A cat breeder is usually a hobbyist who adores a particular type of cat and is dedicated to breeding for themselves, for a show, and for other cat enthusiasts. Generally, breeding cats is not a money-making endeavor. In fact, most cat breeders will break even or be at a loss when all is said and done, and food, supplies, and bills are accounted for.
However, some cat breeders function as commercial breeders and raise kittens to be sold in pet shops. In some cases, when this is done on a large enough scale, they can make enough money to be profitable, but this kind of operation is not a home business. So, If you are wondering how to become a cat breeder, you need to identify your reason why. Breeding cats is a big responsibility and costs hundreds of thousands of dollars. Many cat breeders are hobby breeders of a chosen breed and are a part of a breeding program. For this reason, they may be solely vested in raising purebred cats, meaning breeding cats of the same breed. Having pedigreed cats registered helps track the cat's origin and ancestry.
A Standards of Care for Dog and Cat Breeders was published online by the Connecticut General Assembly, summarizing federal and state laws and regulations that establish standards for the care of animals by dog and cat breeders in the US.
This summary states that the federal Animal Welfare Act (AWA) requires people who breed cats and dogs for sale to pet stores, brokers, or research facilities to be licensed and adhere to minimum standards of care; the act does not apply to all animals in all situations. For example, it does not apply to breeders who sell directly to the public, so-called hobby breeders (e.g., people who derive no more than $500 in gross income from the sale of animals), or breeders with fewer than four breeding females (9 CFR § 2.1(a)(3)).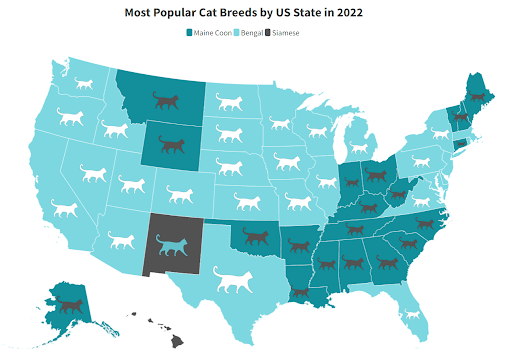 1. Conduct Cat Breeder Market Research
The first thing new breeders can do if they are interested in breeding cats as a business is to assess whether or not it can be profitable. That will make or break it, as the US Supreme Court states that animal breeding businesses must be profitable in order for their expenses to qualify as business expenses; otherwise, they are considered a hobby breeder.
Many breeders are not making a profit; instead, they are breeding pedigree cats to compete in cat shows and are interested in improving breed standards.
In the book Cat Breeding: All you need to know about whelping, breeding, care, cattery, Barbara C. French states that according to research on cat breeders in the United States, Canada, South Africa, Europe, and Australia, only 12 percent of the breeders broke even or made money.
The reason hobby cat breeders exist today is for the purpose of improving the health, temperament, appearance, and characteristics of cats.
2. Analyze the Competition
To start analyzing competitors, do some research on becoming a cat breeder. Collect data on commercial vs. small operations and hobby breeders that specialize in a rare breed. Pedigreed cats fetch a higher dollar and are often used as showing cats.
Start searching for kittens for sale online and call around to pet shops to discover where they purchase new cats for resale.
Take a deep dive into rare cat breeds and the most popular cat by region. A quick google search and I found that Bengal cats were searched for the most out of 100,000 people in 29 out of 51 states.
Look for data points like what are the most popular cat breeds in the US?
What are the variations in prices for rare cats compared to types that are widely available?
What kind of kittens does a commercial cattery produce for pet shops, and what is the average cost for kittens purchased from a pet shop?
Surf Craigslist, Facebook, and online marketplaces to discover what breeds of cats are available for sale online.
Collect all the data you can and compile it into a spreadsheet for your market research.

3. Understand Costs to Open a Cat Breeding Business
If you are serious about starting a cat breeding business, it will require a large up-front investment. Responsible breeders will prepare rooms to house cats, so they have room to stretch and play. If you also house your own stud cat, you will need to have an entirely separate area in your home. You can expect to pay a premium for quality cats and pedigree cats from a reputable breeder.
When buying young kittens for breeding, you should diligently research the breed and common health issues and verify they have a clean pedigree with no history of inherited diseases. A good breeder will perform genetic testing and have their cats registered with the Cat Fanciers' Association. However, you may need to pay for DNA tests yourself. Always leave room for the unexpected. You never know if your mama cat will need an emergency c section.
After considering all costs, set up a projected budget. For instance, some veterinary medical bills may not be covered by insurance and can set you back hundreds of dollars.
Here are some business expenses to plan for.
Form a business entity / LLC formation fee
Get business insurance
Pay for an official cat breeder licenses
Set up dedicated rooms in your home for your breeding cat
Rent a place for a commercial breeding operation if you go this route
Purchase a premium queen female cat for breeding
Pay a breeder stud fee
Vet bills
Cat insurance
Medicines/supplements
Food
Kitty litter
Cat toys
Kennel
Supplies: Litter boxes, scratching posts, bed water dispenser, collars, etc.
What Does it Cost to Open a Cat Breeder Business?
The average price to start a cat breeder business is estimated to be between $7,000 and $20,000. The cost will depend upon the breed and the type of buyer you are appealing to. Average monthly cattery expenses can be between $300-$700.
This varies depending on the number and type of cats you are breeding, of course.
It may take 2-3 years to recoup the money you spend setting up your cat breeding business. Be prepared for the costs involved in raising healthy cats and the time and space you need to give them a quality of life.
Business Supplies for Cat Breeders
What kind of supplies do you need to purchase to build a facility suitable for breeding kittens? Here is a list of projected materials and business expenses to plan for.
Business formation LLC ($75-$100/One time)
General Liability and Property Insurance coverage for your business ($30-$70/monthly)
Purchase kittens from a registered breeder with breeding rights ($1,000-$10,000+ per cat /One time)
Health and DNA testing ($100 per cat/One time)
Stud fee ($100-250 One time)
Cat health insurance ($20-$30/monthly)
Veterinary care / routine check-ups ($400-$1,000/annually)
Food ($100/monthly)
Kitty Litter ($20 monthly)
Supplies: Bed, toys, litter boxes, scratch post, water dispenser, collar. ($150/One time)
Licenses, permits, or memberships ($100-$200/annually)
Cost of Renting or Leasing a Location
If you are going big with a cat breeding business, you will need to rent a commercial space and get licensed as a commercial breeder to run a compliant business. The cost of renting a commercial space depends on the region you are in. The average rent for a facility as such could be anywhere from $900-$3,500 and will depend entirely on the location and size of the facility.
For example, you can operate primarily as a kennel and secondarily as a cat breeder, all out of the same facility. Having a multi-purpose business model as such will also help keep your business afloat with supplemental income from operating as a certified kennel or boarding facility. Breeding cats alone is not sustainable for the cost involved in renting a commercial space.
To run a cattery out of your home or personal property, you need adequate space. This is because the male cats need to be separated from the female cats at different times. Female cats need quiet spaces to feel secure to raise their kittens. Many breeders will designate bedrooms to house female cats and separate them from male cats to provide them with plenty of space for their well-being.
Business Formation
To establish a legitimate business, a responsible cat breeder should register as a legal entity. Scroll down to take a look at the different types of business entities to choose the best fit for your business structure.
The business formation process includes a one-time fee between $75- $350 to get your business filed with the state. You can hire an online service like ZenBusiness to help you with the formation process and get your business legally established.
Commercial cat breeders will also need to take additional steps to get licenses to operate as certified breeders and register their businesses with the state.
Business Insurance
Whether you are renting a commercial space or operating your business from your home, if you qualify as a real business that makes a profit, you will want to protect yourself with business insurance. There are two kinds of insurance to consider.
Business Insurance ($30-$80/monthly)
General liability insurance provides comprehensive coverage to protect your business from lawsuits or claims in case someone is injured or damages are done to your property or someone else's. On average, general liability insurance costs $40 a month for small businesses.
Cat health insurance ($20-$30/monthly)
You will also need to have your cats insured. This is essential and will keep your veterinary bills affordable and protect you and your precious cats if they were to get sick or need emergency treatment. We compared the top cat insurance providers and found that most cat owners pay between $20-30 a month for premium coverage.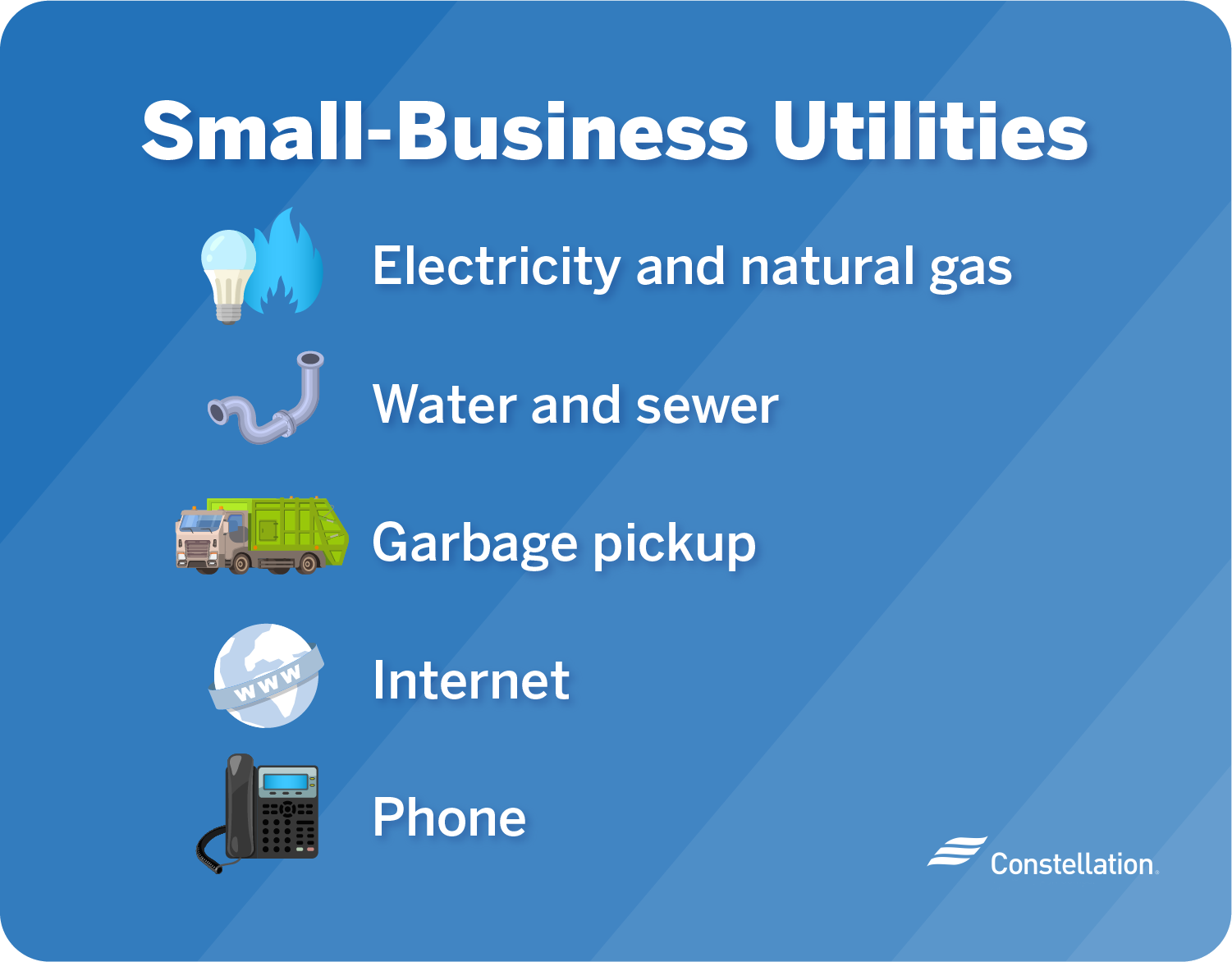 Utilities
If you are running your business from home, you can write off a percentage of your utility bills a business expense when you file taxes.
Here's an example: Say your total home utility bills add up to about $300 a month, and you write off 30%; that would be $90 a month you are accounting for as a business expense.
However, If you are running a commercial facility, your monthly utility bills will vary depending on the size of the building and the operation.
Here is a sliding scale of monthly utility costs for a commercial space:
Water ($50-$100 monthly)
Electricity ($100-$300 monthly)
Garbage($80-$140 monthly)
Internet ($70-$120 monthly)
Business Phone Line ($50-$100 monthly)
What Are the Ongoing Costs for Breeding Cats?
Let's take a look at the ongoing costs and monthly maintenance required to keep your cat breeding business running smoothly. Here is a list starting from the highest costs to the lowest costs.
Vet bills
Utilities
Cat insurance
Business insurance
Food and supplies
Analyze all ongoing expenses for breeding cats and set a monthly budget.
4. Form a Legal Business Entity
If you are planning to operate a commercial cat breeding business or a profitable home business, you will need to choose a business structure. There are four types of business entities to consider. In most cases, a Limited Liability Corporation or LLC is the best route to go for small to mid-size businesses because it protects you, your assets, and your business if someone decided to sue you.
The other structures to read up on would be Sole Proprietorship, partnership, and Corporation. Whichever one you choose will influence your operations, taxes, and whether or not you are held responsible.
Below is a summary of each of these structures:
Limited Liability Corporation (LLC)
Establishing your breeding business as an LLC is the best choice, in our opinion. An LLC protects you personally and the business as a whole. If you or the business were to get sued, you will not be liable, and your personal assets will be protected, so you won't risk going bankrupt. An LLC structure also makes you self-employed, so you are responsible for paying taxes on the profits you make, and you have the ability to hire employees if needed.
Sole Proprietorship
A sole proprietorship puts you in complete control of your business, but it also means your business is not a separate entity. This means that your business assets and liabilities are not separate from your personal assets and liabilities. This structure could be high risk and does not offer a lot of protection to you if something were to go wrong, you were sued, or faced with tax fraud. You are personally liable for whatever goes on, putting you at risk of bankruptcy.
Partnership
A partnership could be an option if you and a partner are going to split the responsibilities of breeding cats. However, setting your business up as a partnership could create future issues around decision-making for the business. Each partner can have unlimited personal liabilities or equally share the responsibilities, or it can be structured as a limited partnership where one partner has more say than the other. Both partners involved are personally responsible to pay employment tax on profits earned.
Corporation
A corporation should not be considered by small to mid-size businesses. A corporation is ideal for large companies and is set up to be completely independent of the shareholder. The corporation stands alone, claims the profits, pays the taxes, and is liable for everything. Corporations are generally for large companies that raise money and do business with other large businesses.
5. Register Your Business For Taxes
When you form your business, you will need to get an Employee ID Number or EIN to pay taxes and get a business bank account and credit card. You can register for an EIN with the IRS for free. Note: A hobby breeder does not qualify as a legit business unless they make more than $500 in profits annually.
6. Setup Your Accounting For Success
One of the first rules of accounting is to start as soon as you make the first purchase for or related to your business. Document all the costs of formation, services, supplies, and expenses pertaining to the cats and the business. Keeping accounting current and clean will save you a headache when tax time comes.
Accounting Software
Using accounting software to view and manage all your business expenses will keep you organized and save you a lot of time. Quickbooks is one of the most popular accounting tools, and it's easy to use. From your dashboard, you can record and manage your expenses and sales, automate monthly reports and stay on track with your budget. You won't need to spend time shuffling through receipts and bank statements when tax time comes. Quickbooks will automate a detailed financial report for you.
Find an Accountant
Hiring an accountant to organize and balance your business finances can help you optimize your budget and get the most out of your tax return. You can hire an accountant just for taxes to ensure your taxes are accurately filed and you get the maximum return possible.
Get a Business Bank Account
Opening a business bank account is recommended, so you can separate all your business-related expenses from your personal and keep your records clean. You will also be able to integrate your business bank account with Quickbooks for monitoring your monthly expenditure. Having a designated bank keeps expenses segmented and avoids confusion when filing taxes.
Apply For a Business Credit Card
A business credit card will give you the advantage of a greater line of credit with better terms vs. a personal credit card while helping you keep your expenses segmented and juggle the cash flow. As a new breeder, a credit card can help you pay for business expenses until the profits come in.
Benefits of a business credit card:
Keeps personal expenses separate
Purchase protection
Easier to qualify for a loan
Helps with cash-flow
Categorizes expenses
Builds credit
Better Terms
7. Obtain Licenses and Permits
A small business license is recommended and may be a requirement for businesses to avoid legal issues. It also validates that your cat breeding business is legit. You can apply for a business license here and get assistance with starting your business from the US Small Business Administration. Check your local laws to see if there are any licenses or permits required for breeding cats.
Cat breeders should also register their cattery business and every litter they raise with the Cat Fanciers' Association. This gives you credibility and verifies the pedigreed cats for a cat show and future breeding. You will want to register your cat fancy, queens, their mates, and the future kittens.
Another great community and registry for cat breeders is "Show Cats Online." There you will find a list of cat clubs around the world to join, and you can register your cats to participate in a virtual cat show.
8. Get Business Insurance
Business insurance is necessary to protect you as a cat breeder and your cat fancy business. Even if you are a small-scale cattery, most breeders have General liability insurance.
Here is an example of why it is recommended.
Suppose you are selling a kitten to someone who lives on the other side of the united states, and you have to airship their kitten to them. They pay for the kitten, the flight charges, and you ship the kitten. The flight gets delayed a day because of bad weather, and it is out of your control. This means the recipients don't receive the kitten on the expected date. They decide to sue you. In this case, general liability insurance can protect you from fines that could cost hundreds or thousands of dollars.
9. Create an Office Space
Administrative tasks come with every business. If you have a spare room, make yourself a dedicated workspace where you can sit down to focus on accounting, taxes, building a website, and engaging with your online cat community. This will help keep your home business structured and keep work from taking over the kitchen table. Your home office also qualifies as a business expense and a tax write-off.
10. Source Your Equipment
A cattery needs the right equipment to keep cats separated, safe and socialized. Here are supplies you may need to breed cats:
Kennels/Crates
Bedding
Litter boxes
Toys
Scratching posts
Food dispensers
Collars
Grooming supplies
Bottles for kittens
Buy Used
You can find some of these cat supplies, like kennels, used to save you some coins when you get started. Check out online marketplaces like Craigslist, Facebook, eBay, and cat supply stores. Also, take a look at local thrift stores and yard sales.
Buy New
Purchase kennels, cages, and cat supplies from cat stores. Lowes and Costco also have good prices on pet kennels. There are lots of online pet supply stores as well, like entirelypets.com.
11. Establish Your Brand
Creating your brand and business and coming up with cattery names can be a lot of fun. Maybe you center your brand around the breed you focus on. Your brand and cattery name will represent your business and give your website and social pages congruency. You will want to create a logo to use for your website and marketing material. Establishing a brand for your business makes it official and presentable.
Get a Business Phone Number
Set up a phone number to link to your business so you can keep all business messaging separate from your personal phone. Your business line can be published on your website, social pages, and marketing materials. This makes it easy for interested parties to reach you and ask questions.
Create a Logo & Brand Assets
Creating a logo is important if you are going to do anything online. Your logo makes it easy for people to identify you and remember you. It will be the foundation of your brand presentation. Luckily, you don't need to be a designer or have tech skills to create a logo; Looka can do it for you. Looka will ask you what your business is about, you type in keywords, and it will generate a professional logo.
Create Business Cards and Signage
Making business cards and signs or flyers for your business is a good idea if you go to in-person shows to network and connect with fellow cat lovers. If you don't do in-person events, you probably don't need to go the extra mile to make business cards. If you choose to, Vistaprint is a convenient place to get them made. There are plenty of templates to choose from. You can fill in your info, drop your logo on it, and get your cards shipped to you.
Purchase a Domain Name
Giving your audience a place to go to learn about your business and your mission, see your cats and learn about breeding will give you credibility and build trust. A virtual destination puts you on the map and helps people find you. You can purchase a domain name at Namecheap.com and get started for as little as $12.
Build a Website
Create an inviting website to share your cattery with fellow cat enthusiasts. Having a website connects you to others and gives you a platform to educate people on, and share your mission, pictures of your cats, and why you love what you do. You can also publish an application page where interested parties can fill out an application for kitten adoption. You can also publish a blog on your website to talk about everything related to cats and breeding. Making money is also a possibility and a benefit of having a website. You can be an affiliate and post links to products on your site to generate revenue. When people read your content and buy the products you recommend, a percentage of the sale comes back to you. There are clever ways you can monetize your cat breeder business.
Link all your social channels to your website and put up a contact form so interested parties can easily connect with you. You can build a website on Wix or Godaddy. If this is over your head, hire someone who knows what they are doing. You can find quality tech help and freelancers on Fiverr or other freelance work websites.
12. Join Associations and Groups
As a cat breeder, there are a lot of cat clubs you can join to connect with other breeders and cat enthusiasts. This is a good place to find reputable breeders, locate a stud, find kittens and queens for future breeding, and share information. You will also want to register your cats and litters with the Cat Fanciers' Association.
This will show you are a reputable cat breeder, you can certify your pedigree cats, and show you are a member of the breeding program.
Local Associations
Search for local pet and cat associations and cat shows. There may be groups and communities in your area that you can join and meet up with.
Local Meetups
Look for local meetups for cat enthusiasts on the app Meetup. You can meet new people that share similar hobbies, find cat shows, and quality homes for your kittens.
Facebook Groups
Facebook makes it easy to connect with a worldwide community of cat breeders and cat lovers.
There are hundreds of Facebook groups to browse and join. This can help you build your network and find breeders to buy your queens from, locate a registered breeder with stud cats, and list your kittens for sale.
13. Focus on Marketing
Are you going to market your cat breeding business? This can take the form of a website, social pages, youtube videos, publishing a blog, starting a newsletter for your followers to join you on the journey, or putting flyers around town.
Your content can shine a light on ethical breeding and how important it is to take this responsibility seriously. Your website is a great place to educate people on sustainable breeding practices and how a reputable breeder helps improve the characteristics and temperament and preserves the integrity of the cat's DNA for future generations.
Ask Friends, Family, and Coworkers
You can help spread the word about your cat fancy business through family and friends, and people in your immediate circles. Word of mouth is a great way to get things started and get interest in your kittens. Your friends can share your website and post or repost pictures of your adorable kittens to help you get traffic. Everyone loves cute kitten pictures.
Digital Marketing Ideas
Your website will provide the foundation for digital marketing. You can share your website and content across various platforms like Facebook, Instagram, TikTok, Snapchat, Pinterest, Reddit, Craigslist, and cat clubs. Create meaningful content that educates people and brings awareness to the benefits of breeding and why you chose that path. Build an audience and collect emails on your website through a newsletter sign-up form. This is a great way to keep interested parties engaged, and you can send announcements about new kittens and when they are available to be re-homed.
Traditional Marketing Ideas
How far you want to go with marketing is up to you and what your grand vision is for your business. Some traditional marketing methods might include attending cat shows and representing your business, and making flyers to post around town when your kittens are for sale.
14. Focus on the Customer
If you are selling something or offering a service, you will need to deal with customers. Customer service is an important pillar of any business and gives it a personal touch. Start with how your customers can reach you. Do you have a phone number or email available on your website where you can be contacted?
Make it a priority to make it easy for your customers and followers to be able to connect with you. This will build trust, knowing there is a real person to talk to, and it shows you are committed to your business. Some ideas to boost your customer service would be to provide contact info, have an email capture form on your website, provide a bio about you and where you are located, publish your credentials and licenses, and where you are registered to show you are a certified breeder. Post your business hours or times you are available to be reached.
When you sell kittens, focus on the customer's experience and make it easy for them to get their questions answered and send you funds. Create a contract or re-home and release form to keep things professional and well-documented to protect you from legal issues.
Show your customers you are a reputable breeder, dedicated and committed to the wellbeing of your kittens.