Coffee shops are always on-trend. In fact, the National Coffee Association says Americans drink more coffee than water. While the world keeps drinking lattes, cappuccinos, and frappes, the U.S. coffee market is saturated. This makes it tricky (but not impossible) terrain to navigate.
In 1773 the Boston Tea Party put coffee drinking on the map in the U.S. when Americans began boycotting tea to clap back at the British Tea Act. It wasn't until the 1920s, however, that "coffee breaks," as we know them, became popular. Now, we see coffee shops on every corner.
According to Statista, the coffee industry will reach $85.16 billion in revenue in 2022. With a projection to grow 6.3% per year from 2022 to 2025, it seems like a great time to open a cafe, but how do you get started?
Follow along to learn more about coffee shop market research, small business insurance, where to buy equipment, and how to open a coffee shop.
1. Conduct Coffee Shop Market Research
Gathering data about your industry and customers is a critical part of a coffee shop business plan. This information offers insight into consumer preferences, product needs, and target audience. It's key to know who you're selling coffee to and which type of coffee they want to drink.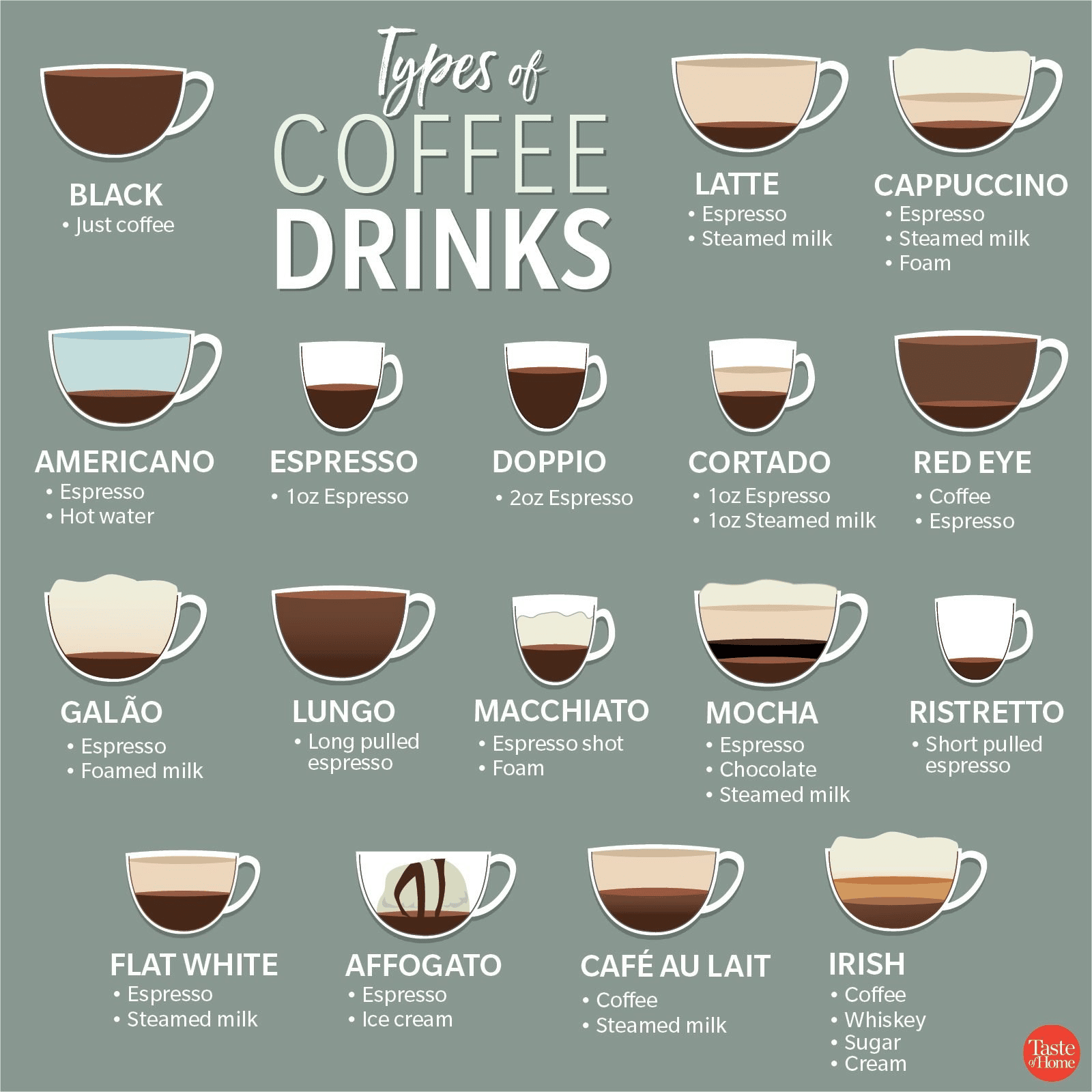 Market research is achieved in two ways, through primary and secondary research. Primary research involves first-person coffee insights. Secondary research includes more general details about business trends and customer preferences.
As you begin diving into your market research, it helps to jot down important data, including:
Most popular coffee beverages among coffee shop consumers
Websites coffee drinkers frequent for industry news and reviews
Top coffee shops in the U.S.
Potential shortcomings in the coffee business niche
Whether specialty or traditional coffee drinks will produce higher ROI (return on investment)
How current coffee shop prices stack up across your city
The coffee business is a unique landscape. Your target audience for the product is anywhere from 18 to 70 and beyond (although Statista suggests the 70 and up group leads Americans in coffee consumption). Coffee shops and cafes, on the other hand, lean more toward a millennial generation target, who are willing to spend more per cup.
Which Roast Is the Best Roast
Americans are serious about coffee. A good gourmet coffee shop knows to have an assortment of flavors for specialty drinks and also several different roasts for the connoisseurs in town. One thing to research when learning how to open a coffee shop is roast.
Coffee bean roast levels generally fall into the category of:
Light: Surprisingly, light roast coffee has the highest concentration of caffeine but the mildest flavor.
Medium: Medium roast coffee has a little more body than mild roast brew. It's not as bitter and bold as dark but tastes smokier than light.
Dark: Dark roasts are less caffeinated and less acidic. The longer the beans roast, the less original flavor is left. Dark roasts often have an earthy, dark chocolate bite to them.
Once you've determined which roasts you want on hand, you can begin building flavored coffee bean preferences and topping options.
2. Analyze the Competition
Small coffee business competition, even for franchises, is mainly local. Unless you roast your own beans and sell them online, the majority of your sales are coming from the physical location of your shop. This means sussing out nearby competitors and rating them as you develop your coffee shop business plan.
The most successful coffee shops in America include:
Don't be afraid to get your hands dirty as you look at popular cafes near your coffee shop location. It helps to visit local coffee shops online and in person and taste their drinks for yourself. Look at the current price models they use and consider your own. Finally, don't forget to read online reviews. Word-of-mouth marketing is very much alive and the main source is digital reviews.
3. Understand Costs to Open a Coffee Business
Opening any new business includes a few unforeseen costs. Startups take time, energy, and of course, money. This is especially true in the coffee business, where there's everything from machinery to beans to consider.
As you begin calculating your initial investment, here are a few things to keep in mind.
What Does It Cost to Open a Coffee Shop?
There are two main ways to open a coffee business—as a franchise or as a standalone business venture. Starting on your own includes an entirely different collection of costs than franchising does. There are things like legal fees, licensure, insurance, rental prices, and more to factor into your budget.
Opening a Coffee Business Franchise
Coffee shop costs vary from franchise to franchise. To open a Tim Hortons, for example, you're looking at fees such as:
Franchise fee: $25,000 (non-standard) to $50,000 (standard)
Coffee shop equipment: $20,000 to $435,000
Training fee: $6,000 to $27,000
Franchise cafes still include ongoing costs such as inventory, hiring, and insurance. Tim Hortons also locks in franchise owners for a minimum contract length of 20 years.
Opening Your Own Shop
Coffee shops are such a diverse restaurant niche. Costs depend entirely on your coffee shop business plan and things like:
Setup
Square footage
Employee count
Inventory on hand
Equipment types
In the case of a sit-in cafe, you're looking at paying somewhere between $80,000 to $300,000 all in.
You can pare this down by choosing a food truck coffee shop at somewhere closer to $65,000. It also costs less to open small drive-through-only locations, food court stalls, or airport spots.
Less expensive shops are usually found in locations like mall food courts and airports. Large multi-product shops cost more.
Business Equipment/Materials for a Coffee Shop
Starting a thriving coffee business requires the latest in coffee perks and espresso makers. There are a variety of equipment types used in modern cafes. You can purchase these products through wholesalers like Webstaurant Store or second-hand.
You can also rent coffee machines through companies like Spresco and Kwipped. Prices vary from $46 to $698 per month, depending on what equipment you want to use.
Some of the equipment to look for as you're starting out include:
Automatic Commercial Coffee Machines – $278 to $4,500: Automatic coffee percolators brew coffee in commercial batches. Choose your machine based on how many unique roasts and caffeine combinations you want on hand each day.
Coffee Grinder- $629 to $1,449: For whole beans, a grinder is a necessity. Grinders let you customize the coarseness of your final product before brewing.
Espresso Machine – $1,499 to $21,825: Espresso drinks are widely popular. Whether as a latte or a standalone beverage, an espresso maker is an important modern coffee shop device.
Ice Machine – $250 to $5,000: Ice coffee and other frozen beverages are summer staples in the coffee industry.
Cups – $28.99 to $80.23 per case of 1000: Cup prices vary on a large scale. Size, logo, color, and material all factor into the final cost.
Sleeves – $30.38 to $45.49 per case of 1200: Sleeves let you skip the double cup but protect customer hands from hot cups.
Wholesale Coffee Beans: Prices change based on the country of origin and weight of the order. It also matters whether you're looking for pre-roasted or fresh green beans. Green coffee beans need to be roasted before grinding to make beverages. Intercontinental Coffee Trading and Black Ink Coffee both offer bulk-order coffee beans.
If you roast your own beans, you'll also need to invest in a coffee roaster. A coffee roaster takes green beans and lets you create mild, medium, and dark roast beverages. They're a great addition to any successful shop in the coffee business industry.
These prices are based mostly on the Webstaurant Store. You may find cheaper equipment and supplies used on CraigsList, Kijiji, or through second-hand kitchen equipment vendors like abm Food Equipment.
As you consider how to open a coffee shop, including costs for machines and materials, remember to calculate additional tools like point-of-sale systems, coffee shop menu printouts, and furniture.
Cost of Renting or Leasing a Location
Renting a unit for a cafe is usually priced by square footage and whether you have a net or gross lease. You may also see prices fluctuate based on how close you are to the city center, how big the city population is, and how old the property is.
For a small coffee shop with room to seat customers, you'll probably need somewhere around 600 to 1000 square feet. That's enough seating space for 20 to 50 customers depending on your layout.
As you calculate this overall cost, you'll need to factor in the price per square foot based on the earlier quantifying matter, such as location and population density. Say the landlord is asking for $25 per square foot. A 600-square-foot unit would be about $15,000/year.
Business Formation
Starting a fresh new coffee shop means registering your business to keep things clear and legal. If there are no problems registering your business, it shouldn't be more than $300 for the initial name registration. Tack on extra for licensure (somewhere between $50 and $500).
Business Insurance
Another step in the legal side of your coffee shop business plan (and to protect yourself and employees from financial liability) is insurance. Business insurance protects from fire, accidents, and liability. General liability insurance is the most common insurance type for a coffee shop.
To be covered for roughly $1,000,000, you will have to pay around $1,500 per year for insurance.
Utilities
Utilities power your coffee shop. The most common utilities you'll pay as a cafe owner are heating (gas or electric), electricity, and water.
In the first year of business, around 4% to 7% of your total business expenses will be the cost of utilities. Utility costs depend on things like the age of your building and the size of the space you're heating.
Like many business costs, your utilities can be estimated by square footage. For natural gas, it should be about $0.85 annually per square foot, while electricity is closer to $2.90 annually per square foot.
What Are the Ongoing Costs of Coffee Shops?
Running a coffee shop has several ongoing costs. Apart from your initial coffee shop startup costs and investments, expect to spend on items such as:
Coffee beans
Additional coffee products (decaf, etc.)
Tea
Receipt paper
Cups
Sleeves
Straws
Lids
Flavored syrups
Toppings and drizzles
Dairy and non-dairy creamers
Sweeteners (sugar, honey, agave, etc.)
Administrative products
Cleaning products
Anything considered an ongoing cost might fluctuate throughout the year based on consumer habits and sales. It's good to leave wiggle room in the budget for these costs during your initial coffee shop business plan.
4. Form a Legal Business Entity
As you begin your coffee shop business plan, you'll be given options on the type of legal entity you wish to form. There are form types of entities, including LLC (Limited Liability Corporation), Partnership, Sole Proprietorship, and Corporation.
Small businesses like cafes function best as LLCs (unless under the governance of a franchise title). You'll have to make this choice for yourself, and consulting with your lawyer is a great place to start. Here are the main points of each entity type to get you started.
Limited Liability Corporation (LLC)
An LLC is the most commonly recommended entity because it's simple and easily adapted to small business models. It also provides the most protection against liability issues and separates you from your company.
If an employee spills coffee on a customer, you're accountable. If your personal and business assets are tied up together, you could lose personal savings covering legal fees. An LLC ensures only your business assets are on the line during business-related incidents.
Sole Proprietorship
As the name suggests, a sole proprietorship is owned singularly by one person. This is a good choice for some small business owners because it helps you retain the power of your company and the decisions for your coffee shop brand.
While sole proprietorship works for some business models, a coffee shop business is still better protected by an LLC. There are too many moving pieces and accidents waiting to happen. If your business goes bankrupt, for example, a sole proprietorship has you go down with your ship financially.
Partnership
Partnerships are a good choice for families going into business together. It splits decision-making rights among owners. It also splits losses among owners.
Again, for a cafe, this isn't the entity we would recommend. The LLC will better protect you from financial obligation and keep your personal money separate from your family's investments in the company.
Corporation
Finally, a corporation is a large business structure entity. It's perfect for chains and high-income business models with the funds to finance a corporation standing.
Corporation business entities have a lot of protection in place, but that protection comes at a cost. For a small local coffee shop business, the corporation label probably isn't necessary and would likely cost more than you'd care to spend.
5. Register Your Business for Taxes
Every U.S. business must be registered with an EIN to pay federal taxes. The Employee ID number or federal tax ID can be sought through the U.S. Small Business Administration.
Coffee shop business franchises may have this pre-set through your corporate office. Always check to ensure your federal tax ID is properly filed before beginning operations.
Using your EIN, your company is able to:
Open a business bank account and get a credit card
File annual business taxes federally
Pay employees
Receive industry-specific tax breaks
Modify taxes for non-U.S. resident staff
Your EIN also ensures your shop is set up to properly regulate local and state taxes on the sale of goods. Every state is unique, so be sure to check yours through the U.S. government.
6. Setup Your Accounting for Success
Accounting is about more than just tax season. Your coffee shop business accountant helps manage income, payroll, inventory costs, and more.
There are many ways to manage your business finances, including software, professional services, and using separate accounts for business transactions. Here are the details.
Accounting Software
Quickbooks is one of the most popular and successful brands of accounting software for small businesses. Tools like these include a variety of tools to help you automate many day-to-day financial obligations. Some of the things you might use business software for include:
Paying vendors
Invoicing customers
Spending reports
Inventory control
Quickbooks has several plans at different price points with monthly and annual options. Your business size and accounting preferences will dictate the right plan for your shop.
Find an Accountant
Finding a business accountant isn't optional, even if you decide to use accounting software for most financial needs. Every year your coffee shop must file federal taxes. Your business accountant ensures you dot every i and cross every t as you navigate taxes.
You can also use professional accounting services for advice and financial management.
Get a Business Bank Account
A business bank account is a must if you want to keep personal and professional income separate and accountable. While some small business owners forego this step, it leaves some tricky legal obstacles at large.
The IRS offers a useful Small Business Tax Workshop. One of their recommendations is creating a business bank account to minimize potential mixups.
Apply for a Business Credit Card
Business credit cards, like business bank accounts, keep finances separate. They also create some useful loyalty rewards for your company. For coffee shop owners traveling a lot, you can collect travel miles on your card. There are also benefits, such as:
Low APR
Larger spending limits than personal cards
Purchase protection
One thing to note as you apply for your business credit card is that your business credit score can impact you personally. Keep your credit limit realistic for your business, and only use your card when you're sure you can pay it off.
7. Obtain Business Licenses and Permits
While not all states require a business license for a coffee shop, many do, especially if you serve food and baked goods. A food service license can be procured through the U.S. Small Business Administration.
You'll also need to apply for the Local Alcohol Beverage Control Board and Alcohol and Tobacco Tax and Trade Bureau if any of your coffee drinks are made "Irish" (including alcohol).
Get extra help learning how to open a coffee shop in your city with training and other registration processes through the SBA.
8. Get Business Insurance
Every solid business plan to open a coffee shop should include insurance. As noted above, the most common insurance for this purpose is general liability insurance. This protects you and your company from damage to people or property by way of your products.
A perfect example of a general liability concern is loose coffee lids. If a lid slips off one of your cups and hot coffee burns a customer, your insurance protects you.
Some general liability insurance also protects your landlord's property. If your plan doesn't include liability and damage protection for your shop, you'll also want commercial property insurance.
Property insurance is critical to protect against damage to your rented space. If there's a fire after hours, commercial property insurance helps cover the costs of replacing equipment and inventory.
Insurance costs vary based on your base coverage and add-ons. You can expect to pay somewhere around $1,500 for general liability coverage and $1,000 to $3,000 for commercial property coverage each year. This protects against things like:
Physical damage to property
Medical expenses for you and your employees in the event of injury or illness
Legal costs during liability suits
For your $1,500, your business is generally covered for roughly $1,000,000. That sounds like a lot of dough, but if you have thousands in equipment and multiple employees to protect, you may need more coverage than you think.
Consult with your lawyer or insurance agent on the right amount of protection for your shop size.
9. Create an Office Space
Your workplace is more than a shop, it needs space for administrative duties as well. Office space provides peace and quiet to manage things like scheduling, business calls, and accounting processes.
Home Office
Home offices are popular among small business owners. They offer a place to work with low overhead and a plethora of tax incentives. This is a good choice if your business:
Is too small for an in-store office
Doesn't have fast internet connectivity
Is expensive to heat and light
Home offices help you cut costs in utilities and give you the option for tax deductions at the end of the year, including things like mortgage interest and insurance.
At tax time, you can make the choice to file a maximum of $1,500 worth of deductions based on a $5 per square foot of office space model or deduct individual business fees. If the former, your home office space is set at a maximum limit of 300 square feet in terms of deductions.
CoWorking Office
CoWorking offices are a time, money, and space saver. Think of it like a vacation rental timeshare for your business. We recommend WeWork for this endeavor. It's easy to use and offers several office styles.
Renting space in the commercial sector is pricey, especially when you're already paying for a coffee shop location. A coworking office supplies a shared workplace for a monthly fee. The WeWork price model offers several membership types for all budgets.
Retail Store Office
If your coffee shop has the space, a retail store office might be preferable to setting up space elsewhere. You're already at work. A retail office lets you keep tabs on daily operations and staff while managing administrative duties. As a bonus, you don't end up paying any extra rent to get work done.
Larger coffee shops are more likely to have dedicated office space. It's best to keep the office and breakroom separate. This is where small local shops don't always have the space to spare.
Commercial Building Office
Big chain coffee shops might look at commercial building office space for administrative duties. It's not suitable for most cafe owners, however, because it means paying high rental fees on top of shop costs.
If you go this route, you could spend anywhere from $8 to $23 on every square foot of space in your office. That adds up. It might also mean adding additional insurance to cover yet another building or unit.
10. Source Your Equipment
We touched on coffee shop equipment a little bit above, but it's good to take your time when sourcing coffee machines and materials. Even little things like napkins and straws get costly over time. Smart sourcing can save you a bundle and ensure you get timely deliveries when inventory is low.
Buy New
New coffee shop equipment is always so exciting. It's shiny, fancy, and comes with that attractive manufacturer's warranty. You might even get additional warranties and protection through your sales rep.
Some places to look for new coffee equipment include WebstaurantStore and Voltage.
Buy Used
Used coffee equipment is another option for small businesses starting out. Used machines come at discounted prices but can still look and act like new ones. Along with classified websites like Craigslist, you can buy new and used equipment from sites like Coffee Machine Depot USA.
We also recommend looking into any existing coffee shop or local business liquidating assets.
11. Establish Your Brand
A brand is what makes your coffee shop unique. It encompasses more than just your business name. It tells your customers who you are and what makes your shop special.
As you set up your coffee shop business plan and develop a brand, think about things like consumer contacts, logos, and websites. Here are a few of the basics.
Get a Business Phone Number
Contact is essential for small businesses, especially if your coffee shop plans to offer takeout. Your business phone keeps you connected to more than customers. It also opens doors to vendors, investors, and administrative contacts.
U.S. businesses can get traditional phones covered through big box providers like Verizon and AT&T. You can also use outside-the-box thinking and opt for a Google Voice business number. Prices vary based on plans and add-ons. You can start for as little as $10 per month.
Create a Logo & Brand Assets
Logos are a tangible branding resource. It's like a little beacon on the side of your coffee cups, showing locals where each beverage came from.
Creating a logo doesn't need to be stressful. Tools like Looka do much of the work for you. Using artificial intelligence, Looka lets you design your logo and build everything from social media templates to business cards.
Once your logo is set, you can begin branding standard cups, lids, sleeves, and specialty sales merchandise like to-go mugs.
Create Business Cards and Signage
Business cards are a great asset for small business owners, especially in the food and beverage industry. Loyalty cards have become massively popular over the last decade (you can also implement a loyalty app procedure).
Punch cards, stamps, and stickers all work on business cards to promote sales and increase brand loyalty. A quick and easy place for business cards is Vistaprint. Like Looka, they take care of most of the work of designing and printing. All that's left to you is distribution.
Purchase a Domain Name
The digital world is the modern landscape of businesses around the globe. To thrive in the global marketplace, you need a domain name. Namecheap.com is an affordable place to set up a unique website name to draw customers and stand out.
You need more than a domain name to run the online side of your coffee business. You also need a user-friendly website. Some things to consider as you build your site are:
Mobile friendly scrolling
Online ordering abilities
Simple menu navigation
If your shop is a franchise, your site might be designed for you. If you're opening your own brand of coffee, Fiverr is an affordable place to hire a cheap web designer to get started. You can also make your own site at Wix.
12. Join Associations and Groups
They say it takes a village to raise a child. The same is true of a business. Your local community and industry leaders can support you in growing your brand and learning the ropes.
Local Associations
Look locally for coffee shop associations in your area. Talk to other small business owners to see if they have any connections. You can also join groups like the Specialty Coffee Association to connect on a global scale with like-minded business owners.
Local Meetups
Trade shows and events are a fun way to build bonds within your own staff and within your local coffee industry. One place to seek out these events is Meetup. It's free to create an account that connects you to groups, events, and information on your niche market.
Facebook Groups
Don't discount social media groups as you seek coffee kinship. Facebook is a good place to start the hunt for local and U.S.-wide coffee shop support groups. Swap recipes, chat about best business practices, and get advice from others in the trade.
Some of the top coffee shop Facebook groups include:
13. Focus on Marketing
Marketing is a key part of any successful coffee shop business strategy. It shows customers why your coffee is worth drinking, where to buy it, and even offers discounts and promotions to your community.
A big part of customer and brand loyalty stems from your marketing practices. This is where you engage, cultivate, and get a leg up on the competition. Through digital, traditional, and even word-of-mouth marketing, you grow your coffee shop one customer at a time.
There are so many ways to market yourself. Some cost money, and others only cost time. Here are some of our suggested methods as you get going.
Ask Friends, Family, and Coworkers
Your friends and family are your first line of customers when you start a new coffee shop. Coffee is such a freely available product that it's important to make an impact on your local consumers early on.
As friends and family begin leaving reviews on your website, sharing promotions on social media, and telling their other friends and colleagues about your brand, you'll be well on your way.
The easiest way to get friends to market your brand? Ask! You'd be surprised how many people are willing to share a great product with others when asked.
Digital Marketing Ideas
After word of mouth, it's time to hit the digital stratosphere. A lot of digital marketing happens on social media, but you can also invest in things like:
Newsletters
Google ads
Email blasts
A coffee blog
Streaming content on TikTok (or YouTube)
Facebook ads
Digital marketing lets you share grand openings, new product launches, special promotions, and plenty more with your customers.
Traditional Marketing Ideas
Snail mail sounds outdated, but it's actually a very real and active form of marketing. In fact, according to Small Biz Genius, 73% of Americans choose direct mail over other modes of contact.
Direct mail offers a tangible connection between a successful coffee shop and its customers. Some ways to use this marketing method effectively are:
Postcard offers
Exclusive event invites
Sample packs
Coffee shop menus
14. Focus on the Customer
Coffee shops are a customer service-driven industry. Even the best-tasting coffee is left unexplored if staff and management don't make consumers want to spend time in your shop. With such a saturated market to explore, your customer engagement can really impact your standing amidst local competitors.
Focusing on your customer is about more than making your customer feel welcome and replying to social media comments. It means initiating streamlined employee training for consistent service, Implementing best practices for returns and complaints, and even developing loyalty programs and referral rewards.
As you begin your adventure into the coffee shop industry, we hope this guide offers some nuggets of wisdom. Best of luck!