The global bounce house business market is on the rise, hitting $4.1 billion in 2022, and it is projected to reach $6.2 billion by 2031. The market is estimated to grow at a compound annual growth rate (CAGR) of 4.9%.
This comprehensive guide will walk aspiring entrepreneurs through how to start a bounce house business. Topics include market research, competitive analysis, registering an EIN, forming a business entity, and more. With the right planning and hard work, you can turn your passion for bringing joy to kids into a thriving company.
1. Conduct Bounce House Market Research
Market research is important to anyone starting a business in the party supply rental industry. research offers insight into services and products offered by other bounce house businesses. It also supplies details on your target market, local market saturation, and more.
Here are some things you might learn during your inflatable bounce house business research:
Over 2.5 million children have birthday parties each year that potentially utilize inflatable rentals.
With the average cost of a bounce house rental ranging from $150-$500 depending on size and features, this represents a significant market.
Bounce house rentals are also popular for school events, church gatherings, corporate functions, and other special occasions.
When looking at competition, there are over 1,000 bounce house rental businesses currently operating in the U.S.
The industry is still highly fragmented with many small, local operators and no clear national leader according to this inflatable rental market research.
Overhead costs are relatively low in the bounce house rental business compared to other entertainment options.
Startup costs typically range from $10,000-$50,000 depending on the number and types of inflatables purchased upfront.
Ongoing expenses include insurance, gas/transportation, storage, repairs, and marketing.
Profit margins can top 65% with effective pricing and cost control measures according to industry data.
Location is key when considering ideal markets. The highest demand is in areas with large populations of families with young children.
While many bounce house businesses operate seasonally, you can expand your calendar by targeting indoor venues and winter events. Some inflatable products like obstacle courses can be adapted for indoor use. Offering concession rentals can also boost revenues in the off-season.
2. Analyze the Competition
Thoroughly evaluating your competition is crucial when starting a bounce house rental business. This helps you identify potential strengths or weaknesses in the local market so you can differentiate your offering.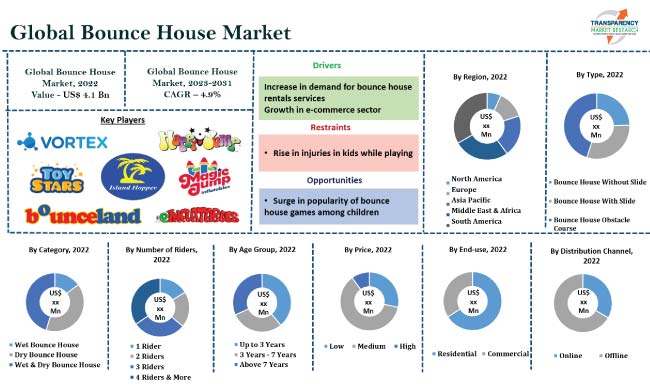 Some ways to investigate your commercial bounce house competitors include:
For brick-and-mortar competitors, build a spreadsheet listing established bounce house companies in your area.
Visit their websites and social media pages gathering key information including years in business, number and types of inflatables offered.
Drive by competitor lots and take photos of their equipment fleets. This gives insight into the volume and mix of bounce houses they operate which impacts their capacity.
Look for well-worn units that may represent opportunities to advertise newer inflatables.
Search online review sites like Yelp to see feedback on competitors' products, customer service, delivery, setup process, pricing, and more. Negative reviews can help you craft your own best practices.
evaluating the online presence of competitors shows how they attract and convert website visitors.
Examine their site speed, mobile optimization, lead gen forms, and calls-to-action.
Analyze engagement levels and follower counts on their social media channels. This gives a sense of their current digital marketing traction.
Review the content they post for ideas you could adapt or improve upon for your brand.
By thoroughly analyzing both the in-person and online operations of competing bounce house businesses, you gain insights to help differentiate and effectively message your offerings to the local market.
3. Costs to Start a Bounce House Business
Starting a bounce house rental business requires an upfront investment to purchase equipment along with ongoing expenses to operate and grow the company.
Start-up Costs
The primary start-up cost is acquiring an inventory of inflatables. New commercial-grade bounce houses typically range from $3,000-$10,000 each depending on size and features.
Most startups aim to have a minimum of 3 rentable units at launch, so plan on an upfront equipment investment of $10,000-$30,000. Used inflatables in good shape can also be purchased for 30-50% less upfront.
Beyond the inflatables, you'll need a box truck, trailer, or van to transport them to events. A used 14-ft box truck costs approximately $20,000.
A 6×12 enclosed trailer to pull behind a vehicle starts around $4,000. Ensure your vehicle has the hauling capacity and features needed to safely transport the inflatables.
Administrative startup costs include registering your LLC which typically costs $50-$300 depending on your state.
Creating a business website and branding will cost around $2,500 initially. General liability insurance for a bounce house business costs approximately $1,000/year.
While you may operate from home initially, you'll eventually need a warehouse or yard to store and maintain the inflatables which could cost $1,000-$2,000 monthly.
You'll need startup working capital of at least $10,000 for operating expenses like equipment repairs, fuel, marketing materials, office supplies, and labor until bookings ramp up.
All told the total cost to start a bounce house rental business can range from $50,000-$100,000 depending on your market and goals.
Ongoing Costs
Labor – Expect to spend $2,500 or more monthly on 1-2 workers to assist with setup/takedown.
Insurance – $100-$300 to cover general liability and bounce house coverage.
Gas – With frequent driving to setups plan for $300 or more in fuel costs monthly.
Facility lease – If renting warehouse space approximately $1,000-$2,000/month.
Equipment repairs – Budget $150-$300 monthly for inflatable patches, blower repairs, etc.
Office expenses – Phone, internet, supplies, etc around $150/month.
Loan repayment – If a business startup loan is taken this could be $1,000 or more monthly.
Annual costs include:
Inflatable replacements – Budgeting $3,000-$5,000 annually allows upgrading units.
Vehicle maintenance – Expect $1,500 or more in annual truck/trailer repairs and maintenance.
Re-permitting – Renewing business licenses and permits around $100 annually.
Marketing – SEO services, website updates, flyers, etc around $3,000-$5,000 per year.
Analyzing both your start-up investment and ongoing expenses provides an accurate picture of the financial commitment required to launch and sustain a profitable bounce house rental business. Adjust estimates to fit your specific market and operational plan.
4. Form a Legal Business Entity
When starting a bounce house rental company, one of the first key legal decisions is choosing your business structure. The four main options each have advantages and drawbacks to weigh.
Sole Proprietorship
A sole proprietorship is the simplest structure with no formal registration needed. You report income and expenses for the business on Schedule C of your tax return. However, you have unlimited personal liability for debts and legal issues arising from the bounce house operations. Any lawsuit could put your house and other assets at risk.
Partnership
Forming a general partnership splits ownership between two or more people. You still have pass-through taxation and avoid double taxation on business income. However, each partner is personally liable for the actions of the other under joint and several liability. One partner being successfully sued could mean losing personal assets for all.
Limited Liability Company (LLC)
Given the risks inherent with bounce houses like injury lawsuits, a limited liability company (LLC) is likely the best structure. LLCs limit the liability of owners to their investments so personal assets are protected.
LLCs have pass-through taxation to avoid double taxation. Income and expenses flow through to the personal returns of owners based on ownership percentage. For new bounce house businesses, the LLC structure provides liability protection while avoiding complex tax filings.
Corporation
Establishing a corporation incurs more upfront costs and administration but further limits liability. Income is taxed at the corporate level and again on personal returns when distributed as dividends. This double taxation makes the corporate structure less ideal for small bounce-house businesses.
5. Register Your Business For Taxes
One of the first steps when establishing your bounce house LLC is obtaining an Employer Identification Number (EIN) from the IRS. This unique identifier is like a social security number for your business for tax and banking purposes.
Applying for an EIN is free and easy to do online at irs.gov. The entire process can be completed in just a few minutes.
To apply, simply navigate to the EIN Assistant and answer a short series of questions including the name and address of your business, ownership structure, reason for applying, and start date.
Treat this like your business's first official interaction with the government and make sure all information entered is accurate. Double-check that the legal name and address for your LLC are exactly as registered with your state.
Once submitted, your EIN will be provided on screen and via email instantly. Be sure to print and save this for your records, as the EIN will be needed to open business bank accounts and complete licensing applications.
In addition to a federal EIN, check your state's requirements for obtaining any required sales tax IDs, seller's permits, or business licenses. These are necessary if you plan to sell taxable goods or services. Fees are generally minimal.
For example, in California, you would register for a seller's permit with the CDTFA. The cost is $20 and can be completed online after obtaining your EIN.
6. Setup Your Accounting
Proper accounting is crucial for any bounce house rental business to succeed long-term. Taking the time to set up robust systems and work with professionals saves money and headaches down the road.
Open a Business Bank Account
Begin by separating personal and business finances. Open a dedicated business checking account to keep all income and expenses clear. Track every penny coming in from inflatable rentals and going out for items like insurance, repairs, gas, marketing, etc.
Accounting Software
Leverage small business accounting software like QuickBooks to automate tracking income and expenses. Connecting to business bank/credit card accounts allows transactions to import automatically and be categorized. This streamlines taxes and provides real-time financial insights.
Hire an Accountant
Work with an accountant from the start to establish best practices tailored to your bounce house rental operation. They can advise on optimal record keeping, taxes, cash flow management, and more. Expect to invest around $200-$300 monthly for standard bookkeeping and reconciliation services.
Apply for a Business Credit Card
Apply for a business credit card in your LLC's name to further separate finances. This establishes a business credit profile and history. Limits are based on your LLC's projected revenues, length of time in business, and creditworthiness.
7. Obtain Licenses and Permits
Before hosting your first bounce house party, it's crucial to ensure all required licenses and permits are in order. Obtain federal license information through the U.S. Small Business Administration. The SBA also offers a local search tool for state regulations.
Research federal, state, county, and city statutes to determine applicability for your inflatable rental business. Consult with an attorney to understand all obligations and complete applications accurately.
For example, you may need a general business license to legally operate within the city limits where you are located. Fees are generally under $100 annually. This verifies your bounce house business meets zoning criteria and other rules.
Statewide, look into securing a reseller permit or seller's license if purchasing inflatables wholesale for rental purposes. There are fees under $50 in most cases. This allows collecting and remitting sales tax.
Special event permits will be required from cities or counties when setting up bounce houses in public parks, streets, or spaces. There is an application process defining the specific location, duration, electrical needs, and other details. Plan well in advance, as these permits often take 30+ days to receive approval.
Thorough insurance coverage for your bounce house business is mandatory. General liability insurance protecting against property damage and injury starts at around $1,000 annually. Product liability insurance covering the safety of your inflatables is also essential.
While not technically a "license", undergoing manufacturer training and certification for erecting inflatables is key. Customers will look for this during the booking process. Certification verifies you follow safety protocols and operation guidelines.
Registering your business name or DBA (doing business as) ensures you have the legal right to use that moniker in your area. Again, this helps avoid disputes down the road with trademark conflicts.
8. Get Business Insurance
Operating a bounce house rental business without proper insurance is incredibly risky and opens the door to potentially company-ending liabilities. The right policies are essential to protect your assets.
General liability insurance covers injuries/accidents that occur in or around your inflatables. It also protects against property damage. Without this, you could be sued for huge medical bills or other losses. Even one major lawsuit without coverage could bankrupt your company.
Product liability protects specifically against defects with your equipment like a blower failure. If an inflatable suddenly deflated and injured multiple kids, you could be liable for lifelong medical care without insurance.
Neglecting required licenses and permits also voids insurance claims. Always follow legal protocols to enable coverage.
Work with an insurance broker to review needs and get quotes for bounce house policy types and levels that make sense for your business model and local laws. Expect at least $1,000 or more in annual premiums. Be sure there are no exclusions for commercial use.
The application process will require detailed information on your bounce houses, operating locations, transportation, employees, projected revenue, and other factors that determine risk levels and pricing.
Following insurer guidelines on setup, maintenance, and supervision ensures you avoid any denials of coverage later. Don't cut corners – documented compliance keeps your assets protected.
Insurance should be secured before ever hosting a paying client. The risks of operating uninsured make bounce house rentals an incredibly reckless venture. Policies tailored for this industry are essential!
9. Create an Office Space
There are several types of office space to explore as the owner of a bounce house business. Here are some of the choices to consider.
Home Office
Operating from a home office can provide major overhead savings when first launching a bounce house company. This is ideal for solo entrepreneurs just starting. Use a spare bedroom or basement to handle admin tasks like booking rentals, returning calls, and managing the website. Expect minimal costs beyond a computer, phone, printer, and supplies.
Coworking Office
As your staff expands, consider a coworking space like WeWork to facilitate working together. WeWork offers affordable month-to-month access to shared offices, conference rooms, and amenities. Customize with just the office space your team requires starting around $300 monthly.
Retail Office
A small retail storefront could double as office space and a showroom if located in a high-traffic area. Your presence would boost visibility and allow walk-in rentals. Average retail lease rates are $15-$30 per square foot annually so expect at least $2,000 monthly.
Commercial Office
For established operations, leasing traditional office space provides room for managers, sales, support staff, and storage needs. Expect to pay $10-$20 per square foot monthly for an office lease. Secure at least 1,000 square feet to allow business growth.
10. Source Your Equipment
Outfitting your bounce house rental fleet requires careful thought into new versus used units, purchasing versus leasing, and sourcing options.
Buy New
Buying new inflatables from manufacturers provides warranty protection, the latest designs, and assurance of no hidden wear and tear. Large multi-chamber units with themes from Disney, superheroes, etc. can cost upwards of $10,000. Expect to pay $3,000-$5,000 for standard bounce houses. New blowers and repairs are also available.
Buy Used
Searching sites like Craigslist, Facebook Marketplace, OfferUp, and eBay can yield major savings on quality used commercial inflatables. Expect to pay 50% or less versus new. Vet sellers carefully, inspect equipment thoroughly, and recognize repairs may be needed sooner.
Renting
Renting bounce houses can be an appealing interim option when first starting out or for single events. National companies like Blue Sky Inflatables offer affordable multi-day rentals. Expect to pay $100-$300 for a standard bounce house. Transportation fees may also apply.
Leasing
Leasing can provide affordable access to a full lineup of the latest inflatables without huge upfront capital. Companies like PrimeTime Inflatables offer 12-60 month leasing on a diverse selection of units. Drawbacks are usage limits and returning the equipment after the term.
11. Establish Your Brand Assets
Developing a strong brand identity is crucial for any new bounce house rental company to stand out and be memorable. This guides your messaging, visuals, and customer experience.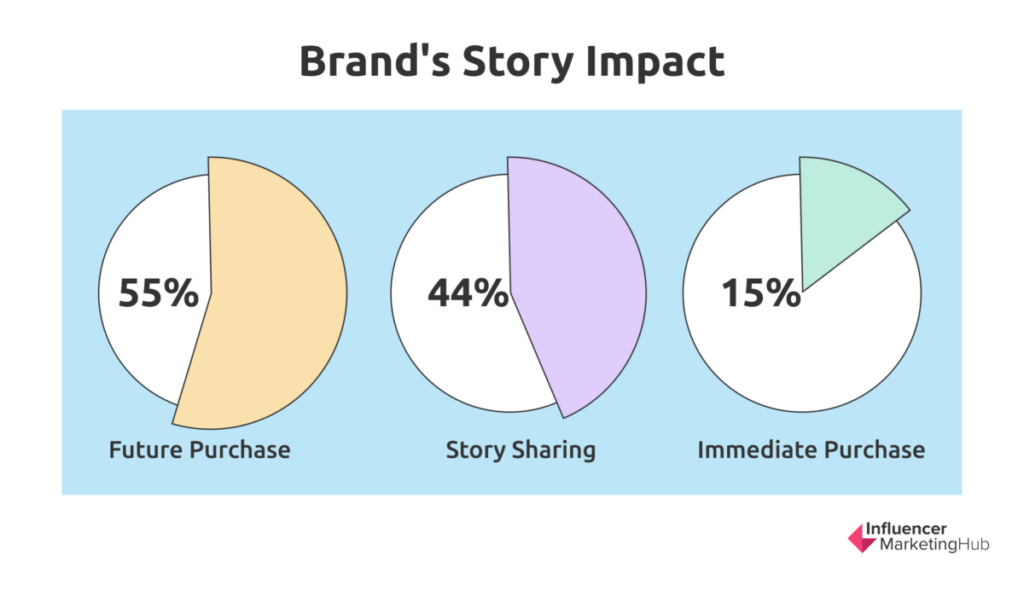 Get a Business Phone Number
Start by purchasing a unique business phone number to add legitimacy and appear established. Services like RingCentral make it easy to set up a local or toll-free number with call routing and voicemail.
Design a Logo
Creating a logo with a professional design sets the tone for your brand. Consider bright, playful fonts and imagery that convey a fun and friendly vibe. Looka makes DIY logo design simple even for non-designers.
Print Business Cards
Professionally printed business cards featuring your logo build credibility when meeting clients. Order 500-1000 cards from Vistaprint to start. Always have cards ready to share contact info and build connections.
Large banners and branded signage placed at event setups boost visibility. Vistaprint also offers fast and affordable banners, table covers, and displays.
Get a Domain Name
Secure a branded domain name for your website that matches your business name. Short, memorable names containing keywords like "bounce" are ideal. Use Namecheap to search availability and register your domain.
Design a Website
Build a modern, mobile-friendly website on Wix or hire a designer on Fiverr. Showcase your inventory, policies, contact forms, and booking system across devices.
Consistent branding is vital for establishing awareness and trust in your market. Invest time and budget into quality logo design, website, signage, and assets that reinforce your unique identity.
12. Join Associations and Groups
Joining local business associations, attending meetups, and connecting with Facebook groups are all effective ways to grow your network and get insider advice when launching a bounce house company.
Local Associations
Search for a local chapter of the International Association of Amusement Parks and Attractions. Membership starts at around $100 annually for inflatable rental operators. These groups provide training programs, access to discounts, and the ability to connect with other owners in your area.
Local Meetups
Using sites like Meetup makes it easy to find and RSVP to relevant local meetups and networking events. Search for general small business groups or ones specific to party and event rentals to find peers.
Facebook Groups
Facebook groups like Bounce House Business Success Group and Party Rental Bosses – Bounce House Business Owners offer advice and allow you to ask questions from thousands of other operators nationwide.
13. How to Market a Bounce House Business
Implementing an effective marketing strategy is essential for any new bounce house rental company to gain awareness and attract customers. While referrals from satisfied clients are hugely impactful, you must also use diverse tactics to reach new audiences.
Local Networking
Leverage your personal and professional network when launching. Reach out to parent groups, schools, churches, party planners, and venues explaining your services. Offer discounts for referrals. Word-of-mouth is your most valuable driver early on.
Digital Marketing
For digital marketing, focus on:
Search ads to appear for keywords like "bounce house rentals" and target by location. Drive traffic to your website.
Facebook and Instagram ads focused on parents of young kids in your service area. Share photos and promotions.
Create a YouTube channel showcasing your inventory. Embed videos on your website.
Claim and optimize Google Business Profile to appear in local searches.
Blog about party planning, safety, games, and activities related to bounce houses.
Send email drip campaigns to past customers with deals and new offerings.
Traditional Marketing
For traditional approaches consider:
Having flyers and door hangers distributed in family-friendly neighborhoods.
Partnering with schools and parent groups to distribute brochures and discounts.
Placing ads in local parenting magazines and publications.
Renting a booth at community fairs and events to engage families.
Sponsoring a hole or booth at golf tournaments and fundraisers.
The most effective strategy combines digital and traditional marketing to reach families through multiple touchpoints. Dedicate time and budget monthly to raise awareness and stay top of mind. Deliver value and fun to create raving fans who refer others.
14. Focus on the Customer
Providing exceptional customer service is crucial for any bounce house rental company to earn referrals, boost reviews, and foster loyalty. How you make clients feel is just as important as the inflatables themselves. Some ways to focus on your customers include:
Be friendly and responsive from the initial contact through delivery and setup.
Answer questions thoroughly and make booking smooth.
Call to confirm 24 hours prior and give an ETA when en route to events.
Go the extra mile in setup by adding personal touches like balloons, stakes for photos, and branded signs.
Offer to walk clients through safety features and how to secure bounce houses.
Train staff on courteous interaction, attentiveness, and patience – especially when supervising excited kids!
Follow up after events to thank clients and ask for reviews.
Send emails or handwritten notes. Offer a small discount on their next rental for posting on Google or Facebook.
Address any issues immediately and do not get defensive.
Solve problems and follow up to make sure customers are satisfied. Turn complaints into lessons.
Rave reviews stem from providing bounce house fun along with caring service. Word of mouth is powerful – aim for every rental to yield at least one referral. Deliver smiles both on and off the inflatables!