Scented candles are a booming business, with the global candle market expected to reach revenues of over $11 billion by 2030. The market will see a compound annual growth rate (CAGR) of 5.3% from 2024 to 2030.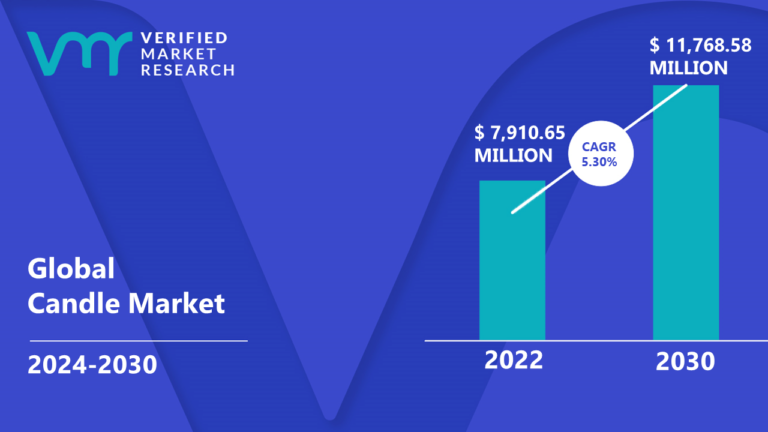 With the candle making business market continuing to grow, now is a great time to start a candle business. This comprehensive guide will explain how to start a candle business. Topics covered include target market research, competitive analysis, candle making process expenses, registering an EIN, and more.
1. Conduct Candle Market Research
Market research is important when you open your own candle business. It offers insight into your target market, services, pricing, and more. There are two types of market research in the candle industry, primary and secondary. Both are important when creating a business plan.
Primary candle industry research is research you conduct yourself. This might include polling potential consumers on preferred candle products, or visiting competitor candle makers in person. Secondary research is research collected by a third party, like a government statistics website.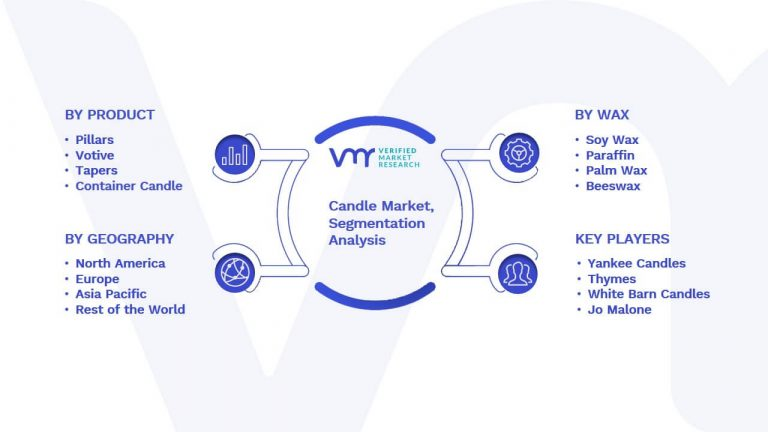 Some details you'll learn through candle making market research include:
Top products: Luxury scented candles make up 45.4% of the total market, natural soy and beeswax candles, and candles with unique container designs.
Preferred scents: Customers are seeking more unique scents like cannabis, exotic fruits, and lust-evoking fragrances.
Packaging options: Glass containers in pretty colors and shapes, minimalist or artistic label designs, and even customized etchings are popular options for making your candles stand out.
Places to sell: Pop-up shops at busy venues like farmers' markets and festivals are some ways to get your candles in front of people.
Marketing trends: Reaching out to micro-influencers in your niche with free product samples can help generate authentic buzz and visual content around your brand.
With thoughtful branding, unique scents, and savvy distribution, candle businesses can stake their claim in this highly profitable market.
2. Analyze the Competition
Doing a competitive analysis is crucial to carve out your niche in the candle market. Start by identifying best-selling candle brands both nationally and locally if you plan to sell in brick-and-mortar stores. Study their pricing, branding, fragrances, and packaging to see what's working well and where there may be gaps.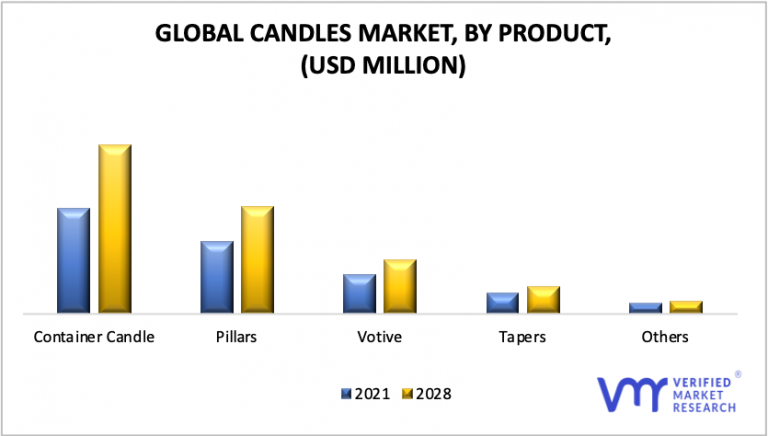 Some ways to investigate candle industry competition include:
Search for top sellers on major e-commerce sites like Etsy and Amazon Handmade.
Social listening on Instagram and TikTok using hashtags like #candles, #candlesofinstagram, and #homedecor.
Look at your competitors' digital presence and marketing tactics.
Identify strengths and weaknesses of local competitors.
Importantly, analyze competitors but don't imitate them. The goal is to recognize open spaces in the market where you can position your candle brand with an authentic differentiating factor.
3. Costs to Start a Candle Business
When launching a candle brand, there are a variety of one-time start-up costs to consider in those critical first months.
There are startup and ongoing costs when you start a candle business. Let's break down common expenses.
Start-up Costs:
Initial expenses vary based on factors like your production scale, retail plans, and more, but some typical costs include:
Legal/admin fees – $500-$2,000 to form an LLC or corporation.
Product development – $2,000-$5,000 for sourcing candle-making supplies.
Production equipment – $1,000-$5,000 for key equipment like a wax melting machine, thermometer, pour pot, molds, and shrink wrap machine.
Website – $3,000-$15,000 for a professionally designed e-commerce site.
Branding – $500-$5,000 for logo design, branded labels/stickers, business cards, and packaging.
Inventory – $2,000-$10,000 for minimum order quantities of jars, wax, and fragrance oils.
Office furniture & supplies – $1,000-$2,500 for a computer, basic furniture, invoicing/inventory software, and office supplies.
Storage space – $1,000-$3,000 per month for a production studio or small warehouse.
Staffing – $2,000-$5,000 per month for 1 to 2 part-time employees.
Insurance – $1,000-$2,000 annually for general liability insurance to protect your business.
Ongoing Costs:
Once up and running, your monthly fixed costs could include:
Rent – $1,000-$5,000 for your retail shop, storage space, or workspace.
Utilities – $150-$500 for electricity, gas, water, phone/internet, etc.
Payroll – $2,000-$10,000+ for staff salaries, taxes, and benefits.
Supplies – Minimum $1,000 per month for raw ingredients like wax, fragrance, jars, etc.
Shipping – $100-$2,000 for shipping supplies and postage to fulfill online orders.
Software/services – $100-$500 for monthly subscriptions to accounting, email marketing, CRM, or other business platforms.
Insurance – $100-$300 per month for any business or product liability premiums.
Bookkeeping – $200-$500 per month for a bookkeeper to handle finances.
Marketing – $500-$2,000+ per month for advertising, content creation, and other promotion.
Labor – $15-$25 per hour for hourly production staff.
Commissions – 5%-20% of sales paid to sales reps or retail partners.
Credit card fees – Around 3% of revenue from credit transactions.
Taxes – Local, state, and federal taxes based on profits.
With lean operations and smart financial planning, it's possible to start a candle brand on a modest budget. Securing adequate funding upfront is important to cover all the core start-up and ongoing costs needed to build a sustainable, successful business.
4. Form a Legal Business Entity
When starting a candle business, one of the first big decisions you'll make is choosing the legal business structure. Here's an overview of the four main options: sole proprietorship, partnership, LLC, and corporation – specifically for candle entrepreneurs.
Sole Proprietor
A sole proprietorship is the simplest option. There's no formal registration needed, you just start selling candles under your name. This gives you complete control and all profits go straight to you. However, you're personally liable for any business debts or lawsuits. For a candle maker, product liability is a big risk if customers get injured. This unlimited liability makes sole proprietorships risky.
Partnership
A partnership shares control and liability between partners. You register a business name and share profits based on your agreement. The big downside is joint and several liability – if your partner does something negligent, you could be personally liable too. Disagreements between partners can also kill a business.
Limited Liability Company (LLC)
Many candle makers choose an LLC (limited liability company) for liability protection with simpler taxes. You register an official business name but the LLC is treated separately legally. This shields your assets if the business is sued. You'll pay pass-through taxes only once on profits. LLCs let you take on partners flexibly and limit all members' liability.
Corporation
Corporations offer the strongest liability protection but have more complex regulations. You create a separate legal entity and stockholders have limited liability. However, you must hold shareholder meetings, appoint directors, and file more tax paperwork.
5. Register Your Business For Taxes
One key task when starting a candle business is getting an Employer Identification Number, or EIN, from the IRS. This identifier is like a Social Security Number for your business. It's required to open business bank accounts, apply for licenses and permits, file taxes, and hire employees.
An EIN is free and easy to get online from the IRS in minutes. You'll need to create an account if you don't already have one.
The application will ask for basic information about your business, including name, address, and ownership details. For industry classification, choose "retail trade". Select "sole proprietorship" as the legal structure if you're the only owner. You'll get your EIN immediately on the final confirmation screen.
The EIN stays with your business if you change locations, add partners, or switch legal structures. It's tied to the business itself rather than any owner.
With your new EIN, you can open business bank accounts, get licenses and permits, and register for state sales tax. This sales tax registration is crucial for selling candles since you must collect and remit sales tax in most states.
Completing this sales tax registration does require a small fee to your state department of revenue. But once done, you can legally make sales.
6. Setup Your Accounting
Keep accurate financial records to remain IRS-compliant. There are many ways to invest in candle business accounting processes.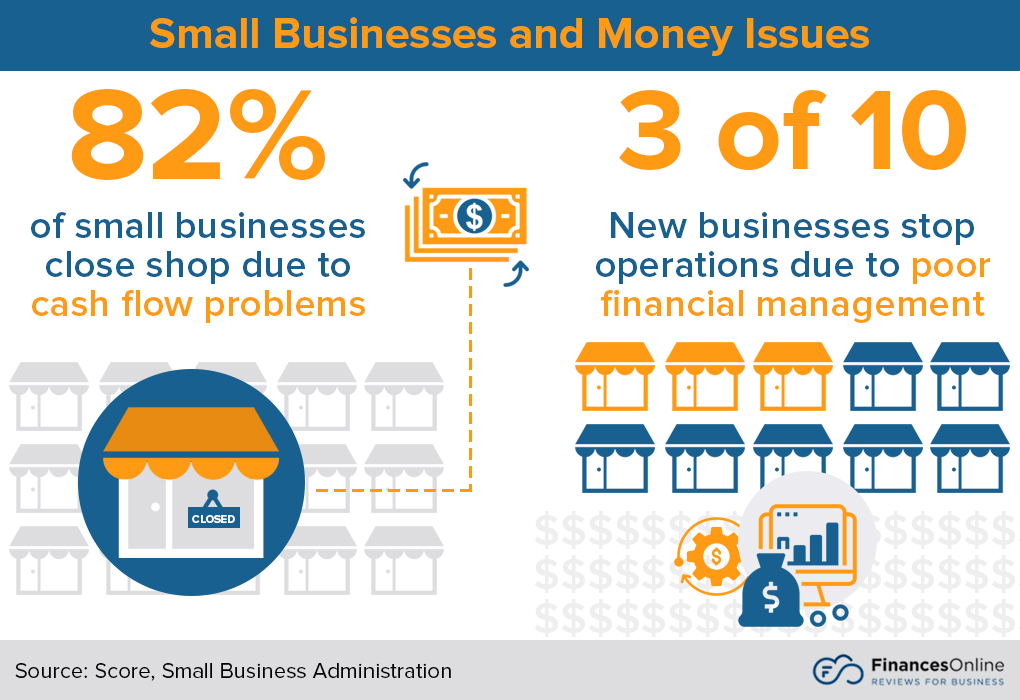 Accounting Software
First, get small business accounting software like QuickBooks. This will automate the tracking of income, expenses, profit margins, and taxes. Quickbooks seamlessly connects to your business bank and credit card accounts to import all transactions. QuickBooks costs just $10 per month and is worth it for the time savings alone.
Hire an Accountant
An accountant provides bookkeeping services like recording income and expenses in your system. This keeps everything reconciled and accurate. Come tax season, your accountant will handle completing your business returns and filings properly. Expect to pay $1,000 to $2,500 for these services.
If hiring an accountant full-time seems expensive, at minimum use one to file your annual taxes. They'll ensure you complete all IRS forms properly and maximize deductions. If you ever get audited, your accountant can represent you with the IRS. Their expertise protects you if anything is questioned down the road.
Open a Business Bank Account
Make sure to separate personal and business finances. Open a dedicated business checking account and get a business credit card. This strict separation makes accounting cleaner for both you and the IRS.
Apply for a Business Credit Card
Applying for a business credit card works much like a personal application. Your credit score still matters but issuers also weigh your business revenue and longevity. Aim for a card that gives cashback or rewards on common candle expenses like shipping and supplies. This maximizes savings for your startup.
7. Obtain Licenses and Permits
Starting a candle company comes with legal obligations around licensing and permits. Check federal requirements with the U.S. Small Business Administration. You can also use the SBA local search tool to find state and city requirements.
First, most states require a general business license to formally operate. This shows you've registered your business locally and are aware of regulations. Fees are usually under $100 annually. Apply through your county clerk or city business license office.
If selling candles online across the US, you'll also need a sales tax permit. This allows you to legally collect and remit state sales taxes on candle orders. Get set up through an online sales tax service like TaxJar that automates filing and payments for around $100 per year.
If producing food-based candles, you may need a cottage food operation permit. These cover small-scale food production from a home kitchen. Not all counties regulate this so call your local health department. Permits are affordable, usually between $50 100 per year.
Selling candles at markets, fairs or festivals means getting an event vendor permit for each one. Fees vary by event but expect to pay $50 or more per booth. Events usually handle these permits through your application.
Importing candle-making supplies from other countries? You'll need an import/export license from the US government which costs $275 initially. This allows you to legally bring goods into the US and clear customs.
8. Get Business Insurance
Insuring your candle business protects against losses that could destroy your company. The right policies shield you financially when the unexpected happens.
Without insurance, a major liability lawsuit from a customer injury could bankrupt your business. Or a fire could cause inventory and equipment damages exceeding $100,000. Even a slip-and-fall accident on your property could lead to legal expenses you can't afford.
The risks for a candle startup are real:
If a defective candle explodes and burns down a customer's home, you could be liable for huge rebuilding and medical costs without insurance.
If your candle-making studio is robbed and $50,000 in materials is stolen, you'd have to cover the costs yourself without insurance.
If a shelving unit collapses and injures an employee, you might face an expensive workers comp claim or lawsuit without coverage.
Don't let these common issues become existential threats to your business. Protect yourself with tailored insurance policies.
Start by shopping for small business insurance plans from providers. Get quotes comparing premiums and coverage options.
Prioritize general liability insurance first. This covers property damage, bodily injury, and personal injury claims. Product liability protects you when candle defects cause customer harm.
Commercial property insurance replaces stolen or damaged inventory and equipment. Workers comp insurance handles employee injuries.
9. Create an Office Space
Having a dedicated office provides legitimacy and room to grow for a budding candle company. The right workspace lets you efficiently run day-to-day operations and host meetings as you scale your business.
Home Office
A home office is the most affordable option starting. Convert a spare bedroom or basement for under $2,000. This is great for the early stages when it's just you fulfilling orders. The downsides are a lack of professionalism for meetings and distraction risks working from home.
Coworking Office
For an upscale address without the cost, consider a coworking space like WeWork. Open floorplans let you collaborate with other entrepreneurs and you can rent conference rooms for client meetings. Expect to pay $300 to $500 per month for a desk in a shared WeWork office.
Retail Office
If you plan to open a candle retail space, using part of your store as an office makes sense long-term. Get permits to convert part of your space into a private workspace for $5,000. This lets you handle wholesale orders and administrative work onsite while giving your brand a flagship location.
Commercial Office
Leasing traditional office space provides the most professional setup but comes with big costs. Expect to pay $1,000 to $1,500 monthly for an office big enough for a small team. With this, you get amenities like conference rooms, reception areas, and call answering.
10. Source Your Equipment
Launching a candle business requires specialty supplies and gear for production. Here's where to source everything you need whether buying new equipment, finding bargains used, or renting:
Buy New
If buying brand new, candle making retailers like Candle Science have all the supplies for getting started. Get waxes, wicks, fragrances, jars, dye blocks, and more with wholesale pricing. Expect to invest $1,000 to $5,000 on initial inventory and tools like stovetops and thermometers when buying new.
Buy Used
Buying used equipment through auction sites like GovDeals can save substantially on major purchases. You can find industrial wax melters, bottling equipment, shelving units, and more at 50 to 80% discounts.
Rent
If able to rent equipment initially, it reduces upfront costs greatly. Look for candle supply stores like Candlewic.com that offer affordable rentals on pricier gear like wax melters, bottle fillers, and labeling machines. You pay only for the months needed instead of buying outright.
Lease
Leasing options are limited, but some equipment companies will lease larger machinery like industrial wax vats and bottling lines. Expect lease terms of 3 to 5 years with buyout options. Look for equipment leasing companies in your state or region.
11. Establish Your Brand Assets
Establishing a strong brand is crucial to increase candle sales and develop brand awareness. Invest in professional assets like a logo, website, and branded collateral to convey legitimacy and attract loyal customers.
Get a Business Phone Number
Start with an official business phone number from a provider like RingCentral. Choose a custom toll-free number so customers can easily reach your candle shop. RingCentral offers call management features like auto-attendants, voicemail, and call routing starting at just $30 per month. This promotes professionalism when interacting with your audience.
Design a Logo
Next, create a logo and visual identity with a service like Looka. Logos give customers a recognizable symbol for your brand. Looka's AI generates tailored candle logo options in minutes that you can customize. Affordable packages start at $20 for high-quality vector files to use across branding materials.
Print Business Cards
With a logo, design matching business cards, packaging, and signage if opening a storefront. Vistaprint makes this easy and affordable. Order 500 basic cards for as low as $20. Get banner stands, window decals, and other signage to display your new candle logo proudly in-store.
Get a Domain Name
Then purchase a domain name for your website and emails. Choose a .com that matches your candle brand name if possible. Namecheap offers domains starting at around $9 per year. Set up professional emails like [email protected] to correspond with clients.
Design a Website
Building a custom website elevates your brand online. With Wix, you can easily DIY a site with sleek candle product pages and informative blog content. Or, hire a freelancer from Fiverr to custom design a site for you for $500. This gets a professional site up faster.
12. Join Associations and Groups
Joining relevant local groups and associations accelerates learning and networking for any candle entrepreneur. Surrounding yourself with industry peers provides insider advice you won't find elsewhere.
Local Associations
Search for local candlemaker guilds and associations in your city or region that meet regularly. For example, the Ohio Candle Makers Association offers events, networking, and mentorship.
Local Meetups
Attend local candlemaking meetups and trade shows to connect in person. Use Meetup to find groups near you. Interacting face-to-face builds relationships with fellow makers who can become mentors or suppliers.
Facebook Groups
Look for candle making Facebook Groups to join nationally. Candle Making Business 101 has over 61,000 members sharing tips and troubleshooting. And target niche communities like CBD Candle Makers focused on your specialty.
13. How to Market a Candle Business
Implementing an effective marketing strategy is essential for any new candle brand to gain visibility and attract customers. With the right tactics, you can build awareness and drive sales.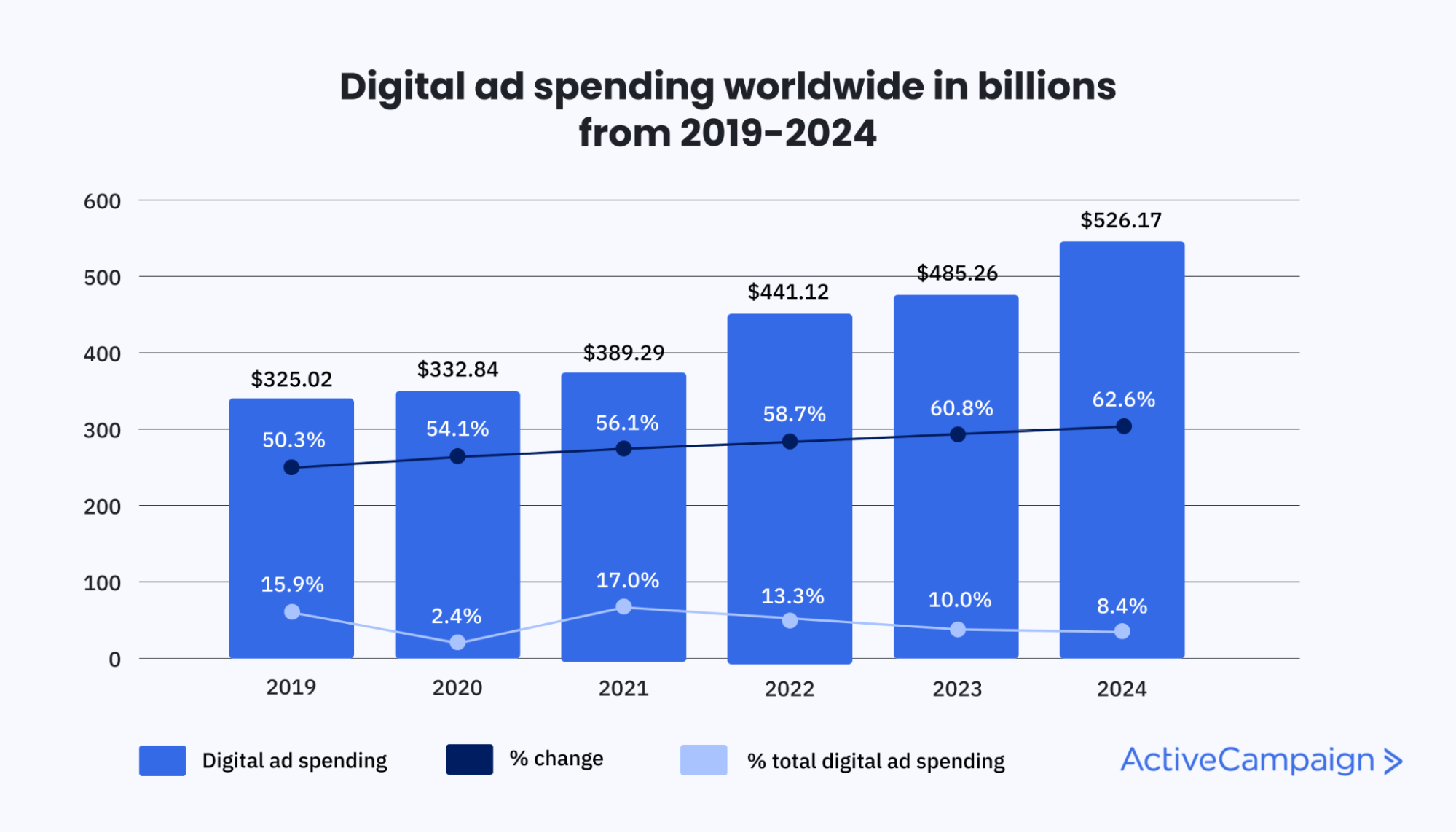 Friends and Family
Start by leveraging your personal and professional network. Encourage happy customers to share your products on social media and refer friends. Offer 10% off their next order for any referral. Word-of-mouth is your most valuable marketing early on.
Digital Marketing
For broader outreach, focus on targeted digital strategies ideal for e-commerce candle brands:
Run Google Ads campaigns to get your candles displayed in searches for related keywords like "candles" and "home fragrance". Pay only when people click your ad.
Promote engaging social media content across platforms like Facebook, Instagram, and Pinterest. Highlight new scents, curate inspirational content, and provide candle care tips.
Launch a YouTube channel creating tutorials on candle making, reviews, hauls, etc. Videos build a connection with your audience.
Write blog posts about candles and link to your products. Blogs help with SEO so people find you while searching.
Send targeted emails to subscriber lists announcing new products, sales events, etc. Email converts at high rates for low cost.
Partner with influencers in home decor and lifestyle to feature your candles on Instagram and TikTok. Compensate with free products and discount codes.
Traditional Marketing
While digital efforts typically see the best return, don't rule out traditional tactics in relevant contexts:
Run local radio ads if selling candles in one metro area. Hyperlocal targeting works well.
Display local billboards or banners if opening a storefront location. Drive awareness and foot traffic.
Distribute flyers and coupons at craft fairs, markets, etc. if selling in-person at local events.
Mail promotional postcards to targeted demographics like suburban homeowners for your grand opening.
14. Focus on the Customer
Providing exceptional customer service is crucial for any candle brand's success and growth. How you support customers directly impacts referrals and repeat business. Here are some ways to connect with candle industry consumers:
Fast replies: Respond to all inquiries within 24 hours, whether from email, social media, or review sites. Quick communication conveys your care.
Follow up: Follow up on issues promptly with refunds or replacements if needed.
Special offers: Surprise customers with gifts like samplers of new scents for large orders or birthdays. This shows you go above and beyond.
Transparency: Make sure your website FAQs page answers common questions about care, burning times, ingredients, etc.
Support: Offer convenient support channels like chatbots on your site for instant answers around the clock.
Excellent service earns loyal fans who recommend you organically. Aim to delight customers at every interaction. Word of mouth will spread about your candle brand if you consistently exceed expectations.