Candles make wonderful gifts, and they have many purposes around the house. Whether you use a candle out of necessity during a power outage, for pure enjoyment, to make your home feel cozy, or for aromatherapy and stress relief, candles are always in fashion. Market trends show the candle industry was valued at $7.1 Million in 2020 and is projected to rise to $10.6 Million by 2028. The National Candle Association fact sheet states the most popular candle sales are scented candles and jar or container candles.
If you have thought about starting a homemade candle business, now is a good time to jump into the candle industry. You can start a candle making business with a small investment and turn a profit quickly. To build a successful candle making business, you will need to come up with a marketing plan and take beautiful product pictures to appeal to customers. In this article, we will guide you through the logistics of how to start a candle business, from materials, equipment, licensing, insurance, marketing ideas, branding, and more.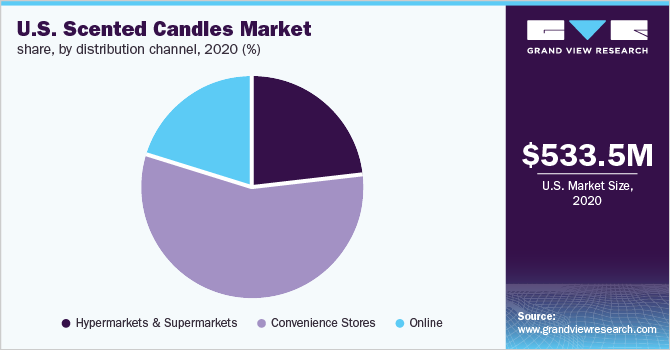 1. Conduct Candle Business Market Research
When starting a candle making business, performing market research will be your first step to determine if the business venture is profitable. Look at candle business statistics to understand the market size and what people are shopping for. Here are some questions to help you discover candle business opportunities.
What is the size of the candle industry in the US?
What is your target market?
What are people looking for from a candle? (Scent, burn time, design appeal, eco-friendly wax)
What is the average price range for candles?
What types of candles sell the best?
How many candles do people buy a year on average?
How can small candle making businesses be profitable?
What are the mass market trends by season?
2. Analyze the Competition
Take a look at small candle business models and a few of your favorite candle brands. You can learn a lot by analyzing your competition. Check out their website, social media pages, messaging, product photography, and analyze all the elements that make their candle line appealing.
How are small candle businesses advertising?
Where can small businesses sell candles? (I.e., Etsy, farmer's markets, boutique shops, online marketplaces)
What are the unique selling points different brands are using?
Are the candles made with organic eco-friendly waxes, pure essential oils, do they have custom labels, are they made for gift giving, or do they have an innovative design?
What does their packaging look like?
Do they have a vlog, blog, videos, or a large social following?
What is the average price of a handmade candle?
What kind of profit margin are small candle businesses working with?
How many candle sales do you need per month to be profitable?
Start a competitive analysis workbook to collect data about the candle making industry. This is a great way to identify demands, gaps, and opportunities in the candle market for your own business.
3. Understand the Costs to Open a Candle Business
To start a candle business, you will need an upfront investment to buy equipment, candle supplies, get business licenses, small business insurance, and pay a business formation fee. Once you have these foundational pieces in place, a candle business can be fairly inexpensive.
What Does it Cost to Open a Candle Business?
You can start by making homemade candles in small batches from your home kitchen for as little as $500. However, if you start out big as a commercial business, you may need $6,000 or more to rent a facility and get the commercial equipment.
Here are some costs to include when you plan your budget: business formation fee, small business license, insurance, candle-making supplies, bulk ingredients, packaging supplies, the cost to set up a website, etc.
Business Equipment/Materials
Making candles requires specialized equipment and materials. You will want to buy your waxes and fragrance oils in bulk to save money. Here is a list of supplies you need to make candles and what the average cost of these items are.
Electric candle wax melting pot ($80-$200)
Candle Molds ($30)
Candle Jars or containers bulk pack of 100 ($180- $400)
Wix bulk pack of 100-500 ($20 – $80)
Drying/cooling racks ($130 – $300)
Fragrances 1lb bottle ($16 – $30)
Wax pellets bulk 50lb case ($125 – $300)
Wax dyes bulk 1lb bottle ($12 – $25)
Labels 250 count ($150 – $300)
Label printer ($900 – $4,000)
Boxes/ packaging 250 pack ($140 – $200)
Cost of Renting or Leasing a Location
If your homemade candles are a success, you may want to upgrade your facility to expand your manufacturing capabilities. If you decide to rent a commercial space for candle production, there are some things to consider. You may want your candle manufacturing facility to also double as a store. If that is the case, you will want to be in an area where there is foot traffic, such as a strip mall or downtown.
Depending on the area you are opening your candle business, the price to rent space will vary. You could be paying $1,800 – $4,000 a month in rent for commercial spaces. Commercial buildings average $35 per square foot in a major city, so if you rented a 900-square-foot space, you would be paying around $2,625 per month.
Business Formation
To create a legal business entity, you will need to file business formation documents with the states you are doing business in. For example, the fee to form a limited liability company (LLC) ranges between $80 – $200. Having an LLC gives you an added layer of protection from business-related lawsuits and certain debts.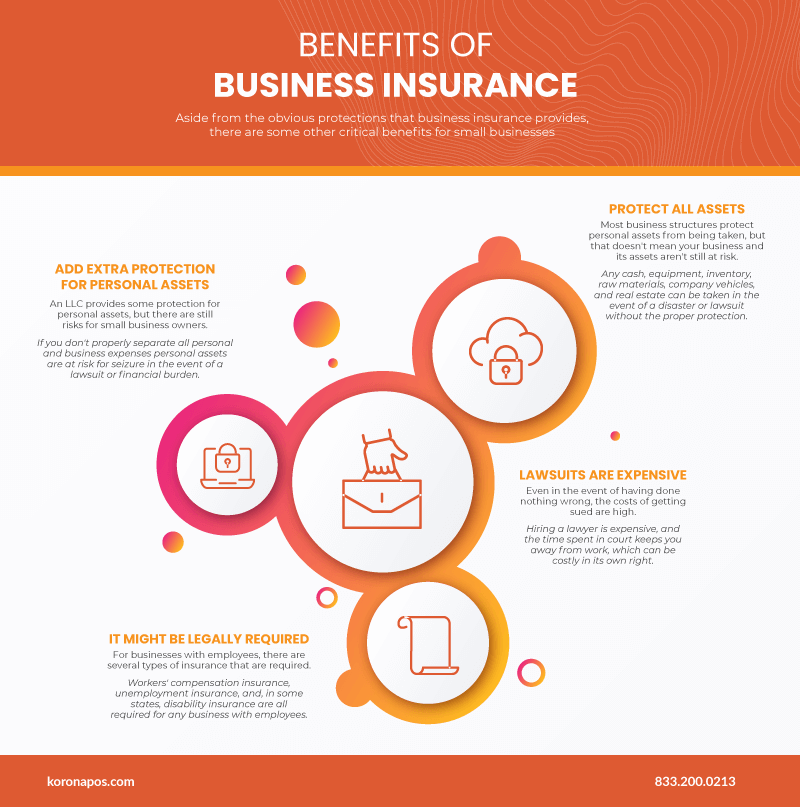 Business Insurance
Whether you are making candles out of your home or renting a commercial space, once you start making sales, you should have business insurance to protect yourself and your business from accidents or lawsuits. Making and selling products involves some risks, and it will be critical that you are protected in case of unexpected events. Not having insurance is a risk, and the consequence could be very expensive.
Depending on the scale of business you are doing, here are some factors that determine your cost of insurance. A small business that you operate out of your home will be less expensive to insure compared to a commercial business operation.
Factors that affect premiums include:
Type of insurance you choose
Policy limits and deductibles
Products and services offered (e.g., workshops, deliveries, custom orders)
Business property and equipment
Business income
Location of business
We recommend general liability for small businesses; however, there are other options available. Here is a quick description of types of insurance that may be suitable for your business model.
General Liability – A popular insurance policy for small businesses. This can protect against common risks, such as customer injury, damage to property, and lawsuits. (Range $50 – $200 monthly)
Business Owner's Policy – This policy is a comprehensive option that combines general liability, commercial property, and business interruption insurance. This is ideal for small businesses operating out of a commercial space and protects the property, equipment, others' property, lawsuits, and replaces lost income due to unexpected events. (Range $70 – $250 monthly)
Auto Insurance – If you use a vehicle for deliveries or for traveling to your local farmers market, your auto insurance can be treated as a business expense. Standard auto insurance will cover you on the road. (Range $20 – $100 monthly)
Workers' Compensation – If your business expands and you hire employees, you will need to ensure your insurance covers them in case of injury on the job. This kind of insurance may be included in some policies but may need to be purchased separately. (Range $30-$200 per employee monthly)
Utilities
To create candles, you will be utilizing basic utilities. If your home kitchen is the place of business, a percentage of your utility costs can be written off as business expenses. You can write off 30% of your monthly utility bills as a business expense if your home is your place of work. For example, if you pay $300 a month on utilities, 30% of that can be written off as a business expense.
Consider all utilities needed to run your business, from the electricity needed to make products to wifi you use to operate your business online.
What utilities do you need to operate a candle business:
Water
Electricity
Garbage
Internet
Phone bill
What Are the Ongoing Costs of a Candle Business?
Making candles requires supplies such as various types of waxes, containers, fragrances, and color additives. You can buy your supplies in bulk to cut down on the cost per unit. Outside of the materials you will need to purchase on an ongoing basis, you will also have bills to pay.
Here are some of the ongoing costs for your candle business:
Candle making Materials
Packaging supplies
Insurance
Utility bills
Advertising costs (If Applicable)
Fuel costs for deliveries and travel
4. Form a Legal Business Entity
To form a legal business entity, you will need to decide on the structure that will suit the business plan you have in mind. There are four types of business entity structures to consider, but the best option is a Limited Liability Corporation. Your business structure will impact your operations, liability, and taxes.
Limited Liability Corporation (LLC)
An LLC offers liability protection and keeps your personal assets separate from your business assets. This option provides versatile coverage for lawsuits and some debts. An LLC also gives you room to expand, providing coverage for employees.
Sole Proprietorship
A sole proprietorship is risky for small businesses because it places the liability on the business owner. If an accident happened or you were sued, you would be responsible, and your personal assets would be at risk. An unfortunate event could force you into bankruptcy.
Partnership
A partnership structure means you can share ownership of the business with someone else. This could be a 50/50 split, or one partner can have more power. The downfall of a partnership is that it complicates the decision-making process and it does not separate personal and business assets. If a lawsuit or incident occurs, you and your partner will be responsible for covering debts incurred.
Corporation
Corporations are entirely independent of the shareholders and are designed for large business models that manage large budgets, have investors, and hold public fundraisers. A corporation stands on its own, claims profits, pays taxes on all profits, and is legally liable. This structure protects all entities involved, safeguarding their personal assets and finances.
5. Register Your Business For Taxes
There are various taxes that businesses must pay. Before you open your business, you will need to register your business and apply for an employer identification number (EIN) from the Internal Revenue Service (IRS). Some states may also require you to have a separate tax ID for selling products and collecting sales tax, so you will need to look into your state's tax requirements.
6. Setup Your Accounting For Success
Keeping organized records of your expenses is important to understanding profits and losses from month to month. You need to start accounting as soon as you make the first purchase for your business. This includes formation fees and bills related to operating your business.
Accounting for all expenses and income will save you headaches and make budgeting and filing taxes much easier. Keep track of every purchase and fee to make sure you don't leave money on the table when tax time comes.
Accounting Software
Accounting software will simplify your record-keeping and give you an overview of your financials from month to month. Quickbooks is a premium accounting software that will organize your spending records, automate your reporting, help you manage your budget, create customer invoices, and monitor account balances. Utilizing accounting software will help you manage your financials and make your accountant's job easier.
Find an Accountant
An accountant can help you out as your business grows. Hiring an accountant to file your taxes and help you with your budgeting will ensure you are getting the most out of your tax returns. Accountant services may cost between $200-$500, depending on the amount of work.
Get a Business Bank Account
Keeping your business expenses separate from your personal accounts is important for protecting your assets and keeping your accounting clean. To apply for a business loan, you will also need a business bank account. The IRS recommends business owners use a business bank account to keep all business-related expenses coming in and out of one central account. This makes accounting and tax filing easier.
Apply For a Business Credit Card
Get a business credit card as soon as you start your candle business. Business credit cards will help you with cash flow, accounting, and keeping your financial records clean. Building credit will also be helpful if you ever need a business loan. Your business credit card will impact your personal credit score as it will need to be under your name
Here are the benefits of business credit cards:
Records all purchases
Purchase protection
Makes it easier to get a loan
Get a higher line of credit
Helps with cash-flow
Categorizes expenses
Build up your credit
Low APR
Earn cash back
Shopping discounts
7. Obtain Licenses and Permits
If you are making and selling candles from home, you probably don't need any special permits. You may need a small business license to operate lawfully. If you are utilizing a commercial space for candle manufacturing, there may be some licenses involved to be fully compliant. Learn about licensing requirements in your state by visiting SBA's reference to state licenses and permits or click here for local assistance.
8. Get Business Insurance
You need business insurance to protect your candle business and protect yourself from hefty costs in the case of a lawsuit, injury, or property damage. There are several types of insurance policies you can get to cover your small business needs. You can get General Liability Insurance for basic coverage for a great price. Not having insurance can be financially devastating if you were to be sued or property damage occurs to your or another's property.
9. Create an Office Space
Running a business requires some administrative tasks. You may want a designated office space once your business is up and running. It will be important that you record your expenses, manage your customer orders, and spend some time on social media to grow your audience.
Home Office
If you are running your business from home, a home office will make the most sense. Your home office will help you create a functional work environment and keep your business filings and processes organized. You may need to keep track of inventory, create invoices, print labels, and spend time working on your website or social media pages. It helps to compartmentalize your work to keep work and home seperate. Your home office will also qualify as a business write-off, so all supplies, tech, space, and utilities used to run your business are all tax write-offs.
CoWorking Office
If your candle business turns into a large scale operation and you have employees and a tech team running an eCommerce store for you, then you might consider a coworking office to facilitate meetings and office hours for employees. This option may be out of reach for small home businesses, but if your candle business blows up and you need to spend a lot of time on administrative tasks and website work, then you may prefer having a Co-working office to keep work entirely separate from home. Check out WeWork, a Co-working office solution that can save you money and provide short-term or long-term office share solutions for growing businesses.
10. Source Your Equipment
Candle making requires specialized equipment to maximize productivity and profitability. If you are going to produce bulk batches of candles, you will need to invest in commercial equipment to ensure consistency in every batch. However, If you start a candle business on a small scale, you can keep your equipment costs minimal. To get started, start shopping around various wholesale candle making websites to compare prices. You can also shop for candle equipment at your local craft store; however, you may find better prices online. Purchasing equipment from wholesale suppliers and buying materials in bulk will cut your costs significantly. Here are some ideas for sourcing candle making equipment.
Buy New
There are a lot of candle supply websites where you can order large commercial candle wax melters and mixers for producing large batches of candles. Here are some wholesale supply stores where you can find great deals on candle making equipment and supplies. Check out Candlescience, Candlemaking.com, and Waxmelters for bulk candle making equipment and wholesale materials.
Buy Used
You might be able to find some used equipment second-hand from someone online. While this could save you money, you will want to make sure the equipment is in good condition and will give you the desired outcomes. Look for used equipment on sites like Craigslist, Letgo, and Facebook marketplace. You never know what you might find, and you could potentially save hundreds of dollars buying second-hand equipment.
11. Establish Your Brand
The creative side of your business can shine through your branding. A great business name and an appealing brand will help capture your audience's attention. Creating a brand story and a purpose statement will help guide your marketing efforts. A strong brand should have a great name people can remember and use consistent colors, fonts, and imagery. Having a grounded direction and clear purpose will build trust and give your candle business a professional feel.
To establish your brand, you will need to workshop your:
Business name
Create a logo
Purpose statement / Your why
Identify your target audience
Business plan template and marketing strategy
Build out business assets like websites and social channels
Get a Business Phone Number
All businesses should have a separate phone number specifically for the business.
This number can be used for customer service inquiries and for putting on file with all business accounts. Having a designated business phone number keeps all work-related messages and calls coming from one source and keeps personal communications separate from work. Set up a business phone line with your phone provider, and remember to write off the expense under the business.
Create a Logo & Brand Assets
Your brand logo is an important element of your candle brand. Your logo can be a simple symbol, emblem, graphic mark, text, shapes, or a combination of text and shapes depicting the name, purpose, or concept of a business. You will want to use an attractive yet simple logo to define your brand and help people distinguish your brand in a competitive world of brands.
Your logo will be used across all your marketing materials, so people recognize the brand they are engaging with. If you don't have a design in mind, you can use an AI logo generator like Looka to come up with something for you. All you do is type in keywords related to your business concept and select colors, symbols, and font styles, and Looka will create a beautiful professional logo for you. This is a fast, easy and cheap option to bring your brand to life.
Create Business Cards and Signage
If you are looking to sell your candles in local shops, boutique stores, and farmers' markets, making signs and business cards will help you spread the word about your business. You can create beautiful business cards and signs on Vistaprint. Vistaprint has pre-made templates to choose from to make it easy for you to upload your logo and populate your information, and have business cards and signs delivered to you by mail. Pass out your business cards to local stores and in-person events like farmer's markets and craft fairs.
Purchase a Domain Name
Businesses selling products need an online presence to make it in the competitive marketplace.
Buying a domain to get your business online will help you boost your brand, credibility, and make it possible for people to find you and shop for your candles. To find an available domain for a good price, check out Namecheap.com.
Build a Website
To make money selling candles online and grow your business, you will need a website. Website builders like Wix make it easy to design a beautiful website with hundreds of templates to choose from. If you don't feel confident building your own website, you can always hire freelance help from places like Fiverr, an online talent marketplace.
12. Join Associations and Groups
Network and connect with other candle makers, small business owners, and candle enthusiasts by joining social groups. Participating in associations and online craft communities is a great way to engage with other creators and build an audience for your brand.
Local Associations
Joining local small business associations in your community is low-hanging fruit for advertising your business and finding new sales channels to sell your candles though.
Local Meetups
As a candle business owner, local markets, craft fairs, and artist meetups are great opportunities to share your craft and creations with your community. As a candle maker, you could also host a candle making meetup to raise money or teach people how to make candles. Meetup is a great app to look for local groups or plan your own meetup event and invite community members and crafters to make candles.
Facebook Groups
Online communities are a rich place to connect with other crafters, candle makers, and the creative arts community. Look for crafters, small businesses, and candle-making Facebook groups to participate in. Here you can find candle business tips and opportunities to promote your business.
13. Focus on Marketing
Successful businesses focus on marketing. Your sales strategy and marketing plan will help you grow your business and create quarterly goals. There are a lot of methods to marketing your product on a local level and through online channels. Here are some ideas for marketing your start-up.
Ask Friends, Family, and Coworkers
When you launch your business, you will want to share the news with your family, friends, and community. Your family and friends can help you spread the word by sharing your business on social media and through word of mouth.
Digital Marketing Ideas
Creating an eCommerce store and getting your candles on online marketplaces will help you reach a large audience and build your business following. Your digital marketing plan should encompass social engagement, online sales channels, and advertising.
Create social media channels for your brand and business, set up an online eCommerce website to sell your candles online, join marketplaces and test out advertising on multiple platforms like Google, Facebook, and Youtube.
Social platforms are prioritizing short video clips, so a great marketing strategy would be to take short, visually stimulating videos of the candle making process and post them on social media and youtube for more views and build an organic stream of traffic to your website.
Get your candles on marketplaces like Etsy and Cartisan, where shoppers are looking for handmade creations. Marketplaces expose you to a new audience and will help you bring in sales without much effort.
Traditional Marketing Ideas
Some traditional marketing ideas would be to advertise your candle business in your local community by getting your products into local stores and participating in farmers' markets and craft fairs. You can also try advertising in the newspaper and on local radio stations around the holidays to capitalize on holiday shopping trends.
14. Focus on the Customer
Customer appreciation goes a long way for small businesses and creators. Creating a customer-centric business model will help foster customer loyalty and inspire people to share your business with others. Whether you are selling online direct to consumers, in person, or business to business, here are some tips.
Make it easy for customers to contact you by phone, email, and social media
Make it easy for customers to buy your candles
Create and publish official business hours
Make yourself available during business hours for communication
Send order confirmation emails, a thank you email, and shipment information, tracking number, etc.
Listen to your customers and show you care about their experience
Be transparent
Make it easy for customers to leave reviews on your website and social media pages
Engage and share your journey
People like to buy the why and support you, the person behind the products
Gratitude and giving back
Making great candles is only one step in the business process. Selling your candles and nurturing your customer relationships is key to creating a thriving business that will last.