According to Statistica, there are approximately 2.55 million violent crimes in the United States each year. With increased rates of violent crime, there is a growing need for professional biohazard remediation services. Crime scene cleaners sanitize affected areas and safely dispose of contaminated materials.
A crime scene cleanup technician can earn around $18 per hour on average, according to Payscale. There is a lucrative business opportunity for entrepreneurs looking to enter the industry. Starting a crime scene cleanup company requires proper training, certification, equipment, and insurance coverage.
This article will walk aspiring crime scene cleaners through everything they need to launch a successful biohazard cleanup business. From initial planning and licensing to securing contracts and scaling the company over time.
With persistence and the right know-how, there are six-figure profits to be made in this unique and essential service niche. Here's everything you need to know about how to start a crime scene cleanup business.
1. Conduct Crime Scene Cleanup Market Research
Market research is a huge part of any new business. As you learn how to start a crime scene cleanup business you'll perform primary and secondary market research.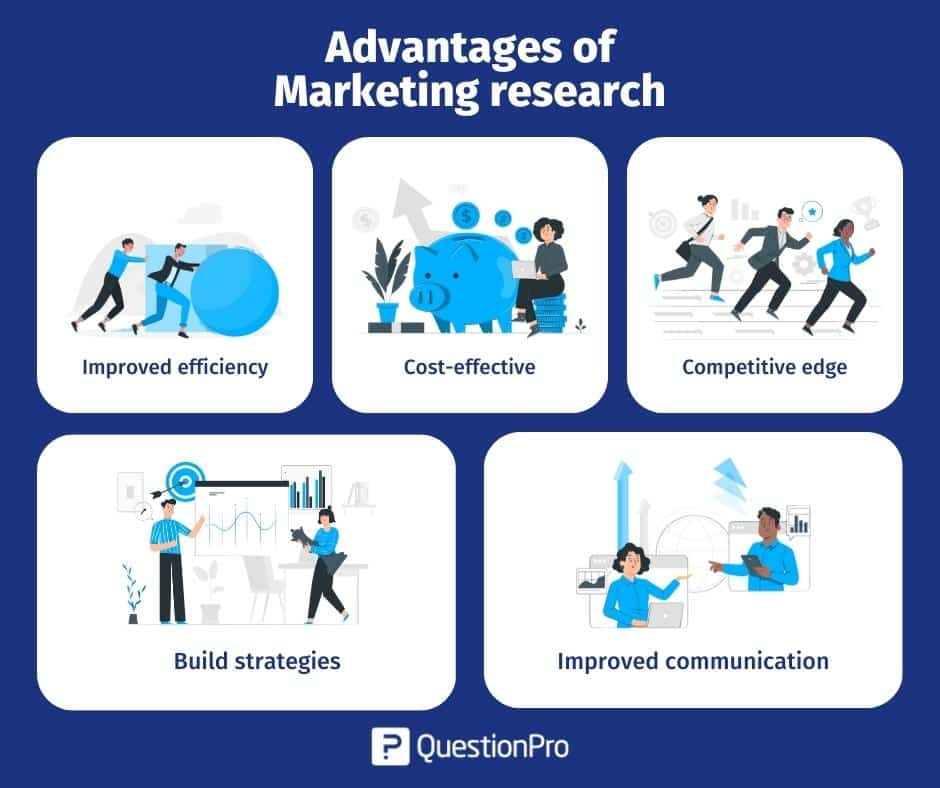 Primary market research is any research you take on yourself. This includes speaking to local police departments, hospitals, and other crime scene cleanup businesses to learn about the industry.
Secondary research is third-party content you gain from online directories, government statistics, and other resources.
Some details you might glean during market research include several crime scenes in your area. According to CDC data, there are over 17,000 deaths by homicide and 47,000 deaths by suicide each year in America. Those numbers have been climbing over the past decade.
You will also consider potential services to employ as part of your crime scene cleanup business. For example, some crime scene cleaners are called in to deal with hoarding cases, not just crime scenes. The American Psychiatric Association reports a 2.6% prevalence rate of individuals with hoarding disorder.
All 50 states have regulations requiring the proper sanitization of sites where deaths have occurred before areas can be re-occupied. Knowing what your state requirements are also falls into your market research.
Some key factors in assessing the market opportunity include:
Low barriers to entry with minimal startup costs of around $10,000
Recurring demand as traumas continue happening daily versus one-time service businesses
Less competition compared to more saturated service sectors
Specialized skills and hazardous work many avoid performing
Recession-resistant as deaths persist in any economy
With the right training, equipment, licensing, and marketing, this industry niche offers substantial room for revenue growth now and for years to come.
2. Analyze the Competition
Another step as you learn how to start a crime scene cleanup business is competitive analysis. Thoroughly evaluating the competitive landscape is crucial when assessing the viability of a new crime scene cleanup enterprise in any given territory.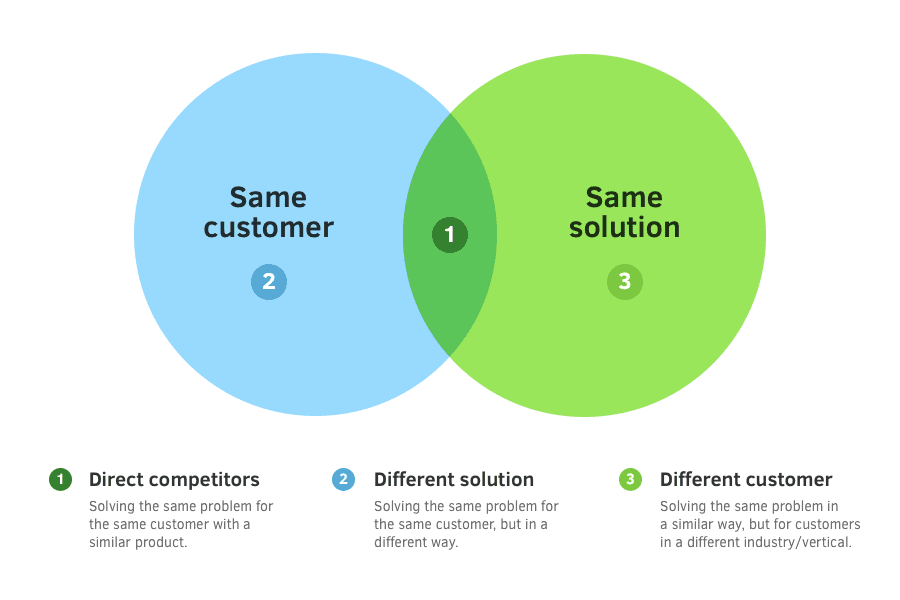 To analyze competitors, start by identifying existing companies in the crime scene cleanup industry through online directories like Yelp and Google Maps. Search for key terms like "crime scene cleaning" and "biohazard remediation" to compile a list of nearby service providers.
Visit each competitor's website and social media pages to gather intel on their services, pricing, years in business, positive reviews, and professional certifications. This helps determine the most prominent and reputable companies to model a new startup after regarding market positioning and service offering.
Ride along with competitors' teams if possible to experience their cleanup process first-hand and spot any gaps or pain points to improve upon. Reach out to former customers through reviews or cold calls to gain insight into pricing, quality of service, and overall satisfaction.
Online reputation can heavily influence the selection, so monitoring online sentiment and reviews for competitors helps identify shortcomings to leverage in your marketing messaging. Aim for a strong online presence on directory listings and social platforms from launch to compete for local search visibility.
While national franchises have brand recognition, local independents with deep community ties often have an advantage. Focus on forging relationships with nearby police, hospitals, and coroner's offices to be top of mind for referrals before committing to a costly brick-and-mortar space.
3. Costs to Start a Crime Scene Cleanup Business
Starting a crime scene cleanup business requires an initial investment to cover key equipment, training, insurance, licensing, and other launch expenses. It also involves ongoing expenses to keep your business running long-term.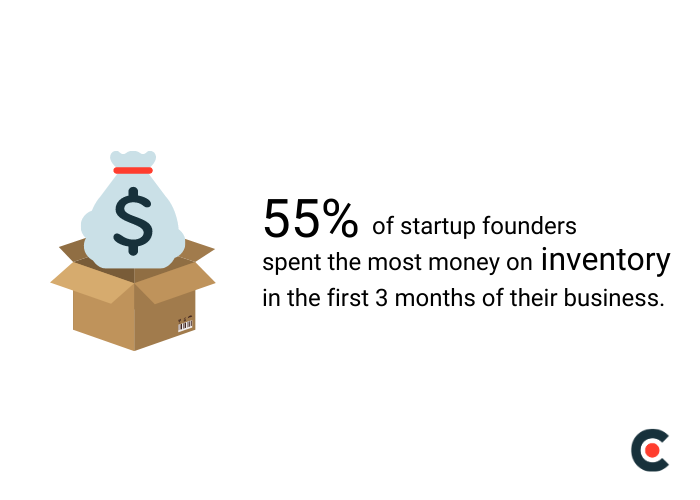 Start-up Costs
Total startup costs often range from $10,000 to $50,000. Here's a breakdown of where the money goes.
Training ($2,000 to $5,000): Proper training in trauma scene cleanup, bloodborne pathogens, and biohazard disposal is required and typically costs a few thousand dollars.
Truck/Van ($25,000 to $50,000): A cargo van or truck outfitted with spill containment tanks, trauma scene tools, and decontamination equipment generally runs $25,000 to $50,000. Consider used vehicles to save.
Trauma Scene Supplies ($2,000 to $5,000): Necessary supplies like biohazard bags, PPE suits, respirators, medical gloves, protective goggles, and specialized disinfectants cost around $2,000 to $5,000 upfront. Outfit multiple cleanup trucks/vans.
Professional Certification ($200 to $500): Gaining IICRC professional certification in biohazard cleanup proves legitimacy and costs $200 to $500 per person.
Occupational Licensing ($50 to $500): Registering your biohazard cleanup business and obtaining any required occupational licenses runs approximately $50 to $500 depending on your state.
Insurance ($2,000 to $10,000): General liability insurance plus biohazard/contamination coverage ranges from $2,000 for basic to $10,000 annually for full protection.
Office Lease ($2,000 to $5,000): A basic office space lease including the first/last months' rent and security deposit runs from $2,000 to $5,000. Consider starting home-based to save costs initially.
Admin Costs ($500 to $2,000): Registration fees, licenses, legal, bookkeeping, website, printed materials, and other admin expenses cost around $500 to $2,000.
Marketing Budget ($2,000 to $5,000): Allocate ample funds for online ads, website, listings, materials, promotions, and other marketing channels. Expect around $2,000 to $5,000 to launch.
Additional Crew Members ($50,000+): Quality crew members should be hired as soon as the business can support payroll, costing $50,000 or more in annual salaries.
Ongoing Monthly and Annual Costs:
Along with your startup costs, expect some ongoing expenses. Some common ongoing expenses include:
Facilities Rent: From $2,000 for a basic space to $7,000 for larger warehousing needs monthly.
Professional Services: Legal, accounting, HR, marketing agencies, and consulting services can cost $500 to $5,000 per month.
Payroll: Expect basic monthly payroll expenses of $4,000+ per additional employee hired as the business scales.
Supplies: Plan on ongoing supply purchases of $1,000 to $5,000 monthly as inventory needs replenishment.
Software: Subscription tools for scheduling, invoicing, CRM, and operations cost around $100 to $500 monthly.
Equipment Maintenance: Regular upkeep and maintenance on company vehicles, gear, and equipment averages $250 to $1,500 monthly.
Insurance: Monthly premiums for general business liability and other coverage cost approximately $200 to $1,000 on average.
Marketing: Dedicate ample monthly budget to paid ads, content, website maintenance, listings upkeep, and promotions to sustain lead flow.
By planning for both the upfront investment and ongoing overhead expenses involved, entrepreneurs can make realistic cash flow projections and operate a financially sustainable crime scene cleanup business as it scales.
4. Form a Legal Business Entity
Due to the hazardous nature of crime scene cleanup business work, the structure you choose for your company greatly impacts personal liability exposure.
There are four common business entities, LLC, sole proprietorship, partnership, and corporation. Of the four main options, forming a limited liability company (LLC) offers the best protections for this industry.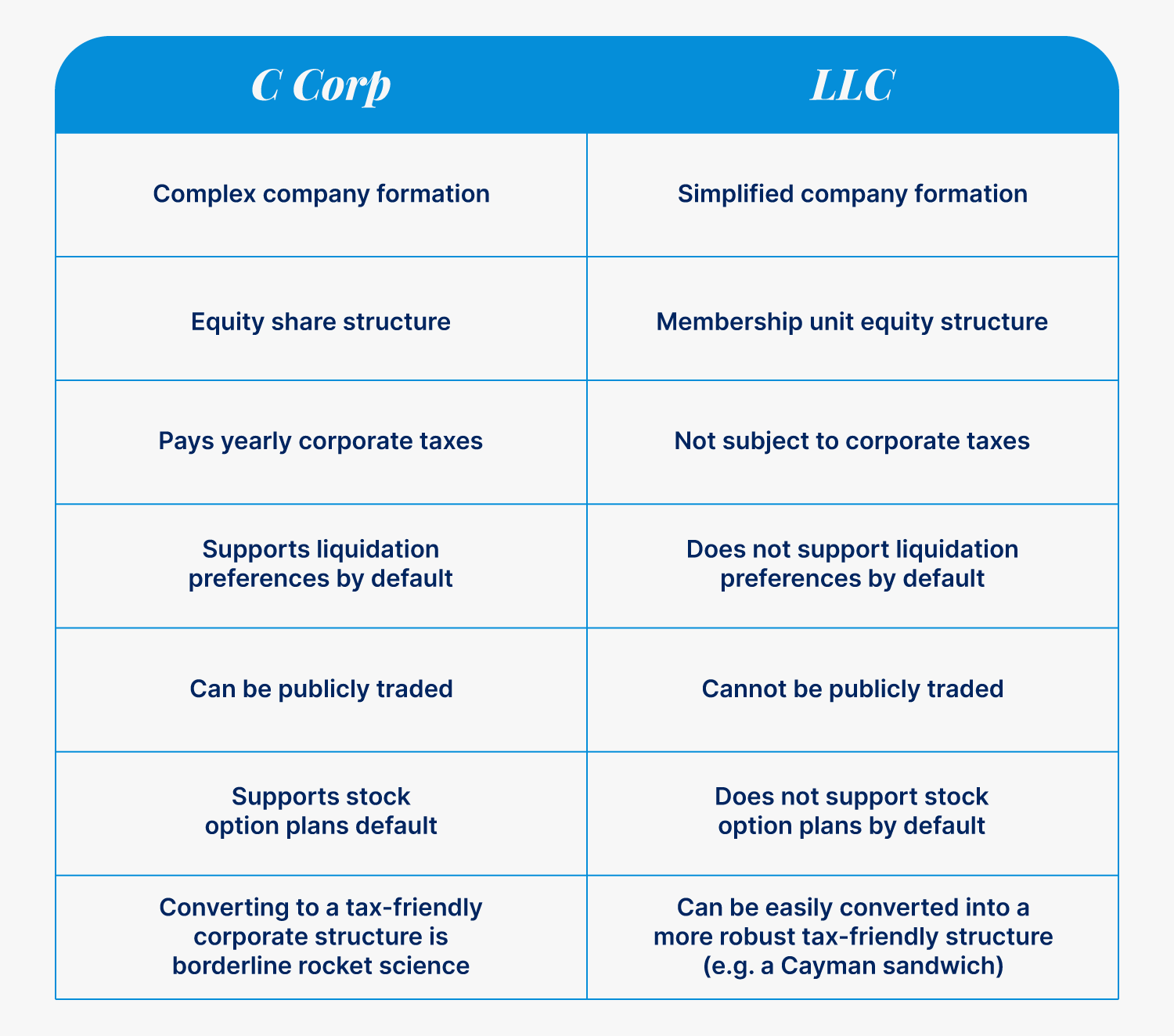 Sole Proprietorship
A sole proprietorship is a simple structure for small businesses. There is no legal separation between you and the business, so you face unlimited personal liability for company debts and legal actions. This severe liability risk makes a sole proprietorship ill-advised for the crime scene cleanup industry.
Partnership
Partnerships allow two or more co-owners to share control and combine resources and expertise. Each partner assumes full personal liability for the actions of the other partners and the business as a whole. With the high liability risk in biohazard remediation, partnerships give little legal or financial advantage over sole proprietorships.
LLC
A limited liability company (LLC) creates a legal separation between the business and its owners. An LLC shields your assets if the company faces debts, lawsuits, or claims – only the LLC's assets are at risk. The limited liability protection makes an LLC the best choice for liability-prone businesses like crime scene cleanup.
LLCs also provide operational flexibility to expand ownership stakes as you bring on partners and employees. The ability to issue company shares gives LLCs an advantage over S-corps in attracting investors and equity partners as the business scales.
Corporation
C-corporations fully separate the business from owners and shareholders. However, C-corps come with extensive record-keeping requirements, double taxation, and ownership restrictions. For small crime scene cleanup businesses, LLCs provide liability protections without the complexity of corporations.
By forming an LLC, crime scene cleanup entrepreneurs can operate with the limited liability of a corporation but the simplicity and flexibility of a partnership or sole proprietorship. The LLC structure helps mitigate the substantial legal risks inherent to biohazard remediation work.
5. Register Your Business For Taxes
An Employer Identification Number (EIN) serves as a business's tax ID number for federal tax purposes. All crime scene cleanup companies must obtain an EIN to handle payroll, open business bank accounts, file taxes, and more.
Applying for an EIN is free and straightforward through the IRS website. Follow these steps:
Go to IRS.govEIN Assistant
Answer questions about your business structure, activities, and owners.
Provide your personal information including name, SSN, and address.
Choose your responsible party who will receive IRS notices.
Select your business activity as "Death Care Services".
Specify the reason for applying and submit the online application.
Once submitted, you will immediately receive your EIN confirmation via email. The whole process only takes about 15 minutes from start to finish.
Sales tax registration is done through your state revenue agency, costs nothing upfront, and ensures you can legally collect and remit sales tax on services provided. Both the EIN and sales tax registration are crucial legal steps before advertising or launching your crime scene cleanup business.
6. Setup Your Accounting
With the hazardous materials and biohazards involved in crime scene cleanup work, having meticulous financial records is crucial. Accurate bookkeeping and accounting reduce tax headaches and protect against liability issues if ever audited or sued.
Here are some common accounting practices to consider for your crime scene cleanup business.
Accounting Software
Start by using small business accounting software like QuickBooks to automatically track income, expenses, and account balances, and generate financial reports. Linking QuickBooks to business bank/credit card accounts allows seamless data syncing and categorization. This automation provides convenience and accuracy over manual methods.
Hire an Accountant
Consider hiring an accountant, at minimum for year-end tax preparation. Expect costs of $500 to $2,000 annually. A full-service accountant also offers monthly bookkeeping assistance, payroll, quarterly tax payments, and audit support for around $100 to $500 monthly.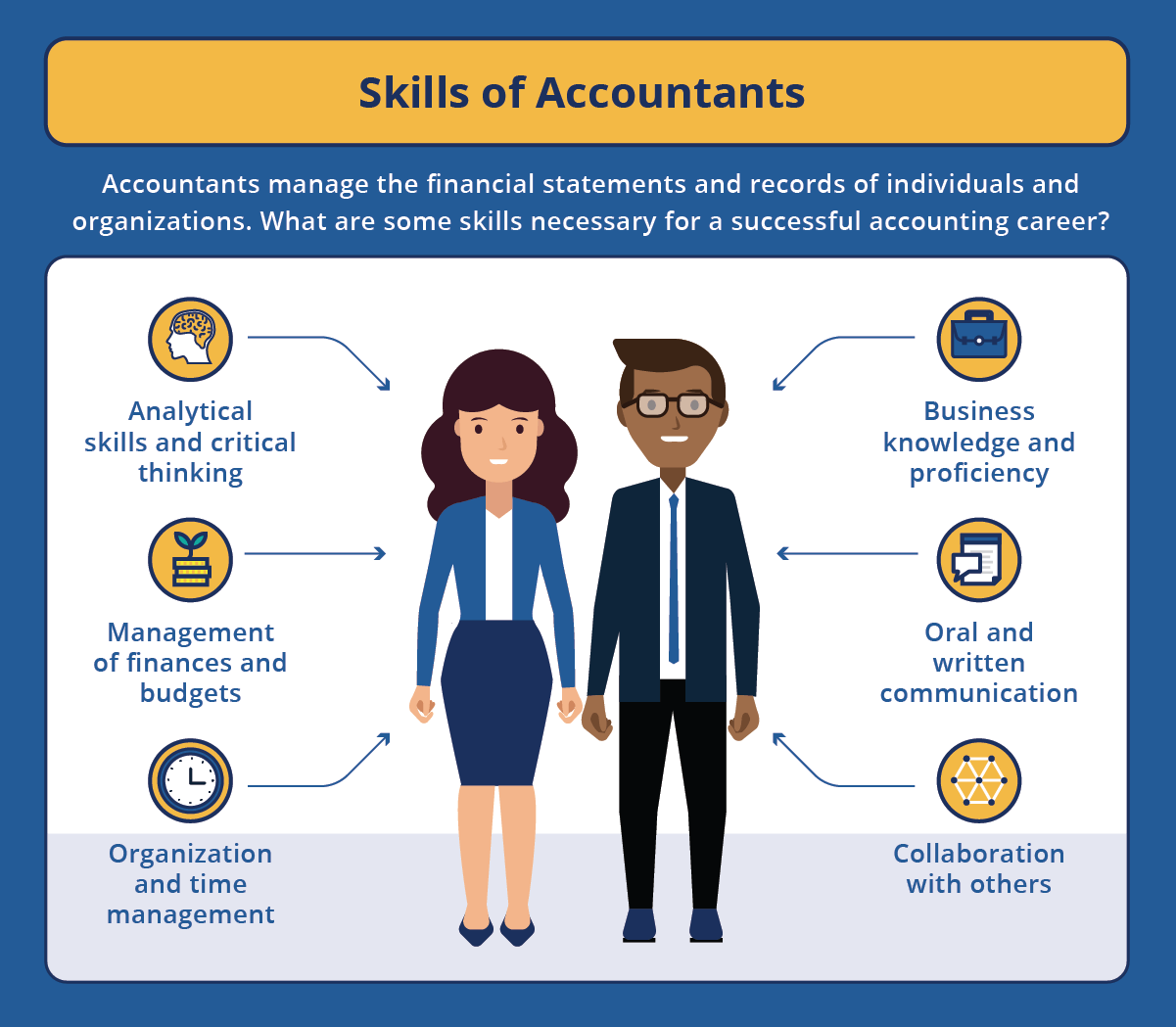 Come tax season, an accountant can identify all applicable business tax deductions related to supplies, training, vehicles, insurance, rent, and other expenses to minimize your tax liability. This is especially worthwhile given the considerable expenses involved in trauma cleanup work.
Maintaining meticulous records also proves vital if ever audited or sued. Detailed financial documentation demonstrates business legitimacy and shows you operate safely and legally, protecting you from excessive penalties.
Business Bank Account
Be sure to completely separate personal and business finances. Have a dedicated business checking account, credit card, and accounting software profile. Never commingle personal and business transactions.
Business Credit Card
Apply for a business credit card in your LLC's name using your EIN. Issuers consider time in business, annual revenue, and personal credit. Startup companies can get $500 to $5,000 limits to build business credit.
With organized accounting, financial oversight, and separation of business and personal finances, crime scene cleanup entrepreneurs can operate transparently and maximize deductible expenses while safeguarding their liability.
7. Obtain Licenses and Permits
Before advertising services or accepting jobs, a crime scene cleanup business must obtain all required federal, state, and local licensing to legally and safely handle biohazards. Failure to comply can result in hefty fines or even criminal charges.
On the federal level, the EPA and OSHA have regulations regarding handling and disposing of hazardous biological materials under the Bloodborne Pathogen Standards and Hazard Communication Act. Taking OSHA 30-hour training ensures a full understanding of protocols for protecting employees.
Additionally, the U.S. Department of Transportation governs the transport of contaminated waste. Obtaining a DOT shipping license allows you to directly carry biohazardous materials to disposal facilities rather than hiring expensive third-party transport.
On the state level, individual health departments oversee the remediation industry. For example, in Florida, all crime scene cleanup technicians must pass a 40-hour training course and earn Board of Indigents Certification per Rule 64E-11.001.
States also govern funeral director and embalmers licenses related to handling deceased persons. In Texas, the Funeral Service Commission provides necessary licensing for biohazard remediation companies serving funeral homes.
At the local level, counties and municipalities often require business occupancy permits for commercial spaces, especially for storing chemicals. Zoning approval is also mandatory to ensure your location meets requirements.
Finally, membership in industry groups like the American Biological Safety Association provides credibility, training resources, and a code of ethics that builds trust with clients. Voluntary professional certification also demonstrates competence and transparency.
By proactively obtaining all required licensing instead of taking a reactive approach, crime scene cleanup entrepreneurs prove legitimacy and operational safety from day one. Taking these vital steps shows clients, contractors, and government regulators that you are a qualified, compliant industry leader.
8. Get Business Insurance
Given the hazardous materials involved, adequate insurance is crucial for a crime scene cleanup business to mitigate liability risks. Policies protect against third-party claims and losses that could otherwise devastate your business.
Liability insurance coverage starting at $1 million is compulsory to bid on most police and city trauma scene cleanup contracts. Insurance agents specialized in crime scene work can advise on adequate coverage.
Without proper coverage, just one incident could lead to financial ruin:
An employee gets injured on a job and sues your company for substantial damages beyond worker's comp.
A faulty decontamination causes toxic exposure to a client's home, prompting a lawsuit.
Your uninsured disaster trailer containing $30,000 of equipment is stolen off a job site.
General liability insurance covering property damage, bodily injury lawsuits, and related legal expenses is essential. Also, consider contamination and professional liability policies.
Work with an insurance broker experienced in the trauma cleanup industry to secure adequate coverage limits. Expect to budget approximately $10,000 annually for a full protection package.
Follow this checklist to get insured:
Determine your unique risks and ideal coverage types/limits.
Research carriers catering to crime scene cleaning services like PHLY.
Invite quotes from multiple providers. Compare pricing and policy details.
Select a provider offering optimal coverage and premiums for your business.
Pay your policy premium to activate coverage.
Obtain insurance certificates as proof of coverage.
Having ample insurance gives crime scene cleanup owners peace of mind that their business and personal assets are shielded from the inherent hazards of biohazard remediation work.
9. Create an Office Space
Office space can provide credibility, efficiency, and organization for a crime scene cleanup business as you scale. Having a professional base of operations for administrative tasks, equipment storage, and meetings can optimize operations. Here are some office space suggestions:
Home Office
A home office allows bootstrapping entrepreneurs to save on expenses initially. Expect costs of $100 to $500 for basic furnishings and supplies. However, working from home can hinder productivity and professionalism long-term.
Coworking Office
Coworking spaces like WeWork offer affordable shared office rentals starting at around $300 per month. They provide amenities like meeting rooms, coffee lounges, and networking events without overhead costs. However, the communal setting may not suit privacy needs.
Retail Space
Short-term retail spaces like Regus allow establishing a local presence quickly if needing to meet with clients. Small private offices rent for approximately $600 per month with flexibility. Yet, minimal storage and virtual receptionist services mean key tasks remain offsite.
Commercial Office
For larger teams and equipment fleet needs, consider a commercial office space rental averaging $1,000 to $5,000 monthly. Though costlier, the space fully customizes to your operational requirements with ample storage, private meeting areas, back-office capacity, and the potential for a reception area.
For example, a 2,000-square-foot commercial rental could house:
Front reception
Waiting area
Private executive offices
Conference room for family case discussions
Cubicles for admin staff
Employee break room
Secure equipment room
Adequate parking area for company vehicles
Such capabilities optimize efficiency and project professionalism when meeting with law enforcement, families, and other contractors.
Consider starting off the home or in a coworking space to save costs when launching. Once established with consistent jobs and revenue, look to move into dedicated commercial office space tailored to supporting seamless crime scene cleanup operations as you scale.
10. Source Your Equipment
Properly outfitting your biohazard remediation trucks and stocking up on supplies is imperative for handling trauma scene jobs. As a new entrepreneur, you have four main options for acquiring necessary equipment and materials: buying new, buying used, renting, or leasing.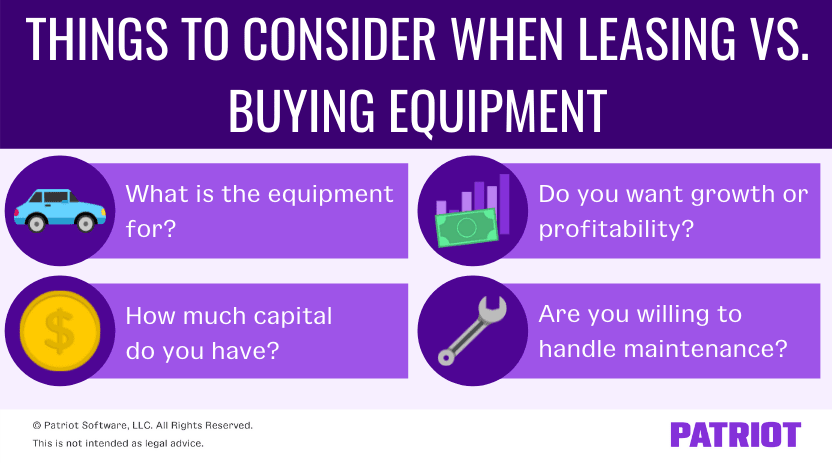 Buying New
When buying new, specialty retailers like Wesclean and Ultima sell industry-specific gear like hazmat suits, respirators, trauma scene tools, foggers, and commercial-grade disinfectants. Expect higher costs for the latest models and technology.
Buying Used
To save, source used equipment through auction sites like BidSpotter which frequently list decommissioned police and government vehicles perfect for retrofitting. Also check Craigslist and Facebook Marketplace for local sellers advertising items like gently used foggers, protective suits, and sanitization steamers often at 50% discounts.
Renting
Renting equipment through companies like BigRentz provides flexibility when needing pricier gear for larger trauma scene jobs. Expect rates around $50 to $500 daily for extractors, thermal foggers, and commercial drying systems. Use rentals to test equipment before purchasing.
Leasing
Leasing essentials like company vehicles spreads costs over time while bundling maintenance services. Expect around $500 to $1,500 monthly for a leased van through programs from Enterprise or Penske. Lock in fixed rates to simplify budgeting as you scale.
Aim to purchase your core equipment like basic PPE suits, respirators, cleanup tools, and disinfectants to avoid markup and shortages. Consider used marketplaces, rentals, and leasing on pricier specialty items to conserve capital when equipping your crime scene cleanup operation.
11. Establish Your Brand Assets
Creating professional brand assets helps new crime scene cleanup companies craft an image of legitimacy and competence. Investing in brand identity makes your business more memorable, trustworthy, and visible within the biohazard remediation industry. Some ways to brand your crime scene cleanup company include:
Business Phone Line
Start by purchasing a dedicated business phone line through providers like RingCentral. Choose a local area code and professional greeting to project stability. Expect costs to start around $30 monthly. Cloud-based services provide flexibility to scale nationwide under one number as you grow. Google Voice is another affordable option.
Get a Logo
Design a sleek logo and visual brand identity with services like Looka. Looka is an AI-based logo creator. It uses your personal preferences to build the perfect logo.
Aim for an icon, monogram, or abstract design that conveys safety, protection, and restoration. Keep colors muted and avoid imagery that seems insensitive. Having a professional logo prominently displayed builds credibility.
Business Cards
Print quality business cards through Vistaprint with your logo and key contact info. Cards lend legitimacy when meeting local law enforcement agencies, coroners, and hazmat authorities on job sites. Expect 500 basic cards for around $50.
Likewise, signage and vehicle wraps featuring your brand identity look polished and establish your business as an expert in the community. Cleanly branded equipment instills confidence in clients.
Domain Name
Purchase a short, memorable domain name Namecheap like BioHazardPros (dot) com. Expect a .com to cost $8 to $12 annually. Use your name across websites, emails, and marketing materials.
Then build a professional website through DIY sites like Wix or hire a freelancer on Fiverr starting around $500. Showcase your services, training, and certifications to position your company as an authority.
Making these upfront brand investments helps new crime scene cleanup businesses stand out as polished, legitimate experts adept at safely handling biohazard situations so families can begin grieving and healing.
12. Join Associations and Groups
Joining relevant organizations and online communities provides invaluable connections and insights for new crime scene cleanup entrepreneurs. Surrounding yourself with industry peers helps you learn best practices and gain referrals as you establish your business.
Local Organizations
Seek out local associations and regional biohazard remediation alliances that provide training resources and networking events. Expect dues of around $50 to $500 annually.
Attend local trade shows and conferences to connect with suppliers, regulators, and other cleanup companies. These events often host seminars on safety protocols, how to make a crime scene clean, and navigating trauma scene work.
Meetups
Use sites like Meetup to find regular local meetups related to entrepreneurship, disaster response, and environmental services. Forging connections with similar businesses, first responders, and officials raises your visibility and surfaces referral opportunities.
Facebook Groups
Look to Facebook groups like Crime and Trauma Scene Cleaners to chat with others in your field. Read discussions to gain advice and post questions to tap into the collective wisdom of seasoned pros across the country.
Surrounding yourself with other reputable crime scene business experts breeds success through shared insights, referrals, and credibility. Make use of both local networks and national online communities to help launch your biohazard remediation business.
13. How to Market a Crime Scene Cleanup Business
Implementing an effective marketing strategy is imperative for crime scene cleanup services. While referrals from existing satisfied customers and partners may sustain early operations, you'll need to actively build awareness and promote your services to spur long-term growth.
Some ways to market your crime scene cleaning business include:
Digital Marketing
Digital marketing enables targeted, cost-efficient promotion to ideal prospects. Useful tactics include:
Google Ads campaigns geo-targeting local searchers of relevant keywords like "crime scene cleaner" and "trauma cleanup"
Facebook ads focused on families who've recently lost a loved one or experienced a distressing event
Starting a YouTube channel with vlogs documenting your trauma remediation process and empathy for families
Blogging about your biohazard expertise and tips for homeowners to handle small-scale cleanup
Creating social media profiles highlighting your services and training certifications.
Traditional Marketing
Traditional approaches like print, radio, and out-of-home advertising can also expand visibility, albeit typically at a higher cost. Useful options include:
Mailers with discount offers sent to nearby funeral homes, law enforcement agencies, and hospitals
Takeover ads in local newspapers and magazines related to real estate or elderly care
Radio spot ads on stations popular with your target demographics
Billboards or transit ads placed along high-traffic routes
Sponsoring local events, conferences, and causes aligned with your brand mission
The most effective strategy combines digital promotion for scalable targeting and messaging with selected traditional tactics to blanket your geographic service region. Focus all marketing on communicating your ability to compassionately restore order after traumatic events.
14. Focus on the Customer
Providing compassionate, timely service is imperative for crime scene cleanup companies to gain trust and loyalty. Families coping with the sudden loss of a loved one need reliability and sensitivity during incredibly distressing times. Focusing on your customers shows them you care. Some ways to do this include:
Exclusive discounts: Offer discounts for customers who provide testimonials and referrals that convert to new jobs. This direct endorsement from the families you've aided builds trust and goodwill with potential clients.
Quick responses: By responding promptly to inquiries, speaking with empathy, and diligently restoring affected properties, you establish a reputation for professionalism and care. This breeds referrals as grieving families recommend your services to coroner contacts and local support groups.
Follow-up contact: Send follow-up evaluation forms after jobs to identify areas for improvement. Show customers you genuinely want feedback to optimize processes and their experience.
Thank you notes: Consider handwritten thank you notes to families a month later providing reassurance as they transition through the grief process. This personal touch builds lasting advocates.
Online engagement: Monitor online reviews closely, addressing any criticisms immediately while thanking patrons for praise. Demonstrate you are dedicated to addressing concerns and providing 5-star service with every crime scene project, no matter how small.
In an industry dealing with sensitive situations and hazardous materials, standing out through compassion and meticulousness is vital. Treating each family with respect while restoring spaces quickly helps traumatized customers heal and creates brand devotees who enthusiastically refer you within the local community.