The global crystal business market is estimated to rise at a compound annual growth rate (CAGR) of 5.28% from 2018 to 2026. Owning your own crystal business allows you to tap into this growing market by sourcing, selling, and sharing your knowledge of these precious stones.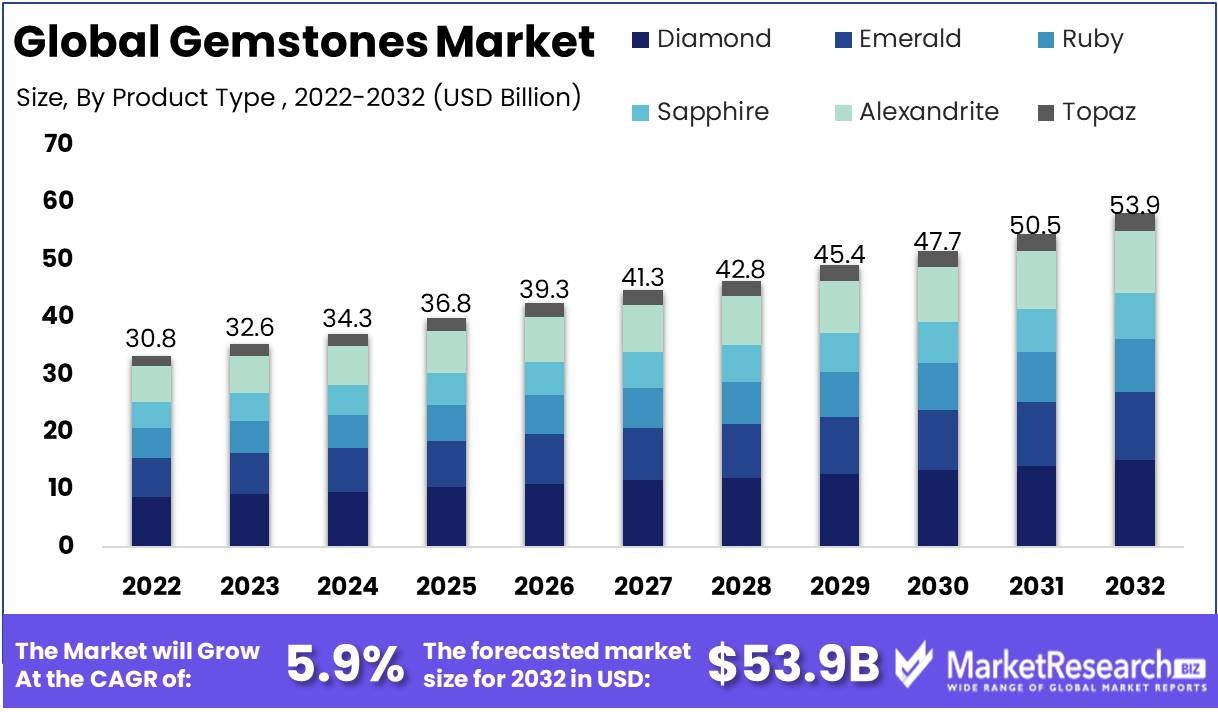 This article will walk aspiring crystal entrepreneurs through how to start a crystal business. We'll cover topics like sourcing ethically, building an online store, and connecting with your community. With some passion and the right guidance, your crystal business can help customers find meaning, beauty, and calm in these luminous gifts of the earth.
1. Conduct Crystal Market Research
Market research is essential for learning how to start a crystal business. It offers valuable insight into how to sell crystals online, where to source materials, local competitors, and more. Primary research you compile yourself, and secondary research collected by third-party resources are both important.
Some details you might learn through market research include:
Popular crystal products: The most coveted crystal worldwide is quartz, which accounts for 20% of the global gemstone market. Other top-selling crystals are amethyst, citrine, tourmaline, and agate.
The ethical impact: Sourcing ethically mined crystals is essential for meeting consumer demand.
How to get involved: Partnerships with reputable and transparent mining organizations can ensure conflict-free, eco-friendly supply chains.
Cost: While the upfront investment for a basic online crystal shop may be under $5,000, expect first-year expenses around $25,000 for licensing, inventory, marketing, web hosting, and other costs.
Profit margins vary based on stone type and cut, ranging from 100% on raw crystals to 30% on refined, jewelry-grade stones. Strong industry growth trends point to excellent profit potential for new crystal businesses catering to key demographics.
2. Analyze the Competition
Thorough competitive analysis is vital for any new crystal business. Brick-and-mortar competitors can be identified through local business directories and driving around potential store locations. Document details like product assortment, pricing, store layout, and branding for each. This provides tangible data to inform your retail strategy.
When assessing online competitors, tools like SEMrush, Ahrefs, and SpyFu provide insights into competitors' SEO and paid advertising strategies. Analyze competitors' website traffic, top-performing keywords, backlink profiles, and traffic sources. Use SimilarWeb to estimate their website visitors and e-commerce conversion rates. On social media, assess competitors' follower counts, engagement levels, and post frequency.
Compile a spreadsheet comparing competitors across all these factors. Identify their strengths and weaknesses to determine potential opportunities to differentiate. Focus on underserved product niches, gaps in educational content, or unique brand positioning.
Ongoing analysis lets you track competitor strategies over time. Set Google Alerts for competitor brand names to monitor news coverage, new product launches, and other developments that may impact your business. Regularly check competitors' website traffic and search ranking trends using online analytics tools. Adjust your strategies to stay competitive in this evolving marketplace.
3. Costs to Start a Crystal Business
Starting a business in the crystal industry requires an investment. Both startup and ongoing costs are required for a successful business. Whether your crystal sells online or in a shop, a thorough budget is useful.
Start-up Costs
When launching a crystal business, plan for between $5,000 to $10,000 in start-up costs, including:
Registering your business will cost $50-$150 depending on your state and business structure.
Any required licenses or permits add $50-$500.
A basic website built on Shopify or Wix costs around $20-$50 per month.
Plan $1,000 for initial inventory purchases, focused on your core best-selling crystals.
For a physical retail space, the first month's rent of $1,000-$5,000 is needed for the security deposit.
Basic store furnishings like display cases, shelves, registers, and decor cost approximately $3,000.
Initial shop fittings like signage and branding can be done for $1,000-$2,000.
If hiring staff, budget $2,500 per employee for the first-month payroll until revenue kicks in.
Background checks cost $25 per candidate. The employer tax ID number filing fee is $100.
Optional start-up costs like legal fees ($500), accounting software ($100 per month), and insurance ($1,000 annually) should be factored in as well.
Ongoing Costs
Ongoing monthly costs are any expenses that occur throughout the life of your business, including:
Rent ($1,000-$5,000)
Payroll for any employees ($2,000 per employee)
Utilities ($200-$500)
Phone and internet ($150)
Subscription services like Square or Shopify ($50)
Advertising ($500 initial budget)
Accounting fees ($150 per month minimum)
Insurance ($100 per month)
Shipping and packaging expenses are around $500 monthly, including boxes, tape, filler, and labels.
Credit card processing fees average 2.9% of revenue plus $0.30 per transaction.
Annual costs include license and permit renewals ($100)
Legal fees ($500)
Updated branding and marketing assets ($1,000)
Customer retention programs like newsletters ($500)
New equipment as needed ($1,000)
Employee training ($500)
Website maintenance fees ($500).
For most small crystal businesses with 1 to 2 staff, expect total monthly ongoing costs of around $5,000 to $15,000 not including inventory purchases. Annual costs can reach $10,000 including seasonal expansions in inventory and marketing. Careful financial planning allows for the smooth launching and operation of a profitable crystal business.
4. Form a Legal Business Entity
When starting a crystal business, choosing the right legal structure is key. The four main options each have pros and cons to weigh.
Sole Proprietorship
A sole proprietorship is the simplest structure. You can register your business name and required licenses as an individual owner, without forming a separate legal entity. This offers flexibility and ease of setup, with minimal compliance requirements. However, you're personally liable for all business debts and obligations. Any legal action can impact your assets.
Partnership
Forming a general partnership shares responsibilities and expenses with one or more partners. But like a sole proprietorship, partners remain personally liable for the full business. Disagreements between partners can also jeopardize the business.
Limited Liability Company (LLC)
An LLC (limited liability company) provides personal liability protection like a corporation, with simpler tax and compliance requirements. Profits pass through to members' returns, avoiding double taxation.
Ownership shares called units, rather than stock shares, allow for a flexible membership structure as the company grows. This makes an LLC ideal for small businesses like crystal shops hoping to expand. Startup costs range from $500 to $2,000.
Corporation
A traditional C corporation means registering your crystal business as a separate legal entity. This protects your assets from business liabilities. Corporations can sell stock and have unlimited fundraising potential.
Corporate income is taxed at the business level and personal level for shareholders. Significant recordkeeping, paperwork, and compliance requirements also apply. Incorporation costs from $100 to $800 plus filing fees.
5. Register Your Business For Taxes
An Employer Identification Number (EIN) is critical for registering your crystal business and opening business bank accounts. The EIN uniquely identifies your business for tax and reporting purposes.
While sole proprietors can use their SSN, all other business structures including LLCs must obtain an EIN. Partnerships and corporations also require EINs. An EIN is free and easy to obtain directly from the IRS website.
To apply, go to the IRS website. Click the "Apply Online Now" button and follow the steps:
Select your business structure.
Enter your personal information as the applicant.
When asked, state that you are applying for an EIN for banking or tax purposes.
Select your business activity descriptions. For a crystal business, choose "Retail Trade" and "Other" adding a crystal shop.
Add your business name and address.
Submit your information and print your confirmation with a new EIN.
In addition to your federal EIN, contact your state revenue or taxation department to obtain any required sales tax permits. This allows you to collect and remit state sales taxes. Permit costs vary by state but many are free. Proper EIN and sales tax permit registration keep your crystal business legally compliant as you begin operations.
6. Setup Your Accounting
Proper accounting is crucial for Crystal's business success and IRS compliance. Proper accounting keeps your business organized and on budget. Some ways to include accounting in your company include:
Accounting Software
Investing in tools like QuickBooks accounting software helps automate bookkeeping. QuickBooks seamlessly syncs with bank accounts to track income, expenses, and account balances, and generate financial reports.
This software creates an organized system to manage invoices, billing, payroll, taxes, and inventory. Plans start at $25/month for QuickBooks Online Simple Start.
Hire an Accountant
Hiring an accountant provides expert guidance on setting up your financial workflows. They can customize QuickBooks based on your specific business needs and chart of accounts. Ongoing services like bookkeeping, payroll, quarterly sales tax filings, and sales reports typically cost $150 to $300 monthly.
Come tax season, your accountant can prepare and file business returns starting at $500. If audited, an accountant can manage documentation and negotiations with the IRS.
Open a Business Bank Account and Credit Card
Keeping crystal business finances separate from personal avoids muddling business deductions. Open a dedicated business checking account to keep all transactions organized. A business credit card also builds your commercial credit profile and keeps expenses traceable.
7. Obtain Licenses and Permits
Proper licensing is crucial for legally operating your crystal business. Required permits and approvals vary based on your state and local municipality. Check the U.S. Small Business Administration for federal requirements. The SBA also offers a local search tool for state requirements.
A general business license or registration is needed to formally operate within your state's jurisdiction. Fees range from $50 to $100 annually. This license verifies your business meets standards and allows state tax collection.
For a physical retail space selling crystals, a zoning permit or special use permit confirms your intended usage complies with local zoning laws. Permit fees cost around $200. Building permits for any property renovations run $200 to $500. Signage also requires a permit of $50 to $150 before displaying outdoor business signage.
If your product assortment includes candles, soaps, incense, or other crafted goods, check cottage industry laws. In some states, approved home-based artisans can produce certain goods without a commercial kitchen. Licensing helps limit the liability risks of homemade goods.
Some states require reseller permits for businesses buying wholesale inventory for resale. These permit bulk tax-exempt purchasing. Fees range from $20 to $100 annually.
For e-commerce operations, sales tax licenses allow collecting tax across any state where you have an economic business presence. Registration costs $20 per state. Sales tax automation software can simplify multi-state compliance.
8. Get Business Insurance
Business insurance protects your crystal company from unexpected risks that could lead to lawsuits or even bankruptcy. The right policies safeguard against losses that could destroy your livelihood.
Imagine a fire destroys your shop and inventory. Or a customer slips and falls, sustaining serious injuries. Or an employee experiences harassment and sues for discrimination. Without insurance, you alone bear the costs of damages, legal fees, and settlements, which could easily exceed $50,000. The right insurance transfers these risks.
Common small business policies include:
General liability – Covers bodily injury, property damage, and personal injury claims.
Property insurance – Protects company property against theft, natural disasters, vandalism, and other loss events.
Business interruption – Provides income replacement if you can't operate due to covered events.
Workers' comp – Required in most states to cover medical and lost wage costs of on-the-job employee injuries.
Employment practices liability – Defends against wrongful termination, harassment, and other employee claims.
Quotes are free and take just minutes online. Select desired coverage types and amounts based on your risks and budget. Obtaining adequate insurance gives peace of mind that your business is protected.
9. Create an Office Space
An office provides a professional workspace for essential crystal business tasks like bookkeeping, marketing, and customer service.
Home Office
A home office allows startup entrepreneurs to minimize costs. Convert a spare room for around $1,000 in basic furnishings and equipment. Home offices offer flexibility, no commute, and write-offs for mortgage interest, utilities, and other ratable expenses. However, home environments pose distractions, and separations of work and personal life can be difficult.
Coworking Office
Coworking spaces like WeWork provide office spaces with modern amenities. These create a collaborative community while still allowing the freedom of your own business. Open layouts foster networking and conveniently include utilities, wifi, printing, conference rooms, and front desk services.
Retail Office
For retailers, office space within your store creates customer confidence and convenience. Plan $3,000 to $5,000 for the build-out of an office within a store, ensuring it meets commercial building codes. An in-store office also allows centralized oversight of operations.
Commercial Office
Traditional commercial office spaces offer prestige and room for growth. Class B spaces average $200 to $400 per month per employee, including costs like wifi, utilities, parking, and conference rooms. These spaces provide professional credibility with clients and a dedicated room to scale staff and operations.
10. Source Your Equipment
A crystal business requires showcases, fixtures, lighting, tools, and most importantly, inventory. When acquiring these items, aim for durability and visual appeal to showcase your crystals.
Buy New
Purchasing new ensures pristine condition. Sites like uline.com, globalindustrial.com, and webstaurantstore.com offer display cases, acrylic risers, jewelry displays, LED lighting, and gift packaging.
Expect to invest $3,000 to $5,000 outfitting a small store. For bulk crystal purchases, dealers like AfricaGems and GemSelect provide an array of stones wholesale.
Buy Used
Buying secondhand saves substantially on startup costs. Shop antique stores, auction sites, and used restaurant supply vendors for unique vintage display cabinets and shelving. Facebook Marketplace and Craigslist commonly list retailer fixtures and furniture for 50% to 75% off retail pricing.
Rent
Rent equipment through party rental companies or national chains like CORT Events. Short-term rental allows testing layouts and acquiring key pieces like registers temporarily.
Lease
Leasing equipment through companies like Complete Office provides long-term access to furnishings, displays, technology, and more with lower upfront costs. Payment plans add 10% to 30% typically.
11. Establish Your Brand Assets
Crafting a strong brand identity helps crystal businesses stand out in a crowded market. Investing in core assets conveys professionalism and recognition.
Get a Business Phone Number
Acquiring a unique business phone number lends credibility, even for online sellers. Services like RingCentral offer toll-free and local numbers with call routing, voicemail, and text starting at $30/month. Dedicated numbers route calls professionally to any device.
Design a Logo
A logo crystallizes your brand image. Given crystals' mystical associations, a nature-inspired logo can reflect those sensibilities. Elements like mandalas, glyphs, or plants with soft colors and flowing lines suit many crystal brands. Looka's logo maker easily creates custom designs starting at $20.
Print Business Cards
Business cards display essential info when networking and serving customers. At events or fairs, having cards readily available helps drive inquiries. They also thank customers after purchases. Vistaprint offers affordable, high-quality card printing.
Like cards, signage conveys an elevated brand identity. Backlit lightboxes above store entrances establish instant visibility. Bold vinyl graphics on windows and building faces increase awareness.
Get a Domain Name
Securing a .com domain that matches your business name improves discoverability and amplifies branding. Aim for short, simple domains; single-word names or two complementary words work best like CrystalGrove or GroveOfCrystals. Namecheap domains start around $9 annually.
Design a Website
Building a visually engaging website showcases products 24/7. For under $20 monthly, Wix's website builder offers 500+ templates, drag-and-drop tools, and built-in e-commerce. Or hire a web designer on Fiverr with custom site development starting around $500.
12. Join Associations and Groups
Joining relevant associations, events, and online groups helps crystal business owners continuously expand their knowledge and connections.
Local Associations
Local associations like regional gem and mineral clubs offer entry to an established professional community. For instance, the California Federation of Mineralogical Societies unites over 100 regional member clubs to share expertise on crystals and jewelry making. Attending association meetings, conferences, and trade shows creates networking opportunities.
Local Meetups
Meetup lists groups for crystal enthusiasts and sellers nationwide. The Crystal Healing Meetup has chapters across the country hosting new age fairs, studio tours, and crystal workshops. These encourage peer learning and customer outreach.
Facebook Groups
Facebook also fosters valuable connections through niche interest groups. Crystal Community – Small Business Owners Loop group has many members sharing insights on crystals, mindfulness, and holistic living. Crystal Market: Kindness Counts USA & Canada connects like-minded shop owners for advice and inspiration. Harness social platforms to gain knowledge and promote your products.
13. How to Market a Crystal Business
Strategic marketing is essential for crystal businesses to attract new customers and drive sales. A multifaceted approach utilizes both digital and traditional techniques.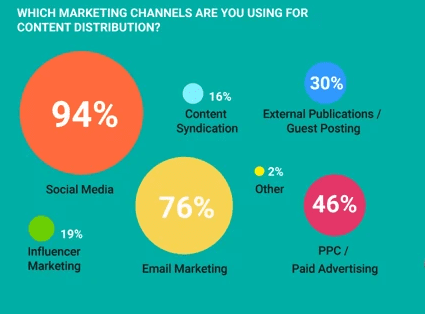 Referral Rewards
Referrals from satisfied customers provide powerful word-of-mouth promotion. Offer incentives like 10% off their next purchase for any friend they refer. Send thank you cards to share on social media. Delivering an amazing customer experience earns organic endorsements.
Digital Marketing
For digital marketing:
Run Google Ads with keywords like "buy healing crystals" and "crystal jewelry shop" to appear in searches. Start with a $100/month budget to test effectiveness.
Facebook and Instagram ads showcase products through beautiful visuals and precise targeting. Focus ad sets on relevant interests like holistic living, meditation, or new age philosophy.
Post educational YouTube videos like "How to Cleanse Crystals" to establish expertise. Embed your site link to drive views.
Send email newsletters with new arrivals, specials, and crystal healing content to engage subscribers. Offer 10% off the first purchase for signup.
Blog regularly about crystal meanings, metaphysical properties, and lifestyle applications to boost SEO and traffic.
Traditional Marketing
For traditional approaches:
Print flyers to distribute at new age shops, yoga studios, farmers markets, and other local venues.
Create direct mail postcards showcasing signature stones and promotions to mail to purchased customer lists in your area. Expect a 1% to 3% response rate.
Sponsor community events like sound baths or astrology meetups related to your niche.
Run radio spots on stations focused on spirituality, mindfulness, or women 35-65. Negotiate discounted nonprofit rates.
Mix digital and traditional marketing to build multi-channel visibility and attract ideal new customers.
14. Focus on the Customer
Providing exceptional customer service is pivotal for crystal businesses to drive repeat sales and referrals. Given the personal nature of crystals, customers value knowledgeable, caring service. Some ways to show online crystal business customers you care include:
Take time to guide each customer, explaining the properties of different stones and how they can be used for healing or meditation.
Offer thoughtful suggestions based on their needs, like relieving anxiety or inviting love.
Follow up after purchases to see if they are noticing crystal benefits.
Ask for reviews on Google to share positive experiences.
When issues arise, respond promptly and compassionately.
Offer replacements or refunds for any defective products.
Superior service earns five-star reviews and word-of-mouth buzz. One delighted customer may tell friends, bringing in more ideal patrons. Online testimonials lend you credibility.