The financial coaching business market is growing in leaps and bounds. The industry value reached $207.1 billion in 2023 and is projected to grow at a compound annual growth rate (CAGR) of 3% from 2023 to 2027. This means the market could reach $239.5 billion by 2027.
Financial coaches help clients assess their current financial situation, set financial objectives, and develop plans to meet them. For entrepreneurs interested in starting a financial coaching practice, the market opportunity is substantial.
Though formal training and certification are recommended, the relatively low barriers to entry make financial coaching an attractive business for aspiring entrepreneurs. By positioning themselves as trusted advisors, financial coaches can build lucrative and meaningful careers helping others achieve financial security. This guide will explain how to start a financial coaching business of your own.
1. Conduct Financial Coaching Market Research
Market research is important to anyone trying to become a successful financial coach. It offers insight into your target market, trends in financial coaching services, costs to open your own business in the industry, and top marketing methods to draw in potential clients.
Several trends are driving demand for financial coaching services:
As financial products become more complex, individuals increasingly seek professional guidance on critical money decisions like budgeting, debt repayment, investments, and retirement planning.
The coaching approach also appeals to those looking for a more personalized experience than traditional advisory models provide.
Younger generations are a major target market.
Millennials carrying significant debt and Generation Z new to financial independence need coaching on foundational money management skills.
The low barriers to entry make financial coaching attractive for aspiring entrepreneurs.
No specific degree is required and many coaches are self-taught or acquire skills through courses or mentorships before launching their practice.
Ongoing training is critical to stay current on financial trends and products.
Coaches can offer services through various models including one-on-one sessions, digital platforms, workshops, or partnerships with companies as an employee benefit. Strong listening skills, empathy, and the ability to motivate clients are essential.
2. Analyze the Competition
Understanding the competitive landscape is key for any new business, including financial coaching. When assessing competition, it's important to look at both local competitors with a physical presence as well as those operating digitally.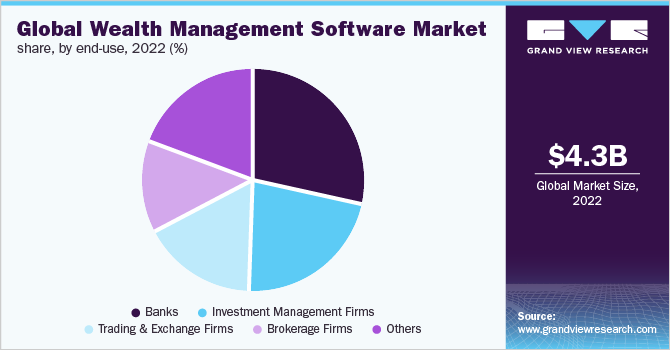 Some ways to discover your local competitors in the personal finance industry include:
For place-based businesses, tools like Data Axle provide lists of local companies within a certain geography and industry.
Drive the area to observe storefronts, signage, and marketing.
Search online directories and aggregators like Yelp to find reviews and see who tops rankings.
Examine competitors' services, pricing, certifications, and niches since differentiation is important.
Analyzing the digital competition is equally crucial.
Search online for key terms prospective clients may use to find financial coaches in your region.
Review the top search results to identify established players as well as grow opportunities where demand exceeds supply.
Use Alexa.com to gauge competitors' web traffic and SimilarWeb to understand their client acquisition channels.
Check their social media follower count and engagement. Sign up for their email list to evaluate lead nurturing tactics.
Ongoing competitive analysis of those involved in financial literacy is important to continually refine positioning. While competition validates market demand, focusing on your unique value proposition and ideal client avatar enables new financial coaching businesses to thrive.
3. Costs to Start a Financial Coaching Business
Starting a successful financial coaching business does not require extensive upfront investment like other types of businesses, but there are still several to consider.
Start-up Costs
Administrative fees for forming a legal business entity like an LLC cost around $500-700 on average.
Insurance costs vary, but $1-2 million in professional liability coverage may run $600-$1,000 annually.
You'll also need a business license or tax ID number which averages $50-$100 per year.
Website design/development can be done for $300-$5,000 depending on complexity.
Expect to budget $250-$500 annually for web hosting fees and a domain name.
A CRM like HoneyBook or 17Hats costs $15-$50+ per month for client management.
Equipment needs are relatively minimal – a laptop ($200-$800), phone, shared workspace membership ($150-$500/month), or home office furnishings (budget $1,000-$5,000 to outfit a spare room).
An accounting program like QuickBooks ($25-$75/month) helps manage finances and invoice clients. Marketing tools like MailChimp and Canva have free tiers usable for early-stage businesses. In total, plan around $5,000-$15,000 in initial start-up costs.
Ongoing Costs
Shared workspace membership: $150-$500
Website hosting/domain registration: $20-$50
CRM software: $15-$50
Accounting software: $25-$75
Insurance: $50-$100
Business license: $5-$10
Marketing tools: $15-$100
Office supplies/equipment: $50-$200
Total estimated monthly recurring costs for a bootstrapped financial coaching business range from $300-$1,000 per month.
Keeping expenses lean early on allows coaches to reinvest revenue into growth. With reasonable start-up costs and consistent client numbers, financial coaching can become a highly profitable endeavor.
4. Form a Legal Business Entity
When starting your own financial coaching business, choosing the right legal structure is an important decision. The four main options each have pros and cons to weigh.
Sole Proprietorship
A sole proprietorship is the simplest and most common for solopreneurs. There is little paperwork – you can just start operating under your name. Income and losses flow through to your tax return. However, you have unlimited personal liability for debts and lawsuits.
Partnership
Forming a general partnership shares responsibility and costs with a business partner. A partnership agreement outlines each partner's rights and responsibilities. However, each partner is also personally liable for the actions of the other, a risky proposition.
Limited Liability Company (LLC)
For these reasons, an LLC (limited liability company) is usually the best choice for financial coaches. It protects your assets from liability and has fewer recordkeeping requirements than a corporation. You get liability protection while still benefitting from pass-through taxation like a sole proprietorship. Starting an LLC costs about $500 on average.
Corporation
A corporation secures your assets and can raise investment capital by selling stock. However, incorporated businesses face double taxation on profits and more complex recordkeeping. For a small financial coaching firm, forming a corporation likely doesn't provide enough advantage to justify the added complexity.
5. Register Your Business For Taxes
Once you have established a legal business structure like an LLC, the next step is obtaining federal and state identifiers for tax and employment purposes.
An Employer Identification Number (EIN) serves as a business's social security number for tax reporting. Financial coaches need an EIN even if they don't plan to hire employees right away. You'll use your EIN on annual tax returns and applications for business bank accounts and licenses.
Applying for an EIN is free and can be done online via the IRS website. The online application takes just 10-15 minutes to complete. You'll need to provide basic information about your business structure and ownership. In the end, you'll receive your EIN immediately to use for business needs.
Along with an EIN, financial coaches operating in certain states need to register for sales tax collection. Even service-based coaching businesses may need to collect sales tax on their fees in some jurisdictions. Use your state's Department of Revenue website to find requirements and register for a tax ID number.
For example, here are instructions for registering for a sales tax ID in Texas. The sales tax permit application is simple and can be completed online in about 15 minutes. The ID number is free but collecting and remitting sales tax does incur monthly reporting obligations.
Obtaining your federal EIN and any required state sales tax IDs are simple, quick processes necessary for financial coaching businesses to operate legally. Taking care of these registrations early enables you to open business bank accounts, apply for licenses, and collect fees from clients in compliance with tax laws.
6. Setup Your Accounting
Proper accounting practices are crucial for financial coaching businesses right from the start. Implementing a good system makes tax compliance easier and avoids headaches down the road.
Accounting Software
Begin by choosing small business accounting software like QuickBooks to automate tracking income, expenses, accounts receivable/payable, and inventory if applicable. Connecting to business bank accounts and credit cards allows transactions to download directly into the correct categories, saving tons of time.
Hire an Accountant
While the software does the heavy lifting, partnering with an accountant is wise for financial coaching businesses. A bookkeeper can handle data entry and reconciliation while an accountant advises on recording transactions properly. Come tax season, an accountant prepares and files your returns accurately. Expect to invest $200-$500 monthly for bookkeeping services and $500-$2,000+ to have taxes prepared.
Open a Business Bank Account
Separating business and personal finances is also a top priority. Maintain a dedicated business checking account and business credit card solely for company transactions. Never combine company funds with personal money. Credit cards like Capital One Spark for Business make separation easy. Limits are based on your business revenue and credit profile.
7. Obtain Licenses and Permits
Launching a compliant financial coaching business requires obtaining certain licenses and permits depending on your location and business activities. Find federal license requirements through the U.S. Small Business Administration. The SBA also provides a local search tool.
One of the first steps is researching whether your city or county requires a general business license to operate. For example, Denver's business licensing page provides details on obtaining a city business license for around $30 per year. Failing to register can lead to fines.
If planning to work with clients face-to-face, leasing commercial office space typically involves verifying your business license and commercial liability insurance coverage. Your landlord can explain the requirements for the space.
Coaches who handle client investment accounts need proper securities licensing. Series 65 or Series 66 licenses demonstrate competency in securities regulations and compliance. Some states like California also require investment adviser representatives to register with governing bodies like the California Department of Financial Protection and Innovation.
Additionally, multi-state coaching businesses must look into license reciprocity. Some states allow licensure from other jurisdictions while others require obtaining an additional local license to practice.
Coaches should also explore options like professional liability insurance and bonding even if not explicitly required. Being properly insured protects your business assets in case of a lawsuit. Errors and omissions (E&O) insurance is ideal for financial coaches.
8. Get Business Insurance
Carrying proper insurance is crucial to protect a financial coaching business from unexpected losses. Without coverage, just one incident could destroy everything you've built.
For example, imagine a pipe bursts in your office flooding equipment and destroying client records. Or a client slips and falls on a wet floor, threatening to sue. Even simple employee theft could sink an uninsured small business.
The right insurance policies mitigate these risks. General liability insurance covers injury lawsuits and property damage. Professional liability protects against claims of errors and omissions in advisory services. Business property insurance replaces stolen or damaged assets.
Before consulting clients, obtain appropriate insurance tailored to your coaching practice. Expect to budget $1,000-$5,000+ depending on your needs. Use a broker like CoverWallet that serves professional service firms. Provide details on your business model and location. They will assess risks and recommend suitable coverage and limits.
Once bound, you can relax knowing your hard work is protected if the unexpected strikes. Renew policies on time to avoid any lapses. Review limits as your client base and revenue grows. With prudent insurance choices, financial coaches gain peace of mind that their business is shielded from catastrophic loss.
9. Create an Office Space
While primarily a remote service, having some type of office space can benefit a financial coaching business in certain situations. The right office setup depends on your budget and needs.
Home Office
A home office is the most affordable option starting. Convert a spare room for under $1,000. It provides privacy for sensitive client calls and meetings. However, home offices lack the professionalism of commercial spaces when needed.
Coworking Office
For community and amenities, coworking spaces like WeWork offer open desk rentals starting around $150-$300 monthly. They provide flexibility to scale up or down as needed. While more costly than a home office, the network and resources can boost productivity.
Retail Office
For established coaches wanting a branded presence, retail office spaces offer storefront visibility. Rates average $15-$50 per square foot in areas with less retail demand. Signage and walk-in traffic lend credibility. However, long leases and build-out costs require a major commitment.
Commercial Office
Class B/C commercial office buildings better suit growing firms needing private suites and conference rooms. Expect to pay $10-$30 per square foot for simpler suburban spaces. While pricier, they enable teams and client meetings to scale.
10. Source Your Equipment
Financial coaches need minimal equipment to launch their business, which opens up multiple sourcing options at various price points.
Buy New
For new equipment, online retailers like Amazon and BestBuy offer one-stop shopping for laptops, phones, printers, and office furniture. While convenient, buying new tends to be the priciest option. Expect to invest around $1,000-$2,000 in outfitting a home office with new gear.
Buy Used
Buying quality used equipment can significantly reduce costs. Check Craigslist and Facebook Marketplace for local deals on furniture, laptops, printers, and supplies from others. Meet to inspect items and test electronics before purchasing. Pay around 50-75% less than new prices buying smart secondhand.
Rent
Rent-to-own stores allow you to lease-to-own electronics, furniture, and more with no credit required. However, total rental costs can end up far more than the retail price when said and done. Carefully calculate whether renting makes sense for equipment you'll use long-term.
11. Establish Your Brand Assets
Creating a strong brand identity is crucial for financial coaches to stand out and build credibility. Key steps include securing a business phone line, designing a logo, purchasing a domain, and launching a website.
Get a Business Phone Number
A unique business phone number lends legitimacy when prospecting and answering client inquiries. Services like RingCentral provide toll-free and local numbers with professional call management features. Expect to budget $25-$100+ monthly for a business line.
Design a Logo
Next, a polished logo and visual brand give your coaching practice an identifiable, professional image. Consider your niche and ideal clients when selecting logo colors and styles. Looka's AI logo maker provides multiple design mockups to choose from and customize.
Print Business Cards
With a logo finalized, order business cards, letterhead, signage, and promotional products from Vistaprint to apply it consistently. Business cards are a must for networking, events, and client meetings. Signage may also make sense if securing office space.
Buy a Domain Name
You'll also want to purchase a domain name matching your business for credibility. A .com extension is best, or .net if your preferred .com is taken. Namecheap offers domains starting around $9-$12 annually. Choose a short, memorable name and buy domains defensively too.
Buy a Domain Name
Building out your domain with a professional website helps prospects evaluate your services. Those less tech-savvy can use website builders like Wix offering easy drag-and-drop interfaces. Expect to invest $5-$20 monthly for a website with lead capture and SEO capabilities.
Design a Website
For a fully custom-coded site, hire a freelance web developer on Fiverr, or design one yourself with Wix. The investment may be worthwhile if your brand requires more complex functionality.
12. Join Associations and Groups
Joining relevant local organizations and online communities provides invaluable connections for financial coaches. Surrounding yourself with fellow professionals generates referrals, advice, and growth opportunities.
Local Associations
Seeking out local associations like the Financial Planning Association chapter in your city puts you in touch with other regional advisors. Membership fees are reasonable while providing access to events, education, and marketing exposure to other members. For example, the FPA of Los Angeles offers networking and development for $60-$500 annually depending on membership level.
Local Meetups
Attending local meetups and trade shows also connects you with prospective referral partners and clients. Websites like Meetup catalog upcoming events for financial advisors in your area. Bring plenty of business cards and be proactive in introducing yourself to attendees.
Facebook Groups
Facebook groups like Financial Coaches Community and JFF | Financial Coaching for Business Owners enable connecting with fellow professionals digitally. The communities provide support, idea sharing, and growth through social media. Most groups are free to join.
13. How to Market a Financial Coaching Business
Implementing an effective marketing strategy is imperative for financial coaches to continually attract ideal clients. Leveraging both digital and traditional tactics ensures your message reaches multiple audiences.
Personal Networking
To start, tap into your existing network and current client base. Satisfied customers who rave about your services make the best brand advocates. Offer referral rewards like gift cards or service discounts to incentivize introductions. Word-of-mouth referrals build credibility and trust.
Digital Marketing
For digital marketing, consider:
Search ads through Google Ads targeting those seeking financial planning services in your area
Facebook/Instagram ads focused on your niche demographics and interests
Guest blog posts for financial sites to showcase expertise
YouTube channel with money tips and webinars to engage prospects
Email newsletter with financial insights to build relationships with subscribers
Retargeting ads that follow website visitors across the web to convert leads
Digital channels allow for highly targeted, measurable campaigns. Start small and test different messages and audiences. Expand efforts that deliver conversions.
Traditional Marketing
Traditional tactics like:
Printed brochures and flyers to have on hand for networking events
Direct mail postcards to targeted households matching your ideal client profile
Radio ads on local stations during drive times when commuters are receptive
Newspaper ads in finance sections to reach older demographics
Billboards on highways with high traffic count
Networking at Chamber events to connect in person
While less measurable, traditional marketing done strategically can complement a digital presence. Consider testing print ads, billboards, or radio spots.
14. Focus on the Customer
Providing an exceptional client experience is crucial for financial coaches to retain customers and drive referrals. In a service business, customer service directly impacts your reputation and bottom line.
Some ways to improve customer focus as a financial advisor include:
Ensuring complete satisfaction starts with truly listening and seeking to understand each client's unique goals and challenges.
Take time to build rapport and trust as a knowledgeable guide. Clearly explain your processes and pricing so no confusion arises later.
Respond promptly to inquiries and follow-up calls with timely updates on agreed next steps.
Seek feedback on how coaching sessions are helping clients achieve financial objectives. Adjust your approach as needed based on input.
Handle any issues with empathy should clients feel overlooked or dissatisfied.
Solve their problems quickly and take accountability. Follow up again afterward to confirm the resolution met their needs.
Go the extra mile surprising and delighting clients when possible.
Send relevant articles or invite them to a complimentary workshop.
Little gestures demonstrate you care beyond just billing hours.
The financial coaching business is built on relationships and results. Consistently delivering an amazing client experience earns loyalty and referrals. Dissatisfied customers can hurt your reputation and cost you business.