Building a successful firewood business depends on your location, resources, and demand for wood.
If you are living in a city, you probably won't be selling firewood to people living in condos and homes built on electric heat. Starting a firewood business in a place where people use wood-burning stoves, fireplaces, backyard fire pits, and campgrounds are plentiful is a good indicator that there will be a market to move your product.
Firewood Dealers 2022 Market Research Report published by Kentley Insights on MarketResearch.com states the 2021 industry total revenue was $.1 billion, and the average sales per location were $0.8 million.
In this article, we will provide you with a road map for analyzing the firewood industry, local markets, equipment costs, and licensing requirements to identifying your target customer and more.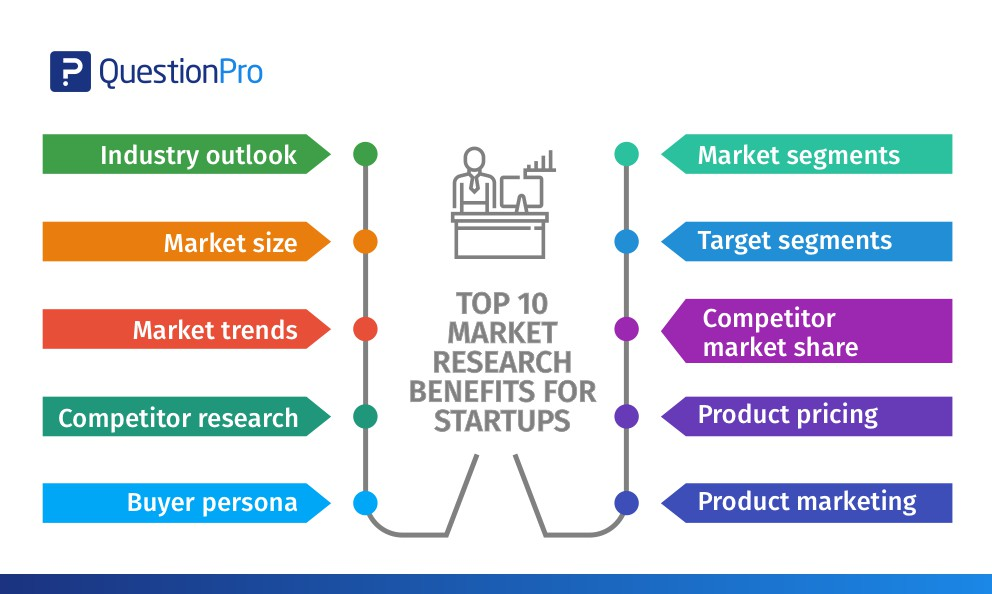 1. Conduct Firewood Business Market Research
If you want to be your own boss and start a firewood business, the first thing you will want to do is educate yourself on the industry and perform market research to create a business plan. Here are some Important data points you can start collecting:
Target customer
Locations to distribute and sell your firewood
Current market trends/price evaluation
Competitors
Local firewood prices
Local resources (Timberland, logging companies, raw wood suppliers, etc.)
Cost of equipment
Sourcing Wood/Obtaining inventory(cut trees, unusable wood from lumber facilities,
Take note of current prices, suppliers that sell the most firewood, and regional data. Search websites for statistics, market size and projections.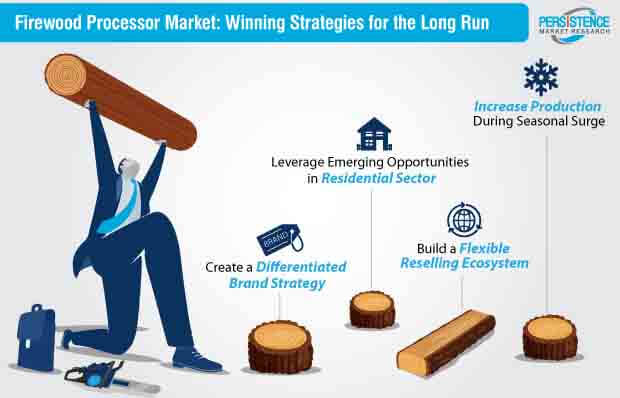 2. Analyze the Competition
Start analyzing the competition by finding out who supplies firewood in your region. Assess pricing from small business models, wholesalers, and mass distributors. Perform a regional analysis online by looking for firewood sellers on Logsplitters.com, Yellowpages, Craigslist, Facebook, community bulletins, and more.
Here are some questions to help you understand the opportunity and gaps in the market.
Is the firewood market declining or growing?
What is the forecast over the next 4-8 years?
Who are the main firewood suppliers at brick-and-mortar stores?
What type of firewood businesses are around you? (Mass distributors and small businesses)
Who is the target customer in your local region? (Residential, Commercial, Recreational, campers, etc.)
What is the average price for firewood bundles or a face cord in your region?
What does the profit margin look like?
The demand for wood surges during cold seasons, so you will need to factor in that sales will dwindle in warm weather. In some areas, a cord of firewood can be sold for $400, so you will need to do some research to see what you can expect in your local area.
Let's say there is a local business selling cords of firewood for $250 and they sell an average of 35 cords of wood during cold months which equates to about $8,750 a month.
It takes about $80 to produce that single cord of wood. So after labor and equipment is accounted for their net profit is $5,950.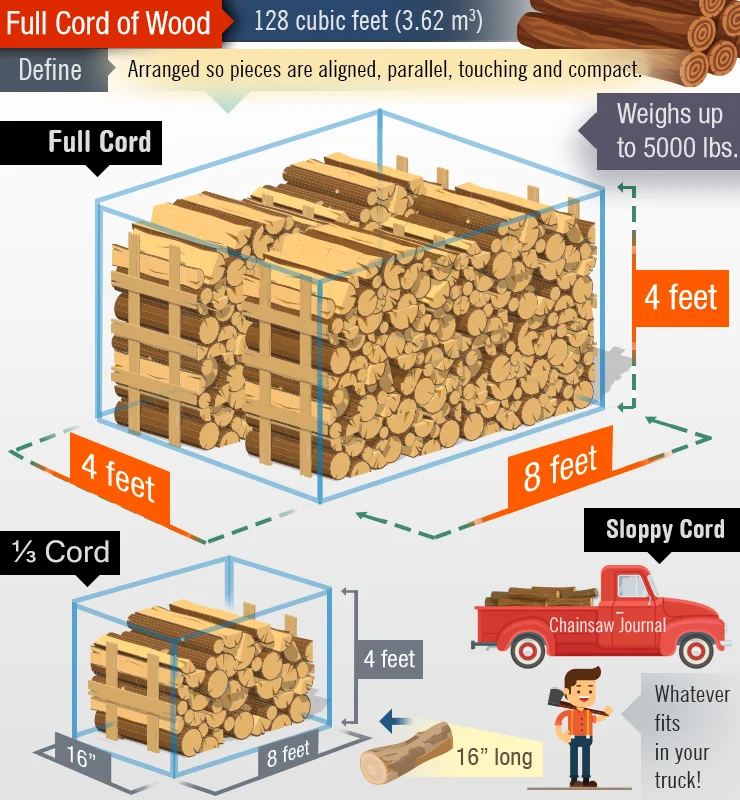 3. Understand Costs to Open a Firewood Business
Starting a firewood business requires an initial capital investment to purchase equipment, establish an entity and get a business license and permits. You will also have ongoing expenses for insurance, equipment maintenance, and marketing.
What Does it Cost to Open a Firewood Business?
You can get a small local firewood business launched with $8k to cover the bare minimum for basic equipment, log splitter, truck or trailer, business license, permit, and insurance. The prices of equipment vary, so if you plan on purchasing commercial equipment to streamline inventory production and purchase a large quantity of trees from a logger or timberland, plus business licenses and insurance, you can expect to pay upwards of $80k.
Business Equipment/Materials
Here is an example of start up costs you can expect:
Purchasing or renting equipment:
• Chainsaws ($500 – $1,500)
• Hydraulic wood splitter ($2,000- $30,000)
• Axes ($30-$100)
• Personal Protective Equipement ($80-$250)
• Heavy duty trailer for hauling wood ($1,800 – $7,000)
• Pallets for wood storage (200 @$10 a piece = $2,000)
• Storage – Rent a storage unit or container ($100 – $300/monthly)
• Raw timber costs if purchasing from logging company ($800-$2000 annually)
• Tree Cutting License and selling permit ($100-$300)
• Business Insurance ($100-$250/monthly)
• Entity formation fee ($100- $250)
Cost of Renting or Building a Dry Storage Area
When processing firewood, you will need a covered storage area. You may want to rent a storage unit or build a covered area on your property to cure green wood and keep your split wood inventory dry. The cost to rent a large storage unit averages $100-$300 a month, depending on the location. An alternative is to build a covered area on your property which could cost you anywhere between $800 – $3,000.
Business Formation
To start a business, you need to file your business formation paperwork with the state you are operating in and get the licensing or permits needed to harvest timber and sell to local retailers. Each state and county may have its own set of laws, so you will need to research the requirements based on your region. The cost to form an LLC typically runs about $60 – $400, which is pretty inexpensive and protects the owners from business-related lawsuits and certain debts.
Business Insurance
Your firewood business will also need business insurance and liability coverage to protect you from unexpected events or impacts on your business. The cost of insurance will vary based of the size, and number of employees.
Here are the types of insurance you should consider:
General liability – This is the most comprehensive type of insurance that can be an umbrella for your business to protect you in case of injury, property damage, or disaster. ($65 monthly)
Equipment Rental Insurance – If you are renting equipment for your business there may be a ongoing rental insurance fees to protect against damages. (Range $40-$300)
Auto insurance – The company vehicle used to transport wood will need to be insured. (Range $90 – $300 monthly)
Workers' compensation – If you have employees, this is critical to protect the business in case an employee is injured on the job. ($100 monthly)
Business owner's policy – Can act as an all-in-one insurance policy for coverage on property, equipment, supplies, bodily injury, etc. ($100 monthly)
Firewood Processor Utilities
Since a firewood business does not operate out of one physical location, you won't have to worry about monthly utility bills. However you do need to budget in utilities needed for cutting firewood and the fuel needed to operate machinery.
What Are the Ongoing Costs of Firewood Business?
Prepare yourself for monthly payments for insurance, service fees, equipment maintenance, repairs, and wood delivery or transportation costs. Due to the influx in demand for firewood in the cool weather seasons, your costs will be greater during peak seasons, and so will your profits. It can be helpful to segment your projected monthly costs by season to account for the influx.

4. Form a Legal Business Entity
You will need to form a legal business entity to start selling firewood. You will have a few options to choose from; however a limited liability company (LLC) is the best choice for this kind of business, and we will explain why below. Other options are sole proprietorship, partnership, or corporation. A corporation is the least likely choice unless you're going really big.
Limited Liability Corporation (LLC)
An LLC is highly recommended for a firewood business because it offers the kind of liability protection that a corporation has, with the separation of personal and business assets. This will protect you as a business owner from business-related lawsuits and certain debts. It also provides flexibility for expansion, partnership, and hiring employees.
Sole Proprietorship
A sole proprietorship means the business owner is personally liable, which is an important consideration should anything happen to the business. This type of business structure will hold you responsible for debt and liability, putting your personal assets at risk. Operating a firewood business is a high-risk job and is dangerous work. If someone were to be injured or you were to be sued, it could ruin your business and cause you to go bankrupt.
Partnership
A partnership means there are multiple owners who share the responsibilities, which may sound nice if you are going into business with a friend or family member. However, the downside is that you and your partners will be held accountable, and it puts your personal assets at risk. You don't get the option to separate your assets like you would with an LLC, so if you were sued, you and your partner may end up occurring unexpected debts.
Corporation
Corporations are structured for large companies. A corporation protects all entities' personal finances from being touched in case of debt or legal issues that arise with the business. However, establishing a corporation is not necessary for a firewood business and is an expensive, time-consuming process.
5. Register Your Business For Taxes
To legally operate your firewood business, you will need to procure an employer identification number (EIN) from the Internal Revenue Service (IRS). Doing so registers your business with the government to collect taxes. You may also have to apply for a separate tax ID number to sell products and collect or remit sales tax in certain states.
6. Setup Your Accounting For Success
When you start a business, you need to document all expenses yourself or hire an accountant to help keep track of business finances. You will need to keep detailed records of all costs, profits, and investments for legal and tax purposes. Here are some options to help:
Accounting Software
You can automate much of the accounting process with Quickbooks and integrate your business bank account and credit cards. This is a great option to keep track of your costs and manage your budget.
Find an Accountant
An accountant can help reduce your workload, improve your cash flow, and accurately document your expenses and profits. They can help your business avoid an audit and ensure all your deductions and out-of-pocket expenses are accounted for so you don't miss out on extra money back in your wallet. You can hire an accountant just for tax season and get help with annual projections.
Get a Business Bank Account
Something you need to do right away when starting a business is to get a separate business account set up. This will save you a headache by having all your business expenses on one account with no confusion and makes taxes and accounting much easier to manage. You will be able to review all your business costs and streamline your tax filing process.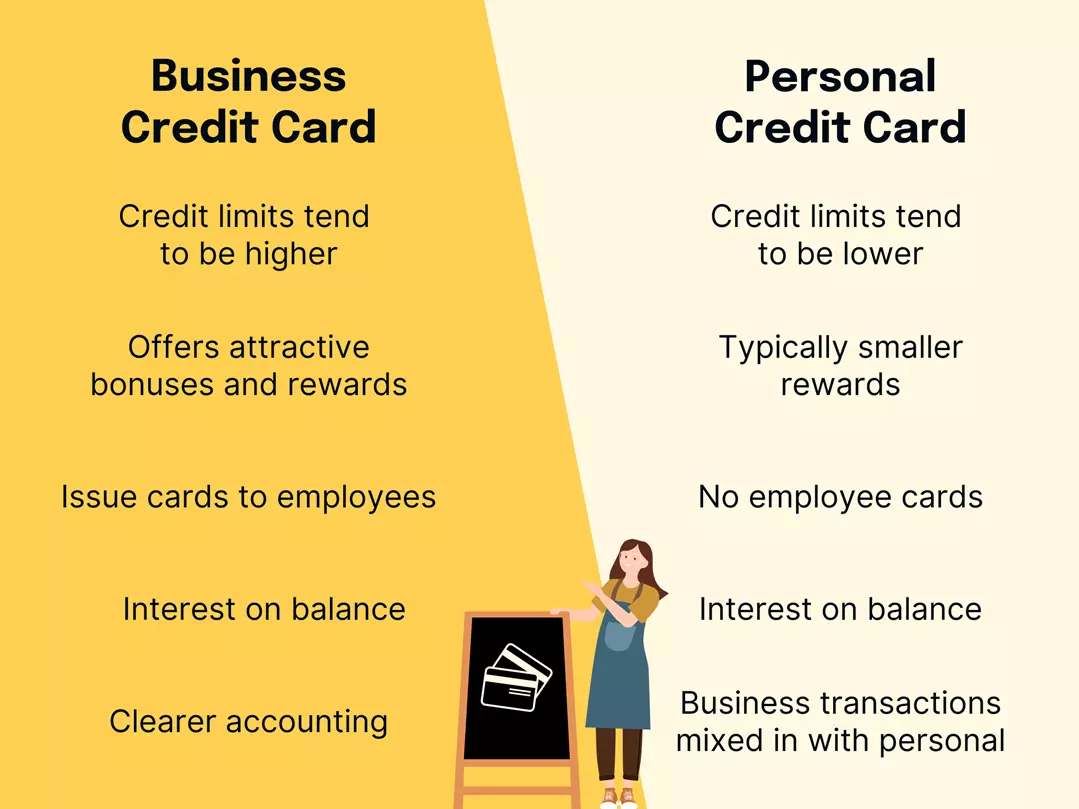 Apply For a Business Credit Card
It is wise to set up a business credit card to keep separate your personal and business assets and keep a clean record of business expenses. Your business revenue will most likely be higher than your personal income, and your business credit limit will be higher than your personal limit. Your business credit limit will be based on several factors, potentially including your business revenue, the number of employees, and your personal credit score and credit history. Building a positive credit score for your firewood business will help you in the future with financing or increasing your line of credit.
7. Obtain Licenses and Permits
Before you start selling firewood, you need a general business license, and depending on your location, you may need special permits pertaining to harvesting timber and transporting firewood.
The United States Department of Agriculture Forest Service requires permits for harvesting trees and selling firewood in some states. Check your local state and county laws, as rules vary between regions. If you need help finding the permits, you need to find local assistance here.
In addition, to timber and forestry permits, some other essentials you will need to apply for include a sales tax permit and an Employer Identification Number.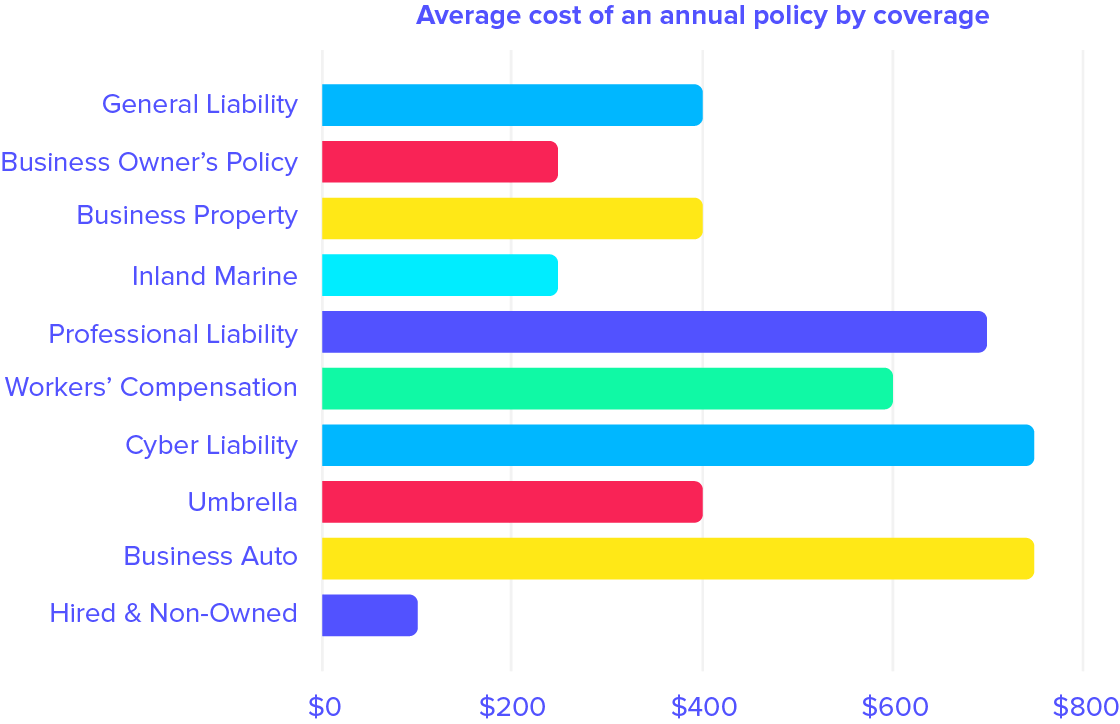 8. Get Business Insurance
Your firewood business will also need insurance and general liability coverage to protect you from unexpected events or impacts on your business. The cost of insurance will vary based on the extent of coverage you choose, the number of employees, and the risk involved with your business. The right Insurance will also protect you in case someone decides to sue you for an event related to your firewood. Say a log drops on someone's foot, or they get burned from starting a fire using your firewood. No matter what the claim is, it is better to always be protected so your company's assets don't go up in flames.
9. Create an Office Space
You will need to spend some time on administrative tasks, accounting, taxes, orders, and filing invoices. Having a designated work space for these tasks is helpful in staying organized. Here are a few ideas to consider.
Home Office
Having a home office is great for a small firewood business because you won't need to spend that much time at a desk, and this choice will save you money. However, if you expand your business, or do the majority of the administrative work yourself, doing it at home might get old fast.
Co-Working Office
If you have multiple employees or an accountant, you may want to consider a co-working arrangement. You can look up local office spaces for lease or co-working shared spaces on WeWork to establish an office for yourself or employees to keep work from interfering with home.
10. Source Your Equipment
To harvest trees for firewood, you are going to need some heavy-duty equipment. To save money when starting a business, you may want to start by renting equipment or buying used equipment and checking auction sites and marketplaces like Craigslist or Facebook.
Buy New
You can find new equipment, such as commercial log splitters on Equipmenttrader.com and Ruggedmade.com. You can find a wide array of logging and forestry tools at Woodmizer.com.
Buy Used
Used logging equipment can be found on Ebay.com, Craigslist, and Auctiontime.com.
Rent
Some equipment may be more feasible and cost-effective to rent if you only need it for a limited time. You may consider renting heavy-duty equipment from places like Unitedrentals.com, Idealrentall.com, or Sunbeltrentals.com. Look up equipment rental places in your region.
Lease
You may want to consider leasing equipment for producing large quantities of firewood in a short period of time. The cost of leasing a commercial log splitter may save you money. You will need to perform research to see if this option is available for you in your region.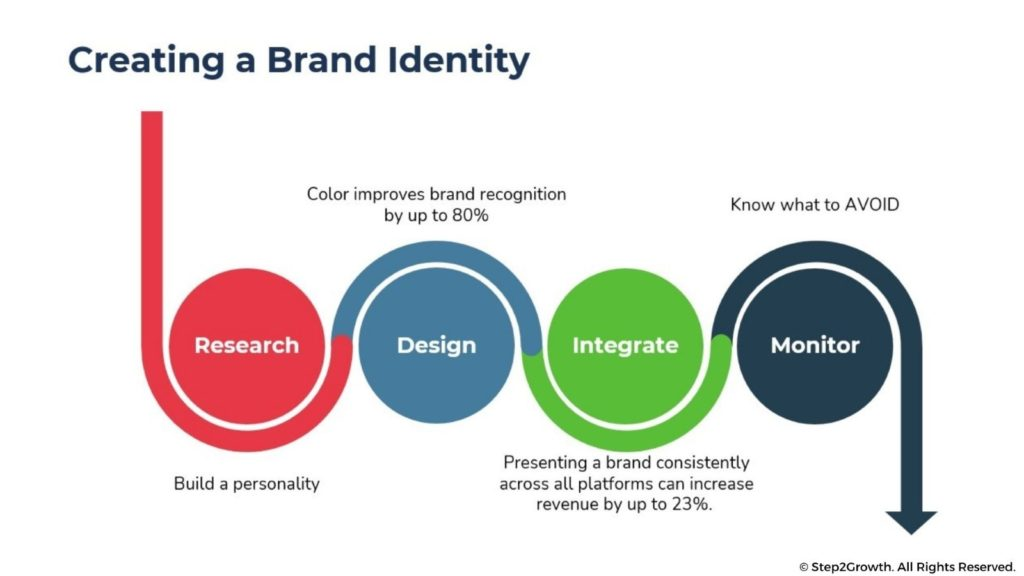 11. Establish Your Brand
Decide on your business name and then develop your brand identity. All marketing materials and your website should be consistent and include your brand colors, logo, and same font styles to keep all materials congruent for easy recognition.
Get a Business Phone Number
Having a designated phone line for your business is important. Your business phone number should be published online for taking orders, customer service, etc.
Create a Logo & Brand Assets
You can get a nice logo crafted on the platform Looka. Looka is an easy-to-use AI platform that will develop a beautiful logo for you. You will need to decide on a logo before you start developing your brand assets to keep congruency for familiarity.
Create Business Cards and Signage
Get business cards, signs, and posters made for your firewood business at Vistaprint. Distribute your cards and posters around town where possible. Pass out your business cards at local events, put up posters around town, on bulletin boards, in outdoor supply stores, and in local grocery stores.
Purchase a Domain Name
To get a website, webpage, or service brochure online for your firewood business, you will need to purchase a domain and get it registered. You can search for available domains here at Namecheap.com and get started for as low as $12.
Build a Website
Having a website is important so people can look you up and find you. A website will make it easy for people to find information about your business service, prices, location, hours of operation, and to contact you. You can get a basic website set up quickly on a website builder platform, or If you are not a tech-savvy person, you can find someone to do this for you on Fiverr or other freelance work websites.
12. Join Associations and Groups
Get involved in the community and connect with groups online and in person. Participate in environmental meetings, community fire protection groups, forest or lumber business associations, etc.
Local Associations
Look up state and county associations pertaining to timberland, forest health, and fire-safe community projects, and see if there are opportunities to get involved and network.
Local Meetups
Timberland organizations, forest maintenance services, and other wood-related businesses and services may have local events or meetups. See if there are opportunities to participate. Another place to check out is Meetup to look for people or activities where you can network.
Facebook Groups
All small businesses should join Facebook and build a Facebook page, especially a local firewood business. You can invite people to your page, post about your services, join local community groups, and even make wood bundles available for purchase on Facebook marketplace. This is a great platform to build and connect with community to organically grow your business.
13. Focus on Marketing
Having a marketing plan is essential to grow your business and expand your reach. You will need to spend money to make money, and creating a marketing plan will be key to your roadmap for growth. Do some research on other firewood businesses in your area to see what kind of business models you are competing with and if/where they advertise.
Ask Friends, Family, and Coworkers
When you start your business, ask your friends and family to help you spread the word. They can help you by posting about it on Facebook and putting up flyers around town. Friends and family can help you network and get your first customers.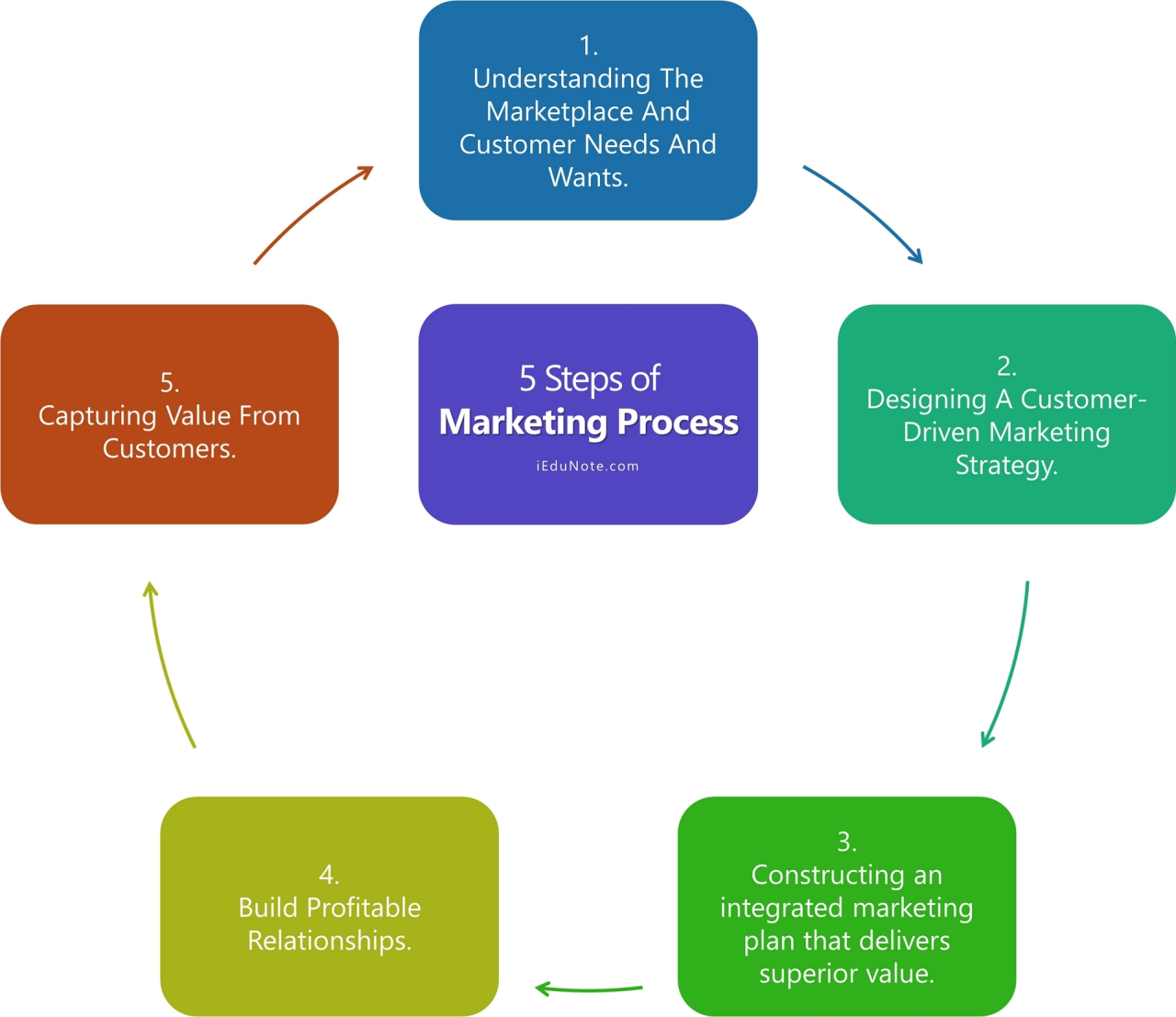 Digital Marketing Ideas
Since just about everyone has a smartphone, digital advertising is a great way to get noticed. Get your firewood business posted on local firewood supplier directories like Logsplitters.com.
You can set up geo-targeted ads for the area you service or sell firewood in. Here are some places to consider advertising on:
Facebook
Google Ads
Craigslist
Youtube
Recreational/camping websites
You could also put a blog on your website and post videos or content about your business and services for organic reach.
Traditional Marketing Ideas
You can get the word out to your local community about your business through traditional advertising methods such as:
Radio ads
Newspaper
Mailbox flyers
Billboards
Community bulletin boards
Getting your name out by advertising in high-traffic areas can help build trust and show that you are a well-established brand or business. Sending mailbox flyers to homes with wood stoves is low-hanging fruit.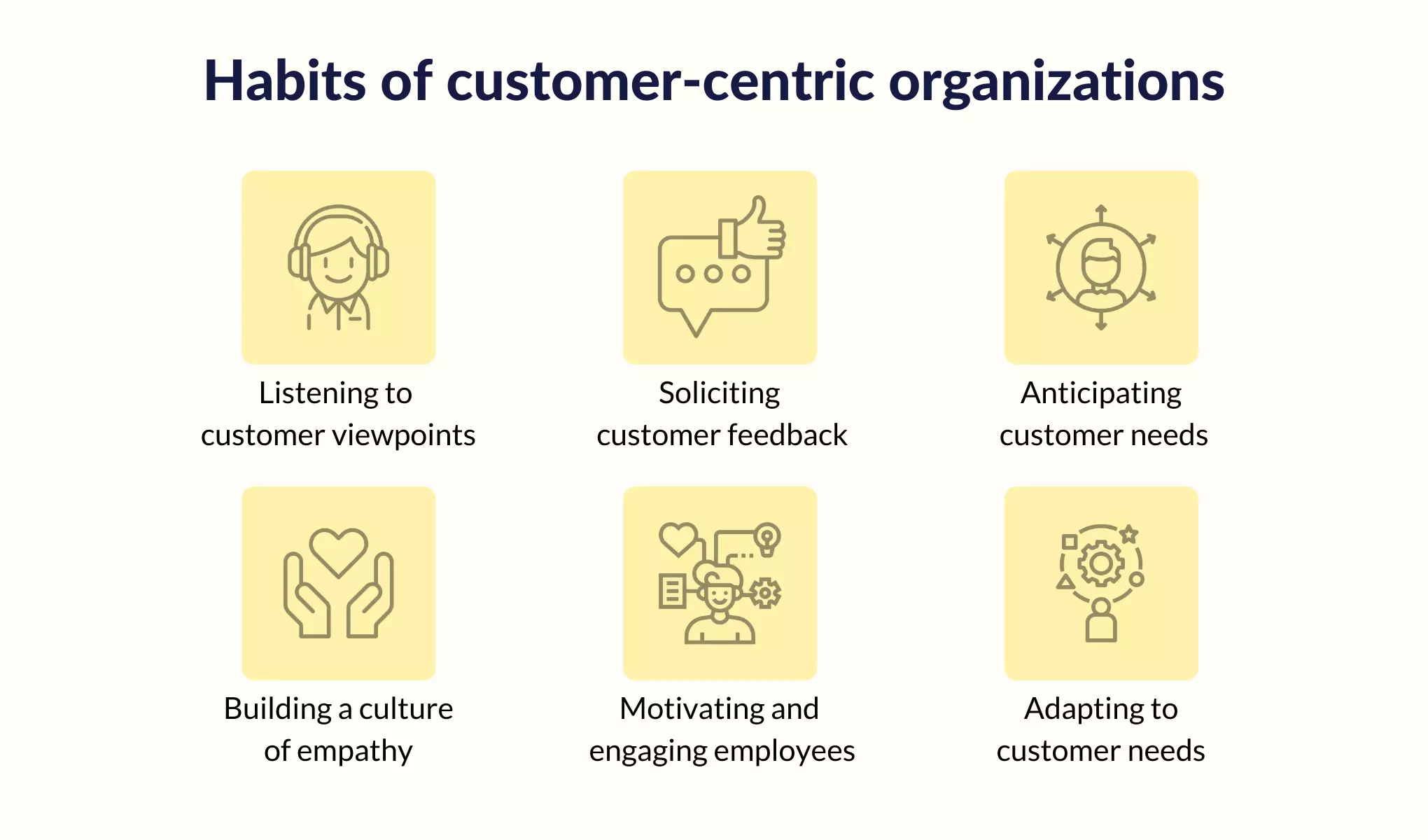 14. Focus on the Customer
Chopping up wood is not all that is required to run a firewood business. Interacting with your customers and providing them with an easy way to order and communicate is important. If you sell directly to customers and are handling customer service yourself, make sure you post your business operating hours so your customers know when they can reach you.
Give your customers a reliable way to get in touch with you with a designated phone number for texting and calling and a business email such as [email protected] If you have better customer service than your competitors you can win more business and procure more customers.
Happy customers will lead to referrals and repeat business.