Looking for a fun, creative business venture? The gift basket industry could be perfect for you. This market is booming, with a projected compound annual growth rate of 6.4% between 2023 and 2033. In 2023, the market reached over $2,018 million.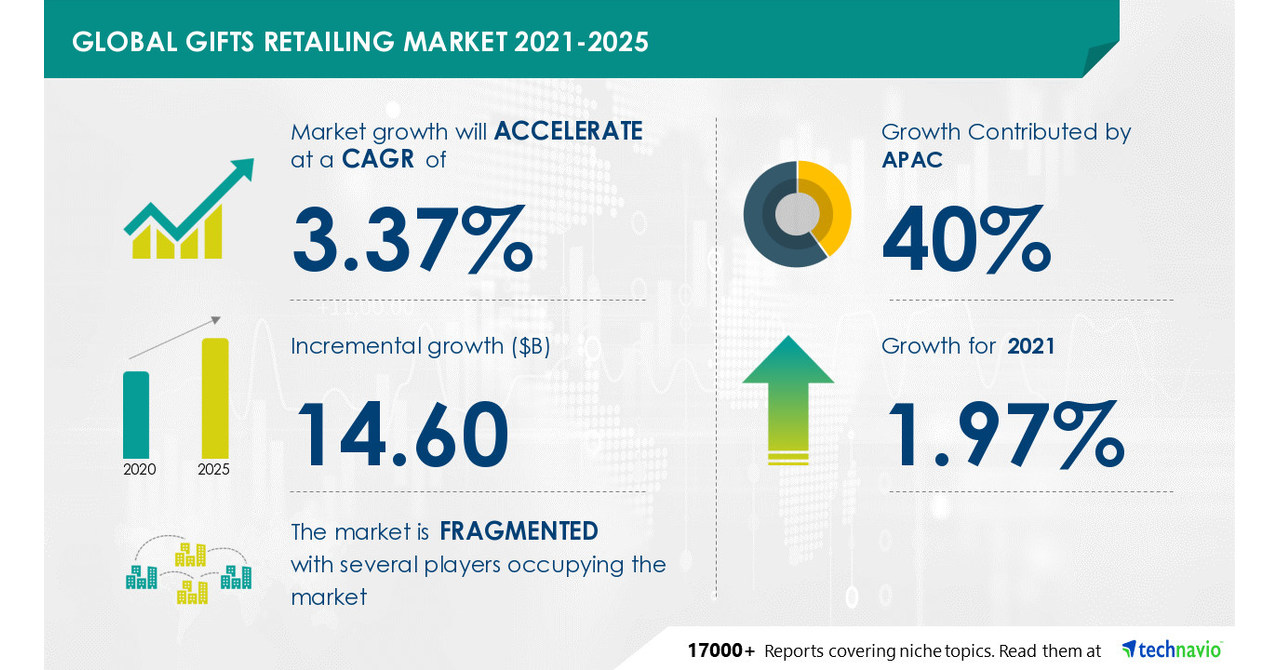 The options for theme and content are infinite too, from spa packages to gourmet treats. With a gift basket business, you can turn your passion for creativity into profits.
In this guide, we'll explain how to start a gift basket business. Topics covered include market research, competitive analysis, trending gift basket service options, registering your EIN, and more. Check out these vital steps as you develop your gift basket business plan.
1. Conduct Gift Basket Market Research
Market research offers insight into the gift basket business industry. To run a successful gift basket business, you need to understand your target market, market saturation, and how to make your gift basket business profitable.
There are two types of market research, primary and secondary. The primary research is data you collect yourself. Secondary is third-party research compiled for your needs.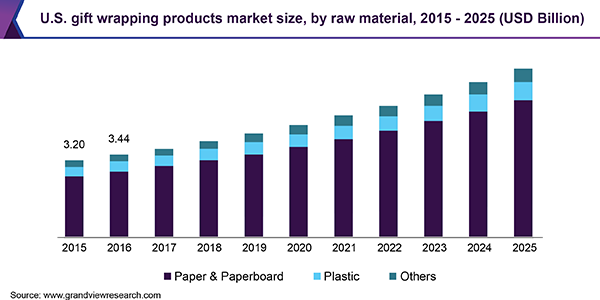 Some topics to search during market research include:
Gift-giving opportunities: Beyond the major gift-giving holidays, there are opportunities with corporate gifts, birthday presents, thank you gifts, condolences, anniversaries, and more.
Corporate access: Many companies rely on branded gifts for clients, employees, and events, this segment provides a steady stream of B2B sales.
Market trends: Healthy and organic baskets are on the rise, as are experiences like spa packages over physical items.
Add-on features: Popular add-ons like shipping, gift wrapping, and greeting cards further boost revenue.
Cost assessment: Startup costs are reasonable at $2,000 to $10,000 for basic supplies and marketing.
With the right business acumen, gift basket ventures can be extremely lucrative. For the creative, business-minded entrepreneur, the gift basket industry checks all the boxes.
2. Analyze the Competition
Doing your due diligence on the competition is crucial when assessing a gift basket business opportunity. Competitive analysis tells you about your target market, where gift basket buyers go for products, trending services, and price options.
Identify direct competitors locally: Search Google Maps and online directories for other gift basket companies in your city.
Visit competitors: Visit their stores, and browse their online business offerings and prices.
Look at indirect competitors: Flower shops, candy stores, and specialty food sellers provide overlapping products.
Evaluate competitors on:
Product selection – What kinds of baskets do they offer? How unique and tailored are they? Do they resonate with your local target demographics?
Pricing – Low or high end of the spectrum? What value do their products provide for the price? What does pricing indicate about quality?
Location – Proximity to customers? High foot traffic? Convenience and accessibility?
Customer service – Reviews, responsiveness, experience interacting with them.
Branding and marketing – Website, messaging, promotions, events, social media, and advertising presence.
Website design, ease of use, selection, product photos
SEO presence – Search engine rankings, metadata, keywords targeted
Promotions and offers – Free shipping, discounts, loyalty programs
This research lets you craft a unique value proposition and gifts that stand out.
3. Costs to Start a Gift Basket Business
Starting a gift basket company does require an initial investment, but the costs are reasonable for most entrepreneurs. Here is an overview of typical expenses to factor into your business plan and budget.
Start-Up Costs
Startup costs are any initial expenses you hit to open your basket business.
Business registration fees – $50 to $150
Business licenses and permits – $50 to $500
Business insurance – $300 to $1000 annually.
Website – $50 to $150
Packaging materials – $1000
Inventory and supplies – $2000
Kitchen equipment – $300 to $1000
POS system – $200 to $2000
Office Supplies – $300
Marketing materials – $500
Initial inventory – $1000 to $5000
Rent – $1,500 per month
In total, plan around $5000 to $15,000 to launch your gift basket company depending on size and scope.
Ongoing Costs
Ongoing costs are expenses encountered throughout the life of your gift basket service.
Rent – $1500 to $5000 monthly
Utilities – $200 to $500 monthly
Insurance – $100 to $300 monthly
Packaging supplies – $500 monthly
Inventory – $1000 to $5000 monthly
Advertising – $500 monthly
Website and software subscriptions – $50 to $200
Salaries – $2000 monthly
Contractors – $500 for bookkeeping, legal, marketing, or web development needs
Credit card processing fees – 1% to 5% of revenue from credit card transactions
Transportation costs – Gas, vehicle wear, possible delivery fees.
Anticipate approximately $5000 to $15,000 in monthly operating expenses, excluding the cost of inventory. Be sure to account for seasonal spikes around holidays when sales surge.
4. Form a Legal Business Entity
Starting a gift basket business equires you to form a legal entity structure. This decision can have major impacts down the line on your liability exposure, tax treatment, and ability to raise investment capital. There are four main options to consider:
Sole Proprietorship
A sole proprietorship is the simplest structure – you would operate the business as an individual, without forming a separate legal entity. The major advantage is the ease of setup; you can just start selling gift baskets without officially registering a business name.
Partnership
A partnership is similar, except you share ownership and liability exposure with one or more partners. You don't have to register formally but should draft a partnership agreement outlining profit/loss splits and partner roles. The shared liability and lack of corporate veil are still concerns though.
Limited Liability Company (LLC)
An LLC (limited liability company) provides personal liability protection while allowing pass-through income tax treatment. You don't pay taxes at the entity level, but personally owe taxes on business profits via your returns. We strongly recommend an LLC for a gift basket company to shield your assets from any business-related claims or debts.
Corporation
A C-corporation is more complex but offers the strongest personal liability protection. The business becomes a separate legal entity that can be sued or enter into contracts while shielding the owners personally. However, C-corps are subject to "double taxation" – the entity pays corporate taxes on profits, which are also taxed at the personal level as dividends.
5. Register Your Business For Taxes
One key step in forming your gift basket business is obtaining an Employer Identification Number, or EIN, from the IRS. This unique number identifies your business for tax and reporting purposes.
An EIN is required if you plan to hire employees, operate as a corporation or partnership, or file any business tax returns.
Applying for an EIN is easy and free through the IRS website. You can apply online and get your EIN immediately. Here's a quick step-by-step:
Navigate to the EIN Assistant and select "View Additional Types, Including Tax-Exempt and Governmental Organizations"
Choose "Sole Proprietorship" or your appropriate business structure
Enter your personal information, business name and address, and reason for applying. For a gift basket business, choose "Started a new business" as the reason.
Submit the online form. Your EIN will be displayed on the next page.
The entire process only takes about 15 minutes. The EIN is free and you can use it immediately to open business bank accounts or apply for licenses.
Don't forget to register with your state revenue department to obtain a tax ID number for collecting and remitting sales tax. Search your state's website for details on applying and any costs. Most states offer online registration.
6. Setup Your Accounting
Keeping accurate financial records is crucial for any business, especially a gift basket company that handles frequent transactions and inventory purchases. Investing in accounting software and an accountant from the start will save major headaches at tax time.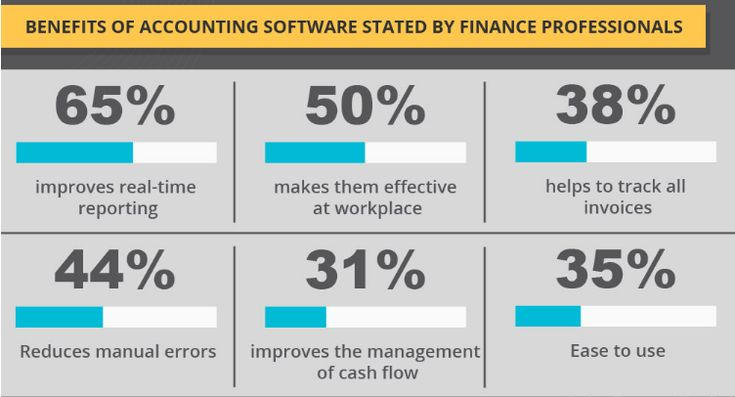 Accounting Software
Accounting platforms like QuickBooks let you automatically track income, expenses, account balances, and taxes owed. QuickBooks seamlessly connects to your business bank and credit card accounts to import all transactions and categorize them.
Hire an Accountant
A good accountant provides oversight to ensure you comply with all IRS rules and regulations for your gift basket activity. They can advise you on the optimal business structure and taxes to minimize your liability. Expect fees of $200-500 to have your taxes prepared.
Open a Business Bank Account
Make sure to completely separate your personal and business finances. Have a dedicated business checking account and credit card solely for gift basket transactions. Never co-mingle personal and business funds.
Apply for a Business Credit Card
Applying for a business credit card only requires your company's name, EIN, your personal information, and credit score (as the owner). Issuers like Capital One Spark offer cards with generous rewards and spending power scaled to your business needs.
7. Obtain Licenses and Permits
Before selling your first gift basket, it's crucial to have all required local and state licenses squared away. Check federal requirements through the U.S. Small Business Administration. Check local requirements through the SBA's local search tool.
A general business license also called a business tax registration, is needed to operate legally in your city or county. The requirements and fees vary by location. For example, in Los Angeles, you would register for a Business Tax Registration Certificate (BTRC) which costs $61 annually after the first year.
If you plan to manufacture or store your gift baskets at a commercial kitchen or facility, that site will need a health permit. These are issued following an inspection by the health department. Expect a fee of around $500 to 600 initially. You'll also need a food handler certification.
For gift basket delivery, investigate if you need a local delivery license for your vehicles. For example, Chicago requires all delivery vehicles to have a delivery license ($250 annual fee). Rules vary widely, so research your local ordinances.
8. Get Business Insurance
Purchasing adequate business insurance is strongly advised to protect your gift basket company against unexpected risks. The right policies can safeguard your assets and prevent catastrophic losses.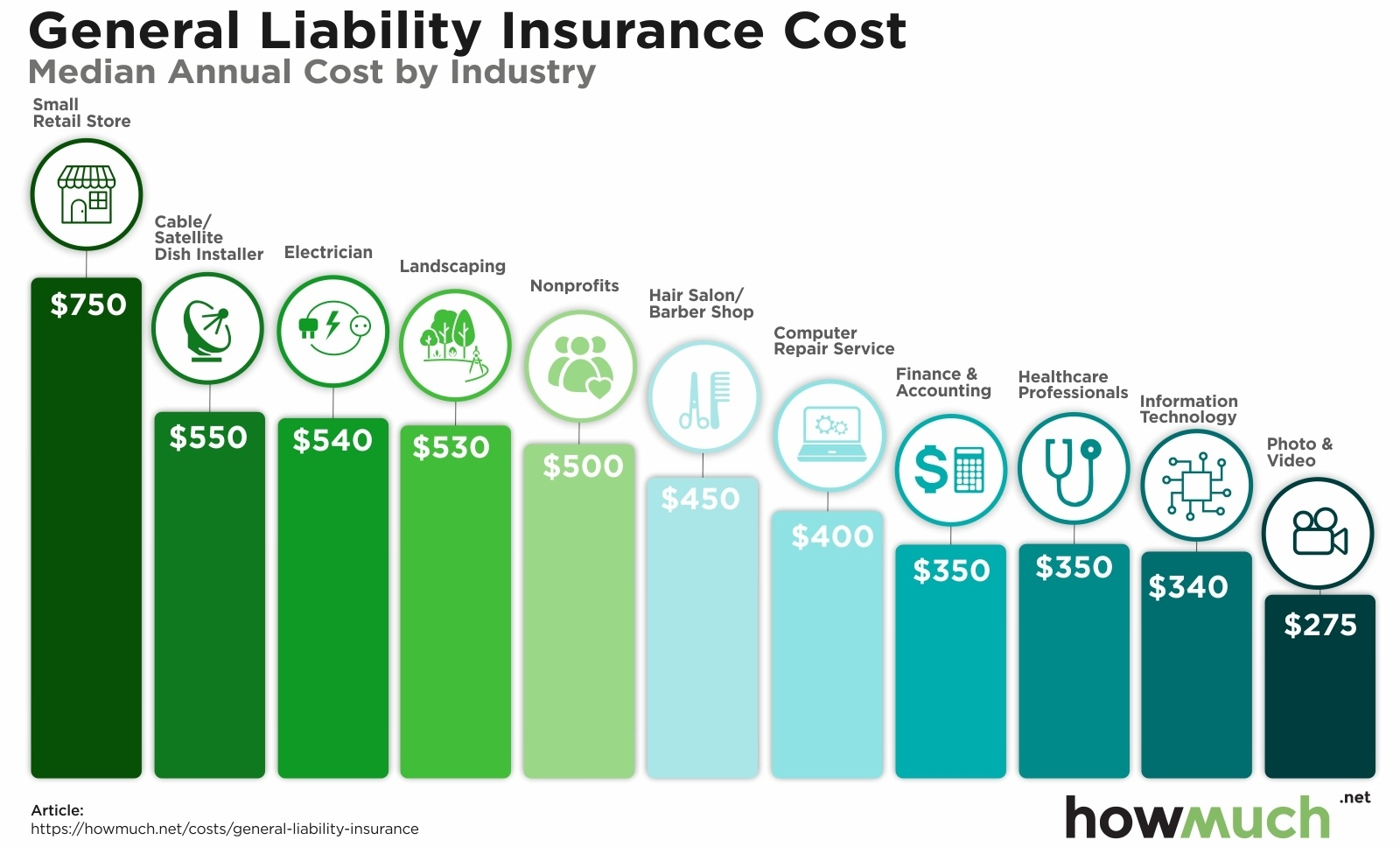 Without insurance, scenarios like these could put you out of business entirely:
A delivery truck accident resulted in inventory destruction and liability claims from injured parties. Without commercial auto coverage, you'd pay all these costs out of pocket.
A slip-and-fall injury at your gift basket production facility. One lawsuit could exceed your net worth without proper premises liability insurance.
An employee theft led to thousands in missing inventory and cash. Crime insurance helps recoup these losses.
To get insured, first determine your specific risks based on your operations. Common gift basket policies include:
General liability – covers injury/property damage claims
Product liability – protects against basket defects
Commercial property – replacements for damaged inventory
Workers' comp – required for employees
Commercial auto – for delivery vehicles
A broker will explain your options, exclusions, deductibles, and limits to tailor coverage and premiums to your budget. Expect total yearly premiums between $1,000 to $5,000 depending on your operations.
9. Create an Office Space
Having a dedicated office provides legitimacy as you scale up operations. The right work environment helps you complete admin tasks, hold meetings, and even build your brand.
Home Office
A home office is the most affordable option starting. You can claim a tax deduction on the percentage of your home used for business. Deduct up to $1,500 based on individual expenses, or at $5 per square foot. Expect minimal costs beyond a desk and computer.
Coworking Office
For a more collaborative environment, a coworking space like WeWork offers open desk rentals and private offices on flexible terms. You gain amenities like meeting rooms, office equipment, kitchens, and community events. Average costs range from $200 to $500 monthly depending on the location and space size.
Retail Office
If you plan to serve local customers with a retail gift basket shop, consider a mixed office and storefront space. This allows customers to browse your products and place orders onsite while also housing your back-office operations. Renting retail space also builds visibility and brand awareness.
Commercial Office
Finally, a traditional office building space offers room for your team to grow into. An office building carries prestige and credibility for an established gift company. Prices vary widely based on location and build-out costs but plan on $25 to $40 per square foot each year.
10. Source Your Equipment
Launching a gift basket business requires procuring the right materials like baskets, packaging supplies, decorations, and food items. You also need equipment for assembly, storage, and delivery. Consider these options for sourcing everything required cost-effectively.
Buy New
Buying new ensures you get high-quality items that meet your exact specifications. Baskets, packaging materials like cellophane and ribbon, and decor like bows and filler can all be purchased now online. Food items are likely cheapest from wholesale restaurant suppliers.
Buy Used
Buying used saves substantially on bigger ticket items. Check Craigslist, Facebook Marketplace, and auction sites for deals on used delivery vans, industrial kitchen equipment, and office furniture. Thoroughly inspect and test any used equipment first. Baskets and decor are better purchased new.
Rent
Renting makes sense for occasional needs like extra vehicles for holiday delivery rushes. You can rent commercial vans and trucks by the day as needed from providers like U-Haul or Penske at rates like $50-100 daily. Event rental companies offer tables, chairs, tents, and decor for gift baskets marketing booths, and pop-ups.
Lease
Leasing gives you predictable monthly payments on essentials like delivery vans and computers without a major upfront cost. Expect 2 to 4-year leasing terms from companies like Enterprise. Watch for mileage limits and early termination fees.
11. Establish Your Brand Assets
Developing a strong brand identity is crucial for gift basket companies to stand out in a crowded market. Invest in branding essentials to make your business recognizable, professional, and memorable.
Get a Business Phone Number
A custom business phone number builds credibility and gives customers an easy way to reach you. Services like RingCentral offer toll-free and local number options, call routing, voicemail, and more for $20 to 50 monthly.
Design a Logo
A logo encapsulates your brand personality and motifs in an iconic visual. For gift baskets, consider bright, vibrant designs with ribbons or bows. Check out logo makers like Looka to create one yourself or work with a designer.
Print Business Cards
With a logo, you can produce branded assets like business cards, packaging, catalogs, and signage. Vistaprint offers affordable, high-quality cards, brochures, banners, and more starting at around $10 to 20. Every owner should have cards to exchange at networking events, trade shows, and client meetings.
Buy a Domain Name
Secure a domain name that matches your brand for a professional website. Aim for .com over alternatives and make it short and memorable. Namecheap offers domains for $8 to 12 yearly.
Design a Website
You can build a website through DIY platforms like Wix with drag-and-drop templates. Expect to invest $100-300 for a polished site. Or hire a freelance web developer on Fiverr for $500 to $2,000 based on complexity.
12. Join Associations and Groups
Joining relevant local groups and associations is a smart way for gift basket entrepreneurs to network, learn, and grow their businesses.
Local Associations
Your local chamber of commerce likely has a small business or entrepreneurs group perfect for connecting with fellow owners in your area. For example, the Austin Independent Business Alliance hosts events like mixers and workshops.
Industry associations like the Retail Bakers Association offer training programs, advocacy resources, and online communities. Subscribing to industry newsletters keeps you on top of trends.
Local Meetups
Attend local small business events and food/beverage trade shows to meet potential partners and display your products. Sites like Meetup list events in your city. Bring business cards and gift basket samples to make connections.
Facebook Groups
For online networking, Facebook groups like the Gift Basket Business and Gift Basket Business Connection offer advice and feedback. Interact regularly to build relationships.
13. How to Market a Gift Basket Business
Implementing an effective marketing strategy is critical for getting a new gift basket business off the ground. With the right mix of digital and traditional tactics, you can build awareness, drive sales, and delight customers.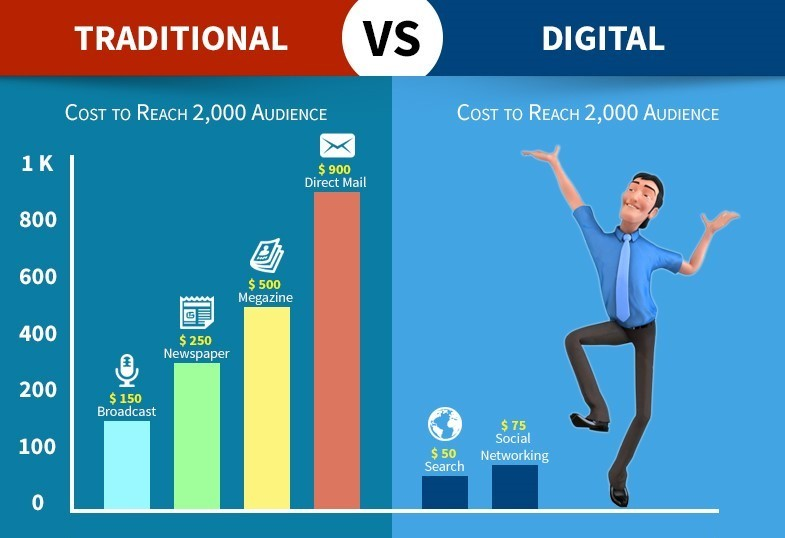 Friends and Family
Word-of-mouth referrals from your network and existing clients will be the most valuable early marketing channel. Offer incentives like discounts or free items to happy customers who refer new business. Creating raving fans is the best strategy.
Digital Marketing
For digital marketing:
Run Google and Facebook ads targeted locally by interest and demographics. Focus on gift-giving occasions.
Start a YouTube channel creating gift basket DIY tutorials and promotions.
Blog regularly with gift ideas, trends, and "behind the scenes" business content.
Leverage Instagram and Pinterest to showcase visually appealing basket designs.
Send email promotions and newsletters to subscribers highlighting new products.
Get customer reviews on Google, Facebook, and your website. These build trust.
Traditional Marketing
For traditional marketing:
Partner with local gift shops on custom co-branded basket designs.
Distribute flyers and coupons to offices, realtors, and corporate HR departments.
Sponsor local events and charity fundraisers with donated baskets.
Run print ads in regional magazines and newspapers during holidays.
Send direct mail postcards to targeted zip codes announcing promotions.
While digital marketing provides excellent data-driven targeting and ROI tracking, don't neglect traditional methods completely. The right blend maximizes your reach and conversions.
14. Focus on the Customer
Providing an incredible customer experience makes your brand stand out. With so many options for gift-giving, your service can set you apart. Some ways to focus on your customers as you start a gift basket company include:
Quick responses: Respond quickly to inquiries with customized product and delivery recommendations for their recipient.
Special touches: Send handwritten thank you notes after purchases.
Product guarantee: Offer satisfaction guarantees. If a recipient doesn't love their basket, provide a replacement item or credit.
Follow up: Follow up by email after deliveries to ensure everything meets expectations. Consider including a coupon for their next order.
Exceptional care and personal touches differentiate you from other gift basket retailers. Don't take customers for granted. Earn their trust and appreciation with every interaction. The referrals and repeat business generated by delighted customers can propel your success.