The global market for gold jewelry was valued at over $279 billion in 2021 and is projected to reach $381 billion by 2028. Research And Markets predicts a compound annual growth rate (CAGR) of 4.8% from 2022 to 2028. With demand steadily rising, there is a huge opportunity right now for aspiring entrepreneurs in the gold jewelry business industry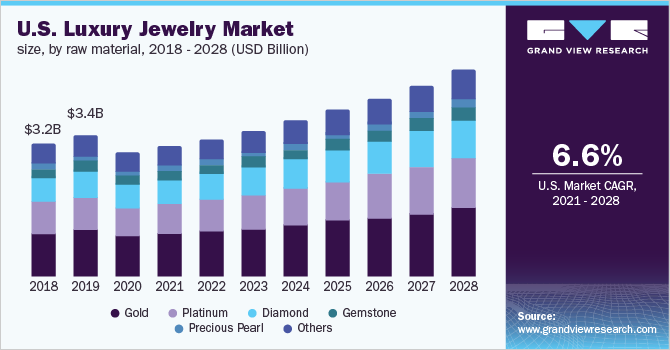 Strong supplier relationships are essential to maintaining profit margins in a gold jewelry business. You'll also need to find experienced jewelers and designers to craft your pieces. With so many steps to take while learning how to start a gold jewelry business, it's nice to have a guide.
In this blog, we'll cover the essentials of starting your own jewelry business. Topics covered include market research, competitive analysis, EIN registration, insurance purchasing, online store marketing and more.
1. Conduct Gold Jewelry Market Research
Market research is the process of gathering, analyzing, and interpreting information about the jewelry making market. It helps businesses make informed decisions by providing insights into consumer preferences, market trends, and competitive products or services.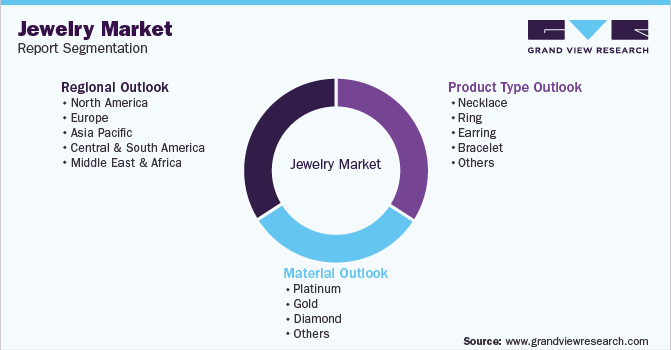 Market research can be broadly categorized into two types, primary and secondary. Primary research involves gathering new data that hasn't been collected before. For the gold jewelry business, this could involve:
Surveys and Questionnaires: Engage potential or current customers to understand their preferences for designs, price points, or where they generally purchase gold jewelry.
Interviews: Personal, one-on-one interactions can provide deep insights. For instance, talking to jewelry store owners about what designs move quickly or what customers frequently ask for.
Focus Groups: Gather a group of potential customers to get feedback on new designs, branding, or marketing strategies.
Observations: Visit competitor stores or even observe your storefront to see how customers interact, which pieces they are most drawn to, etc.
Product Testing: Offering a new design to a select group of people and getting their feedback on aesthetics, durability, and other factors.
Secondary market research involves gathering data that already exists. For the gold jewelry business, this could include:
Industry Reports: Read up on industry reports on the gold jewelry market, which can give you insights into market size, growth rates, and trends.
Competitor Analysis: Study your competitors' designs, pricing, branding, and online presence. Tools like SimilarWeb or SEMrush can provide online data about competitors' web traffic and marketing strategies.
Customer Reviews: Analyze customer reviews of competitors or even your brand on platforms like Yelp, Google, or specific jewelry eCommerce sites. This can give you an understanding of what customers like or dislike.
Publications: Articles in trade magazines, newspapers, or reports about gold prices, import/export data, etc., can give insights into the market.
Government Data: Many governments release data about imports, exports, or even domestic sales of precious metals and jewelry. This can provide a macro view of the market dynamics.
All of this data tells you whether an online jewelry business or brick-and-mortar location is best. It also helps you develop a jewelry business plan, engage with other jewelry designers, and create a unique marketing strategy.
2. Analyze the Competition
Understanding the competitive landscape is crucial for successful jewelry businesses. It involves evaluating both local brick-and-mortar competitors and broader e-commerce competitors.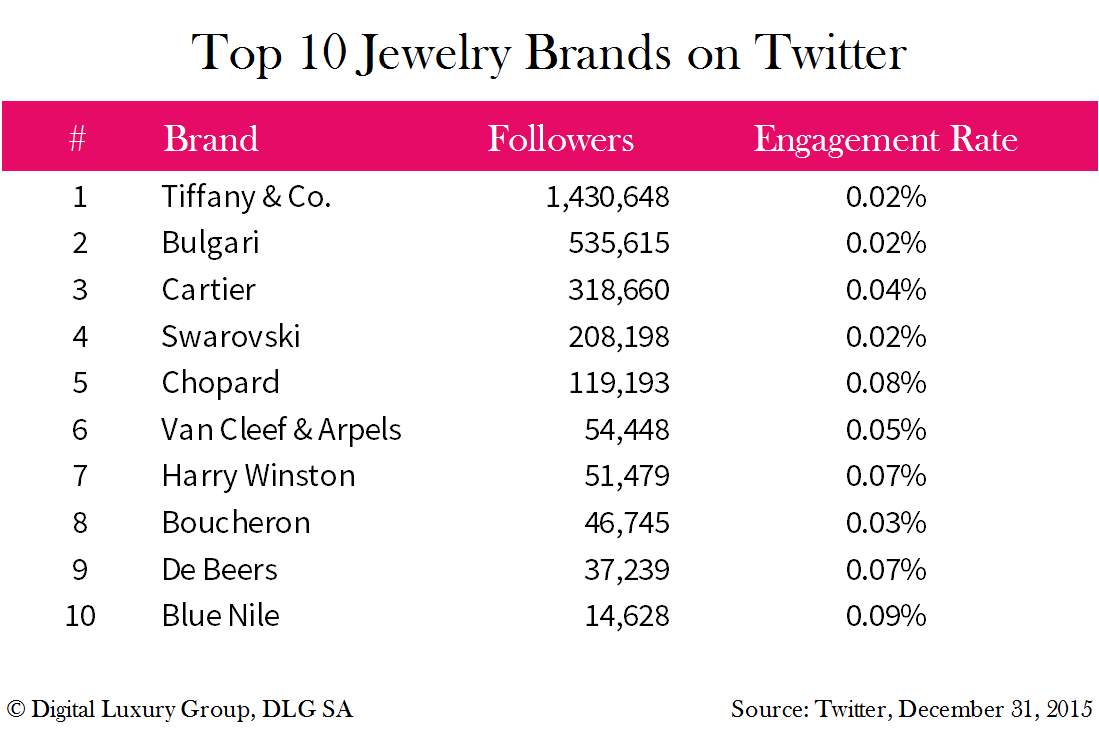 To analyze nearby competitors:
Mystery shop their stores: Assess their product assortment, pricing, staff knowledge, and in-store experience.
Research competitors online: Use Alexa and SimilarWeb to analyze their web traffic and search engine optimization.
Evaluate any gaps in sizing or styles: Use Google Trends to identify rising jewelry searches they may not be optimizing for yet.
Track competitors over time: Use Google Alerts to monitor news mentions and new product launches.
The key is identifying potential weaknesses and unmet consumer demands that aren't being addressed effectively. This analysis provides openings for a new brand to enter and build market share by doing things better.
3. Costs to Start a Gold Jewelry Business
Starting a gold jewelry business requires a significant upfront investment and ongoing expenses. Here's a breakdown of common fine jewelry costs:
Start-up Costs
Start-up costs are the jewelry-making expenses you encounter as you begin to make and sell jewelry. Opening an online store, renting an office space, and buying products all cost money.
Average small retail rental: $15-$30 per sq. ft. or $2,500-$7,500 per month
High-quality jewelry display cases: $5,000 – $10,000 each
Initial inventory of jewelry for resale: $25,000-$50,000 on an opening order of necklaces, rings, earrings, and other pieces across a variety of styles.
Hiring staff: $45,000/year for manager ($30,000/year per sales employee).
Jewelry CAD software: $4,000-$8,000
Business insurance policy: $1,000-$2,000 per year.
Legal fees: $500-$2,000
Ongoing Costs
You'll also hit many ongoing costs as a successful jewelry business. Ongoing costs are any expenses that continue throughout the life of your business.
Inventory replenishment: Expect to reinvest around 30% of revenue back into new jewelry inventory each month as pieces sell.
Marketing costs: $3,000-$5,000 per month.
Payroll: $15,000 monthly.
Rent, utilities, insurance, and other fixed expenses: $5,000-$10,000 per month.
Developing new collections with designers: $10,000-$20,000 per year.
Photographing new pieces: $5,000 or more annually.
While the cost to launch and run a jewelry store is substantial, the potential rewards make it an attractive opportunity.
4. Form a Legal Business Entity
When starting a gold jewelry business, a key decision is choosing the right legal entity structure. While sole proprietorships and partnerships offer simplicity, an LLC or corporation better limits liability for this industry.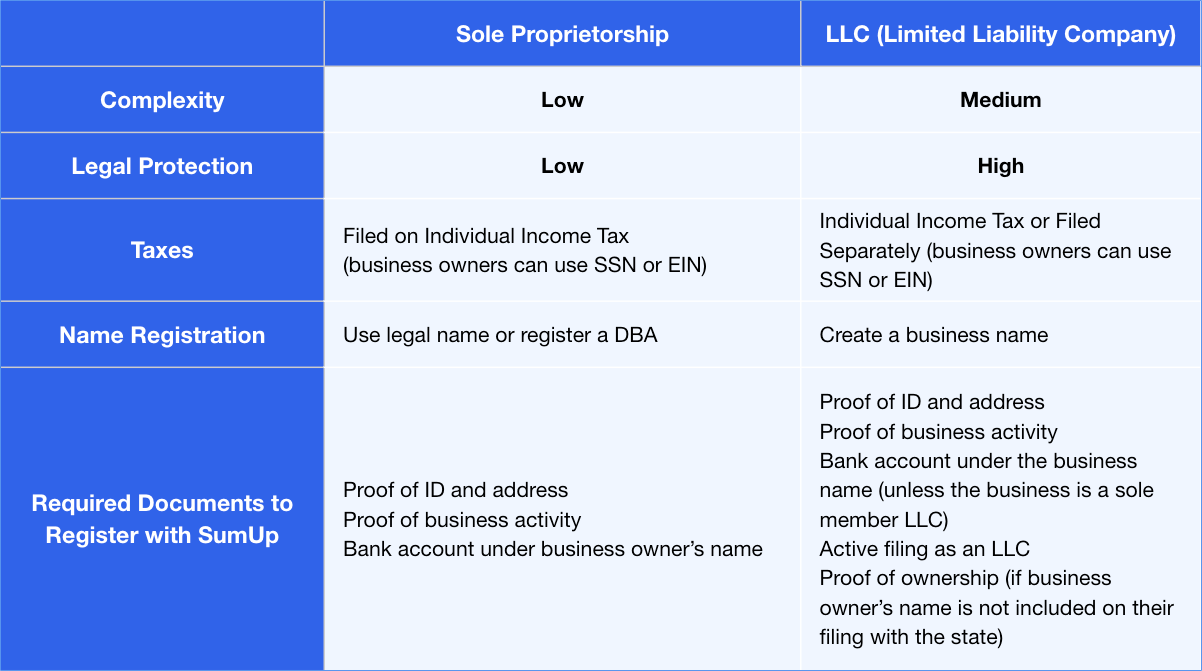 Sole Proprietorship
A sole proprietorship provides little separation between personal and business finances. The owner is personally responsible for all debts and liabilities. This poses a major risk—if sued, the owner's home and belongings could be seized to pay damages. For a jewelry business handling valuable inventory, that exposure is too great.
Partnership
Partnerships allow the pooling of resources and skills with a co-founder. However, all partners share unlimited personal liability. Disagreements can also create legal issues and dissolve the business. The uncertainty makes partnerships less than ideal for a jewelry company.
Limited Liability Company (LLC)
Forming an LLC provides vital liability protection by separating personal assets from the business. This shields the owner's home and bank accounts if sued over a jewelry defect claim or customer injury in the store. LLC income and expenses flow through to the owner's taxes, avoiding corporate double taxation.
Corporation
Forming a C corporation or S corporation creates a distinct legal entity separate from owners. This provides liability protection similar to an LLC. Corporate shares facilitate raising investment capital and add credibility with customers.
5. Register Your Business For Taxes
One important legal step for any new business is obtaining an Employer Identification Number (EIN) from the IRS. An EIN acts like a social security number to identify your business for federal tax purposes.
All LLCs, corporations, and most sole proprietors need an EIN to open business bank accounts, apply for licenses, and file taxes properly. An EIN is free and easy to obtain online.
Simply navigate to the IRS EIN Assistant and answer a few brief questions about your LLC. You'll need to provide basic information like your name, address, and LLC formation details.
Make sure to record your EIN in your business records. You'll need to reference it frequently when opening financial accounts, paying taxes, and completing other transactions.
You'll also need to register for state sales tax to legally collect and remit taxes on jewelry sales in your state. This requires submitting a separate application with your state revenue or taxation department.
For example, if selling jewelry in Texas, you would complete the Texas Sales and Use Tax Permit application. The process is free but essential to operate legally.
6. Setup Your Accounting
Proper accounting is crucial when starting a gold jewelry business. Precise inventory tracking, sales receipts, and expense reports streamline finances and end-of-year filing.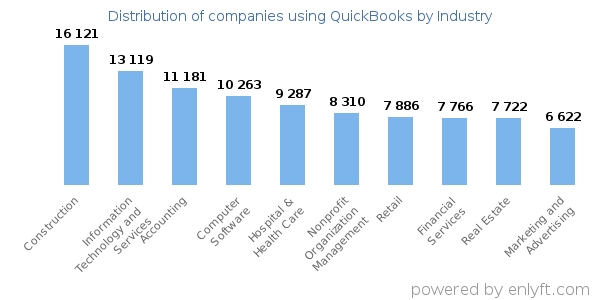 Accounting Software
Using QuickBooks accounting software can greatly simplify managing finances. QuickBooks seamlessly syncs with your business bank accounts and credit cards, automatically logging all transactions in one place. You gain real-time visibility into cash flow and can run financial reports with a few clicks. QuickBooks even automates tasks like reconciling bank statements and tracking invoices.
Hire an Accountant
A skilled accountant provides financial oversight to ensure all transactions are properly coded and your books are audit-ready. They can handle tasks like payroll, quarterly sales tax filings, inventory valuation, and asset depreciation – areas that often trip up new business owners.
Expect to budget $200 – $500 per month for basic bookkeeping and reconciliation support. Come tax season, your accountant can also prepare your corporate and personal returns for an average fee of $1,000 – $3,000. They'll know all the tax deductions and credits to reduce your jewelry business' tax liability.
Open a Business Bank Account
Be sure to separate personal and business finances. Mixing expenditures risks personal liability and makes accounting far more complicated. Open a dedicated business checking account that's used exclusively for jewelry sales, vendor payments, and other transactions.
Apply for a Business Credit Card
Business credit cards also help segment expenses and can provide rewards. Average credit limits on business cards are 3-10x higher than consumer cards as well. Banks determine limits based on your LLC's financials and credit profile instead of personal credit scores.
7. Obtain Licenses and Permits
Before opening your doors, it's crucial to obtain all federal and state permits and licenses. Operating without proper permits can lead to steep fines or even force you to shut down. Check with the U.S. Small Business Administration for federal requirements. The SBA also offers a local search tool for state permit requirements.
Some credentials your fine or fashion jewelry store might require include:
A city business license is often called a Business Tax Registration Certificate. Virtually every municipality requires this to conduct retail operations. Fees are typically under $100 annually.
Special zoning approval to open a jewelry store in certain designated districts. Zoning laws restrict business activity to maintain neighborhood character.
Resale certificate or seller's permit for collecting sales tax on merchandise. This sales tax license must be displayed visibly in-store per laws in most states.
A manufacturing permit is likely needed as well. States want to ensure workshop safety and worker training requirements are met for jewelry makers.
Commercial building permit for any store renovation. These plans ensure lighting, materials, and construction comply with commercial codes. Skipping permits can jeopardize opening or land you safety violations.
Navigating licensing may seem daunting initially. Take a methodical approach to ensure you obtain the proper permits before launch.
8. Get Business Insurance
Carrying adequate insurance is crucial to protect a gold jewelry business from financial ruin. Without proper coverage, a single incident could destroy everything you've built.
Business insurance shields against losses stemming from:
Store damage – Fire, vandalism, or natural disasters could force prolonged closure and repairs costing tens of thousands without insurance.
Theft – Just one smash-and-grab robbery could wipe out your entire inventory without protection. Jewelry claims often exceed $100k.
Customer injury – Customers slipping and falling in your store could lead to expensive medical bills or lawsuits without liability insurance.
Policies like Business Owners Property Insurance and Commercial General Liability Insurance cover these hazards and more. Expect to budget approximately $2,000 to $5,000 annually for decent coverage depending on your size and sales.
9. Create an Office Space
Dedicated office space is invaluable in the jewelry industry. Office spaces are used for administrative work, meetings, jewelry design, and storage. The right office setup facilitates business operations and growth.
Home Office
A home office is the most convenient and affordable option starting. Converting a spare room into a basic workspace with a desk, computer, and storage can cost under $2,000. This allows for handling paperwork, digital marketing, and other backend tasks from home. However, hosting in-person meetings with suppliers or clients may not be suitable.
Coworking Office
Coworking spaces like WeWork offer more flexibility at around $300 to $500 per month. Gaining access to shared office amenities, conference rooms, and networking opportunities helps elevate professionalism as you scale. This enables meeting buyers and hosting small workshops or trunk shows to showcase new collections.
Retail Office
If opening a retail location, on-site office space allows for managing the store from the premises. Having immediate access to the sales floor and inventory storage saves significant time. Costs are also minimal since part of your existing retail lease. The main limitation is the lack of privacy and potential distractions.
Commercial Office
Leasing traditional office space provides the most room for growth. While renting commercial space costs upwards of $1,000/month, the professional environment and space for multiple employees boost productivity and credibility with vendors. An office also provides security and privacy for valuable jewelry samples, equipment, documents, and other assets.
10. Source Your Equipment
A new gold jewelry business requires specialized equipment and materials to craft beautiful designs. Here are the top options for acquiring the necessary tools and supplies:
Buying New
Investing in brand-new professional-grade equipment from specialty retailers ensures reliability and warranty protection. Leading jewelry tools suppliers like Rio Grande and Otto Frei offer everything from jeweler's torches and workbenches to polishing motors and soldering irons. Expect prices from $500 – $5,000 per high-quality machine.
Buying Used
Purchasing gently used equipment can provide major cost savings. Check auction sites like eBay, industry forums, and Craigslist for deals on secondhand tools. Joining local jewelry maker groups on Facebook also enables asking if members have equipment for sale. Vintage tools often function great when carefully vetted.
Leasing
Leasing through an equipment financing company is another route that spreads payments over time. This enables acquiring a full suite of new equipment while paying down the cost over a 3 to 5-year lease term.
With diligent shopping across new, used, and rental sources, gold jewelry ventures can stay lean on equipment expenses in the critical early stages while still having professional tools.
11. Establish Your Brand Assets
Developing a strong brand identity is crucial for any new gold jewelry company to stand out from competitors and connect with customers. This requires securing several foundational brand assets.
Getting a Business Phone Number
A professional business phone number establishes credibility and provides customers with an easy way to reach you. Cloud-based systems like RingCentral offer cost-effective virtual phone services, toll-free numbers, call routing, voicemail, and more.
Creating a Logo and Brand Assets
A logo crystallizes your brand image and style at a glance. Consider popular options like an emblem, letter mark, or monogram. Services like Looka make professional logo design quick and affordable.
Extend the logo into branded colors, fonts, patterns, and other visual assets. Using consistent branding builds recognition across touchpoints like packaging, store displays, and marketing materials.
Creating Business Cards and Signage
Business cards enable you to introduce yourself to buyers and suppliers. They also make requesting referrals natural. Sites like Vistaprint make ordering custom cards easy.
Interior and exterior retail signage is also invaluable for branded visibility. Vistaprint produces eye-catching signs, banners, window graphics, and displays.
Purchasing a Domain Name
Secure a domain name that matches your brand name and is short and memorable. Aim for .com availability or alternatives like .store or .jewelry if taken. Use Namecheap for secure and affordable registration.
Building a Website
Every jewelry brand needs an online home. Employing a web developer on Fiverr ensures a polished site quickly. More budget-friendly DIY website builders like Wix also work for launching your digital presence.
12. Join Associations and Groups
Joining relevant local organizations is a smart move for new gold jewelry ventures. These groups provide invaluable networking, advice, and exposure.
Local Associations
Area jewelers associations like the National Association of Jewelry Appraisers offer guidance and connections. Membership provides access to events, continuing education, and promotion opportunities. Most major cities have similar non-profit groups.
State jewelers associations are another great resource like the Texas Jewelers Association. They hold annual conventions featuring the latest designs, technology, and industry trends. This insider access helps build skills and relationships.
Local Meetups
Attending jewelry maker meetups facilitates connecting with others nearby in the industry. Sites like Meetup make finding relevant groups easy.
Meetups enable chatting with fellow designers to exchange ideas and hard-won lessons. The hands-on workshops often provided are also fantastic for expanding skills.
Facebook Groups
Engaging in jewelry Facebook Groups opens possibilities to connect nationally. Groups like Jewelry Marketing Tips & Tricks For Jewelry Business Owners and metalsmithing and Permanent Jewelry Business Community have plenty of members to draw wisdom from.
13. How to Market a Gold Jewelry Business
Marketing your online jewelry store or brick-and-mortar shop is important. The way you market yourself tells customers who you are, what you do, and why they should choose your brand.
Friends and Family
Tap into your inner circle first. Encourage satisfied customers to endorse your business online and refer family and friends. Incentivize referrals with discounts or free jewelry cleaners with every order driven by an existing customer. Word-of-mouth is your most valuable asset early on.
Digital Marketing
Along with word-of-mouth marketing, tap into digital advertising. Some common ways to market your brand digitally, include:
Google Ads – Drive traffic to your website by bidding on relevant keywords like "gold jewelry" and "custom rings" so your ads appear in searches.
Social Media Marketing – Run targeted Facebook and Instagram ads focused on ideal demographics like women 25-45. Create engaging content showcasing new collections.
Email Marketing – Collect customer emails on your site and send periodic newsletters with promotions and new arrival announcements. Services like Mailchimp help automate campaigns.
Search Engine Optimization – Optimize website copy, tags, and backlinks to rank higher in search results for keywords like "affordable jewelry". This brings in free organic traffic.
YouTube Channel – Share behind-the-scenes production tutorials and company videos to humanize your brand and reach jewelry enthusiasts.
Traditional Marketing
Traditional tactics also complement your overall marketing strategy. Jewelry designers work in a very tactile industry. Traditional marketing engages in this tangible sense with:
Direct Mail – Send postcards and catalogs to advertise new collections to local households. More cost-effective for hyper-targeted distributions.
Local Events – Renting booths at community festivals, art fairs, and holiday markets provides on-the-ground sales and branding opportunities.
Radio Spot Advertisements – Brief audio ads on popular local stations can raise awareness. Best for limited promotions vs. ongoing campaigns.
With the right mix of digital marketing and select traditional tactics, new gold jewelry ventures can cost-effectively build an audience and customer base over time.
14. Focus on the Customer
The customer is king. When you start a jewelry business, keeping customers happy is half the battle. Whether you run an online store or a brick-and-mortar location, customer focus is critical. Some ways to show customers that your business and jewelry designers care include:
Offer complimentary jewelry cleaning and maintenance tips during purchase consultations.
Guide customers through best practices for keeping pieces shiny and untarnished.
Consider handwritten thank-you notes after sales.
Respond promptly to questions or concerns post-purchase.
Train staff to provide informed, friendly service also boosts satisfaction.
Leverage surveys and reviews to identify areas for improvement too.
Delivering consistently high-quality service distinguishes newcomers in a crowded jewelry industry. The goal should be building lifelong client relationships through memorably positive interactions and support. This earns trust and referrals that fuel sustainable growth.