The gold and alloy dental industry is growing at a rapid rate. The market could reach $3.1 billion by 2031 if it continues on its upward trajectory. Currently, it's projected to travel at a compound annual growth rate (CAGR) of 4.9%. Now is a great time to get involved and start a new business alone or with business partners in the gold tooth industry.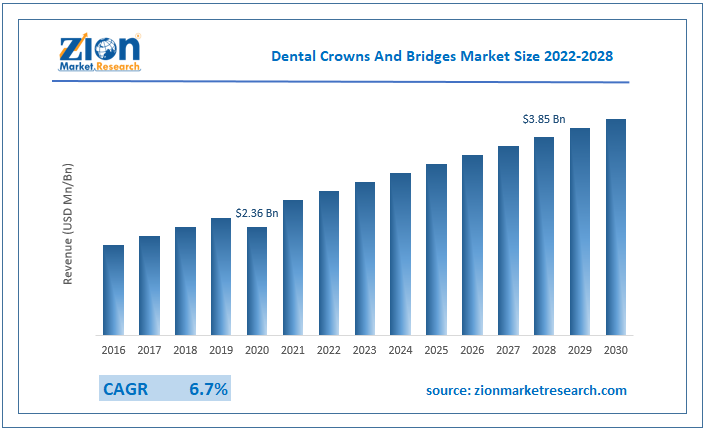 Sparkling grills and shiny gold caps have become popular fashion accessories to hip-hop and status symbols. The cultural significance of gold teeth traces back centuries, and hip-hop culture has led to an explosion in popularity. Nowadays gold teeth are a way for people to show off their style and success.
This guide will walk you through how to start up a gold teeth business. Topics include market research, building a gold teeth brand, exploring marketing strategies, optimizing branding gold teeth designs, and other details for a comprehensive business plan. Here's everything you need to get started in your own gold teeth business.
1. Conduct Gold Teeth Market Research
Market research is important to any successful business. Research offers insight into the local business licensing office, your target audience, local market saturation, and a few key steps you need to know as a gold teeth business owner.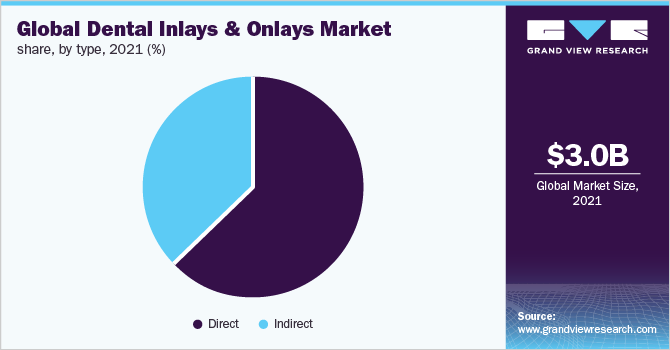 Some details you may learn through primary and secondary market research include:
A cultural shift towards bold, flashy fashion is driving demand. Gold teeth "grills" originally gained popularity in hip-hop culture, becoming a symbol of success and status.
Today the trend has gone mainstream. Celebrities like Post Malone and Kanye West have helped popularize gold teeth caps and detachable grills.
As social media gives people new platforms to express themselves, demand for unique accessories like gold teeth rises.
While historically men accounted for the majority of gold teeth sales, companies are now targeting underserved markets.
Women make up an estimated 30% of gold teeth customers, according to Dentistry Today.
Businesses that successfully market to women and other demographics outside hip-hop culture can carve out a profitable niche.
The majority of sales come from removable gold teeth grills, which are less invasive and cheaper than permanent gold caps.
To maximize profits and growth opportunities, gold teeth companies should invest in online sales and social media marketing.
Online retailers have found success driving sales through Instagram and TikTok.
Creative social campaigns and influencer partnerships attract new demographics and make gold grills go viral.
While the US and UK are the largest markets, global demand is rising. Africa, Asia, and the Middle
East represents emerging markets as hip-hop culture and ostentatious fashion spreads.
Companies that build an international customer base and supply chain will have the largest growth potential moving forward.
Overall, the gold teeth industry shows no signs of slowing down. Companies able to effectively market and sell gold grillz, especially through e-commerce and social, can tap into skyrocketing demand and changing tastes in fashion and self-expression. The golden opportunity is now.
2. Analyze the Competition
Thorough competitive analysis is crucial for business plans when launching a new gold teeth company. For brick-and-mortar shops, identify local competitors by searching online directories and driving around town. Take note of their location, branding, storefront, and any promotions or ads.
Evaluating online competitors is also key. Use SimilarWeb to see their web traffic and search ranking. Check social media follower counts and engagement rates.
Sign up for email lists to analyze promotions and offers. Google search ad terms related to gold teeth to see who ranks top and their ad messaging.
Analyze competitor product offerings and pricing on their sites.
Compare gold teeth types (grills vs caps), designs, diamond options, and material grades. See what customization options they provide.
Undercut prices to attract customers initially, but don't compromise on product quality.
Study their brand messaging and marketing across channels.
Research target demographics.
See which competitors cater specifically to different demographics through their branding and marketing.
Gaining a thorough understanding of competitor strengths and weaknesses allows you to carve out a unique market position. Lean on underserved segments, differentiating brand messaging, strategic partnerships, and competitive pricing.
3. Costs to Start a Gold Teeth Business
Starting a gold teeth business requires careful financial planning and cost analysis. From initial investments in equipment and inventory to ongoing expenses like staffing and marketing, entrepreneurs need ample capital to get their Grill empire up and running.
Start-Up Costs
Registering your business formation will cost $50-$150 depending on your state and entity choice of sole proprietorship, LLC, or corporation.
Any required local business licenses will also run $50-$100 on average.
Leasing a retail space for a storefront averages $15-$25 per sq. ft monthly, or around $2,500 monthly for a 1,000 sq. ft shop.
Upfront costs like security deposits and buildout renovations could tack on another $5,000-$10,000.
Purchasing basic dental lab equipment like wax pots, casting machines, polishing tools, and 3D printers will run $10,000-$15,000 for a robust starter kit.
Stocking up on gold materials and lab consumables will cost another $5,000 initially.
Hiring staff like sales associates, dental technicians, and administrative help will add further start-up costs.
With competitive wages and benefits, plan on $60,000 annually per full-time employee.
Don't forget small assets like office supplies and furniture, shop decor, initial marketing materials, and the shop's opening inventory of grills. Altogether, expect to spend $15,000-$20,000 on these various start-up needs.
All said the total estimated start-up investment ranges from $100,000-$150,000.
Ongoing Costs
Fixed monthly costs will include rent and utilities at about $3,500, employee wages averaging $20,000, and insurance at approximately $1,000. Total these fixed costs to around $28,500 monthly.
Variable costs dependent on sales volume include:
Cost of goods sold like gold materials, and supplies – budget 30-50% of revenue
Packaging and shipping costs – $2-$5 per order
Transaction fees for credit card payments – 3-5% of revenue
Advertising and marketing – 10-15% of revenue, higher initially
Miscellaneous supplies and repairs – 5% of revenue
Getting a gold teeth business off the ground requires major capital investment upfront, but prudent financial planning and cost control will pay off with glittering profits.
4. Form a Legal Business Entity
When starting a gold teeth company, the legal structure you choose determines everything from taxes to liability protection. The four main options each have pros and cons to weigh.
Sole Proprietorship
The simplest structure where you is own the business. No formal registration is required, though you'll still need licenses and permits.
Pros: Easy to set up, no corporate taxes beyond your income tax, full control of operations and profits.
Cons: Unlimited personal liability if sued, no liability protection, and limited options for growth capital. Difficult to hire employees or take on partners.
Partnership
Two or more co-owners share control of the business. You can create a legal partnership agreement to designate rights and responsibilities.
Pros: Easy setup, shared resources and expertise with partners, still taxed as pass-through personal income.
Cons: Joint liability, disagreements between partners, limited fundraising options, partners are responsible for business debts.
Limited Liability Corporation (LLC)
LLCs offer personal liability protection with pass-through taxation. Members own the LLC like shareholders but aren't personally liable.
Pros: Liability protection for owners' assets, flexible management structure, easy to add members, no corporate double taxation.
Cons: More paperwork to form and maintain, profit passed through to personal taxes, limited options to raise capital from investors.
Corporation
A complex but flexible structure for larger gold teeth companies. Requires articles of incorporation and corporate bylaws.
Pros: Complete liability protection, can sell company stock and raise outside investment, and some tax deductions for expenses.
Cons: Closely regulated, most expensive to create with fees and paperwork, subject to corporate income tax on profits.
Overall an LLC provides the best blend of liability protection, tax flexibility, and ease of management for a gold teeth startup aiming for growth. Consult a business lawyer to determine the optimal structure. Protect your golden smile business from the start.
5. Register Your Business For Taxes
One key task when forming your gold teeth business is obtaining an Employer Identification Number, or EIN, from the IRS. This unique identifier is like a Social Security Number for your business.
An EIN is required to open business bank accounts, apply for licenses and permits, hire employees, and file taxes for your company. Sole proprietors can use their your requires instead, but an EIN adds legitimacy and separates your business and personal finances.
The good news is applying for an EIN is quick and free through the IRS website. Follow these steps:
First, navigate to the EIN Assistant at IRS.gov and select "View Additional Types, Including Tax-Exempt and Governmental Organizations."
Next, apply as a sole proprietor or your business entity type. The online form will request basic information about your company and owners.
Be sure to have your mailing address, business name, ownership details, and Social Security Numbers handy. The online EIN application takes about 15 minutes in total.
At the end, you'll receive your EIN confirmation via email. Print this for your records along with the IRS confirmation notice that arrives by mail.
In addition to your federal EIN, contact your state revenue or taxation department to obtain any required state tax IDs for collecting and remitting sales tax. Registering for state tax IDs is also free of charge.
With your EIN and state tax IDs, you can open business bank accounts, apply for the proper licenses and permits, and operate legally as an official business. Taking these key steps early on will set your gold teeth business up for success.
6. Setup Your Accounting
Meticulous bookkeeping and accounting are critical to the success and longevity of your gold teeth business. Proper financial practices help optimize profits, manage taxes, and keep your company compliant.
Open a Business Bank Account
Begin by separating personal and business finance. Open a dedicated small business checking account to use for all revenue and expenses. Never co-mingle personal and company funds.
Accounting Software
Implement small business accounting software like QuickBooks to automate tracking income, inventory, payroll, taxes, and more. The seamless integrations with bank/credit card accounts save tons of time on manual data entry and reconciliation.
Hire an Accountant
Hiring an accountant, at minimum for year-end tax preparation, provides expert guidance on optimizing your tax liability. Expect to invest $1,000-$3,000 for their services. If audited by the IRS, your meticulous books will be a lifesaver.
Get a Business Credit Card
Apply with your EIN, company financial statements, and business plan. The credit access will provide flexibility to cover larger purchases or operating costs as needed.
Additional accounting best practices:
Track income/sales and expenses in time State your ideal
Reconcile accounts regularly to prevent errors
Stay organized with receipts and documentation
Take quarterly profit/loss snapshots and make tax estimates
Don't take excessive owner draws or co-mingle profit
With disciplined accounting habits and expertise from a pro like QuickBooks or an accountant, your gold teeth venture will shine bright. Don't undermine your success with sloppy financial practices – invest in your accounting foundations early.
7. Obtain Licenses and Permits
Before welcoming your first customer, it's crucial to ensure your gold teeth business has all the Double-check licenses and permits. Find federal business requirements through the U.S. Small Business Administration. The SBA also offers a local search tool for state requirements.
First, check federal, state, and local regulations to determine which licenses and permits apply to your specific business activities and location. Requirements vary based on geography and operations.
Common licenses include a state business license which covers basic registration and taxation needs in most areas. Look into professional licenses if you'll be custom-fitting grills onsite or operating a jewelry retail space.
For example, a dental laboratory registration certificate would be needed for molding and casting custom gold teeth on-premises. States regulate the buying and selling of precious metals, gems, and jewelry.
You may also need permits related to your physical retail space depending on local codes. Options include occupancy permits, fire, and safety inspections, alarm system permits, and signage permits for any exterior storefront advertising.
Don't forget industry-specific regulations too. For example, following FDA guidelines on using nickel-free metals for grills that fit inside the mouth. Shop OSHA requirements for employee safety protocols. And comply with EPA standards for handling lab waste.
Every license and permit serves a specific purpose for consumer protection and public welfare. Don't cut corners – it can lead to thousands in fines.
Display all required licenses prominently in your retail space or dental lab once issued. This reassures customers that you operate 100% legally. Pro tip: create a page on your website highlighting your credentials too.
8. Get Business Insurance
Insuring your gold teeth business protects against unexpected catastrophes that could put you out of business. The right policies defend your company assets and mitigate risks.
Without coverage, a single incident could spell disaster:
A burst pipe floods your retail store, ruining inventory and equipment. Lacking business property insurance means paying costly repairs and replacements out of pocket.
A former employee files a wrongful termination lawsuit. Without liability insurance, legal fees could drain your accounts fast.
You get into a car accident while delivering custom grills. Business auto insurance would pay for damages. Instead, the costs fall on you.
Safeguard against scenarios like these by securing key business insurance policies:
General liability insurance covers legal issues like third-party property damage, bodily injuries, slander, and more. Expect $500-$1,500 annually.
Commercial property insurance replaces stolen or damaged retail space, equipment, and inventory. Costs range from $1,000 for basic coverage.
Business owner's policy (BOP) bundles property and liability for convenience. Adds just 10-20% to the cost.
Workman's comp insurance is mandatory if hiring employees. Covers injuries and incidents on the job. Cost depends on payroll size.
Business auto insurance for company vehicles. Legal minimums start around $500 annually.
The application process is straightforward. Contact insurers like Progressive, Allstate, and Travelers to get quotes. Provide details on your business operations, assets, and number of employees. Policies can be secured in a matter of days.
9. Create an Office Space
Having a professional office provides consultations, administrative work, and housing sensitive customer data securely. The optimal space depends on your budget and operations.
Home Office
Working from a dedicated home office allows bootstrapped entrepreneurs to keep overheads low starting. Expect costs of $100-$300 monthly for upgraded internet, phone lines, utilities, and furnishings.
Home offices work well for solo founders doing sales, marketing, and back-end work remotely. However, meeting clients in your personal space appears less professional.
Coworking Space
Shared coworking spaces like WeWork provide an affordable, flexible office alternative. Open layouts promote networking and community too.
A basic desk rental at WeWork starts at around $350 monthly. Private offices for client meetings run $600-800 monthly. Great for establishing a professional presence on a budget.
Retail Office
If operating a jewelry storefront, utilize a back office for customer appointments to discuss new designs, products, and services.
Benefits include security, privacy, and separating retail crowds from fitting clients. Just factor in additional rental costs of $2-$4 per square foot monthly.
Commercial Office
Leasing dedicated commercial office space is ideal for larger gold teeth companies. Expect to pay $20-$40 per square foot in lease costs depending on location and amenities.
The privacy and legitimacy of standalone offices make bringing on investors and high-end clients smooth. Provides room to scale staff and operations too.
10. Source Your Equipment
A fully equipped dental lab is essential for crafting a dazzling grill. From wax presses to casting ovens, here are tips for sourcing the necessary equipment affordably. Here are some ways to source high quality materials.
Buying New
While pricey, purchasing jewelers' lab equipment from dental suppliers like DentalEZ ensures optimal performance and warranty coverage. Expect to invest $15,000+ for high-quality tools like 3D printers, laser welders, polishers, and casting machines.
Buying Used
Used equipment saves substantially on costs. Check eBay, Craigslist, and Facebook Marketplace for deals on secondhand wax presses, on torches, soldering irons, sandblasters, and more. Expect 50-75% discounts on buying pre-owned.
Vintage dental tools like burs and handpieces can also be cleaned up and tuned to work like new again. Take care to inspect the condition and function before purchasing.
Renting
If cash-strapped at first, renting basic lab tools can minimize the initial capital needed to open. Daily rentals of wax presses, casting equipment, and other specialized that help begin operations on a budget.
This allows testing different equipment before buying. Just ensure the rented tools meet safety and compliance standards. Average rental fees range from $ 50 to $200 daily.
Leasing
Leasing essential dental lab machinery through companies like Marmon Finance spreads costs over 12-48 months. Payments are manageable at $200-$500 monthly with flexible lease-to-own terms.
Leasing equipment also enables easy upgrading to the latest models each cycle. However, maintenance and insurance fees apply with leasing.
11. Establish Your Brand Assets
Creating a strong brand identity helps your gold teeth business stand out and build recognition. Investing in professional branding vastly improves the chances of smiling success.
Getting a Business Phone Number
A unique business phone number lends legitimacy and provides top-notch customer service. Use a modern cloud-based system like RingCentral that enables call routing, voicemail transcriptions, CRM integrations, and texting. Expect costs starting at $30 per month.
Creating a Logo and Brand Assets
A polished gold teeth logo instantaneously communicates your brand. Consider a modern, minimalistic logo that aesthetically represents luxury and glamour.
Complement with branded colors, fonts, and designs applied across business cards, packaging, your website, and marketing materials. Consistent visuals boost memorability.
Design services like Looka make professional logos and brand asset kits fast and affordable.
Business Cards and Signage
Business cards featuring your logo provide networking and sales opportunities everywhere from industry events to chance encounters.
Online printing services like Vistaprint offer 500 basic cards for as low as $20. For retail spaces, quality interior and exterior signage drives foot traffic and brand recognition.
Purchasing a Domain Name
Secure a domain name that matches your gold teeth company name for branding continuity. Short, simple domains with .com extensions have the most impact. Use domain sites like Namecheap for the best rates.
Building a Website
An online home base provides 24/7 access for customers to explore products, book appointments, and make purchases.
Leverage user-friendly website builders like Wix to launch a professional site yourself affordably. Or hire expert web developers from marketplaces like Fiverr for custom designs.
12. Join Associations and Groups
Joining relevant local organizations provides invaluable networking and growth opportunities for your gold teeth venture.
Local Associations
Industry associations like the National Association of Jewelry Appraisers offer conferences, training, and connections. Membership fees are reasonable with benefits like collective bargaining power and consumer trust.
For example, joining the local chapter of the Custom Gold Grills Association for $125 annually connects you with fellow jewelers and mentors in your city.
Local Meetups
Attending meetups helps build community with others in your field. Sites like Meetup make finding relevant local events for jewelers, and precious metal workers, and more simple.
Trade shows enable showcasing your designs and services while learning about the latest industry innovations. The connections made can lead to valuable referrals and advice.
Facebook Groups
With over 1 billion users, Facebook hosts niche communities for any industry imaginable. Search for and join relevant groups.
The Gold, Diamond Grillz, And Jewelry group has over 2,000 global members actively sharing tips, product photos, and inspiration. Participate to gain insights from fellow entrepreneurs worldwide.
13. How to Market a Gold Teeth Business
Implementing an effective marketing strategy is essential for generating buzz and sales for your fledgling gold teeth outfit. While referrals and word-of-mouth are hugely important initially, establishing diverse marketing initiatives will drive growth.
Referrals
First and foremost, incentivize happy customers to endorse your brand on social media and refer friends and family. Perhaps offer a 10% discount code as a reward for posts and referrals. This builds credibility and reach exponentially.
For amplifying your marketing efforts:
Digital Marketing
Run Google/Bing ads focused on keywords like "gold grills", and "custom jewelry" to attract local searchers.
Create Facebook and Instagram ads highlighting your designs. Geo-target nearby areas and demographics.
Post TikTok videos showcasing the creation process from mold to final grill. Engage followers.
Start a YouTube channel with tutorials, product videos, testimonials, and more.
Write blog posts about gold teeth trends to boost SEO and attract visitors.
Send email newsletters with new product launches, specials, and company updates.
Traditional Marketing
Print flyers to distribute at local concerts, fairs, and other music events.
Take out ads in arts and culture magazines and newspapers. Target relevant sections.
See if local radio stations will feature your business or run an ad spot. Adds mass reach.
Rent a billboard or ad space on public transportation near your store if your budget allows the.
Sponsor community events related to arts/music to get brand visibility.
The most effective marketing incorporates both digital and traditional tactics tailored to your audience. Test different initiatives and double down on what drives the most sales. With smart marketing, your gold teeth venture will shine.
14. Focus on the Customer
Providing an exceptional customer experience is crucial for any company, but especially for personal services like gold teeth fittings. Draw in potential customers and drum up repeat business. Satisfied clients become your best promoters. Some ways to improve customer focus in a successful gold teeth business include:
Start by making the design process as enjoyable and streamlined as possible. Treat each customer individually and patiently guide them to a gold tooth style that fits their personality and budget.
Displaying a few stunning samples helps spark inspiration. But don't push pre-made options if they desire a fully custom piece.
During molding and fittings, ensure maximum comfort. Explain techniques clearly and listen closely to any concerns. Artists with an eye for design and a caring chairside manner build loyalty.
Follow up after delivery to ensure complete satisfaction. Ask for feedback on the process and final product. This shows you care and helps improve operations.
Provide contact avenues like email, text, and social media for easy communication. Quickly resolve any issues that arise to retain trust.
Delighted customers proudly show off their new smile and refer friends and family. Nearly half of small businesses today derive from word-of-mouth referrals. Prioritizing customer service generates invaluable long-term growth.
With exceptional care and communication surrounding the entire gold tooth process, your gold teeth business can shine one smile at a time.