The global hair oil market has seen intense growth over the past few years. With a projected compound annual growth rate (CAGR) of 4.27% from 2023 to 2028, the market could reach $4.38 billion by 2028.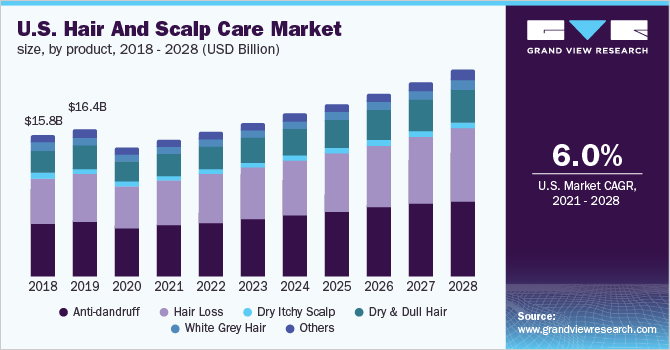 Hair growth oil is formulated with potent natural ingredients like castor oil, rosemary oil, peppermint oil, and various essential oils. For entrepreneurs interested in launching a hair growth oil brand, now is an opportune time. Through this guide, we'll discuss how to start a hair growth oil business. Topics include market research on herbal hair oil, competitive analysis of the hair oil market, sourcing herbal hair oils, and more.
1. Conduct Hair Growth Oil Market Research
Market research is important for hair growth oil businesses. Market research comes in two forms, primary and secondary. Both are important to find the target market, source equipment and products like light hair oil, cooling hair oil, and ingredients for making herbal hair oils, and develop a business plan.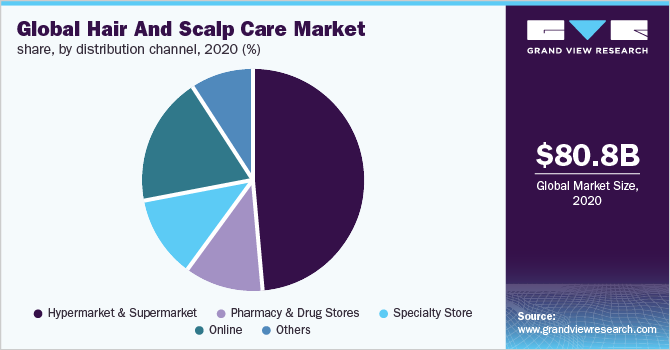 Some of the information you'll find through market research includes:
Driving this growth is rising consumer interest in natural, botanical solutions for hair health and treatment.
With over 50 million men and 30 million women experiencing hair thinning by age 50, demand is significant.
Castor oil, rosemary oil, peppermint oil, and various essential oils like lavender, cedarwood, and thyme are popular natural ingredients in hair growth oils.
Formulating an effective proprietary blend allows entrepreneurs to meet consumer demand while standing out in a crowded market.
Specialty formulas like organic, cold-pressed, or focused on hair types also present an opportunity.
In terms of branding and marketing, compelling origin stories and transparent sustainability practices appeal to hair oil buyers.
Clean beauty and conscious consumerism are increasingly important.
Shared values around ethical sourcing, eco-friendly packaging, charitable initiatives, and inclusion further enable brands to foster loyal customers.
Based on these insights, the ideal target demographic for a new hair growth oil brand is health-conscious women aged 25-44 seeking natural solutions for hair thinning and loss.
With strategic branding, quality formulation, and savvy digital marketing, the possibilities are substantial for entrepreneurs breaking into this fast-growing niche. The investment required depends on factors like manufacturing, packaging, ingredients, certifications, and distribution.
2. Analyze the Competition
Thoroughly analyzing the competition is crucial when launching a new hair growth oil. This enables you to identify key players, product offerings, pricing, and positioning in the market.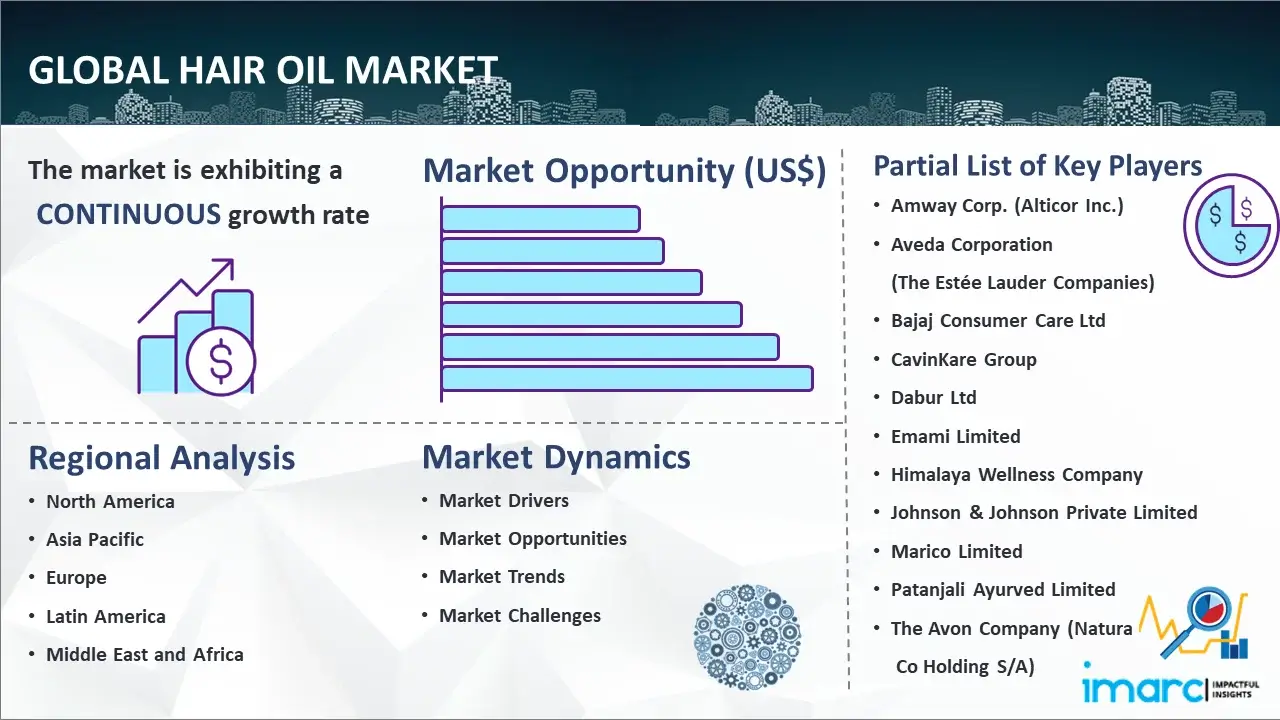 For brick-and-mortar competitors, locate hair growth oils sold locally in drug stores, natural grocery stores, salons, and beauty supply shops. Some ways to investigate the other hair oil growth businesses in the area include:
Note product details like ingredients, claims, packaging, and pricing.
Observe in-store branding, shelf placement, promotions, etc.
Evaluate e-commerce competition by searching for hair growth oils on platforms like Amazon, eBay, and Walmart.
Analyze customer reviews and ratings, pricing, shipping costs, product imagery, and branding.
Sign up for competitor email lists to learn about their promotions and launches.
Use tools like SEMrush to analyze competitors' SEO and digital strategy.
Assess their website traffic, top pages, keywords, backlinks, and social media presence.
Learn how they attract visitors online to inform your strategy.
Set up Google News and Google Alerts for key terms like "hair growth oil" and competitor brand names.
This surfaces media coverage, reviews, and discussions to stay on top of the niche.
Track product releases, controversies, or changes for various brands.
Following key hair growth oil influencers, bloggers, and affiliated hashtags on Instagram also provides intel.
Notice how they discuss, feature, and promote certain products.
Conducting thorough competitor research identifies areas of differentiation and growth for your hair oil brand. It also prevents duplicating efforts while enabling you to improve upon what's working for top brands already. Analyze often to keep up with this dynamic market.
3. Costs to Start a Hair Growth Oil Business
When launching a hair growth oil brand, there are various start-up and ongoing costs to consider.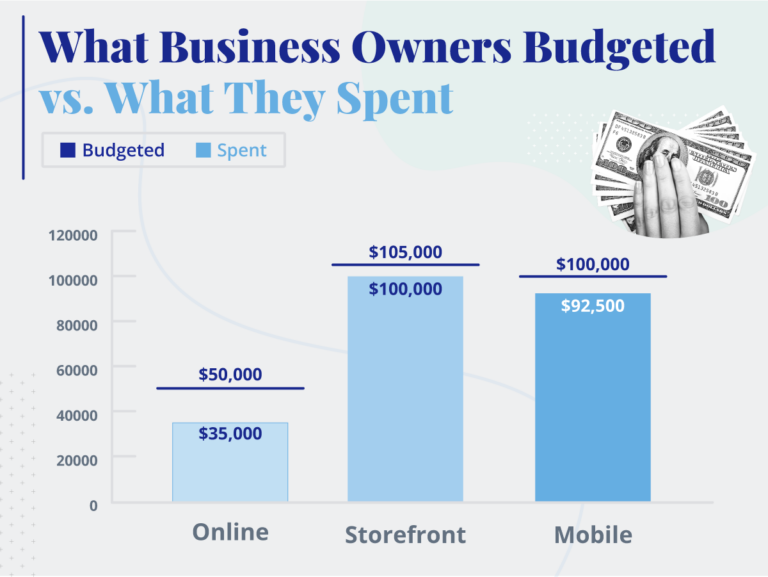 Start-Up Costs
Product Formulation & Testing: Developing an effective proprietary hair oil formula with natural ingredients will require extensive R&D Expect to invest around $5,000-$10,000 on initial formulation and stability testing.
Ingredients & Packaging: Ingredients like castor oil, essential oils, dropper bottles, and labels will be an upfront cost. Budget $2,000-$5,000 depending on order quantities and materials.
Permits & Licensing: Registering your business, applying for an EIN, and obtaining required licenses/permits can cost around $500-$1,500 depending on your location. Some states require cosmetics licenses.
Website & Branding: A professionally designed brand identity and website helps establish credibility. Budget $3,000-$5,000 for logo design, copywriting, site hosting, etc.
Professional Services: Lawyers and accountants can help navigate legal compliance, trademarks, accounting, etc. Allow $2,000-$5,000.
Inventory: Producing an initial inventory batch will be significant, often $5,000-$10,000 for 1,000-5,000 units. Start small and reinvest revenue.
Equipment: Basic equipment like mixers, funnels, scales, and lab ware will be needed. Estimate $1,000-$3,000 depending on production scale.
Office & Warehouse Space: A small office and product warehouse space may cost $2,000-$4,000 per month. Remote work can lower costs initially.
Salaries: Staff like product developers, marketers, and assistants can amplify growth but add $8,000-$15,000 in monthly payroll expenses.
Ongoing Costs
Facilities: Monthly office and warehouse rentals average $2,000-$4,000 depending on the location and space required.
Utilities: Electricity, gas, water, waste, and high-speed internet for operations may cost $500-$1,000 per month.
Insurance: Product liability and business insurance often ranges from $100-$300 monthly.
Advertising: Google, Facebook, Instagram ads, etc. can cost $500-$5,000+ per month depending on reach and engagement goals.
SaaS Services: Subscriptions for email, project management, accounting, and other software average $100-$500 monthly.
Packaging & Ingredients: With ongoing production, raw materials like oils and packaging will likely be $5,000-$15,000 per month.
Credit Card Processing Fees: Payment gateway and transaction fees usually run 2-4% of sales.
Salaries: For a small team, estimate $8,000-$15,000 in monthly payroll. Larger staffs get more expensive.
Taxes: Expect to pay quarterly estimated business taxes, often totaling 20-30% of profits.
Maintenance & Repairs: Keeping equipment and facilities running properly may cost $500-$2,000 monthly.
Analyzing both start-up and ongoing costs allows new hair growth oil entrepreneurs to accurately project budgets, manage cash flow, and financially plan for stability and growth. While expenses can seem high, the potential sales upside in this rapidly growing market makes for a smart investment given proper execution.
4. Form a Legal Business Entity
When starting a hair growth oil business, selecting the right legal structure is key. The four main options each have pros and cons to weigh.
Sole Proprietorship
A sole proprietorship is the simplest, with pass-through taxes and full control for one owner. However, the owner has unlimited personal liability for debts and lawsuits. This exposes their assets should issues arise.
Partnership
Partnerships enable multiple owners to share control and liability risks. But partnerships can get complicated with profit-sharing percentages and decision-making. Personal assets remain vulnerable without corporate veil protections.
Corporation
A corporation provides limited liability for shareholders but involves double taxation on profits. Formal directors/officers must be appointed and extensive record-keeping is required. Access to capital can be easier with stock offerings. But for a small hair oil business, maintaining corporate formalities is often overly burdensome.
Limited Liability Company (LLC)
For most hair growth oil startups, forming a limited liability company (LLC) is the best choice. LLCs limit owners' liability and allow pass-through taxation to avoid double taxation. Compared to corporations, LLC maintenance and paperwork are simpler with fewer recording requirements. LLCs can also easily add new members or divide profits unevenly with flexibility.
5. Register Your Business For Taxes
Once you have legally formed your hair growth oil business as an LLC, the next crucial step is obtaining an Employer Identification Number (EIN) from the IRS.
An EIN acts as a social security number for your business for tax and banking purposes. It is required for opening business bank accounts, applying for licenses, hiring employees, and filing taxes properly.
As a new LLC, you can easily apply online for an EIN in minutes. The IRS EIN Assistant walks you through each step:
Select your LLC as the legal structure
Enter your LLC's official name & physical business address
Select the "Hired employees" option
Select "Banking purposes" as your reason for applying
Provide your personal identifying info as the applicant
Print/save the confirmation page with your new EIN
The online EIN application is free and you'll get the EIN immediately upon finishing the steps.
You'll also need to register for state taxes to obtain a sales tax permit to collect, file, and pay sales tax in your particular state. Complete the state's business tax registration form and submit a small fee to receive your sales tax ID number.
With an EIN and sales tax permit, you can open a business bank account, apply for any necessary licenses, and properly handle taxes and deductions for your hair growth oil LLC.
Having these registrations and IDs in place legitimizes your business and keeps you compliant as you start selling products, paying employees, and filing quarterly taxes on your earnings. It's a quick, essential process for new entrepreneurs to complete.
6. Setup Your Accounting
As a new entrepreneur launching a hair growth oil brand, implementing organized accounting practices from the start is critical. Proper bookkeeping and financial management will save you headaches down the road with the IRS while enabling smarter business decisions using financial data.
Software Accounting
Accounting software is a big help for small businesses. Services like QuickBooks integrate with business bank/credit accounts to automate expense tracking, invoicing clients, managing payroll, and more.
Apply for a Business Credit Card and Business Bank Account
Begin by separating personal and business finances. Open a dedicated business checking account to keep all income and expenses separate. Speaking of credit, apply for a small business credit card with your EIN to further distinguish business transactions. This also builds your business credit history as your limits grow with revenue.
Hire an Accountant
While software and credit aids streamline finances, partnering with an accountant takes optimization further. A bookkeeper can reconcile accounts, provide monthly profit/loss statements, advise on business tax deductions and credits, and ensure filings are compliant. Expect to invest $100-$250 monthly for these services.
Come tax season, your accountant can compile all financial documentation and submit mandatory filings like income taxes, sales tax, and payroll tax. This expertise protects you if ever audited by the IRS. Expect to pay $500-$2,000 for annual tax prep, depending on complexity.
7. Obtain Licenses and Permits
Before selling your first bottle of hair growth oil, it is crucial to ensure your business has the proper licenses and permits. Federal licenses are available through the U.S. Small Business Administration. The SBA also offers state and city license information.
At the federal level, hair oil producers must register with the FDA and adhere to their cosmetics safety requirements. While less stringent than drug regulations, FDA guidelines still mandate detailed ingredient labeling, safety substantiation, and adverse event reporting. Expect to invest around $2,000 initially for FDA registration and compliance.
States also regulate beauty product businesses. For example, California requires a Cosmetic Registration License through its Safe Cosmetics Program for any company with over $5,000 in revenue. Texas, Louisiana, and Florida also have applicable licenses. Research requirements for your target markets.
Additionally, many states require general business licenses to legally operate. For instance, New York's Certificate of Authority involves a $25 fee plus ongoing franchise taxes. Washington's Business License Application costs $15-$115 depending on location and business type.
Don't forget city and county permits that may apply to your hair oil production facility. Zoning occupancy permits, fire department permits related to chemical storage, plumbing permits for laboratory sink installation, and more may be needed locally.
The licensing and permitting process ensures your hair growth oil business meets all standards and regulations. Though cumbersome, compliance protects customers and provides legal authority to conduct business. Renewals and ongoing maintenance will be required as well.
8. Get Business Insurance
Operating a hair growth oil business without adequate insurance opens dangerous liability risks. The right coverage protects your company's finances and assets if sued, burglarized, or disaster strikes.
For example, a disgruntled customer could claim a bad reaction from using your oil. Without liability insurance, you'd personally foot their costly medical bills. Or a fire could destroy your production facility and inventory without insurance to rebuild. Even a slip-and-fall accident on your property could lead to an expensive lawsuit alone.
Begin by evaluating risks unique to your business model and operations. This determines what coverage is necessary. Common policies include General Liability Insurance covering bodily injury/property damage claims against your business, and Product Liability Insurance protecting against product-related lawsuits. Business Interruption Insurance replaces income lost due to disasters halting operations. Commercial Property Insurance covers damage to company property and assets. There are numerous options to investigate.
Next, request quotes from various business insurance providers. Compare coverage terms, exclusions, deductibles, and premium costs. Involve any partners or investors in selecting an adequate liability limit that covers potential risks without overspending.
Expect costs from $30/month up to $150/month depending on your policy customization. Comprehensive protection provides peace of mind and financial stability if faced with hefty legal, property, or health expenses down the road. Do not neglect this step before officially launching your hair growth oil business. The risks are simply too great.
9. Create an Office Space
Having a professional office space lends legitimacy to your hair growth oil startup and provides an environment conducive to focus and productivity when handling tasks like bookkeeping, marketing, R&D, and customer service.
Home Office
A home office allows maximum convenience and the lowest costs starting. Expect to invest around $500-$2,000 on a desk, chair, computer, phone, filing cabinet, and basic office supplies to set up an efficient workspace at home. However, the distractions of home life can impede focus.
Coworking Office
Coworking spaces like WeWork provide an affordable office environment surrounded by fellow entrepreneurs. For $300-$500 per month, you can secure a semi-private workspace in a modern facility with business amenities, conference rooms, events, and networking. The community ethos boosts motivation levels.
Commercial Office
If securing venture capital funding, leasing dedicated commercial office space projects an image of stability and scale for investors. Class A spaces in prime locations start around $3,000/month for 1,000 sq. ft suites with high-end finishes and reception areas. However, costlier 5-year leases often require personal liability.
Retail Office
Retail space isn't usually required when formulating and selling hair oils online through e-commerce. However, some brands do operate storefronts for an immersive brand experience around $3,000-$5,000 monthly.
10. Source Your Equipment
Launching a hair growth oil product line requires various materials and equipment for formulation, bottling, labeling, and shipping. Strategic sourcing keeps startup costs manageable.
Buy New
When buying new, laboratory supply companies like ThermoFisher, Sigma-Aldrich, and scientific equipment provide quality beakers, mixing tanks, pipettes, and other critical labware for small-batch production. Expect to invest $1,000-$5,000 in outfitting your lab.
Buy Used
Buying affordable used equipment is also an option. Check industry classifieds like LabX and EquipNet for deals on used homogenizers, stirrers, funnels, measuring implements, and more, often 40-60% cheaper than new.
For raw ingredients like essential oils, castor oil, and vitamin E, bulk prices on Alibaba or from wholesalers like New Directions Aromatics maximize savings versus small bottles from health stores.
Renting
Renting small shared commercial kitchen spaces on an hourly basis also grants access to basic equipment for getting started with only a few hundred dollars per month.
11. Establish Your Brand Assets
Developing a strong brand identity helps new hair growth oil companies stand out in a crowded market and build customer recognition and loyalty.
Get a Business Phone Number
Acquiring a unique business phone number via a service like RingCentral adds legitimacy when interacting with suppliers, partners, and customers.
Design a Logo
A logo that reflects your brand story and values is also essential. Given the natural focus of hair oils, an abstract plant or herbal design often works well. Or minimalist graphics representing hair strength and nourishment. Looka's AI logo maker provides affordable, custom options.
With a color palette and logo established, create matching business cards, product labels, websites, social assets, etc. This cohesive visual branding helps customers identify your products on shelves or online.
Print Business Cards
Business cards enable networking, credibility, and referrals. As a new hair oil entrepreneur, exchanges at trade shows, store visits, and even casual encounters establish important connections. Order professional designs from Vistaprint.
Signage like pull-up banners for your booth at events is also useful for brand awareness. Vistaprint provides one-stop shopping.
Buy a Domain Name
Staking a claim on your brand name via a .com domain solidifies your identity and discoverability online. Namecheap offers affordable registration and protection from cyber squatters. Ideally, align your domain name with your product or brand name for simplicity.
Design a Website
A website that reflects the visual brand communicates product benefits, offers purchase options, and provides helpful hair care tips is now essential for any business.
Using an intuitive website builder like Wix enables crafting a professional site yourself or delegating to skilled web developers on Fiverr for more complex functionality.
12. Join Associations and Groups
Joining relevant local and online communities provides invaluable connections, advice, and growth opportunities for new hair oil entrepreneurs.
Local Associations
Searching for "[your city] cosmetics association" can uncover groups like the New York Society of Cosmetic Chemists that host educational events, networking mixers, and industry resources. Becoming a member puts you in touch with suppliers, labs, brands, and experts in your regional community.
Local Meetups
Sites like Meetup list local meetups for beauty and personal care professionals to swap insights on cosmetic trends, innovations, and best practices for things like scaling production or social media marketing. These in-person connections can yield mentorships and potential partnerships.
Attending large industry trade shows like Cosmoprof North America enables even more exposure. You can exhibit new products, connect with buyers from major retailers, learn about the latest technologies, and keep a pulse on where the market is headed.
Facebook Groups
For constant real-time intel, join targeted Facebook groups like the Cosmetic Industry Professionals group with over 5,000 industry members. Fellow hair care brand owners share everything from labeling questions to PR strategies in these online communities.
13. How to Market a Hair Growth Oil Business
Implementing marketing initiatives is crucial for getting the word out about your new hair care brand and attracting customers. Leveraging both digital and traditional strategies will be key.
Personal Network
Start by tapping into your personal and professional network. Provide free samples to friends, family, and colleagues and ask for honest feedback and reviews. Offer referral rewards like discounts to motivate happy customers to endorse your oils on social media and tell their circles. Word of mouth is invaluable early on.
Digital Marketing
Digital tactics should be at the core of your marketing strategy to connect with today's e-commerce consumers.
Effective digital marketing ideas include:
Google Ads to get your products displayed in search results
Facebook/Instagram ads targeted locally and to beauty consumers
Create engaging video content on YouTube and TikTok to demonstrate products
Start an email list to send promotions and build relationships
Run giveaways and contests to generate buzz and user-generated content
Post tutorials and blogs about hair care tips on your website
Optimize SEO with relevant keywords so people can discover you organically
Build relationships with influencers to collaborate on sponsored content
Traditional Marketing
When resources allow, limited traditional marketing could also help expose the brand:
Print flyers to distribute at local salons, fairs, conferences, etc.
Take out ads in beauty and hair magazines targeted to your audience
Sponsor community events related to hair care and health
Run radio ads on popular stations among your target demographics
Use billboards and benches near salons or in high-traffic areas
While digital tactics perform best for e-commerce brands today, traditional marketing can supplement when trying to penetrate specific local markets. But focus efforts where you can accurately measure ROI.
14. Focus on the Customer
Providing exceptional customer service needs to be a priority when starting a hair growth oil company to foster loyalty, referrals, and long-term growth. Some ways to improve customer focus for your hair growth oil business include:
With a new brand trying to break through in a crowded market, each customer interaction represents an opportunity to create a passionate brand advocate.
Things like prompt shipping, friendly email exchanges, and truly listening to feedback signal to customers that you genuinely care.
Conversely, negative experiences where a customer receives an incorrect order or damaging radio silence in response to inquiries mean you lose their business forever.
Word of mouth remains a powerful driver of awareness and sales.
Providing white-glove service demonstrates your commitment to the health of your customers' hair and your products' performance.
So be sure to invest in sufficient staffing, clear policies, and training to deliver consistent, thoughtful support. The ROI from customer service will be game-changing.