The housing market saw a major spike during the COVID-19 pandemic. With so many new homeowners across the U.S., it's not surprising handyman services are in high demand. These services include things like:
Painting
Floor repair
Installing drywall
Installing windows
Appliance repair
Smart home upgrades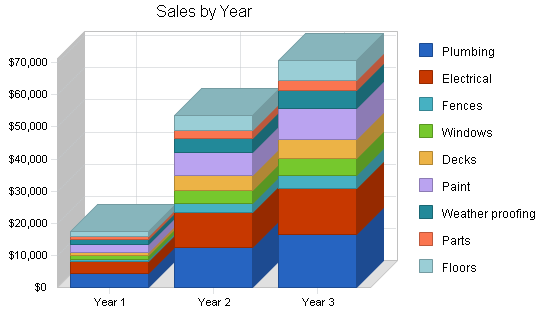 Future Market Insights says the handyman industry will be valued at $1.65 billion by 2032. From now until then, the market has a suggested CAGR of 19.67%. With such exponential future growth, it's a good time to get in on the ground floor with a successful handyman business.
Here, we'll discuss some of the finer points of how to start a handyman business. Some of the points we'll cover include market research, web design, handyman license and permits, and sourcing equipment.
1. Conduct Handyman Business Market Research
Entering any business arena blind is risky. Market research lets you create a realistic and detailed business plan with industry data. There are two types of research to compile, primary and secondary.
Primary research is first-person research. Things like asking community members about handyman services they'd like to try or visiting local competitor shops are first-person research.
It takes longer than secondary research because you're putting in the time and energy to find the information. It has a higher payoff in terms of local industry specifics.
Secondary research compiles data from pre-existing sources. Statistics on government websites or online ratings and reviews are considered secondary. This is research performed by someone else, but remaining public for continued use.
Some of the data to compile during your research is:
Popular handyman services
Number of homeowners in your area
Number of apartment complexes in your area
Tools and materials needed to perform popular services
Top competitors in town
Average cost for handyman services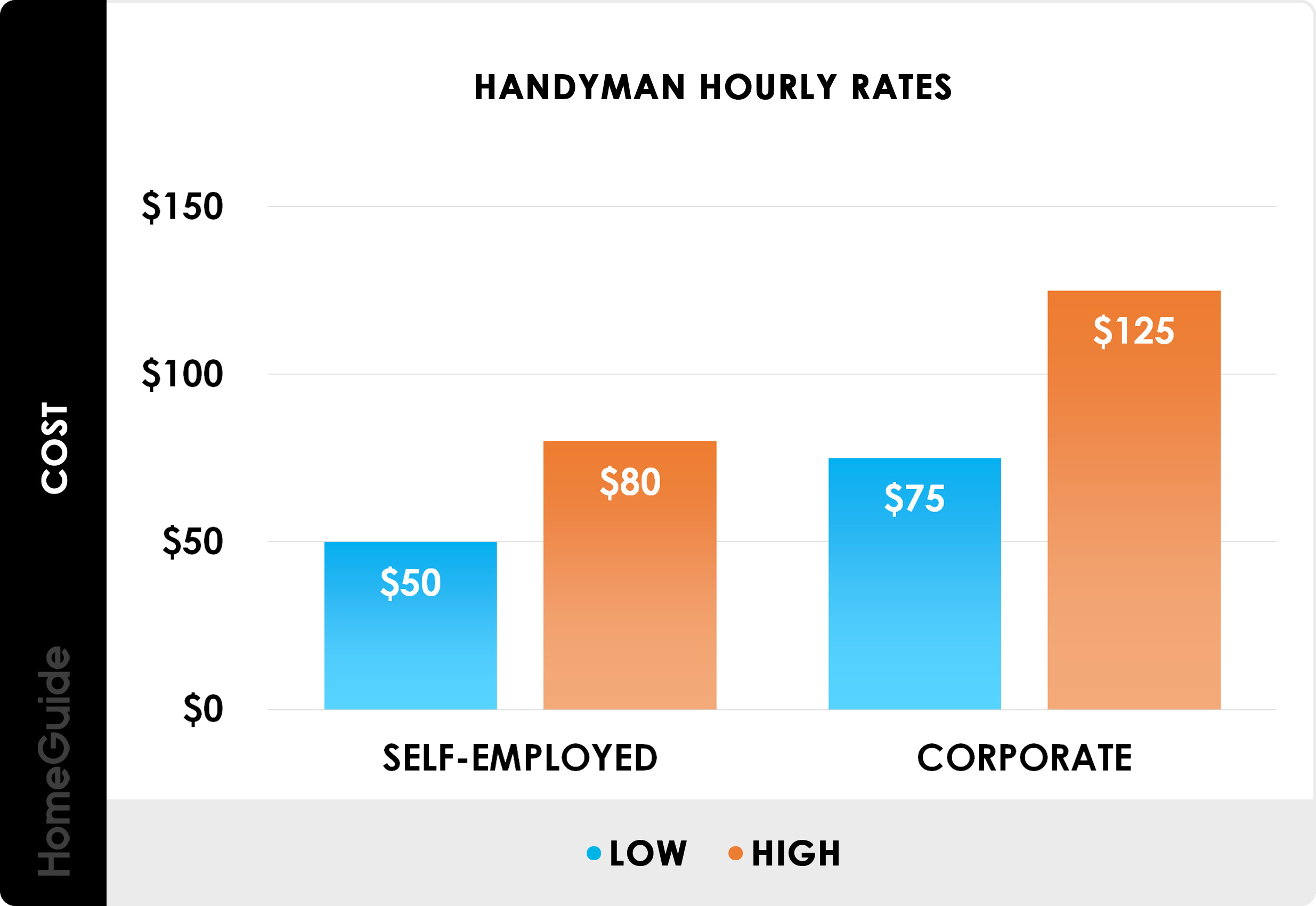 Market research dictates the appropriate services and prices your company should offer. It also helps you pinpoint trends in the industry and local competitors as you develop a new business plan.
Choosing the Right Services for Your Handyman Business
The term, "handyman" holds many different meanings. In fact, it includes a wide variety of industry services, including:
Carpentry
Plumbing
Stonework
Masonry
Electrical
Many view handymen as Jacks of all trades. Handyman companies may employ certified industry professionals from these fields. They may also employ apprentices and general handymen.
Your service offerings should be based on the range of specialties within your employee database. We discussed a few service offerings in our introduction. Other potential services you might offer are:
Brick laying
Lawncare and garden maintenance
Cleaning rain gutters
Plastering holes in walls
Door replacement
Deck repair
Replacing light fixtures and outlet covers
Some handyman brands also sell professional repair materials like spackle, paint rollers, and lumber.
2. Analyze the Competition
Knowing your competition helps you know your own team and job requirements better. Analyzing other local handyman companies gives you a leg up on the competition by providing valuable information on services, prices, and even past customer concerns.
Some businesses get hung up on good reviews during this part of the business planning process. It's the bad reviews of these competitors you want to focus on. Where did they go wrong and how can you avoid it? Use this information to alter your business plan.
Some ways to get closer to your competition and learn about their strengths and weaknesses are:
Visiting local handyman shops in person
Checking competitor websites
Reading online reviews
Talking to locals about personal experiences with local handyman businesses
Other things you might want to look at when comparing your brand with local brands are:
Types of tools and equipment
Prices and services offered
Available modes of contact (phone, email, social media, etc.)
Marketing materials and methods
Handymen deal with local competitors, over national brands. Use search phrases like, "Handyman services in," with your city at the end to find these competitors. There are also some national brands and franchises out there to investigate. Some of the main players in this market include:
Handyman Connection is a recognized brand across North America. They offer franchising opportunities with a franchise fee of $60,000 and an overall investment of $98,000 to $150,000. Franchises offer services such as decks, drywall, electrical, painting, plumbing, remodeling, storage, and more.
House Doctors offer house remodeling, maintenance, repairs, and small project services. The brand was founded in 1997 and has locations across the U.S. Customers enter a zip code to find the nearest location to them. With so many handyman businesses under their brand, House Soctors offers plenty of insight on creating a new business plan.
With more than 187 offices across America, Mr. Handyman is a leader in handyman services. The company offers franchising opportunities through the Neighborly franchise portal. To get started, franchisees require an initial $59,900 franchise fee and an overall investment of $117,500 to154,100.
3. Understand the Costs of Starting a Handyman Business
There are costs associated with any business. Starting a handyman company in America means investing in initial startup materials, registering your business, and paying for an office space. Here, we'll cover these costs and more in a guide for financing your own handyman business.
What Does It Cost to Start a Successful Handyman Business?
Costs vary for handyman companies based on services offered, equipment required, and whether you base the business at home or a commercial space.
Franchising a handyman business runs somewhere between $98,000 and $154,000. Both Handyman Connection and Mr. Handyman have initial franchise fees of around $60,000. Starting your own handyman business is less costly, but it doesn't include the network or brand awareness of a franchise.
Some of the major elements you'll invest in when starting your own handyman business include:
Registering a name and EIN
Building a website
Renting an office/commercial space
Purchasing commercial vehicles
Equipment and materials
Legal costs
Employee wages
Business insurance
Handyman business software
You can start your handyman business for as little as $2,000 or as much as $40,000. The low end lacks bells and whistles and uses a home office as a startup space. The high-end includes commercial vehicles, employees, and an office lease.
Price also fluctuates based on how many clients you take on. If your service area is large, you'll need more staff, more insurance, and more tools to get the jobs done.
Business Equipment/Materials for a Profitable Handyman Business
A handyman needs tools to fix things like electrical, plumbing, and cabinets. Some of the major tools and equipment to invest in early are:
Screwdrivers (Phillip's head, flat head, and hex key to start) – $24 for a set of 4
Claw hammer – $20 to $240 depending on materials used. Higher end hammers made of fiberglass and titanium cost more.
Pliers – $20 to $40
Utility knives – $10 to $15
Tape measure – $8 to $30
Level – $10 to $20
Tool bag – $25 to $50
You should also invest in power tools, including:
Drill – $100 to $600
Sander – $100 to $300
Jigsaw – $180 plus $10 per blade
Circular saw – $150 to $450 plus $35 per blade
Planer – $200 to $400
Shop vac – $125 to $650
Check Construction Tool Warehouse to begin your search for wholesale handyman equipment. Power tools fluctuate in price based on brand, make, and material type. You'll pay more for more power, better quality metals, and known brands.
Cost of Renting or Leasing a Location
A small startup handyman business can begin with your home as the base location. As you grow, however, you'll likely invest in a commercial property to house supplies, train employees, and conduct business. You may also choose to have a retail spot to sell tools for DIYers.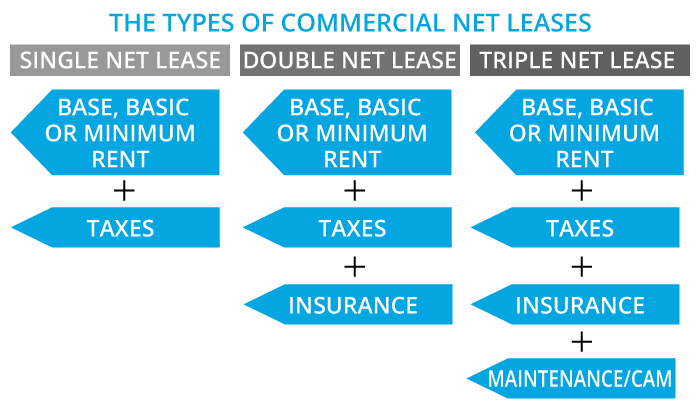 As you search for commercial locations you'll notice they typically rent by the square foot. A listing might say something like, "1,000 square foot lot for $24 per square foot." This refers to the amount you'll pay per year. In this case, $24,000 a year or $2,000 a month.
Business Formation
Business law requires you to register your business name with the government. This should be one of the first steps in your business plan.
The Small Business Administration has all the forms and links you need to register your business. Before offering services for payment, you must register a name to qualify as a legal business in the U.S. You'll pay around $300 to $800 to register your business and begin applying for permits and licenses.
Business Insurance
General liability insurance is the product of handyman brands across America. It offers protection against financial risks stemming from damage to people or property caused by your services. A business without insurance coverage risks major loss if legal trouble ensues.
Utilities
All businesses pay utilities. Even if you base your business from home, you'll pay more for water, power, and heat by being home all day. Most businesses spend roughly 4% of their overall budget on utility costs.
Common business utilities include:
Power
Phone
Internet
Heat
Water
Expect to pay roughly $2.90 for every square foot of a commercial property to power the place.
What Are the Ongoing Costs of a Moving Business?
Along with all the initial investment costs for equipment and registering your company, there are ongoing costs to consider. Utilities and rent fall into this category. Some other ongoing costs when starting a handyman business are:
Insurance
Vehicle fuel
Tool repairs and maintenance
Nails, screws, and other construction hardware
POS fees
Bank fees
Training costs
Employee wages
Anything you sell from a retail point of view also needs to be replenished in regular orders. These costs are ongoing for the life of your business.
4. Form a Legal Business Entity
There's more to creating a legal business than registering its name with the U.S. Small Business Administration. You also need to form a proper business entity. There are four main types for small businesses. These are LLCs (Limited Liability Corporations), Partnerships, Sole Proprietorships, and Corporations.
An LLC is typically the preferred formation for a local handyman company, but here's a rundown of all your options.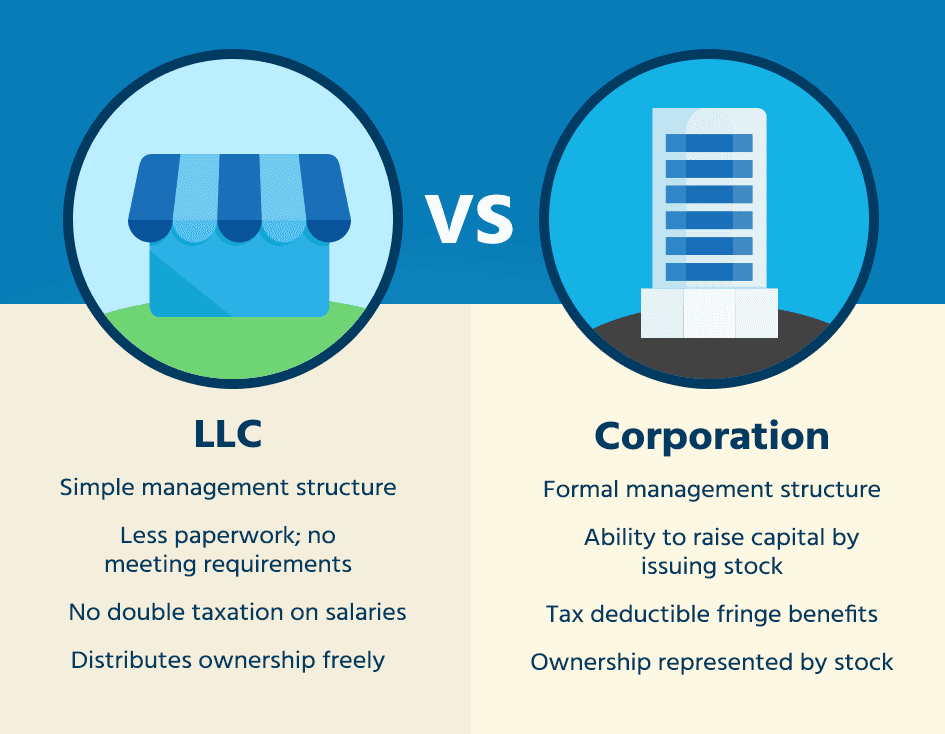 Limited Liability Corporation (LLC)
An LLC business model provides individual ownership over your company. It also separates personal and professional finances. This protects your money and assets from being taken if your company is sued, or goes under.
Sole Proprietorship
A sole proprietorship is a business with a single owner and decision maker. It may also be used to form a business run by a married couple. While a sole proprietorship offers similar ownership responsibilities as an LLC, it doesn't offer the same protection.
If your business goes bankrupt, a sole proprietorship leaves your personal assets at risk. Lenders may come to you for repaying from your personal savings.
Partnership
A partnership business entity is created much the same as a sole proprietorship. The exception is that as the name suggests, a partnership is designed for multiple business owners. The business and decision making rights are split equally. However, personal assets are also all equally at risk if something goes wrong professionally.
Corporation
A corporation formation is one of the strongest and safest. This is used for large companies, and is quite expensive and complicated to apply for. Small businesses don't often opt for a corporation formation unless they've begun creating a chain of businesses.
5. Register Your Business for Taxes
A fully formed business with an LLC label is all fine and good, but you still can't operate legally until you register an EIN (Employee Identification Number). This number, also called a federal tax ID, distinguishes you as a company in the U.S. It lets you do things like:
Pay wages to employees
Alter wages for non-resident employees
File annual taxes
Obtain business credit and banking
To get your EIN, visit the U.S. Small Business Administration. Application forms are all available through the site and are straightforward. You can also check the U.S. government website to confirm sales tax for your state, if you're unsure.
6. Setup Accounting for Success
Now that you're ready to start earning money, you need some way to manage it. Financial management comes in many forms. The goal is to have every invoice, pay stub, and company credit charge easily accessible, filed, and ready to be accounted for at tax time.
Accounting and bookkeeping also ensures you're in the know about changes to billing and pay structures. Here are some of the ways to keep tabs on your earnings and spending while starting a handyman business.
Accounting Software
Accounting software is such a great tool. It takes the weight off of you as a business owner to juggle things like invoicing, paying employees, creating tax reports, and filing inventory orders. Count on specialized business software to do these tasks for you. In fact, many of the tasks can be automated, or fast tracked with the use of a template.
One of the best accounting software products on the market is QuickBooks. The program offers several package types based on your budget and bookkeeping needs. Stay abreast of important accounting information without exhausting yourself or your team in the process.
Find an Accountant
Although QuickBooks does a lot, the program can't do it all. Come tax season, you should hire an accountant to organize and file your handyman company's taxes. Business taxes are different than personal taxes. There's more red tape and fine print to be aware of. If you miss a step, or click a wrong button, it could lead to an audit, or worse, legal action.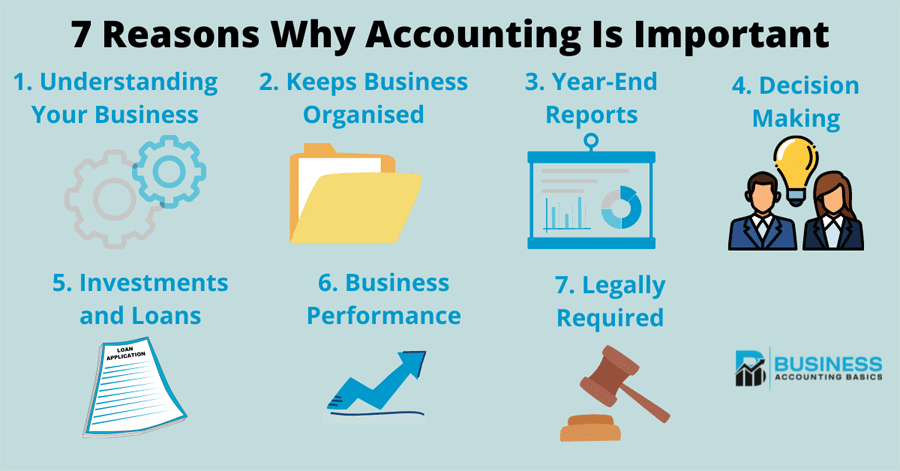 Working with a professional accountant is costly. Expect to pay up to $400 an hour depending on their expertise and experience level. In the end, this fee is worth the outcome. You can rest easy knowing everything has been filed, with no risk of upsetting the IRS.
Get a Business Bank Account
In their Small Business Tax Workshop, the IRS teaches small business owners the importance of opening a business bank account. A business account is used only for handyman company needs. It separates your personal and professional wealth so you can:
Better budget for business expenses
Create accurate financial reports
Show responsible spending practices
Account for all funds going in and out of your business
Business banking also comes with its own unique benefits. You may qualify for perks, including cash back on purchases made with the business account.
Apply for a Business Credit Card
Like a business bank account, a business credit card keeps everything separate. Business cards often have lower APR than personal cards. They also offer benefits such as travel miles and cash rewards.
Be wary of overspending on a business credit account. It may be registered to your business, but it still impacts personal credit scores.
7. Obtain Business Licenses and Permits
Most businesses need some form of license or permit to operate in the U.S. While there are no individual federal licenses required for a handyman business, you can find details through U.S. Small Business Administration.
For local permits, check the SBA's website by searching by zip code or city and state.
8. Get Business Insurance
All successful businesses know to invest in business insurance. Handyman businesses in particular, require insurance to protect your company against liability issues. For this, we recommend a general liability insurance product.
General liability insurance covers you from financial risk due to medical, legal, or liability issues. For example, if one of your employees has an accident with a hammer and their thumb, your business is protected.
Similarly, if a homeowner accuses your company of damaging a doorframe while mounting new cupboards, your insurance protects you from paying for repairs.
Insurance prices vary by coverage amount, past claims, and type of coverage needed. For a general liability product, expect to pay between $300 to $1,500 a month. This offers up to $1 million in protection.
9. Create an Office Space
Whether you lease a commercial space for your business or not, you'll need an office as well. Offices are used for administrative tasks like invoicing venders, updating inventory, calling investors, and interviewing new employees.
As a small local handyman company, there are a few options you can choose from. Here are some suggestions for office space.
Home Office
A home office is a great way to cut costs and avoid lengthy leases and contracts. If you have space in your house to use as an office, the IRS will provide tax deductions to balance costs. Deductions are allowed up to $1,500 a year. This covers the cost of things like:
Remodeling
Heating
Electricity
Internet
Mortgage payments
Deductions can be made based on individual deductions like the ones above, or at $5 per square foot.
CoWorking Office
Another flexible option for an office space is a coworking office. Coworking offices are a little like vacation time shares. You create an office schedule in a location owned by a third party. The office is shared by others at alternate times.
WeWork is a great example of coworking office spaces. They offer private, semi-priate, and shared offices. Work by yourself, or with others, for as long as you need. Contracts are short term and flexible, creating affordable office options for small business owners.
Commercial Building Office
A final option for a handyman business office space is a commercial building. These offices are swanky and professional looking, but they come at a high cost. There's also the downside of a long-term lease to consider.
Commercial buildings aren't usually best for small field-based businesses looking for an office. Stick to a home office or a coworking space if possible.
10. Source Your Equipment
Finding the best equipment for handyman jobs is important. A handyman is often only as good as the tools in his or her workbelt. For new companies, there's a lot to purchase to get started. Fortunately, there are a few ways to source materials.
Buy New
New tools are the most reliable. It's comforting to know that the power saw will work when you need it. It also means fewer repairs in the future, as new equipment is usually fine tuned and ready to use.
If you can afford new handyman business equipment, buying new has many advantages. One being the warranty coverage if something goes wrong with the tool in the first year (or coverage period).
Shop for new handyman business equipment at Construction Materials Outlet and Wholesale Tool.
Buy Used
Use equipment isn't as shiny or reliable, but it gets the job done. In building materials, new doesn't always mean better. Sometimes used equipment lasts years and at a fraction of the cost. Consider checking places like Craigslist and Facebook Marketplace for like new building equipment.
11. Establish Your Brand
Building your brand is how you make your company recognizable among local competitors. The handyman business market is a saturated place across the U.S. Developing a reputation as an authority in your field will draw in new customers and retain old ones.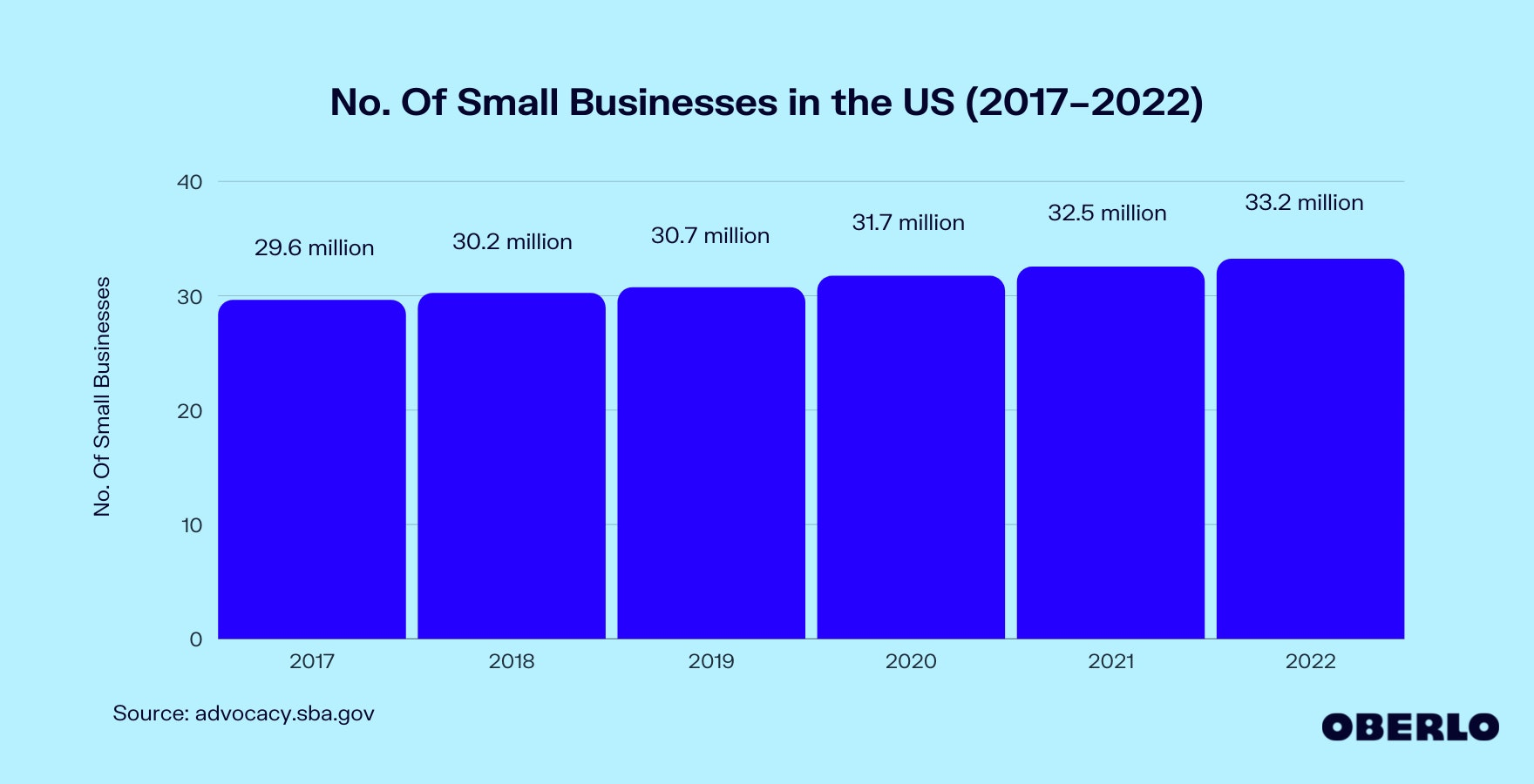 Creating a brand takes a little elbow grease. From connecting with your customers to building a mobile friendly website and beyond, there are plenty of ways to grow your brand.
Get a Business Phone Number
Personal and professional calls shouldn't mix. You could confuse appointments, miss important calls, or lose client phone numbers. A business phone number helps organize your work calls, and gives your brand an air of professionalism.
Some of the lead providers of business phone plans in the U.S. are T-Mobile and AT&T. Google Voice offers outside the box phone lines starting at only $10 a month. The Google option is great for businesses on the go. Connect from a phone, computer, or tablet.
Create a Logo & Brand Assets
Your logo says a lot about your brand. Are you complex and colorful or simple and monocolor?
Customers use logos to find businesses and differentiate them from competitors. They're useful on signage, business cards, and commercial vehicles.
A handyman company may not be much for art and design. Fortunately, there are websites to help you with this. Looka is one such site. The platform uses AI to design your business logo based on personal preferences. Choose form a variety of colors, fonts, and images.
Create Business Cards and Signage
Once your logo is selected, you can design and print business cards. In an industry where word-of-mouth marketing is so important, business cards are the lifeblood of a traditional marketing campaign.
Companies like Vistaprint provide several packages for designing and printing cards. Choose the size and finish of your card, and design everything from font and color to logo.
Purchase a Domain Name
To call for handyman services, clients first need to find your contact info. One of the first places many consumers look for business details is the internet. Purchasing a unique dedicated domain name makes it easy for customers to find you.
Try Namecheap.com for .com addresses under $6 a year.
Build a Website
Building a website doesn't need to be complex. There are many platforms with easy to use templates to customize designs the way you like them. Wix offers this type of service. Add a blog, upload photos, and completely personalize your website with Wix.
If you're not up to doing the task yourself, no problem. Check out Fiverr for web designing freelancers looking to take on new tasks. Fiverr connects you to freelances of all skill types and experience levels.
12. Join Associations and Groups for Handyman Business Owners
Connecting with other handymen is useful for getting ahead as you start a handyman business. Networking within your industry offers a leg up as you're getting started. Learn the best places to buy tools, the right way to market yourself, even where in your community most handyman business bids are made.
There are many ways to get connected with like minded professionals in your industry. Check out the Association of Certified Handyman Professionals and United Handyman Association.
Local Associations
While national groups or international organizations are helpful, it's the local groups that will offer the most insight on your direct market. Think about partnering with indirect competitors like landscapers, plumbers, and electricians. You do similar jobs, but in different ways, so there's less actual competition.
Finding local associations isn't hard. Simply search with a key phrase like, "Handyman business groups in," and add your city name to the end.
Local Meetups
Meeting up with local handyman offers its benefits. Getting together in person lets you swap stories, ask for advice, and offer your own. One place to meet locals is Meetup. Join a new group by searching with your zip code, or create your own.
Facebook Groups
Facebook is a free and undervalued business resource. Networking online is simple and takes no company resources. Look for Facebook groups dedicated to your craft. Some groups to start with include:
Can't find a Facebook group suited to your needs? Make your own. You might be surprised at how many other handyman business owners join your group seeking connections.
13. Focus on Marketing Your Handyman Business
Field-based businesses like handyman companies require marketing to get noticed and find clients. There's no store at the mall for consumers to walk by and decide to shop at. Something must first show potential customers who you are and why they should choose you.
Ask Friends, Family, and Coworkers
The first way to begin marketing your company is the most affordable, and easiest. Simply ask. Your friends and family are rooting for you to succeed, now they can help you alone the way. Ask loved ones to advertise your brand by doing things like:
Leaving online reviews
Handing out business cards
Chatting with locals on your behalf
Spread the word to coworkers
Sharing content on social media is another easy way for friends to get involved. As you begin developing digital content, ask loved ones to like, comment, and share, to create buzz.
Digital Marketing Ideas
The online world is where most business happens these days. Even handyman businesses needs to perform some tasks online, including marketing. There are many ways to bring your handyman business to the digital playing field. Some ways to get online include:
Ads on Facebook and Google
Writing a weekly blog or newsletter
Offering online coupon codes
Sharing on social media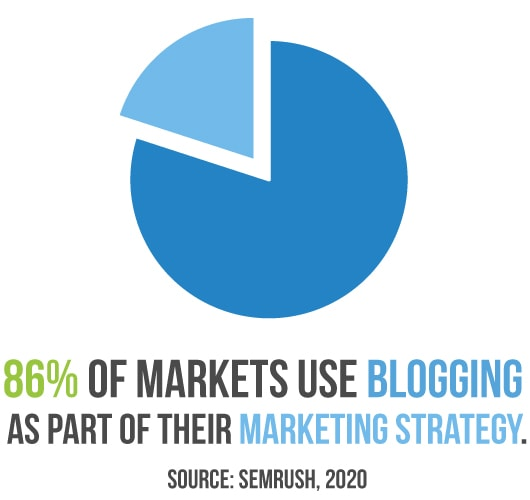 A lot of digital content is visual. Take advantage of recent trends in image and video sharing on platforms like TikTok and Instagram. Giving consumers a look at the behind the scenes of your handyman business humanizes your brand.
Traditional Marketing Ideas
Traditional marketing includes all the tangible sources we see and feel in every day life. Things like flyers, catalogs, newspaper ads, and postcard mailers all fall into this category.
Traditional marketing is great because it's not something that can get caught in a junk mail filter. You see it driving along the highway, or pick it up out of your mail box. Use traditional marketing to target locals in your business area. Send coupons and invitations to your handyman business launch to get to know the neighbors.
14. Focus on the Customer
Amazing marketing strategies are all for nothing without customers to share them with. Focusing on your customers builds brand loyalty, and a regular flow of clients. There are many ways to connect with your customers, including social media, in person, and by offering special incentives.
Here are a few of the ways to begin focusing on your customer base:
Loyalty programs
Referral rewards
Customer polls for requested service offerings
Teach DIY handyman classes
Create online content to help customers with small handyman projects at home
The closer you get to your customers, the more likely they are to share your brand with friends and colleagues.
Hopefully this guide has been enlightening in your journey on how to start a handyman business. Remember, the first year is often the hardest. Hang in there, and success will follow.