Hot dog stands make an excellent segue into the restaurant and food truck industry. Unique modern evolutions include corn dogs on a stick, chili dogs, and even stuffed hot dogs. This versatile staple isn't going anywhere anytime soon, which makes it an attractive small business opportunity.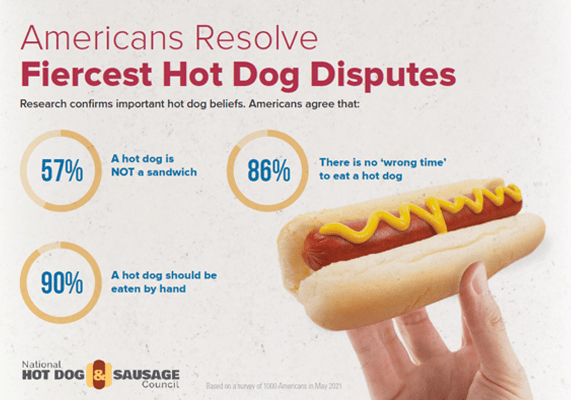 Hot dogs are casual, comforting, and perfect for low-key social events like:
Birthday parties
Elementary school celebrations
Street fairs
Carnivals
Tourist events
GlobeNewswire reports a global projected compound annual growth rate of 2.41% for the hot dog industry between 2021 and 2027. Sounds like a good time to dip your toe in the hot dog stand industry. Before you jump into the deep end, however, there are some things to consider.
Here, we'll talk about building your hot dog business plan, obtaining permits and licenses, marketing, and more.
1. Conduct Hot Dog Cart Business Market Research
Researching the hot dog stand landscape is integral to a successful business plan. This part of your startup involves compiling data on:
Local competitors
Top food truck/stand locations
Current menu favorites
Customer demographics
You can collect this information through primary and secondary marketing research. In the primary research, you use your first personal experiences to get the info you need. Secondary research is the collection of existing data like government statistics and online reviews.
Choosing the Right Hot Dog Products for Your Cart
Hot dog stands include a variety of toppings, add-ons, and even hot dog product combinations. Some things to research as you develop your menu include:
Vegetarian and vegan hot dog options
Gluten-free buns
Popular condiments (sauerkraut, ketchup, mustard, relish, etc.)
Side dish options (fries, chips, salad, etc.)
The local competition offers a glimpse at what's already being sold in town. This is a good jumping-off point as you plan your own hot dogs and accompaniments.
2. Analyze the Competition
The majority of hot dog stand competition is local. Some of the things to look at as you begin competitor research include:
Competitor websites
Online reviews
Social media presence
Menus
Pricing models
Specialty toppings
Customer outreach efforts
Hot dog stands have a lot of individual small business players in the game. There are also some successful chains to check out. Here are the top stands to research:
Sam's Hot Dog Stand: Sam's is a franchise with a startup cost between $21,300 and $49,000 dollars. The first stand opened in 1983 in Huntington, Virginia. Now, you can try Sam's across Virginia, West Virginia, and Kentucky.
Nathan's Famous: Nathan's Famous started on Coney Island ins 1916. Now, Nathan's has locations across the U.S., and 14 other countries, including Canada, Spain, Saudi Arabia, Panama, and Ireland.
Crif Dogs: Another popular hot dog stand business is Crif Dogs in New York's East Village. While the stand is a solo business in NYC, it offers nationwide shipping on 4 to 24 packs of hot dogs and burgers. The company is unique in many ways, including its use of cryptocurrency as a payment option.
One thing that sets these trendsetters apart from lesser-known stands is their unique offerings. Nathan's, for example, has burgers and dogs but also hero sandwiches, chicken and onion rings, and shakes. Find your own unique product to market to make your hot dog cart business worth the trip.
3. Understand the Costs of Starting a Hot Dog Stand Business
The saying, "You have to spend money to make money," is true of any business. A hot dog stand is no different. Although, your expenses will be far less than that of a full-sized restaurant.
Here are some factors to consider regarding costs as you begin your business.
What Does It Cost to Start a Hot Dog Cart Business?
Generally, you'll run into a variety of startup and ongoing costs as you begin your hot dog cart endeavor. Here are some of the unavoidable costs every retail owner encounters:
Cart rental/purchase
Business license and permits
Business Insurance
Legal expenses
Point of sale (POS) system
Ingredients
Equipment to make food and drinks
Merchandise and packaging
Employee training and wages
The startup costs for a mobile hot dog cart business depend on whether you buy a new or used cart and equipment. You can expect to pay somewhere between $4,000 to $8,000. That's much less than a traditional food truck business, which ranges from $20,000 to $60,000.
Business Equipment/Materials for a Hot Dog Cart
Selling hot dogs means buying all the equipment and materials to cook and package your product. Depending on the accompanying products on your cart, you could need a hot dog roller, bun warmer, hamburger pan, deep fryer, and more.
Unlike a restaurant or even a hot dog food truck, a cart comes with minimal space. This creates the Tetris-like balancing act of fitting everything you need onto the counter.
The WebstaurantStore is a good place to start for commercial kitchen appliances and accessories. You can buy everything from hot dog rollers and sneeze guards to paper bags and plastic forks.
Kwipped offers rental and finance options for hot dog cart equipment. Prices range based on product and plan.
Here are some of the most common tools you'll need for a hot dog business startup.
Hot Dog Roller ($140 to $700): The hot dog roller is a must-have for selling wieners in bulk. It heats the hot dogs, rolling them to ensure an even temperature. After they're cooked through, the roller continues to warm them until they're purchased.
Bun Steamer/Grill ($70 to $400): Some bun warmers are included in the hot dog roller machine. Others come separately. This tool warms or toasts hot dog buns.
Countertop Griddle ($6,000 to $11,000): A countertop griddle offers a wide assortment of food options, including burgers.
Soda Dispenser ($4,000 to $6,000): Not all hot dog carts sell beverages, but it's a great idea to boost sales.
Ice Machine ($250 to $5,000): Cold drinks require ice to keep cool on hot days. These machines vary by size and the quantity of ice they hold.
Cups ($6 to $100 for a case of 1,000): Optional lids and straws are sold separately.
Hot Dog Trays ($50 to $60 for a case of 10,000): You can also go with cheaper options like paper bags/sleeves.
Save money by buying the larger equipment used from second-hand retailers like abm Food Equipment or sourcing on Craigslist.
Traditional cash register POS systems are bulky and expensive. Many carts turn to digital tools like Square for payments.
Cost of Renting or Leasing a Location
One of the greatest benefits of a hot dog stand is avoiding the costs of retail space. Instead, you can focus on renting or leasing a cart. Cart-King is a great place to start. Prices vary based on the size of the unit and the included equipment.
To buy your own hot dog cart, shop around. The Hot Dog Cart Store offers stands from $3,299 to $16,777.
Business Formation
To legally form a business, it must be registered with the Small Business Administration. It should cost somewhere around $300 and $800 to register your name and obtain the necessary business licenses and permits to get rolling.
If you choose to run your hot dog stand out of a food truck, the commercial vehicle needs to be licensed through the Federal Motor Carrier Safety Administration.
Check with the local health department on any other licenses you may need to operate.
Business Insurance
Hot dog stands require business insurance to protect your stand from damage and you from liability. The most common product for small businesses is general liability insurance. You may also need commercial auto coverage if you run a hot dog food truck.
Utilities
Fortunately, a hot dog stand requires little in terms of utilities. There's no retail space to heat or light. On the other hand, there's still the matter of powering your equipment.
Some venues provide hookups for water and power with your vendor fees to park. A good example of this is indoor farmer's markets or mall kiosks in the food court.
Many outdoor hot dog carts power their equipment with generators, gas, or batteries. Prices for these utilities vary by cart size and equipment type.
What Are the Ongoing Costs of Hot Dog Carts?
Along with your startup costs and the initial purchase or rental of your hot dog stand, you'll also incur ongoing costs. Some costs for hot dog stand vendors include purchasing:
Hot dogs
Burgers
Buns
Cups
Lids
Soda/juice
Plastic utensils
Straws
Wrappers/baskets
Condiments
Receipt paper
Administrative supplies
Gas
Business cards
You'll likely also continue paying insurance fees, POS fees, and bank and credit card fees.
4. Form a Legal Business Entity
To become a proper business in the U.S., you must form a business entity. There are different types of entities, including LLC, sole proprietorship, partnership, and corporation. You'll need to choose the one that best fits your business model.
Limited Liability Corporation (LLC)
This is the most common and beneficial choice for a small business like a hot dog stand. Why? Because LLCs keep your business and personal finances completely separate. If for some reason, your hot dog stand goes under or is sued, you only lose money tied up with the business itself, not your personal savings.
Sole Proprietorship
As the name suggests, sole proprietorship puts a single person (or a married couple) in charge of the company. You call the shots on your own business and make all the decisions related to your hot dog stand. The major downside is that, unlike an LLC, a sole proprietorship leaves your personal assets at risk.
If your hot dog stand dents someone's vehicle on the road, your personal savings could be used to pay for damages.
Partnership
A partnership is similar to a sole proprietorship but splits the company and decision-making rights between multiple owners. This is a good choice for family members getting into a business together. You get equal rights to the brand.
Again, a partnership doesn't protect like an LLC. You and your partners will be left at risk of losing personal finances if a problem arises.
Corporation
The last business entity option is a corporation. This entity protects all members' personal assets from being tied up in the business. For a hot dog stand business, however, it might be a bit expensive. It also includes a very complex registration process. It's good for large companies, but not small local businesses.
5. Register Your Business for Taxes
Before you can operate a hot dog stand in the United States, you must first register for an EIN. All businesses require an EIN to pay taxes and employees. EIN stands for Employee ID number. It's also referred to as a federal tax ID.
Hot dog stands business owners apply for their EINs through the U.S. Small Business Administration. This is a simple process, and the outcome is a legally registered business that can:
File taxes
Pay staff
Alter tax options for non-U.S. employees
Get a business credit card or open a business bank account
It's illegal to sell hot dogs without an EIN. As you set up your cart for tax purposes, be sure to check the U.S. government state tax requirements to price things appropriately.
6. Setup Your Accounting for Success
Accounting is a necessity for all businesses, big and small. For hot dog stand vendors, you may want to invest in personal accounting tools and a professional accountant. Here are a few of the accounting resources to look into.
Accounting Software
Accounting software simplifies a variety of accounting processes, including invoicing, reporting, vendor payment, and even inventory control. One of the top players in the accounting software game is Quickbooks. It offers several packages depending on your size and type of business.
Many of the Quickbooks features allow for automation. This streamlines the financial process, saving time and money.
Find an Accountant
Professional accounting services are a little pricier than software, but for end-of-year taxes, they're highly beneficial. Business taxes differ greatly from personal taxes. There are lots of loose ends you don't want to miss. An accountant ensures you meet all IRS obligations and pay in as little, or get back as much, as possible.
Get a Business Bank Account
Keeping business and personal finances separate is just smart business. Not only does it keep you from spending personal money on your business when you don't have to, it also keeps you out of trouble if you accidentally spend business money on personal needs.
The IRS offers workshops to help small businesses navigate starting up. One of the things they specify in the course is the importance of a business bank account.
Apply for a Business Credit Card
Like a business bank account, a business credit card further separates personal and professional spending. There are also a variety of benefits to a business card, including low interest, cash-back rewards, purchase protection, and travel miles.
It's important to note that while this card is for your business, it's still linked to your personal credit.
7. Obtain Business Licenses and Permits for a Hot Dog Cart
Parking permits are a necessity for small mobile businesses like hot dog stands. Along with this, you'll need to check with the U.S. Small Business Administration for additional business license and permit requirements.
You can check food service regulations for your state with the U.S. Food and Drug Administration and local health departments.
The SBA is a great resource for local help for small businesses. Simply enter your state and zip code to get training and other support in your area.
8. Get Business Insurance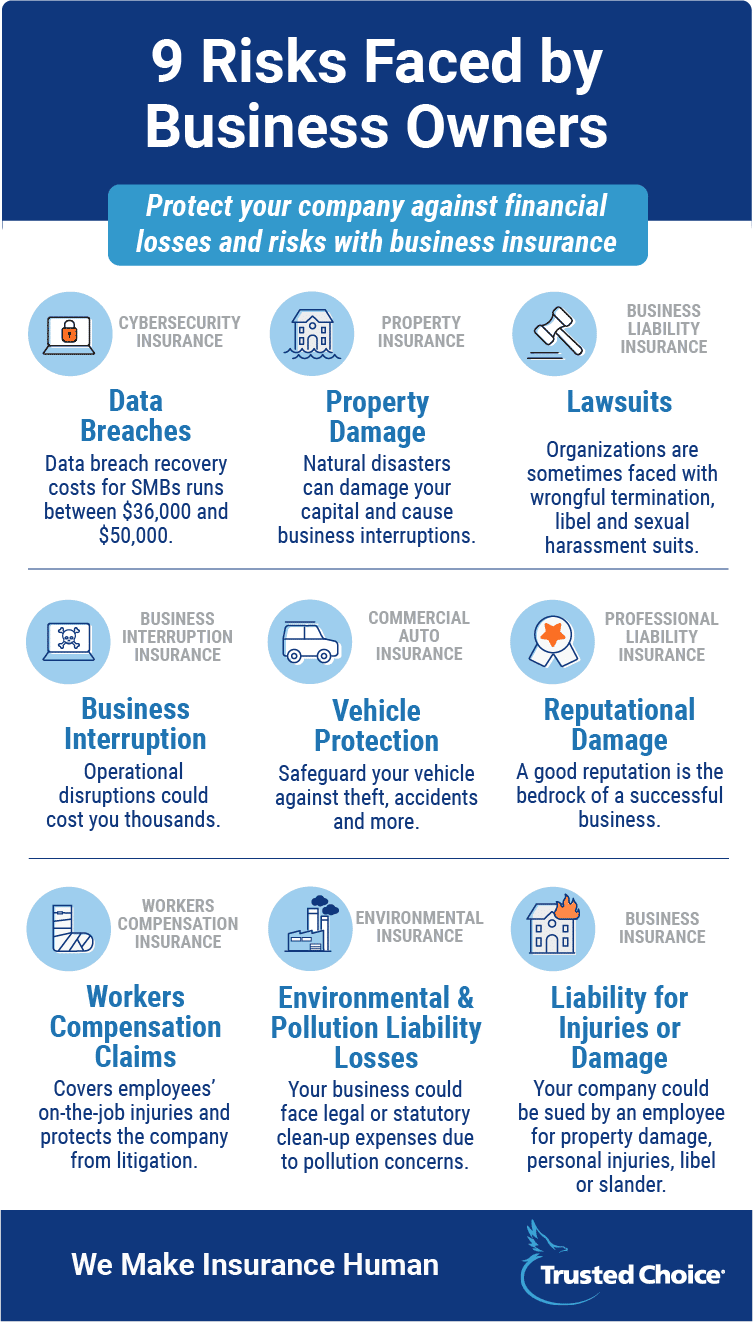 Business insurance protects your cart, equipment, and you from damage and financial hardship. The two most common insurance products for a hot dog cart business are general liability and commercial auto. Commercial auto is only needed if your cart is a food truck.
General Liability: This plan keeps your business safe from legal costs incurred due to damage to a person or their property by your products. If someone takes a bite of a hot dog and burns their mouth, general liability protects you. It costs anywhere from $300 to $1,500, depending on your coverage.
Commercial Auto: If your food truck is in an accident, vandalized, stolen, or damaged in a fire, it's protected by commercial auto. It costs roughly $1,500 to $2,000 yearly to cover your food truck for $1 million in damage.
9. Create an Office Space for Your Hot Dog Cart Business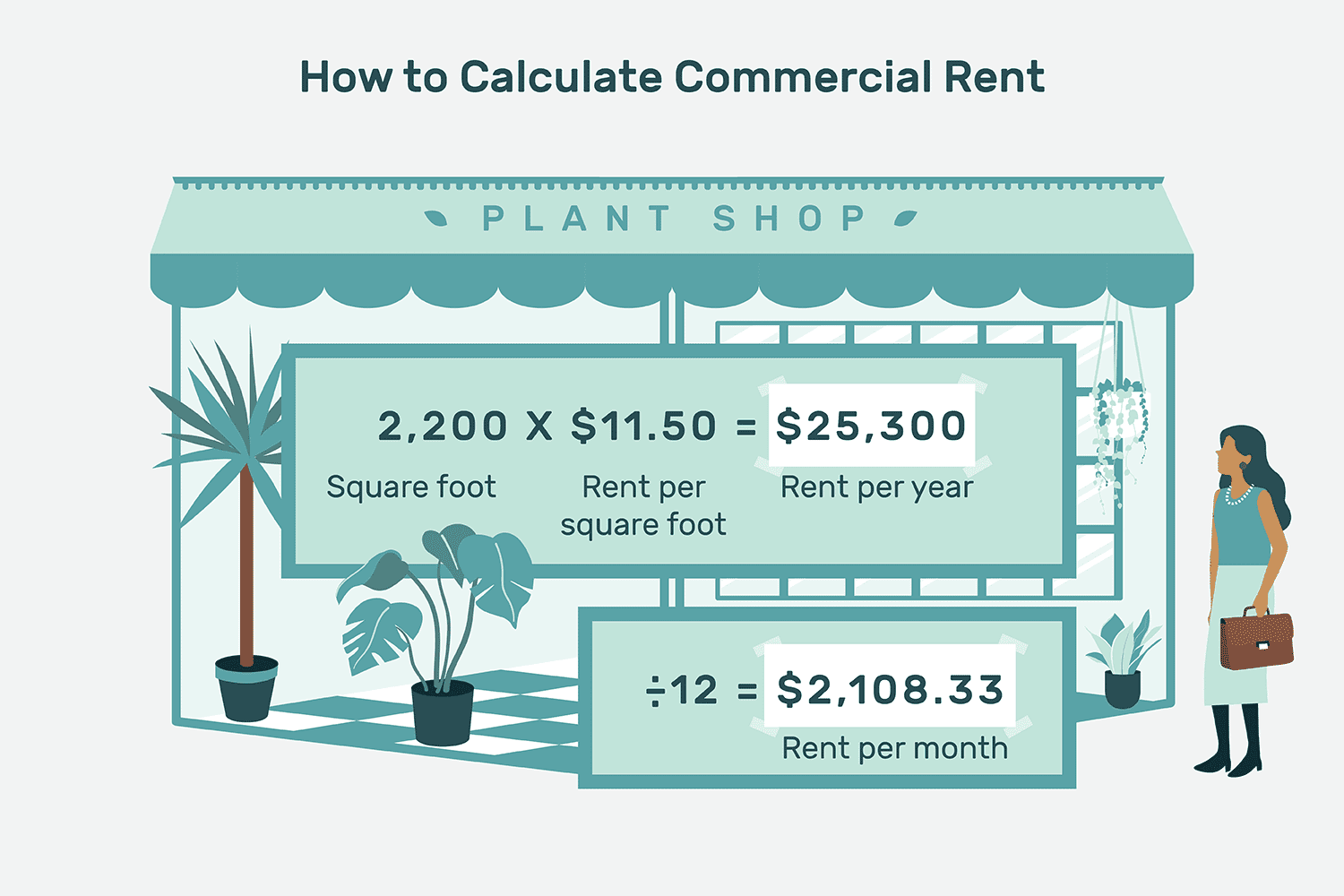 Working from a hot dog business leaves no space for an administrative office. Every business owner needs a spot to deal with finances, vendors, employee documents, and all the other paperwork. There are a few options to fill this void.
Home Office
A home office is a popular choice for mobile carts and stands. There's no additional lease of office space to take care of. The IRS also makes a home office attractive because of all the great tax breaks, including:
Gas for business travel
Home utilities (heat, electricity, water, etc.)
Internet
Home renovations
The maximum amount you can deduct each year is capped at $1,500. This is based on individual expenses or an overall calculation of office space based on $5 per square foot.
CoWorking Office
Coworking offices like WeWork are a huge benefit to small business owners. You choose a plan based on office needs, including whether you want a private or shared space. Membership prices vary and give you the freedom of short and long-term commitments.
Coworking gives you an office without the large price tag and property insurance rates. There are plenty of settings around different cities connected to the WeWork network.
Commercial Building Office
Finally, there's the option of leasing a commercial building office. This isn't usually the best option for a mobile food vendor because the offices are costly. Depending on who you lease through, the price fluctuates, but you can expect to spend roughly $23 per square foot.
10. Source Your Equipment
Finding the best hot dog stand equipment at the right price is important when starting out. The less you spend on start-up costs, the more you get back in ROI as sales commence. There are two main ways to get the tools you need, buying new and buying used.
Buy New
New hot dog stand equipment comes dent-free and warranty-laden. The only catch with new equipment is the price point. You'll almost always spend more buying new than used. It all depends on your budget and how long you want the equipment to last.
As mentioned, WebstaurantStore is a good place to start your search. You can also check out Ace Mart Restaurant Supply.
Buy Used
Buying used is a good option for hot dog business owners looking to save money. You can always upgrade later, but buying used now gives you the tools you need to get started.
HotDogProfits provides used hot dog stands, while KMC Sales offers used kitchen equipment auctions every Wednesday.
You can also peruse personal sales ads online through Craigslist and Facebook Marketplace.
11. Establish Your Brand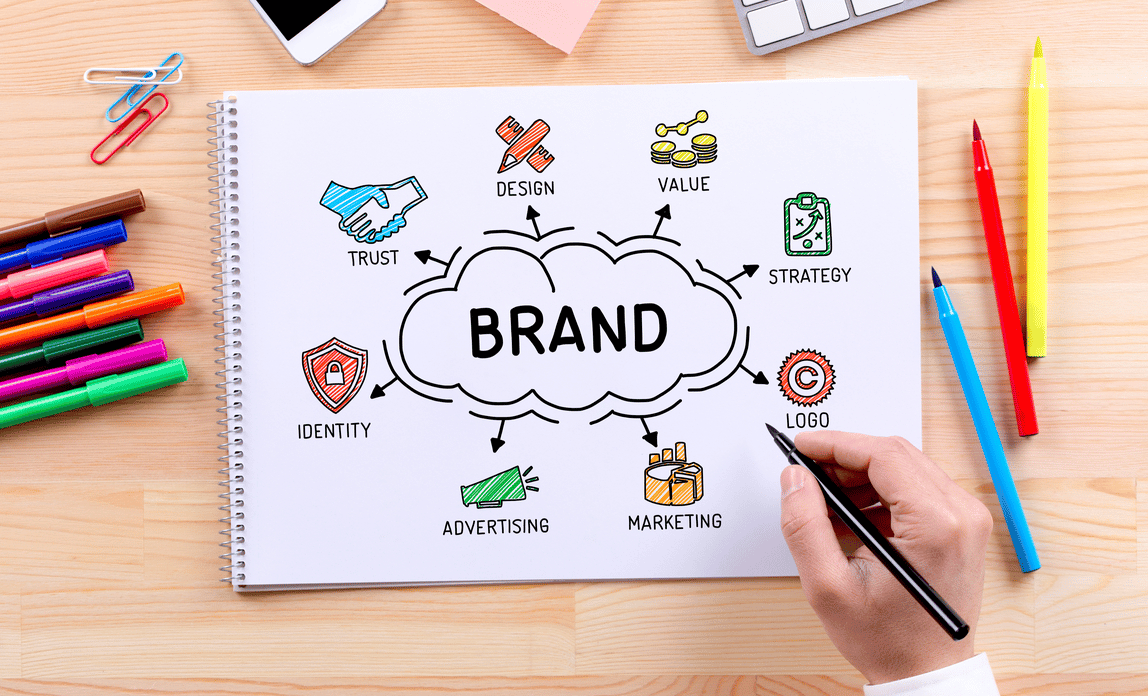 Building a brand takes a lot of dedication to your product, customers, and overall image. This is how you set yourself apart from local competitors and show your customers why you're the best in the hot dog business.
There are many ways to get established, both in person and online. Here are a few steps to get started.
Get a Business Phone Number
A business phone number separates personal and business life. It makes it easy for customers and vendors to reach you and allows you to list your number on your website.
A hot dog stand isn't equipped with a landline phone system. The best way to separate personal and business calls is a second mobile phone or a second number for your current device. Google Voice is a great resource and starts at just $10 a month.
You can also get a business line through big box office phone companies like AT&T.
Create a Logo & Brand Assets
The top restaurant businesses are best recognized by their logos. Think about the shiny golden arches of McDonald's or the green siren on the Starbucks cups. Your logo helps you remain memorable in the minds of local consumers.
Creating a logo doesn't need to be stressful. There are plenty of apps and online tools to get you started. Looka is a great example. It uses AI to create a logo based on your personal preferences for other logos. Once made, you can print stickers and business cards, post them to social media, and more.
Create Business Cards and Signage
Tangible marketing products like business cards and signs are important. They help customers find you and differentiate you from competitors.
Vistaprint offers several affordable packages for business card design and printing. You can get 100 matte cards for as little as $18. Business cards are a good tool for loyalty marketing programs. Implementing a punch system for a free drink with every tenth purchase, for example.
Purchase a Domain Name
Your business is in the real world, but customers will seek you out online first. Having a unique domain name makes you easy to locate and gives customers a place to get in touch.
There are plenty of ways to get a domain. We recommend Namecheap.com. They offer several domain options, including .com addresses starting at $5.98 a year.
Build a Website
Now that your domain is set up, you need to build a website. Modern consumers like to scout out the restaurants they visit before they get there (even a hot dog cart). As you design your site, think about what device your customers are searching with and what they want to see first.
Mobile-friendly websites are best for small businesses. So many Americans use their phones and tablets to find good food in the city. Be sure to make your site easy to navigate and keep your menu, prices, hours of operation, and stand location at the forefront of the site.
You can build your own website through platforms like Wix. You can also hire a freelance web designer from crowdsourcing platforms like Fiverr.
12. Join Associations and Groups
Joining groups for hot dog business owners connect you to like-minded people. You can gain insight into popular menu items, changes in the business landscape, and more. One place to get started is The National Hot Dog and Sausage Council.
Local Associations
Another place to connect to peers in the hot dog stand industry is local associations. This may be for hot dog businesses or street food vendors in general. Whatever the case, you're sure to find groups in your community geared toward your niche.
Local Meetups
Trade shows, marketing events, and networking mixers are other ways to connect to the hot dog industry in your city. Meetup is a great way to find out what's going on in your state. Create a free account to search your city or state for events.
Facebook Groups
Never discount the power of social media, even in connecting you to other hot dog vendors. Facebook groups are a free tool to get connected to recipes, advice, and even equipment sales.
There are plenty of hot dog stand groups out there to try, but here are a few of the major ones.
13. Focus on Marketing
Food vendors are easy to come by in most cities. This is why it's so important for you to stand out from the crowd. How you market your hot dog stand business predicts how well you'll do in this industry. There are plenty of ways to advertise in person and online. Here's how to get started.
Ask Friends, Family, and Coworkers
Your friends and family are your first line of marketing. They know and want to support you. All you have to do is ask. Some of the ways they can get involved are:
Sharing your business on social media
Handing out business cards to coworkers and friends
Using word-of-mouth marketing
Putting up flyers in their own business windows/displays
Leaving online reviews for your products
You might be surprised by what an impact these early marketing initiatives can make.
Digital Marketing Ideas
Most modern business happens online, even if your hot dog stand is on the street. As you market your stand, be sure to reach out through digital communication by:
Creating a newsletter
Using Google and Facebook ads
Writing a blog
Starting a video vlog on TikTok or YouTube
Uploading photos and info to social media
Digital ads are so easy to share. Whether it's a hot dog stand meme or a photo of your latest chili dog creation. Customers want to see, and if it's good, they'll want to share.
Traditional Marketing Ideas
Old-school marketing methods aren't outdated. They pack a lot of power because they create tangible sources of information for consumers to see and even feel. They can't be trapped in a junk mail filter or marked as "read" before being glanced at. Some forms of traditional marketing include:
Billboards
Newspaper ads
Direct mailers (postcards, flyers, catalogs, menus, etc.)
Traditional marketing can get expensive because there's a real product being customized, printed, and mailed. It's worth it if it gets the message out and keeps the customer's attention.
14. Focus on the Customer
Without customers, a hot dog cart business would be pointless. Small businesses need to take their customer service to the next level to stay relevant and keep customers coming back for more. Some of the ways you can attract new customers and retain current ones include:
Polling customers for menu preferences
Exclusive email offers
Discounted daily specials
Loyalty points/reward programs
Referral rewards
Hopefully, this guide has provided some useful tips on getting your hot dog stand business off the ground. Best of luck, and keep cooking!