The global juice market hit $1.08 billion in 2021. With the potential for a compound annual growth rate (CAGR) of 6.97% between 2022 and 2029, the market could reach $1.86 billion by 2029. Now's the time to get juicing!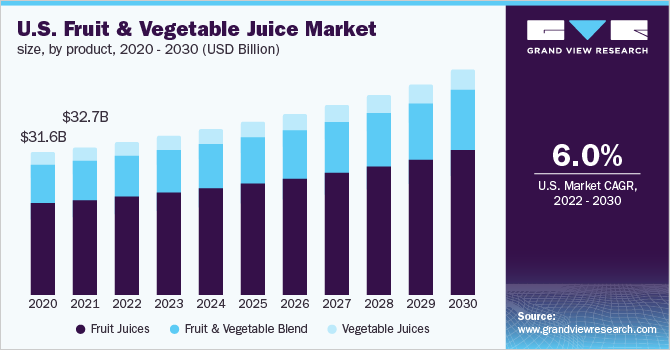 This comprehensive guide covers everything you need to learn how to start a juice business. You'll learn insider tips for developing a successful juice business plan. We'll walk through the process of hiring an accountant, registering an EIN, tallying market research, and more.
1. Conduct Juice Market Research
Market research is important to structure a successful juice bar business plan. Market research sheds light on your target market, local competitors that sell juice in your area, current trends in the juice bar industry, and more. Some details you might learn through your juice bar research include:
In the US specifically, the juice market is projected to grow steadily to $18.4 billion by 2025 according to Statista.
Niche categories like cold-pressed and high-pressure processed juice are rising in popularity, expanding at rates of over 7% annually. This indicates demand for premium, less processed juice options.
Health-conscious millennials are driving much of the juice industry's growth. 73% of millennials surveyed by Kerry Ingredients drink juice as part of a healthy diet.
While oranges remain the most popular juice globally, vegetable juices and blends are also gaining traction.
To capitalize on the juice boom, new businesses should differentiate with unique flavor combinations and functional ingredients like protein, probiotics, or collagen.
Creative recipes and health halo marketing can help premium juice startups take market share from mainstream brands.
Despite rising prices for produce, profit margins for cold-pressed juice remain strong.
Partnering with gyms, yoga studios, cafes, or health food stores can help expand distribution for a new juice company cost-effectively.
Pop-up shops and food delivery apps also offer low-risk ways to test products and reach new customers.
The opportunity is ripe for new players in the food truck and fresh fruit juice bar kiosk business. Health-conscious millennials present the ideal target market for premium juice and smoothie brands.
2. Analyze the Competition
Thoroughly analyzing your competition is crucial when launching any new business, especially in the growing juice segment. Assess competitors on product offering, pricing, location, marketing, and online presence to identify strategic advantages.
Some ways to get to know other successful juice brands in your juice bar location include:
Walk through nearby juice bars and cafes posing as a customer.
Document their menu options, flavor combinations, and any functional ingredients like protein or probiotics.
Pay attention to their physical location and ambiance too. Yelp reviews and foot traffic patterns can provide insight into good retail spots.
Consider proximity to office buildings, gyms, yoga studios, or other health-focused venues. Your location should fill a gap in the local juice scene.
Research how competitors market their brands digitally. Check their website design, social media engagement, customer loyalty programs, and advertising channels.
Search online reviews to see what existing customers value most about their experience. Identify any weak spots you can improve upon.
Search for their brand name on Google to assess SEO performance.
Comb through local business listings across directories like Yelp, Facebook, and Google My Business.
By benchmarking against current players on all these fronts, you can carve out a unique positioning for your own juice business. Backed by smart competitive analysis, you'll launch with an informed strategy for success.
3. Costs to Start a Juice Business
Starting a new raw juice business requires startup and ongoing costs. Some of the investments you'll make in the fresh juice industry include:
Start-up Costs
Starting a juice business requires a significant. upfront investment to get your fresh juicing operation off the ground. From juicing equipment to store build-outs, be prepared to spend $100,000 or more just to open your doors.
Juicers – Expect to spend $2,500 to $5,000 on an industrial-grade cold press juicer. High-end models like the Norwalk Press Juicer can cost over $25,000 but yield superior juice.
Other kitchen equipment like blenders, cutting boards, knives, and refrigerators will run another $5,000 to $10,000+ depending on size.
Building out your juice bar or retail space carries hefty costs too. Most basic build-outs start around $40,000. With plumbing, electrical, permitting, custom millwork, and high-end finishes you could easily exceed $100,000.
Registering your business legal structure, acquiring permits and licenses, and having a lawyer draw up official agreements will cost around $2,000.
Hiring and training staff is another major upfront cost. Expect to pay a general manager $40k-$60k/year and juice makers $25k-$35k/year plus benefits like healthcare.
In total, plan on spending $100,000 – $250,000+ to start a juice business before even selling your first juice!
Ongoing Costs
Rent and utilities for retail space can run $3,000 – $15,000 per month depending on size and location. Expect to spend $1,000 or more per month on electricity alone for juicers and refrigeration.
You'll need a budget for quality produce – plan on at least $2,000 – $5,000 per week. Packaging, cups, and other supplies are extra. Delivery fees and potential wholesale discounts can impact costs here.
Marketing and advertising are crucial, so allocate at least $2,000 – $5,000 per month for social media ads, influencer partnerships, SEO, etc. This number can grow as you scale.
With other recurring costs like accounting, legal fees, maintenance, janitorial services, and more, expect to spend $10,000 or more per month. And be prepared to operate at a loss as you build your customer base!
Starting a juice business requires deep pockets. But with proper planning and budgeting, you can turn your juicy idea into a thriving, nourishing oasis in your community.
4. Form a Legal Business Entity
When starting a juice business, one of the first legal steps is choosing your business structure. Each entity type has pros and cons to weigh for a juicing operation.
Sole Proprietorship
A sole proprietorship is the simplest and most common for small businesses. You gain complete control and avoid corporate taxes. However, you're personally liable for all debts and legal claims, a major risk in the food industry.
Partnership
Forming a general partnership splits liability and decision-making with a co-owner. But conflicts can arise and any partner's mistakes harm you too. The business ends if a partner leaves.
Given the hazards, I'd advise avoiding sole proprietorships and partnerships. Instead, incorporate your juice business for liability protection.
Corporation
A corporation shields owners' assets and can raise investment capital by issuing stock shares. However extensive corporate record-keeping and double taxation make this a suboptimal choice for early-stage juice companies.
Limited Liability Company (LLC)
Instead, forming a limited liability company (LLC) offers the best of all worlds. An LLC combines corporate-like liability protection with pass-through taxation like a partnership.
Starting an LLC for your juice business takes just a few key steps:
Choose a business name and register it with your state.
Draft an operating agreement detailing ownership stakes and rules.
Obtain required licenses and permits.
Register for federal and state taxes.
While sole proprietors can instantly launch, incorporation paperwork and fees total $500 – $2,000 for an LLC. But the liability protection far outweighs these minor hassles and costs.
5. Register Your Business For Taxes
One crucial task when forming your juice business is obtaining an Employer Identification Number (EIN) from the IRS. This unique number identifies your business for tax and reporting purposes.
All businesses except sole proprietors must get an EIN. This applies to juice businesses structured as LLCs, corporations, partnerships, and nonprofits.
An EIN is essentially the business equivalent of a social security number. You'll need it to open business bank accounts, pay employees, file returns, and complete other IRS processes.
The good news is applying for an EIN is quick and free through the IRS website. Follow these steps:
Go to the IRS website.
Answer a few questions about your business structure and activities.
Provide your personal identifying information as the applicant.
Confirm whether you want your EIN issued immediately or mailed.
The online application takes less than 15 minutes. At the end, you'll receive an EIN confirmation letter with your new number.
In addition to your federal EIN, don't forget to contact your state revenue or taxation department about registering for state tax IDs. These are required to collect and remit state sales taxes.
6. Setup Your Accounting
Keeping your financial house in order is critical when launching a juice business. Proper accounting helps optimize profits, manage costs, and avoid IRS issues down the road.
Open a Business Bank Account
Start by separating personal and business finances. Open a dedicated business checking account through your bank. This gives you a clear view of juice bar earnings and expenses separate from your finances.
Accounting Software
Track all juice business income and outflows through this account. Use accounting software like QuickBooks to automate the process. QuickBooks sync with your business bank and credit card accounts, providing real-time visibility into the financial health of your juicing operation.
Hire an Accountant
While the software does the heavy lifting, partnering with an accountant adds oversight and expertise. A qualified accountant provides bookkeeping and reconciliation services to ensure accuracy.
Come tax season, your accountant will prepare and file business returns, sales tax statements, and payroll forms on your behalf. Expect to pay $200-$500 monthly for an accountant's services, depending on involvement.
Apply for a Business Credit Card
Also, apply for a separate business credit card through your bank. Business cards don't use your credit score, so your juice bar qualifying depends on the length of time you've been registered as a business entity.
A business credit card earns rewards on juice bar purchases and keeps expenses organized. Just be sure to pay it off monthly to avoid finance charges.
7. Obtain Licenses and Permits
Before serving your first smoothie bowl, it's crucial to ensure your juice bar has all the, required licenses and permits. Find federal license requirements through the U.S. Small Business Administration. The SBA also provides insight into state and city requirements.
At the federal level, you must register with the FDA as a food facility. While there is no fee, registration provides oversight on safely handling produce and juices. Forms are submitted online via the FDA's Registration of Food Facilities portal.
Your local health department also issues permits related to food safety and prep. Expect to pay $100-$500 annually for a retail food establishment permit after passing inspections. Some cities may require additional health cards for employees.
Don't forget about the Alcohol and Tobacco Tax and Trade Bureau if you'll serve any kombucha on tap. You'll need a brewer's notice and potentially pay excise taxes.
Zoning laws determine which business activities are allowed in certain areas. Verify juicing is permitted or acquire a conditional use permit. Otherwise, locate properly zoned retail space.
To play music in your juice bar, you must pay licensing fees to organizations like BMI and ASCAP. Rates vary based on factors like music use and venue capacity.
8. Get Business Insurance
Operating a juice business comes with inherent risks that make insurance coverage essential. The right policies help safeguard your company's financial future.
Without insurance, a single catastrophe could force you to close up shop. Imagine a refrigerator malfunction ruins $5,000 of produce overnight. Or a customer slips and sues for $100,000 in medical bills.
These events could bankrupt many small businesses. But with insurance, most losses are covered so you can rebuild and move forward.
Specific policies to consider include:
Property insurance covers half-off damage to your space, equipment, and inventory from perils like fires or storms.
Liability insurance to protect against customer injury lawsuits and associated legal expenses.
Business interruption insurance replacing income lost due to events forcing closure.
Commercial auto insurance for delivery vehicles.
Worker's compensation for staff injuries on the job.
Securing coverage begins with an insurance needs assessment by an agent. Be ready to provide details on your business activities, location, property value, and number of employees.
The agent will recommend tailored policies and provide quotes for premiums, which vary based on your risks. Expect to budget approximately $1,000 or more annually for solid juice bar coverage.
With the right business insurance partner, you can rest easy knowing your juicing operation is protected from unpredictable events. Don't squeeze limes without a safety net.
9. Create an Office Space
While juice production happens in your commercial kitchen, securing office space provides room for administrative work away from the bustling retail floor.
Home Office
A home office offers maximum convenience and cuts commuting time. Expect costs around $100-$500 to set up a basic workspace in a spare bedroom or basement. However, distractions from family members can impede productivity.
Coworking Office
Coworking spaces like WeWork provide a more professional environment for under $500 per month. You'll gain access to shared amenities like conference rooms, printers, high-speed internet, and snacks. Coworking enables networking opportunities yet flexibility to scale your office presence.
Retail Office
If you operate a juice bar, claim an office in the retail space itself. This facilitates managing daily front-of-house operations. Assuming at least 2,000 square feet, allocate $1,000 or more to furnish a private back office.
Commercial Office
For long-term stability, leasing Class A office space in a commercial building is ideal. Expect to pay $2,000 or more monthly based on factors like location, size, and build-out requirements. While costlier, traditional office space projects professionalism to customers.
10. Source Your Equipment
Opening a juice business requires specialty equipment like cold press juicers, blenders, and refrigerators. Strategic sourcing ensures quality gear at reasonable costs.
Buy New
Buying new provides the widest selection of commercial models. Leading juicer brands include Norwalk, Omega, and Tribest. Expect prices from $500 for centrifugal to $25,000+ for hydraulic press juicers. Also browse restaurant supply stores for blenders, fridges, and small wares.
Buy Used
Buying used offers potential savings, with juicers often available on Craigslist for half-off retail pricing. However, test pre-owned equipment thoroughly and have a service budget for any repairs needed.
Renting
Renting equipment requires little upfront investment which helps manage cash flow as you launch. Monthly costs typically run 2-3% of the purchase price. Rental terms range from 12-48 months.
Leasing
Leasing longer-term locks in fixed payments towards ultimately owning the equipment. Approval depends on your business and credit profile. The buyout option provides future flexibility.
11. Establish Your Brand Assets
Crafting a strong brand identity is crucial for standing out in the crowded juice market. Invest time upfront in creating professional branding elements that exude your juicing vision.
Get a Business Phone Number
Start by purchasing a unique business phone number through a provider like RingCentral. Choose an easy-to-remember vanity number including your company name or keywords. A dedicated business line adds legitimacy when customers call your juice bar.
Design a Logo
Design a sleek logo that encapsulates your brand. Options include simple wordmarks, creative combination marks, or vivid graphic logos. Looka makes crafting custom logos easy and affordable.
Ensure logo colors, fonts, and graphic assets align with your brand style guidelines. This creates cohesive recognition across touchpoints like your website, menus, signage, and uniforms.
Print Business Cards
Business cards from Vistaprint enable networking and promotions at juice industry events. Include vital info like your phone number, email, social media handles, and juice bar address.
Eye-catching store signage and window graphics are also must-haves. Drive awareness with Vistaprint banners and stickers displaying your logo around town.
Buy a Domain Name
Secure a .com domain name for your juicing business through a registrar like Namecheap. Brainstorm keywords like "juice" and your city to find an available domain that's short and memorable.
Design a Website
You can easily build a professional website yourself with drag-and-drop tools from Wix. Or hire a skilled web developer on Fiverr if you prefer custom site coding. Your website acts as an online juice bar menu and brand hub.
12. Join Associations and Groups
Joining relevant local organizations and online communities can help propel your juicing success. Surround yourself with fellow juice bar owners to trade secrets and find support.
Local Association
Seek out associations like the Juice Products Association or your city's small business association. Attend member meetups to connect with other juicing entrepreneurs in your area facing similar challenges.
Local Meetups
Meetup makes discovering juicing and small business events in your city simple. Browse upcoming mixers, workshops, and conventions relevant to your niche.
Facebook Groups
Participating in Facebook Groups like the Cold-Pressed Juice Business which has over 6,000 members also offers camaraderie. Pose questions and have seasoned juice bar veterans weigh in with advice.
13. How to Market a Juice Business
Implementing an effective marketing strategy is essential for juicing up sales and expanding your customer base as a new juice bar. While quality products may speak for themselves, getting the word out accelerates growth.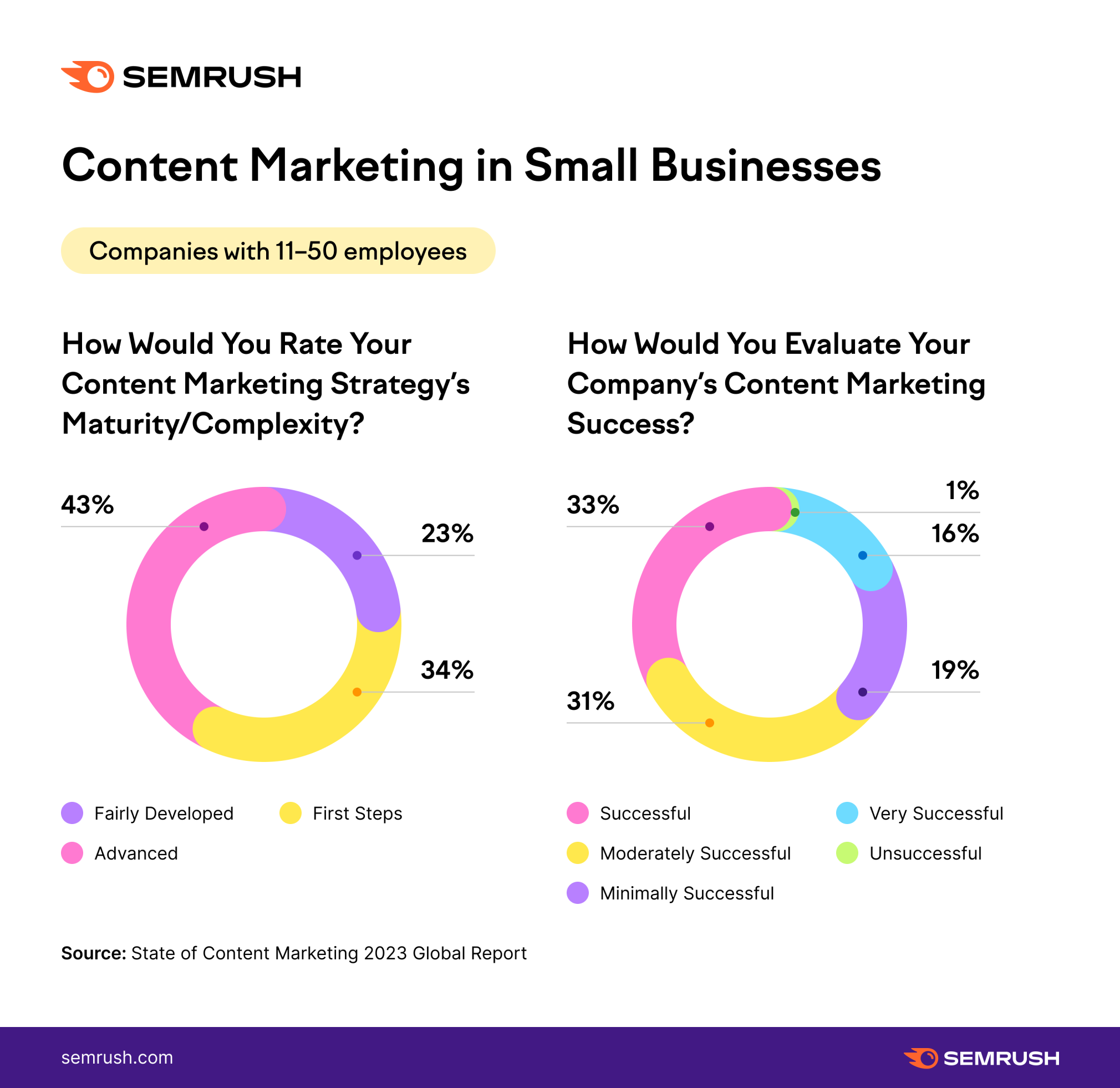 Personal Networking
Tap into your personal and professional networks first. Encourage friends and family to try your juices and smoothies. Offer discounts for referrals to incentivize word-of-mouth buzz.
Satisfied customers are your best advertisers. Provide comment cards allowing patrons to praise your business. Feature rave reviews on social media and your website to build credibility.
Digital Marketing
Amplify reach and target customers digitally with tactics like:
Google Ads campaigns to rank first for local "juice bars near me" searches
Facebook and Instagram ads touting new menu items and specials
Beginner juicing tutorial videos on YouTube to establish expertise
An email newsletter with health tips and juice recipes
Blog posts about produce-based nutrition and wellness
Traditional Marketing
Don't neglect traditional promotion either:
Loyalty punch cards and monthly juice cleanse specials
Flyers posted on local university and gym bulletin boards
Juice bar sponsorships at yoga studios or marathons
Radio ads driving visits from auditory-focused audiences
Direct mail coupons to local apartments and offices
The most effective marketing mix includes a presence both online and locally in the community. Track analytics to determine which platforms drive the most traffic and sales over time. Let data guide where to concentrate marketing efforts for maximum impact.
With persistent outreach across diverse channels, your juices will flow from the kitchen to the mouths of eager, health-minded patrons citywide!
14. Focus on the Customer
Providing an exceptional customer experience is crucial for juicing up success and growth. How you treat patrons will directly impact your reputation and bottom line.
Improve customer focus with a few of the following tips:
Greet everyone who enters with a smile. Make friendly conversation while preparing orders, asking about their day or plans for the weekend.
When customers have special requests like extra kale or subbing chia seeds, oblige happily within reason. Accommodating customization makes them feel valued.
Apologize sincerely if you ever mess up an order. Offer a replacement juice or smoothie on the house to make amends. Turn mistakes into opportunities to impress.
Solicit feedback by asking patrons as they leave how they enjoyed their drinks. This shows you care and gives insight for improvements.
With amazing service, your juice bar becomes part of customers' daily health rituals. They'll refer family and colleagues to your welcoming oasis.
By making each visitor feel special, you cultivate a loyal following. This fuels steady streams of referrals and repeat business thanks to standout customer service.