No matter how the market ebbs and flows, people always need to wash clothing. Innovation in laundry services has changed over the years. From full-service and self-service laundry businesses to laundromat and dry cleaner combinations. There are many ways to brand your business and serve local customers.
The laundromat industry in America hit roughly $10.82 billion in 2021. It has an estimated CAGR of 4.5% between 2022 and 2030. Globally, the automated laundromat service market will reach an estimated revenue of $21 billion by 2031.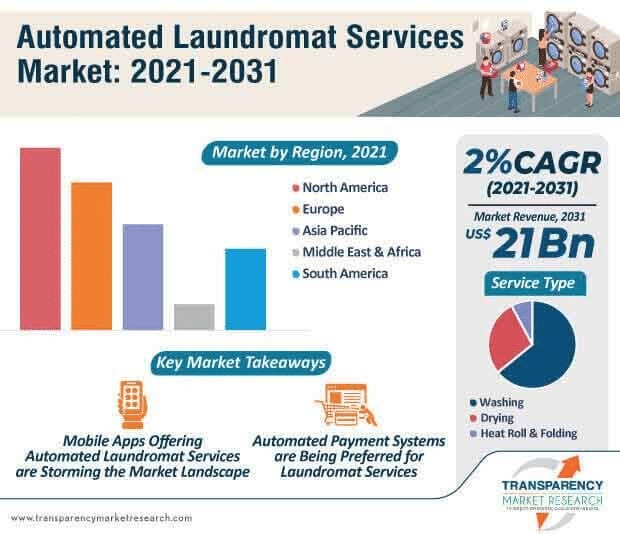 The U.S population is constantly increasing. The U.S. Census Bureau estimated 334,233,854 residents in the U.S. as of January 2023. There's certainly no shortage of clothing to wash.
This guide will help you learn more about how to start a laundromat. Topics covered include market research, registering an EIN, opening a business bank account, engaging with customers, sourcing commercial laundry equipment, and more.
1. Conduct Laundromat Business Market Research
Market research is essential to any successful laundromat business plan. It helps you see who your target market is, what your competition offers, and even how well your industry is expected to perform in the coming years.
There are two types of market research, primary and secondary.
Primary research involves first-person investigative methods like calling competitors for quotes, polling local customers, and checking out other laundromat websites for design tips.
Secondary research involves information collected by others and made available to you. This includes government reports, industry statistics, and online reviews left by customers.
As you conduct market research for your laundry services, look at things like:
Homeowners and family sizes in your area
Size of target market
Market prices for laundry services
Popular washer and dryer brands
Most requested services by laundromat businesses
Explore businesses nearby that might use your services as well. Bridal shops and theater companies are two potential customers who might require dry cleaning, garment steaming, or stain removal services.
Choosing the Right Services for Your Laundromat
It's true laundromats deal primarily in washing and drying clothing, but these aren't the only services offered. Many laundromats upgrade and customize services to suit customer needs. Some of the common services offered by laundry companies include:
Coin-operated or digital self-serve washing and drying
Dry cleaning
Stain removal and spot cleaning
Drapery cleaning
Wedding dress cleaning
Express orders
Pick-up and delivery options
Suede and leather cleaning
Some laundromats include small retail stores in their facilities. Selling snacks, drinks, and reading material ties in perfectly with a laundry business. Arcade games and vending machines are some other innovative add-on options. Customers are always looking for something to do while clothing finishes.
2. Analyze the Competition
According to the U.S. Bureau of Labor Statistics there were 157,400 laundromat employees in 2021. Knowing who the laundry service competitors are in your city is useful information. It helps you stand apart from others in your industry and better appeal to customers.
Some of the things to checkout as you investigate the competition include:
Prices
Services
Website layout
Marketing and outreach efforts
Special offers
Branding choices
Customer reviews
Laundromat business competition is all local. Search for local competitors online with a search phrase like, "Laundromat businesses in," and add your city and state.
There are many rising stars in the laundry services industry. Some businesses to watch for are:
Speed Queen is a franchising laundry company. They offer a variety of attractive features, including kids' play areas, free wifi, folding tables, and 24/7 security cameras. To start a laundromat under Speed Queen Laundry you can expect to invest $1 million to $2 million depending on building costs.
Zoom Express Laundry is another industry leader in the laundry franchise market. They offer unique full-service laundry care including washing, drying, and folding services. Customers drop off clothing and pick it up in 60 minutes.
3. Understand the Costs to Start a Laundromat
Starting a new business comes with expenses, just like any business venture. A laundromat requires machinery, staff, and a variety of other initial investments and ongoing costs. Here, we'll break down some of the business expenses you'll encounter as you get started with your laundry company.
Generally, first-time laundromat owners should expect to pay somewhere between $200,000 and $500,000 depending on staffing, lot size, and equipment purchased.
While your building lease and machine costs will be the largest expenses you encounter, there are other fees to pay before opening your doors. Some costs to expect include:
Utility costs
Website design and upkeep
Registration of name and EIN
Permit and licenses
POS system
Accounting costs
Employee wages
Administrative office supplies
Marketing
Franchising a laundromat is more expensive, ringing in around $1 million to $2 million for a total investment. Franchises come with branding and marketing intact. You pay more to start your company but are guaranteed support and training throughout your career.
Business Equipment/Materials
The heart of any successful laundromat is the equipment you select. Equipment varies in price based on the brand and size of the machine you choose. Newer models with digital readers and credit card payment technology may cost more than traditional coin-operated models.
For laundromat furniture, the same idea applies. You'll pay more for bigger, branded furniture. As a small business, start small and leave room to grow. The upfront cost for laundromat equipment is high but pays off over time.
Some of the equipment you'll need to get started includes:
Washing machine (coin-operated): $1,000 to $1,500
Drying machine (coin-operated): $1,200 to $1,700
Payment system (credit card/non-coin-operated): $1,000 to $5,000
Stack commercial washer and dryer: $2,000 to $7,000
Folding tables: $1,000 to $1,200
Seating (connected multi-person chairs): $700 to $2,000
Coin change machine: $2,000 to $7,000
Wire laundry carts: $100 to $300
Soap, bleach, and fabric softener dispenser: $700 to $5,000
For traditional coin-operated machines, check out Coin-o-Matic or Ace Commercial Laundry Equipment. To set up payment systems for credit card washing and drying, try Laundroworks or Nayax. For folding tables, seating, chemicals, and hangers visit Norton Supply.
Cost of Renting or Leasing a Location
Leasing space for a laundromat is trickier than finding a general commercial building. Laundromats require multiple plumbing fixtures to connect washing machines and multiple vent ducts for drying machines.
Finding a building previously used for the same purpose is a worthwhile venture if your heart is set on renting. If you lease a building, expect to pay by the square foot. For a 1000-square-foot unit at $25 per square foot, you'll pay about $25,000 a year.
You can also request renovations to a commercial space not yet outfitted for laundry services, or build your own.
Building a new laundromat is costly. According to RSMeans Data, the total cost to build a new laundromat from the ground up is roughly $200,000 to $600,000 depending on the frame. Concrete frames are less expensive, while steel frames run closer to the $600,000 mark.
Business Formation
Opening a new laundry business means registering a name and filing for permits through the Small Business Administration. In total, this costs between $300 and $800. The Small Business Administration can also point you in the direction of additional legal requirements for your business model.
Business Insurance
Buying business insurance is a smart investment. The most common insurance products for a laundromat are commercial property insurance and general liability insurance.
One protects your equipment and products inside the building in the event of theft, fire, or vandalism. The other protects you from legal costs if your services damage people or their property.
Utilities
Utilities make up about 4% of a small business owner's total cost. Typical utilities include:
Electricity
Heat
Water
Internet
Phone
The cost of electricity and water is higher in a laundromat business setting than in standard retail establishments. Expect to pay about $4,000 to $8,000 a month.
What Are the Ongoing Costs of a Laundry Business?
Along with the initial costs to open your laundromat, there are ongoing costs you'll face regularly. This includes any products you sell, such as laundry soap, dryer sheets, or liquid fabric softeners. The inventory needs to be restocked.
Along with inventory, you'll spend on things like:
Rent or lease payments
Utility fees
Paying employees
POS systems
Software
Administrative materials
Equipment maintenance
Cleaning supplies
Janitorial services
If you use credit card-based and Interac-based machines, you'll also pay fees to your service provider.
4. Form a Legal Business Entity
Businesses need to become a legal business entity to operate in the United States. There are four main types of business formations, including limited liability corporations, sole proprietorships, partnerships, and corporations.
For a laundromat, the most common choice is an LLC. Here's a rundown of each option.
Limited Liability Corporation (LLC)
An LLC protects your personal assets from being lost in the event of a business bankruptcy or legal issues. If your laundromat suffers a financial loss, an LLC keeps your personal savings out of the discrepancy.
Sole Proprietorship
A sole proprietorship entity is used for businesses with a single owner or a married couple who own a company together. It gives you all the decision-making power over your brand.
This entity doesn't protect your assets the way an LLC does. If somebody slips and falls in your laundromat and sues you, your personal wealth is at stake.
Partnership
A partnership entity is similar to a sole proprietorship but designed for multiple owners. If you have a family business, and everyone wants an equal share, this is a great option. Again, the biggest downside is that, unlike an LLC, it doesn't separate your personal assets from professional ones.
Corporation
The most secure business entity is a corporation. This is best suited to large business structures, as it is costly and extremely difficult to apply for.
5. Register Your Business for Taxes
Another step to start a laundromat business is registering an EIN. EIN stands for an employee identification number. It's sometimes referred to as a federal tax ID. This is because an EIN is a number you require to legally file business taxes in the United States.
With an EIN, your business is entitled to:
Open a business bank account
Apply for a business credit card or loan
Pay employees
File taxes
Apply for your EIN through U.S. Small Business Administration. The process is easy and all the forms are available online.
6. Setup Accounting for Success
With the registration process out of the way, it's time to think about finance. Landry businesses see plenty of cash come in and go out.
Monitoring and organizing financial reports are complex and time-consuming. Accounting services let you delegate these tasks and focus on running your business.
Some options for bookkeeping and accounting are:
Accounting Software
QuickBooks is the leader in accounting software in the United States. It offers several packages for different business models and budgets. Bookkeeping software helps you in several ways. Some QuickBooks features include:
Invoicing
Job costing
Cashflow management
Payroll management
Inventory reporting
QuickBooks is specifically designed for small businesses like local laundromats. There are plenty of automated features to streamline your financial processes.
Find an Accountant
QuickBooks does a lot, but it still needs a little help come tax season. Hiring a professional accountant for big-picture finance is smart. Filing taxes as a business differs from filing personal taxes. There's more red tape to avoid, and small print to read.
A professional accountant can charge up to $400 an hour. Services are worth the costs to avoid being audited later, or facing the IRS in the event of a bad filing.
Get a Business Bank Account
The IRS's Small Business Tax Workshop recommends small business owners open business bank accounts. Business accounts separate personal and professional spending. They make it easier for your accounting team to track incoming and outgoing funds.
Apply for a Business Credit Card
Like your business bank account, a business credit card is best for making business-related purchases. This keeps all professional expenditures accounted for, and simple to organize.
Business cards also come with benefits like low APR, and higher than average cash back and travel mile rewards.
7. Obtain Business Licenses and Permits
There are currently no federal licenses required to operate a laundromat in the United States. Still, it's best to check with the U.S. Small Business Administration to confirm nothing else is required at the federal level.
For state permits and licensure, visit the SBA's website. You may also want to inquire with your city's government about any local building permit requirements, or business permit laws in the area.
8. Get Business Insurance
We touched on this a bit above, but insurance is integral to protecting your wealth and assets. Most laundromat owners invest in general liability insurance as a base product. This protects you and your business from financial hardship as a result or lawsuits and liability issues.
If somebody slips and falls in your laundromat, general liability insurance helps cover the cost of that person's medical bills. Similarly, it covers legal costs if a lawsuit arises following the incident.
To obtain $1 million in protection, most small businesses pay between $300 and $1,500 a year. Price fluctuates based on business type, risk assessment, and your history with previous claims.
9. Create an Office Space
A laundromat is no place to get administrative work done. If you don't have an on-site office to use, it's wise to invest in an external office space. Here are some options for finding a suitable office.
Home Office
Small business owners across the country invest in home offices regularly. Some business owners even choose to create a home office if they have a commercial office space. Why? Because it provides a cheap and comfortable space to perform administrative duties.
Home offices also come with benefits through the IRS. At tax time you can deduct your home office as an expense. Business owners can deduct $5 per square foot of office space up to 300 square feet. Or, you can deduct by individual expense up to $1,500 a year.
CoWorking Office
One of our favorite options for office space is a coworking office. There are different coworking office setups, including private, semi-private, or shared spaces.
One of the best coworking office providers is WeWork. Forget long-term contracts or lease agreements. WeWork provides affordable, short-term options for flexible office space. Choose the plan that best suits your business and work style.
Commercial Building Office
A commercial office building is often the choice of large business owners. They have an air of professionalism about them but can be quite costly and involve long-term leases. Commercial office space rents by square foot.
10. Source Your Equipment
Obtaining the right equipment for your laundry business is imperative. As a new small business, you might be tempted to cut costs here and there. The two ways to source equipment are to buy new and buy used.
Buy New
New laundromat equipment comes shiny and clean with warranties intact. You can count on these machines for longevity and durability. They often require less maintenance and are more energy efficient.
A few options for machine purchasing are listed above with the cost of equipment. Some other places to buy new equipment include Washington Automated and Speed Queen Commercial.
Buy Used
Buying used equipment is cost-effective, but only if everything is in good working order. Be sure to test appliances before buying them from websites like Craigslist and Facebook Marketplace.
11. Establish Your Brand
Business branding helps customers tell you and competitor laundromats apart. It creates an identity for your business and encourages loyalty. Branding involves the creation of an external aesthetic and overall reputation for your company.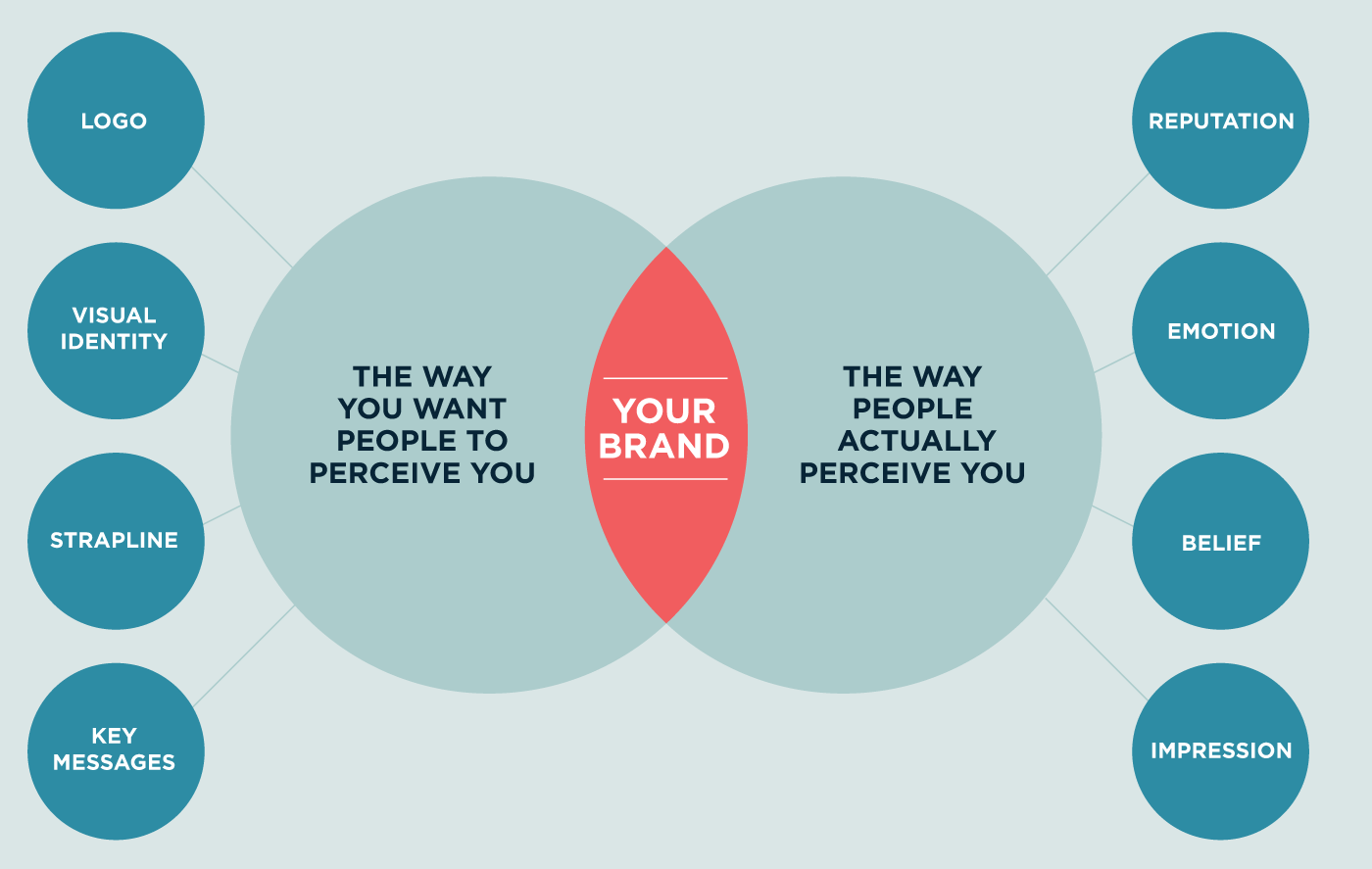 Branding sounds like a vague concept, but it involves a lot of moving pieces. Here are a few of the ways to get started with the branding process.
Get a Business Phone Number
A business number helps separate personal calls and professional calls. Not only is it more organized for maintaining customer and vendor contact information, but it gives your brand a professional element.
An affordable option for adding a quick business line is Google Voice. For as low as $10 a month, you can add a business line through Google voice. Make and receive calls through your mobile phone, laptop, tablet, or desktop computer.
You can also opt for a traditional phone company like AT&T.
Create a Logo & Brand Assets
Logos say a lot about a business. They also help market your products and services to the public. Everything from the color of your logo to the font style you use plays a role in the effect it has on consumers.
Designing your own logo doesn't need to be a taxing experience. We recommend using a tool like Looka to simplify the process. Looka uses AI software to design your logo based on your personal preferences.
You choose colors, font styles, and favorite logo designs from other brands and Looka creates yours based on these choices.
Create Business Cards and Signage
Vistaprint is one of the best places to go for business cards, signs, stickers, and even branded merchandise. Your business card is literally your calling card. Customers can pass it on to other potential customers, and you can use it to network within your industry.
Vistaprint has a variety of options for business card design. Upload your Looka logo, or make a new one. There are plenty of templates and material options to choose from.
Purchase a Domain Name
The world operates in both a digital and reality-based atmosphere. Laundromats are brick-and-mortar establishments, but many customers will look to your website for services, pricing, and contact info.
Buy a domain name that represents your business, or uses your business name as the address. You can find affordable .com addresses for as low as $6 a year from Namecheap.com.
Build a Website
Web design is an important laundromat business element. It helps customers find and navigate your services. It also helps Google and other internet search databases rank your business, and make it more accessible to the public.
If you're not one for web design personally, you can delegate the task. Use platforms like Fiverr to find experienced freelancers in web design and other fields. Post a new task and wait for bids, or look for a web designer seeking work.
12. Join Laundromat Business Associations and Groups
Joining associations puts you in touch with like minded people within your industry. You can ask for advice, source new equipment, and keep up to date on modern laundry service practices.
Some examples of American laundromat associations include the Coin Laundry Association and American Laundry News.
Local Associations
Finding local associations is as easy as typing a search query with the phrase, "Laundromat association," and adding your city and state to the end.
Finding local support is especially useful. These associations best know your customer base, available products, and general marketplace.
Local Meetups
Local meetups are a great way to form lasting connections within the laundry services industry. Conventions, trade shows, and special events are all fun and creative ways to interact. To look for events in your area, try Meetup.
Search by city, state, zip code, and industry to find local meetups in your area.
Facebook Groups
Social media is an untapped gold mine for business groups in America. Facebook Groups are free to use, and let you connect with local, national, and international laundry businesses. Some Facebook Groups to check out include:
If you can't find a Facebook Group you want to explore, make your own!
13. Focus on Marketing
Marketing puts your laundromat business on the map in your community. Small businesses have a tough time getting noticed in the first year without some form of marketing help. Marketing is an ongoing tool to spread the word about your brand, and encourage new customers and partners.
There are many ways to market your laundromat business, including:
Ask Friends, Family, and Coworkers
Never underestimate the value of word-of-mouth marketing. Your friends, family, and past co-workers can do a lot of good by telling others about your business. Hearing about a new laundromat from a trusted source in-person is impactful.
Your loved ones can also help market your brand by:
Handing out business cards and flyers
Chatting with local business owners who would benefit from your services (hotels, bridal shops, restaurants, etc.)
Leaving reviews on your website
Trying your services for themselves
Don't let a great marketing resource go unnoticed. All you have to do is ask.
Digital Marketing Ideas
Digital marketing has paid and free components to work with. From posting paid ads on Facebook and Google to sending emails to first-time customers in the hopes they'll return. There are plenty of ways to market yourself on the internet.
Thinking outside the box is useful in digital marketing. Try advertising options such as:
Creating a laundromat business TikTok channel
Sharing images and industry-related content on social mediaWriting a blog
Sending out exclusive coupon codes
Another way to market yourself online is simply engaging with customer comments, likes, and posts on social media. This humanizes your brand and creates brand loyalty.
Traditional Marketing Ideas
Traditional marketing is great, especially when mixed with digital marketing methods. Traditional marketing is anything you can touch, see, smell, or hear. Some ideas for this method of advertising include:
Newsprint
Billboards
Direct mailers
Bus signage
T.V. commercials
Traditional marketing is tangible. It's experienced in real-time by the customer, and that's difficult to ignore.
14. Focus on the Customer
Your customers are your bread and butter. Providing customer focus shows consumers you care, and draws them into your laundromat for attentive customer service.
Customer focus comes in many shapes and sizes, such as:
Polling customers for new service preferences
Offering referral and loyalty rewards
Teaching stain removal classes in-store
Providing complimentary dryer sheets
Sometimes it's the little things that make a big difference. Adding reading material or television sets to your laundromat shows customers you're thinking about them as they wait for laundry. Some laundromats include iPad stations for children's play areas.
Hopefully, this guide has been useful to you in learning how to start your own laundromat business. Best of luck and happy suds!