The lip gloss market is a booming industry, with the potential to increase value by $703.21 million from 2022 to 2026. If the market keeps growing the way it is now, the projected compound annual growth rate is 4.58%. This makes it a great time to get in and start your own lipgloss business.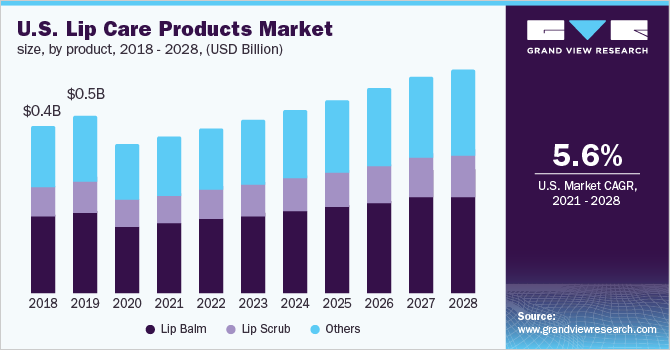 With new innovative formulas and fun packaging, there are many ways to make selling lip gloss profitable. The possibilities in the lip gloss business are endless, from trendy liquid lipstick dupes to eco-friendly options made with all-natural ingredients.
Whether you want to start small by making and selling homemade lip gloss or launch a full-scale cosmetics company, the potential for success is great if you understand the ins and outs of starting a lip gloss business. This guide will walk you through how to start a lipgloss business. From choosing a business structure to developing winning lip gloss formulas and marketing your products.
1. Conduct Lip gloss Market Research
Market research is important to starting a business in the lip gloss industry. It provides important details on your target market, local market saturation, trending products for your own lip gloss line, and more.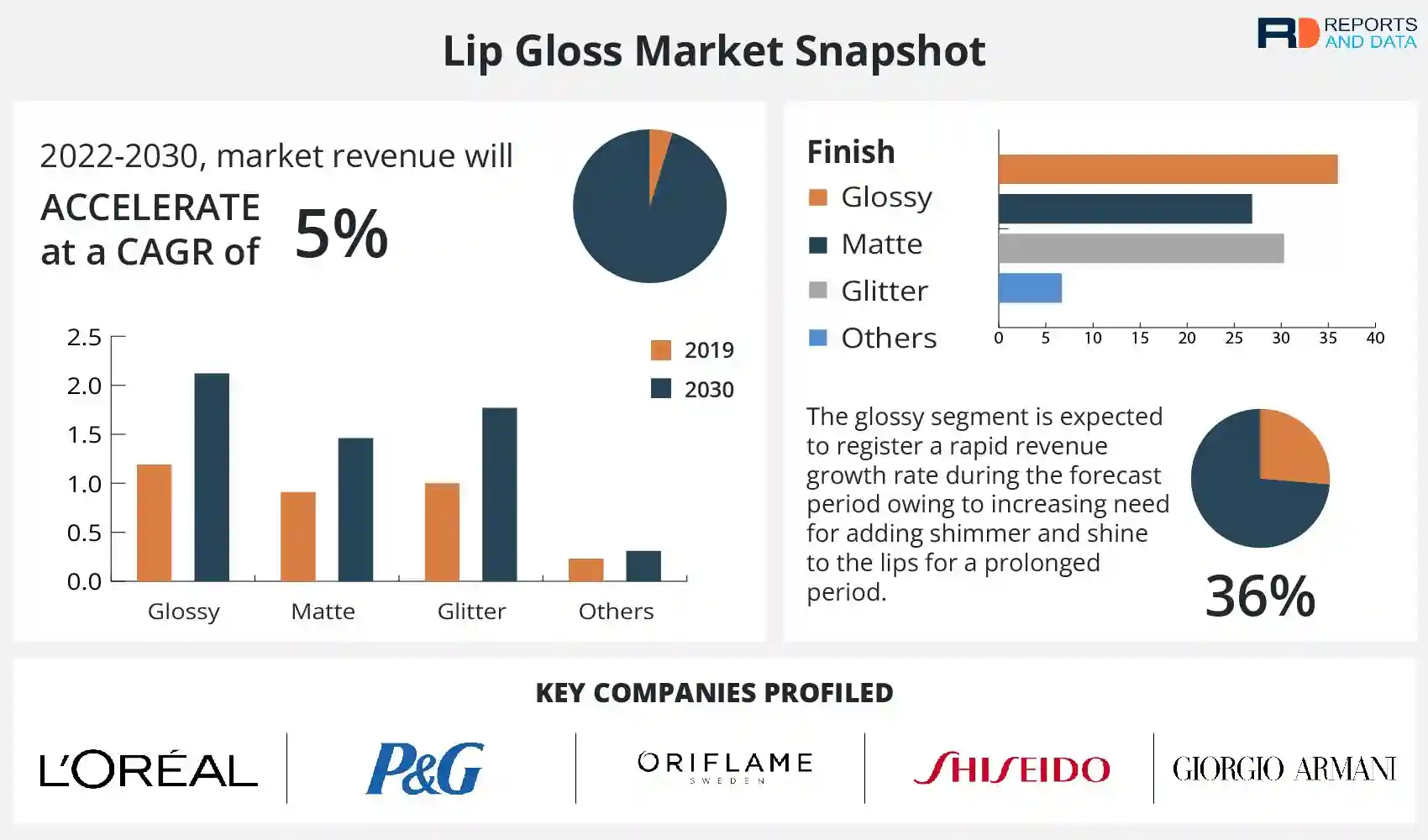 Here are some of the details you might learn through your market research:
Lip gloss has seen a resurgence in popularity thanks to new long-wearing and boldly-colored formulas.
Social media has also helped drive interest, with lip gloss swatch videos gaining millions of views on TikTok and YouTube.
The matte lipstick trend led to dry lips, causing many consumers to add lip gloss for moisture and shine.
New, innovative ingredients and packaging present an opportunity for startups.
Consumers are increasingly looking for lip glosses made with natural, organic, vegan, and cruelty-free ingredients.
Sustainably-sourced and eco-friendly packaging is also in demand.
Startups using food-grade, edible ingredients could capitalize on consumers seeking "good-for-you" products.
Unique and eye-catching packaging styles help products stand out on crowded shelves.
The indie beauty trend provides an opening for small startups to disrupt the lip gloss market.
Handmade and customizable lip glosses allow creators to establish a connection with customers.
Social media marketing helps small brands seem more discoverable and personal compared to big, established companies.
Special edition and limited-run lip gloss collections generate excitement and demand.
The growing popularity of lip gloss across demographics presents a wide target market for startups. Product lines can target teens, adults, or beauty influencers with specialized formulas and packaging. Collaborations with social media influencers and celebrities provide built-in promotion for lip gloss brands.
2. Analyze the Competition
Understanding the competitive landscape is crucial for any new lip gloss business. This involves evaluating both in-store and online competitors.
As you check out local competitors to your own lip gloss company, try these tactics.
For brick-and-mortar competitors, visit drugstores, beauty retailers like Sephora and Ulta, and department store cosmetics sections.
Analyze product assortment, pricing, promotions, display positioning, and brand visibility.
Pay attention to which products get prime shelf space or special displays.
Examine product packaging and claims. Subscribe to competitor email lists to stay on top of new product launches and promotions.
Research competitor websites and social media presence.
Look at product photography, branding, web design, content strategy, follower counts, engagement levels, and influencer partnerships.
Google shopping ads and Amazon listings also provide insight into digital strategy.
Analyze online reviews for product feedback. Sign up for Google Alerts on key competitors to monitor news coverage and brand mentions.
Evaluate strengths and weaknesses compared to competitors.
Use competitor intel to shape your brand positioning and points of differentiation.
Frame your offerings in terms of solving problems and meeting needs better than competitors. For example, a vegan and cruelty-free focus attracts ethical consumers. Convenience-oriented packaging suits busy lifestyles. Clean-label ingredients appeal to health-focused buyers. Useful content and reviews address buyer concerns and questions during the research process.
3. Costs to Start a Lip-gloss Business
Starting a lip gloss business requires careful financial planning and cost analysis. From product development to marketing, expenses can add up quickly. Understanding these costs is key for mapping out budgets and funding needs.
Start-Up Costs
Product Development – Creating custom lip gloss formulas and packaging can cost $5,000-$10,000 upfront. Outsourcing production drives costs lower.
Ingredients & Packaging – Expect around $2 per unit cost for basic ingredients and packaging. Luxury ingredients, applicators, and ornate jars raise costs to $5+ per unit. Plan for at least 500 units minimum.
Labeling & Compliance – Product labeling meeting FDA and FTC requirements costs around $500 upfront plus $100 per SKU. Cosmetic compliance consultancy can cost $1,000-$5,000.
Professional Services – Business incorporation can cost $200-$500. Consultancy on manufacturing and distribution averages $150 per hour. A branding package averages $5,000-$15,000.
Inventory – Carrying 2-3 months of inventory requires capital. For example, 1,000 units at $5 cost per piece need $5,000 upfront.
Office Equipment – Basic office furniture and computer equipment cost around $3,000 upfront. Specialty cosmetics lab equipment costs more.
Online Store Setup – Building an e-commerce site on Shopify starts at $29/month for the basic plan. Premium site enhancements range from $99-$299 per month with additional transaction fees.
Ongoing Costs
Facilities – Small commercial space to manufacture products costs $1,000-$1,500 monthly. Offsite distribution center adds $500-$1,000 monthly.
Employees – A part-time assistant at $15/hour plus a full-time operations manager at $4,000 per month averages $7,800 per month.
Insurance – General liability insurance averages $50 monthly. Product liability insurance averages $150 monthly.
Professional Fees – Bookkeeping averages $200 per month. Selling on Amazon costs $40 per month plus a 15% commission on sales.
Advertising – Google/Facebook ads average $5,000 monthly. Influencer campaigns average $500 per sponsored post. PR firms cost $4,000-$10,000 per month.
Raw Materials – Batch production requires ongoing reorders of ingredients and packaging. Budget minimum of $5,000 monthly.
Credit Card Fees – Payment processing fees range from 2-5% of revenue depending on volume. Higher rewards cards.
Shipping – Basic USPS First Class postage starts around $4 per package domestically. Discounts are available for volume.
Taxes – Annual business taxes include income and sales/use tax. The corporate tax rate is around 6% of profits. Sales tax is around 5% of revenue.
Other variable costs like trade shows, travel, R&D, and more need budgeting as well. Build a contingency fund for unexpected expenses. Set revenue goals high enough above costs to maintain positive cash flow.
4. Form a Legal Business Entity
When starting a lip gloss business, choosing the right legal structure is key. The four main options each have pros and cons to weigh.
Sole Proprietorship
Simple and inexpensive to set up, this puts all liability on the owner personally. Suitable initially when operations are small. Low compliance needs and pass-through taxes. However, difficult to raise investment and limits business continuity beyond the owner's involvement.
Partnership
Allows pooling resources and skills with a co-owner. Can raise additional investment more easily. Shared liability risks and decision making. The downside is "unlimited" liability and a lack of perpetual existence beyond original partners. Lip gloss business partners must define roles and shares clearly in partnership agreements to avoid conflicts.
Limited Liability Company (LLC)
Provides liability protection for owners while avoiding double taxation. Litigation risks for product defects don't expose personal assets. More credibility to raise investment over sole proprietorships. The ownership structure is flexible for passing along the business. However, higher legal compliance needs and paperwork.
Corporation
Full liability protection for shareholders but double taxation. Complex and expensive to set up with high legal compliance needs. Raising investment capital is easier due to the sale of stock shares. Perpetual existence beyond original owners makes it appealing to scale a lip gloss brand over time. However, not ideal for small early-stage companies due to high costs.
5. Register Your Business For Taxes
An Employer Identification Number (EIN) is a unique 9-digit number used to identify a business entity. The IRS requires every business, including sole proprietors, to obtain an EIN for tax and reporting purposes. This applies to lip gloss businesses as well.
Applying for an EIN is free and easy through the IRS website. The process takes just minutes:
Navigate to the EIN Assistant page on IRS.gov and begin the application.
Select the legal structure of your lip gloss business.
Enter basic information about your business name and address.
Provide details about your ownership structure and responsible parties.
Select your reason for applying. For most, selecting "Started a new business" is appropriate.
Specify whether you have employees or plan to hire any.
Submit your application and receive your EIN immediately on the next page.
Print and save the confirmation notice containing your new EIN. This number will be used on all tax documents and filings for your business going forward.
You'll also need to register with your state revenue or taxation department to obtain any required tax IDs, permits, and certificates for collecting and remitting sales tax. Many states allow online registration. Fees vary by state, from $10-$100 annually.
Proper legal registration ensures you can operate your lip gloss business above board. Taking the time to get an EIN and state tax ID sets up your business for success.
6. Setup Your Accounting
Proper accounting is crucial for any lip gloss business right from the start. Investing in the right financial systems and professional support provides stability as you scale.
Open a Business Bank Account
Begin by separating personal and business finances. Open a dedicated business checking account to keep funds organized. This also builds credibility when applying for financing.
Accounting Software
Cloud accounting software like QuickBooks streamlines bookkeeping by connecting to bank/credit card accounts and generating financial reports with one click. Plans start around $12/month. Automation saves hours of manual work.
Hire an Accountant
Hiring an accountant, even part-time, ensures you meet tax compliance needs. Expect to invest around $100-$150 per month for basic bookkeeping services. For scalability, a full-charge bookkeeper costs $2,000-$4,000 monthly.
Apply for a Business Credit Card
Applying for a small business credit card gives access to low-interest financing. Issuers review personal credit history and business revenue potential when setting credit limits.
To qualify, be prepared to supply EIN paperwork, bank account info, and financial statements. Keep spending below 30% of the limit to avoid impacting your score.
7. Obtain Licenses and Permits
Before selling any lip gloss products, it's crucial to have the proper licenses and permits. Federal license information is available through the U.S. Small Business Administration. The SBA also provides a local search tool to find city regulations.
Operating without these opens your business up to hefty fines or even forced closure. Beyond mandatory registrations, certain permits add credibility with customers.
Food Manufacturing License: While lip gloss ingredients are cosmetic-grade, a food license is often still required since products are applied to the lips. Local health department fees range from $100-$500 annually.
Seller's Permit: This allows the collection of sales tax from customers for remittance to the state. Fees are typically minimal. Certain states may waive this if selling wholesale only initially.
FDA Registration: Registering your facility with the FDA is mandated for any cosmetics business, including lip gloss. The process can be completed online through the FDA's FURLS system. The fee is under $100 annually.
Cosmetic Licensing: Several states require a specialized cosmetic license to produce and sell lip gloss locally. For example, California's license costs $620 initially then $310 annually.
CGMP Certification: Getting cGMP (Current Good Manufacturing Practice) certified indicates your facility and process meets strict FDA standards. Expect consulting fees starting around $3,000-$5,000.
Organic Certification: To legally market products as organic, certification is required. Fees vary by certifier but plan for $1,500-$5,000+ annually depending on the number of SKUs.
Trademark Registration: Registering your lip gloss brand name and logo trademarks protects them from infringement. USPTO fees start at $275 per mark. Ongoing legal help is advisable.
Investing time in licenses and permits may seem tedious but lays the groundwork for legal, credible operations. Work with professionals to ensure full compliance before selling your first lip gloss product.
8. Get Business Insurance
Operating a lip gloss business without insurance leaves you vulnerable financially. The right policies limit risks that could otherwise devastate your company.
Product liability insurance protects if customers claim injury from using your lip glosses. Without it, you'd pay damages out of pocket.
Property insurance covers damage to your office, equipment, and inventory from events like fires or storms. Lack of coverage means paying full repair and replacement costs.
Business interruption insurance provides income if operations halt due to covered events. Without it, lost profits must be absorbed.
Even slip-and-fall accidents on your property or employee injuries on the job create liability without insurance.
Work with an agent to get quotes on tailored coverage that fits your risks. Outline property values, revenues, and liability exposures. Expect premiums in the low thousands annually.
The application process involves submitting details on your business operations and financials. Once bound, coverages are effective immediately. Maintain payments to keep policies active.
Don't let a single incident put your hard work at risk. With the right insurance, your lip gloss business has a financial safety net allowing you to operate worry-free.
9. Create an Office Space
Having a dedicated office provides a professional home base as your lip gloss business grows. The right space supports day-to-day operations and strategic decision-making.
Home Office
A home office works initially, saving on costs. However, it can foster distractions and feel unprofessional for meetings. Also, confirm residential zoning allows. Expect to invest in a desk and supplies.
Coworking Office
Coworking spaces like WeWork provide an affordable flexible office on monthly terms. Great for meeting with suppliers or collaborating with freelancers. The downsides are lack of privacy and noise. Average $200-$500 monthly.
Retail Office
Retail space could double as a storefront and the office is located in a trendy area. Benefits include foot traffic exposure and space for small-scale manufacturing. Rent averages $1,500-$3,000 monthly.
Commercial Office
Leasing commercial office space brings higher costs but control over layout and branding. Ideal for multi-employee operations. Expect to budget $1,000-$1,500 per employee monthly.
10. Source Your Equipment
Launching a lip gloss line requires specialty equipment and materials. Strategic sourcing keeps startup costs manageable.
Buying New
Purchasing brand-new lab and manufacturing equipment from retailers ensures full warranty protection. Online distributors like Carver Lab Equipment offer discounted rates for bundles. Expect to invest $10,000-$15,000 for essentials like heated mixers, tablet presses and stainless steel workstations.
Buying Used
Major savings come from purchasing used equipment through auction sites like LabX and eBay. Marketplace apps like Letgo and OfferUp also list local deals. Inspect condition and maintenance records closely before purchasing. Cleaning and minor repairs may be needed.
Renting
Renting equipment through specialty cosmetics labs costs $25-$50 per hour booked. No maintenance or cleaning is required. Useful when developing formulas and making small test batches. Renting works best for occasional versus daily use.
Leasing
Leasing spreads equipment costs over monthly payments while bundling maintenance services. For example, Andrews Packaging leases filling and labeling machines for $300 monthly. Drawbacks include contract terms, mileage restrictions, and fines for damage.
11. Establish Your Brand Assets
Building a strong brand identity helps a new lip gloss business stand out in a crowded market. Investing in professional assets lends credibility right away.
Get a Business Phone Number
A custom business phone number like one from RingCentral gives a polished first impression when prospects call. Toll-free numbers portray an established company. Expect to budget $25-$50 monthly. Auto attendants and custom greetings add polish.
Design a Logo
A logo and visual brand that's cohesive across assets boosts recognition. Looka makes professional logos suitable for beauty brands starting at $20. Illustrative, typographic, and abstract logo styles all work for lip gloss.
Print Business Cards
Business cards from Vistaprint make introducing your brand easy during meetings with buyers or at trade shows. Expect 500 basic cards for around $20. Signage is also crucial if selling from a storefront.
Buy a Domain Name
Purchasing a branded domain like YourLipGloss.com from registrars like Namecheap gives control over your online identity. Expect costs around $12-$15 per year. Choose extensions like .com over .biz or .info for credibility.
Design a Website
Every business needs a website to share brand storytelling and product details. Options include using DIY builders like Wix for $10-$20 monthly or hiring web developers from freelance sites like Fiverr for $500 and up.
12. Join Associations and Groups
Joining relevant local organizations and online communities provides invaluable connections when starting a lip gloss business.
Local Associations
Industry trade organizations like the Independent Beauty Association allow networking with experienced owners. Membership starts at around $500 annually for small businesses.
Regional chambers of commerce like the Los Angeles Area Chamber of Commerce organize useful development events and business mixers. Annual dues average $300-$500.
Local Meetups
Sites like Meetup make finding regular networking events with other entrepreneurs easy. The DIY Beauty Business Meetup has chapters nationwide focused on handmade cosmetics.
Look for local small business conventions like the Chicago Small Business Expo that host vendors and classes in your region. These provide exposure and knowledge.
Facebook Groups
Facebook communities create a support network for troubleshooting and advice. The Cosmetics, Beauty & Makeup – Formulations, Ingredients & Packaging group has over 100.6K members.
Building local relationships leads to mentorships and word-of-mouth promotion. Online groups provide camaraderie and access to wider expertise when challenges arise.
13. How to Market a Lip-gloss Business
Implementing an effective marketing strategy is essential for any new lip gloss brand hoping to gain traction and attract customers. Leveraging the right channels and platforms tailored to your audience ensures your message reaches the ideal target market.
Personal Networking
Tap into your network first. Reach out to friends, family, and existing contacts who may be interested in your products or know others who would be. Offer discounts for referrals.
Satisfied customer testimonials, reviews, and referrals provide powerful social proof. Offer rewards or discounts to happy buyers willing to share your brand on social media.
Digital Marketing
Run Google and Facebook ads optimized for lip gloss buyer keywords to drive site traffic
Start an engaging YouTube channel sharing tutorials and brand content
Host giveaways and contests to gain followers and email signups
Partner with influencers and beauty bloggers to promote products
Publish SEO-optimized blog content on trends and lip care
Traditional Marketing
Distribute enticing samples with special offers in high-foot-traffic areas
Send direct mail postcards to targeted demographics that would buy lip gloss
Purchase local radio ad spots on popular commuter stations
Rent transit advertisements and billboards in trendy, youthful areas
Sponsor booths at beauty industry events and local markets
Track metrics like clickthrough rates and cost per lead to determine the best channels. Budget more for top-performing initiatives. Marketing expands reach and visibility fueling growth.
14. Focus on the Customer
Providing exceptional customer service is crucial for any lip gloss brand hoping to succeed. How you support and interact with customers directly impacts your reputation and referrals. Some ways to improve your customer focus in your own lip gloss business include:
Respond to all inquiries within 24 hours, whether from email, social media, or reviews. Quickly resolve any issues like shipping delays, damaged orders, or incorrect items.
Follow up with customers post-purchase to ensure satisfaction. Ask for reviews on Google, Yelp, and your website. Reviews build trust for prospects.
Surprise occasional customers with free samples or discounts on future orders. Send handwritten thank you notes in shipments.
When customers contact you with complex questions about ingredients, skin types, or how to use products, provide thoughtful and complete answers. Recommend ideal products to meet their needs.
Share user-generated content like photos of your lip gloss featured in customer makeup looks. This builds a sense of community.
Amazing service earns genuine word-of-mouth promotion. Experiences shape perceptions of your brand on a personal level. Investing in customer relationships leads to loyalty, repeat purchases, and valuable referrals that fuel growth.