In 2022 the medical supplies industry reached a market value of $138.4 million. Growing at a compound annual growth rate (CAGR) of 3.4% from 2022 to 2027, it could reach a whopping $163.5 million by 2027.
For entrepreneurs interested in distributing these essential healthcare products, now presents major opportunities. As world populations grow and age, demand rises steadily.
In this guide, we'll walk you through how to start a medical commodities business. From market research and competitive analysis to sourcing equipment and registering an EIN. This comprehensive blog has everything your business plan needs to start a successful medical supply company.
1. Conduct Medical Commodities Market Research
Market research is especially important to develop a lucrative company geared toward medical professionals. It tells you about popular products, your target market, and potential annual revenue. From diabetic test strips to exam gloves and beyond, the medical supplies market requires a solid business plan.
There are two types of research, primary and secondary. Primary is research you conduct yourself while secondary is research compiled by others. Both are essential to design a solid business model.
Some of the details gleaned through market research include:
Population growth overall also propels medical spending. The world population is estimated to increase by 2 billion by 2050.
Advancements in medical technology present opportunities as well. Cutting-edge products like robotics, nanotechnology, 3D printing, and telehealth represent fast-growing niches.
Increasing rates of chronic illnesses create the need for ongoing treatment. Conditions like diabetes, heart disease, cancer, Alzheimer's, and autoimmune disorders all require regular prescriptions and supplies.
Expanding insurance coverage and healthcare access boosts spending. With more individuals covered worldwide, more people can afford vital care.
Developing an efficient, compliant supply chain is critical. Partnering with reputable manufacturers and utilizing technology to manage inventory and orders enables seizing a share of this immense market. As global healthcare improves, medical commodities offer a stable, rewarding business niche.
2. Analyze the Competition
To succeed in the medical commodities sector, conducting competitive research is essential. This involves evaluating both local brick-and-mortar rivals as well as larger online wholesalers.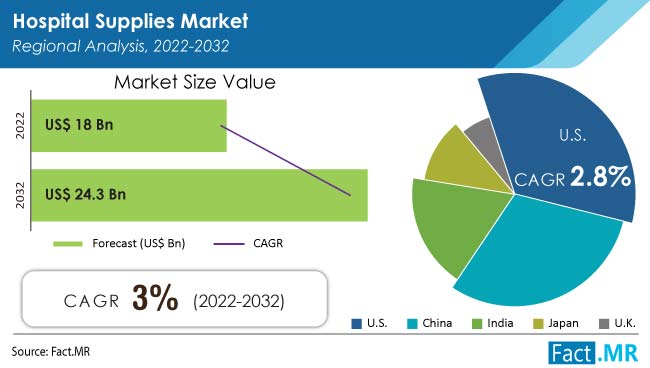 For brick-and-mortar medical supply business owners, competition is local. For online businesses, check out domestic and international competitors. Some ways to get an idea of other suppliers include:
Visit local stores to assess their operations and services firsthand.
Talk to contacts at nearby healthcare facilities to learn which medical commodity suppliers they use and why.
Research the annual revenues and growth of local competitors.
Check sources like Hoover's and Manta for private company data. This reveals their approximate market share and trajectory.
Look at the mix of products and brands each competitor carries.
See which reputable manufacturers they partner with. Their inventory reveals how much leverage and buying power they have in the marketplace.
For e-commerce rivals, explore their selections, shipping terms, and web functionality.
Sign up for accounts to experience their customer onboarding process and online order management.
Analyze their digital marketing and SEO strategies using tools like SEMrush.
Study their company backgrounds including years in business, leadership team credentials, certifications, and customer reviews.
By thoroughly evaluating both in-person and online competitors, medical commodity startups can identify unmet niche needs and opportunities to differentiate. They can also establish competitive pricing, and service offerings, and target specific geographical areas or products not fully addressed by existing players.
3. Costs to Start a Medical Commodities Business
When starting a medical supply company, the initial investments can be considerable depending on factors like location, size, and product focus.
Start-up Costs
Legal/Registration Fees – $2,000 to $5,000
Filing business documents like articles of incorporation and drafting partnership agreements or operating agreements will run $1,000 to $3,000.
Permits and licenses can cost $500 to $2,000 depending on your state and products.
Lease/Purchase Commercial Property – $5,000 to $30,000 per month
Leasing warehouse space for inventory will generally run $3 to $10 per square foot monthly.
Purchasing property can require a $100,000 down payment.
Store Build-out/Renovations – $25,000 to $250,000
Inventory Software – $1,000 to $5,000 and subscription fees are usually $100 to $500 monthly.
Product Inventory – $20,000 to $500,000
Office Furniture & Supplies – $5,000 to $20,000
Company Vehicle(s) – $25,000 to $80,000 for cargo vans or trucks
Ongoing Costs
Accounting Software – $200 to $2,000 per year for bookkeeping programs like QuickBooks costs $10 to $50 monthly.
Business Insurance – $1,000 to $8,000 annually for policies like general liability, commercial property, product liability, and professional insurance provide protection.
Hiring Employees – $35,000 to $150,000 annually for sales reps and warehouse staff will be needed to operate.
Ongoing costs like rent, utilities, maintenance, advertising, and payroll will be in the tens to hundreds of thousands annually. Be realistic when forecasting sales and margins to cover these costs. Leverage technology like e-commerce to control expenses once established.
4. Form a Legal Business Entity
When starting a medical commodities business, choosing the right legal structure is key. The most common options each have pros and cons to weigh.
Sole Proprietorship
This is the simplest and most affordable option. You operate as an individual with pass-through income and few regulatory requirements. However, you have unlimited personal liability for debts and lawsuits. Any business losses directly impact your assets.
Partnership
A partnership splits ownership between two or more people. You can combine skills and investment capital. However, each partner is also personally liable for the actions of the other partners. Disagreements can also dissolve the business if a partnership agreement is not put in place.
Limited Liability Corporation(LLC)
This provides personal liability protection for business debts and obligations while operating like a partnership. Only your investment in the LLC is at risk. The flexible management structure works well as you add partners or employees. Startup costs are low and formalities are minimal. This is likely the best choice for a medical commodities venture.
Corporation
Establishing a corporation creates a separate legal entity that is distinct from its owners. C corps" limit liability but have more complex regulations like shareholders and board of directors oversight. Significant legal fees make them better suited for large, established companies. Medical commodities startups are unlikely to benefit from the corporate structure initially.
5. Register Your Business For Taxes
One essential step for your medical materials startup is obtaining an Employer Identification Number (EIN) from the IRS. This unique number identifies your business for tax purposes similar to a Social Security number for an individual.
An EIN is required to open business bank accounts, apply for business licenses, file tax returns, and hire employees. Sole proprietors can use their SSN but an EIN adds legitimacy and simplifies paperwork.
The EIN application process is quick and free through the IRS website. Simply navigate to the EIN Assistant and select "View Additional Types, Including Tax-Exempt and Governmental Organizations".
Choose "Sole Proprietorship" or your appropriate business structure. Select "Started a New Business" for the reason you need an EIN.
Enter basic information about your business name, address, and owners. Carefully review the legal disclosures. Then submit the online form and your EIN will be provided immediately.
The entire application takes less than 10 minutes. You can also apply by fax or mail if preferred. The online method is the fastest for get your EIN right away.
In addition to your federal EIN, contact your state revenue or taxation department to obtain any required business licenses, sales tax permits, and specialty licenses related to medical commodities. Fees are generally minimal but allow you to legally collect and remit state sales taxes. Failing to register can result in penalties.
With your federal EIN and state-level registrations complete, you can confidently move forward with your medical commodities venture knowing you are properly set up from a tax and licensing perspective. This keeps your new business running smoothly and compliant from day one.
6. Setup Your Accounting
Proper accounting processes are crucial for any medical commodities enterprise, no matter the size. Implementing sound financial practices early provides stability as you scale.
Accounting Software
First, utilizing accounting software like QuickBooks streamlines bookkeeping. Connecting your business bank accounts and credit cards allows transactions to automatically sync. This eliminates manual data entry and ensures accuracy. Features like invoicing, expense tracking, inventory management, and reporting provide real-time financial insights.
Hire an Accountant
For more advanced needs, partnering with an accountant is highly recommended. They can provide services like monthly reconciliations, sales tax filings, payroll processing, and strategic tax planning. Expect to invest around $200-$500 monthly for comprehensive accounting support.
Come tax season, your accountant can also prepare and file annual returns. This may cost $1,000-$3,000 but ensures full compliance. If ever audited, your meticulous records will satisfy IRS scrutiny.
Open a Business Bank Account
Keeping business and personal finances completely separate is also essential. Open dedicated checking/savings accounts and apply for a business credit card solely for company use.
Apply for a Business Credit Card
Business credit cards offer higher limits, rewards tailored for purchases like shipping and equipment, and keep expenses organized. Lenders will review your credit, time in business, and estimated revenues when approving credit lines.
7. Obtain Licenses and Permits
When launching a medical commodities company, proactively obtaining all required state and federal licensing avoids legal pitfalls down the road. Federal licenses can be found online through the U.S. Small Business Administration. The SBA also offers a local search tool for state requirements.
One of the most important is state wholesale distribution licensing. Any business purchasing medical products wholesale with the intent to resell must register with their state health or pharmaceutical board. Fees range from $50 to $1,000 annually. This allows the legal distribution of prescription medicines and devices.
If importing medical commodities from other countries, register for an Importer of Record license from the FDA. This covers screening and clearing customs for items like pharmaceuticals, biologics, and medical devices. Proper codes must be used for all imports to avoid seizures.
Registering as an FDA Drug Establishment and Medical Device Establishment formally identifies your business activities. These establishments allow higher value opportunities like government contracting.
Based on your physical location, specific city or county business licenses may be required locally. Common credentials like occupational licenses verify compliance with zoning, health codes, signage rules, and other regulations.
Third-party logistics warehousing licenses should be obtained if you will store and ship items for other distributors in addition to your inventory. Most states regulate these activities for safety oversight.
Providing direct clinical services, medical practice licensing, and controlled substance permissions will be necessary for associated staff. However, pure distributors and wholesalers typically avoid this requirement.
8. Get Business Insurance
Carrying adequate insurance is crucial to protect your medical commodities enterprise from financial ruin. Without proper coverage, a single incident could destroy everything.
For example, a fire could damage your warehouse and spoil inventory. Or a product defect could lead to massive lawsuits from injured patients. Even an employee injury onsite opens you to liability claims.
The right insurance policies mitigate these risks. Commercial property coverage handles damage and losses to your physical assets. Liability insurance covers payouts if customers are harmed. Workers' comp pays for employee injuries.
To get insured, first inventory your risks and meet with business insurance brokers to review needs. Outline your offerings, locations, operations, and more so they can tailor recommendations.
Consider bundled business owner policies (BOPs) that package common coverages like property, liability, and business interruption. For larger or high-risk operations, extra policies like malpractice, cyber, and product liability may be prudent.
When reviewing quotes, examine the coverage terms, exclusions, deductibles, and premiums closely. Having your attorney review the fine print is also wise before signing any policy.
With robust insurance plans in place from day one, your medical commodities business can operate with confidence knowing you have financial protection from the unknown. Don't cut corners on coverage that could make or break your company down the line.
9. Create an Office Space
Establishing a professional office provides your medical commodities startup with greater legitimacy when meeting suppliers, and clients, and handling daily operations. The ideal space depends on your budget and needs.
Home Office
A basic home office allows bootstrapping your business initially. Expect costs of a few hundred dollars for a desk, computer, phone, and supplies. However, conducting sales meetings or handling private data at home may not inspire confidence with partners.
Coworking Office
Coworking spaces like WeWork offer affordable private offices, conference rooms, reception staff, and networking opportunities. All-inclusive monthly plans start around $300 but lack the image of a true commercial space.
Retail Office
Leasing retail space enables customer walk-ins, display areas, and local presence if direct-to-consumer sales are part of your model. Average retail lease rates range from $15-$30 per square foot in most markets. Significant build-out investment would be required as well.
Commercial Office
For larger operations, leasing Class A office space in a business complex provides infrastructure for future growth. Expect to pay $25-$100 per square foot in monthly rent depending on location and amenities. Multi-year leases and sizable down payments are common.
10. Source Your Equipment
A key first step when launching a medical commodities business is acquiring your initial inventory of supplies, devices, and medications along with any necessary storage and handling equipment. Smart sourcing saves substantially on startup costs.
Buy New
Buying new medical products directly from manufacturers or through authorized distributors ensures full warranty support but comes at a premium. Focus on staple commodities guaranteed to sell quickly.
Buy Used
Buying quality used equipment through auction sites like DOTmed, Global Medical Equipment, and EquipNet can yield huge savings. Vet all items thoroughly and factor in maintenance and repairs.
Rent
Renting equipment like stainless steel shelving, pallet jacks, and box trucks eliminates large capital investments. Expect to pay 10% to 20% of the purchase price monthly. This preserves capital for higher profit activities.
Lease
Leasing options are also available for essentials like delivery vehicles, computers, and software. Typical lease terms run 2-4 years enabling upgrading later as the business scales.
11. Establish Your Brand Assets
Developing a strong brand identity helps medical commodity companies stand out in a crowded marketplace. Patients and healthcare providers want to work with professional, established brands they can trust.
Get a Business Phone Number
A branded business phone number via a service like RingCentral projects legitimacy and provides call routing and tracking. Expect around $20-$50 monthly for a dedicated business line and 1-800-number.
Design a Logo
Creating a sleek logo with a site like Looka ensures visual consistency across your web presence, signage, ads, and more. For medical commodities, a clean design with prominent branding works well. Expect roughly $50-$150 for custom logo design.
Print Business Cards and Signage
Business cards from Vistaprint enable meeting suppliers and clients while presenting a polished image. Cards should feature the logo, contact info, website, and brief descriptive tagline. Budget $50-$100 for 500-1000 cards initially.
Investing in interior and exterior signage sends a clear brand message onsite. Window stickers, hanging signs, and reception displays keep the brand top of mind. Prices range from $100 for basic vinyl to over $1,000 for lighted signs.
Register a Domain Name
Registering a domain name that matches your company through Namecheap makes it easy to find online. Opt for .com over alternatives and use target keywords if available. Domain registration averages $15 per year.
Build a Website
Building a modern, responsive website via Wix showcases your brand story, offerings, and contact options 24/7. Expect to invest $100-$300 annually for hosting. For a completely custom site, freelancers on Fiverr charge $500-$2,500.
With the core brand assets in place, you can consistently market your medical commodities business across every touchpoint. These built-in reminders of your brand make an impression and help drive sales.
12. Join Associations and Groups
Joining relevant local organizations and online communities provides invaluable connections when starting a medical commodities enterprise. Surrounding yourself with industry peers yields insider advice while also growing your reputation.
Local Associations
Search for Medical Commodities Associations in your state or region to find nonprofit trade groups like the Midwest Association of Medical Equipment Suppliers that offer conferences, advocacy, and access to leaders in the field. Annual dues range from $150 to $500.
Local Meetups
Attending local meetups and trade shows facilitates networking with fellow professionals and discovering new products. Sites like Meetup make finding upcoming events simple. Shake hands, collect cards, and sign up for demos – these simple connections expand your knowledge and opportunities.
Facebook Groups
With over 1 billion users, Facebook presents perhaps the most powerful platform for identifying and joining niche communities relevant to your business. For medical supplies, groups like Medical Equipment Supplies and Hospital Devices or Medical Equipment And Supplies offer crowdsourced insights.
13. How to Market a Medical Billing Business
Implementing an effective marketing strategy is imperative for medical commodity companies looking to attract new healthcare clients and grow revenues. While quality marketing materials and services are key, you must also actively promote your offerings in the right channels to see success.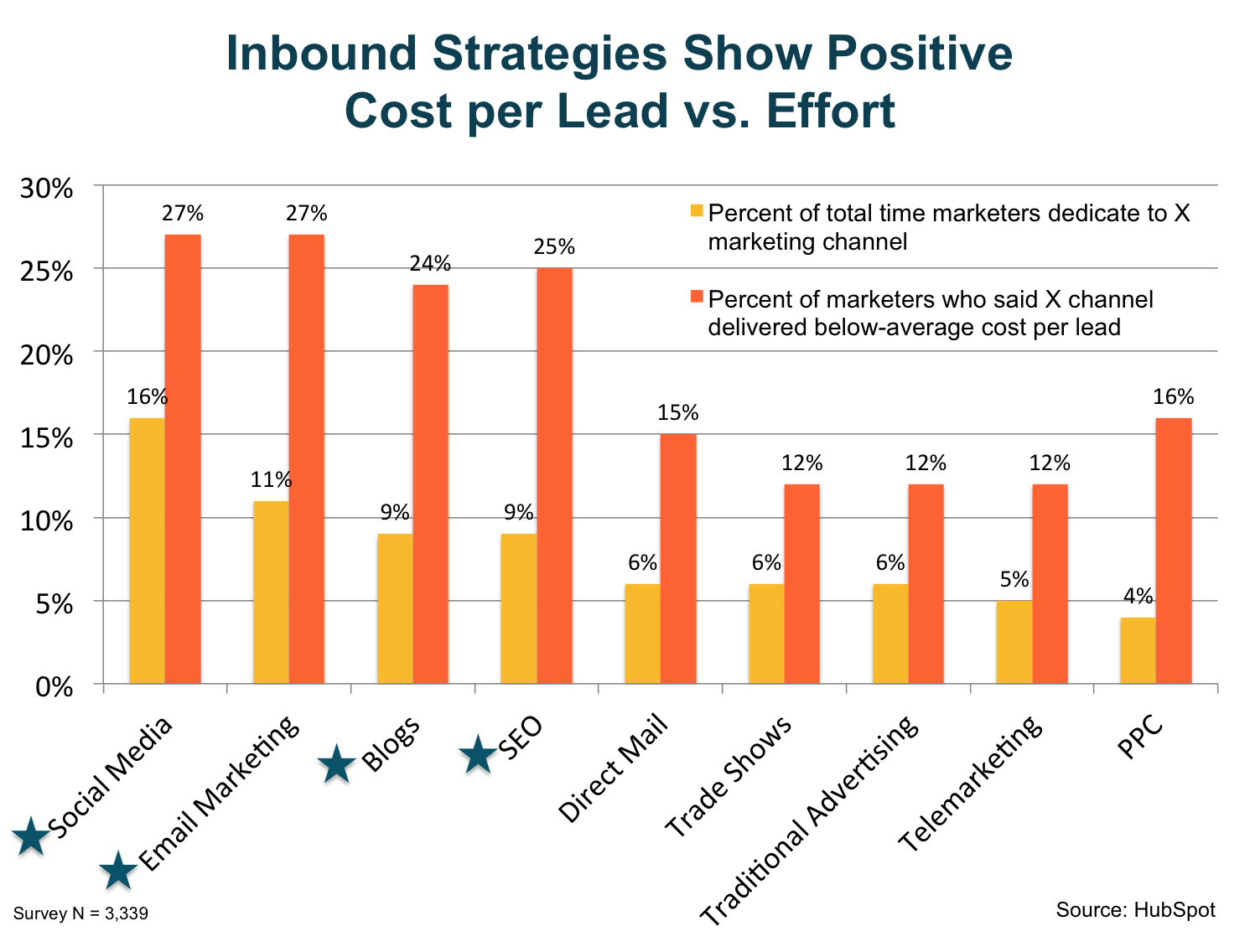 Tap Into Your Network
Leveraging your personal and professional network is the most affordable starting point. Offer happy existing customers credit or discounts for referrals of colleagues that become new accounts. This kind of word-of-mouth advocacy breeds trust.
Digital Marketing
Digital marketing presents today's greatest opportunity to cost-efficiently reach and retarget both local and national prospects:
Google Ads lets you promote your website to searchers actively seeking related products. Target keywords like "medical equipment distributors" in your region.
Facebook and Instagram ads can hit healthcare decision-makers in your area. You can even create custom audiences of existing contacts to remarket to.
Post educational content on YouTube and embed videos on your website to build authority around the commodities you sell.
Writing blog posts focused on the needs of your ideal buyers provides helpful information and SEO benefits.
Send targeted emails to prospect contact lists announcing new products or special offers. Just avoid spamming at all costs.
Traditional Marketing
More traditional techniques still warrant consideration:
Well-designed direct mailers catch the attention of prospects drowned in digital messages. Include special discounts or trial offers to incentivize a purchase.
Printed flyers and brochures for reception areas and trade shows enable distributing offers in person
Local radio spots can make impressions during drive-time commutes while supporting community stations.
Billboards placed strategically near hospitals and clinics get your brand seen.
A multifaceted approach allows testing different channels to determine what moves the revenue needle for your particular medical commodities niche and geographic market capital.
14. Focus on the Customer
Providing exceptional customer service is crucial for medical commodity companies to earn loyalty and gain referrals. In an industry dealing with vital healthcare products, buyers value responsive partners they can fully rely on.
Some ways to show customers you care while flipping medical commodities, or building your own business among other medical professionals include:
Make sure your team promptly answers calls and emails from both new and existing clients.
Ship orders out same-day whenever possible.
Communicate about any shipment delays or backorders.
Follow up after deliveries to ensure products arrive intact and on time.
Ask if they have any other needs you can assist with.
When issues inevitably occur, bend over backward to make things right.
If a client receives a defective item, apologize and overnight a replacement at your own cost.
Mistakes happen, but you build trust by making things right.
Supplying hospitals, clinics, and pharmacies isn't just about transactions. It's about being a dependable partner in caring for patients. Consistently delivering excellent service earns you referrals as a proven provider. This level of care is how you cement client relationships and grow in competitive markets.