The global medical courier service market is expanding at a rapid rate. From 2022 to 2030 it's expected to grow at a compound annual growth rate (CAGR) of 5.2%. This brings the market up to a whopping $10,964.43 million by 2030.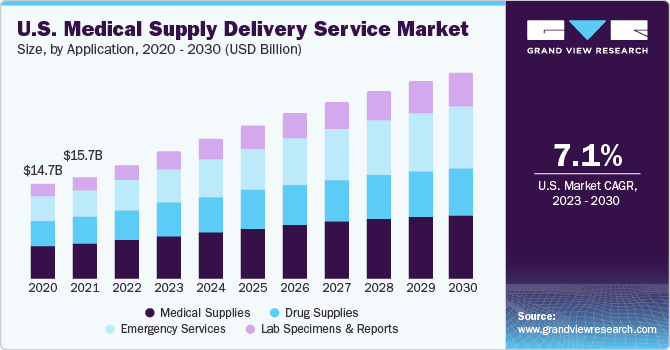 For entrepreneurs who enjoy driving and have great time management skills, starting a medical courier service can be smart. The low startup costs make it an accessible new business, especially as a limited liability corporation (LLC).
In this guide, we'll explain how to start a medical courier service. Topics covered include sourcing medical equipment, obtaining insurance to deliver medical supplies, market research, competitive analysis, and more. Here's everything you need to know to start a medical courier company.
1. Conduct Medical Courier Market Research
Market research is a crucial element of starting your own medical courier service. It provides insight into market saturation, competitors, popular services, market trends, and other elements required to develop your business plan.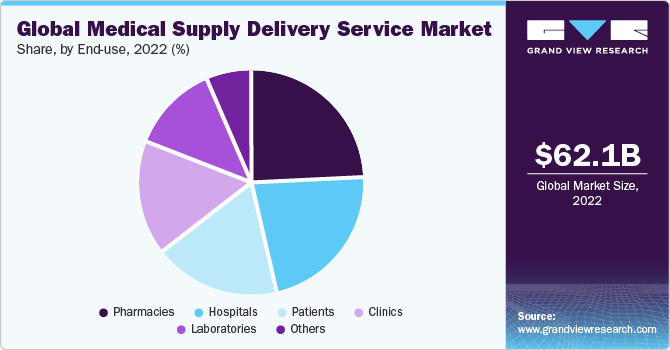 When determining the viability of a new medical courier operation, important factors to research include:
Competition – while demand is growing nationwide, regional competition varies so it's critical to analyze existing medical delivery providers in your geographic target market.
Customer base – hospitals represent the largest share of customers for medical courier services followed by clinics, blood & tissue centers, diagnostic laboratories, and pharmacies. Focus on facilities that need frequent, urgent deliveries.
Specialization – some medical couriers concentrate on certain segments like pharmaceutical deliveries, while others offer diverse services but with less customization. Define your niche.
Startup costs – expenses will include vehicles, insurance, equipment (e.g. coolers, GPS tracking), and licensing. Develop a realistic budget and funding strategy.
Pricing models – standard approaches include per-stop fees, hourly rates, and mileage rates. Benchmark competitors to determine competitive pricing.
Hiring & HR – drivers must have clean driving records and possibly medical screening. Offer attractive wages and develop hiring and training programs.
Technology – invest in technology like tracking software and inventory management systems to optimize routing and maintain chain of custody documentation.
Compliance – medical couriers must comply with healthcare privacy rules like HIPAA and may require licensing such as a DOT number registration.
With careful planning and risk analysis around the key factors above, the growing medical courier industry can offer substantial opportunities for new entrepreneurs to launch and scale a highly
2. Analyze the Competition
Thorough competitive analysis is crucial when assessing the viability of a new medical courier venture. Begin by identifying direct competitors that serve your target geographic area.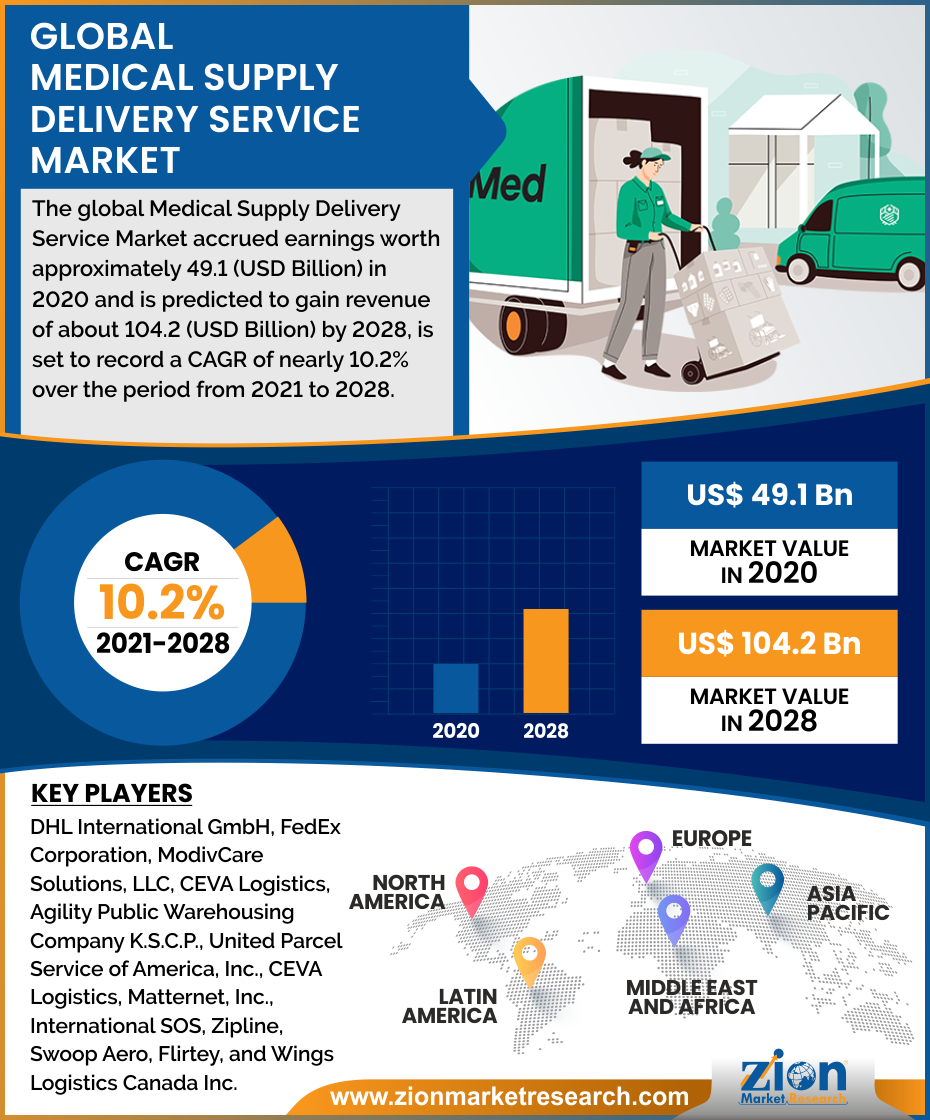 Some ways to research competitors in your medical delivery business include:
Search online directories like Manta, Yelp, and Google Maps using keywords like "medical courier [city]" to compile a list.
Visit company websites and make notes about services offered, specialties, number of vehicles/drivers, and years in business.
Search the DOT number registry for info on their fleet size.
For brick-and-mortar competitors, observe their office locations during operating hours.
Take note of vehicle brands, conditions, and any specialized equipment like refrigeration units.
Gauge search rankings for relevant keywords by comparing organic results on Google and Bing.
Search press release archives for news of major contracts, investments, or expansions signaling growth.
Search their job listings for clues about service needs and expansion plans.
Analyze their pricing, routes, specialties, and marketing to identify potential weaknesses or service gaps to exploit.
Ongoing competitive research, both online and through in-person observation, helps entrepreneurs make strategic decisions from location selection to service offerings. It is essential for differentiating your medical courier startup and drafting an effective business plan.
3. Costs to Start a Medical Courier Business
Starting a medical courier service requires careful planning and budgeting to cover initial investments and operating expenses. Here is a comprehensive look at typical costs to anticipate.
Start-up Costs
Vehicle Purchase – The largest startup cost is acquiring a fleet. Used cargo vans in good condition typically run $25,000 to $35,000.
Vehicle Branding – Professionally branded vehicles build credibility and name recognition. Vinyl wrap branding costs around $2,500 per vehicle.
Equipment – Couriers need interior racks and restraints to secure medical items, GPS tracking, refrigeration units, and more. All in, $3,000 per vehicle should be budgeted.
Licenses & Permits – Obtain required state and federal licenses and permits estimated at $1,500-$2,000.
Professional Services – Work with professionals for legal, accounting, business plan development, and other services essential for startups. Budget $5,000-7,500.
Office Lease – Modest office space will be required for dispatch, personnel, and general operations. Typical small office lease costs average $1,200 per month.
Working Capital – As with any new business, have a minimum of 3-6 months of operating capital on hand as a financial cushion.
The total estimated startup costs for medical delivery services could run anywhere between $125,000 to $150,000.
Ongoing Costs
Driver Wages – Competitive driver hourly wages will range from $15-$20/hr. Budget $30,000+ per driver annually.
Vehicle Maintenance – Routine maintenance and repairs average around $150 monthly per vehicle, or $1,800 annually.
Fuel Costs – At $3 per gallon and 10 mpg per van, fuel can cost $75+ daily per route depending on mileage.
Insurance – Commercial auto and liability policies typically run $150-$250 monthly per vehicle.
Technology Costs – GPS, mobile apps, and software subscriptions can cost from $100 to $500+ monthly.
Marketing – Digital ads, signage, promotions, etc. can require $500 to $1,500+ in monthly marketing spend.
Other – Uniforms, cleaning, office supplies, and other recurring monthly expenses can total $500 or more.
Taxes, Licenses, Fees – Plan for annual taxes, license renewals, and regulatory fees. Budget several thousand dollars.
The above overview gives a realistic idea of the major costs involved in starting and operating a medical courier business. Carefully project volumes and revenues to ensure your pricing model supports your expense structure. Add ample margin to cover unforeseen costs and achieve profitability goals.
4. Form a Legal Business Entity
When starting a medical courier business, one of the first legal steps is choosing the right business structure. The four main options each have pros and cons to weigh for this industry.
Sole Proprietorship
Simplest and least expensive option. No formal business registration is required, only individual licensing. The owner has complete control but also full personal liability. Difficult to raise investment capital. Not ideal for medical couriers given liability risks.
Partnership
Two or more owners share control, investment, and liability. A formal partnership agreement is recommended to define rights and responsibilities. Still high owner liability and difficult for large capital investments. Challenging for medical couriers to scale with partners.
Limited Liability Company (LLC)
An LLC combines the benefits of sole proprietorship and corporations. Members enjoy liability protection with fewer regulations than a corporation. Profits and losses pass through to members' returns. Ownership shares can be easily transferred if partners join later. Startup costs are low and scale is flexible.
For medical couriers, the protection from personal liability makes an LLC the best choice. It limits risk if a delivery error occurs while also enabling easier access to business financing. If the courier service grows, taking on new routes and drivers, the LLC structure facilitates expansion of ownership.
Corporation
The most complex and expensive entity to set up and maintain. The business is taxed separately from owners meaning potentially lower tax rates. Owners (shareholders) have limited liability. However, corporations are tightly regulated and require extensive, formal record-keeping. This unwieldy structure is unnecessarily burdensome for a small medical courier startup.
Based on liability protection, flexibility, and relatively simple maintenance, forming a limited liability company is the best business structure recommendation for starting a medical courier operation. Consult an attorney to create your LLC correctly and register with your Secretary of State.
5. Register Your Business For Taxes
One of the first compliance steps for any new business is obtaining an Employer Identification Number (EIN) from the IRS. This unique identifier is essentially the business's social security number used for tax purposes.
All medical courier companies must acquire an EIN, even sole proprietors or partnerships without employees. It is required to open business bank accounts, apply for licenses and permits, file and pay taxes, and complete other official registrations.
The good news is applying for an EIN is free and fast using the IRS online application. Follow these steps:
Go to the EIN Assistant.
Select view additional types including view additional taxpayer types including "View Types"
Choose "Limited liability company" as the type of legal structure
When asked if you have employees yet, select "No"
Provide the LLC's official legal name and mailing address
List the principal officer's name and Social Security Number
Specify the desired start date for the EIN
Provide contact information and preferred method for receiving the EIN confirmation
Review the application information and submit
The EIN will be instantly assigned upon completing the online form and arrive via the selected contact method – download, mail, fax, etc. The entire application takes less than 15 minutes.
In addition to the federal EIN, medical couriers must also register with their state revenue or taxation department for sales tax collection. The process is similar – file online, provide business identity details, remit payment if applicable – and complete sales tax registration so you can legally operate.
6. Setup Your Accounting
Proper accounting is critical for medical couriers to track finances, maximize deductions, and stay IRS compliant. Investing in organization and planning from the start prevents headaches down the road.
Accounting Software
Begin by implementing small business accounting software like QuickBooks to automate recording income and expenses. The seamless integration with bank and credit card accounts provides real-time visibility into cash flow. QuickBooks also generates the financial reports needed for planning and taxes.
Hire an Accountant
While the software does the heavy lifting, partnering with an accountant/bookkeeper provides expertise no program can match. They handle tasks like monthly reconciliations, sales tax filings, and payroll while also providing general business advice. Expect to invest $200 – $400 monthly for these services.
When tax season arrives, your accountant becomes invaluable. They'll prepare and file business tax returns, helping you capitalize on every available deduction and credit to minimize your tax liability. This expert preparation also shields you in case of an audit. Expect fees of $500 or more for annual tax prep and filing.
Open a Business Bank Account and Credit Card
Registering as an LLC or corporation requires meticulously separating business and personal finances. Commingling exposes the business owners to greater liability, plus makes accounting a confusing mess.
Open dedicated business checking/savings accounts to keep funds separate. Track all deposits and expenditures from these accounts. A business credit card further simplifies tracking and builds credit history. Apply with your company EIN and details like expected transaction volume.
7. Obtain Licenses and Permits
Before transporting your first medical shipment, it's imperative to obtain all required federal, state, and local licenses and permits. Federal license requirements can be found through the U.S. Small Business Administration. The SBA also has a local search tool for state regulations.
Commercial Driver's License (CDL): Federally regulated by the DOT, a CDL is mandatory for any driver operating a vehicle over 10,000 lbs or transporting hazardous materials. Cost is approximately $100.
US DOT Number: Any interstate medical courier fleet must register for a US Department of Transportation number. The cost to obtain a DOT number is $300.
International Fuel Tax Agreement (IFTA): For vehicles traveling between multiple states, this registration is needed to properly track & pay fuel taxes. IFTA costs $35 to obtain and requires quarterly fuel tax reporting.
Business and Vehicle Licensing: Register your business structure and name with state regulators to obtain necessary business licenses. Expect fees from $50 to $500+ depending on your municipality.
Hazardous Materials (HAZMAT) Permits: Transporting gases, medical waste or certain medicines may require HAZMAT credentials. Complete HAZMAT training and pass an exam, then apply for handling permits.
FCC Licensing: If two-way radios are used for communication, obtain a General Mobile Radio Service (GMRS) FCC license covering your fleet. The 5-year license costs approximately $70.
While cumbersome, staying current on all required licensing ensures your medical courier business operates legally and safely. Check with both federal and local agencies regularly for any regulation changes. Non-compliance threatens your company's viability, so treat licensing as an investment in success.
8. Get Business Insurance
Operating a medical courier service without proper insurance exposes the company to substantial financial risk. The potential liabilities in this industry make coverage essential right from the start.
For example, lack of insurance could spell disaster if:
A driver gets in an accident causing injuries. Medical and legal bills could destroy the business without liability coverage.
-Temperature-sensitive medicine goes bad during transport due to refrigeration failure. Spoiled goods could cost thousands without cargo insurance.
An employee suffers an on-the-job injury that prevents them from working. The business could be sued without workers' compensation.
The good news is obtaining coverage is fairly straightforward. Here are the steps:
Determine your risks and required policies. Common options are general liability, commercial auto, cargo/property, workers comp, and umbrella.
Research carriers like The Hartford, Travelers, and Progressive. Get quotes from several providers.
Select policies that meet your state and industry requirements. Expect costs from $150-$300 monthly.
Add coverage for equipment like refrigeration units and GPS systems.
Consider supplementary insurance for higher policy limits or expanded protection.
Pay premiums on time to prevent lapses. Review annually and adjust as your business grows.
No entrepreneur wants surprises that could sink their company. Investing in adequate medical courier insurance reduces risk so you can focus on safe, on-time deliveries. Consult an insurance agent to craft a policy protecting both your business and personal assets.
9. Create an Office Space
While medical couriers operate primarily in their vehicles, securing office space provides a professional home base for dispatch, parking, administration, and more.
A dedicated office establishes legitimacy and gives customers a contact point. It also allows the owner(s) to separate work and home life. Typical uses include:
Central dispatch hub for coordinating routes and communicating with drivers
Secured parking for fleet vehicles and equipment
Private meeting space for customers or employees
Storage for supplies and records
When evaluating office space, weigh factors like cost, location, and amenities.
Home Office
Converting space in a home into a basic office is the most affordable option. Expect costs of a few hundred dollars for a desk, computer, phone, filing, and supplies. However, home offices lack dedicated parking and professionalism. Better for solo administrative tasks than meeting customers.
Coworking Space
Shared workspaces like WeWork provide open floorplan desk rentals for $200-$500 monthly. Flexible terms, amenities like WiFi and conference rooms, and networking opportunities add appeal. The downsides are lack of privacy and parking.
Retail Office
For customer-facing businesses, a storefront office location builds credibility. Typical lease costs range from $1,500-$2,500 monthly. Allows walk-in access and signage visibility but requires staffing during business hours. Overkill for couriers.
Commercial Office
Leasing dedicated office space in a business complex provides private, professional workspace at around $1,000-$1,500 monthly. Complete privacy and flexible layouts add appeal for owners, employees, and storage needs. The premier option is within budget.
10. Source Your Equipment
Medical couriers require reliable vehicles outfitted with specialized equipment to securely transport sensitive materials. Here are the best options for acquiring these assets.
Buying New
Purchasing new cargo vans enables complete customization like shelving, refrigeration, and security. Expect to invest $25k or more per vehicle. Shop major dealers like Ford and Mercedes for commercial fleet discounts.
Buying Used
Significant savings can be found by purchasing used vans, and then installing customized interiors. Search major listings like Commercial Truck Traders, commercial dealers, and local classifieds. Expect $10k-$15k per used vehicle.
Renting
Renting vehicles monthly provides flexibility for startups uncertain of the ideal fleet size. Rates run $500-$1,000 monthly depending on vehicle size. Consider rent-to-own programs that apply payments towards purchase.
Leasing
Leasing acquires vehicles with lower upfront costs by spreading payments over typically 2-4-year terms. Down payments still run several thousand per van. Strict mileage and condition restrictions.
11. Establish Your Brand Assets
Developing a strong brand identity helps medical courier startups stand out and build recognition. Carefully crafted visuals, messaging, and assets convey professionalism and expertise.
Get a Business Phone Number
Begin by securing a business phone line through a provider like RingCentral. Choose a local area code and toll-free number option to appear established nationwide. Expect costs around $30/month.
Design a Logo
Create a logo that encapsulates your brand. Modern medical couriers may opt for simplistic icons or illustrations. Or take a traditional approach with bold fonts and vehicle graphics. Use a logo maker like Looka to easily generate options.
Print Business Cards
Business cards establish credibility in sales meetings, at networking events, when meeting facility managers, and more. They enable quick, memorable sharing of contact details. Order professional cards affordably from Vistaprint.
Get a Domain Name
A domain name and website are must-haves. Choose a domain that's short and conveys your service like MetroMedicalCourier.com. Use available extensions like .com/.net. Register domains securely through companies like Namecheap.
Design a Website
Websites build brand awareness online. Use DIY builders like Wix for low-cost sites, or hire web developers from freelance marketplaces like Fiverr for more customization. Well-designed websites inspire trust.
12. Join Associations and Groups
Joining relevant local organizations provides invaluable connections and insights for medical couriers. Surrounding yourself with others in the industry leads to new opportunities.
Local Associations
Seek out established courier and delivery associations in your metro area or state, like the Associated Couriers or the Illinois Transportation Association.
Annual dues (approx. $500) admit you to regular chapter meetings to network and share best practices. Benefits also include magazine subscriptions, job boards, safety training discounts, and industry advocacy representation.
Local Meetups
Attend regional small business, entrepreneurship, and Chamber of Commerce meetups to meet other local company owners. Great venues to share your services and make connections.
Use Meetup to find upcoming events based on your location and interests. Expect free or minimal entry fees. Look for relevant conventions like the Parcel Forum tradeshow for exposure to decision-makers.
Facebook Groups
Facebook hosts many niche groups like Medical Couriers (17.2k members) offering camaraderie and problem-solving. Share your questions and insights. Join other delivery-focused groups to broaden your perspective.
13. How to Market a Medical Courier Business
Marketing is imperative for medical couriers to build a customer base and grow revenues. A multi-pronged approach utilizing both digital and traditional strategies maximizes exposure.
Tap Into Your Network
Start with your personal and professional network. Existing connections provide the most promising sales leads to jumpstart operations. Offer discounts for referrals to incentivize happy customers to recommend you.
Digital Marketing
Search ads – Bid on relevant keywords like "medical delivery [city]" on Google Ads and Bing Ads. Target facilities in your service geography.
Social media ads – Run customized Facebook and Instagram ads promoting your secure transport and rapid response.
YouTube – Create a channel to showcase your team, processes, and equipment through engaging videos.
Blog – Publish helpful articles about medical logistics to build SEO and nurture leads.
Google Business Profile – Optimize with photos, offerings, and customer reviews. Improves local search visibility.
Email marketing – Collect opt-ins and send nurturing emails with tips, coupons, and company updates.
Traditional Marketing
Direct mail – Send postcards and brochures to blanket local medical facilities like hospitals, labs, pharmacies, and clinics.
Print ads – Take out ads in local newspapers and medical trade publications to reach decision-makers.
Billboards – Place attention-grabbing billboards along major highways near healthcare hubs.
Radio ads – Produce quick professional spots and run them on local radio stations.
Sponsorships – Sponsor relevant events like 5Ks, health fairs, or conferences to get community exposure.
Promotional items – Hand out branded items like pens and notepads to contacts as memorable reminders.
Remember, word-of-mouth is the best promotion. However, combining targeted digital and print advertising expands your reach and positions you as the preferred medical delivery service.
14. Focus on the Customer
Medical couriers must provide exceptional customer service to retain clients and earn referrals in this highly competitive industry. How you treat your customers impacts your reputation and bottom line.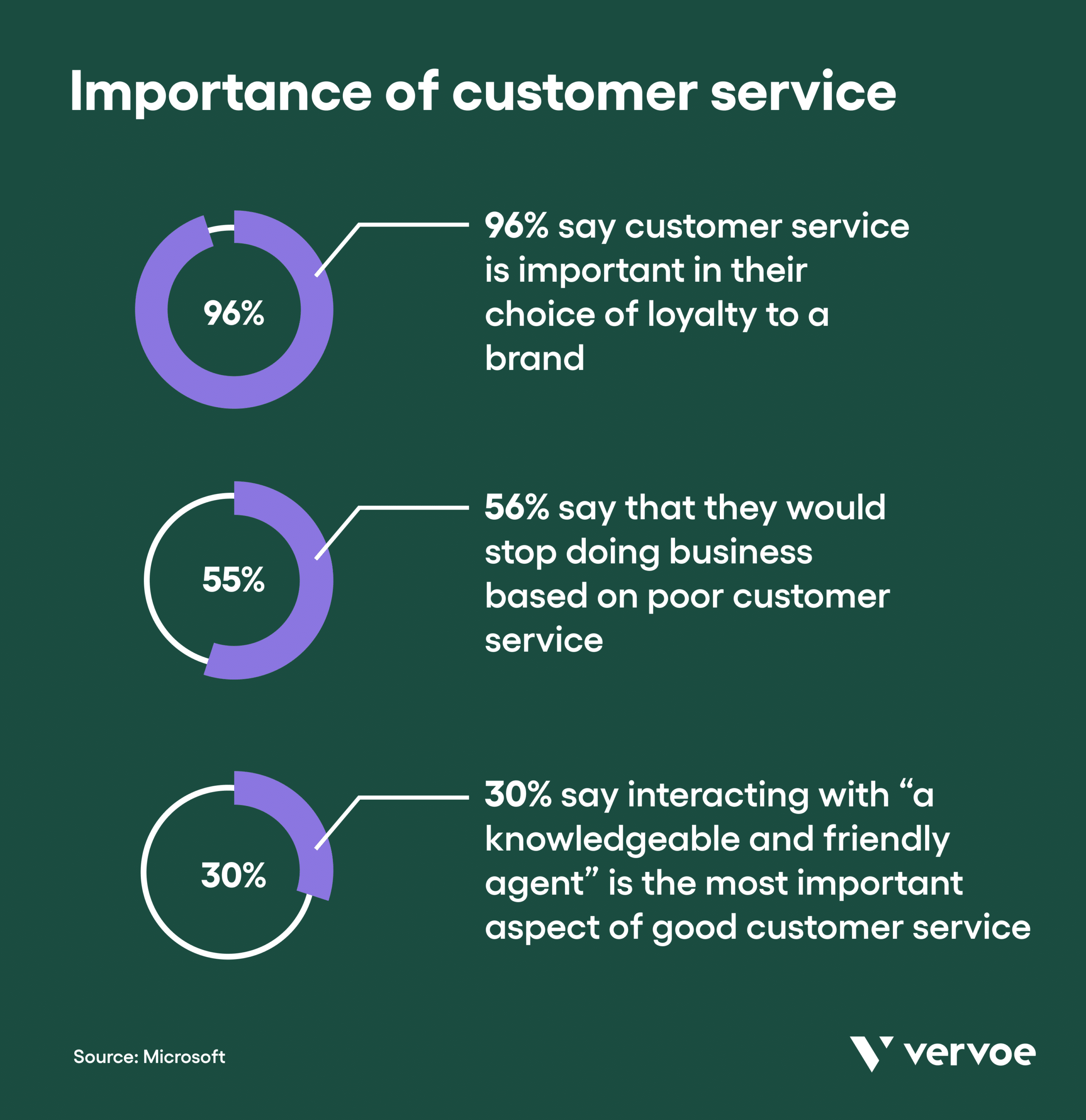 Some ways to improve customer focus and make your medical courier business profitable, include:
Reliability and responsiveness set you apart right from the initial quote stage. Return calls promptly, answer questions thoroughly, and provide reasonable quotes quickly. First impressions matter.
Once transporting, proactively communicate ETAs, delays, or issues immediately. Set proper expectations upfront. Speed and transparency build trust.
Handle any damaged or compromised shipments with utmost urgency. Take accountability and remedy mistakes faster than competitors. Turn negatives into positives by going above and beyond to make it right.
After deliveries, follow up personally with calls or emails to ensure satisfaction. Ask for feedback on what went well or any suggested improvements. This shows you genuinely care.
Simplify working with you by accepting various shipping methods, offering short-term storage, and being flexible on logistical preferences. Make their jobs easier.
Anticipate needs before they arise. Customers will remember how you made them feel, not the details of each transport.
Providing an amazing customer experience earns loyal, vocal fans who refer others. However, poor service spreads fast in the tight medical community. Your customer service philosophy will define your brand and fuel your growth.