The medical transportation business is thriving in the U.S. and around the world. In 2021, the market reached $87.2 billion with a projected compound annual growth rate (CAGR) of 4.5%. By 2028, the medical transportation market could reach $114.55 billion.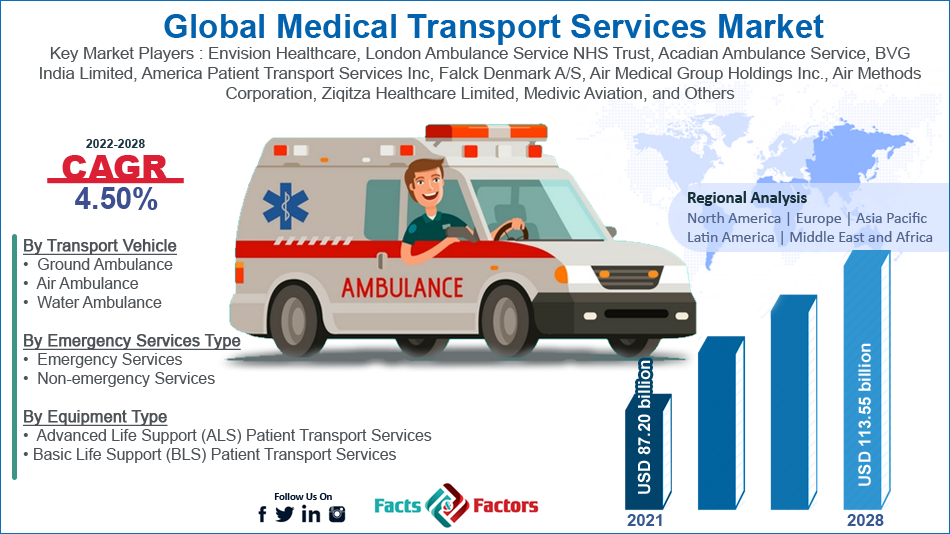 For entrepreneurs interested in healthcare, a medical transportation company can provide a fulfilling and potentially lucrative business opportunity. By providing vital transportation access to patients, you enable them to get the care they need. At the same time, you can grow a profitable company in a rapidly expanding industry.
This guide will walk you through how to start a medical transportation business. Topics include medical transport business market research, competitive analysis, registering an EIN, applying for business insurance, and more. Here's everything you should know about starting a medical transport company.
1. Conduct Medical Transportation Market Research
Market research is important for starting a profitable nonemergency medical transportation business. It provides insight into the target market, market saturation, sourcing equipment, and trending medical transportation services.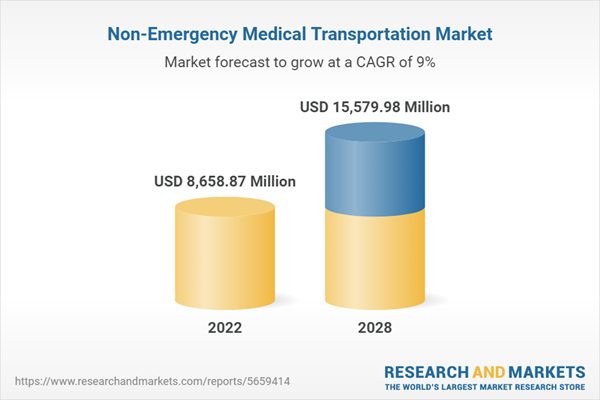 Some of the information you'll learn through medical transportation market research includes:
As more Baby Boomers enter retirement, the need for medical transportation will continue rising.
Another factor driving growth is the shift toward outpatient care.
Outpatient visits now exceed 117 million per year compared to under 40 million inpatient hospital stays.
With less on-site care, patients require transportation to travel to appointments.
Medicaid and Medicare recipients make up a large portion of the target market.
Nearly 60 million Americans are covered by Medicaid, while over 60 million qualify for Medicare.
As these government programs expand their coverage of non-emergency transportation, the accessible market increases.
While demand is demonstrated, the supply of medical transportation is still highly fragmented.
This lack of concentration represents an opportunity for new players to enter and gain market share.
By offering differentiated services, small operators can effectively compete.
The financial prospects for the sector are also positive.
Total industry revenue is projected to reach $42 billion by 2030. Profit margins typically range from 10-15%, providing healthy earnings potential.
As demand outpaces supply, pricing power remains with transportation providers, supporting continued profitability.
By launching a medical transportation company, entrepreneurs can capitalize on the high growth, fragmented competitive landscape, and favorable financial outlook. With proper planning and execution, the market opportunity is substantial.
2. Analyze the Competition
Thoroughly analyzing the competition is crucial when starting a medical transportation company. This gives you key insights into the competitors' strengths and weaknesses so you can differentiate your business.
Some ways to learn more about your competitors as a profitable senior transportation business include:
Identify direct competitors that serve your target area.
Gather information on their fleet size, services offered, pricing, and insurance/accreditations.
Call anonymously to evaluate dispatch quality and responsiveness.
Identify any lacking services or poor customer service you can improve upon.
Research indirect competitors too like taxi services, Uber/Lyft, or public transportation.
Evaluate their convenience, reliability, and costs for medical trips.
Online reviews offer straightforward competitive analysis.
Search review sites like Yelp to see common customer pain points and service gaps.
Monitor these sites to see new patient feedback in real-time.
Evaluate the web presence of competitors.
Optimized sites with booking widgets can give you an edge.
Search online directories related to medical transportation.
Join industry groups on social media like LinkedIn.
Observe discussions between medical transportation providers to identify common issues and success strategies.
By thoroughly analyzing competitors online and in your local area, you gain insights to help differentiate your services. Focus on improving upon common complaints and service gaps. Leverage technology and tools competitors lack.
3. Costs to Start a Medical Transportation Business
Starting a non emergency medical transportation company requires an investment. There are startup and ongoing costs to keep an NEMT business alive. Here's a breakdown of some costs a profitable business will encounter.
Start-up Costs
Starting a medical transportation company requires a significant upfront investment. From vehicles to insurance to staffing, properly launching the business can cost over $100,000. Understanding these start-up costs is essential for effective planning and funding.
The largest expense is purchasing and outfitting your vehicles. New wheelchair-accessible vans can cost $60,000 per vehicle. Even buying used vehicles requires $20,000-$30,000 per van.
Beyond the vehicles themselves, you need to install requirements like lifts, restraints, and wheelchair locks which can add another $5,000 per vehicle.
For a starting fleet, expect to invest $100,000-$200,000 on vehicle acquisition and outfitting.
Incorporating the business, registering for necessary licenses/permits, and applying for DOT numbers will run around $2,000 in total.
Required insurance like commercial liability and vehicle policies average $150 per vehicle monthly, so at least $1,800 per year.
Your dispatch software and scheduling system will be around $3,000 for setup and $100 monthly for a basic package.
Office equipment/supplies, a computer, and a phone system will add another $5,000 in start-up costs.
Staffing expenses must also be accounted for. Hiring dispatchers, drivers, and office staff at competitive wages results in $60,000 in annual payroll expenses.
Benefits like health insurance add another 20% to personnel costs.
Other costs include a commercial lease at approximately $2,000 monthly, $5,000 for your website design and hosting, $3,000 for legal/professional services, and $2,000 in marketing/promotion to launch.
Ongoing Costs
Once operating, the business has ongoing monthly costs. Vehicle financing and maintenance averages $1,500 per vehicle.
Insurance, licensing, and payroll amounts to roughly $30,000. Facility lease, utilities, and admin-like accounting services will run an additional $8,000.
Expect total monthly costs of around $50,000+ to maintain normal business operations.
Vehicle registration/inspection comes to $300 per vehicle. Commercial insurance premiums are $1,800 per vehicle annually.
Marketing and advertising campaigns average $10,000 per year.
Annual taxes, licenses, interest, and loan payments can cost up to $30,000.
Altogether, the average cost to launch a medical transportation business ranges from $150,000 to $250,000. Ongoing expenses are around $600,000 per year.
4. Form a Legal Business Entity
When starting a medical transportation service, one of the first legal steps is choosing your business structure. This decision significantly impacts taxation, liability, and operations. Weighing the pros and cons of each type will guide you to the optimal entity.
Sole Proprietorship
A sole proprietorship is the simplest structure with pass-through taxation meaning no separate business taxes. However, the owner has unlimited personal liability for debts and lawsuits. This poses a major risk in a medical business where accidents/injuries are likely. Sole proprietorships also lack permanency when ownership changes. This structure is best avoided for medical transportation.
Partnership
Partnerships allow multiple owners to share control and liability. Taxes pass through to partners to avoid double taxation. However, general partners face unlimited liability like sole proprietors. Limited partnerships have limited partners with liability protection, but they lack management control.
Limited Liability Companies (LLC)
Limited liability companies (LLCs) provide the best features for medical transportation businesses. LLCs limit the liability of all owners to their investment amount. An LLC avoids double taxation and allows pass-through deductions. This structure provides flexibility for member contributions and profit distributions. LLCs also impose fewer formal governance requirements.
Corporations
Traditional C corporations have the most burdensome formation requirements and double taxation on profits. However, shareholders have limited liability just like LLC members. Corporations can potentially attract outside investment through share offerings. However, the bureaucratic governance and unfavorable tax treatment typically outweigh the benefits for small businesses like medical transportation.
5. Register Your Business For Taxes
One of the critical first steps in forming your medical transportation LLC is obtaining an Employer Identification Number (EIN) from the IRS. This unique identifier acts like a social security number for your business entity. An EIN is mandatory for federal tax filing and critical business operations.
The EIN application process is quick and free through the IRS website. This will take you through a short wizard that requests basic information about your business structure and ownership.
Make sure to have your LLC formation documents and owners' social security numbers ready. The online application only takes about 10-15 minutes total. You will receive your EIN immediately upon completing the process. Just be sure to print/save the confirmation page for your records.
With your EIN, you can open business bank accounts, apply for required licenses, hire employees, and file taxes appropriately. This unique identifier allows you to operate legally and avoid costly penalties. The EIN also helps separate your business and personal finances for liability protection.
Additionally, you must register with your state revenue department to collect/remit sales tax and comply with local business regulations. This involves submitting your business formation documents, EIN, and license application forms. Each state has slightly different requirements and fees. Check your state revenue website for specifics.
6. Setup Your Accounting
Proper accounting is crucial for medical transportation companies. With frequent cash flow from daily operations and expenses like payroll, maintenance, and insurance, you need structured bookkeeping to track finances. This allows you to monitor profitability, manage taxes, and make data-driven decisions.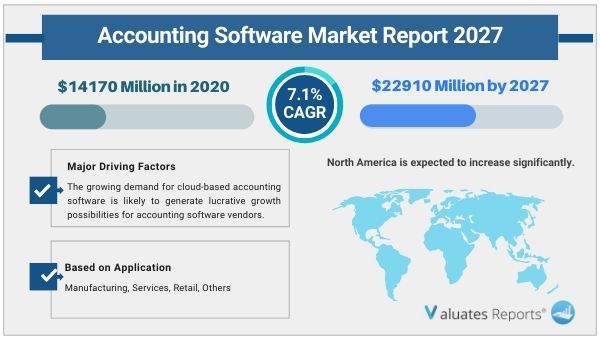 Open a Business Bank Account
Begin by establishing dedicated business bank accounts and credit cards. Keeping finances separate from personal funds simplifies recordkeeping and protects your assets. Apply for a business credit card using your EIN, LLC documentation, and personal credit profile.
Accounting Software
Implement small business accounting software like QuickBooks. This centralizes tracking for banking, billing, payments, and expenses. Features like mileage tracking are ideal for transportation companies. QuickBooks seamlessly syncs transactions and invoices to simplify bookkeeping.
Hire an Accountant
Work with an accountant from the start. Bookkeepers handle day-to-day tasks like reconciling accounts and producing financial statements. Come tax season, accountants file your returns accurately and on time. They can also audit finances annually to optimize tax liability.
7. Obtain Licenses and Permits
Before transporting your first patient, it is essential to acquire the required operating licenses and permits. Find federal license requirements through the U.S. Small Business Administration. The SBA also offers local search tools for state and city requirements.
One of the most important licenses is a Certificate of Operating Authority for interstate transit issued by the Federal Motor Carrier Safety Administration (FMCSA). This authorizes you to transport passengers between states. Obtaining the certificate involves submitting your business structure documents, process agent forms, and evidence of insurance.
You may also need to register with the USDOT by filing a Form OP-1 and designating your USDOT number. This is mandatory if operating vehicles over 10,000 lbs or crossing state lines. USDOT registration must be renewed every 2 years.
Your state will also require a commercial operator license to conduct intrastate passenger transport. For example, California issues General Public Transportation Vehicle licenses through the DMV. Other states have similar requirements, so research the specific commercial license for your region. These are renewed annually.
Your city or county may mandate further business permits and licenses depending on local regulations. Common municipal licenses include ground transportation service permits, vehicle inspection certificates, wheelchair-accessible vehicle permits, and airport service permits if providing airport transportation. The Small Business Administration will fill you in.
8. Get Business Insurance
Purchasing adequate business insurance is crucial for medical transportation companies to mitigate risk. Without proper coverage, a single accident or lawsuit could bankrupt your company.
For example, if one of your vehicles gets into an accident and injures passengers, you could be liable for potentially millions in medical damages without insurance. Or if an employee gets injured on the job and sues, it could again cost vast sums. Even small liabilities like property damage or employee dishonesty could deal big financial blows without insurance to cover the costs.
To protect against scenarios like these, invest in robust policies like commercial general liability, commercial auto liability, workers' compensation, and disability insurance. General liability covers damages from third-party bodily injury, property damage, and personal injury. Commercial auto liability handles damages from vehicle accidents. Workers' compensation pays for employee injuries, medical care, and lost wages. Disability insurance provides income if injured employees can't work.
The first step is requesting quotes from providers like The Hartford, Progressive, and Geico which offer customized packages. Provide details on your fleet, services, staff, and projected revenue. This enables precise quote amounts and coverage options. Compare plans and pricing across at least 3 reputable providers.
Next, pick a policy that covers your specific risks and liabilities while fitting your budget. Add supplemental coverage like umbrella insurance for extra protection. Work closely with your agent to structure optimal policies as your business grows.
With the right business insurance portfolio, your medical transportation company gains an essential shield against risk and lawsuits. Don't cut corners, and invest in adequate coverage so accidents and claims don't derail your company.
9. Create an Office Space
Having a professional office provides credibility and efficiency for your medical transportation company. An office allows a centralized place to handle dispatching, scheduling, and administrative tasks. It also gives clients a contact location.
Home Office
A basic home office costs little to establish and offers convenience. However, meeting clients at your residence lacks professionalism. Productivity can also suffer from household distractions. Expect costs around $2,000 for a desk, computer, phone, and supplies.
Coworking Office
Coworking spaces like WeWork provide a flexible shared office environment starting around $300 monthly. They offer amenities like meeting rooms, kitchens, and lounges to accommodate business needs. Coworking enables interaction with other entrepreneurs which can stimulate ideas. The lack of privacy may be challenging when handling confidential calls.
Retail Office
Leasing retail space can give public visibility if you want walk-in clients. Storefronts typically run $1,500 – $3,000 monthly. Retail space works if you intend to sell vehicles, equipment, or medical supplies on-site. Without additional offerings, retail space is difficult to justify over other options.
Commercial Office
The best long-term option is leasing professional office space in a commercial building. Expect monthly costs of $1,000 – $1,500 for an individual office or $2,000 – $4,000 for a small suite. Benefits include client meetings, seclusion for calls, room for staff, and legitimacy for the business. Branded signage and materials showcase your professionalism.
10. Source Your Equipment
Launching a medical transportation service requires acquiring an outfitted vehicle fleet. New entrepreneurs have four main options to obtain the necessary vehicles and gear cost-effectively.
Buy New
Buying new vehicles guarantees optimal condition and full warranties. Brands like Ford, Dodge, and Freightliner offer wheelchair-accessible vans starting at around $60,000. You can customize with necessary medical amenities like lifts, restraints, and AC. While expensive, new vehicles have minimal maintenance needs for the first few years.
Buy Used
Purchasing quality used vehicles can significantly reduce upfront costs. Search sites like Commercial Truck Trader which list accessible vans and buses from $20,000-$40,000. Avoid untrustworthy sites like Craigslist and Facebook which lack seller vetting and history. Used vehicles require more repairs but are a smart budget option.
Renting
Renting vehicles month-to-month provides flexibility if demand fluctuates. National rental companies like Enterprise offer wheelchair vans for around $1,500 monthly. However, long-term renting can add up faster than purchasing. It works better for one-off transportation needs versus daily routes.
Leasing
Leasing through dealerships or commercial lessors gives access to newer vehicles without huge lump payments. Typical lease terms run 3-5 years costing $800-$1,200 monthly. Maintenance and repairs are usually included. However strict mileage limits and early termination fees reduce flexibility.
11. Establish Your Brand Assets
Creating a strong brand is crucial for medical transportation companies to stand out. With thoughtful branding, you differentiate your service and gain name recognition. This establishes credibility and trust with clients.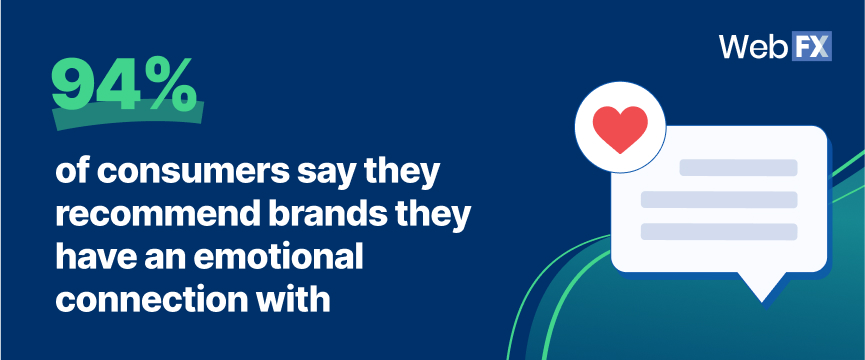 Get a Business Phone Number
Start by purchasing a professional business phone number through a service like RingCentral. Toll-free and local numbers make you accessible. Built-in call management features like auto-attendants, voicemail, and call forwarding enable professional call handling.
Design a Logo
Design a sleek logo that becomes synonymous with your company. A memorable icon, monogram, or logotype etched in clients' minds. Use a logo maker like Looka to create options with your name or initials. Pick a style matching your brand personality – modern, classic, bold, or minimalistic.
Print Business Cards
With a logo, generate complementary brand assets like letterhead, uniforms, vehicle decals, brochures, signage, and more. Vistaprint provides affordable, high-quality printing for branding collateral like business cards, stationery, and banners. These touches convey legitimacy and build familiarity.
Buy a Domain Name
Register a domain name that aligns with your brand. Check name availability with registrars like Namecheap. Choose a .com matching your business name for simplicity and authority. For example, FirstClassMedicalTransport.com instantly conveys your services while being easy to remember.
Build a Website
Build a professional website to direct clients to book appointments and find information. Use a user-friendly website builder like Wix which provides modern templates and customization tools optimized for any device. Or hire a skilled web developer on freelance sites like Fiverr to construct a site.
12. Join Associations and Groups
Joining relevant organizations and networks boosts your knowledge and connections when starting a medical transportation company. By surrounding yourself with industry peers and specialists, you gain insider tips and growth opportunities.
Local Associations
Seek out local associations like the National Association of Medical Transporters (NAMT), which has state chapters nationwide. Attend association meetings to exchange insights on compliance, technology, and best practices with fellow operators.
Local Meetups
Attending regional industry trade shows enables networking face-to-face with other transportation providers, vendors, and potential partners. Use event sites like Meetup to find upcoming conferences and conventions near you.
Facebook Groups
Participating in Facebook Groups opens the door to connecting with the national community. Groups like Medical Transportation Talk provide a forum to discuss issues, innovations, and advice. Others like NEMT Non-Emergency Medical Transportation cater to specific niches like non-emergency transport. Leverage the collective wisdom of these groups.
13. How to Market a Medical Transportation Business
Strategic marketing is imperative for medical transportation companies to expand their client base and drive referrals. With the right promotional mix, you can ensure a steady stream of new patients while deepening relationships with existing customers.
Personal Networking
Begin with your network. Reach out to doctors, home health aides, social workers, and other professionals who could recommend your services. Offer them small incentives like gift cards to refer patients. Send thank you notes and updates to maintain connections.
Digital Marketing
To supplement personal outreach, employ targeted digital tactics:
Launch Google and Facebook ads targeted locally by factors like age, income, and interests relevant to your services. These provide highly measurable promotions.
Start a YouTube channel publishing helpful content like mobility tips, patient testimonials, and behind-the-scenes company videos to build familiarity.
Maintain an active presence on social media highlighting your services. Respond promptly to all inquiries and reviews.
Initiate email marketing like monthly newsletters with safety tips, health insights, and company updates to foster ongoing connections.
Write blogs on your website focused on patient education regarding medical transportation, healthcare navigation, and related topics to establish your expertise.
Traditional Marketing
For traditional marketing methods consider:
Print flyers distributed to local medical facilities, retirement communities, dialysis centers, and rehabilitation centers.
Sponsor booths and vehicles at health fairs and senior events to meet potential riders in person.
Advertise in regional newspapers and radio stations during prime commuting times.
Send direct mail like postcards and brochures to households in your service area to build local visibility.
Place ads on public transit like buses and train platforms frequently used by medical commuters.
Partner with pharmacies, labs, and outpatient centers to include your brochures in discharge bags given to released patients.
The most effective marketing incorporates diverse digital and traditional channels. But always deliver compassionate and reliable service first and foremost. With a steadfast commitment to your passengers, your greatest source of new business will be word-of-mouth referrals from satisfied customers.
14. Focus on the Customer
Providing excellent customer service is imperative for medical transportation companies to retain and grow their client base. In an industry relied on by vulnerable passengers, compassion and care build loyalty and referrals. Some ways to improve customer focus include:
Focus on training friendly, patient drivers who cater to unique needs.
For elderly and disabled patients, help them carefully enter and exit vehicles. Keep them informed about your arrival status by calls or texts.
Offer a steadying hand or umbrella during rainy loading. These caring touches go far.
Make booking and billing straightforward.
Avoid hold times by quickly answering calls.
Explain all fees upfront without confusing fine print. Enable easy self-service booking online.
Send periodic surveys to monitor service levels and identify areas for improvement.
If delays occur, proactively communicate reasons and next steps. Issue credits or discounts for major disruptions.
Follow up with patients after rides to check on their health and experience. Your genuine concern for their well-being strengthens trust and rapport.
Offer contact info for future questions or feedback.
Provide clean, comfortable vehicles with amenities like WiFi and chargers.
Make sure accessible features like lifts function perfectly. Keep medical supplies stocked and ready.
Drivers should confirm comfort settings like heat or A/C.
By delivering compassionate and conscientious service, you give patients a small sense of control and dignity during stressful times. Their appreciation and gratitude translate into loyal business and glowing referrals. In medical transportation, your passenger relationships sustain your success.