The housing market in the United States saw a boom during the COVID-19 pandemic. Recently, the market is cooling, but Americans are still moving in and out of new lodgings every day. This calls for skilled moving companies to step in and manage the transportation of belongings.
According to PR News Wire, the moving industry in the U.S. is growing exponentially. Between 2021 and 2026 it will see a financial growth of $1.95 billion and a CAGR of 2.04%. This is good news for Americans learning how to start a moving company this year.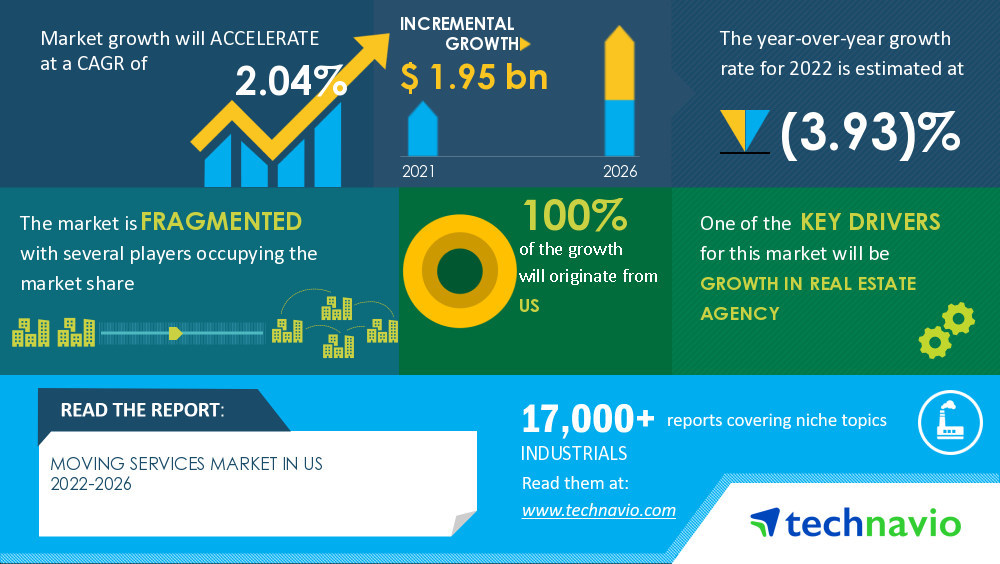 Starting any business takes dedication, resources, and research. Here, we'll discuss the finer points of starting your own moving company, including developing a business plan, obtaining the proper licensure, registering an EIN and more.
1. Conduct Moving Company Market Research
Before you start a successful moving company, you need to know the facts. Everything from competitor details to specific market industry statistics to a target market. This investigative period is called market research. It includes primary and secondary research forms as you learn how to start a moving company.
Primary research is the investigation you perform yourself. Visiting realtors to talk about local moving statistics, checking competitor price models, and polling potential customers all fall into this category.
Secondary research is the research you collect from available data compiled by others. Government websites and online reviews are some examples of secondary research.
Whether primary or secondary, there are some specific things to look for during the market research period, including:
Top services in the moving industry
Target market audience
The average price range for local moving services
Required tools and materials
Competitors in the area
Number of moves each year in your city
Homeowners vs. renters
Moving companies rely on a field-based business model. Your employees don't work in an office, but rather out in moving trucks. Some of your research should also be focused on gas consumption, mileage, and commercial vehicles.
Choosing the Right Services for Your Moving Company
Moving companies do more than get people and their belongings from point A to point B. Creating an appealing service list draws in more customers. Some of the common services found among top moving companies are:
Inventory tagging
Loading and unloading only
Transportation only
Full-service moves (loading, unloading, and transportation)
Packing
Your moving company may also sell moving materials to consumers, such as:
Protective moving blankets
Dollies and carts
Boxes
Packing tape
Labels
You may also want to offer specialty moving for businesses, estate sales, and local events.
2. Analyze the Competition
To be the best you need to know what makes top competitors the best. What makes a moving company great? Analyzing the competition gives you a better understanding of what customers want, and how to give it to them. It also gives you a little leg up on competitors as you start your own moving company.
Some things to look at as you analyze competitors include:
Service offerings
Price model
Moving boundaries (city-wide, state-wide, cross-country, etc.)
Included packing materials
Number of competing movers in your area
Customer reviews and ratings
It helps to talk to locals in person and get some first-person stories of experiences with competing movers.
Most of your moving competition is likely to be local. There are a few big box moving companies that offer cross-country services. Whether local or federal, here are some of the major players to look at during your research.
JK Moving Services is a long-distance residential moving company. They train more than 1,000 employees each year and offer 24/7 customer service. JK is a full-service moving company, meaning they offer packing, loading, and transportation services. They also offer storage options.
As the name suggests, International Van Lines offers long-distance and international moving services. The company specializes both in residential and business moving. They also sell packing supplies and offer tracking options to keep tabs on transported belongings.
Bellhop is based out of Chattanooga, Tennessee, and operates cross-country. They provide residential and commercial moving, local and long-distance. They also offer storage services and last-minute moving for those in a hurry.
3. Understand the Costs of Starting a Moving Company
Starting a successful moving business comes with a list of expenses, both one-time costs, and ongoing fees. The age-old adage, "You need to spend money to make money," is certainly true where moving is concerned. Here are some of the financial basics to know as you begin your moving business.
What Does It Cost to Start a Moving Company?
Whether opting for a franchise model or starting your moving business from scratch, there are plenty of expenses to come. Some of the most common costs you'll encounter include:
Office space/warehouse rental
Business Insurance
Moving trucks
Website creation and management
Legal fees
License, permits, and EIN
Employee salaries and training
Moving and packing equipment
Most movers look at a starting cost of somewhere between $10,000 and $100,000. This is a broad range and depends entirely on the number of employees and moving trucks you have. Large startups with a fleet of movers will pay closer to the high end of this figure.
Starting a moving business also costs more if you plan to rent storage space as well. Unless you partner with a third-party storage company, you'll need to invest in a warehouse or industrial storage space.
Franchising a moving company has a different cost structure. Two Men and a Truck have over 350 locations around the globe, including the U.S., Canada, Ireland, and the U.K. Startup investment for a Two Men and a Truck franchise runs between $105,500 and $435,600. The higher end of the spectrum is for companies starting in the metro market.
There are pros and cons to the franchise vs. home-grown business concept in moving. One offers a pre-structured business with an existing customer base, marketing, legal, and materials. The other is less costly but requires you to do all the leg work yourself.
Business Equipment/Materials
Movers need supplies and equipment to get started. This includes safety tools, vehicles, and packing supplies. Here are some of the main items you'll need as a moving business:
Forearm Lifting Straps: These straps go around the forearms and under large furniture like armoires and television stands. They reduce lifting efforts by up to 66% and cost roughly $27 a set.
Hand Trucks: Also called dollies, hand trucks let you leave and roll furniture and boxes to the truck with ease. They run about $100 to $200 based on size, material, and brand.
Moving Blankets: For $14 to $40 you can buy moving blankets of varying thickness and quality. These are used to protect furniture and walls from scrapes while moving.
Carpet Tape: Adhesive plastic that applies easily to the carpet. This allows you to walk on carpets to move furniture without taking work boots off. For a roll of 36 inches by 500 feet, expect to pay up to $150.
Corrugated Cardboard Boxes: Boxes range in price based on size and thickness. For a standard corrugated box with the 200lb test, you'll pay about $0.33 to $5 per box.
Packing Tape: 2-inch width packing tape at 110 yards costs about $6 per case for 18 rolls.
Most packing supplies can easily be sourced through online retailers like Uline. Remember you'll also need commercial vehicles in the form of moving trucks to get your moving business off the ground. Moving trucks run between $27,000 used to $50,000 new to start.
Cost of Renting or Leasing a Location
Movers need a place to park trucks, base employees, and perform administrative duties. If you run a small moving business with a single truck, you can work from home.
If you want to offer storage and have a fleet of moving vehicles, you'll need to rent an industrial property or warehouse.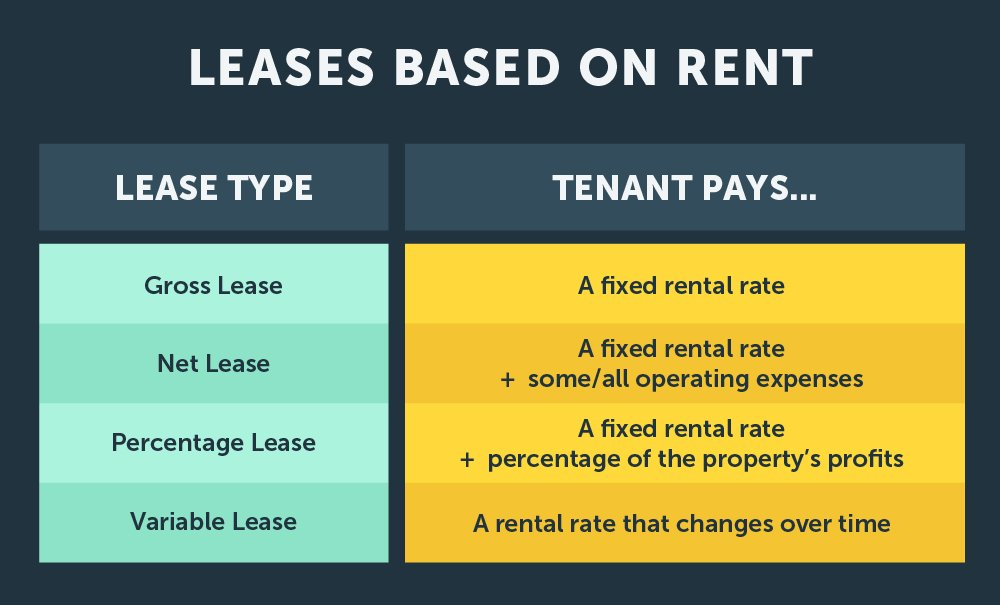 Commercial properties charge by the square foot. You might see a lease for $30 per square foot. For a 1000-foot property, that's 30,000 a year.
Business Formation
Before sending flyers and starting your moving truck engines, you must form a legal business. This means registering with the Small Business Administration. To register a new small business name and obtain the proper permits, you'll pay somewhere in the realm of $300 to $800.
Business Insurance
Business insurance is especially important for moving brands in the U.S. Handling client property leaves you at risk of financial liability in the event of damaged furniture and other items. Most moving businesses invest in general liability insurance to cover this.
In the state of California, movers are also required to be bonded. A surety bond requires movers to obtain funds to remain available in the event of a claim due to lost or damaged goods during a move.
Utilities
Building utilities amount to roughly 4% of the overall costs you'll pay as a business. Moving businesses don't spend a lot of time inside, so you may spend less than other business models with functioning retail spaces.
For a commercial property it costs somewhere around $2.90 per square foot to run electricity.
What Are the Ongoing Costs of a Moving Business?
After your initial investment, permit purchasing, and registration fees, there are ongoing costs to consider. Anything you need to restock or make monthly payments on falls into this category. Some examples of ongoing moving company costs include:
Boxes
Tape
Rental/Lease
Vehicle fuel
Vehicle insurance
Employee wages
Training costs
Building utilities
Bank fees
If your business sells moving and packing supplies, your inventory also counts as an ongoing cost.
4. Form a Legal Business Entity
To operate as a legal business in America, you need to register as a business entity. Forming a business entity varies in complexity. There are four main types of entities, these are Limited Liability Corporation, Sole Proprietorship, Partnership, and Corporation. For a local moving company, an LLC is likely your best bet.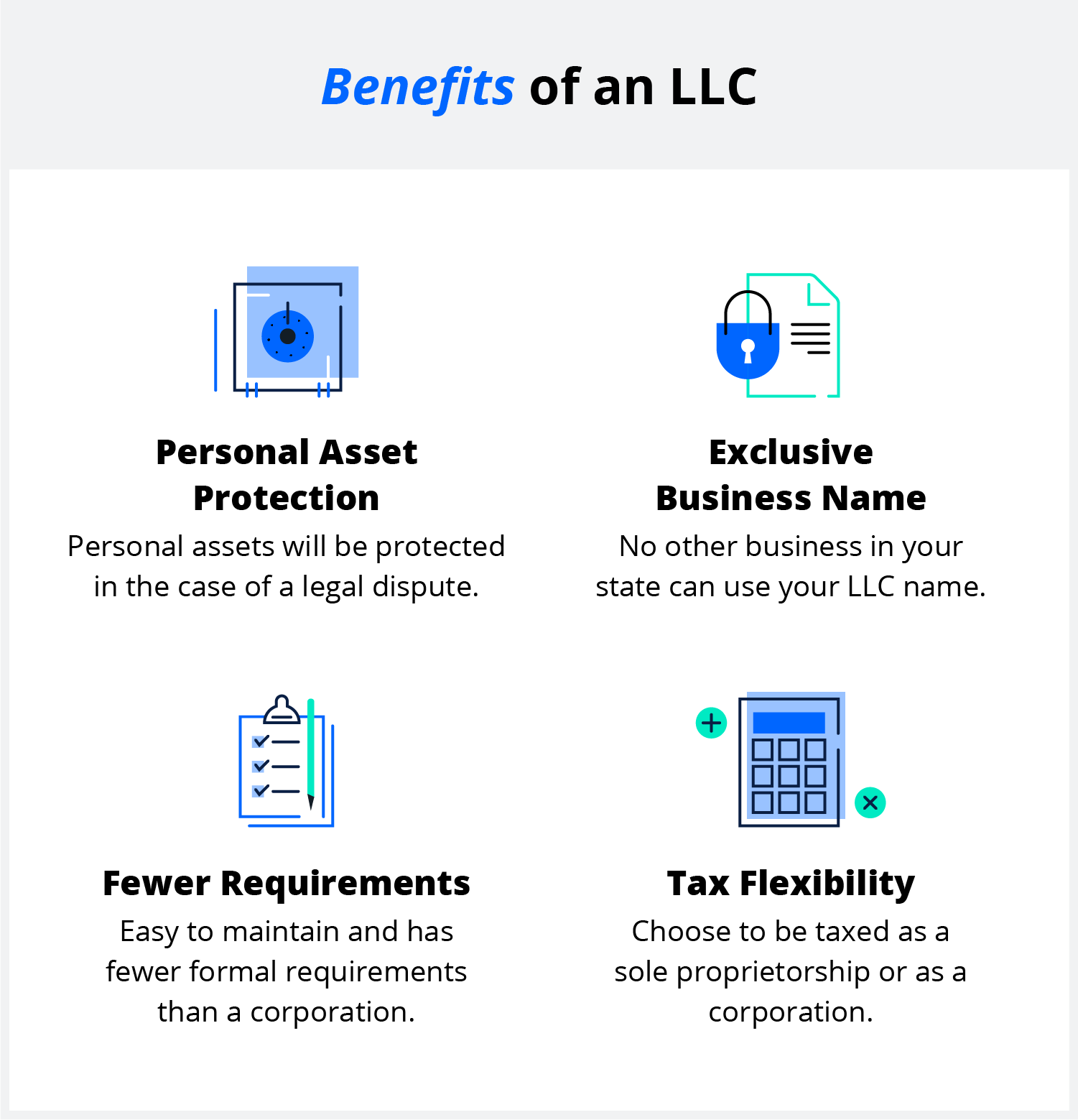 Limited Liability Corporation (LLC)
LLC business entities grant you control over your own business without putting your personal assets at risk. If something happens with your company, an LLC formation your personal finances are safe. This makes it a good fit for small companies. Especially movers, where there is high risk of damage to client property.
Sole Proprietorship
A sole proprietorship is a business formation with one person calling the shots. It also works for a married couple running a business together. While it's beneficial in the way it maintains decision making ability with the sole business owner, it doesn't separate business and personal assets. If something happens to your company, your private wealth is at stake.
Partnership
Partnerships resemble sole proprietorship entities in design. The big difference is that partnerships split ownership and decision making equally among partners. Again, it doesn't protect your personal assets in the event of a business-related mishap.
Corporation
A corporation entity might be the safest in terms of structure. It separates personal and business finances, but at a high cost. A corporation is the most complicated to register. It's also the most costly. It's not usually feasible for a small business to obtain a corporation entity formation. LLC is the best way to go for maximum protection.
5. Register Your Business for Taxes
With a business structure established in your business plan, your moving business needs to register an EIN (Employee ID Number). This number is used to file taxes with the IRS. It's also referred to as a federal tax ID number ensures you can:
Pay employees
File taxes
Customize pay structure for non-resident workers
Open a business bank account
Apply for a business credit card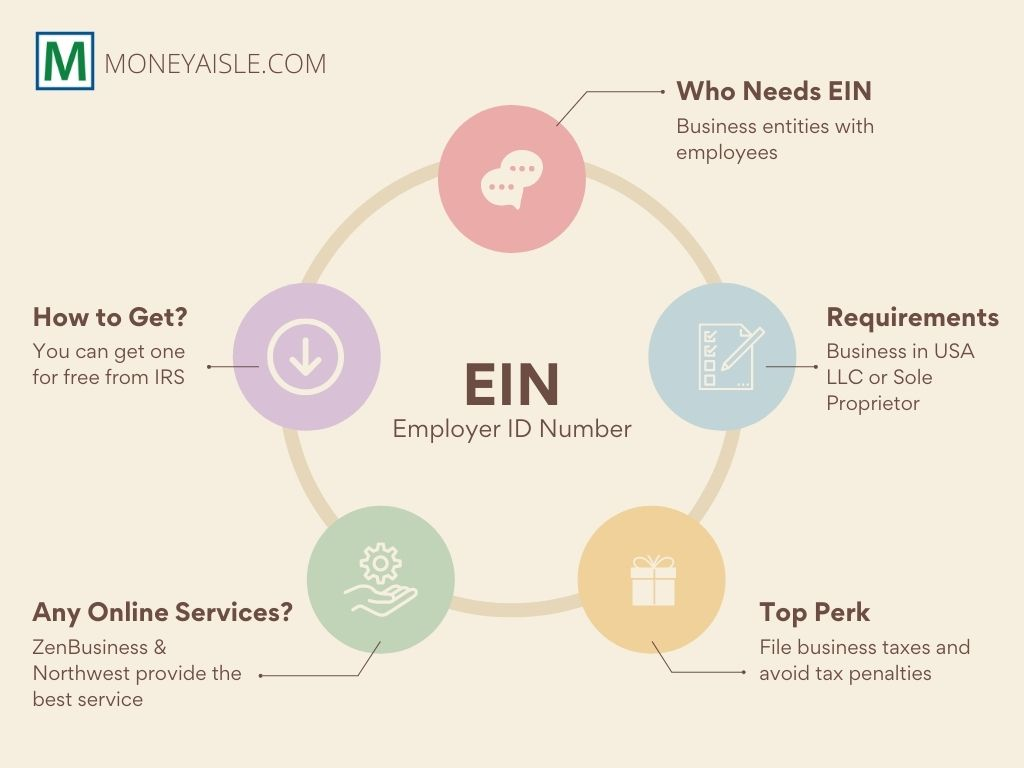 Visit the U.S. Small Business Administration to apply for an EIN. Fill in all the forms online, and check with the U.S. government for sales tax in your state.
6. Setup Accounting for Success
Financial organization is a big factor in running a successful moving company. It should be one of the first steps on your business plan after creating a legal business structure and registering as a limited liability company.
Accounting includes things like paying employees, managing customer invoices, balancing inventory costs, and organizing financial documents for tax season. There are many ways to manage the accounting side of your moving company, including:
Accounting Software
Accounting software offers an affordable and scaleable bookkeeping model. Quickbooks is one of the most popular accounting software programs available in North America. It lets you automate many of the financial functions a bookkeeper would regularly oversee.
QuickBooks offers several package types, with different tools and offers for a variety of business models. For a field-based business like a moving company, accounting software is a major benefit. It lets you streamline many of the functions you can't keep tabs on in the field.
Find an Accountant
Bookkeeping software is great, but come tax season a certified accountant is best. Businesses have a lot of fine print and red tape to tip toe through during annual taxes. Having a seasoned professional on your side ensures you don't miss anything that could legally jeopardize your brand or topple your well thought out business plan.
Expect to pay accounting fees in the range of $150 and $400 per hour. Accountants range in price based on experience, location, and service type.
Get a Business Bank Account
A business bank account lets you separate all personal and professional spending. Whether buying packing tape or paying a third party contractor, your business bank account organizes company funds. The IRS encourages opening a business bank account for this, and other reasons. You can learn about it in their Small Business Tax Workshop.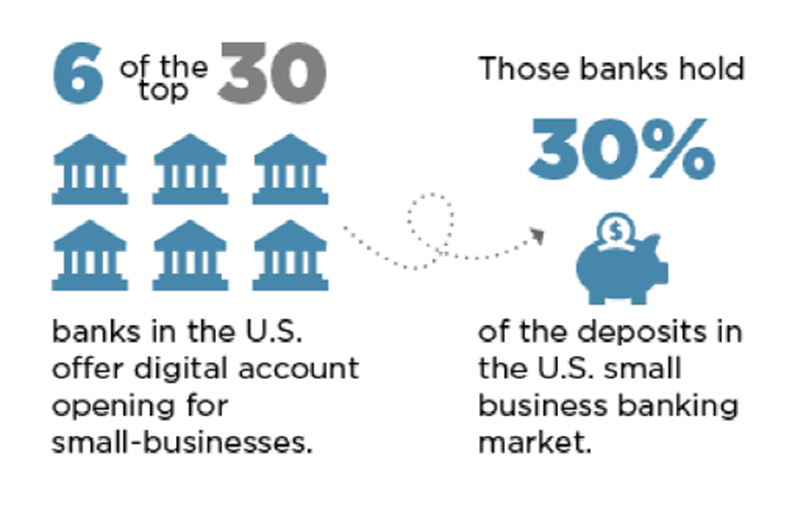 One of the major reasons to invest in a business bank account is the legal side of business finances. If things get confusing in your personal bank account, it might look like something illegal was going on with company money. Best to keep things separate and organized.
Apply for a Business Credit Card
Business credit cards are in the same category as business bank accounts. They help organize company spending for streamlined tax reports, and to avoid potential legal issues.
Business credit cards come with benefits like exclusive offers, low APR, and money back or travel rewards.
7. Obtain Business Licenses and Permits
Some business models require federal licenses and state permits to operate. The U.S. Small Business Administration offers insight on the type of licenses and permits you need. Movers need to apply to the U.S. Department of Transportation for special permits to operate oversize vehicles like moving trucks.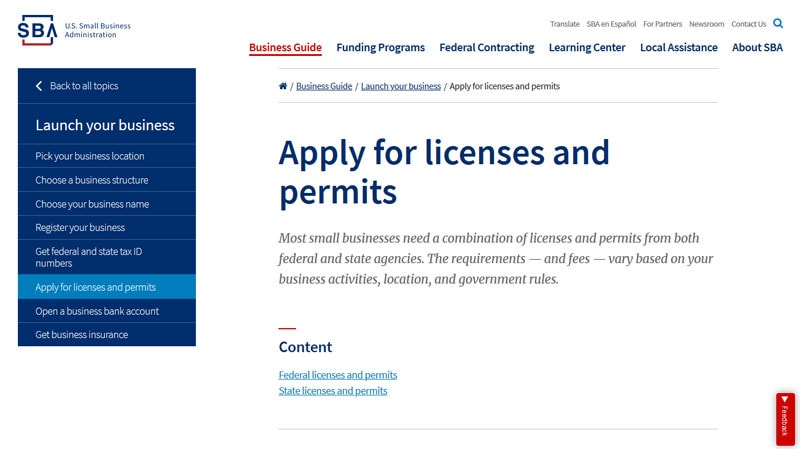 You can find more information on state laws for permits and regulations through the Find Local Assistance Tool on the SBA's website.
8. Get Moving Company Business Insurance
Insurance is an important step in building your own moving business. Movers handle all kinds of personal items, including family heirlooms, expensive appliances, and electronics. You don't want to be held financially responsible in the event of an accident.
The most common insurance product for movers in the U.S. is general liability insurance. This covers you against damage to property or people caused by your moving services. For example, if one of your movers scrapes a client's wooden floor, your insurance covers the cost of repairs. Similarly, if one of your movers hurts their back during a move, your insurance helps pay medical expenses.
General liability insurance costs between $300 to $1,500 per year and covers up to $1 million.
Commercial vehicle insurance is another item you'll want. If a moving truck is in an accident, commercial vehicle insurance protects you financially. Expect to pay somewhere between $150 to $1,700 a year for $1 million in protection. The cost depends on your experience behind the wheel, how many different people are operating the vehicles, and even the type of vehicles being driven.
9. Create an Office Space
A moving company does most of its work on the job, but there are some administrative duties you'll require an office for.
Paperwork, ordering supplies, managing finances, and even performing interviews for new hires are all best achieved in a quiet private setting. It's all part of the moving business plan that happens behind the scenes. Here are some options for moving company office spaces.
Home Office
For a small moving company, a home office is the perfect solution to an extensive new commercial lease. The IRS offers tax deductions up to $1,500 a year based on either individual deductions or a $5 per square foot premium.
CoWorking Office
Coworking spaces are another great option for movers looking to avoid commercial space. These offices are setup to be used be different members at different times. Schedule time in a private, semi-private, or shared coworking space.
WeWork is a coworking company offering several packages and options for coworking spaces. Sign up to find coworking areas in your city, and choose the package best suited to your office needs.
Commercial Building Office
Lastly, there's the option of leasing a commercial building office. Like any commercial space, you'll be charged by the square foot for this rental. Most moving brands don't bother with the formalities of commercial space. They're expensive, and often require lengthy lease contracts.
10. Source Your Equipment
Finding moving equipment at the right price is tough when you're starting out. Your business plan should include a set budget for these items. You don't want to overspend. On the other hand, you want to have equipment you can count on to keep employees safe. Options to source equipment include:
Buy New
Buying new equipment guarantees moving straps and dollies are in good working order. You pay more to obtain these materials, but new products often include warranties. This evens out the initial cost vs. repairs and maintenance ratio.
Some places to shop for new moving materials are U.S. Cargo Control and CDS Moving Equipment.
Buy Used
Used moving equipment is often just as reliable as new equipment. While we don't recommend buying used packing materials, you can get larger moving equipment like dollies and blankets from Craigslist or Facebook Marketplace.
You can also chat with locals in Facebook moving business groups for tips on sourcing used supplies.
11. Establish Your Brand
Branding your business makes you recognizable when consumers compare you to competitor movers. Your brand is part of your reputation as a moving company. It includes everything from your logo to your web address. Here are some of the steps to take as you begin building your moving company brand.
Get a Business Phone Number
A business phone number, like a business bank account, helps organize your personal and professional life. It also makes you appear as more of an authority in your field. Giving your personal number might make you less attractive to consumers in terms of professionalism.
T-Mobile and AT&T offer standard traditional business lines for landlines and mobile phones. You can also obtain a virtual business line for $10 a month from Google Voice.
Create a Logo & Brand Assets
Your logo is a visual calling card. It sets you apart at conventions, and helps customers find your trucks in the parking lot. A memorable logo makes you recognizable as a leader in the moving industry.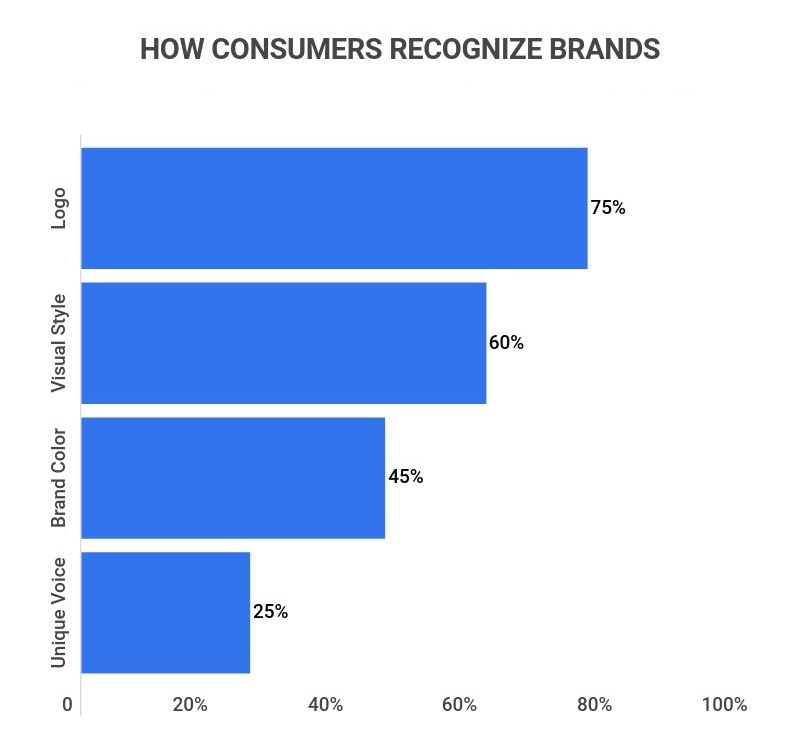 Making a logo from scratch is time consuming. Hiring a professional is expensive. Online tools like Looka simplify the process. Looka uses AI to create beautiful digital logos using your personal preferences. Choose colors, fonts, and favorite logo designs from other brands and Looka will make you one based on those choices.
Create Business Cards and Signage
Business cards another another essential tool in your branding toolbox. Make yours as simple or complex as you like. Some things to include on your business card and business signs include:
Logo
Business phone number
Business name
Key service offerings
Vistaprint offers some great deals on business card packages. They use templates to create cards with customized fonts, colors, and images. Add your logo, and select a card based on your personal tastes.
Purchase a Domain Name
Moving businesses operate in the physical world, but before a customer calls you, you can bet they'll visit your website. Purchasing a professional domain name exudes professionalism, and helps consumers find you online.
Namecheap.com is one place to shop for a .com address. Domains start at less than $6 a year.
Build a Website
With your domain name at the ready, it's time to build your website. Make a website yourself on platforms like Wix by choosing templates and adding content.
Web design isn't for everyone. You can hire a professional service, or work with a freelancer from Fiverr to have the job done for you.
As you design your site think of things like mobile friendly browsing, overall aesthetics, included content like blogs and newsletters, and simple navigation.
12. Join Associations and Groups
Joining groups and associations in your profession links you to other movers across the country. Ask for advice, share tips, and even find the best moving equipment. There are plenty of ways to get involved, including signing up for a membership with the United States Movers Association.
Local Associations
Local associations are good for learning about the moving marketplace in your city. The association doesnt have to be all movers. It might include homeowners, real estate agents, and moving equipment wholesalers looking to connect.
Networking with others in your niche ensures you know your competition, and have the opportunity to chat with potential partners.
Check out the American Movers Association and the American Moving and Storage Association to search for members in your area.
Local Meetups
Conferences, trade shows, and other local events help you meet other movers in person. Meetup is a great tool for finding events and groups in your town. Put in your zip code and profession to find other local moving companies. You can also create your own event or meetup.
Facebook Groups
Finally, Facebook is an underrated resource for connecting with others in your field. Facebook groups are free, easy to use, and very popular. Some of the top groups in the moving industry are:
Find the best local routes for moving, share successes, and talk about troublesome moving experiences.
13. Focus on Marketing
Marketing is essential for small businesses, especially businesses in saturated industries like moving. To stand out against competitors, you need to show consumers why you're the best business for the job. Let's look at some of the ways to start marketing your moving company.
Ask Friends, Family, and Coworkers
Friends and family members are usually a totally untapped resource in marketing. Nobody thinks to start with the people you already know. Your loved ones can help support you and advertise your brand by:
Handing out business cards
Putting up flyers
Talking about your services with other locals
Sharing emails and social media content
Rating your company online
Word of mouth marketing is very effective. Even moreso when coming from those we know and trust.
Digital Marketing Ideas
The world has gone digital, and so should your marketing methods. Modern consumers like to look around online before committing to a brick and mortar moving business. Some of the ways to advertise yourself on the internet include:
Engaging in customer posts on social media
Creating a TikTok account
Buying Google ads
Buying Facebook ads
Writing a blog
Sending emails or news letters
Creating online promo codes for services
Keep things warm and communicative online. Digital marketing sometimes comes off as cold and artificial. Show customers the humans behind your website with plenty of photos and video clips online.
Traditional Marketing Ideas
Tangible marketing methods like postcards, flyers, business cards, billboards, and news ads are still useful. In fact, they sometimes create a more lasting impression than digital marketing methods. Why? Because it's difficult to delete a billboard ad, or lose a business card in the junk mail filter.
Focus on a solid mixture of digital and traditional marketing to make an impact on new customers. Be prepared to hand out flyers in your area, or invest in a direct mail service to distribute coupons to potential leads.
14. Focus on the Customer
Your customers dictate the success or failure of your brand. Moving companies are small local businesses thriving on word-of-mouth marketing. Focusing on your customer ensures good things are being said about your company in person and online.
There are a lot of ways to get involved and show customers they matter. Here are a few ideas.
Offer exclusive discounts
Start a loyalty reward program
Create referral benefits
Offer local events like family BBQs in the summer
Ask customers what most moving companies lack so you can improve
Offer classes on properly organizing and packing a house
Create downloadable packing checklists for customers on your site
However you choose to focus on your customers, what's important is engaging. Show locals your moving company is powered by humans who care about their community and customer base. Good luck and happy moving!