The notary public market is growing surprisingly quickly. As of 2022, the market reached $297.3 million. From 2022 to 2032, the projected compound annual growth rate (CAGR) is 18.2% from 2022 to 2032. This could bring the market to more than 1.5 billion by 2032.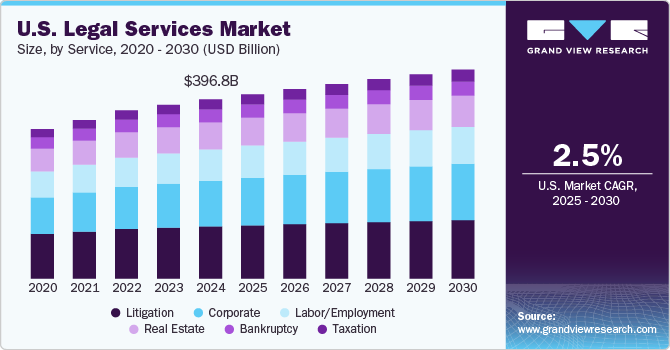 Notaries provide valuable services helping people get documents witnessed and certified. Starting a notary business also has relatively low barriers to entry. The startup costs are minimal and the qualification requirements are straightforward.
Through this guide, you'll learn how to start a notary business. Topics include registering an EIN for your own notary business, market research, competitive analysis, obtaining business insurance, and more. Here's everything you need to know about starting a successful notary business.
1. Conduct Notary Market Research
Market research is essential to starting a successful mobile notary business. Research tells you about other loan signing agents in your area, your target market, trending services, possible business expenses, and more.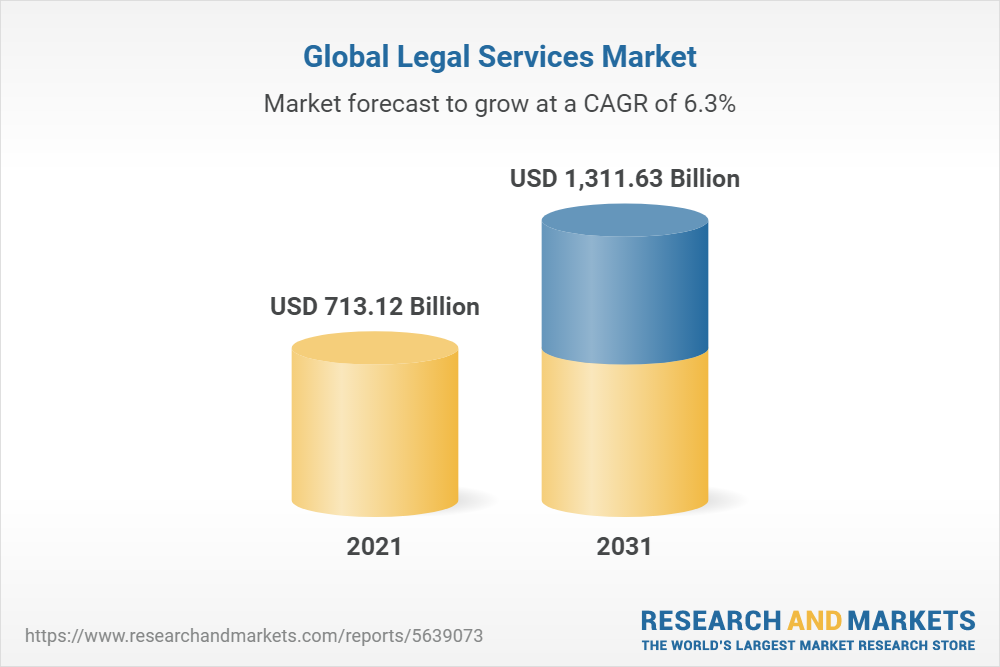 Some of the details you'll learn through notary loan signing agent market research include:
Notaries are employed in a diverse range of industries including real estate, law, healthcare, finance, and government.
The highest demand comes from real estate transactions, which require the notarization of various documents.
As the red-hot U.S. housing market continues to boom, demand for notaries also rises.
There is also a growing demand for remote online notarization (RON) services. RON enables documents to be notarized online via live audio-video feeds.
Becoming a notary has low startup costs – under $1000 in most states.
The main requirements are completing a training course, passing an exam, obtaining a surety bond, and filing registration paperwork.
Renewal costs are also minimal, making notary a highly accessible business model.
A notary's income potential is largely proportional to their productivity.
Notaries can charge between $2-$15 per signature depending on the location and services offered.
Solo mobile notaries report average annual earnings of $50,000 while high performers can earn upwards of $100,000. Those who open brick-and-mortar signing agencies can earn even more.
The notary business also offers flexibility. Many notaries operate part-time or combine it with other income streams like real estate, law, or administrative work.
With minimal barriers to entry, flexible hours, and scalable income potential, a notary business is an attractive and accessible opportunity for aspiring entrepreneurs. The multibillion-dollar market continues to grow as demand for notarized documents remains strong across sectors.
2. Analyze the Competition
Thorough competitive analysis is crucial when launching a notary venture. Assess your rival notaries to identify unmet demand and tactical advantages. Some ways to learn about local competitors include:
For brick-and-mortar notary signing agencies, map your geographic territory then research established competitors.
Drive by locations and evaluate services offered presentation, and apparent customer volume.
Search online directories and review sites to gauge reputation. Note pricing, tech capabilities, and specialties for each.
Evaluate competitors' web presence and SEO performance using tools like SEMrush and Ahrefs.
Track their Google search rank, backlinks, and online reviews. Their web data shows marketing reach and perception.
Search social media to analyze engagement levels.
Research direct notary competitors as well as tangential ones like UPS stores offering notary services. Local real estate offices and law firms are indirect competitors too.
Focus on proximate notaries with strong reviews and similar niche services you plan to provide.
Undercut prices but tout advantages like quicker response times, digital conveniences, or expanded service areas.
Knowing your competitive landscape helps position your notary services favorably from the start. Continuously analyze rivals online and offline to find advantages. Go beyond immediate notaries to include substitute services. Use these insights to differentiate, specialize, and stand out.
3. Costs to Start a Notary Business
Starting a notary venture requires an initial investment to cover licensing, supplies, marketing, and other expenses. Ongoing costs also need to be budgeted to maintain and grow the business. Here is an estimated breakdown of these start-up and recurring notary costs:
Start-Up Costs
Notary License and Training: $200-$500 Completing state-approved training and passing the notary exam are required upfront costs.
Notary Supplies: $300-$1000 A starter supply kit with a journal, stamp/seal, and reference manuals will run $300+ from vendors like Notary Rotary.
Bond: $15-$25 per year Most states require notaries to be bonded for $5000-$15,000 as surety against misconduct. Premiums are typically $15-$25 annually.
Business Insurance: $300-$500 per year General liability insurance covering a $100,000 minimum is recommended.
Office Space: $0-$5000 Home-based notaries have no real estate costs initially.
Professional Services: $200-$500 Accountants and lawyers may be consulted to establish the business structure and accounts, at about $200-$500.
Marketing: $500-$1500 Website, graphics, advertising, and other marketing elements to launch your brand will require $500 upfront.
Ongoing Costs
Bond Renewal: $15-$25 per year Notaries must renew their surety bond annually for around $15-$25/year.
Insurance Premium: $300-$500 per year Liability insurance policies must also be renewed yearly.
Business License Fees: $10 – $150 per year Municipal business licenses typically cost $10-$150 annually depending on location. States may also require registration renewal.
Office Rent and Utilities: $0-$15,000 per year Home-based notaries have no recurring office costs.
Loan Repayment: Variable Notaries financing start-up costs through loans need to budget monthly repayments.
Accounting: $300-$1500 per year Accountants charge $300+ annually to handle a notary's tax filings and basic finances.
Legal Services: $500 per year Lawyers may be needed periodically to review contracts or advise on compliance issues, at $500.
Marketing and Advertising: $500-$5000 per year From basic online listings to Google/Facebook ads, marketing budgets can range from a few hundred to several thousand a year based on the level of exposure sought.
Supplies and Printing: $500 per year Stamp pads, journals, paper/ink, and other operating supplies for a busy notary can easily exceed $500/per year.
Software Subscriptions: $0-$500 per year Notaries utilizing specialized journal software or platforms like DocVerify may have annual subscription fees of up to $500.
In total, a notary can expect to incur $2000-$25,000 in annual ongoing costs depending on their operational scale. Careful budgeting and number crunching are key to setting your fees and rates to profitably cover these recurring expenditures.
4. Form a Legal Business Entity
To open a business for notary loan signing agents, you need to form a legal business entity. Apart from local business licensing requirements and paying startup costs, you need to choose between a sole proprietorship, partnership, LLC, or corporation. Here's a breakdown of each.
Sole Proprietorship
A sole proprietorship is the simplest structure where the notary operates as a personal owner. No formal registration is required beyond licenses.
Pros: Easy and inexpensive to form. The owner has complete control and keeps all profits. Minimal paperwork.
Cons: No liability protection – the owner's assets can be seized. Harder to raise investment capital. Lacks credibility of more formal structures. The business ends if the owner dies.
Partnership
A partnership involves two or more notary co-owners conducting business together. A partnership agreement outlines rights, responsibilities, and profit distribution.
Pros: Easy to establish. Shared ownership lightens the workload. Partners can provide multiple skill sets.
Cons: Unlimited personal liability for each partner. Disagreements between partners can turn problematic without clear rules. Harder to change ownership.
Limited Liability Company (LLC)
An LLC protects the owners' assets and limits legal liability. LLCs file articles of organization with their state and have operating agreements outlining management and finances.
Pros: Owners' assets are protected from business debts and lawsuits. Seen as more credible than sole proprietors. Tax flexibility. Additional owners can be added.
Cons: More complex formation process and paperwork than sole proprietorships. Needs accurate record-keeping. Self-employment taxes still apply.
Corporation
A notary corporation files articles of incorporation with their state to become a legal entity separate from the owners. It offers the strongest liability protections but also has more reporting requirements.
Pros: Assets are strongly protected from judgments or bankruptcy. Can sell stock shares to raise investment capital. Possible tax advantages.
Cons: Most complex and expensive entity to set up and maintain. Extensive record-keeping keeping required. Double taxation on corporate income and dividends.
5. Register Your Business For Taxes
An Employer Identification Number (EIN) is a unique 9-digit number that identifies your business for tax purposes. All notary businesses need to get an EIN, even sole proprietors. Here's how to apply:
Visit the IRS EIN Assistant. Answer a few brief questions about your business structure and ownership. When prompted, provide your personal information including name, SSN, address, and phone number.
After submitting the online EIN application, you will immediately receive your EIN at no cost. The entire process takes just a few minutes.
Some key reasons notaries need an EIN:
Opens business bank accounts
Applies for business licenses and permits
Registers your business in state and local jurisdictions
Hires employees and pays payroll taxes
Files tax returns for your business earnings and expenses
Protects your SSN privacy on business documents
After securing your federal EIN, contact your state revenue department to obtain a seller's permit or sales tax ID number. This allows you to collect and remit state sales taxes on your notary services revenue. Search "[Your State] sales tax ID" to locate the registration form, which you can complete online.
Costs vary by state but are typically under $20 annually for a basic seller's permit. Submit the business name, address, EIN, and a description of your notary services. Some states may require a one-time registration fee of around $10-$25 as well.
Confirm all tax compliance steps with state and local agencies where you operate to avoid issues. Stay current on quarterly and annual tax reporting obligations.
6. Setup Your Accounting
Robust accounting practices are crucial for notaries to track revenue, expenses, and taxes, and maintain compliance. Investing in accounting software and professional support provides essential financial management.
Accounting Software
Begin by separating personal and business finances. Open a dedicated business checking account to keep all notary transactions organized. This simplifies record-keeping and accounting.
QuickBooks offers user-friendly accounting software that syncs with business bank/credit card accounts to automatically log income and expenses. The seamless integration saves tons of time and hassle. QuickBooks plans start around $20/month.
Hire an Accountant
While software streamlines finances, partnering with an accountant optimizes tax strategy and compliance. A qualified accountant provides services like:
Setting up your business accounting framework
Processing payroll if you hire employees
Preparing and filing quarterly tax payments
Compiling year-end financial statements
Filing annual business tax returns
Expect to invest at least $500-$1000 annually for an accountant depending on your transaction volume and filing needs. This upfront cost saves money in the long run by maximizing write-offs and avoiding IRS issues.
Come tax time, your accountant can compile the necessary documentation if your return gets audited or questioned by the IRS. Their expertise protects you if anything is flagged.
Open a Business Bank Account and Credit Card
A separate business credit card is also advised to further segregate expenses. Business cards don't use your credit – approval is based on your company's financials.
Apply through your business bank or use providers like Capital One Spark for up to $500,000 credit lines and robust earning rewards.
7. Obtain Licenses and Permits
Before conducting any notarial transactions, it is crucial to obtain all required licenses and permits. Find federal license requirements through the U.S. Small Business Administration. The SBA also offers insight into state permits through its local search tool.
The fundamental license is your notary commission or registration within your state. This authorizes you to notarize documents and verifies your qualifications and bonding. Notary commissions must be kept current through mandatory renewal every 4-10 years depending on your state.
If you plan to run a brick-and-mortar signing service, commercial location permits will be needed. Check municipal regulations for business licenses, zoning permits, and any industry-specific requirements that apply to a notary office.
Many states require notaries to register as a Professional Entity and obtain an occupational license if they operate under a business name instead of as a sole individual. This involves filing for a Certificate of Organization and paying fees that average $50-$150 annually.
Notaries who perform weddings will need separate paperwork. Only a handful of states allow notaries to officiate weddings, and additional registration as a marriage officiant is required.
If hiring employees, notaries must abide by labor laws regarding workers' compensation, unemployment insurance, employee disability and leave anti-discrimination statutes, and other regulations. Proper insurance policies need to be secured. Tax withholding and payroll reporting must be handled.
Notaries' marketing services across state lines may need registrations in each state they operate in. While your home state commission has reciprocity, many states mandate non-resident notaries file paperwork before performing notarizations there.
Check for any county or city registrations required locally on top of state licensing. For example, Kansas notaries must register in each county they notarize documents in. Failing to do so risks fines.
8. Get Business Insurance
Business insurance is highly recommended to protect your notary company from unforeseen risks. Without adequate coverage, a single incident could destroy your enterprise.
Consider these scenarios:
A disgruntled customer trips to your office and sues for injury costs. With no liability insurance, you must cover their expensive medical bills.
Your office is burglarized and thousands of specialized notary equipment is stolen. Lacking theft insurance means absorbing the full replacement costs.
A fire destroys your office and records. Without business property insurance, rebuilding and replacing everything could mean bankruptcy.
The right insurance policies safeguard against these catastrophic scenarios that could shutter your business. Commonly recommended coverage includes:
General liability insurance covers injury lawsuits, property damage, and malpractice issues.
Business property insurance for office space, supplies, and equipment against theft, fire, flood, and other loss.
Errors and omissions insurance protects against claims of negligence or inadequate service.
Surety bonds are required in most states to provide financial compensation if a notary's misconduct causes public harm.
Start by requesting quotes from multiple providers and independent agents. Outline your business activities, office space, number of employees, and projected revenue. Premiums often range from $300-$1000 annually based on your scope of coverage.
Review policy terms to ensure adequate liability limits, low deductibles, broad definitions, and explicit coverage for notary work. Add endorsements like cyber liability if securing client data online.
Maintaining adequate insurance is a fundamental part of risk management for any enterprise. Consult attorneys and brokers to customize optimal protection. The peace of mind is well worth the premium investment.
9. Create an Office Space
An office space can provide your notary business with convenience, credibility, and room to grow. Consider these options based on your budget and needs:
Home Office
Working from home minimizes overhead for solo notaries. Designate a quiet, professional workspace for consultations, document prep, and virtual notarizations. Lacking a physical presence may project less legitimacy for some clients. Expect to invest under $1000 in furnishing a basic home office.
Coworking Office
Shared offices like WeWork offer desk rentals, meeting rooms, and amenities. They provide a professional workspace with maximum flexibility. Coworking is ideal for mobile notaries needing temporary space for client meetings. Average around $200-$500 monthly for membership.
Retail Office
For high foot traffic, a storefront office in busy districts provides visibility. Clients can conveniently walk in for notary services. Renting retail space costs $1,500-$4,000 monthly depending on location and size. Ongoing costs are higher for staffing, utilities, maintenance, etc.
Commercial Office
Private office suites in business parks offer room for a multi-employee signing service. Expect higher long-term leases starting around $3,000/month. Credibility is enhanced by having a spacious carport.
10. Source Your Equipment
Notaries require some key supplies like stamps, journals, and seals to perform their services. You can acquire these through new purchases, used deals, rentals, or leases.
Buying New
Major vendors like Notary Rotary and The Notary's Store offer comprehensive kits with journals, stamps, seals, manuals, and carrying cases. Expect to invest $300 for quality gear, with premium options reaching $1000. Buying new ensures everything is compliant and in good condition.
Buying Used
Search classifieds sites and Facebook Marketplace for discounted used equipment from other notaries. Vet items carefully to ensure journals have remaining pages and stamps/seals that meet regulations in your state. Used deals can save 50% or more.
Renting
Some print shops rent out basic starter kits for around $50/month. This allows you to begin working quickly without large upfront costs. Limitations are lack of ownership and less supply variety.
Leasing
Leasing locks you into monthly payments for specialized tools like laser etching machines or journaling software. Benefits include predictable budgets and flexible upgrade options.
11. Establish Your Brand Assets
Building a strong brand identity helps notaries stand out, attract clients, and project professionalism. Key steps include securing a business phone line, creating a logo, purchasing a domain, developing a website, and designing marketing materials.
Get a Business Phone Number
A unique phone number establishes credibility and accessibility for customers. Services like RingCentral offer toll-free lines, call routing, voicemail transcriptions, and texting starting at $30/month. This provides essential functionality and an official presence.
Design a Logo
A logo encapsulates your brand visually. Consider your target clients and services when designing. Clean, classic symbols denoting trustworthiness and security are ideal for notaries. Resources like Looka make professional logos easy, with AI-generated options from $20.
Print Business Cards
With a brand and logo, order marketing collateral like business cards, letterhead, and signage from Vistaprint. Carry cards to exchange at networking events, realty offices, and other client meetings. Yard signs and office signage boost visibility.
Get a Domain Name
Purchase a domain name that matches your brand for consistency. Aim for .com availability. Use domain registrars like Namecheap for affordable registration and hosting.
Build a Website
Building a modern website is now essential even for small businesses. Users expect online information and contact options. DIY website builders like Wix make launching sites simple without coding. Pick templates, add content, and publish quickly. Expect to invest $10-$50 monthly.
Alternatively, hire web developers on marketplaces like Fiverr to custom craft sites from $500-$2,000 or more based on complexity. This yields higher quality with less effort.
12. Join Associations and Groups
Joining relevant organizations and communities creates invaluable connections in the notary industry. Local groups, meetups, and online forums provide networking, referrals, advice, and growth opportunities.
Local Associations
Seek out regional Notary Associations that offer training, resources, and peer interaction. For example, the Pennsylvania Association of Notaries has chapters across the state holding regular meetings. Joining as a member gains access to seminars, newsletter updates on law changes, and relationships with other area notaries.
The National Notary Association also has a network of local chapters. Their meetings often feature expert speakers and discussions on best practices. Local Facebook groups like "Notaries of [City]" are other options to find area notaries to collaborate with.
Local Meetups
Attend industry trade shows and networking events to forge connections. Resources like Meetup make exploring relevant meetups for notaries and small business owners easy. Drop into a local real estate investing meetup to interface with agents who regularly need notarizations.
Facebook Groups
Online communities expand your reach nationally. Facebook groups like Loan Signing System SIX FIGURE SIGNING AGENT mentorship group and Notary Loan Signing Agent Training Group For Beginners offer members-only discussions about the business side of notarizing. Join these mentorship groups to learn tips directly from seasoned peers.
13. How to Market a Notary Business
Implementing an effective marketing strategy is crucial for notaries to generate awareness, attract clients, and grow their brand. Leveraging digital and traditional channels through a multi-pronged approach maximizes exposure and referrals.
Some ways to market your business as a notary public business include:
Personal Networking
Tap into your existing network for word-of-mouth referrals. Satisfied customers who spread positive reviews about your services are invaluable marketing. Offer referral rewards like discounts on future notarizations to incentivize shares.
Digital Marketing
Digital marketing enables targeted, cost-efficient lead generation:
Run Google/Facebook ads promoting your notary services to local real estate agents, law offices, HR teams, and other steady sources of document signing needs.
Create YouTube tutorial videos establishing your expertise. Teach people how to prepare documents for notarization.
Write blog posts about common notary use cases, ideal signing workflows, avoiding pitfalls, etc. to attract organic search traffic.
Claim and optimize free business listings on Google, Facebook, Yelp, and other directories.
Set up Google Analytics to measure site traffic, top landing pages, and ROI of initiatives.
Send email newsletters with notary tips, company updates, and special offers to engage subscribers.
Traditional Marketing
Traditional approaches also still warrant inclusion:
Network in person at local chamber mixers, realtor groups, business expos, and other events.
Design professional flyers and distribute them to financial institutions, law offices, HR departments, and neighborhoods.
Take out small ads in regional newspapers, real estate magazines, or local radio spots.
Invest in printed direct mailers and postcards if targeting specific high-potential geos.
Sponsor community events to get brand exposure while giving back locally.
Track the results of each effort to double down on the most effective channels. Maintain an omnichannel presence with your website as the hub. Provide consistent branding and messaging across initiatives to boost recognition. With smart digital marketing and select traditional outreach, notaries can build steady client pipelines and referral flows.
14. Focus on the Customer
Providing exceptional customer service is crucial for notaries to earn repeat business and referrals. Given notarization is a routine transactional service, standing out with professionalism and care is key.
Take steps like:
Respond promptly to signing requests, even outside normal hours for emergency needs.
Keep clients informed if running late and offer discounts for the inconvenience.
Guide customers through every document clearly and offer extra assistance if they need it.
Follow up after appointments to ensure satisfaction and ask for reviews.
Send thank you notes or small gifts to top clients and referral sources.
Bundle services like free document prep or pickup/dropoff for large contracts.
Exceeding expectations makes clients likely to use you again and recommend you to their colleagues and contacts. For time-pressed customers, handling notarizations with efficiency, accuracy, and courtesy keeps them returning.
Let your availability, attention to detail, and personable approach foster loyalty. The goal is to be known as the most reliable, competent, and professional notary that people insist on using again and again.