The paint and sip industry has exploded in popularity over the last decade. According to research by IBIS, the global paint and sip market has grown at a compound annual growth rate (CAGR) of 6.9% between 2017 and 2021. With a whopping market value of $125.5 million in 2022, now is a great time to get involved.
The best part about starting a paint and sip is that no prior artistic skill is required. As long as you have a passion for bringing people together and guiding them through recreating beautiful paintings, you can launch a successful paint and sip studio.
In this guide, we'll explain how to start a paint and sip business. Topics include market research, registering an EIN, the cost of starting paint and sip classes, where to source painting supplies, and more. For everything you need to know to make your paint and sup business profitable, read along.
1. Conduct Paint and Sip Market Research
Market research is an important part of developing a paint and sip business plan. To make a paint and sip business profitable, you need to know about popular trends, target market, market saturation, top competitors, and more. Here are some details you'll learn through market research.
The prime target demographic is women aged 30-55, with 70% of current paint and sip customers being female.
There is a growing trend of millennials, families, and corporate teams taking part, expanding beyond the core female demographic.
Low barriers to entry make the paint and sip industry highly attractive for aspiring entrepreneurs.
Startup costs range from $2,000 for a mobile paint and sip setup to $35,000 for a brick-and-mortar location.
Profit margins are excellent, ranging from 40% for mobile businesses to 60% for established studios.
Given the continued growth projections and low startup costs, now is an optimal time to launch a paint and sip business. Focusing on underserved markets and demographic niches can help new entrepreneurs carve out a profitable segment of this expanding industry.
2. Analyze the Competition
Thoroughly analyzing your competition is crucial when starting a paint and sip business. Focus first on identifying direct competitors like other paint and sip studios in your geographic area.
Some ways to investigate other paint and sip businesses include:
Visit their websites and social media pages to gauge pricing, class formats, marketed benefits, and brand personality.
Sign up for their email list for promotions and specials. Read reviews to see what customers love and areas of weakness.
Monitor their digital ads and SEO efforts using tools like SEMrush.
Identify how easy it is to access their location and if they have adequate parking.
Go in person and get a feel for the ambiance and customer service.
Take notes on what works and what could be improved.
Consider running a SWOT analysis on key competitors to fully understand their strengths and weaknesses.
Look beyond just other paint and sip businesses. Venues like local cafes, wineries, breweries, and art galleries offer paint events and classes too.
Analyze their offerings and marketing to see if they could draw customers away from your studio.
Research the online presence of competitors through review sites, social media, and Google search rankings.
Use Google Trends to analyze regional search volume and demand for related terms like "paint night," "art classes," and "girls' night out ideas."
Identify where competitors rank for these searches to inform your own SEO and content strategy.
By fully understanding the competitive landscape, you can position your paint and sip studio to stand out in your area. Spot unmet needs to tailor your offerings. Capitalize on competitors' shortcomings and exceed customer expectations to establish your business as the best paint and sip option in town.
3. Costs to Start a Paint and Sip Business
Starting a paint and sip studio requires both upfront investments and ongoing expenses.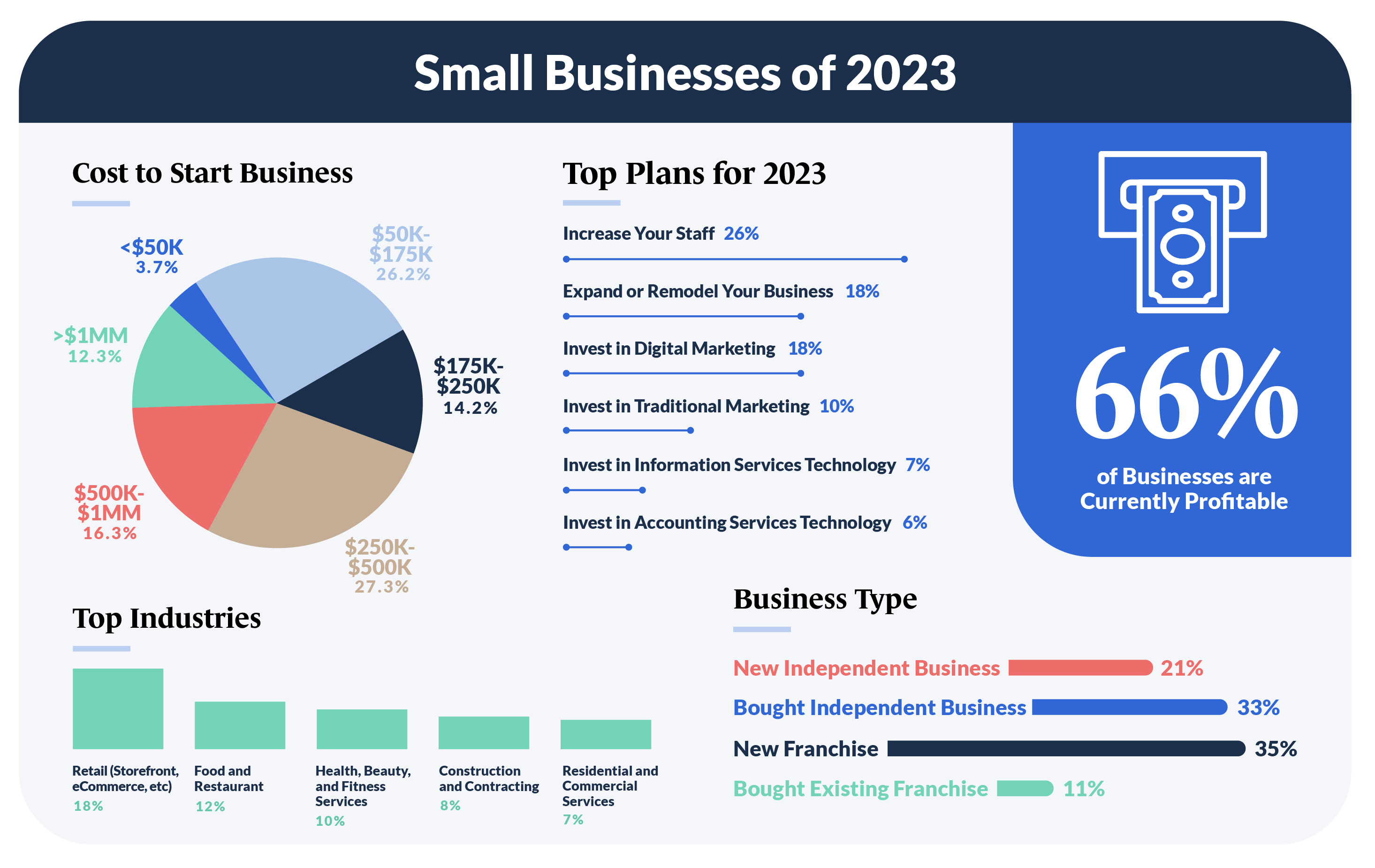 Here is a realistic breakdown of costs to expect:
Start-Up Costs
Legal Formation Fees – $800-1200 to form an LLC or corporation. Ensures proper business structuring and protections.
Business License – $50-500 depending on location. Required to legally operate.
Insurance – $1000-2000 annually for general liability insurance to cover property damage or injuries.
Rent – $1500-4000+ monthly depending on location and size. Brick-and-mortar locations have higher rents.
Lease Deposit – Typically 1-3 months rent upfront as a security deposit.
Paint & Supplies – $1000-5000 to stock up on canvases, brushes, paint, cups, aprons, and easels. Ongoing costs of $500-1500 monthly.
Furniture – $2000-5000 for tables, chairs, couch, decor. Create a fun, comfortable environment.
POS System – $300-1000 for hardware and software for accepting payments.
Website – $500-1500 for a professional site with a booking system, SEO elements, and marketing integration.
Grand Opening Marketing – $2000-5000 to promote and advertise your launch.
Additional Staff – $15/hour per part-time staffer, $30k+ for a full-time manager. Staff assists with classes.
Total start-up costs amount to roughly $12,000 to $25,000 for a small paint and sip class business.
Ongoing Costs
Rent – As above, unless an all-mobile business model.
Utilities – $300+ for electricity, gas, water, and waste at a physical studio.
Instructor Pay – $25-50 per class, as a percentage of class revenue or hourly.
Supplies – $500-1500 to restock paints, canvases, and tools.
Software Fees – $50-500 for booking systems, payment processors, and marketing tools.
Advertising – $300-2000 for social media ads, Google Ads, and print/radio promotions.
Insurance – Potentially $150+ monthly premiums.
Loan Repayment- $500-1500+ monthly if the business is financed via loans.
Taxes – Monthly or quarterly sales tax payments, 30% of revenue saved annually for income tax.
Unexpected repairs or emergencies – $500-1000 reserved monthly is ideal.
With realistic financial planning and projections, a paint and sip studio can be launched rather affordably and sustained as a profitable small business venture. Starting mobile with lower overhead is advisable for first-time owners.
4. Form a Legal Business Entity
When starting a paint and sip business, one of the most important legal decisions is choosing your business structure. The four main options each have advantages and disadvantages to weigh:
Sole Proprietorship
This is the simplest structure with no formal business registration needed. You directly own and operate the business as a single individual. Pros are low startup costs and total control. Cons are unlimited personal liability – your assets can be seized to settle business debts or lawsuits.
Partnership
Two or more co-owners share control and profits. You can combine skills and investment. A formal partnership agreement is recommended to outline ownership stakes and responsibilities. Downsides are similar liability risks as sole proprietors, disagreements between partners, and lack of continuity if a partner leaves.
Limited Liability Company (LLC)
LLCs limit owner liability and allow more flexibility in management and number of owners. You get liability protection similar to a corporation but with the pass-through taxation benefits of a partnership. Startup costs are low and operating informally is allowed. Owners have flexibility in dividing profits.
Corporation
Forming a corporation creates a separate legal entity from the owners. Owners have limited liability for business debts and lawsuits. Corporations can sell stock and have continuity beyond original owners. The downsides are high startup costs, extensive recordkeeping, and double taxation.
5. Register Your Business For Taxes
One of the crucial legal steps for any new business is obtaining an Employer Identification Number (EIN) from the IRS. This unique identifier is required to open business bank accounts, apply for licenses and permits, hire employees, and more.
Getting an EIN is free of charge and easy to do through the IRS website. Simply follow these steps:
Go to IRS EIN Assistant
Select your business structure and enter the legal name/address.
Provide your info as the principal for the business.
Specify if you will hire employees within the next 12 months.
Confirm whether you operate in multiple states.
Review your info and hit submit.
Save the confirmation notice containing your EIN.
The entire process can be completed online in just a few minutes. The EIN will then be used on all licenses, tax documents, and government filings moving forward.
In addition to the federal EIN, make sure to register with your state revenue department to obtain a tax ID number for collecting/remitting sales tax. No costs are involved – just submit your business info through their registration portal.
6. Setup Your Accounting
Proper accounting is crucial for any small business, especially creative ventures like paint and sip studios. Investing in tools and strategies to keep your finances organized from day one will save major headaches down the road.
Accounting Software
Start by implementing small business accounting software like Quickbooks. This allows you to easily track income, expenses, inventory, invoices, and taxes in one integrated platform. QuickBooks seamlessly syncs with your business bank/credit card accounts to automatically log transactions.
Hire an Accountant
Consider hiring an accountant, at minimum for year-end tax preparation. For roughly $500-1000 annually, an accountant can handle your fiscal filings and ensure full compliance with IRS regulations. This professional expertise provides peace of mind and shields you from penalties in case of an audit.
Open a Business Bank Account and Credit Card
Be sure to establish a dedicated business checking account and credit card. Never co-mingle personal and business finances. This makes accounting clean and clear. Expect business credit cards to have lower limits initially, but you can request increases as your studio grows.
7. Obtain Licenses and Permits
Before welcoming your first customers, it is crucial to ensure your paint and sip studio complies with all federal, state, and local licensing regulations. Federal requirements are listed through the U.S. Small Business Administration. The SBA also includes details to check local regulations through its local search tool.
At the federal level, you will need an Occupational Safety and Health Administration (OSHA) compliance poster. Display this in your studio to confirm adherence to national worker safety standards. Obtain the poster through OSHA's website or office supply stores for a nominal fee.
Your specific city or county will require a business license for all commercial operations. Fees are generally $50-$100 annually after submitting a business license application with your LLC or corporate documentation. This license allows you to operate within that jurisdiction.
If serving alcohol during painting classes, look into your state's regulations for a liquor license or permit. Many states allow one-day alcohol permits for under $100. Full liquor licenses have higher fees and more complex application processes.
Your local health department will want to inspect your studio's facilities before opening. Passing this health inspection grants a health permit and requires maintaining clean, sanitary conditions. Have handwashing stations, adequate restrooms, proper ventilation, and food safety protocols in place.
8. Get Business Insurance
Carrying proper business insurance is highly advisable for paint and sip studio owners to protect against unexpected liabilities. The right policies can safeguard your company's finances and assets should the worst occur.
Without coverage, just a few scenarios could devastate your business:
A customer slips and falls in your studio, sustaining serious injuries. Without liability insurance, you must cover their soaring medical bills and legal claims personally.
An electrical fire sparks from faulty wiring and destroys your studio and inventory. No business property insurance means you must rebuild and re-stock entirely out-of-pocket.
Key equipment like kilns or pottery wheels get damaged and need replacement. No commercial equipment coverage means you eat those replacement costs.
To avoid financial ruin, it's prudent to carry these essential policies:
General liability insurance covers property damage, bodily injuries, and personal/advertising injury claims. Expect ~$1,000 annually.
Commercial property insurance for your physical studio space and contents. About $500 annually.
Commercial equipment insurance for breakage or damage. Usually $300+ annually depending on inventory size.
The process to get insured is straightforward. First, request quotes from various providers like State Farm to compare rates. Next, select a policy and provider that covers your risks at an affordable premium. Finally, pay your annual premium to activate coverage.
9. Create an Office Space
Having a dedicated office space can greatly benefit a paint and sip business for administrative tasks like booking classes, handling payroll, or product research. The right office setup improves organization and productivity when not teaching in the studio.
Home Office
A home office in a spare bedroom or basement works well for solopreneurs. With some basic furniture like a desk, chair, and filing cabinet you can handle the backend work from home. Costs are minimal – expect to invest $500-1000 in supplies. The challenge is maintaining work/life separation.
Coworking Office
For interacting with students or other businesses, a shared coworking space like WeWork provides a professional meeting spot. Memberships start at around $300 monthly for flex desk rentals. You also get amenities like printing, conference rooms, and networking events. Coworking fosters community but can get noisy.
Commercial Office
If your paint and sip operates multiple locations, securing private office space in a nearby commercial building offers room to grow. 500 sq ft offices rent for approximately $1000-$1500 monthly. You control the layout and environment while projecting a corporate image. Costs are higher but the space is truly your own.
Retail Office
For single-location studios, consider a small private office attached to your studio if available. This allows on-site product research or behind-the-scenes work without leaving the property. Buildout costs vary based on size and features. The convenience makes an in-studio office space worthwhile if within budget.
10. Source Your Equipment
A paint and sip business requires a range of specialty supplies like easels, canvases, brushes, paints, aprons, and more. Here are the top options to source equipment affordably:
Buying New
Art supply stores offer one-stop shopping for brand-new equipment. Blick and Utrecht carry quality art materials at retail prices. Budget about $2500+ for a full classroom setup of 10-15 easels, canvas packs, acrylic paint sets, brushes, aprons, cups, and cleaning supplies when purchasing new.
Buying Used
Used art supplies help stretch startup budgets. Scout deals on Facebook Marketplace, Craigslist, and OfferUp. Search "art studio closeout" or "college art supplies" to find sellers liquidating surplus items. Expect 50-75% savings versus new. Inspect used goods carefully for damage before purchasing.
Renting
Rent equipment short-term while testing class formats. Nationwide rental companies like CORT Events rent easels, chairs, tables, and more for events. Prices range from $25-50 per item weekly. Useful for a mobile paint and sip business doing pop-up gigs. Ensure rental costs fit your budget.
Leasing
Lease-to-own arrangements allow affordable access to pro gear. Websites like Opus Art Supplies offer easel leasing for schools and studios. Payments as low as $29/month per easel. Own the items outright after 12-24 months. Great option for growing studios not ready for huge upfront investments.
11. Establish Your Brand Assets
Crafting a strong brand identity is crucial for any new business seeking to stand out. For paint and sip studios, developing recognizable visual assets, contact tools, and an online presence helps attract students and drive growth.
Getting a Business Phone Number
A professional business phone number establishes legitimacy and provides an easy contact option for prospective students. Services like RingCentral offer toll-free and local numbers with call routing, voicemail, texting, and more integrated features. Plans start around $30/month.
Creating a Logo and Brand Assets
A polished logo encapsulates your paint-and-sip brand personality. Consider bright, playful colors and friendly fonts. A monogram, letter mark, or abstract emblem can work nicely. Use Looka to develop affordable, custom logo options.
Ensure brand consistency by complementing your logo with matching fonts, colors, and graphics on all studio assets. This boosts recognition.
Business Cards and Signage
Business cards provide convenient student referrals and vendor contacts. Include your logo, studio name, phone number, website, and stylish design. Vistaprint offers affordable custom cards.
Interior and exterior signage is also useful for promoting class schedules and your brand identity.
Purchasing a Domain Name
Secure a short, memorable .com domain name for your website like YourStudioNamePaintandSip.com. Avoid overlong or confusing names. Use domains available for $15 or less annually through sites like Namecheap.
Building a Website
A professional website establishes your brand online. Use DIY builders like Wix to create your site affordably. Or hire a skilled web developer on Fiverr for $500. Showcase your offerings, class calendar, photos, reviews, and easy online booking.
12. Join Associations and Groups
Joining relevant local organizations and online communities can provide invaluable connections and growth tips for new paint and sip entrepreneurs.
Local Associations
Seek out local chapters of national arts associations like the National Art Education Association, National Collage Society, or EmptyEasel.com Art Groups. Attending meetings allows networking with fellow artists and teachers to exchange ideas. Membership fees provide professional development resources.
Local Meetups
Attend arts and crafting meetups in your metro area to connect in person with potential customers and fellow creators. Sites like Meetup list regional events. Bring business cards and chat with attendees to spread awareness.
Facebook Groups
Engage in relevant Facebook Groups like the National Art Education Association or Sip 'n Dip Painting Parties to find advice and community. Share your own experiences and gain new perspectives.
13. How to Market a Paint and Sip Business
Implementing an effective marketing plan is essential for Paint and Sip Studios to attract students and drive growth.
Leverage these key tactics to boost awareness and fill your classes:
Personal Networking
Start with your network and existing students. Satisfied customers who rave about their studio experience to friends provide invaluable organic referrals. Consider offering referral rewards like class discounts to encourage sharing. For example, give students a free class for every 3 referrals who book parties.
Digital Marketing
Run Google Ads with targeted keywords like "paint night near me" and "adult art classes." Geo-target ads to your local area.
Promote Facebook ads to area demographics interested in creativity, events, date nights, etc. Retarget past students.
Start a YouTube channel showing quick behind-the-scenes and class highlight videos.
Build an email list to send newsletters on new classes, promotions, etc. Offer signup incentives.
Create blog, social media, and website content focused on beginner painting tips and your offerings.
Traditional Marketing
Distribute locally targeted direct mailers to homes around your studio. Include class schedules and discount promos.
Partner with complementary businesses like restaurants, bars, and cafes to cross-promote events. Offer combined packages.
Attend local networking events and festivals with vendor booths. Hand out coupons and samples.
Run print/radio ads in community papers and on local stations. Target women 25-45.
Place street posters and flyers around town advertising your grand opening deals.
While digital marketing provides excellent exposure, don't overlook traditional channels, a mix maximizes awareness. Stay focused on delighting your in-person students, and they will naturally refer others over time as you cement your paint and sip brand locally.
14. Focus on the Customer
Providing an exceptional customer experience is crucial for any paint and sip studio to thrive. Positive word-of-mouth referrals from delighted students are invaluable.
Some ways to improve customer focus for your sip events include:
Make customers feel welcomed and supported from their very first inquiry through class completion. Be readily available by phone and email to answer questions and provide prompt booking assistance.
When students arrive for class, greet everyone by name and offer beverages and snacks to relax before painting. Introduce students to a public event so they mingle and bond over art.
During instruction, radiate positivity and encouragement as students recreate the featured painting. Provide guidance and tips tailored to each learner's skill level.
After class, sincerely seek feedback on their experience. Ask students to post photos of their artwork on social media and check in at your studio. Follow up with thank you emails recapping how much you enjoyed having them.
By providing a warm, supportive experience throughout each touchpoint, you strengthen student loyalty and increase the likelihood of repeat visits and referrals. Word spreads fast about studios with top-notch customer service. Place relationships first, and your classes will never stop filling up. Happy painting!