Paint and sip paint party businesses have been booming over the last few years. In 2021, the market hit a whipping $115.2 million and grew at 0.3% for the five years prior. With only 714 paint and sip studios in the United States, it's a good time to jump in feet first.
If you love art, bringing people together, and want to be your boss, a paint party business might be perfect for you. In this comprehensive guide, you'll learn how to start a paint party business. From sourcing painting supplies to renting space, to marketing and managing the business, we've got you covered. Here's everything you need to know to make your own paint business model a sip business success.
1. Conduct Paint Party Market Research
Market research is an important part of starting paint and sip businesses. To make your sip business profitable, you need to source the best painting supplies, determine your target market, and find the best sip studio property. Market research provides the information you need to start the fun business you crave.
Several factors contribute to the growth potential in this market:
Unique experience – Paint parties offer a distinctive night out that combines art, food, drinks, music, and socializing. This is appealing to millennials and younger generations looking for "Instagrammable" activities.
Gift-giving appeal – Paint parties make great gifts for birthdays, bachelorette parties, date nights, and more. Over 65% of paint party customers are buying them as gifts.
Stress relief and creative outlet – For many, painting provides therapeutic benefits and a fun creative activity outside their normal routines.
Repeatable business – Once customers have a positive first experience, they're likely to return and bring friends. Repeat business accounts for over 40% of sales.
Low barriers to entry – Starting a paint party business has relatively low startup costs compared to other food and beverage businesses. The average initial investment is $35,000 – $150,000.
Scalability – Paint party businesses can start small by renting studio space, then expand into their locations once established. Franchise opportunities are also available.
Year-round demand – Paint parties appeal to customers in all seasons, since they're typically indoors. Some concepts have added outdoor painting events too.
The target customer is primarily women aged 30-55, but paint parties attract all age groups including kids parties, date nights, corporate team building, bachelorette parties, and more.
Based on the continued growth trends and recession-resistant nature of the paint party industry, now is an opportune time to launch this type of business. Key factors for success will be securing a prime location, effective marketing, recruiting quality instructors, and delivering a memorable customer experience.
2. Analyze the Competition
Performing competitive analysis is vital for any new paint party business. This helps you identify strengths, weaknesses, and opportunities and position your brand advantageously.
For competitors with a physical location, start by finding private parties and paint and sip studios within a 20-mile radius. Here are some ways to get to know other sip franchises in your area.
Visit their websites and social pages to evaluate class offerings, pricing, brand personality, and promotions.
Sign up for email lists to get specials.
Book a class to experience the setup first-hand and note details like instructor quality, food/drinks, studio ambiance, and upsells.
Drive by locations to assess visibility, parking, customer demographics, and peak hours.
Look for relevant hashtags on Instagram and Twitter to find active accounts.
Study competitor websites – are they optimized for SEO and ranking well? Install Alexa's Website Traffic Toolbar to estimate their traffic.
Evaluate social media followers, engagement rates, brand voice, and advertising campaigns.
Use tools like Social Media Competitive Analysis templates to compare metrics.
Subscription services like SimilarWeb provide insights into web traffic sources, top landing pages, and geographic data.
Synthesize findings to inform branding, pricing, promotions, and partnerships.
Identify potential gaps – are competitors lacking weekend classes or Instagram engagement?
Establish a competitive advantage like specialty workshops or superior customer service.
Ongoing monitoring provides actionable data over time. Track new studio openings, updated offerings, and marketing campaigns. Adjust strategies nimbly to outperform. With in-depth competitive analysis, you can confidently launch a paint party business that stands out from the competition.
3. Costs to Start a Paint Party Business
Starting a paint party business requires careful financial planning and cost analysis.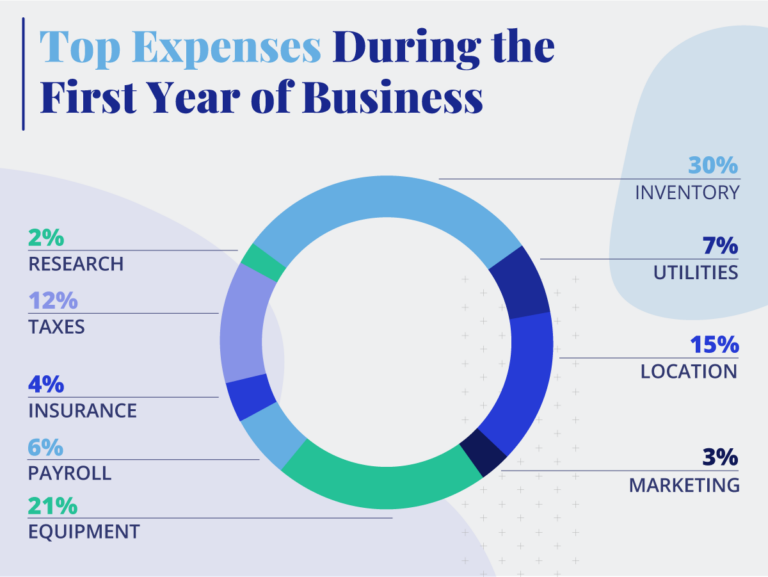 Start-up Costs
Location Rental or Purchase – Plan for a minimum of 500-800 sq ft for a studio plus storage, costing around $750-$2000 monthly. Buying a space can cost $100,000-$300,000 depending on size and market.
Leasehold Improvements – With a rental, expect to invest $5,000-$15,000 upfront in improvements like flooring, lighting, walls, bathroom, storage, etc.
Equipment – Essential supplies like easels, paint palettes, brushes, drop cloths, aprons, etc will likely cost $2000-$5000 to outfit a studio.
Furniture – Tables, chairs, a reception desk, and other furnishings will be around $3000-$5000.
POS System – A point-of-sale system for accepting payments costs around $500-$2000 for hardware and software.
Website – Having a professional website designed can range from $500-$5000, with ongoing hosting fees of $10-$50 monthly.
Marketing – Initial advertising and promotions to launch your business can easily cost $2000-$5000. This includes signs, flyers, social media ads, materials, etc.
Opening Inventory – Plan for at least $1000 in canvases, paints, frames, extras, and food/beverages to have on hand.
Licenses & Permits – Registering your business and obtaining local permits will likely cost a few hundred dollars.
Insurance – General liability insurance for a low-risk business starts at around $500 annually. Product liability insurance may also be required.
Operating Capital – Have 3-6 months of operating capital on hand before launching. For a 500 sq ft studio, that could mean $15,000 in a reserve fund.
Staffing – Instructors are often hired as independent contractors paid per class or on commission. Other staffing will depend on your needs.
In total, plan on $25,000-$150,000 to start a paint party business on the smaller end.
Ongoing Costs
Rent/Mortgage – As above, estimate $750-$2000+ depending on location size.
Salaries – Salary expenses will depend on your staffing model, but plan for at least $2000+ monthly for a manager and/or other staff.
Instructor Fees – If hiring instructors as contractors, this will scale based on the number of classes but could easily exceed $2000+ monthly.
Utilities – At around $1- $2 per square foot, budget $500-$1000+ in utilities each month including electricity, water, waste, etc.
Supplies – With regular classes, art supplies, and food/beverages to restock will likely cost $500-$2000+ monthly.
Internet/Phone Service – Basic packages range from $100-$300 monthly.
Software Subscriptions – Any SaaS platforms for POS, email marketing, accounting, etc. will have monthly fees ranging from $20-$200 each.
Advertising – Once open, allocate at least $500-$2000 monthly for ongoing promotions and ads.
Accounting & Legal Fees – Plan for professional services to cost $200-$500 monthly.
Insurance – As above, general liability and other coverage will have monthly or annual premiums.
By budgeting adequately for the many start-up and ongoing costs, paint party entrepreneurs can operate from a place of financial understanding and security.
4. Form a Legal Business Entity
When starting a paint party business, one key legal decision is choosing your business structure. The four main options each have pros and cons to weigh.
Sole Proprietorship
A sole proprietorship is the simplest structure where you alone own the business. No formal registration is required beyond licenses and tax IDs. This offers ease of setup and full control. However, you're personally liable for all business debts and lawsuits. Income is also taxed as personal income.
Partnership
In a general partnership, two or more people share ownership equally. You can combine resources and management duties. However, each partner is fully liable for the actions of the other(s) and the partnership itself. Partner disputes can also destroy the business. The fluid nature and high liability make a general partnership a poor fit for a paint party startup.
Limited Liability Company (LLC)
Forming an LLC offers liability protection by separating your assets from the business. You get the tax flexibility of a partnership but limit individual liability. LLCs have fewer recordkeeping requirements and greater credibility with banks and vendors compared to sole proprietors. For these reasons, an LLC is likely the best structure for a new paint party venture.
Corporation
A corporation protects your assets and allows selling stocks to raise funds. However, incorporating requires extensive recordkeeping and reporting. Corporations also face "double taxation" – the entity is taxed then shareholders pay taxes on dividends. The high legal overhead of a corporation is unnecessary for a small paint party business.
Key Factors to Weigh:
Liability protection – critical for a paint party serving alcohol
Startup costs and administrative requirements
Tax implications
Fundraising needs
Future expansion plans
For most paint party entrepreneurs, forming an LLC offers the best mix of liability protection, tax flexibility, credibility, and affordability. As you grow, consult legal guidance about switching to an S-Corp or C-Corp down the road. With the right business structure from the start, you can minimize risk and operate smoothly.
5. Register Your Business For Taxes
One key task when forming your paint party business is obtaining an Employer Identification Number (EIN) from the IRS. This unique 9-digit number identifies your business for tax purposes and is required even if you have no employees.
Getting an EIN is free and easy via the IRS website. Here's a quick step-by-step:
Navigate to the EIN Assistant and select "View Additional Types, Including Sole Proprietorships"
Choose "Sole Proprietorship" as the responsible party.
Enter your personal information like name, SSN, and address.
Select "Start a New Business" for why you need an EIN.
Enter your LLC or other business legal name and business address.
Select your LLC formation state or "Other" if not a corporation.
Specify that you operate your own paint party business.
Provide your start date or expected start date.
Submit the form and your EIN will be provided immediately.
The EIN is used for employer tax reporting if you hire staff down the road. It's also required to open a bank account and apply for business licenses and sales tax IDs.
This brings us to sales tax – most states require sellers of goods or services to register and collect sales tax. The Streamlined Sales Tax Program makes compliance easier by syncing your state tax ID and EIN. Registering is done through your state's website. Costs are usually minimal – California charges $20 while Illinois registers sellers for free.
With an EIN and sales tax ID set up, you can operate legally and avoid tax penalties. Taking these essential steps early on helps party entrepreneurs to smoothly handle money matters as their businesses grow.
6. Setup Your Accounting
From the outset, implementing solid accounting practices is crucial for paint party entrepreneurs. With sales, expenses, payroll, and more in the mix, getting a handle on the numbers is vital.
Accounting Software
Start by using small business accounting software like QuickBooks to automate tracking income, outflows, inventory, and taxes. Connect your business bank accounts and credit cards so transactions seamlessly sync. Reports and dashboards give real-time visibility into the financial health of your company.
Hire an Accountant
Consider hiring an accountant to handle tasks like bookkeeping, payroll, reconciling accounts, producing financial statements, and filing taxes. Expect to invest around $200-$500 monthly for routine accounting services. Come tax time, your accountant can prepare and file all required business returns.
Open a Business Bank Account
Be sure to separate business and personal finances. Open a dedicated business checking account and business credit card solely for company use. Never come in funds or use business accounts to pay personal expenses. This makes accounting cleaner and helps avoid "piercing the corporate veil" if your LLC is challenged.
Apply for a Business Credit Card
Apply for a small business credit card to build a credit history and keep expenses separate. Issuers like American Express review business revenue, time in business, and your credit score to determine credit limits. Carrying a balance helps demonstrate financial stability.
7. Obtain Licenses and Permits
Before welcoming your first painters, it's crucial to make sure all required licenses and permits are in order. Find federal license information through the U.S. Small Business Administration. The SBA also has a local search tool for state and city licenses.
Business License – Most cities and counties require all businesses to register for a license to operate legally. Fees are generally under $100 annually.
Seller's Permit – Since you're selling services (painting classes), you'll need a seller's permit or sales tax ID to collect and remit state sales tax on revenue. Some states include this in the business license approval.
Food Service Permit – If serving any food or drinks during classes, you'll likely need a food service establishment permit.
Liquor License – To serve beer, wine, or spirits at your events, obtain the proper alcohol permits and licenses. Some areas have temporary event licenses available. Expect licensing fees of several hundred dollars depending on your location and anticipated sales volume.
Trade Name Registration – If using a business name different than your legal name or LLC, register your trade name with the county or state. The straightforward application is usually less than $100.
Zoning Approval – Make sure your studio location and operations comply with any municipal zoning rules. Industrial areas typically have fewer restrictions than residential zones.
Occupancy Limit – Verify your space follows fire code occupancy limits. On average plan for 15 square feet per person for standing events. Exceeding capacity risks citation or shutdown.
With proper permitting, licensing, and compliance, paint party owners operate confidently knowing they satisfy legal obligations. Consulting local advisors helps navigate regulations in your specific area. Protect your business by securing the necessary approvals upfront.
8. Get Business Insurance
Obtaining proper business insurance coverage is highly recommended for paint party entrepreneurs. Insurance helps safeguard your company's finances and assets in the event of claims or lawsuits.
Without coverage, just a few scenarios could severely impact your business:
A customer slips and falls in your studio, sustaining injuries requiring medical treatment and lost wages from work. Without liability insurance, you pay all damages.
A pipe bursts overnight ruining your floors, walls, and inventory. Lacking property coverage means personally assuming repair and replacement costs.
You're sued for copyright infringement because an instructor taught paintings that allegedly violate IP rights. No insurance means covering potentially massive legal expenses yourself.
The right insurance reduces risk exposure and provides peace of mind. Most providers like Progressive allow you to get quotes online by entering your business details. Commonly recommended policies include:
General Liability – Covers 3rd party bodily injury and property damage claims. Approximately $1 million coverage minimum.
Property – Protects your physical studio space and contents against damage/theft. Get 100% replacement cost coverage.
Business Owner's Policy (BOP) – Bundles general liability, property, loss of income, and other coverage.
Liquor Liability – If serving alcohol, this is often required. $500k – $1 million minimum is typical.
Professional Liability – Protects claims arising from instructor negligence or mistakes.
Workers Compensation – Required if hiring employees. Covers workplace injuries.
Discuss your specific risks and needs with insurance agents to build adequate protection. With sufficient coverage, paint party businesses gain financial security.
9. Create an Office Space
While much of a paint party business operates out of a retail studio location, securing office space can also be beneficial for administrative work. The right workspace depends on your budget, location needs, and work style.
Home Office
A home office allows maximum convenience for solo entrepreneurs. Working from home costs little besides furnishings and dedicated internet service. However, it can be distracting to balance business and personal life in the same environment. Home offices also don't facilitate meeting clients or employees.
Coworking Office
Coworking spaces like WeWork provide an instant professional office with amenities like meeting rooms, event space, printing, WiFi, coffee bars, and community perks. Depending on membership level, expect to pay $300-$500 monthly. Coworking offers flexibility to scale up office needs quickly as your business grows.
Retail Office
If your paint party studio has unused space like a backroom or upstairs area, consider converting it into a retail office. While it may require some leasehold improvements and furniture, a retail office enables on-site meetings and paperwork when not teaching classes. However, avoiding distractions could be challenging.
Commercial Office
Leasing a private commercial office space gives the most professional setting for client meetings and seclusion for heads-down work. While pricier than other options at $1,000-$2,000 monthly, traditional office leases provide customizable and dedicated workspace tailored to your needs.
10. Source Your Equipment
A paint party business requires a specific set of supplies like easels, canvases, paints, brushes, aprons, and more. Stocking your studio efficiently while controlling startup costs takes savvy sourcing.
Buying New
Art supply stores offer convenience for one-stop shopping but at full retail pricing. Big box retailers like Michael's feature discounts on bulk orders both online and in stores. Restaurant supply stores carry affordable tables, chairs, and staging.
Buying Used
Scour used office furniture liquidators and consignment stores for deals on chairs, tables, storage, and reception desks. Facebook Marketplace, Craigslist, eBay, and NextDoor frequently list secondhand art supplies, easels, stools, and display materials at a fraction of the cost.
Renting
Consider renting specialized equipment like A/V systems, speakers, and projectors for events rather than purchasing. Peer-to-peer rental networks like Fat Llama enable renting supplies from local owners. Rental stores also carry large inventories with flexible terms.
Leasing
Leasing computers, POS systems, and other tech gear through companies like Dell Financial Services enables scaling equipment as needed with predictable monthly payments. Some art supply vendors offer lease-to-own easel programs.
Key supplies to source include:
Easels
Canvases
Acrylic paint sets
Paint palettes
Brushes
Aprons
Drop cloths
Tables
Chairs
Display shelves
A/V equipment
POS systems
Music speakers
Mini fridge
Microwave
Storage cabinets
Leverage this mix of new, used, rented, and leased equipment to outfit your paint party studio on a budget. Buy durable basics new while scoring deals on reusable supplies secondhand.
11. Establish Your Brand Assets
Developing a strong brand identity is crucial for paint party businesses to stand out and be remembered. Consistent branding enables customers to recognize your company and builds loyalty over time.
Get a Business Phone Number
Start by getting a professional business phone number through a service like RingCentral. Choose a memorable vanity number representing your brand – something like 555-PAINT rather than a random string of digits. This presents a polished image when booking classes or handling inquiries.
Design a Logo
Creating a logo and visual identity helps customers connect your brand to the service you provide. A creative yet simple logo mark that depicts a painting conveys your offering. Pair this with a descriptive wordmark using your business name. Services like Looka make professional logo design easy and affordable.
With a logo set, develop matching brand assets like fonts, colors, and graphics. Using these elements consistently on your website, signage, ads, and all promotions aid recognition.
Print Business Cards
Business cards featuring your logo are essential for networking, trade shows, and client meetings. Quality cards from Vistaprint convey professionalism. People are also more likely to store their contact details when handed a card versus scribbling a number down. Signage and branded apparel make your brand visible at events.
Buy a Domain Name
Secure the ideal domain name for your paint party venture using a registrar like Namecheap. Short, memorable names are best. Include targeted keywords if possible. Make sure the social media handles match for consistency.
Design a Website
A website is the hub for your online presence. Options include using DIY web builders like Wix or hiring designers through freelance sites like Fiverr. With a site publishing classes, merchandise, photos, and reviews, customers continuously engage with your brand.
12. Join Associations and Groups
Joining relevant organizations and communities provides invaluable connections when starting a paint party business. Surrounding yourself with fellow artists and event planners yields insider advice, vendor tips, and growth opportunities.
Local Associations
Seek out local associations like the Salt Lake City Arts Council that bring together creatives in your region. Memberships offer access to workshops, networking mixers, and promotion. Connect over shared interests in the arts while learning from seasoned members.
Local Meetups
Attending local meetups and trade shows helps you directly engage with potential partners, clients, and collaborators. Sites like Meetup make finding relevant events for arts entrepreneurs easy. The hands-on learning and face time builds relationships that boost your business.
Industry conferences like the Event and Entertainment Marketing Association annual summit provide unparalleled exposure to experts across hospitality, food service, and event planning.
Facebook Groups
Facebook groups provide 24/7 access to advice from fellow paint party pros across the globe:
Food and beverage workers, venue owners, photographers, and marketing gurus share insights on scaling events, licensing, legal issues, sourcing supplies, managing staff, and social media, you name it. Search groups by location and specialty to find your tribe.
13. How to Market a Paint Party Business
Implementing an effective marketing strategy is essential for paint party entrepreneurs to attract customers and grow their venture. With so many options, focus on multifaceted outreach that maximizes exposure and conversions.
Personal Network
First, tap into your personal and professional networks to spread the word. Satisfied customers who rave about their experience make the best brand advocates. Offer referral rewards like complimentary class credits to incentivize sharing on social media and bringing friends. Word-of-mouth is your most valuable growth driver.
Digital Marketing
For digital marketing:
Run Google Ads campaigns to get your website in front of local searchers. Target keywords like "paint night near me" and "adult art classes."
Promote branded Facebook and Instagram accounts showcasing photos/videos of your parties. Run highly targeted ads to reach potential patrons.
Start a YouTube channel publishing how-to painting tutorials and class highlight reels. Embed it on your site.
Claim local business listings on directories like Yelp to boost SEO and visibility. Prompt reviews help credibility.
Send email newsletters with upcoming events, coupons, and special promotions. Collect emails on your site and at events.
Partner with local influencers and lifestyle bloggers to host sponsored paint nights highlighting your business.
Share your expertise through an art-focused business blog. Promote tips and insights on social media.
Traditional Marketing
For traditional marketing:
Design eye-catching flyers and distribute them at local colleges, cafes, shops, salons, gyms and more.
Mail creative postcards promoting new class themes and schedules. Target nearby households.
Run radio spot ads on local stations describing your offerings and current deals.
Seek out sponsorships of charity art auctions or other high-profile community events.
Rent billboard space along busy roads to make commuters aware of your brand.
Attend local craft fairs and festivals wearing branded shirts while passing out coupons.
With persistent testing of various online and offline tactics, paint party owners can craft a complete marketing strategy that attracts their ideal customers.
14. Focus on the Customer
Providing an exceptional customer experience is crucial for paint party success. With so many entertainment options, your business will thrive through word-of-mouth referrals from delighted patrons.
Some ways to increase customer focus include:
Make each guest feel valued from their first inquiry through class completion.
Respond promptly to all calls and emails with a friendly, helpful tone.
When they arrive, greet each person by name and offer refreshments.
During the session, check in that everyone has the needed supplies and assist with any struggles.
Praise progress and offer encouragement.
Capture photos of completed works that patrons can proudly share on social media.
Afterward, email a survey asking for feedback on their experience. Send follow-ups thanking them for attending and suggesting similar upcoming events.
Share and engage with their online posts about your business.
With a focus on hospitality and relationships, class attendees become vocal brand champions.
Satisfied customers who provide organic outreach money can't buy through reviews, referrals, repeat business, and social shares.
Rather than a one-time transaction, view patrons as an essential part of your community.
Anticipate needs, listen attentively, and foster personal connections.
For paint party businesses, outstanding customer service cements your reputation and fuels referrals. Make each person feel special and your community will thrive.