The party bus business is on the way up. Following a drop in service during the COVID-19 pandemic, event busses have bounced back. Projections show party busses rising at a compound annual growth rate (CAGR) of 5.72%. For entrepreneurs, this is a great time to invest in your own party bus business.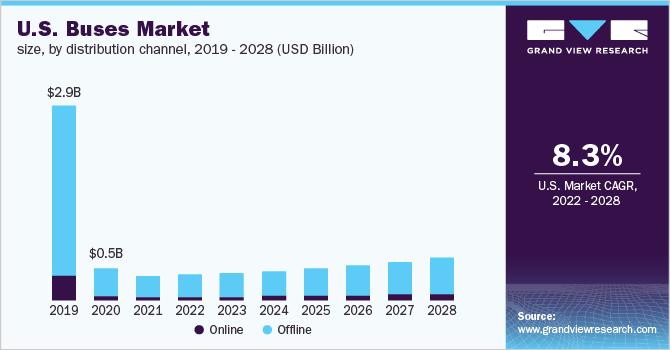 This guide covers the ins and outs of how to start a party bus business. Topics include market research for your business plan, competitive analysis, registering your EIN, opening a business bank account, and more. Here's everything you need to know to get started with your party bus rental business.
1. Conduct Party Bus Market Research
Market research is important to understand the party bus industry. It offers insight into other party bus companies, how your new venture will impact other local businesses, who your target market is, and much more.
Some of the details you'll learn through your market research include:
Bachelor and bachelorette parties, weddings, proms, concerts, sporting events, and corporate events are key drivers of party bus rentals.
With pent-up demand after pandemic limitations, celebrations are back in full swing.
Competitively, the industry has low barriers to entry and high fragmentation.
The top 50 companies account for just 25% of the market share, indicating ample room for new players. Success lies in offering unique designs, amenities, and experiences.
To capitalize on this growth opportunity, focus on differentiating your services.
Offer specialty themes, interactive entertainment, and upscale bus interiors.
Market to a niche – weddings, corporate events, concerts, universities, etc.
Leverage social media and influencer marketing to attract younger demographics.
With strategic positioning and exceptional service, a party bus business can drive high-profit margins. Rental fees typically range from $100 to $500 per hour, with customized luxury services up to $1000 per hour. Combined with the expanding market, the party bus industry presents a lucrative business opportunity.
2. Analyze the Competition
Thoroughly analyzing your competition is crucial when starting a party bus company. This helps you identify service gaps, set competitive pricing, and position your brand effectively.
For local competitors, compile a spreadsheet with key details like:
Company names
Location(s)
Fleet size and bus types
Amenities offered
Rental rates
Target customers
Online reviews and ratings
Some ways to locate and investigate party bus competitors include:
Visit their websites and social media channels to gather insights on service offerings, brands worked with, and marketing messaging.
Evaluate the online presence of top competitors using tools like SEMRush and SimilarWeb.
Assess their search visibility, website traffic, engagement metrics, and digital advertising footprint.
Monitor review sites like Yelp and Google to see feedback from past clients.
Positive reviews reveal service highlights, while negative comments expose areas for improvement.
By pinpointing competitive gaps, you can tailor your offerings.
Ongoing competitive analysis lets you refine your strategy over time to both meet market needs and stay steps ahead. Combined with your own brand personality and service priorities, these insights will allow you to differentiate in the party bus space.
3. Costs to Start a Party Bus Business
Starting a party bus company requires a significant set of business expenses. The largest expenses include purchasing/leasing your fleet, securing garage/lot space, licensing and permits, insurance, marketing, and professional fees.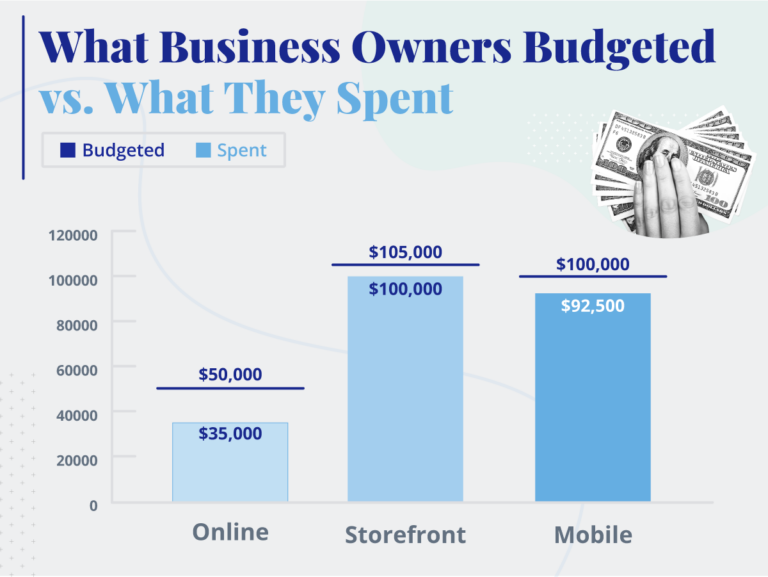 Start-Up Costs
New party buses range from $50,000 for a mini-bus up to $500,000 for a high-end 40-passenger coach.
Gently used buses offer savings of around 25-40% off new models. Leasing starts around $1500 – $2000 per month depending on bus size and customization.
Garage and parking require commercial garage space to store and maintain your buses. Expect to invest $2000 – $4000 per month depending on location and size.
Commercial transportation businesses require licensing and permits, LLC formation fees, and more. Budget $5000 – $10,000.
Party bus insurance provides liability, collision, and passenger injury coverage. Expect $5000 – $15,000 annually depending on your coverage limits and number of buses.
Work with attorneys and accountants for business incorporation, contracts, licensing documents, and taxes. Allow $2000 – $5000.
Website development, graphics, promotional materials, and initial advertising/PR campaigns will run $5000 – $15,000.
Outfit your office with furniture, computers, phones, software, etc $5000 – $10,000 should cover it.
Hire drivers, maintenance crew, and admin staff 1-2 months pre-launch. Budget $5000 – $15,000 for wages, hiring fees, and training.
Ongoing Costs
Facilities Expect $2000 – $4000 for garage rental, parking or lot leases, office space, utilities, etc.
Labor Driver, mechanic, and office salaries will likely be $15,000 – $30,000.
Insurance Budget $1000 – $3000 for monthly premiums.
Loan Repayment If financing your fleet, monthly installments will be $5000 – $20,000 on average.
Maintenance Gas, oil changes, repairs, cleaning, etc. – $1500 – $3000 per bus.
Advertising Allocate $2000 – $5000 monthly for online ads, SEO, and promotions.
Licensing Renewals $1000 – $2000 to renew your carrier licenses, permits, LLC, etc.
Bus Registration & Inspection Register and inspect each bus annually – $500 – $1000 per bus.
Insurance Renewal Expect annual premiums around $5000 – $15,000.
Taxes Plan for corporate taxes plus sales tax collection/remittance. Budget $5000.
Marketing Website updates, new promo materials, trade shows, etc. $5000 – $15,000 annually.
By planning for these costs and securing financing early, you can build a successful foundation for your party bus empire.
4. Form a Legal Business Entity
When starting a party bus business, choosing the right legal structure is key to limiting liability and supporting growth. The main options are sole proprietorship, partnership, LLC, and corporation. Let's explore the pros and cons of each for this industry:
Sole Proprietorship
Sole Proprietorship A sole proprietorship is owned and operated by one person. While simple and inexpensive to set up, the owner is personally liable for all business debts and legal actions. This poses a major risk given passenger injuries, accidents, and alcohol consumption.
Partnership
Partnership A partnership splits ownership between 2+ people. However, partners have unlimited personal liability for business activities. Again, too risky for party buses. Equity disagreements between partners can also cause issues.
Limited Liability Company (LLC)
Limited Liability Company (LLC) For party bus businesses, forming an LLC provides the best liability protection while allowing a partnership-like structure. LLC owners have no personal liability for company debts and lawsuits. Losses are limited to their investment in the LLC.
LLCs also allow pass-through taxation where profits/losses flow to the owner's returns. The operating agreement can be structured to enable easy future admission of co-owners or employees.
Corporation
Corporation C-corps limit liability like LLCs but have double taxation on profits. S-corps allow pass-through taxation but have ownership restrictions and requirements. Overall, the LLC offers the best blend of liability protection, ownership flexibility, and tax advantages for party bus businesses.
5. Register Your Business For Taxes
Before operating your party bus company, you must obtain an Employer Identification Number (EIN) from the IRS. This unique number identifies your business for tax and reporting purposes.
An EIN is required to open business bank accounts, apply for licenses, hire employees, and file taxes. It establishes your business as a separate legal entity from your identity.
The process is quick and free through the IRS website. Follow these steps:
Navigate to the EIN Assistant and select "View Additional Types, Including Tax-Exempt and Governmental Organizations"
Choose "Sole Proprietorship" or your business structure
Enter your personal information, business name, and address
Select your reason for applying and specify "Party/Charter Bus Service" as your line of business
Provide owner information and submit the online application
You'll receive your EIN immediately on the final confirmation screen. Record this number as you'll need it frequently for business purposes.
Additionally, register with your state revenue department to obtain a tax ID for collecting and remitting sales tax. Fees are generally $10-$20. Display your tax ID on all permits and business documents.
With an EIN and sales tax ID set up, you can operate your party bus business smoothly and comply with IRS and state regulations. Taking these simple registration steps keeps your business legally compliant from the start!
6. Setup Your Accounting
Maintaining meticulous financial records is critical for party bus businesses. With significant start-up costs, ongoing overhead, payroll, and alcohol liability risks, you need rock-solid accounting to track finances and stay IRS compliant.
Open a Business Bank Account
After structuring your business entity, open dedicated business bank accounts. Never commingle personal and company funds. Deposit all party bus income into the business account, pay vendors/employees from it, and track related transactions separately.
Accounting Software
Next, implement small business accounting software like QuickBooks to automate processes. Connect bank/credit accounts to sync transactions. Generate invoices, manage payroll, and sort expenses automatically based on smart rules. This provides real-time visibility into cash flow and balance sheets, optimizing decisions.
Hire an Accountant
Work with an accountant from the start for bookkeeping, payroll, taxes, and financial advice tailored to your industry. Expect fees around $500-$1000 monthly for full bookkeeping services or $2000+ for annual filing/advisory needs. Their expertise prevents IRS issues and helps you analyze profitability.
Come tax time, your accountant will handle sales tax filings and prepare all business returns. For party bus companies, common required forms include:
Form 1065 – Partnership taxes
Form 1120-S – S-Corp taxes
Form 940 & 941 – Payroll taxes
Form 1099-MISC – Contractor payments
Schedules C, SE – Sole proprietorship
If audited, your meticulous records will satisfy IRS scrutiny. Accounts also advise on business growth opportunities, cash flow, debt management, and more. Their guidance is invaluable.
Apply for a Business Credit Card
Operate company credit cards solely for party bus expenses – fuel, cleaning supplies, maintenance, advertising, etc. Compared to personal cards, business accounts offer higher limits and bonus rewards tailored to your expenditures. Have employees sign cards out for applicable purchases only.
7. Obtain Licenses and Permits
Before welcoming your first-party bus passengers, ensure your business complies with all federal and state licensing regulations. Find federal license requirements through the U.S. Small Business Administration. The SBA also provides a local search tool for state and city requirements.
Commercial Driver's License (CDL): All drivers must obtain a passenger-endorsed CDL requiring specialized training and testing. This verifies they are qualified to safely operate large vehicles like buses. CDL fees vary by state, around $70-$150.
USDOT Number: Register for a USDOT number to identify your company for interstate commercial transportation. This is free and a prerequisite for other credentials. Display on all buses.
Operating AuthorityObtain interstate operating authority from the Federal Motor Carrier Safety Administration for out-of-state transport. This requires proof of insurance and process agent appointments for each state serviced. Fees are $300 initially and $150 annually.
State Business Licenses: Register your party bus company with required state licenses like charter party carrier licenses, airport transportation permits, municipal business licenses, etc. Fees range from $100 to $5000+ depending on location.
Vehicle Registrations: Register each bus in your fleet for commercial use with your state DMV. This requires VIN inspection, weight fees, and additional documentation. Renew annually.
Inspections: Buses must pass annual safety inspections checking tires, brakes, lights, emergency exits, fire suppression, and more. Schedule with an approved auto shop.
By proactively obtaining all required credentials, your party bus business stays compliant. Display licenses prominently and keep copies handy for proof during traffic stops or inspections. Renew on schedule to avoid disruptions. With the proper paperwork in place, it's smooth cruising towards success!
8. Get Business Insurance
Operating party buses without proper insurance exposes your business to massive financial risks. Accidents, injuries, lawsuits, and property damage can bankrupt your company quickly.
Protect yourself by obtaining robust commercial policies tailored to the party bus industry's unique risks. Common coverages include:
General liability – covers 3rd party injury and property damage claims
Commercial auto – protects against collisions, medical payments
Umbrella policy – additional liability limits
Workers comp – covers employee injuries on the job
Business property – replaces stolen, damaged buses and equipment
Without coverage, a single accident or lawsuit can destroy your business. Imagine these scenarios:
A drunk passenger falls and breaks their leg on your bus, suing for $100,000 in medical bills. With no liability insurance, you pay out of pocket.
A bus collision caused by your driver fatally injures 4 passengers in another vehicle. Resulting in legal settlements that bankrupt you without ample auto insurance.
Your parked bus catches fire and burns your garage down too. Lacking coverage, you absorb the full cost of replacing the bus, facility, and other equipment.
Protect yourself by following these steps:
Research providers like Progressive, Geico, The Hartford
Get quotes for each policy type and desired coverage levels
Choose a provider offering affordable, sufficient coverage
Complete the application providing details on your fleet, drivers, routes, projected revenue
Pay premiums monthly, quarterly, or annually
Don't risk everything you've built. With thorough insurance policies in place from day one, you can rest assured your party bus empire is protected!
9. Create an Office Space
An office space is essential for managing your party bus operations, even if fleet maintenance and parking are housed elsewhere. It enables customer service, driver coordination, route planning, and administrative work.
Home Office
A spare room or finished basement can provide economical office space. However, mixing work and home life has productivity drawbacks for growing businesses. Cost: $0+
Coworking Space
Shared offices like WeWork offer an upscale, flexible coworking option starting around $300/month. Their amenities, networking events, and business services benefit early-stage ventures. However, privacy limitations exist.
Commercial Office
Leasing dedicated office space provides privacy and room for administrative staff. Expect to invest $1,000 monthly for a modest office. Benefits include dedicated meeting space, your address, and scaling capacity.
Retail Space
While customers book buses online, having a retail presence allows walk-in rentals. High foot traffic malls cost $5000 monthly but a modest plaza space could run $1500-3000.
10. Source Your Equipment
Outfitting your fleet is a major startup expense when launching a party bus service. Strategically acquiring vehicles and gear saves thousands over buying new ones.
Buying New
Purchasing shiny new buses from dealers provides reliability and customization but at steep prices. New mid-size buses start around $75,000, while a 40+ passenger coach can cost $500,000. Dealer financing is available.
Buying Used
Save 25% to 40% by buying quality used buses from dealers, auctions, or private sellers. Search sites like GovDeals and eBay. Look for modern buses with 50,000-150,000 miles. Inspect thoroughly.
Renting
Rent buses short-term for events and peak demand. Local rental companies offer charter buses starting at around $1,300/day. No maintenance costs but less branding ability.
Leasing
Leasing buses through dealers provides predictability without huge upfront capital. Typical leases run $1,500-$2,000/month over 3-5 years. But you don't own the asset.
11. Establish Your Brand Assets
Crafting a strong brand identity is crucial for standing out in the party bus industry. Your logo, website, marketing materials, and customer touchpoints should all reflect a consistent, recognizable image that conveys your unique value.
Get a Business Phone Number
Acquire a dedicated business phone number from a provider like RingCentral to list on your website/ads. Toll-free numbers project professionalism. Expect around $30/month. Voicemail and call routing features streamline customer communication.
Create a Logo
Design an eye-catching logo that encapsulates your brand identity using a service like Looka. For party buses, bold graphics, vibrant colors, and playful fonts make a fun first impression. Simpler logos are easier to place on vehicles, merch, etc.
Business Cards and Signage
Business cards establish credibility when meeting clients and networking. Order professional designs from Vistaprint. For party buses, include photos of your fleet.
Branded signs on your office, fleet parking, and buses boost visibility. Vistaprint offers affordable indoor signage, decals, banners, and displays.
Buy a Domain
Find an available domain name that matches your company name/brand using Namecheap. Opt for .com if available. Use keywords like "party bus" to improve SEO.
Build a Website
Your website establishes your brand online. Use a DIY builder like Wix or hire a freelancer on Fiverr to create a custom site. Showcase your fleet, amenities, customer reviews, booking, and contact forms.
12. Join Associations and Groups
Joining relevant professional groups and associations accelerates success when starting a party bus company. You'll gain insider knowledge, marketing exposure, referrals, and partnerships.
Local Associations
Join niche organizations like the Limousine Association of New Jersey or statewide groups like the Florida Party Bus Association to access benefits like insurance, vendor discounts, and legislature lobbying tailored to your industry. Expect dues of around $500 annually.
Local Meetups
Attend transportation industry meetups and trade shows in your city to exchange insights with peers. Great for finding vendors, employees, or marketing collaborations. Use sites like Meetup to find upcoming events.
Facebook Groups
Tap into large communities of party bus owners on Facebook to crowdsource advice 24/7. Join region-specific groups like PARTY BUS to discover providers and connectors in your area.
Also create a Facebook Page for your brand to promote deals, share photos, and interact with local followers.
13. How to Market a Party Bus Business
Marketing is pivotal for generating continuous leads and bookings to grow a party bus company. Leverage digital platforms, community connections, promotions, and customer word-of-mouth to expand your reach.
Your network of friends, family, and peers provides the most valuable referrals as you start. Deliver incredible service so customers enthusiastically recommend you to others. Perhaps offer a $100 credit for any new booking from their referral.
Digital Marketing
Run Google/Facebook ads promoting your service area, fleet, and occasions. Geo-target nearby cities and tailor creative to weddings, concerts, etc.
Start a YouTube channel showing your buses, amenities, and party experiences. Embed on your website.
Claim free business listings on Google, Facebook, and Yelp to boost visibility.
Leverage social media platforms like Instagram and TikTok to showcase your brand personality through videos and photos.
Send email promotions to past customers for special deals. Offer loyalty rewards.
Blog about party themes, client stories, and driver spotlights to boost SEO.
Traditional Marketing
Design eye-catching direct mail postcards with booking incentives to mail locally.
Join wedding vendor directories and submit proposals for local bridal shows. Set up a booth with giveaways.
Distribute flyers at venues, hotels, and tourist spots. Focus on high-traffic areas.
Run radio spot ads on local stations before big concerts or events in your metro area.
Rent billboards along major highways entering your city for broader exposure.
Sponsor local festivals, university events, and trade shows.
Blend digital efficiency with targeted traditional tactics to keep your party bus top of mind. Consistent marketing is crucial for filling your fleet all year long! Let me know if you need any help executing these strategies.
14. Focus on the Customer
Providing incredible customer service must be the top priority when starting a party bus company. Your reputation and repeat business depends on exceeding expectations during every client interaction.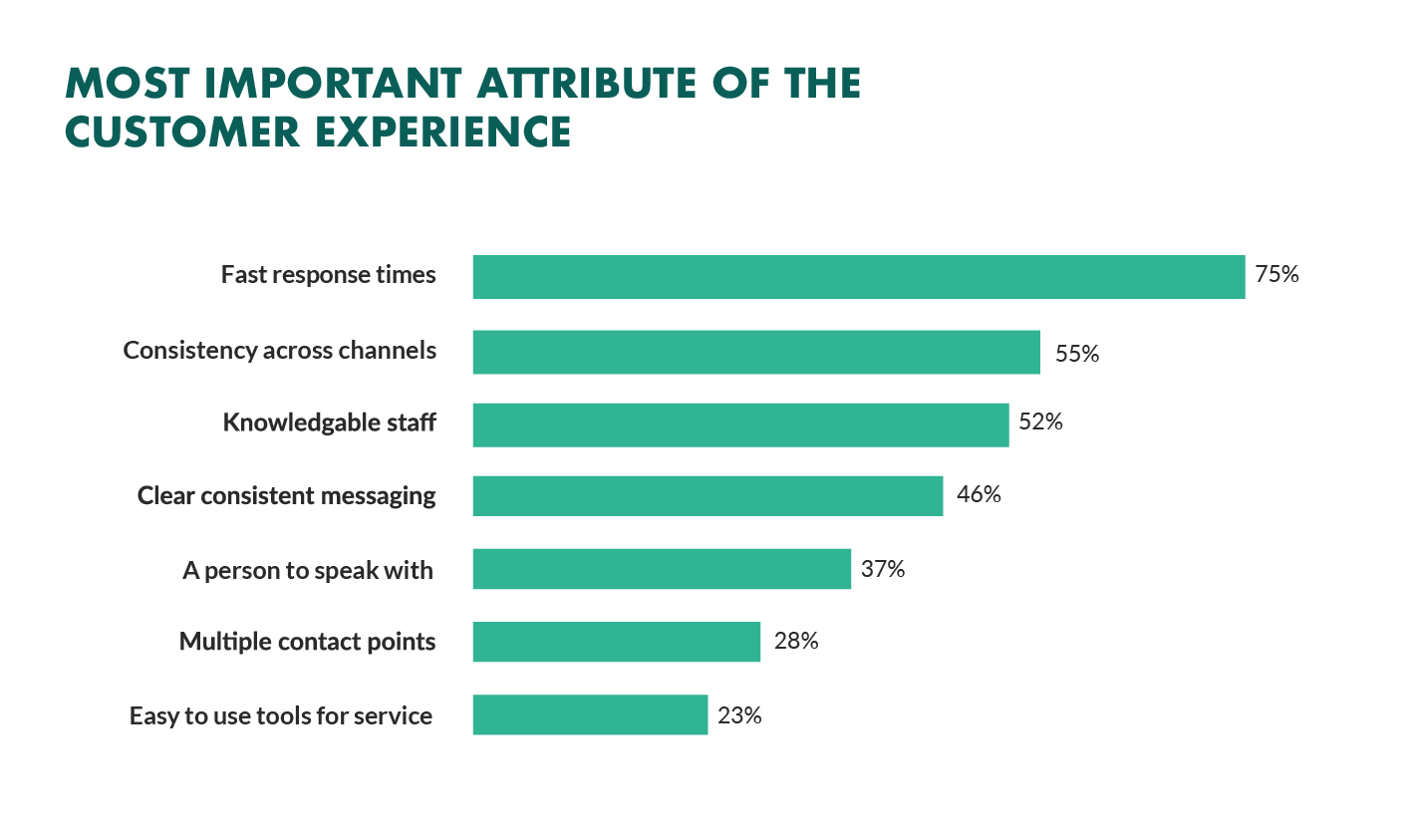 Some ways to increase customer focus with your own party bus company include:
Riders have high standards when booking transportation for important celebrations or events. Ensure their experience is seamless from the initial quote through the day of execution.
Respond quickly to inquiries, offer flexible booking, and explain all amenities and options to help them select the perfect bus.
On the day of their event, wow them with personal greetings, red carpet treatment, and top-notch service from your driver/staff.
Check in frequently to ensure comfort. After their rental, follow up for feedback and address any concerns immediately.
Delighting customers leads to gushing reviews, referrals, and repeat bookings that fuel growth.
Hiring friendly, experienced staff and constantly monitoring service quality is well worth the investment. When customers step off your party bus thrilled with their experience, your business succeeds!