The party industry is growing in leaps and bounds around the globe. With a compound annual growth rate (CAGR) of 11.8% from 2023 to 2032, now is a great time to start a party planning business.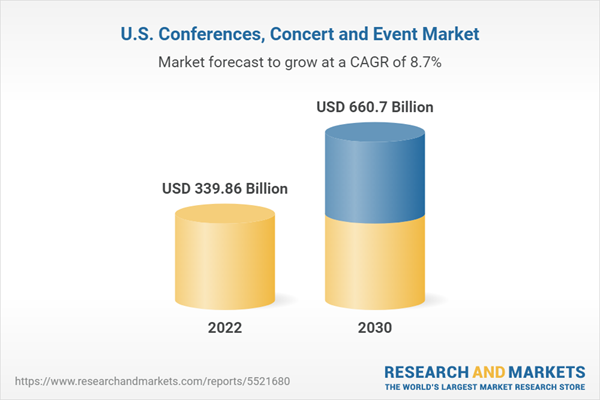 This guide will explain how to start a party planning business. Topics include market research, competitive analysis, startup costs, registering an EIN, applying for business insurance, and more.
With demand increasing across the board, from budget-friendly to luxury, there is ample opportunity to carve out your niche. If helping people mark life's special moments sounds like your dream job, read on for everything you need to start your own party planning business.
1. Conduct Party Planning Market Research
Market research is important for an event planner hoping to craft a successful business plan. As a new event planning company, you should know about your target market, local market saturation, trending event planning services in the event planning industry, and more.
Some of the details you'll learn through market research for your own event planning business include:
Several factors are driving this growth. Busy professionals with more disposable income hire planners to pull off events they don't have time to organize.
Parents are enlisting many event planners to create Instagram-worthy birthday parties for their kids. And milestone events like weddings, reunions, and corporate gatherings require professional help more than ever.
While the luxury party planning market is saturated, there remains ample opportunity in the budget-friendly space.
To start an event planning company, planners should target various niches:
Weddings: Especially budget-friendly packages under $2,000.
Kids' birthdays: Focus on themes like dinosaurs, princesses, and superheroes.
Corporate events: Pitch one-stop services from choosing a venue to arranging catering.
Holiday parties: Help clients throw stylish Christmas, Halloween, and other themed events.
Showers: Baby showers, bridal showers, retirement parties.
Reunions: Help plan school, family, or military reunions.
With demand increasing across segments, the party and wedding planning industry provides fertile ground for entrepreneurs to launch all types of event planning businesses. By identifying a specific niche and effectively marketing services, new planners can steadily grow their clientele and bottom line.
2. Analyze the Competition
Thoroughly analyzing the competition is critical when starting a party planning company. Here are tips to assess competitor event planners both in your local area and online:
For brick-and-mortar competitors, identify planners located nearby.
Visit their websites and social media pages to evaluate services offered, pricing, and types of events planned.
Note their years in business, reviews, and repeat clients to gauge customer satisfaction.
Observe their branding and marketing to see if a niche is being underserved.
To evaluate online competitors, research major planning sites that allow vendors to list profiles like WeddingWire. Search for planners servicing your area across different price points.
Analyze the services they offer, packages, and how they describe their business.
Visit their individual websites and social media pages to assess their web traffic, followers, and engagement using tools like SimilarWeb and SocialBlade.
High traffic and following can signal a strong online presence.
Search industry hashtags on social media like #birthdaypartyplanning to find local planners promoting their work and engaging with clients.
Their posts can provide insight into their branding, the types of events planned, and the venues/rentals they partner with. Take note of planners with satisfied client comments.
Look for gaps in the market – if all local competitors focus on luxury weddings, for example, there may be opportunities for budget kid parties.
Identify areas competitors are lacking in like styled Instagram content or robust online packages, that you could excel in.
Track competitors over time by subscribing to their email lists and re-evaluating their digital presence every few months.
Ongoing market research will provide the knowledge needed to position your services where competitors are missing the mark. It also helps refine your unique selling proposition and offerings over time as client demand evolves.
3. Costs to Start a Party Planning Business
When starting a party planning company, there are various one-time start-up costs to consider before opening for business.
Start-up Costs
Business Registration Fees – $50-$500 Registering your business as an LLC or other corporate structure will incur state filing fees and potentially local licensing fees.
Business Insurance – $500-$2,000/year General liability insurance protects your business from property damage or bodily injury claims. Professional liability shields against client lawsuits.
Office Supplies – $500-$2,000 A computer, printer, software, phone, folders, contracts, and other administrative supplies will be needed.
Website – $200-$5,000 A professional website showcasing services, galleries, and contact forms is essential for attracting clients.
Branding – $500-$2,000 Professional logo design, business cards, email design template, and other branding elements establish credibility.
Equipment – $1,000-$5,000 Tablets, cameras, decor items, props, signage, and storage for event supplies will be necessary. Renting certain items can minimize costs.
Initial Advertising – $500-$2,000 Print ads, digital ads, and brochures help introduce your new business to the local market.
Ongoing Costs
Rent – $200-$2,000/month Many planners operate from a small home office when starting before moving to a storefront. Virtual offices are also an option.
Utilities – $150-$500/month Expect costs for internet, phone, electricity, and other utilities based on your office needs.
Business Insurance – $500-$2,000/year Insurance policies must be renewed annually. Review and adjust coverage as your business grows.
Accounting Software – $10-$50/month Programs like QuickBooks help track income, expenses, invoices, and tax documents.
Advertising – $100-$500/month Continually promote your services through channels like social media ads, SEO, and email marketing.
Travel – $50-$500+ per event Site visits, client meetings, and going to events will incur gas, public transit, or rideshare costs.
Professional Development – $500-$2,000/year Invest in ongoing training on event trends, best practices, and skills development.
By estimating costs across these various categories, new party planners can develop an accurate budget and ensure sufficient capital to cover operating expenses as they build their business. Adjusting forecasts periodically lets you scale spending in step with revenue growth.
4. Form a Legal Business Entity
When starting a party planning company, choosing the right legal structure is key. The four main options each have benefits and drawbacks to weigh:
Sole Proprietorship
This is the simplest structure with no formal registration needed beyond licenses. Party planners can get up and running quickly and inexpensively. However, the owner has unlimited personal liability for debts and lawsuits related to the business. Their assets could be seized, making this a risky choice.
Partnership
A general or limited partnership allows two or more co-owners to share resources and split profits. However, general partners also share unlimited personal liability. Limited partners' liability is restricted to their investment, but they can't participate in management. Overall, the shared liability is risky for service businesses like party planning.
Limited Liability Company (LLC)
Forming an LLC offers liability protection for all members while allowing pass-through taxation. This is the best choice for most party planners starting. It limits owners' risk if sued and keeps things simple tax-wise. Startup costs are low, and single-member LLCs are easy to run.
Corporation
C-corps and S-corps offer the strongest liability protection but have complex regulations and double taxation. This bureaucratic structure can get costly with annual fees and paperwork. Unless seeking investors or going public, most small party planners don't need to incorporate right away.
5. Register Your Business For Taxes
One key legal step for any new business is obtaining an Employer Identification Number (EIN) from the IRS. This unique number identifies your business for tax purposes.
Here's how party planners can easily apply for an EIN:
Go to IRS.gov and search "apply for an EIN". Click the link to reach the online application.
Review the instructions and have your information ready – name, address, SSN, and details about your LLC or corporation.
When ready, click "Begin Application" and follow the short questionnaire. Select the type of LLC you formed.
On the final page, review your business information. Then submit the form to instantly receive your EIN.
The entire process takes about 10 minutes and there is no fee. The IRS will mail you an EIN confirmation letter for your records in 4-5 weeks.
With your EIN, you can open business bank accounts, apply for licenses, and file taxes. It also enables you to hire employees down the road.
Additionally, party planners must register with their state to collect sales tax on services provided. Requirements vary by location but often include:
Obtaining a seller's permit or sales tax ID through your state revenue department.
Charging sales tax to clients and filing regular returns to remit taxes collected.
Keeping detailed records of taxable sales and any tax-exempt transactions.
Visit your state revenue website for specifics on registering. Fees typically range from $10-$100 depending on the state.
Handling EIN and sales tax registration upfront ensures your party planning business operates legally and complies with all tax obligations from the start. Take the time to get set up properly so you can focus on serving clients.
6. Setup Your Accounting
As a party planner, meticulous financial records are crucial for tracking income and expenses, maximizing tax deductions, and operating legally. Investing in accounting software and an accountant from the start will save major headaches down the road.
Accounting Software
Programs like Quickbooks allow planners to easily categorize every business transaction, generate invoices, manage payroll, and streamline taxes. The software seamlessly syncs with bank and credit card accounts to automatically import and log payments. This eliminates manual entry and the risk of errors.
Hire an Accountant
While accounting software does much of the heavy lifting, partnering with an accountant adds professional oversight. A qualified accountant provides services like:
Setting up your bookkeeping, accounting systems, and Quickbooks.
Training you on proper record keeping and utilizing features of your accounting software.
Performing monthly reconciliations to identify any discrepancies.
Preparing and filing quarterly and annual tax returns.
Most planners retain an accountant at least for annual tax preparation and filing. Costs range from $200-$5,000 depending on the extent of services provided.
Open a Business Bank Account
Separating business and personal finances prevents the commingling of funds and avoids red flags with the IRS. Open a dedicated business checking account and credit card only used for company expenses.
Apply for a Business Credit Card
Business credit cards allow you to keep expenses separate while earning valuable reward points on purchases. Limits are based on your business credit profile, not your score. Have an Employer Identification Number (EIN) ready to apply and obtain a higher line of credit.
7. Obtain Licenses and Permits
Before hosting your first event, party planners must ensure they have obtained all required business licenses and permits. Find information for federal licenses through the U.S. Small Business Administration. The SBA also has a local search tool for state and city permits.
Requirements vary based on your city and state, but common licenses include:
Business License: Nearly all jurisdictions require a general business license to legally operate. Fees are typically $50-$100 annually.
Seller's Permit: Obtaining a seller's permit or sales tax ID enables you to collect sales tax on services provided.
Food Service Permit: If catering food yourself or hiring food trucks, a food service license is often required. Complete a training course, pay fees, and pass inspections to obtain this permit.
Liquor License: To serve alcohol at events, party planners need a liquor license approved by the state or county liquor authority.
Raffle/Gaming License: If hosting contests, raffles, or casino games like at a fundraiser event, you'll likely need gaming and raffle permits. Follow all regulations around reporting and awarding prizes.
Zoning Permits: If running your business from a home office, commercial space, or event venue, confirm zoning permits allow for these activities. Make any zoning appeals before signing leases.
Preparing guest lists, floor plans and vendor orders is the fun part of event planning. Don't let overlooking essential licenses put operations on hold or jeopardize your business. Consult local regulators to identify all required approvals.
8. Get Business Insurance
Obtaining adequate business insurance is crucial for protecting party planners against unforeseen risks that could otherwise sink the company. Being underinsured – or not insured at all – leaves you vulnerable in scenarios like:
A guest slips and falls at an event, sustaining serious injuries. Without liability coverage, you could be sued for substantial medical bills.
Severe weather damages or forces cancellation of a major event. The client still expects compensation for losses.
Expensive AV equipment rented for a corporate party is stolen. Replacement costs could be crippling without protection.
To shield your assets in cases like these, partner with an insurer to obtain key policies:
General Liability – Covers 3rd party bodily injury and property damage claims. Vital for party planners to interact with guests.
Professional Liability – Protects against damages if sued for negligent services like a poorly planned event.
Commercial Property – Reimburses stolen or damaged equipment and decor used for events.
Event Cancellation – Provides reimbursement for non-refundable expenses if a client's event is canceled.
Umbrella Liability – Additional liability limits atop other policies. Useful for large-scale events.
To get insured, contact business insurance brokers. Be ready with info on your LLC and the type/scale of events you plan. Review multiple quotes to find the best rates and coverage for your needs.
9. Create an Office Space
Having a professional office space lends party planners credibility and provides a centralized hub for client meetings and event preparation. The optimal location depends on your budget and stage of business.
Home Office
When just starting, operating from a dedicated home office minimizes overhead. Convert a spare room into a functional workspace for administrative tasks. Meet clients at event venues or coffee shops until you outgrow home-based operations. Costs are limited to decor, supplies, and utilities.
Coworking Office
Coworking spaces like WeWork provide an affordable upgraded office environment as your business expands. Open layouts promote networking with fellow entrepreneurs. You'll get access to business amenities like conference rooms, printers, kitchens, and tech support for around $200-$500 per month.
Retail Office
For established planners seeking a higher-end presence, consider a storefront retail unit. This allows passing foot traffic and walk-in clients. You can meet with vendors in a conference room and display photos of events. Rent averages $1,500-$4,000 per month.
Commercial Office
Leasing space in a Class A commercial office building lends prestige to corporate clients. Expect amenities like gyms, cafeterias, shared conference rooms, and high-end finishes. Budget at least $3,000 per month for rent plus additional build-out costs.
10. Source Your Equipment
From decor to AV equipment, party planners need access to a wide assortment of event supplies. Here are the top options to acquire the necessary materials whether buying new, used, renting, or leasing:
Buy New
Brand new party rental inventory allows you complete creative control but comes at a premium. Purchase basics like tables, chairs, linens, flatware, and lighting from event retailers like PartyTime Rentals. Visit restaurant supply stores for high-volume glassware, dishes, and service ware.
Buy Used
Score major savings buying used furnishings and decor from resellers. Check used-party supply retailers and local classifieds on Craigslist and Facebook Marketplace. Thrift stores like Goodwill can yield finds. Garage and estate sales are also prime venues to discover chic vintage items. Take time to hunt for hidden gems.
Rent
Renting is ideal for pricier items needed periodically like speakers, projectors, dance floors, and tents. Event rental companies allow you to expand your inventory as needed on a per-event basis. Rates are typically daily or weekly. Coordinate delivery and pickup.
Lease
Leasing select premium equipment from specialty companies enables access to high-end gear like bounce houses, photo booths, neon signs, and games. You pay a monthly fee for the length of a multi-year contract. Build leasing costs into your client fees.
11. Establish Your Brand Assets
Crafting a strong brand identity is crucial for party planners to stand out and be remembered. By investing in professional branding elements upfront, you can consistently convey your vision across every touchpoint.
Getting a Business Phone Number
A custom phone number lends legitimacy versus using a personal cell. Services like RingCentral provide toll-free and local numbers with call routing, voicemail, and SMS capabilities.
Creating a Logo and Brand Assets
A polished logo encapsulates your brand personality and specialty. For party planners, an energetic, playful mark is ideal. Use a logo maker like Looka to design options and then refine your vision with a graphic designer.
Complement your logo with branded social media assets, email signatures, proposals, invoices, and contract templates. Apply colors, fonts, and graphical elements consistently for recognition.
Creating Business Cards and Signage
Business cards are essential for in-person networking and events. Include your logo, stylized contact info, tagline, and any certifications that build credibility. Signage like banners and yard signs help promote your brand at venues. Order professional designs from printers like Vistaprint.
Purchasing a Domain Name
Secure a domain name that matches your brand for a cohesive online presence. Aim for your full business name or a memorable short phrase relevant to party planning. Use domain sites like Namecheap and explore extensions beyond .com.
Building a Website
Your website will be a prospect's first impression of your brand. While DIY builders like Wix make launching easy, consider hiring a web designer on Fiverr for a polished, client-focused site. Include sections showcasing previous events, testimonials, and ways to contact you.
12. Join Associations and Groups
Joining relevant local organizations and online communities provides invaluable connections for party planners. Surrounding yourself with other professionals leads to collaborations, knowledge sharing, and a stronger local network.
Local Associations
Area party and event planning associations offer both networking and learning opportunities. Attend meetups to connect with fellow planners, discuss trends, and discover new venues. Groups like the International Live Events Association provide support through all stages of business ownership.
Consider joining your local chamber of commerce as well to raise visibility among area businesses. The connections made can lead to corporate event leads.
Local Meetups
Keep a pulse on local happenings and expand your network by attending relevant meetups. Use sites like Meetup to find regular events like wedding vendor mixers, marketing seminars, and industry trade shows.
Exchange ideas in person and distribute business cards to event pros you want to partner with. Look for both general networking and party planning-specific meetups.
Facebook Groups
Engage with the national community of planners by joining Facebook Groups like Party Rental Business Owners and Creative Event Planners who are supportive of newcomers. Having an online support system provides camaraderie and advice from peers globally.
13. How to Market a Party Planning Business
Implementing an ongoing marketing strategy is essential for party planners to continually attract new clients. While leveraging your network and stellar customer service form the foundation, mixing digital and traditional tactics will help amplify your reach and brand visibility.
Personal Networking
To start, tap into your existing contacts and ask for introductions to their networks. Offer incentives for current clients to refer friends, which is powerful word-of-mouth marketing. For example, provide a 10% discount on their next event for every new booking referred.
Digital Marketing
For digital marketing materials, consider:
Search ads through Google Ads targeting keywords like "party planner [your city]". Track conversions to optimize effective ads.
Facebook and Instagram ads focused on your ideal demographic and location. Share beautiful event visuals and promotions.
Start a YouTube channel with tutorials and behind-the-scenes event videos to build expertise.
Write blog posts about party planning tips to improve SEO and provide value.
Email marketing campaigns to engage past clients and promote new services.
Traditional Marketing
For traditional approaches, some options include:
Creating mailers with promotions to send to prospective clients like engaged couples.
Distributing framed fliers and menus to complementary vendors like caterers.
Billboard ads in high-traffic areas introducing your new business.
Radio spots on local stations describing your services and special offers.
Hosting open house events at your office for the public to meet you.
While digital marketing enables incredible precision and measurement, don't count out the power of traditional mediums for brands to make an entrance.
14. Focus on the Customer
Providing an incredible client experience is crucial for party planners to earn rave reviews, loyal repeat customers, and word-of-mouth referrals that fuel growth.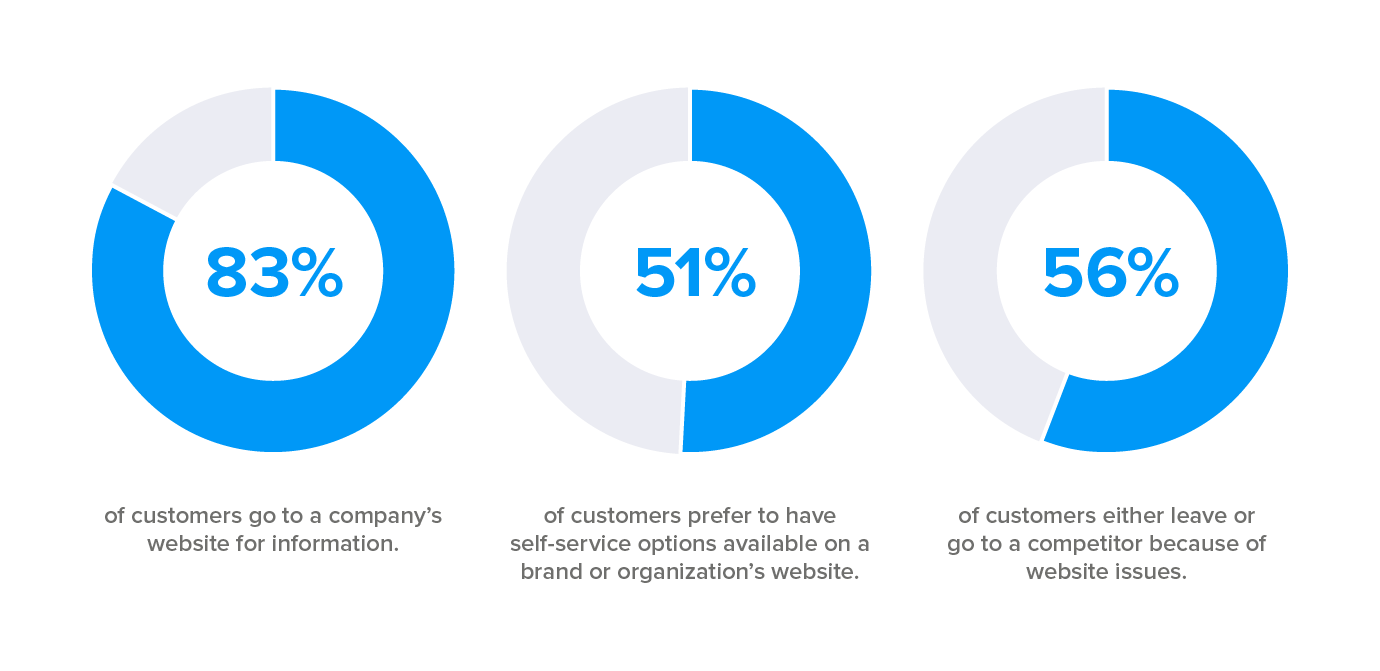 Here's why going above and beyond with customer service pays off:
A wedding, anniversary party, or baby shower comes just once in a lifetime. By tailoring every detail to the client's vision and making them feel valued, you create a meaningful experience they won't forget.
Satisfied clients will happily refer family and friends planning their celebrations rather than risk them having a subpar experience with another planner.
Stellar service translates into genuine, detailed reviews. Your reputation hinges on reviews and testimonials.
When you consistently wow customers, they'll rave about you online and on sites like The Knot and WeddingWire. This social proof captures the attention of prospective clients.
Return customers also become a sizable portion of your bookings if you nail their first event.
Clients planning annual galas or milestone birthdays will come back year after year if you make the process smooth and enjoyable.
For party planners, client satisfaction directly impacts income. By providing responsive communication, anticipating needs, and handling any curveballs with grace, you assure a 5-star experience that brings clients back while attracting new ones through word of mouth.