There were roughly 114.4 million renters in the U.S. in 2021. That means more than 35% of the nation's population rents. The global property management market is on its way to hitting the $37.25 billion USD mark by 2029. With a compound annual growth rate (CAGR) of 9.8% from 2022 to 2029, it's a good time to get involved.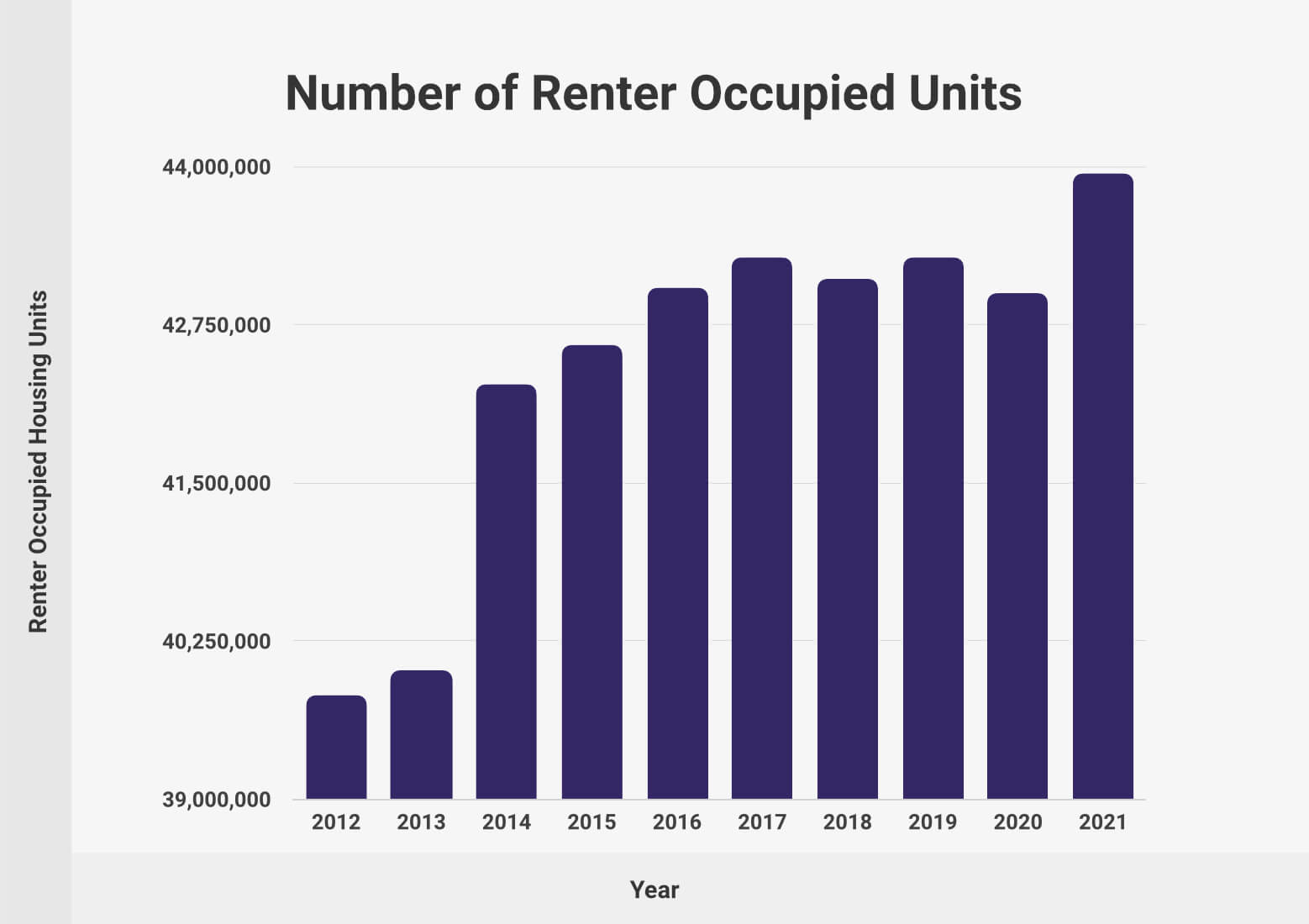 Property managers manage a variety of property types, including:
Residential
Commercial
Industrial
Single unit
Multi-unit
Attached
Detached
Property managers don't need to own the property to manage it. The role of the property manager is to oversee building maintenance, and tenant well-being, and deal with evictions and applications.
Through this guide, we'll dive deeper into the process required when learning how to start a property management company. Learn more about market research, competitive analysis, marketing, customer outreach, and more.
1. Conduct Property Management Company Market Research
Every new business needs to lay the groundwork before diving in. For a property management company, this means conducting market research as part of your property management business plan. Market research tells you a lot about the property management services you should provide, the prices to set, and which properties to invest in.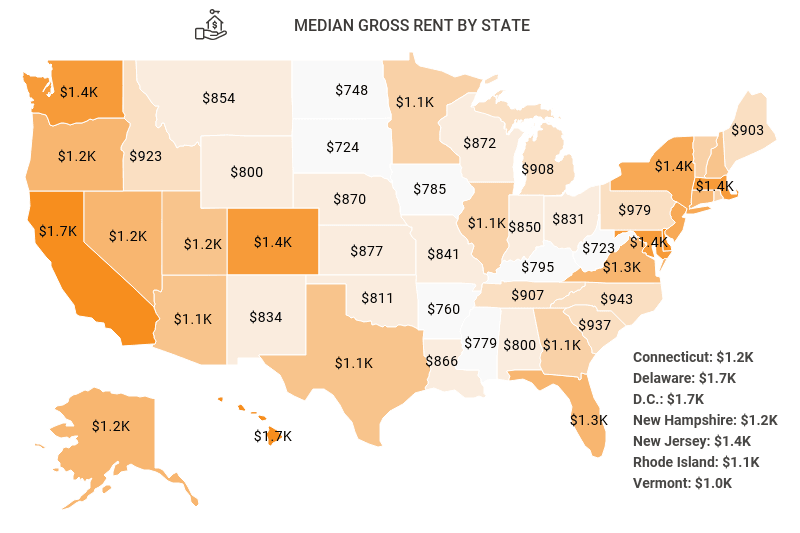 There are two types of market research, primary and secondary.
Primary Research
Primary market research is any first-person sleuthing you do to find the data you need. This includes making phone calls to local property owners, making online polls for your target market, and consulting with local property experts on market trends and changes.
Secondary Research
Secondary research comes in the form of third-party results. This includes government statistics, online data results, and even perusing competitor social media sites.
Choosing the Right Services for Your Property Management Company
Property managers aren't just a one-trick pony. They can do a variety of jobs and services for those they work for. As you learn how to start a property management company, research the many property management services you might offer.
Some of the services you might see from a local property management company include:
Short term leases
Long term leases
Property maintenance and cleaning
Applications
Evictions
Tenant services
Landlord services
Your early market research will help pinpoint the services that will be most successful in your locale.
2. Analyze the Competition
Competitive analysis is a huge piece of the property management business plan. For a property management company, competitive analysis is extremely important. It tells you how saturated your area is, what services are being offered, and how much people are willing to pay for the service.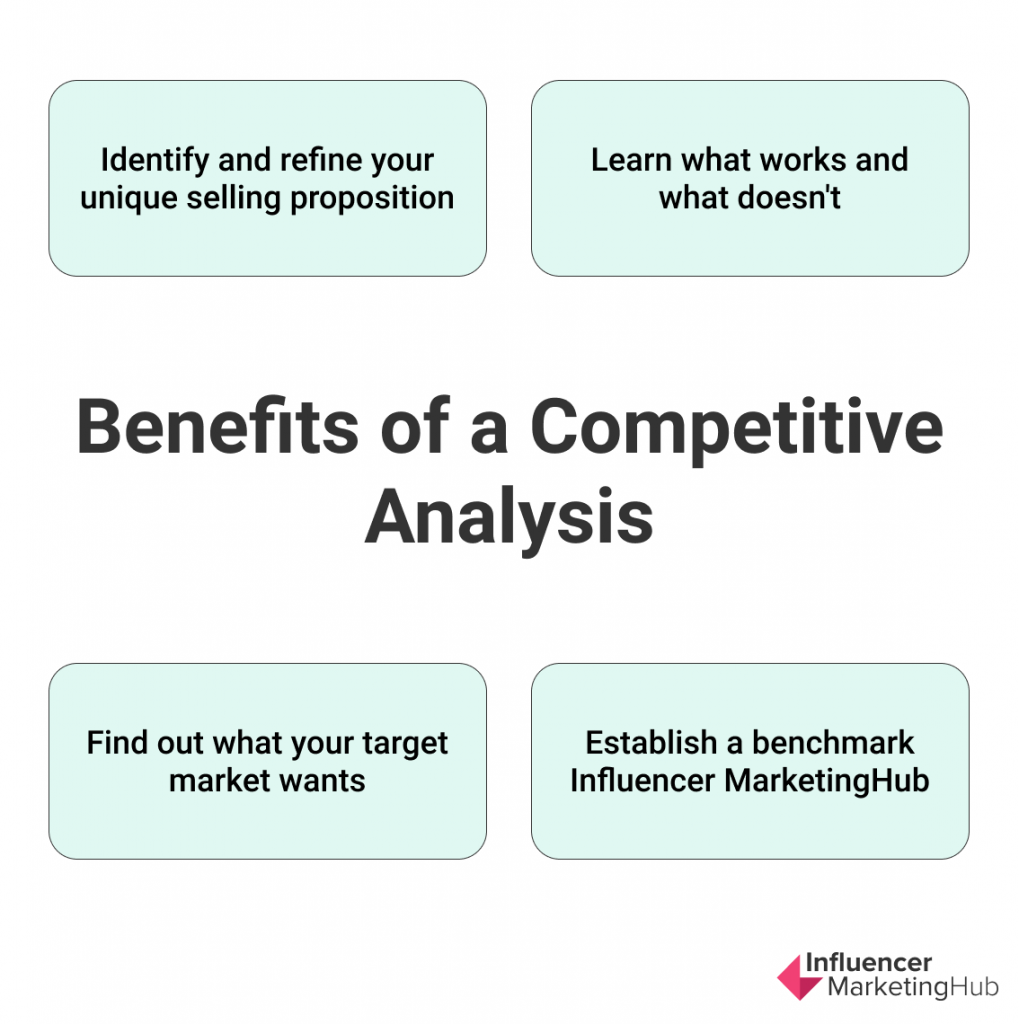 For example, the competitive analysis will tell you:
How many other property managers are in town
What services competitors are offering
Types of engagement customers and competitors are involved in
Customer outlook on service style
Some of the ways to get the data you need are:
Visiting other property managers in person, Checking out competitors' websites, and following competitors' online.
Most of your competition as a property management company is local. It helps to check out local and national players to be sure you're stacking up against the greats. Here are some front runners to check out.
Greystar is a massive force in the property management industry. The business handles clients like Blackstone, American Realty Advisors, Eaton Vance, Goldman Sachs, and more. Greystar serves customers in North America, South America, Europe, and Asia-Pacific.
Lincoln Property Company focuses on residential customers. They have more than 210 thousand units under management and are currently ranked the second largest apartment managers in the United States.
Colliers International is a commercial property management company. They serve landlords, investors, occupiers, and tenants. Along with basic property management, Colliers International provides accounting and financial services, capital projects and value enhancement, engineering services, and property operations services.
3. Understand the Costs of Starting a Property Management Company
Every company needs to invest money to make money. As you start your property management company, you'll need to understand the cost associated with your new business. There are startup and ongoing fees to consider.
What Does It Cost to Start a Vinyl Business?
Small property managers can get started for anywhere between $10,000 to $20,000. Most are looking at the higher end of the price scale. The reason this business requires less than that of a retail company, for example, is that you're offering a service, not a product.
There's no inventory to buy, no shop space to lease, and no property to purchase. Property managers serve property owners, helping to maximize profit and maintain the property to the highest standards.
Of course, there are still some supplies and equipment necessary to get started. Most property management companies need:
A commercial office
Administrative supplies
Staff and staff wages
Legal support
Insurance
Permits
Website and web support
Let's break down the costs associated with starting a property management company.
Equipment/Materials
As we mentioned, the equipment needed when learning how to start a property management company are less than in other industries. You don't require a large inventory of supplies, commercial vehicles, or property of your own.
Some of the equipment you will invest in include:
Property management software: $100 to $500 monthly
Office appliances (computer, phone, fax, etc.): $1,000 to $3,000
Administrative materials: $300 to $600
Signs and marketing materials: $100 to $1,000
Office furnishings: $3,000 to $5,000
Business cards: $50 to $200
Uline and Staples are great places to start the hunt for many of these supplies. Property management software can be purchased through companies like Buildium.
Cost of Leasing a Location
A professional property management business should invest in an office. You're asking property owners to put their trust in you to manage large investments. If you look at these properties in terms of monetary value, you'll understand why a professional-looking office is necessary.
Leasing a commercial space is done by the square foot. You might see signs for $25 for a 1,000-square-foot unit. This would run you around $25,000 per year plus taxes and service fees.
Commercial properties rise in value based on location, size, age, and use.
Business Formation
To operate as a business in the United States, all property management companies must register a business. Forming your business is done through the Small Business Administration. The process is simple and can be done online for $300 to $800 for name and permit registration.
Business Insurance
Along with registering a business name, you'll want to register for business insurance. Insurance protects you against loss in the event of a physical risk like fire or vandalism (commercial property insurance), or in the event of a lawsuit due to damage to a person or property (general liability insurance).
Utilities
Utilities are a must-have for any company. A property management company will pay about 4% of its operating budget for utilities like:
Phone
Internet
Heat
Water
Electricity
You may also manage the payment of utilities for the properties you manage. This depends on lease types and owner requirements in your contract.
What Are the Ongoing Costs of a Property Management Company?
Along with startup costs, there are ongoing fees to consider. An ongoing cost is anything you continue to pay as your business goes forward. Some common ongoing costs for a property management business are:
Office space rent
Real estate broker's license
Insurance
Staff wages
Legal fees
Utilities
Office supply replenishment
Marketing
Website maintenance
Employee training
If you operate a commercial vehicle, you'll also pay for gas and upkeep as an ongoing fee.
4. Form a Legal Business Entity
Running a business in the United States requires you to form a legal business entity. There are four main types of entities to choose from.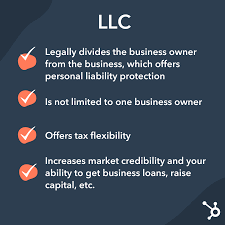 Limited Liability Corporation (LLC)
A Limited Liability Corporation, or LLC, is one of the best formations for a small business in the U.S. It offers maximum power and protection simultaneously. One of the biggest benefits of an LLC is that it separates personal and professional assets.
If your business goes under in the first year and creditors come looking for money, your personal wealth remains off limits.
Sole Proprietorship
A sole proprietorship is a business entity formation for a business with a single owner (or a married couple). The sole proprietorship gives you plenty of power over the decision-making process, but not so much protection.
If your business is the target of a lawsuit, a sole proprietorship doesn't protect your personal assets. You could lose personal wealth to cover the legal fees and fines projected on you.
Partnerships
Partnerships are very much like sole proprietorships but for multiple owners. This is often a common entity for family businesses. Proprietorships help split things evenly among business owners. Unfortunately, it doesn't protect personal assets.
Any financial problems with the company could result in your personal wealth being affected.
Corporation
A corporation is one of the largest and most comprehensive forms of business entities to create. It offers high-level protection, both personal and professional. Unfortunately, it's also extremely complex and expensive to apply to become a corporation.
Most small business owners choose an LLC entity.
5. Register Your Business for Taxes
The U.S. Small Business Administration requires all U.S. businesses to register an Employee Identification Number (EIN). This is sometimes called a Federal Tax ID. It's required to do things like pay employees, open a business bank account, and of course, pay annual taxes.
6. Setup Accounting for Success
Accounting is an important part of the business process. Anywhere you deal with high quantities of money, you should invest in hiring someone to manage the money. For a property management business, your main focus is your client's property.
Hiring an accountant, or investing in another form of accounting product, keeps incoming and outgoing funds organized.
Here are some of the most common ways to set up your business for accounting success.
Accounting Software
Accounting software automates much of the accounting process. One of the best software platforms on the market is QuickBooks. Quickbooks provides various packages for any business type on any budget. They help with tasks such as:
Tax prep
Invoicing
Storing receipts
Filing year-end reports
Accounting software isn't a full-on replacement for human support. Consider hiring an accountant for year-end taxes, at the very least.
Find an Accountant
Accountants are a little on the pricey side. You can pay up to $400 an hour for a high-quality certified business accountant. There's a reason for this. Accountants know financial business law inside and out. They can catch things you might miss.
During tax season it pays to have an experienced accountant go over your books and help you file.
Get a Business Bank Account
The IRS recommends U.S. business owners open a business bank account. Rather than using your personal bank account to manage business finances. This provides enhanced organization, accountability, and professionalism when dealing with customers and investors.
Apply for a Business Credit Card
A business credit card is another accounting tool to consider. They come with several benefits, personal cards don't. Low interest, high reward rates, and even extended warranties are some of the benefits you can expect.
7. Obtain Business Licenses and Permits
To run your property management business, you might be required to apply for certain licenses and permits. These requirements vary by city and state. Check the U.S. Small Business Association for any federal requirements.
The SBA website lets you search by zip code and city for localized permits. Most property management companies require a real estate broker's license or property management business license.
8. Get Business Insurance
Business insurance is essential to protect you, your employees, and even your building from risk. The main types of business insurance for a property management business are:
General Liability Insurance
General liability insurance costs somewhere between $400 to $1,600 a year, and protects up to $1 million. This product protects you if a person or their property is damaged by your service.
If you manage a property and forget to put up the "wet floor" sign and somebody falls, general liability insurance protects you during a lawsuit.
Commercial Property Insurance
This is for your commercial office, not the building you manage. The buildings you manage should have separate insurance, probably through the property owner. Commercial property insurance costs between $1,000 and $3,000 for $1 million in protection.
If your office space suffers a fire and you lose all your business equipment, commercial property insurance helps protect you financially when it comes time to replace things.
9. Create an Office Space
We touched on this above, but as a property management company, you should have an office space. You want a location to have meetings with clients, bring in and train new staff, and operate out of regularly.
Here are a few options for an office space.
Home Office
Home offices are popular right now. They require no long-term contracts, no extra rent, and you get some great tax incentives.
For a property management company, you may want to ensure you have something more professional than a home office. A home office would make a great second office space for work you do outside of client appointments.
Deduct up to $1,500 annually for your home office. The IRS offers two ways to do this. Either deduct per individual cost (remodeling, utilities, etc.) or $5 per square foot.
CoWorking Office
Coworking offices are a great option for business owners who don't want a full-time commercial space. You could use a coworking office and a home office to juggle different types of appointments and work.
Coworking office spaces are shared the same way a vacation time share is shared. When others aren't using the space, you can use the space to perform professional tasks.
WeWork is top in the coworking office space game. They offer several styles and models of office, including private, semi-private, and shared spaces.
Commercial Office
Commercial offices are expensive and require you to sign a contract or lease agreement. This is sometimes a beneficial option for a property management company that is already established. If you're new to the industry, however, you might want to start with a coworking space.
10. Source Your Equipment
As a new business owner, you need to find all the equipment needed to manage properties on your docket. There are two main ways to source equipment as a property management company, buy new or buy used.
Buy New
New equipment comes fresh and clean and with all the warranty information you need should something go wrong. Buying new also comes with a high price tag. Weighing the pros and cons of new and used is tough. One on hand, your products will require less maintenance, but you'll pay more upfront.
Some places to seek new office equipment for your property management company are Bulk Office Supply and Webstaurant Store.
Buy Used
Used computers, printers, fax machines, and office furniture come cheaper than the new stuff. It might also break down faster, but that's sometimes a risk you need to take. Some of the best places to buy used for a property management company are Facebook Marketplace and Craigslist.
11. Establish Your Brand
Setting yourself apart from competitors in your field is an important part of property management. This is a saturated field in most cities and states. You want clients to remember you and recommend you to others. How do you stand out? By branding yourself.
Get a Business Phone Number
Whether you opt for a big retailer like T-Mobile or AT&T, or you go modern with Google Voice for $10 a month, a business phone is important. Your clients are trusting you with a huge investment. Property management professionals need to look and act the part. Having a business line puts you in that professional mind frame for you and your client.
Create a Logo
Logos are impactful visual symbols representing your company and the brand you want to create. Think about the power of the golden arches of Mcdonald's. Everybody knows what they mean.
Your logo should represent your industry and your company culture. Looka is a fantastic tool for this. The tech-advanced platform uses AI to design logos for customers. Looka helps make your logo based on your past preferences for font, color, design, and image.
Create Business Cards and Signage
With your new logo, you can create business cards. Business cards are an age-old tradition and great for word-of-mouth marketing. Your logo on your business card makes you look more put-together and professional.
Business name
Location
Contact information
Social media
Website
QR code
Vistaprint is a great place to start your search for signage and business cards. Like Looka, they take all your personal preferences and help design the perfect cards. Don'tforget to include all the important details such as:
Purchase a Domain Name
A custom domain name is another way to show customers you mean business. Your website says a lot about you in today's digital age. Try Namecheap.com for affordable URLs as little as $6 per year.
Build a Website
With your domain name in hand, it's time to design a website. Maybe you're not much of a designer. No problem. You can hire someone from a freelancer platform like Fiverr or give site building a try with Wix's custom templates.
As you build your website think about accessibility, loading time, content, and navigation.
12. Join Associations and Groups
Support is critical to new business owners. Your property management company should network as much as possible. Joining associations and groups is a great way to start mingling. Some of the top associations for property management include the National Property Management Association, All Property Management, and the National Association of Residential Property Managers.
Local Associations
Local associations might be harder to come by but don't be shy to look. You may also find networking opportunities in fields similar to your own, such as local real estate or property owner associations. Check with other property managers, and property owners, to see if there are local associations to join.
Local Meetups
Networking in person is one of the best ways to learn and grow. Trade shows and conferences are amongst the most popular types of meetups in property management.
If you're not sure how to find a local meetup, try Meetup. This platform lets you search by event type, city, and zip code for nearby events. You can also make your own meetup.
Facebook Groups
Facebook is often a major untapped market for small businesses. Property management companies can benefit from the support and knowledge of others in your field. Join a Facebook Group to develop a foundation of support. Some of the top Facebook groups for property management companies include:
Can't find a Facebook Group you like? Make a new one!
13. Focus on Marketing
Getting your business noticed takes more than brand building, you need to then market that brand. Advertising campaigns come in all shapes and sizes. For a property management company, you should take advantage of all types of marketing.
Ask Friends, Family, and Coworkers
Your friends and family members want you to do well. Don't be afraid to ask them to support you in your marketing efforts. Some of the ways loved ones can market your property management company include:
Handing out business cards or flyers
Inviting friends to like your page on social media
Using word of mouth to market your company
You'd be surprised to see how much local support you can gain from friends and family alone. People trust the praise of people they know over online sources. Use this to your advantage as you begin marketing your new brand.
Digital Marketing Ideas
A lot of property management advertising happens online. People look for new residences online, apply online, and even put in requests for maintenance online. Digital marketing is an important part of a professional property management marketing campaign.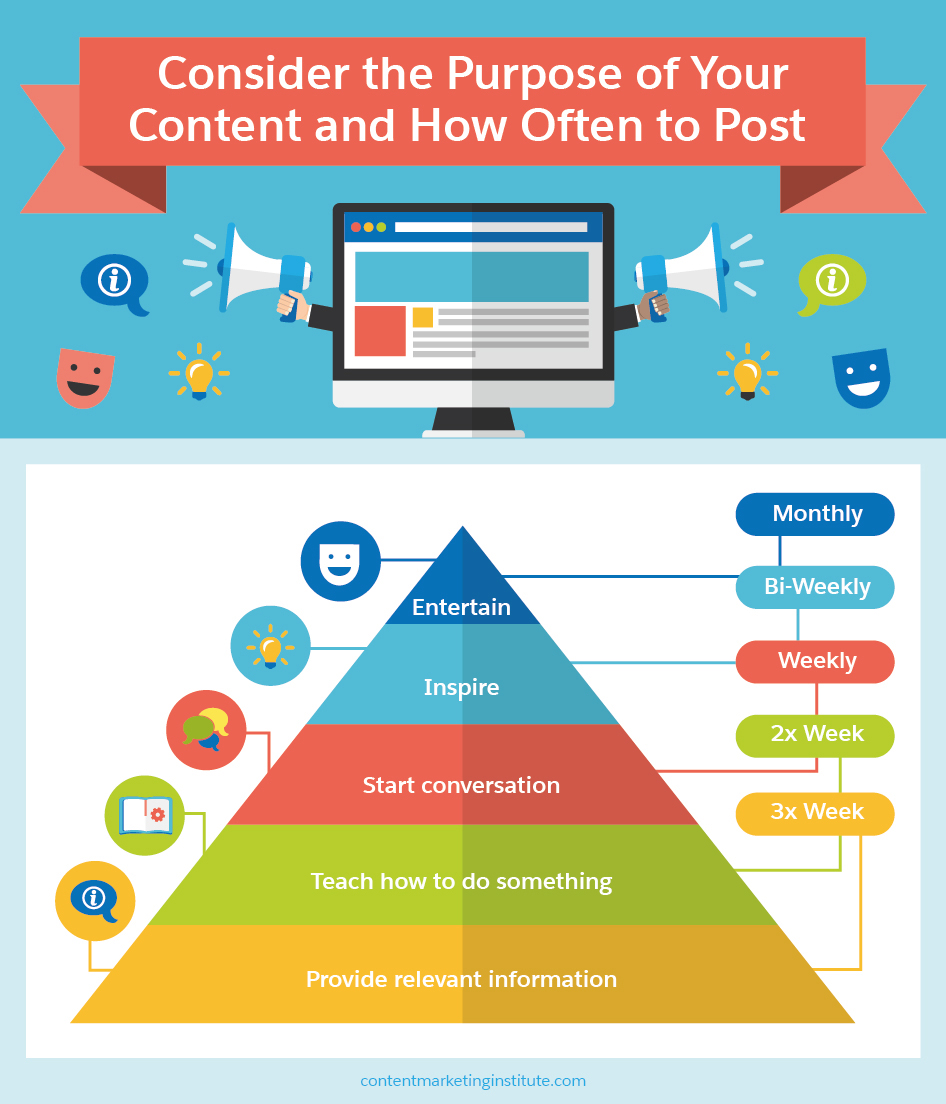 Some ways to market yourself in the digital space include:
Creating blog content
Starting social media contests
Creating a custom landing page
Offering a newsletter subscription
Using Google ads
Using Facebook ads
Your market research will help you narrow down which streams of social media and the internet to use.
Traditional Marketing Ideas
Traditional marketing uses the concept of tangible marketing resources to sell your business. Things like bus side ads, park benches, billboards, and even newspaper ads are all traditional modes of marketing.
You may also consider starting an in-person event, like a grand opening meet and greet.
You can amp up these traditional avenues by combining them with digital marketing methods. Add a QR code to a custom landing page on postcard mailers and business cards, for example.
One of the best things about traditional marketing is that you can't hit delete.
14. Focus on the Customer
Your customer is your main focus in property management. Of course, tenants are also important, but your customer is paying the bills. There are plenty of ways to make your clients feel more important, such as:
Loyalty rewards
Exclusive offers
Referral rewards
Engaging on social media and via emails
Online contests
Local events
Brand loyalty is a two-way street. To develop rapport with your client, you need to show them they matter.
Final Thoughts on Starting Your Own Property Management Company
This guide is designed to help you start a property management company. From marketing and customer engagement to registering an EIN and investing in business insurance. We hope this guide has offered some useful insight to get you started with your own property management company.