The RV storage business is growing at a rapid rate. In 2022 the market hit $48 billion, with a projected compound annual growth rate (CAGR) of 4.0%. This could bring the market to more than $80 billion by 2035.
With more families and individuals investing in RVs for leisure and travel, demand for secure and accessible storage facilities is on the rise. This creates an attractive opportunity for entrepreneurs interested in breaking into the industry.
This guide will provide insight on how to start an RV storage business. Topics include market research, competitive analysis, registering an EIN, obtaining business insurance, and more. Here's everything you need to know about starting a boat and RV storage business.
1. Conduct RV Storage Market Research
Market research is essential to starting a self-storage facility. Boat storage requires detailed information to create a successful business plan. Primary research you produce yourself and secondary research you obtain through a third party, both come in handy.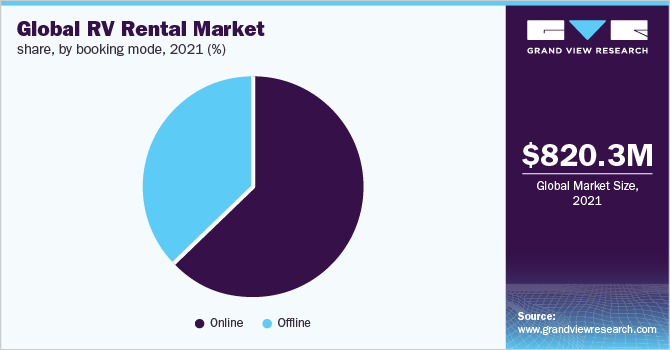 Here are some of the details you'll learn through market research.
With more RVs on the road, demand for specialized storage facilities is surging.
There are over 4,400 RV storage businesses in the US, and individual facilities are running near full capacity.
Prime locations boast 95% occupancy rates.
Favorable demographic trends also bode well for the industry.
RV travel appeals strongly to Baby Boomers, and this large demographic segment is entering the prime RV ownership age.
There are over 73 million Boomers in the US, and Boomers account for over 60% of current RV owners.
For entrepreneurs interested in starting an RV storage business, the market opportunity is substantial.
Success depends on picking the right location, offering competitive rates and high-quality facilities, and implementing savvy marketing.
In an industry growing at over 5% annually, new entrants have the potential to establish a thriving enterprise serving RV owners' storage needs.
Though launching any new business requires significant upfront investment and effort, RV storage stands out as an attractive and promising sector in today's recreational vehicle economy.
2. Analyze the Competition
Thoroughly analyzing the competition is crucial when starting an RV storage business. This involves assessing both local brick-and-mortar competitors and evaluating a wider online presence. Competitive analysis helps a new boat storage business determine important details like the types of storage being provided locally, prices charged by other boat storage businesses, and more.
Some of the ways to learn about your competitors include:
For existing storage facilities in your area, visit their locations in person to gauge factors like security, layout, amenities offered, and occupancy rates.
Note prices for different unit sizes, any move-in specials or discounts, and the condition of the grounds.
Check review sites like Yelp to see customer feedback and monitor it regularly.
Drive by at night to evaluate lighting and activity levels indicating demand. This on-the-ground reconnaissance gives key insights into local competitors' strengths and weaknesses.
Analyzing online presence is equally important.
Search for local storage businesses on Google Maps and assess how many reviews they have, along with average ratings.
Check their websites for professionalism, ease of use, and extent of information provided.
See if they utilize SEO effectively to rank well for local searches.
Look for their listings on directory sites like Yellow Pages to evaluate citation consistency.
Ensure they have profiles on major platforms like Google Business and see how many followers or reviews they have accrued.
Monitoring online visibility provides a comprehensive view of competitors beyond just physical facilities.
Combining insights from on-the-ground observation and web monitoring paints a complete picture of competing RV storage offerings in your market. Regularly analyzing competition is essential even after opening your facility, to further refine your business plan and stay ahead of shifts in the local market.
3. Costs to Start an RV Storage Business
Keep in mind, that starting an RV storage business requires startup and ongoing expenses. Here, we'll break down some of the common costs you'll encounter.
Start-up Costs
When launching an RV storage facility, there are a variety of start-up costs to consider.
One of the largest will be purchasing or leasing a piece of land for the storage lot, which could range from $100,000 to over $1 million.
Site development including grading the land, installing roads, fencing the perimeter, and adding lighting could cost $200,000 or more.
Constructing the storage space for RV and boat storage will also require significant capital. Steel storage units typically run $50-$100 per square foot, while paved storage pads can be $15-$30 per pad space.
A medium 50,000-square-foot storage facility would therefore need around $3-$5 million just for storage structures.
Design and permitting fees need to be accounted for as well, which could cost $50,000+.
Other start-up costs will include an office and staff facilities (approximately $150,000 if constructed on site).
Office equipment and furnishings ($20,000)
Security system ($50,000 for gate access, cameras, etc.).
An insurance policy ($5,000 annually), and legal fees related to permits and contracts ($10,000).
Website design and hosting ($3,000), and miscellaneous costs like signs and marketing materials ($10,000).
These are some of the common startup costs you'll encounter as you create an RV storage business plan. Buying the boat storage facility makes up the bulk of this cost.
Ongoing Costs
Mortgage or rent payments
Property tax
Utilities like electricity, water, telephone/internet, etc. ($2,500 per month or more depending on utility rates and facility size)
Waste disposal ($500 monthly)
Payroll for managers and staff ($4,000+ monthly assuming 2-3 employees)
Insurance premiums ($400 monthly)
Minor repairs and maintenance ($1,500 per month)
Office supplies and miscellaneous ($500 monthly)
Annual ongoing costs
Major maintenance or repairs (budget $20,000 annually)
Property taxes if not escrowed into a mortgage ($30,000 depending on location and value)
Income taxes
Marketing and advertising ($6,000-$12,000 annually)
Accounting services ($5,000 annually)
Legal services retainer ($3,000 annually)
Careful financial planning and cost control will be essential to maintain profitability. But in a rapidly growing industry like RV storage, a strategically sited and priced facility in the right market can produce over $500,000 in annual revenue at good occupancy rates, allowing for solid returns on the initial facility investment.
4. Form a Legal Business Entity
When starting an RV storage business, choosing the right legal structure is an important decision. The four main options each have advantages and drawbacks to weigh.
Sole Proprietorship
A sole proprietorship is the simplest structure. There is little paperwork, and the business is not considered separate from the owner. However, the owner has unlimited personal liability for debts and claims, which poses risks for an RV storage business vulnerable to property damage or customer injury lawsuits.
Partnership
Forming a general partnership shares liability across partners and allows the pooling of resources. However partnerships can experience internal disputes, and remaining partners still bear responsibility if one partner causes debts. Partnerships must also file separate tax returns.
Limited Liability Company (LLC)
A limited liability company (LLC) provides personal liability protection like a corporation with the pass-through taxation of a partnership. Members are shielded from business debts and claims, losses are passed to members' returns, and overall paperwork and formalities are simpler than in a corporation.
Corporation
A corporation fully separates the business from owners and avoids double taxation, but requires extensive recordkeeping and administration. The complex setup process and less flexibility in issuing dividends or stock makes a corporation unnecessary for most RV storage businesses with a small number of owners.
5. Register Your Business For Taxes
One key legal step for any business is obtaining an Employer Identification Number (EIN), also known as a federal tax ID number, from the IRS. This unique identifier is required for important tasks like opening business bank accounts, applying for licenses, and hiring employees.
RV storage businesses need an EIN even if they do not plan to have employees right away. Self-employed owners still report taxes for the business separately from their returns. An EIN is vital for handling necessary IRS paperwork and tax filings for the company.
Thankfully obtaining an EIN is quick and can be done online via the IRS website here: Apply for an Employer Identification Number (EIN). The online application only takes about 10-15 minutes to complete. You will need to provide basic information like the name and address of the business owner(s), along with details about the company's ownership structure and operations.
Once submitted, you will receive an EIN immediately that can be used to open business accounts right away. There is no cost to obtain an EIN from the IRS.
In addition to the federal EIN, RV storage businesses will also need to register with their state revenue or taxation department for sales tax and other state business taxes. This can be done on the website of your state's business services department. Filing fees are generally $50 or less.
6. Setup Your Accounting
Maintaining accurate financial records is crucial for RV storage businesses. With regular transactions and expenses, utilizing accounting software and professional accounting services is highly recommended.
Accounting Software
RV storage involves recurring revenue from monthly rental fees along with various overhead costs. Tracking all of these inflows and outflows meticulously is vital. Rather than error-prone manual methods, small business accounting software like QuickBooks allows easy tracking of income, expenses, account balances, and taxes.
Hire an Accountant
While software provides essential tools, working with a professional accountant is ideal for ensuring full legal compliance and optimized taxes. Services like bookkeeping, payroll, quarterly/annual tax filing, and overall financial statement preparation provide invaluable expertise. Expect fees of $100-$150 per month for bookkeeping.
Open a Business Bank Account
Maintaining completely separate finances for your business and personal life is also key for simplified accounting and avoiding IRS issues. Your storage company should have its own business checking account and credit card used strictly for company expenses.
Apply for a Business Credit Card
Applying for a dedicated business credit card provides spending flexibility and separation from personal finances. Business cards weigh factors like years in business and annual revenue over personal credit scores when setting limits. An ideal starting limit is $5,000 – $10,000.
7. Obtain Licenses and Permits
Starting an RV storage business involves obtaining several important licenses and permits to operate legally and avoid issues. Find federal license requirements through the U.S. Small Business Administration. The SBA also offers a local search tool for state requirements.
At the local level, RV storage facilities require zoning approval and likely a conditional use permit depending on municipal ordinances. Zoning laws for commercial properties dictate allowable businesses for each zone type. Specialized storage can fall under light industrial zoning. Research options in your area and consult zoning officials early when selecting potential sites.
The conditional use permit application involves submitting your business plan, site plans, and often a community impact study. This allows the local zoning board to review how the storage facility may affect neighborhoods. Expect at least 2 months to move through the application process. Permit fees range from $2,000-$5,000.
Construction permits from the local building department are also necessary for development projects like adding storage structures, gates, fencing, or office space to the property. These permits govern technical specifications for building safety and access compliance.
Don't forget landscaping and stormwater management approvals as well. Most areas have regulations about controlling drainage, limiting impervious surfaces, and requiring retention ponds for large paved areas like storage lots. Integrate sustainable features like rain gardens or permeable pavements.
Specialized licenses like weigh station operation permits may apply for onsite RV weighing scales. States also often require the registration of security guards or gate attendants checking visitor credentials.
8. Get Business Insurance
Carrying proper business insurance is strongly advised when launching an RV storage operation. Policies protect your company's financial health by covering losses from unforeseen events.
Without adequate coverage, scenarios like fire damage, customer injury lawsuits, or employee theft could severely harm or cripple your business. Rebuilding after a fire or paying large legal settlements from your pocket could lead to bankruptcy.
To avoid this, RV storage businesses need policies like:
Property insurance covers buildings, structures, and contents. This protects against losses from fire, storms, vandalism, and more.
Liability insurance covers injuries to customers or damage to their property while on your premises. This protects in case of lawsuits.
Commercial auto coverage for company vehicles. This handles collisions, accidents, or cargo damage.
Workers' compensation for employee injuries on the job. This is required by law in most states.
Umbrella insurance provides additional liability limits atop other policies. This adds another layer of financial protection.
The process for obtaining business insurance involves:
Determining needed coverage types and desired limits. Consider worst-case loss scenarios.
Getting quotes from providers like The Hartford and Progressive Commercial. Provide details on operations, property values, and number of employees.
Choosing a policy with sufficient coverage at an affordable premium. Optimal deductibles reduce premiums while remaining within your means.
Completing the application and providing all requested information to bind coverage.
Paying policy premiums when billed to continue active coverage.
Working with an insurance agent or broker streamlines the process and ensures proper coverage. Protect your RV storage investment and peace of mind by securing adequate business insurance from the start.
9. Create an Office Space
Having a professional office space lends credibility and provides convenience for RV storage businesses when meeting clients or handling daily administrative tasks. The optimal setup depends on budget, location, and operations.
Home Office
A basic home office works well for sole owners doing administrative tasks like invoices and scheduling. Dedicate a quiet, private room only for work. Expect minimal costs like a desk and supplies, but distractions can be challenging. Meet clients elsewhere.
Coworking Office
Coworking spaces like WeWork offer affordable shared offices with amenities like meeting rooms, lounges, and coffee. These foster collaboration and provide turnkey offices. However, storage clients may prefer to meet at your facility. Expect to pay $200-$500 monthly for dedicated desks or private offices in coworking spaces.
Retail Office
Retail office spaces are ideal if also operating a companion RV supplies shop. Adjoining storage administration and the store provides convenience for customers. Office rent averages $15-$25 per square foot.
Commercial Office
For larger operations, Class B or C commercial office spaces near your storage lot offer room for staff and storage client meetings. Averages $10-$20 per square foot but allows room for growth. Location adjacent to your facility can enable easy access for clients.
10. Source Your Equipment
Launching an RV storage operation requires acquiring the necessary facilities, vehicles, and gear to provide secure, accessible storage. Entrepreneurs have options to buy new or used, rent, or lease much of the key equipment.
Buy New
Buying brand-new storage structures, buildings, paving equipment, or company vehicles provides modern amenities and features. However, it requires major capital outlays. New single-story steel storage units cost $50-$100 per square foot. Newer model trucks or utility vehicles for the facility run $25,000.
Buy Used
Purchasing good quality used equipment through sites like Craigslist, Facebook Marketplace, eBay, and auctions can yield major savings. Gently used steel storage units or RV carports cost 50% or more below new. Older model enclosed trailers for moving RVs run just a few thousand. Vet equipment thoroughly and factor in repair costs.
Renting
Renting equipment like bulldozers, excavators, or pavers for site grading and development avoids large purchase costs. Rental yards offer flexible rates from $100-$300 per day. Compare local outlets for the best selection and pricing.
Leasing
Leasing storage buildings, sheds, office trailers, or other major equipment is also an option to acquire essential assets without huge outlays. Typical lease terms run 12-48 months with buyout options. Monthly costs are often lower than financing purchases.
11. Establish Your Brand Assets
Creating a distinctive brand is key for RV storage businesses to stand out, build recognition, and connect with customers. Carefully crafting the brand identity and assets provides a solid foundation for marketing success.
Get a Business Phone Number
Having a dedicated business phone line lends legitimacy and convenience to customer communications. Services like RingCentral offer toll-free numbers, call routing, voicemail, and other professional features from $20-$60 per month.
Design a Logo
Designing a unique logo encapsulates the brand visually. Given the outdoor, adventure positioning of most RV storage, lively nature motifs or road trip imagery often work well. Services like Looka provide access to designers to create custom logos for around $150.
Print Business Cards
With a logo established, create matching letterhead, signage, website theme, and other assets. Consistent use of colors, fonts, and styling builds recognition. Order economical business cards, flyers, banners, and signs from Vistaprint. These serve as rolling ads.
Buy a Domain Name
Secure a domain name that matches your brand. Aim for yournameRVstorage.com or similar. Use name tips from Namecheap and budget $10-$15 annually.
Build a Website
Building a modern website quickly is achievable through user-friendly platforms like Wix. Pick sleek themes and highlight services, amenities, rates, and contact options upfront. Or hire web developers on Fiverr for custom sites from $500.
12. Join Associations and Groups
Tapping into local and industry organizations provides invaluable connections and knowledge for RV storage entrepreneurs. Surrounding yourself with peers and experts fuels growth.
Local Associations
Joining local associations like the Chamber of Commerce or growth alliances gives access to other business owners in your area. These groups enable networking opportunities and foster community relationships. For example, the Austin Independent Business Alliance connects over 400 local businesses through events and initiatives.
Local Meetups
Attending local storage industry meetups and trade shows allows connecting directly with fellow storage operators to share ideas and strategies. Sites like Meetup help find events near you. For example, the Self Storage Association of Michigan hosts regular chapter meetings across the state.
Facebook Groups
Facebook groups bring together specialized communities across distances. For storage pros, groups like RV/Boat Storage Investors and Self Storage Networking and Acquisitions enable asking questions, getting feedback, and discovering resources.
13. How to Market an RV Storage Business
Implementing an effective marketing strategy is essential for RV storage businesses to attract clients and drive growth. A mix of digital promotion, community networking, and customer referrals can build a thriving customer base.
Personal Networking
Start with your inner circle. Friends, family, and existing contacts are likely to become first customers. Offer discounts for referrals to incentivize happy patrons to spread the word.
Digital Marketing
Digital tactics should form the core of your marketing efforts for the best ROI.
Useful approaches include:
Search ads on Google Ads to get found for local RV storage searches
Facebook/Instagram ads targeted locally and to RV enthusiast interests
An email newsletter with storage tips and company updates
Search optimization to rank highly for local RV storage keywords
Positive online reviews on Google, Facebook, and industry sites
A YouTube channel with RV storage tips and facility walkthroughs
Blogging about RV care, maintenance, and storage best practices
Traditional Marketing
Traditional promotion can supplement digital efforts:
Printed flyers and direct mailers to nearby RV owners
Signage and billboards on nearby roads
Radio ads on local stations
Sponsoring relevant podcasts or blogs
Attending RV trade shows and meetups to network
While digital marketing enables targeted, measurable campaigns, traditional tactics help raise local awareness and visibility.
14. Focus on the Customer
Providing exceptional customer service is crucial for RV storage operators to earn loyalty, positive word-of-mouth, and referrals. In a competitive market, experience drives growth.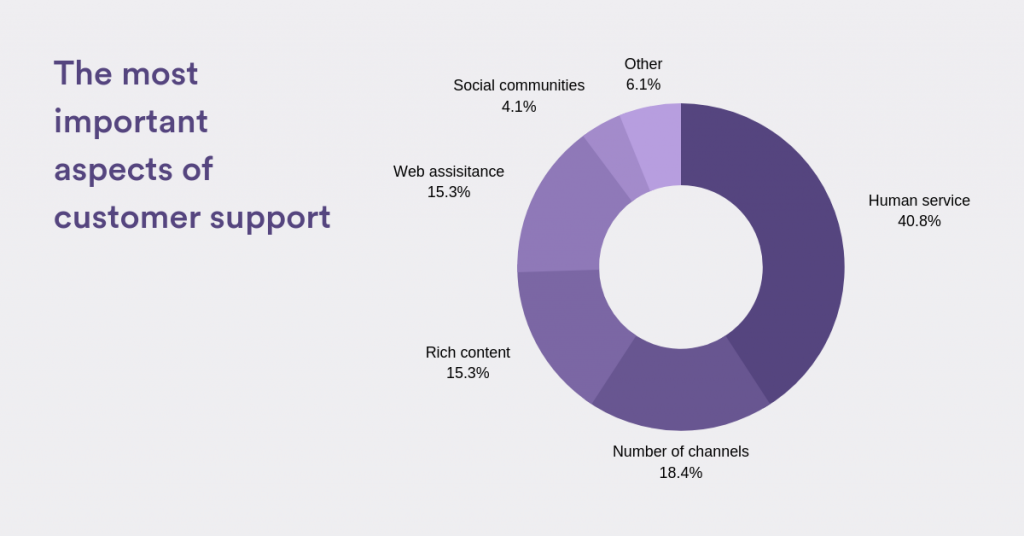 Some ways to improve customer focus in boat storage facilities include:
Little touches like greeting customers by name, explaining all policies clearly, and educating them on proper RV maintenance make a difference.
Take time to walk new clients through the facility to ensure comfort.
Respond promptly to maintenance issues like broken gates or lighting outages.
The security of customers' valued possessions is on the line.
Send periodic emails checking in on storage status or tips to care for RVs.
Surprise repeat patrons occasionally with discounts or free months.
Deliver superior service during stressful times like late payments or preparing RVs for long-term storage.
The RV community is tightly knit. Satisfied clients share stories at campgrounds and dealerships, becoming your best advertisers.
Disgruntled customers can likewise deter potential business if their needs aren't met.
Set yourself apart through a service that goes the extra mile.
The goodwill generated brings rewards for your storage operation.
According to surveys, over 80% of customers would refer after a positive experience versus just 20% with poor service.
It pays to make customer care a top priority. Your commitment keeps clients coming back year after year while sparking invaluable word-of-mouth. Service and storage go hand in hand.