The shave ice business is a growing industry. With a compound annual growth rate (CAGR) of 4.3% between 2023 to 2033, the market could reach $5.9 billion by 2033. All in all, it's not a bad time to enter the shave ice business with your snow cone stand.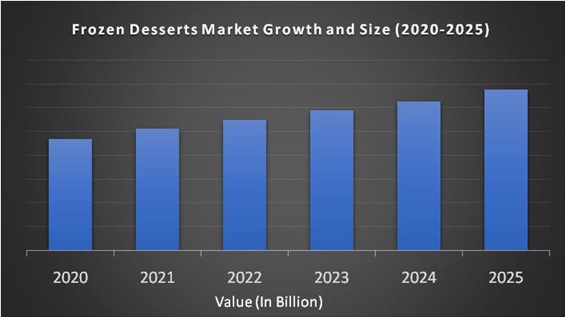 Shave ice stalls bring smiles to customers young and old. The sight of a towering mound of ice flakes dripping in sweet syrup makes mouths water. The refreshing, sweet taste mingles nostalgia and simple joy. Shave ice stands evoke carefree summer days, family vacations, and childhood treats.
This guide offers important advice on how to start a shave ice business. From market research and registering an EIN to sourcing your shave ice shop and snow cones. Here's everything you need to know about opening a shaved ice business.
1. Conduct Shave Ice Market Research
Market research is an important part of opening a snow cone business. It supplies important facts on sourcing materials for your snow cone company, the current market outlook, your target market to sell shaved ice, and more. For selling shaved ice and snow cones, primary and secondary market research is useful.
Some of the details you'll learn during market research include:
Adults enjoy shaving ice too, with those aged 20-50 being the second heaviest consumers.
Location plays a key role. Situating near high-foot traffic spots like beaches, parks, zoos, and pools allows you to capture thirsty crowds.
Having a mobile shaved ice stand or trailer expands your options. Malls, concerts, fairs, and festivals also present primo spots.
Keep flavors fresh and exciting by sourcing quality syrups in crowd-pleasing options like tiger's blood, cotton candy, pineapple, and coconut.
Rotating special seasonal flavors also keeps customers coming back.
Extras like fruit chunks, boba pearls, ice cream scoops, and candy toppings can be customized too.
Low overhead and ingredient costs make it a profitable endeavor.
Initial start-up and equipment costs range from $10,000-$30,000 on average.
By following shave ice stall best practices, your business can ride the wave of this icy cool trend. Focus on prime locations, quality ingredients, alluring flavors, and excellent service to succeed. Delight customers with a sweet chill-out experience that transports them to those carefree summer days.
2. Analyze the Competition
Doing your homework on shave ice shop business competitors gives key insights into your local market. Start by identifying existing shops in your geographic area. Search online directories and drive around town noting locations.
Some of the ways to identify and investigate shaved ice businesses include:
Visit incumbents in person. Take note of their pricing structure, unique offerings, and busy times.
Research them online and study their website, menus, and promotions.
Check reviews on sites like Yelp and Google to see customer feedback.
Follow their social media accounts to analyze engagement levels. This shows their marketing efforts and brand perception.
Search for media coverage as well. Local business journals, newspapers, and blogs may have featured stories on major players.
See what they say about the brand, offerings, and owners.
Investigate mobile carts/trailers too. They may frequent key events or rotate across prized locations like beaches. Track them down to learn their routes and offerings.
Compile your findings into a grid detailing:
Location(s)
Menu/pricing
Peak days/hours
Offerings distinct from competitors
Online traction and reputation
Let your competitors' strengths and weaknesses guide your location choices, flavors of Hawaiian shave ice, hours of a successful shaved ice business, marketing, and more. Delivering a better product and experience than existing options ensures you'll pull in customers. Gathering intel sets you up to carve out your niche in the market.
3. Costs to Start a Shave Ice Business
Starting a shave ice business requires careful budgeting to cover initial and ongoing expenses. From equipment to ingredients, properly funding operations is key to success. Here is an overview of the typical costs involved:
Start-Up Costs
Registering your business legally entails administrative fees for forming an LLC ($500-$1000) and securing necessary permits/licenses ($50-$500). The location also drives start-up costs.
Shaving ice equipment is another big upfront cost, around $5,000-$10,000. Key gear includes:
Ice shaver machine ($2,000-$4,500)
Commercial blender for mixing syrups ($300-$600)
Refrigerator for ice blocks and syrups ($1,500-$3,000)
Point of sale system/cash register ($500-$2,500)
Signage ($500-$5,000)
Initial ingredient stock including cups, spoons, straws, napkins, and syrup flavors will run approximately $1,000-$2,000.
All said total start-up costs range from $10,000-$30,000+ for most shave ice operations. Secure business funding through loans, investors, or personal savings to cover these early expenses.
Ongoing Costs
Fixed monthly costs include rent/mortgage, employee wages, insurance, loan payments, subscriptions, and more. These run approximately $5,000-$15,000 per month.
Variable costs fluctuate based on sales volume. These include:
Product ingredients – $200-$500/month
Utilities – $150-$800/month
Credit card processing fees – 1-5% of revenue
Marketing and advertising – $100-$500/month
Plan for seasonal slow periods with reduced sales. Have a financial buffer to ride out dips in revenue.
By understanding the expected operating costs involved, new shave ice entrepreneurs can lay the financial groundwork for success.
4. Form a Legal Business Entity
Structuring your shave ice business legally protects your assets and supports future growth. Four main options exist, each with pros and cons:
Sole Proprietorship
A sole proprietorship is owned and operated by one person. It's the simplest structure requiring minimal paperwork. You can get up and running quickly. All profits flow directly to you after taxes.
The owner has unlimited personal liability. Your home and belongings are at risk if sued. Sole proprietors also have limited access to financing options to scale. While easy initially, this structure can restrict growth.
Partnership
A partnership splits ownership between two or more people. You share liability exposure and combine resources. This can ease startup costs like purchasing equipment or securing capital.
However, partnerships can get messy if co-owners disagree. Profits must be split. There's still high personal liability for each partner. Formal buy-sell agreements should be drawn up addressing potential dissolution.
Limited Liability Company (LLC)
An LLC shields your assets and limits legal liability. It's a popular middle ground offering perks of partnerships and corporations. Profits pass directly to members as with sole proprietors.
LLCs have flexibility allowing any number of owners. You can attract investors more easily. This structure positions shave-ice businesses for growth while protecting owners. Start as an LLC to minimize risk.
Corporation
A corporation is the most complex but offers the strongest liability protection. They can sell stock and attract major outside investment. Owners pay taxes on profits before taking distributions.
The legal paperwork is extensive. Administrative costs are higher with stringent record keeping. A C-corp isn't ideal for new small businesses like a shave ice stand. Explore if pursuing multiple locations.
5. Register Your Business For Taxes
Every new business needs its own Employer Identification Number (EIN) for tax and identification purposes. This unique number identifies your shave ice company to the IRS and state agencies.
An EIN is free to obtain directly from the IRS by applying online. The entire process takes just minutes.
Simply navigate to the EIN Assistant page. You'll need to provide basic information about your ownership structure. As a new LLC, select Limited Liability Company for the type.
Next, specify whether you'll have employees within the next 12 months. Since most new stands don't immediately hire staff, select No here.
Provide your name, address, and SSN when prompted. Review all entries to ensure accuracy before submitting. Just like that, you'll receive your EIN for your shave ice business.
Record this number and keep it in your records. You'll need it for all tax filings, bank account openings, licenses, and registrations. It identifies your business on state sales tax forms as well.
Speaking of sales tax, if you sell physical products, also register for a seller's permit with your state department of revenue. This only takes a few minutes online after obtaining your EIN.
Filing for a seller's permit allows you to legally collect sales tax on shave ice sales. It costs nothing to register and takes just minutes via your state revenue website.
6. Setup Your Accounting
Meticulous financial records are key to shave ice success. Tracking sales, expenses, taxes and more requires diligent accounting. The right processes will save major headaches down the road.
Accounting Software
Start by implementing small business accounting software like QuickBooks. This automates tasks like tracking income and expenses, invoicing, inventory, and tax preparations. Direct integration with bank/credit card accounts syncs transactions. Reporting provides real-time financial insights.
Hire an Accountant
While software streamlines much, working with an accountant is still recommended. Hiring one provides experienced guidance on recording and claiming deductions, filing taxes, managing payroll, and remaining compliant.
Accountants charge around $150-$200 per month for routine small business services like monthly reconciliations and sales tax prep. Assistance filing annual income tax returns runs $500-$2,000 depending on complexity.
Open a Business Bank Account
Be sure to separate personal and business finances. Open a dedicated business checking account to keep things organized. Run all company expenses through the business account.
Apply for a Business Credit Card
Obtaining a small business credit card also simplifies tracking. Business cards don't use your credit – approval is based on your company's financials. Use your card strictly for shave ice purchases.
7. Obtain Licenses and Permits
Starting a shave ice stand legally requires securing the proper licenses and permits beforehand. Find federal license requirements through the U.S. Small Business Administration. The SBA also has a local search tool for state and city requirements.
While rules vary by state and municipality, some common ones include:
Food Service Permit: Selling food products like shaved ice requires this safety permit from your local health department. Passing an inspection is required before opening.
Food Handler Certifications: Employees prepping and serving food must obtain a food handler card. These courses teach safe food prep, cross-contamination prevention, storage temps, and personal hygiene.
Business License: Most cities require all businesses to carry a municipal business license. Fees are usually under $100 annually. Applications request basic company information.
Liquor License: If you'll serve alcoholic shave ice options, a liquor license from your city and state is required. Applications undergo extensive review, background checks, and facility inspections.
Don't wait until opening day to apply. Allow several weeks to get the necessary licenses and permits secured. Passing inspections and paying fees ahead of time prevents frustrating delays come launch.
8. Get Business Insurance
Operating a small business like a shave ice stand comes with risks. The right insurance helps protect your company from financial ruin should problems arise.
Imagine an employee slips on a puddle behind the counter and sues for medical bills. Or a defective shaver malfunctions, starting an electrical fire that damages your building. What if a customer gets sick and tries to blame it on your ice?
Without insurance, you'd pay all those costs out of pocket. One incident could bankrupt your business.
General liability insurance covers injuries, property damage, and legal judgments up to your policy limit. Product liability protects against claims tied to your goods. Commercial property insurance replaces lost inventory and repairs damage to your space from incidents like fires or storms.
Workers' comp insurance handles medical care and lost wages if employees are hurt on the job. Depending on your state, this may be required.
To get insured, start by requesting quotes from providers like CoverWallet, NextInsurance, and The Hartford. Compare options to find the right coverage and premium for your budget and risk profile.
Policies usually range from $500 to $2,000 per year depending on your needs. Expect higher rates in high-risk locations like beachfronts. Purchase coverage before opening day so you're protected from the outset.
Don't gamble with going uninsured. The right business insurance provides peace of mind letting you focus on serving up delicious shave ice.
9. Create an Office Space
While shave ice operations don't require extensive office space, having a dedicated workspace provides benefits. An office allows you to handle behind-the-scenes work, hold meetings, and store records securely.
Home Office
Working from a spare room or basement in your residence is very affordable, with no rent costs to worry about. However, distractions can be difficult to avoid at home. Working in pajamas also isn't conducive to productivity for some.
Co-Working Space
Shared office spaces like WeWork offer an environment dedicated to work without the cost of solo rented space. Open layouts promote community. Amenities like high-speed internet, conference rooms, printing, and office supplies are covered. Expect to pay $200-$500 per month.
Retail Office
If securing a storefront space, consider one with a backroom or upstairs space for administrative tasks. Onsite office space allows managers quick access to storage areas and records. No commute also saves time. These units cost more but offer convenience.
Commercial Office
Leasing modest office space in a commercial building provides professional meeting space when needed. Expect monthly rents of $200-$1,000 depending on location and size. Use it for off-season planning or overflow paperwork rather than everyday use.
10. Source Your Equipment
Outfitting your shave ice stand starts with procuring the right equipment. From ice shavers to refrigerators, various options exist for obtaining the necessary gear.
Buying New
Purchasing brand new commercial grade machines from dealers provides reliability. Expect to pay full retail pricing. Leading distributors include Snowie and Sno-Biz. Budget $5,000-$10,000 for high-quality equipment built to handle heavy use.
Buying Used
Gently used equipment costs considerably less. Check restaurant auction sites like BidSpotter and WebstaurantStore Auctions. Facebook Marketplace, Craigslist, and eBay also list locally used wares. Inspect condition and test operation before purchasing. Be prepared to repair or replace parts. Used shave ice machines run $500-$2,000.
Renting
Equipment rental allows short-term access without major upfront costs. Delivery, pickup, and maintenance are handled for you. Rates range from $100-$500 weekly depending on the gear. This offers flexibility for temporary locales or events.
Leasing
Leasing spreads payments over an extended period, usually 12-36 months. At the end of the term, you can purchase outright, return, or re-lease updated models. Leasing preserves capital for other startup costs. Be sure to negotiate a reasonable buyout clause.
11. Establish Your Brand Assets
Crafting a strong brand identity is key to Shave Ice's success. It allows you to stand out from competitors and build recognition. Key steps include:
Getting a Business Phone Number
A dedicated business phone presents a professional image to customers. Options like RingCentral provide toll-free and local numbers with custom greetings and voicemail. Expect costs of around $30 per month.
Features like call routing, extensions, and voicemail help you sound established even as a new business. List your phone prominently on all materials.
Creating a Logo and Brand Assets
A logo crystallizes your brand in customers' minds. Consider an illustrative, typographic, abstract, or mascot logo. Opt for bright colors and whimsical fonts that reflect summertime vibes.
Services like Looka make professional logo design simple and affordable at $20-$60.
Use your logo consistently across signage, cups, shirts, websites, and more. Matching colors and fonts keep branding cohesive.
Business Cards and Signage
Business cards put your brand in patrons' hands. Include your logo, phone, website, and social media. Order 250 cards for $20 from Vistaprint.
Invest in quality signage so customers can easily find your stand. LED-lit signs draw the eye.
Purchasing a Domain Name
Secure a catchy .com domain name like YourShaveIce.com. Avoid hyphens or obscure extensions. Use keywords relevant to "shave ice" in the name.
Sites like Namecheap offer domains for $15-$20 annually. Link it to your social channels.
Building a Website
Every business needs a website. Use DIY builders like Wix to create your site yourself or hire a freelancer on Fiverr to custom build it. Promote your website and offerings online.
Consistency across assets reinforces your brand and recognition. Invest in professional branding to stand out amongst shave ice competitors.
12. Join Associations and Groups
Joining relevant local groups and associations provides invaluable connections and insights for new shave ice stands. Surround yourself with fellow industry experts to help set your business up for success.
Local Associations
City or regional restaurant and food service associations offer guidance from local peers. For example, the Hawaii Restaurant Association and Los Angeles Food Service Council provide networking, training, resources, and advocacy.
Annual membership fees of $200-$500 gain you access to events, seminars and insider advice. Tap into local organizations for market data and operations support.
Local Meetups
Attending food service meetups helps you gain knowledge and contacts. Websites like Meetup list events for the shave ice and restaurant industry.
Look for meetups focused on topics like startup success, food trucks, dessert trends, and managing seasonality. Learn from and connect with fellow business owners.
Facebook Groups
Join industry and location-based Facebook Groups to exchange insights with a wider community. The Shaved Ice Trailers and Shaved Ice business owners provide idea-sharing and troubleshooting.
Leverage groups to find proven recipes, discuss equipment, and ask questions of 5K members worldwide.
13. How to Market a Shave Ice Business
Marketing is crucial for spreading the word about your new shave ice stand and attracting customers. A mix of digital and traditional strategies will help maximize exposure and boost sales.
Personal Network
Start with your network and stellar customer service. Satisfied patrons who rave about your shave ice to friends provide invaluable word-of-mouth marketing. Offer incentives like free extra toppings to encourage shares and reviews.
Digital Marketing
Run Google and Facebook ads promoting your location, hours, and product offerings. Target by geography and demographics.
Create an Instagram account showcasing your shave ice creations. Use eye-catching photos and videos.
Start a YouTube channel with tutorials on making specialty flavors or the perfect shave ice.
Blog about topics like starting a shave ice business or popular flavor trends.
Send email newsletters with deals and announcements to build engagement.
List your business on directories like Yelp, Tripadvisor, and Google Business. Respond promptly to reviews.
Leverage geofencing campaigns on social media to reach nearby users.
Partner with local influencers and have them feature your products.
Traditional Marketing
Print flyers and menus to have at your stand for patrons to take.
Distribute stickers and t-shirt merchandise as swag.
Sponsor local events or sports teams to get brand visibility.
Run radio ads on local stations before and during prime seasons.
Place eye-catching vehicle wraps featuring your brand on delivery or staff cars.
Mail postcards announcing new locations or special deals.
Track results to double down on what proves most effective. Stay nimble and keep marketing consistent with your brand identity. Combining digital and traditional strategies ensures maximum visibility.
14. Focus on the Customer
Providing top-notch customer service is crucial for Shave Ice's success. How you treat patrons directly impacts your reputation and referrals.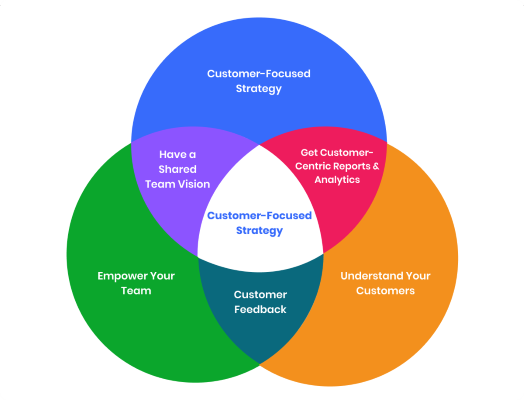 Greet each customer warmly when they arrive. Train staff to be friendly and patient taking orders, even during rushes. Make kids feel special by handing cups and spoons directly to them.
Upsell strategically by suggesting popular flavor combinations or add-ons. But avoid being pushy. Make genuine recommendations you think customers would enjoy.
Present shave ice creations attractively with toppings and garnishes. This extra touch delights patrons and looks great on social media shares. Photos equate to free advertising!
Thank customers sincerely when they pay. If there's a problem like a long wait or a wrong order, apologize politely and offer a free topping as compensation.
Follow up with quick responses to online reviews. Feedback shows you care and helps boost positive word-of-mouth marketing.
Going the extra mile for service shows. Customers will remember how you made them feel. Their rave reviews drive new business your way. Plus, happy regulars visit frequently and spend more per trip. Outstanding customer experiences must be a priority to gain loyal brand advocates. The effort pays dividends.