The slime craze has taken the world by storm in recent years. Slime videos draw over 25 billion views on YouTube. With the homemade slime industry booming, it's no wonder so many entrepreneurs are looking to cash in on this sticky trend.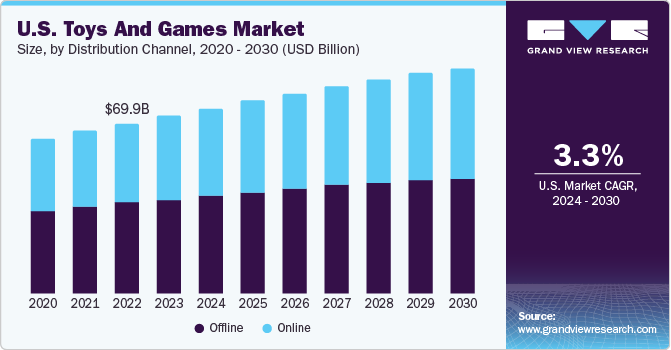 Slime is mesmerizing. The squishy, glossy, oddly satisfying texture keeps kids and adults endlessly entertained. Beyond just stretching and squishing, innovative slime-makers have created an array of textures and effects like butter slime, cloud slime, and fluffy slime. The possibilities are endless.
With the right strategies, you can launch your successful slime shop either online or in your local community. This guide will walk you through how to start a slime business. Topics include registering an EIN, obtaining business insurance, setting up to sell slime online and make money doing it, and more.
1. Conduct Slime Market Research
Market research is essential to successfully start selling slime online. From crunchy slime and fluffy slime to classic slime recipes, market research offers insight into the details you need to grow your brand. From target market to market saturation to trends in slime containers and tools to make slime, these are the details you need.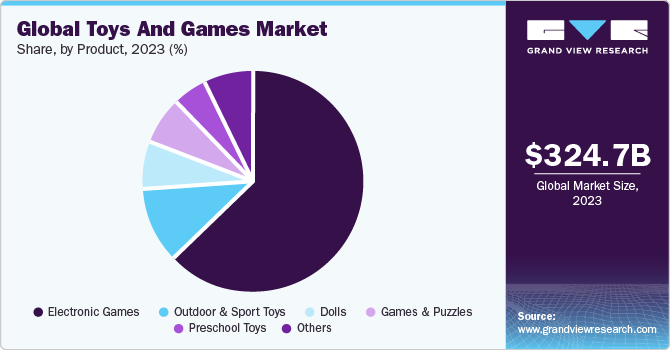 Some information you might learn through market research while making slime include:
Slime's popularity on social media has exploded.
YouTube videos with #slime have over 11 billion views. On Instagram, #slime has over 44 million posts.
Influencers drive engagement and inspire fans to make their slimes.
Slime provides sensory stimulation.
Kids and adults love the satisfying squishy texture. It's calming, fun, and addictive.
The rise of fidget toys and ASMR aligns with slime's growth.
Nostalgia fuels demand.
Many millennials recall playing with slime as kids and now purchase it for their children.
Quarantines increased sales. With kids stuck at home, parents looked for activities to entertain them.
The market is segmented by product type.
Clear/transparent slime dominates. Butter and cloud slime are also popular varieties. Glitter, beads, foam, and other mix-ins create unique textures.
Mass merchants and specialty retailers carry slime, but small businesses can compete with quality, innovative products.
Most sales occur online, where creators build communities and promote on social media.
With its massive popularity and low barriers, the slime market provides an appealing opportunity for entrepreneurs. Engaging customers on social platforms and continually innovating on textures will be key to success. The sticky slime craze still has room to expand.
2. Analyze the Competition
When launching a slime shop, researching the competition is crucial both locally and online. Competitive analysis tells you who else is selling slime in your community, how much they sell for, who buys it, and more.
Some of the ways to scope out the competition as you sell slime in your own business include:
For brick-and-mortar sales, identify stores in your area selling slime.
Visit them to analyze product selection, pricing, branding, store layout, and customer engagement. This gives insight into their positioning and marketing.
Evaluate their strengths and weaknesses.
Search online directories like Yelp to see consumer feedback and how many local slime shops there are.
For e-commerce, look at top slime shops on social media and marketplaces like Etsy and Amazon.
Evaluate their product photos, descriptions, and reviews. Sign up for their email lists. See what makes their branding and content engaging.
Analyze competitors' Instagram and TikTok accounts.
Look at their follower count, engagement, video styles, and influencer collaborations.
Search for slime on Google Trends to assess interest over time.
Look at Google keyword results to see what SEO tactics competitors use. Read their blogs for tips on optimizing content.
Consider running paid ads to test products and marketing.
Evaluate what messaging and creatives perform best. See what competitors are doing via the Facebook Ad Library.
By thoroughly analyzing both local and online competitors, you can identify opportunities to differentiate in product selection, branding, content, and community building. Find gaps in the market and improve upon what top players are already doing successfully.
3. Costs to Start a Slime Business
Starting a slime business can be done on a modest budget, with the main costs being ingredients, supplies, and marketing. Here is an estimate of costs to plan for:
Start-Up Costs
Legal formation: Forming an LLC costs $50-$500 depending on your state. This protects your assets.
Business licenses: $50-$100 annually. Check city/state requirements.
Website: $50-$150 for domain and basic ecommerce site.
Packaging: $100-$500 depending on quantities ordered. Jars, squeeze bottles, labels, and shrink wrap can be purchased wholesale.
Ingredients: $150-$300 to stock up on basic slime ingredients like Elmer's glue, contact solution, clay, beads, foam balls, food coloring, scents, etc. Buy in bulk for cost savings.
Equipment: $50-$150 for mixing bowls, measuring tools, containers, and protective gear like gloves and aprons. Can often find used equipment.
Photography supplies: $50-$150 for a backdrop, ring lights, and props for product photography. A smartphone camera is fine starting.
Insurance: $300-$800 annually for a general liability policy to protect yourself from potential lawsuits if someone gets injured using your slime.
Initial inventory: $300-$500 to build up enough inventory to open your doors. Make small batches of your most popular slimes to start.
Marketing: $50-$150 for initial website optimization, business cards, flyers. Social media marketing can be done for free.
Ongoing Costs
Ingredients: $100-$500 for replenishing ingredient stock
Packaging supplies: $50-$150 for jars, containers, labels
Website hosting/fees: $10-$50 per month
Business insurance: $25-$75 monthly
Rent: $200-$2,000+ depending on retail space or home office
Utilities: $50-$200 for electricity, internet, etc
Payroll: $0 if solo, more with employees
Contractors: $0-$500 for photography, marketing, etc
Accounting services: $100-$300 per month if using an accountant
Advertising: $50-$500 for social media ads, Google Ads, etc.
Taxes: Income taxes if profit is earned. Payroll taxes of employees.
Licenses & permits: $50-$100 for business license renewal
Legal/professional services: $300-$1,000 for a lawyer/accountant
Website hosting: $120-$600 per year
Insurance: $300-$800 for general liability renewal
With low start-up costs and the ability to operate from home, slime shops can successfully launch as lean small businesses. Ongoing expenses remain relatively affordable by starting small and scaling up as revenue grows. Proper budgeting and financial management will be key to sustaining this sticky business!
4. Form a Legal Business Entity
When starting a slime shop, choosing the right legal structure is key. The four main options each have pros and cons to weigh for this type of business.
Sole Proprietorship
Simple and inexpensive to set up. No formal business registration is required. The owner has complete control and keeps all profits. However, the owner is personally liable for all debts and liabilities. Risky for a slime business given potential injury lawsuits.
Partnership
Two or more co-owners share control based on ownership percentage. Still relatively easy to establish. Owners have shared profit/losses. But there's unlimited personal liability for each partner, making partnerships precarious for hazardous products.
Corporation
Most complex and expensive to start and maintain. Considered a separate legal entity so owners have limited liability protection. But double taxation of profits and extensive recordkeeping makes this unsuitable for small or new slime businesses.
Limited Liability Company (LLC)
LLCs provide liability protection for owners while avoiding double taxation. Simple paperwork and operating agreements give flexibility in the management structure. Owners' assets are shielded from debts and lawsuits. The ability to treat income as a sole proprietorship or corporation offers tax flexibility.
5. Register Your Business For Taxes
Operating a slime business requires obtaining an Employer Identification Number (EIN) from the IRS, even if you don't have employees. This unique number identifies your business for tax purposes.
An EIN is required to open a business bank account, apply for business licenses, and file taxes for your LLC or corporation. It allows you to establish your business identity separate from your social security number.
Applying for an EIN is free and easy through the IRS website:
To apply, first, gather basic information about your business:
Legal name
Address
Effective start date
Business structure (LLC, sole proprietorship, etc)
Principal business activity
Then visit the EIN Assistant page and begin the short online application. You'll need to create an IRS account if you don't already have one.
The site will ask you to input your business information, ownership details, and reason for applying. The whole process takes under 10 minutes.
At the end, your EIN will be provided immediately. Print and save this page for your records. You can also view your EIN within your new IRS account.
In addition to a federal EIN, you may need sales tax permits and business licenses from your state and municipality to operate legally. Check requirements for collecting and remitting sales tax in your area.
With your EIN and tax IDs set up, you can confidently move forward in establishing your slime shop as a legal business. This key step enables you to open bank accounts, apply for financing, hire employees, and more down the road.
6. Setup Your Accounting
As a slime entrepreneur, meticulous bookkeeping and accounting practices are essential right from the start. Taking the time to set up proper financial systems will save money and major headaches down the road.
Accounting Software
Using small business accounting software like QuickBooks will automate the tracking of income, expenses, inventory, and taxes. The seamless integration with bank accounts provides up-to-date financial data and reporting. This eliminates manual recordkeeping and ensures accuracy.
Hire an Accountant
While the software does the heavy lifting, partnering with an accountant is highly advised. A qualified accountant provides invaluable expertise tailored to your business. They can handle tasks like:
Setting up Quickbooks with best practices for your needs
Providing ongoing bookkeeping and reconciliation
Preparing and filing quarterly and annual tax returns
Strategizing to minimize your tax liability
Expect to invest $200-$500 per month for a bookkeeper and $1,000-$3,000 for annual tax prep. This small expense is well worth avoiding IRS issues and penalties down the road.
Open a Business Bank Account
Strictly separating business and personal finances is crucial. Open a dedicated business checking account and get a business credit card solely for company expenses.
Apply for a Business Credit Card
Business credit cards are easier to qualify for than you may think, with card providers looking at your LLC's financials rather than your credit score. Apply with your EIN, projected annual revenue, time in business, and industry.
7. Obtain Licenses and Permits
Before opening your slime shop, taking the time to acquire the proper licenses and permits will ensure you operate a fully compliant business. Find federal license information through the U.S. Small Business Administration. The SBA also offers a local search tool for state and city requirements.
Depending on your state and municipality, some of the licenses and permits you may need include:
Nearly all areas require a general business license to legally operate. Fees are usually $50-$100 annually. The application process helps register your business activities with state and local governments. Make sure to meet any zoning or facility requirements.
If selling products in person, a seller's permit allows you to collect sales tax from customers. You will need to remit those taxes to the state regularly. The seller's permit certificate must be visibly displayed.
Since slime is technically considered a cosmetic product, states often require a food handler certificate to obtain a business license. These courses teach safe preparation, handling, and storage of cosmetic products. Expect to pay $50-$100 for training and certification.
If using a business name different than your legal name, register your DBA ("Doing Business As") name at the county and state level. This verifies the name is available for use and protects your right to that business name.
Slimes made with food coloring or scents may require a commercial kitchen license for preparation. Home kitchens usually don't meet requirements. Consider renting licensed commercial space or outsourcing production until you can afford your compliant facility.
8. Get Business Insurance
Operating a slime business comes with inherent risks that make insurance coverage essential. Being underinsured can lead to financial ruin if something goes wrong.
General liability insurance protects your company in the case of:
Customer injury from using your slime
Slime damaging property or belongings
Ingredients causing allergic reactions
Accidents by employees causing injury/damage
Without adequate coverage, a single lawsuit could bankrupt your business. Just some scenarios that would be devastating without insurance:
A child goes blind after getting slime in their eye, parents sue
Slime stains someone's clothes, dry cleaning bill is $500
Toxic fumes from chemicals require hospital visits for the customer
Policies start around $400/year. Get quotes from providers like Hiscox, The Hartford, and Progressive. Have your business information ready including:
Legal business name and structure
Business Location
Years in operation
Revenue
Products sold and manufacturing process
9. Create an Office Space
Having a dedicated office space provides immense value for slime entrepreneurs by centralizing operations, storage, and production. The right work environment fosters productivity and organization.
Home Office
Working from home minimizes costs and commute time. Convert a spare room into your slime studio with inventory shelving, production tables, packaging stations, and desk space for admin work. Expect basic costs for furniture and supplies around $2,000.
Coworking Space
Shared offices like WeWork provide amenities like WiFi, conference rooms, printing, and community events. The open layout and creative energy facilitate focus. Gain credibility with a professional address. Expect to pay $200-$500 monthly for an office rental.
Retail Workspace
If operating a slime shop, securing retail space allows customers to visit while you produce inventory on-site. Renting a storefront averages $1,500-$4,000 monthly. Dedicate the back office for your supplies and workspace.
Commercial Space
Leasing an industrial warehouse or larger facility provides ample room for production, storage, shipping, and office needs. Costs range from $3,000-$10,000 monthly.
This dedicated commercial space becomes essential as you scale up. The large footprint enables high-volume production and hiring staff.
10. Source Your Equipment
A slime business requires materials like glue, coloring, scents, and packaging supplies. Equipment needs include mixing tools, storage containers, and shipping materials. Here are the top options for outfitting your operation:
New Purchases
Buy ingredients and add-ins in bulk online through wholesalers like Dope Slimes and Faire. Quality shipping containers and labels can also be purchased new. Expect costs of around $300-$1,000 to stock up initially.
Used Buys
Browse Craigslist, Facebook Marketplace, and eBay for used tools and equipment. For example, you can often find high-quality used commercial stand mixers for slime batches or industrial shelving units for decent prices rather than buying new ones.
Rentals
Consider renting bigger ticket equipment like commercial mixers, convection ovens, and stainless steel worktables every month. This allows you to test demand before buying equipment outright. Rental fees range from $50-$200 monthly depending on equipment type and duration.
Leasing
Leasing production equipment through companies like Pacific Leasing frees up cash flow. Rather than a large upfront payment, you make smaller monthly payments over the lease term, usually 3-5 years. Leasing also includes maintenance and upgrades.
11. Establish Your Brand Assets
Developing a strong brand is crucial for slime businesses to stand out and build recognition. Implementing brand assets professionally conveys quality and boosts sales.
Getting a Business Phone Number
A custom business phone number like those offered by RingCentral lends legitimacy. Toll-free numbers exude professionalism and help track sales calls. Expect costs around $30/month. Virtual assistants can also answer calls to intake orders or book consultations.
Creating a Logo and Brand Assets
A colorful, playful logo designed through Looka visually communicates your slime brand personality. Vector files can be used across merchandise, websites, and packaging.
Brand colors, fonts, and image styles sollte konsistent sein, um Wiedererkennungswert zu schaffen. Produce stickers, t-shirt designs, and more swag to get your brand out there.
Business Cards and Signage
Business cards from Vistaprint enable networking and partnerships. Bring cards to trade shows, local businesses, or even just around town. People can contact you after learning about your slime shop.
Interior and exterior signage give your retail space or home studio branding. Window decals, hanging signs, and wall prints establish your look.
Purchasing a Domain Name
Secure your custom .com domain through Namecheap. Keep it short and brand-focused, like SlimeCo.com. Buy domains you may want in the future too. Don't forget email addresses and hosting.
Building a Website
Use Wix to create a beautiful website yourself or hire a pro from Fiverr. Showcase products through Shopify's e-commerce integration. Quality web content builds SEO and drives sales.
12. Join Associations and Groups
Tapping into local networks and communities provides invaluable connections and learnings for slime entrepreneurs. Surrounding yourself with fellow makers and retailers avoids reinventing the wheel.
Local Associations
Joining your local Chamber of Commerce or small business association gives access to events, seminars, mentorship programs, and networking. Connect with other makers and retailers in your area.
For example, the Austin Independent Business Alliance unites and supports local brands through training, marketing, and advocacy.
Local Meetups
Attending maker fairs, craft shows, and industry meetups puts you face-to-face with potential partners, clients, and mentors. Use Meetup.com to find local events like slime-making classes to demonstrate your products and expertise.
Facebook Groups
Facebook groups like Slime Creators and Makers Circle: Business 101 provide support and troubleshooting. With over 25,000 international members, the advice and ideas shared are limitless.
Local Facebook groups also connect those in your metro area. Share your products and giveaways to attract followers.
13. How to Market a Slime Business
Implementing a strategic marketing plan is required for any slime business to gain traction and customers. While production is important, you must master promotion to succeed.
Personal Networking
Leveraging your network and excelling at customer service fosters referrals and word-of-mouth buzz. Satisfied buyers become brand advocates who organically share with friends. Reward referrals with discounts to incentivize sharing.
Beyond organic growth, utilizing both digital and traditional techniques will expand your reach and sales.
Digital Marketing
Launch Google and Facebook ads to get discovered by local slime buyers searching online
Start an Instagram page showcasing your products and processes – use hashtags and trends
Produce YouTube DIY videos and TikToks to go viral among slime-lovers
Optimize your website for SEO by regularly publishing fresh blog content
Run giveaways and contests across social media to quickly gain followers
Partner with influencers in the space to tap into their audiences
Traditional Marketing
Design eye-catching flyers and menus to distribute around town
Send direct mail postcards to schools, camps, and kids' venues
Take out ads in local magazines and event programs
Sponsor community events to get brand exposure
Attend and vend at craft fairs and markets to demo products
Offer slime-making classes and parties for hands-on marketing
Begin with digital tactics to test cost-effectively at scale. As your brand awareness and budget grows, layer in targeted offline strategies. Obsess over customer experience to fuel referrals. Marketing and innovation must be ongoing for sticky success!
14. Focus on the Customer
Providing an incredible customer experience is the key to referrals and loyalty for any slime shop. In this competitive market, stellar service sets you apart. Some ways to improve customer focus in your slime business include:
Respond to all inquiries and orders within 24 hours. Set the expectation that you are readily available to help customers. Answer questions thoroughly and provide options if a product is sold out.
Ship orders promptly with tracking info sent to the buyer. Follow up after delivery to ensure satisfaction and address any issues immediately.
Offer perks like free shipping on their next order for leaving a review. Request feedback to improve offerings and processes.
When customers are wowed by your service, they will eagerly tell friends and family about your business. Word of mouth is powerful.
Service issues can also spread quickly when unhappy. By providing white glove treatment and exceeding expectations, your customers become loyal brand advocates.
Rather than huge marketing budgets, excellent customer service generates buzz that continually attracts new buyers. Especially as an e-commerce business, service is your storefront – make it shine!