Soap is an ever-growing industry. Despite being something we all have, building a soap empire can be quite lucrative. As of 2022, the global soap market reached $43.31 billion. With a compound annual growth rate (CAGR) estimated to grow at 5.7% from 2023 to 2030, it's a good time to get involved.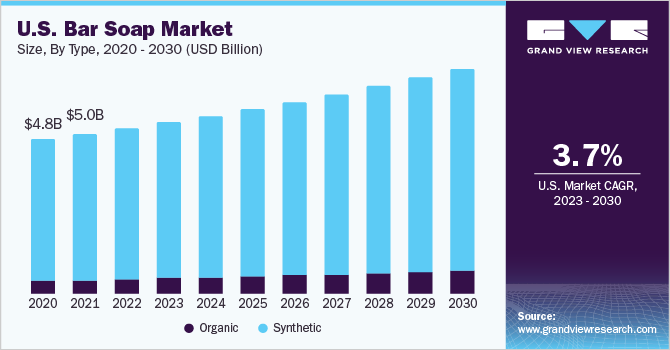 This comprehensive guide will walk you through how to start a soap business. We'll provide tips on equipping your soap-making studio, sourcing top-quality ingredients, complying with regulations, and getting the word out about your handmade soaps. If you're ready to tap into the thriving artisanal soap market, let's get lathered up.
1. Conduct Soap Market Research
Market research is essential to growing a successful soap making business. It offers business ideas and insight into your target market, market saturation, optimal products and services, competitor soap makers, how to develop a soap making process, and more.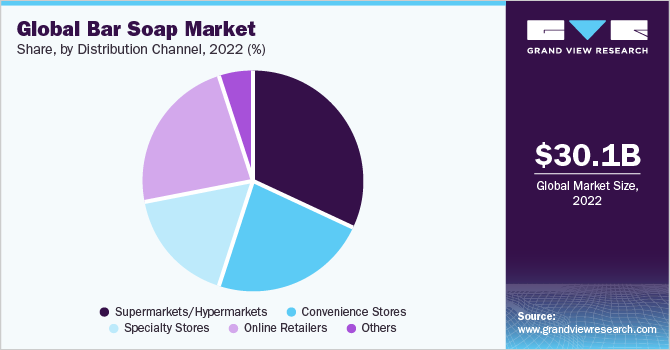 Primary and secondary market research are useful as you start your own soap making business. Here are some of the details you might learn through small business owners market research:
Consumers are increasingly wary of mass-produced soaps containing synthetic ingredients. Many are seeking out handmade soaps made with natural oils and botanical extracts.
The perception of homemade soap as a premium, high-quality product allows artisan soap makers to command attractive profit margins.
Beyond natural appeal, the soap market benefits from low barriers to entry. Aspiring soap makers can launch a business with relatively modest startup costs.
Initial equipment purchases like soap molds, standing mixers, and drying racks can cost less than $500.
Required ingredients like oils, butter, lye, fragrances, and colorants are inexpensive when sourced in bulk.
Small batch production out of a home kitchen or shared commercial kitchen is possible.
Modern selling platforms like online stores, craft fairs, galleries, and boutiques make it easy for artisan soap makers to directly access consumers.
Effective digital marketing through social media provides exposure and builds brand affinity.
Custom branding and packaging enable product differentiation even in a crowded market.
For those passionate about the craft of soap making, the rewards of starting a homemade soap business far outweigh the challenges. With a discerning target consumer and low barriers to entry, the soap industry represents an attractive market for aspiring entrepreneurs.
2. Analyze the Competition
A thorough competitive analysis is crucial when launching a new soap business. To assess competitors, start by identifying other soap sellers in your local area.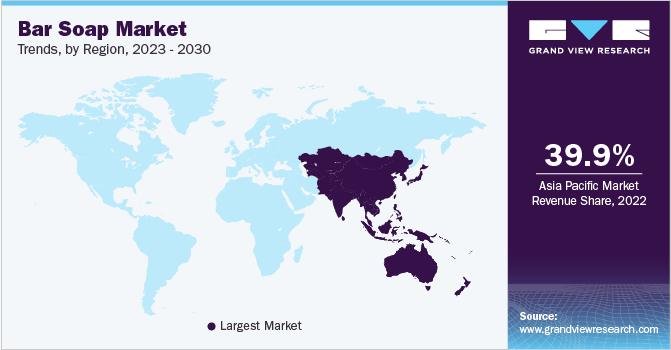 A few ways to find and investigate local soap makers include:
Visit nearby craft fairs, farmers markets, and boutiques to find soap makers with an established presence.
Expand beyond local competitors, look for soap makers selling online.
Search Etsy, Amazon Handcrafted, and other e-commerce platforms.
Evaluate top sellers by sales volume, reviews, and favorited products.
Analyze their soap scent offerings, packaging design, photography, descriptions, and prices.
Sign up for their email lists to study their promotions and new product launches.
Look to highly rated sellers for digital marketing and product development ideas.
On social media, search hashtags like #handcraftedsoap and #soapmaker to find popular players in your niche.
Follow influencers and top soap brands on Instagram and TikTok. Study their content strategies, aesthetics, and engagement levels.
Ongoing competitor monitoring inspires while ensuring your competitive edge. Dedicate time each month to studying top performers and staying alert to new product releases. Use competitor analysis to forge your successful path in the homemade soap industry.
3. Costs to Start a Soap Business
Starting a homemade soap business requires careful planning and budgeting to cover initial startup costs.
Start-up Costs
From soap-making equipment to branding assets, expect to invest around $5,000-$10,000 to launch your business.
Basic equipment like digital scales, thermometers, measuring containers, and mixing bowls will run about $150 in total.
Essential soap-making tools like stick blenders ($40), soap cutters ($30), silicone molds ($60), and pouring pitchers ($20) will likely cost $150+ depending on quality.
Other major equipment purchases are larger ticket items like stand mixers ($200-$400) and soap drying racks ($100-$300).
Allocate around $500-$1,000 for all essential soap-making equipment.
Buying ingredients in bulk quantities will maximize value. Expect an initial inventory investment of $500-$2,000 depending on batch sizes and recipe complexity.
Custom printed labels, shrink wrap, boxes, and branding display elements can cost upwards of $500 when sourcing from packaging designers.
Marketing assets like business cards ($50), banners ($100), and branded images ($200) are optional startup costs.
Consider working capital of at least $1,000-$2,000 to cover operating costs like kitchen rental, utilities, and ingredient orders before sales revenue kicks in.
Ongoing Costs
Once up and running, be prepared for ongoing production and operating expenses. Costs will vary based on batch production volume and business growth stage.
Expect monthly costs for ingredients to make batches of soap to run $200-$500.
As production scales, bulk ingredient orders can lower per batch materials cost.
Packaging and labeling for finished soaps will run $100-$300 monthly.
Kitchen rental for a commercial shared space averages $200-$500 monthly.
Marketing efforts like digital ads or craft show fees to promote your soaps will cost around $100-$300 per month initially. Maintaining liability insurance averages $50 per month.
Monthly utilities like electricity and internet average $100 for soap makers operating out of a home kitchen.
Accounting, legal, and other administrative services to run the back office cost around $200 per month.
Software subscriptions for inventory management, order processing, and shipping expedite sales fulfillment for around $50-$100 monthly.
As a benchmark, plan on $1,000 to $2,000 in ongoing monthly expenses once steady production and sales.
Yearly costs can rise to cover things like website updates ($300), insurance premiums ($800), and government registrations ($100).
By planning for both startup and ongoing costs, new soap makers can launch their businesses on a stable financial footing. Adjust cost estimates based on production scale and sales projections before leaping to soap making.
4. Form a Legal Business Entity
When starting a handcrafted soap business, choosing the right legal structure is key. The four main options each have advantages and drawbacks to weigh.
Sole Proprietorship
A sole proprietorship is the simplest and most common structure for soap makers starting. There's no formal business registration required—you and the business are one entity. This offers easy setup and full control. However, there's unlimited personal liability which makes risks like customer lawsuits dangerous for sole proprietors.
Partnership
Partnerships allow two or more soap makers to combine expertise and share resources under a single business. Partners split profits according to agreed ownership percentages. This provides built-in support and more startup capital. However, partnerships can grow complex with profit-sharing disputes or partner departures.
Limited Liability Company (LLC)
Forming a limited liability company (LLC) better protects soap business owners. An LLC shields personal assets from business liabilities, preventing owners' homes or savings from being seized. Taxes are passed through to members to avoid double taxation. LLCs allow unlimited owners so employees can be offered ownership stakes. Overall, an LLC mixes liability protections with business flexibility.
Corporation
A corporation offers the strongest liability shielding but requires the most complex tax and legal administration. Corporations issue shares of stock to initially fund and own the business. Shareholders, directors, and officers all fill distinct roles with dedicated responsibilities. Corporate profits face "double taxation"—once at the corporate level and again for dividends.
5. Register Your Business For Taxes
Before selling your first bar of handcrafted soap, it's crucial to obtain business tax registrations. An Employer Identification Number (EIN) establishes your business identity for tax purposes.
The EIN application process is simple and free through the IRS website:
Go to the IRS website.
Answer questions about your business structure, ownership, and activities.
Provide your personal information such as name, SSN, and address.
Choose whether you want your EIN immediately online or via mail.
Print the confirmation notice containing your new 9-digit EIN.
Your EIN serves as your business's tax ID number for employer payroll reporting, licensing, banking, and other business functions. Unlike using your SSN, an EIN keeps your personal and business taxes separate.
After securing your EIN, register with your state revenue department for sales tax collection. Filing requirements and costs vary by state. In [State], registration is free and required once cumulative sales exceed $[amount] per year.
Online registration involves:
Submitting business information like legal name, address, and EIN.
Receiving a state sales tax ID number.
Reporting tax payment schedules based on filing frequency.
With an EIN and sales tax ID, you can legally operate your soap business, apply for business licenses, open a bank account, and collect/remit sales taxes. Keep both registrations current by reporting any changes to ownership, business activities, or revenue.
6. Setup Your Accounting
Proper accounting is critical for soap-making businesses to track finances, optimize taxes, and avoid IRS issues. Investing in tools like accounting software and an accountant sets soap makers up for success.
Accounting Software
Accounting software like QuickBooks automates bookkeeping by connecting to business bank/credit card accounts. Transactions are logged and categorized automatically, saving hours of manual entry time. Reports provide real-time insight into sales, profits, taxes owed, and other key financial metrics. QuickBooks plans start at $25/month for basic small business needs.
Hire an Accountant
Hiring an accountant provides expertise in recording transactions, reconciling accounts, and identifying deductions. Expect to invest around $200-$500 monthly for basic bookkeeping services. Come tax season, an accountant will prepare and file business tax returns starting around $500. Worth the peace of mind, a good accountant helps reduce tax obligations and ensures full compliance.
Open a Business Bank Account and Credit Card
Getting a dedicated business bank account and credit card enables proper accounting by separating business and personal finances. With a business account, all deposits, purchases, and expenses route through the soap company's books.
Business credit cards allow tracking specific expenses like ingredients, supplies, and marketing costs. Cards are approved based on business revenue and age, not personal credit scores.
7. Obtain Licenses and Permits
Before selling your first soap bar, it's essential to get the required business licenses and permits. Find license information through the U.S. Small Business Association. The SBA also has a local search tool for state and city regulations.
At the federal level, soap makers must obtain an FDA registration to produce cosmetics like soap. The FDA registration process involves:
Submitting business information like your name, address, and phone online through the FDA website.
Paying the $122 FDA registration fee via credit card or wire transfer.
Receiving an FDA Establishment Identifier (FEI) number for your facility.
Renewing the FDA registration annually.
Registering with the FDA legitimizes your soap business and allows you to ship products across state lines. Failure to register before selling soap can lead to severe FDA penalties.
Your specific state and municipality require licensing too. Common licenses include a general business license, sales tax permit, and food handler certification:
A general business license makes your soap business officially lawful to operate within your state, city, or county. Fees range from $50-$100 annually.
As covered earlier, a state sales tax permit enables the collection and submission of sales tax on soap orders. Registration is free.
Food handler certification ensures proper safety and sanitation practices when handling soap ingredients. Completing an approved food handler course costs around $15-$30.
Leasing a commercial kitchen for soap production may mandate additional permits like a fire department inspection, zoning clearance, and health/sanitation permits. Never skip obtaining required licenses to avoid fines or business interruptions.
8. Get Business Insurance
Operating a homemade soap business without insurance opens the door to major financial risks. The right business insurance coverage protects against scenarios that could otherwise devastate your company.
Not having product liability insurance could bankrupt your soap company in the event a customer has an allergic reaction and sues. Lacking property coverage means absorbing the full cost of replacing damaged equipment or inventory out of pocket.
Safeguarding your soap business requires securing key insurance policies:
Research plans and get quotes from providers like Hiscox and The Hartford. Compare coverage and pricing.
Choose a policy with ample liability limits, property damage coverage, and business interruption coverage.
Add other relevant protections like commercial auto if transporting ingredients/products.
Pay premiums monthly or annually and provide proof of insurance where required.
Adjust coverage as your business grows.
While an added operating expense, proper insurance provides peace of mind and financial security. The risks of leaving your handcrafted soap business vulnerable make investing in adequate coverage well worth it.
9. Create an Office Space
While production occurs in a rented commercial kitchen, securing office space provides soap-making businesses an essential hub for operations. The right office setup delivers amenities to enhance productivity and professionalism.
Home Office
A basic starting point is a home office using a spare bedroom or basement. With minimal costs beyond a desk and computer, a home office accommodates the administrative needs of early-stage soap makers. However, home offices lack the separation between work and personal life that helps productivity.
Coworking Office
Coworking spaces like WeWork provide a flexible office alternative starting at around $300 per month. Open layouts foster collaboration between small businesses, freelancers, and remote workers housed together. Beyond desk space, coworking amenities include meeting rooms, events, kitchens, and business resources.
Retail Office
For soap makers running a retail space, the office needs a shift. A retail office onsite Inventory storage, packaging work, and product pickups accommodate behind-the-scenes business activities adjacent to the storefront. This convenience makes an integrated retail office space worth the higher rental rates.
Commercial Office
For established soap makers, leasing a private commercial office space may make sense. While costing upwards of $1,000 monthly, the prestige of business district offices and dedicated space aid growth. Face-to-face client meetings also come across as more professional in commercial offices versus coworking spaces or home offices.
10. Source Your Equipment
Launching a soap business requires procuring specialized equipment for the hot process and cold process. A profitable business needs things like soap molds, standing mixers, and curing racks. Strategic sourcing saves money while securing the necessary tools to create high-quality soaps.
Buy New
Purchasing equipment brand new enables customizing your setup. Leading soap-making suppliers like Bramble Berry, Wholesale Supplies Plus, and Bulk Apothecary offer robust selections of beginner kits, individual tools, and production equipment. Expect prices from $5 for silicone molds up to $400 for heavy-duty mixers.
Buy Used
Buying used equipment through sites like Craigslist, Facebook Marketplace, and eBay saves substantially on startup costs. Search for sellers in your area offering deals on lightly used soap molds, stick blenders, and other must-have gear. Inspect items carefully before purchasing to ensure functional and sanitary conditions.
Renting
Seeking rented equipment helps manage upfront capital needs. Some online soap supply vendors offer equipment rental services catered to the production needs of small batch makers. Expect rental fees of around $50 per month for tools like cutters, mixers, and rack curing space. Just be prepared to purchase your equipment once production scales up.
Leasing
Leasing agreements provide long-term equipment access without large outright purchases. Leasing also bundles maintenance and repairs to avoid equipment headaches. Monthly lease rates for commercial mixers, boilers, and mills range from $150-$500 depending on capacity.
11. Establish Your Brand Assets
Developing a strong brand identity is crucial for soap-making businesses to stand out in the market. Investing in professional assets like a logo, website, and promotional materials establishes credibility and recognition.
Get a Business Phone Number
Acquiring a unique phone number via providers like RingCentral lends legitimacy and a personal touch when engaging with prospective wholesale partners and retail customers. Built-in features like call routing, voicemail, and analytics help soap businesses project a polished image.
Design a Logo
A thoughtfully designed logo acts as the cornerstone of any brand identity. Options like a monogram, icon, or combination mark logo from graphic sites like Looka refine and convey the soap brand's image and values. Repeating the logo across business cards, product labels, and other assets boosts brand exposure and memorability.
Print Business Cards
Promotional materials like business cards and signage purchased from sites like Vistaprint enable soap makers to drive brand awareness at craft fairs, trade shows, and other sales outlets. Professionally printed materials command more consumer trust than homemade items.
Buy a Domain Name
Securing a domain name for your soap business through domain registrars like Namecheap establishes your brand identity early before URLs are taken. Ideally, domains should be short, simple, and contain your business name or keywords.
Design a Website
Launching a website via user-friendly website builders like Wix provides a hub for sharing your brand story, products, and values online. For more advanced sites, specialized web developers can be hired affordably through freelancing platforms like Fiverr. Websites must represent brand aesthetics while offering an enjoyable user experience.
12. Join Associations and Groups
Joining local networks and associations presents valuable opportunities for soap makers to gain insider knowledge, collaborators, and customers.
Local Associations
Seeking out a local chapter of the Handcrafted Soap & Cosmetic Guild allows you to connect with other artisan soap makers in your area. The guild offers workshops, networking events, and marketing resources to help soap entrepreneurs thrive.
Local Meetups
Attending meetups and trade shows facilitates face-to-face networking to boost your soap business. Sites like Meetup make it easy to find upcoming events like craft fairs and soap-making classes happening near you. Bringing product samples and promotional materials turns events into sales and partnership opportunities.
Facebook Groups
Immersing yourself in Facebook communities for soap makers provides support, inspiration, and advice. Groups like Soap Making Business and Soapmaking Natural Ingredients Forum give beginners direct access to seasoned soap experts and enthusiasts. Social media groups help build your soap-making knowledge.
13. How to Market a Soap Business
Marketing is essential for handmade soap businesses to raise awareness, attract customers, and drive sales. Leveraging digital channels, word-of-mouth referrals, and selecting traditional tactics will enable soap makers to boost their brand.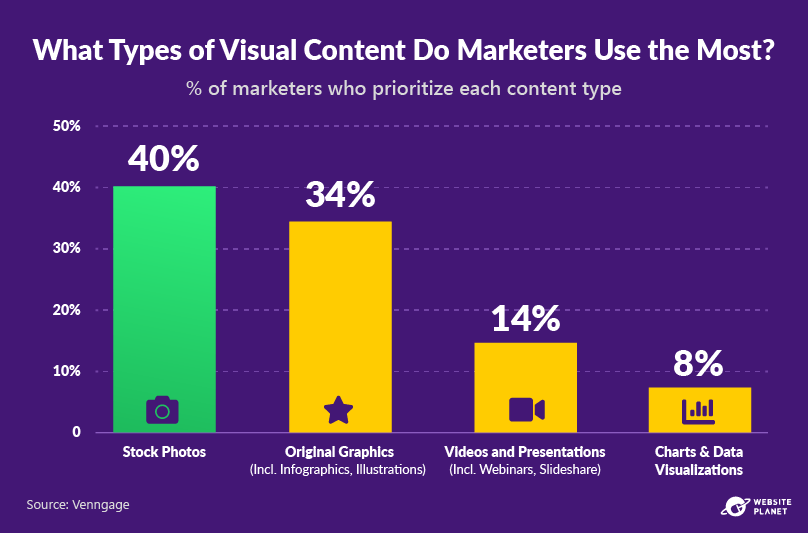 Personal Networking
Satisfied customers can become your best marketers through referrals and word-of-mouth endorsements. Delight clients by including a thank you note with each soap purchase highlighting how much you appreciate referrals. Offer an incentive like a 10% discount code for every new customer sent your way.
Digital Marketing
On the digital front, numerous marketing tactics help soap businesses stand out:
Google Ads campaigns target local shoppers searching for handmade soap. Start with a budget as low as $10/day.
Facebook and Instagram ads showcase your brand story and high-quality soap images to relevant demographics.
Start a YouTube channel demonstrating soap-making tutorials and your process.
Blog about topics like soap ingredients, aromatherapy benefits, and business lessons learned.
Optimize your website content for SEO to improve discovery. Research keywords and long-tail phrases buyers use.
Grow social media followers and engage them with special offers, new product teasers, and behind-the-scenes looks.
Send email newsletters with soap-making tips, product launches, and promotions to build relationships.
Run occasional social media contests encouraging user-generated soap content and reviews.
Partner with local influencers and brands to co-create custom soap collaborations.
Traditional Marketing
Traditional tactics also hold opportunities to attract local soap shoppers:
Print flyers to distribute at craft fairs, farmers markets, boutiques, and natural grocers.
Take out affordably priced classified ads in local newspapers and magazines.
Sponsor community events related to sustainability, health, and the handmade movement.
Strike up conversations about your soap to drive organic word of mouth at local businesses.
With the right marketing mix catered to your strengths and audience, soap-making entrepreneurs can cut through the noise and grow brand visibility, sales, and loyalty.
14. Focus on the Customer
Providing exceptional customer service is crucial for soap makers to nurture loyalty, generate referrals, and drive repeat business.
Some ways to improve customer focus in your soap making business include:
Go above and beyond responding promptly to questions and concerns across your website chat, email, social media, and phone support channels.
Offer cheerful assistance in picking out the perfect custom soap gift sets for customers.
Send handwritten thank you notes with every online order showing you appreciate their business. Check-in post-purchase to ensure clients are thrilled with their soaps.
Offer an unconditional satisfaction guarantee, refunding or replacing any bars that disappoint for any reason.
Provide perks like free shipping on reorders over $50 and birthday discounts for your best customers.
Share photos of customers enjoying your soaps on social media (with permission) to make them feel part of the brand.
By making each interaction feel personal and prioritizing delight, handmade soap makers turn one-time buyers into lifelong brand ambassadors. The returns from remarkable service make investing in customer experience well worth it.