Self storage is getting more popular. As of 2023, the market hir more than $58 billion with a projected compound annual growth rate (CAGR) of 7.5%. As of 2030, the storage industry could reach $89.9 billion.
Careful site selection, competitive pricing, and utilizing technology to maximize efficiency will be key factors in successfully starting a storage business.
In this guide, we'll explain how to start a storage business. Topics include market research, competitive analysis, registering an EIN, obtaining business insurance, and more. Here's everything you need to know to start a self storage business.
1. Conduct Storage Market Research
Market research is important in a multitude of ways to a new self storage facility. When starting a self storage business you need to know your target market, the local market saturation, competitor pricing, service trends, and more.
Several key factors are driving this continued growth and presenting a strong market opportunity:
Population growth and urbanization lead to more demand for storage. The US population grew by 7.4% between 2010-2020 according to US Census data. The higher population density in urban areas also fuels demand.
Downsizing trends like tiny homes and minimalism require more separate storage space. Google searches for "tiny homes" have grown over 500% since 2010.
Small businesses need offsite space for inventory, equipment, files, etc. Small business revenue has grown 27% over the past 5 years.
Consumers want storage for recreational vehicles, collectibles, seasonal items, and more. RV ownership hit a new high in 2021 with over 11 million households owning an RV.
Moving/relocations create temporary storage needs. US relocation rates have increased in recent years, with almost 16% of Americans moving each year per US Census data.
The self-storage business model has several attractive attributes for investors:
Steady and predictable cash flow once occupied. Typical occupancy rates range from 85% to 90% for established storage facilities according to industry data.
Limited staffing requirements compared to other business models. Many locations can be efficiently operated by just 1-2 employees.
Scalable by adding new units/locations. Storage can be expanded on existing land or replicated with new facilities.
Recession resilient. Demand held up reasonably well even during the 2008 financial crisis.
Leverage. Traditional financing is available at 60% to 80% loan-to-value ratios.
While initial capital outlay can be significant, storage offers an essential service with proven demand. Careful underwriting and site selection to choose locations with strong populations and job growth is key. Utilizing industry-specific technology platforms and implementing best practices can provide a significant advantage.
2. Analyze the Competition
Thoroughly evaluating the competitive landscape is crucial when starting a storage facility. This involves assessing both local brick-and-mortar rivals as well as analyzing your online presence versus competitors.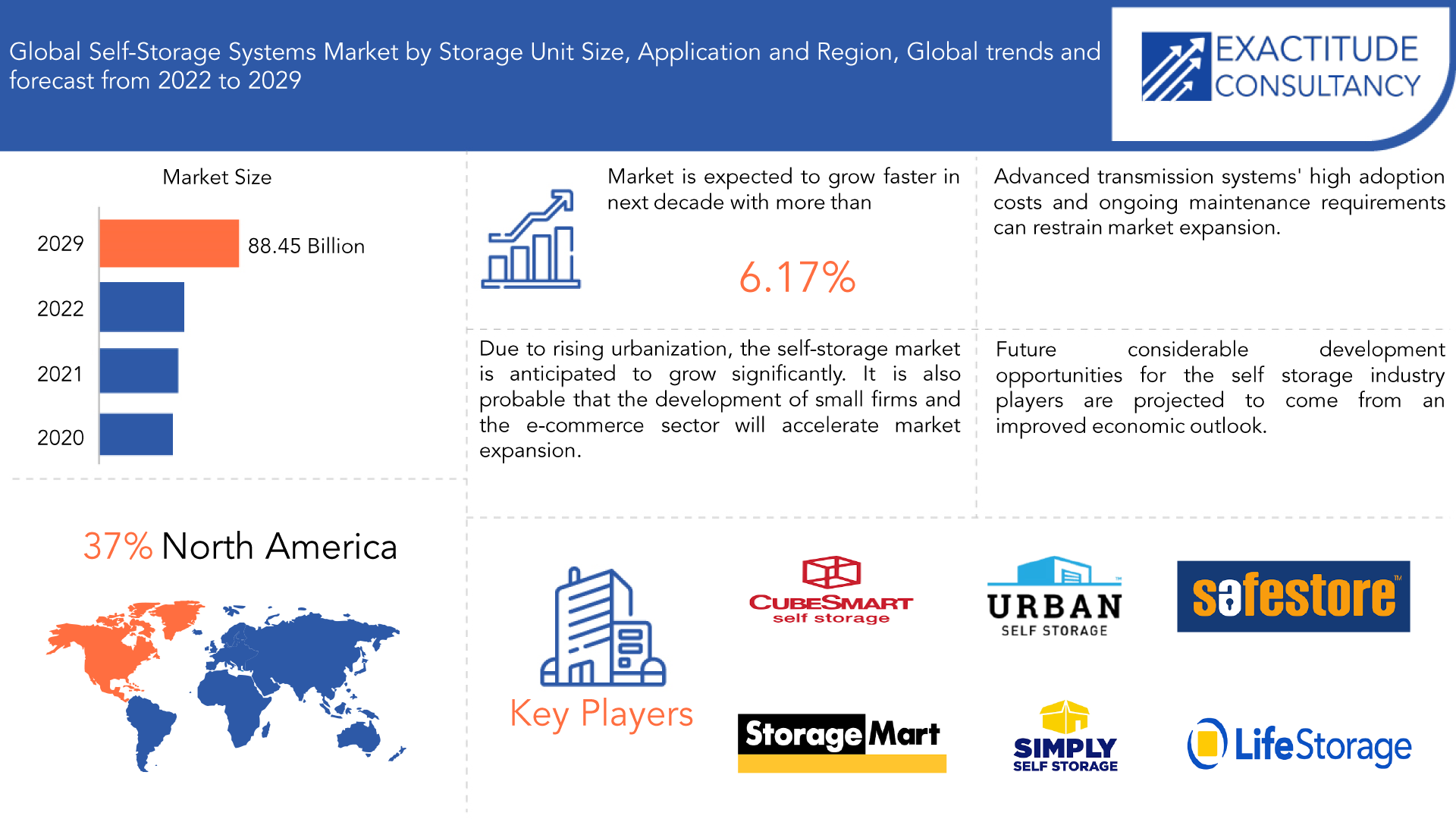 Some ways to evaluate local self storage businesses include:
To evaluate nearby storage businesses, drive around the area and note current facilities, occupancy rates, conditions, and amenities.
Talk to managers to learn pricing. Check reviews on Google Maps to see feedback. Look for well-rated facilities doing high volume.
Consider the distance to the closest competitors. Having facilities very close together eats into demand. But being too far reduces convenience.
Optimal distance is 2-3 miles according to industry experts like Jake Ramage.
For online competition, search industry keywords on Google to see which rivals rank highest. Check their websites for design, messaging, ease of booking, pricing, and promotions.
Set up Google Analytics and Search Console for your website to track traffic sources, top pages, conversions, and keywords. See where you rank for target terms vs. competitors.
Build online reviews via Google, Facebook, and industry sites like SpareFoot. Positive reviews build credibility and SEO.
Use paid ads via Google, Facebook, and Instagram to gauge customer demand and cost per click/conversion in your market. Start limited testing early.
Ongoing competitive analysis lets you continually refine pricing, offerings, and marketing to stand apart. This market intelligence fuels smarter strategies to compete.
3. Costs to Start a Storage Business
Starting a storage facility requires significant upfront capital investment, with ongoing expenses related to staffing, property maintenance, utilities, taxes, and financing costs. Here are typical start-up and ongoing costs to expect:
Start-Up Costs
Land Acquisition: $500,000 to $2 million+ depending on location and acreage needed for planned storage capacity. Prime locations near population centers typically start around $1 million.
Permits & Fees: $5,000 – $20,000 for zoning approvals, construction permits, municipal fees, and professional services.
Site Development: $150,000 – $500,000 for grading, paving, fencing, lighting, gate system, security cameras, and utility access.
Storage Construction: $50 – $100 per square foot based on materials (steel vs wood) and unit sizes. A 50,000 sq ft facility would cost $2.5 – $5 million.
Office & Amenities: $100,000+ for leasing office, restrooms, moving carts, and package supplies.
Initial Marketing: $20,000 – $50,000 for brand identity, website, brochures, signage, and grand opening.
Start-up Admin & Professional Fees: $30,000 approximately for business licensing, legal fees, and accountant.
Initial Staffing Costs: $5,000 – $10,000 for training wages, uniforms, and background checks.
Total Start-up Costs: $2 million – $8 million depending on size and components.
Ongoing Costs
Staffing Expense: Manager ($35k salary), assistant mgr ($30k), part-time staff ($15/hr). Total around $100,000/year.
Property Taxes: 1-1.5% of assessed value annually. Could be $40,000+ on a $5 million facility.
Insurance Premiums: $10,000 – $20,000 may cover property, liability, worker's comp.
Utilities: Electricity, gas, water, phone/internet. Around $6,000/month or $72,000 annually.
Financing Costs: 5-7% on bank loans or 8-10% on private capital. $200,000+ annually on a $5 million build.
Maintenance & Supplies: $7,500+ monthly for repairs, cleaning, carts, locks, admin supplies.
Advertising: $1,500+ per month for PPC ads, flyers, signage.
Professional Services: Legal, accounting, IT, marketing help. $3,000+ monthly.
Miscellaneous Expenses: Credit card fees, theft/damage, taxes. Estimate 5% of revenue.
Total Ongoing Costs: $600,000+ per year excluding loan payments.
Starting a storage facility requires major capital outlays upfront. However, the model can generate strong cash flow over time given adequate occupancy. Conducting diligent cost analysis and creating detailed financial projections is key to determining viability.
4. Form a Legal Business Entity
When establishing a storage business, the legal structure you choose determines taxation, liability protection, and ease of expansion. For most storage entrepreneurs, a limited liability company (LLC) offers the best blend of benefits.
Sole Proprietorship
A sole proprietorship is the simplest structure with no formal registration required. The owner reports all income and expenses on their tax return. However, the owner has unlimited personal liability for debts and lawsuits against the business. This poses a major risk when accidents occur like customer injury on the property.
Sole proprietorships also lack credibility with banks/investors and have limited options for bringing on co-owners. While simple, this structure has considerable downsides for those starting a storage facility.
Partnership
A partnership allows two or more co-owners to establish and grow a storage business together. Profits pass through to owners who report their share of income on personal tax returns. However, similar to sole proprietors, each partner has unlimited personal liability.
The actions of one partner can expose the other's assets to risk. Partner disputes can also cause major issues. Overall, partnerships have many drawbacks for those launching a storage startup.
Limited Liability Company (LLC)
Establishing an LLC provides legal and tax advantages including liability protection and pass-through taxation. LLC owners have limited liability–the company's debts/lawsuits are not the responsibility of individual members. An LLC limits exposure if customers get injured on the property.
LLCs also allow unlimited owners, making it easy to bring on investors and partners. Owners can get taxed at the individual rate while avoiding corporate double taxation. LLCs provide the most flexibility and protection for storage entrepreneurs.
Corporation
A corporation is a more complex entity with additional regulations, legal requirements, and corporate taxes. Corporations limit liability for shareholders but have double taxation where income is taxed at both the corporate and shareholder level.
A corporation can raise investment capital by issuing stock but often makes sense at a larger scale. Overall an LLC provides simplicity and flexibility for the needs of most storage startups.
5. Register Your Business For Taxes
One key legal step for starting a storage business is obtaining an Employer Identification Number (EIN) from the IRS. An EIN acts like a social security number to identify your business for tax and banking purposes.
Acquiring an EIN is mandatory if you have employees, operate as a corporation or partnership, or need business bank accounts. An EIN is free and easy to obtain directly from the IRS.
Here is the step-by-step process for applying online:
First, gather any information you may need like names/SSNs of owners, business name, and address. Then go to the IRS EIN Assistant and click "Apply Online Now".
You will answer a short eligibility questionnaire. When asked the reason for applying, select "Started a new business".
On the application, provide basic information about your storage business – legal name, address, ownership structure, start date, and industry classification.
Submit your contact details and owner/officer information. The primary person listed should match the identified owner/founder.
Carefully review the application summary before submitting it to ensure accuracy. Once submitted, you will receive an EIN assignment immediately on the screen.
The EIN is also mailed to you within 2-5 weeks for your records along with instructions for filing requirements.
With your EIN, you can open business bank accounts, apply for required permits/licenses, hire employees, and operate legally.
In addition to the federal EIN, make sure to register with your state to obtain sales tax IDs/permits, any needed specialty licenses, and cannabis permits as applicable. Many states allow online or one-stop registration.
6. Setup Your Accounting
Maintaining accurate financial records is critically important for storage entrepreneurs. Proper accounting helps optimize profits, manage cash flow, track deductible expenses, and stay compliant with IRS regulations.
Accounting Software
Using small business accounting software like QuickBooks can automate much of the process. QuickBooks seamlessly syncs with bank/credit card accounts to log transactions and generate financial reports. This eliminates manual entry and reduces errors. For around $20/month, Quickbooks provides essential accounting capabilities tailored for storage businesses.
Hire an Accountant
However, it is advisable to partner with an accountant for additional services like:
Setting up a foolproof bookkeeping system
Handling payroll, taxes, and quarterly filings
Performing reconciliations and auditing books
Guiding tax planning and strategy
Preparing and filing annual tax returns
A full-service accountant may cost $1,000 – $3,000 annually but provides invaluable expertise. At a minimum, engage an accountant for year-end tax preparation to maximize deductions and avoid IRS issues. Expect fees of around $500+ for tax prep.
Open a Business Bank Account
Maintaining completely separate finances for your storage business is crucial. Open dedicated checking/savings accounts to keep personal and business funds apart. Never co-mingle money to simplify accounting and avoid tax headaches.
Apply for a Business Credit Card
Also, apply for a small business credit card in your company's name. Business cards don't use your credit – you'll need to provide your EIN, business financials, and ownership information. Approved limits are lower than consumer cards but sufficient for operating expenses.
7. Obtain Licenses and Permits
Before opening your storage business, it is essential to acquire all required federal, state, and local licenses and permits. Get information on federal licenses through the U.S. Small Business Administration. The SBA also offers a local search tool for state and city licensure requirements.
Business License
Nearly all jurisdictions require a general business license to commercially operate within city/county boundaries. Business licenses verify you are compliant with zoning ordinances and registered with the Secretary of State. Fees are typically under $100 annually.
Building Permits
Construction projects like developing a storage facility require multiple permits for each phase. These include grading permits, utilities permits, demolition permits, and building permits for the units themselves. Each permit has its application process and fees based on the scope of work.
Fire Department Permits
You may need permits for the fire suppression system, fire alarms, emergency lighting, hazardous material storage, and more. Fire inspections are also required to ensure life safety before opening. Keeping up with the fire code is crucial for any commercial property.
Signage Permits
Most areas regulate the types, sizes, and placement of business signage. You'll need approvals for monument signs, building signs, directional signs, and any digital displays. Make sure to follow sign codes for proper permitting.
Stormwater Management
New construction requires plans for erosion control and preventing contaminant runoff. You may need stormwater drainage permits and regular inspections after the buildout. Proper drainage is also important for customer access.
Zoning Approval
Your property must be properly zoned for commercial use as a storage facility. If not, you'll need to file for a zoning variance with the planning department before proceeding. Even with correct zoning, site plans usually require separate zoning permits.
8. Get Business Insurance
Carrying proper business insurance is strongly advised when starting a storage facility to mitigate risk. Without coverage, a single incident could lead to financial ruin.
Insurance protects against scenarios like:
The customer slips and falls, sues the facility, and wins a $100k+ judgment.
An electrical fire sparks from outdated wiring and destroys half the storage units, causing $1 million in repairs.
A disgruntled employee deliberately crashed a truck into the building, resulting in $500k of damage.
The right insurance policies safeguard against the many threats that can affect a storage business. Common coverages to carry include:
General liability – protects against bodily injury, property damage, and personal injury claims.
Property – covers damage to your buildings, equipment, and inventory from perils like fire, storms, theft, and vandalism.
Business interruption – provides an income if you cannot operate due to a covered loss.
Workers' comp – mandated coverage for injuries/illnesses employees sustain on the job.
Umbrella liability – additional liability limits above general liability and other policies.
To get insured, first, assess your risks and required coverages. Look for an insurance brokerage experienced in commercial policies. They will shop rates with multiple providers. You'll need to provide details on operations, premises, security, occupancy, and financials. Coverage for a $5 million storage facility may run $25,000 annually.
Protect your livelihood by securing business insurance before opening. The Small Business Administration provides guidance on the types of policies to consider. Don't wait until it's too late!
9. Create an Office Space
Having a professional office space helps meet with prospects, and handle paperwork, and administrative tasks when launching a storage business. The right office setup projects an established image while providing functionality.
Home Office
Working from home can offer convenience and cost savings initially. Expect around $2,000 in expenses for a basic home office setup—desk, computer, phone, filing cabinets, and supplies. However, working where you live has downsides like distractions and lack of separation between work/personal life. It may also feel unprofessional to meet clients at your residence.
Coworking Space
Shared coworking spaces like WeWork provide an upscale, collaborative environment for around $300/month per desk. Coworking offers office infrastructure without the hassle of leasing your own space. Networking with other entrepreneurs is also beneficial. The only potential downside is the lack of privacy for sensitive conversations.
Retail Office
If planning to operate an on-site leasing office, properly furnishing this space creates convenience for renters. Invest around $5,000-$10,000 for reception seating, desks, filing, decor and supplies. An inviting rental office also projects professionalism. Ensure compliance with ADA and local ordinances.
Commercial Office Lease
Leasing dedicated office space provides the most professional setup but also carries the highest cost. Expect to invest around $20,000 for the first month's rent, security deposit, and office build-out/furnishings for 750-1,000 square feet of space. While optimal for meeting clients, the ongoing expense may not make sense initially for tighter budgets. virtual office services could be an interim solution.
10. Source Your Equipment
Launching a storage facility requires acquiring ample equipment for site construction, units, office furnishings, and daily operations. Here are the top options for procuring necessary materials and equipment:
Buying New
Purchasing shiny new equipment from dealers and retailers provides reliability and warranty protection. Storage-specific suppliers like Janus International and Trachte Building Systems offer steel storage units, doors, and building components for delivery and installation.
Buying Used
Major savings can come from buying gently used equipment from prior storage operators. Check industry forums, Craigslist, Facebook Marketplace, and auction/liquidation sites for constructed units, office fixtures, surveillance systems, and maintenance equipment coming from storage businesses that closed.
Renting
Renting certain equipment on a short-term basis can make sense for the construction phase. Consider renting excavators, bulldozers, trenchers, and compactors rather than purchasing this heavy machinery. Cranes and boom lifts may also need temporary renting during vertical building. Avoid buying equipment needed only temporarily.
Leasing
Leasing storage units themselves through a dealer partnership lets you launch operations without huge upfront unit purchases. Look for lease-to-own options so monthly payments eventually gain you ownership.
11. Establish Your Brand Assets
Developing a strong brand identity is crucial for storage startups to stand out, connect with customers, and build recognition. Essential steps include:
Getting a Business Phone Number
A professional business phone number establishes credibility and provides a centralized contact option for prospects. Options like RingCentral offer toll-free and local numbers with call routing, voicemail, and analytics starting around $30/month. A dedicated business line makes your storage operation look legit.
Creating a Logo and Brand Assets
A logo encapsulates your brand visually. Consider bright colors and simple designs given the storage industry. Use style guide elements like fonts, colors, and graphic treatments consistently across platforms. Services like Looka offer fast logo creation starting at $20.
Business Cards and Signage
Professionally printed business cards establish credibility when meeting vendors, investors, clients, and more. They also make it easy for happy customers to refer others. Signage like monument signs, directionals, and building signage help route customers on-site. Order affordable cards and signs from Vistaprint.
Purchasing a Domain Name
Secure a domain name that matches your storage brand for customer discoverability and an authoritative web presence. Use target keywords if possible. Extensions like .com and .storage work best. Registrars like Namecheap offer domains for around $15/year.
Building a Website
Every business needs a website to showcase services, attract leads, and publish info for customers. Build one yourself via user-friendly website builders like Wix or hire a freelancer from Fiverr for around $500. Keep it simple initially. Focus on easy booking, basic pages, and establishing your brand online.
12. Join Associations and Groups
Joining relevant organizations and networking groups is highly beneficial for storage facility owners to gain insider knowledge, partnerships, and marketing exposure. Great options include:
Local Associations
Area storage associations provide the chance to regularly connect with other local facility owners and managers. Top groups include regional chapters of the Self Storage Association and independent associations like the California Self Storage Association. Membership fees are reasonable (under $500/year) for access to events, resources, and promotions.
Local Meetups
Attend local small business meetups and storage-specific trade shows to make connections. Sites like Meetup help find regular networking events nearby. The Inside Self Storage Expo is one of the largest national shows attracting storage operators across the U.S. Rub shoulders with seasoned vets to learn winning strategies.
Facebook Groups
Dozens of niche Facebook groups provide storage tips from fellow facility owners nationwide. Top examples include Self Storage Owners, Operators, and Investors. Read other members' questions and join discussions. Online groups offer free peer knowledge day and night.
13. How to Market a Storage Business
Implementing an ongoing marketing strategy is essential for storage entrepreneurs to fill units, boost visibility, and drive referrals. With the right methods, robust promotion can happen without breaking the bank.
Personal Networking
To start, tap into your inner circle and existing customer base. Satisfied customers are likely to recommend you to friends, and family, and on sites like Yelp. Make it easy for happy renters to share your business. Offer a referral bonus of one month free for any new customer they bring in.
Next, focus on digital and traditional marketing across multiple channels:
Digital Marketing
Google/Facebook paid ads targeted locally by interest and intent
Search engine optimization to rank for terms like "storage units near me"
Active social media pages with special offers and facility photos
YouTube videos showcasing your storage business and processes
Local business citations on directories like Yelp, YellowPages, etc
Retargeting ads that follow site visitors across the web
Email newsletters with helpful storage tips and promotions
Partnerships with moving companies, realtors, and colleges
Online reviews via Google, Facebook, SpareFoot, Yelp
Traditional Marketing
Direct mail flyers to neighborhood homes and businesses
Attending local networking events as the "storage expert"
Domain-specific billboard ads on frequented roads
Local TV commercials if the budget allows
Radio spot ads on popular stations
Promotions at high-traffic community events
Yard signs and banners near your facility
A monthly newsletter to existing customers
The most effective approach blends digital and traditional marketing for omnichannel visibility. Focus on affordable tactics like optimizing your Google Business profile, cultivating reviews, social media outreach, and leveraging partnerships.
14. Focus on the Customer
Providing exceptional customer service needs to be a top priority when starting a storage business to drive referrals, boost retention, and build your reputation.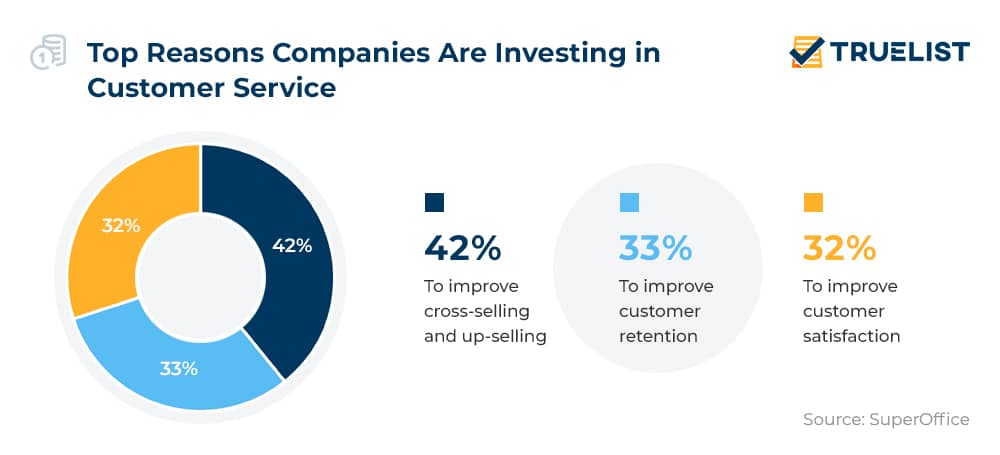 Some ways to increase customer focus in self storage units include:
Small touches like greeting all visitors, quickly answering phones and questions, and addressing issues promptly can set you apart from the competition. Make renters feel valued.
Going above and beyond with existing self storage customers also pays off. When renters access their unit, offer to assist with moving items or provide moving equipment like dollies and blankets for free. Help protect their treasures.
Follow up after key interactions via phone or email to ensure satisfaction. Check-in periodically on longer-term renters and ask if they need any help.
Consider periodic perks like free coffee and donuts on the weekends for your customers. Send a birthday or holiday card to make them feel special.
Train staff to be storage experts who can educate clients and provide solutions. Take time to explain options and recommend ideal unit sizes and features.
If a customer has a problem or files a complaint, address it immediately and offer a concession like a free truck rental. Turn frustrations into goodwill.
With self-storage largely a commodity business, stellar customer service creates a true competitive advantage. Word spreads quickly about great experiences, driving referral business your way.