The subscription box industry has exploded in recent years, with over 10,000 companies worldwide. According to Expert Market Research, the subscription e-commerce market is projected to grow by an average compound growth rate (CAGR0 of 18.4% from 2023 to 2028.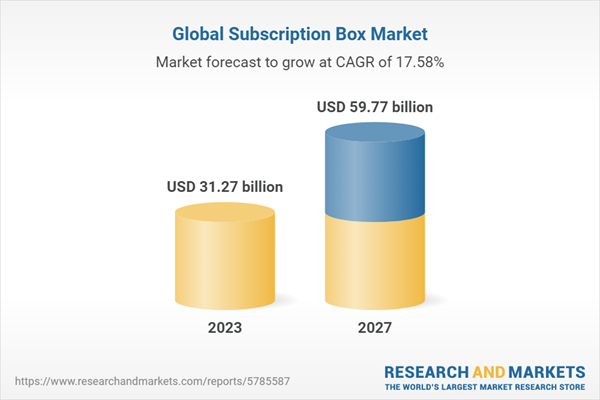 This rapid growth presents a major opportunity for aspiring entrepreneurs. The subscription model allows for recurring revenue and predictable cash flow. Subscribers sign up to receive curated packages of products or experiences on a weekly, monthly, or quarterly basis.
In this guide, we'll discuss how to start a subscription box business. Topics covered include subscription box business market research, competitive analysis, registering an EIN, sourcing equipment, and more.
1. Conduct Subscription Box Market Research
Subscription box business market research comes in two forms, primary and secondary. Primary research is data you collect yourself. This might include a poll asking consumers which subscription box businesses they subscribe to currently.
Secondary research is collected by a third party. It might include statistics from a government website on the market saturation of your local subscription box service industry. Both will help you design your subscription business model.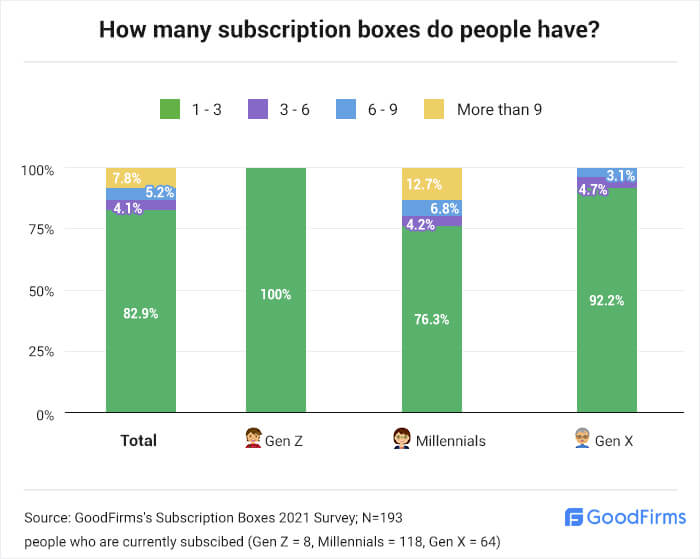 Some data to look for during your subscription box market research include:
Market trends: The most popular subscription box categories are fashion, beauty, food, pets, kids, and hobbies.
Niche offerings: New niche boxes continue emerging, like plant deliveries, survival tools, or STEM projects.
Key drivers: Convenience, discovery, personalization, and the unboxing experience all encourage subscription box sales.
Customer demographics: Over 60% of subscribers are 18 to 44 years old. More women subscribe than men at 56% versus 44%.
Price models: Subscription costs range widely from $10 per month up to $200 for ultra-luxe products.
The subscription box industry continues to grow as more consumers opt for recurring delivery of wanted products. Success lies in identifying a hyper-specific niche and demographic to serve exceptionally well.
2. Analyze the Competition
A thorough competitive analysis is critical before launching any subscription box. Competitive analysis tells you how successful subscription business models can be, and might even offer subscription box ideas you didn't think of.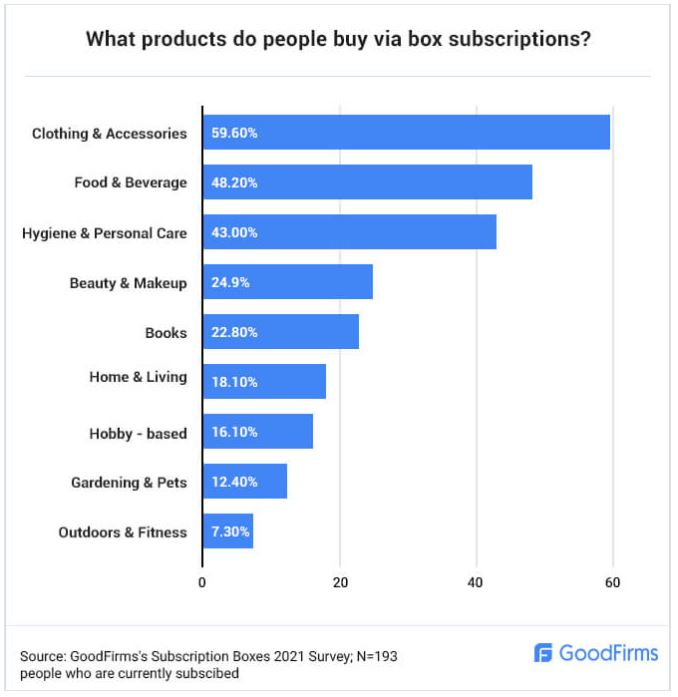 Study other subscription businesses and their websites closely, assessing:
Pricing – What subscription tiers do they offer? How does pricing compare across competitors?
Product mix – What kinds of items are included? How often do boxes change?
Brand partnerships – Do they collaborate with well-known brands?
Customer reviews – What do subscribers like and dislike?
Marketing messaging – What emotions and benefits are conveyed? How do they position their niche?
Platform: Find out which subscription box platform they use.
Evaluate direct brick-and-mortar competitors too. For example, if launching a pet box, analyze specialty pet stores. Consider their product assortment, pricing, and promotions. This gives key insights into consumer expectations.
Next, examine the digital presence and marketing of competitors. Look at:
Social media followings – How many followers/engagement do they have?
SEO performance – What keywords do they rank for? What opportunities exist?
Online ads – Are they running Google/Facebook campaigns? What do the ads convey?
Promotions – Do they offer discounts or free boxes to acquire subscribers?
Partnerships – Are influencers or brands promoting their subscription?
Analyzing competition from all angles pinpoints potential advantages to leverage in your marketing and operations. It also uncovers shortcomings to avoid. Devise ways to differentiate your offer.
By deeply examining existing subscription boxes, you gain data-driven insights to inform your strategy. This helps avoid missteps and sets you up for success.
3. Costs to Start a Subscription Box Business
Starting a successful subscription box involves careful financial planning and cost analysis. Let's break down the likely expenses at launch and on an ongoing basis.
Start-Up Costs
Common startup costs for a subscription box business model, include:
Registration & Fees – Expect around $100-$800 to form your business entity and obtain required licenses/permits based on location.
Website Development – Building a custom branded site with integrated e-commerce typically ranges from $3,000-$15,000 using a professional developer.
Branding & Logo – Design fees for a logo, branding colors/fonts, and packaging usually run $500-$2,500.
Product Inventory – Your launch inventory depends on subscription size and order volume. Plan on $2,000-$5,000 for 100-250 units of curated products to begin.
Packaging – Quality branded boxes, inserts, labels, and shipping materials cost around $2-$4 per box.
Office Equipment – A computer, printer, phone, furniture, and supplies will likely run you $1,000-$5,000.
Total Start-Up: Estimate $7,000-$30,000
Ongoing Costs
Ongoing costs encountered by most subscription box businesses include:
Product Inventory – Continuously replenishing your inventory of subscription box items. Projects around $2,000-$15,000 per month.
Packaging – Ongoing purchase of subscription boxes, inserts, and labels as you scale. Around $100-$1,000 monthly.
Order Fulfillment – Outsourced fulfillment and shipping fees typically range from $2-$8 per box.
Payment Processing – Transaction fees from payment gateways like Stripe average 2.9% + $0.30 per transaction.
Website Hosting – Expect $10-$100 per month for hosting fees depending on traffic.
Email Service – Email marketing tools like Mailchimp cost $10-$50+ monthly.
Advertising – Budget for online ads like Google, Facebook, and Instagram – often $300-$2,000+ per month.
Software Costs – Subscription management software and sales tax automation average $30-$100 per month.
Salaries – If hiring help, budget employee wages, payroll taxes, and benefits.
Taxes – Quarterly estimated income tax payments. Yearly corporate tax filing fees.
Insurance – General liability and product insurance typically costs a few hundred dollars annually.
Total Ongoing: Estimate $5,000-$25,000 per month.
Budget accordingly and run lean initially. Optimize operations over time to control recurring costs. Reinvest revenue into growth while balancing profitability.
4. Form a Legal Business Entity
When launching a subscription box business, one of the first legal steps is choosing your business structure. Each entity has advantages and disadvantages to weigh. Let's compare the top options.
Sole Proprietorship
A sole proprietorship is owned and operated by one person. It's the simplest and most common small business structure.
Pros:
Easy and inexpensive to establish. Just register your business name.
Complete control over all decisions.
Taxed only once on personal returns.
Cons:
Unlimited personal liability. Your assets can be seized to settle debts and lawsuits.
Raising investment capital can be challenging.
Credibility may be difficult to establish with certain suppliers.
Partnership
A partnership involves two or more co-owners sharing control and profit/losses. A partnership agreement outlines the details.
Pros:
Fairly easy to establish. Just file a partnership agreement.
Shared capital, skills, and expertise between partners.
Cons:
Joint and several liabilities. Partners are personally liable for each other's decisions and actions.
Requires a high degree of trust and communication between partners.
Partnership dynamics can get complicated. Disagreements may arise.
Limited Liability Company (LLC)
An LLC combines aspects of partnerships and corporations. It limits owner liability and allows tax flexibility.
Pros:
Owners have limited personal liability protection for company debts and lawsuits.
Less record-keeping than a corporation.
Profits pass through and are taxed only once on personal returns.
Cons:
More expensive to establish than sole proprietors. Requires Articles of Organization.
State compliance requirements.
Corporation
A corporation is a separate legal entity owned by shareholders. It provides the strongest liability protection.
Pros:
Shareholders have no personal liability for company debts or lawsuits.
Raising investment capital can be easier.
Corporations can deduct expenses before taxes.
Cons:
The most complex and expensive entity to establish and maintain.
Requires regular shareholder and board of directors meetings.
Double taxation on corporate profits and shareholder dividends.
5. Register Your Business For Taxes
One key legal step for your new subscription box company is obtaining an Employer Identification Number, or EIN, from the IRS. This unique identifier is like a Social Security Number for your business.
An EIN is required to open a business bank account, apply for business licenses, and file taxes for your company. It allows you to establish your business identity separate from your personal Social Security Number.
The process of getting an EIN is quick, free, and done entirely online via the IRS website.
Follow these steps:
Navigate to the EIN Assistant and select Apply Online Now.
Choose View Additional Types, then select View Additional Types for Sole Proprietorships.
Enter your personal information, business name, address, and details about your LLC.
Apply and record the EIN when provided.
The EIN is generated instantly upon completing the online form. The whole process only takes about 10-15 minutes.
In addition to your EIN, remember to register with your state revenue department to collect and remit sales tax. This enables properly charging tax on subscription box orders placed by customers in your state.
6. Setup Your Accounting
As a subscription box entrepreneur, meticulous bookkeeping and accounting right from the start is crucial. With frequent inventory purchases, order shipments, and subscriber transactions. Tracking finances can become complex quickly.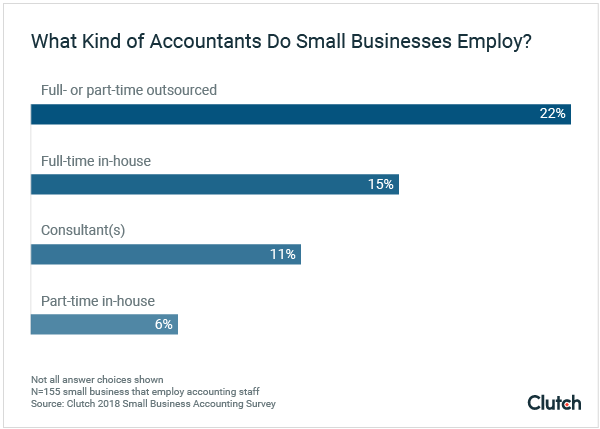 Accounting Software
Using small business accounting software like QuickBooks streamlines everything. It automatically imports data from connected bank/credit card accounts to track income, expenses, account balances, and taxes in one place. The seamless automation saves hours of manual entry time every month.
Hire an Accountant
Expect to invest around $200 to $500 per month for an accountant on retainer. Solely using one for year-end tax help still runs $500-$2,000. Their expertise helps maximize write-offs and deductions legally. Professional accounting services are invaluable.
Open a Business Bank Account
Be sure to separate personal and business finances. Open a dedicated business checking account using your EIN, not your Social Security Number. This keeps all transactions organized. Plus, many expenses like inventory, supplies, software, and advertising can be written off by a formally registered business.
Apply for a Business Credit Card
Apply for a small business credit card using your EIN and company info. This helps track expenses without mingling personal funds. It also starts building your commercial credit profile. Issuers weigh factors like time in business, revenue, business type, and personal credit score in determining approval and credit limits.
7. Obtain Licenses and Permits
Before officially launching your subscription box business, it's crucial to have all required licenses and permits in place. Check federal license requirements through the U.S. Small Business Administration. You can also use the SBA local search tool to find state and city permit requirements.
Nearly all states require obtaining a general business license to legally operate. Fees are typically under $100 annually. A seller's permit or sales tax license is also needed. This enables collecting and remitting sales tax in your state.
If your subscription boxes contain any food items, specialized permits are likely required. For example, a food processing or handling license for preparing and packaging food gifts. Or a cottage food operation permit for low-risk packaged foods made in home kitchens. Rules differ by state and municipality.
Businesses selling or distributing alcoholic beverages need liquor licenses. This applies to subscription boxes with wine, beer, spirits, cider, etc. You must verify recipient age, obtain proper permits per state, follow strict shipping regulations, and collect excise taxes.
If using a third-party fulfillment or warehouse partner to store and ship subscription boxes, verify they have all needed licenses. For example, their business license, food handling permits if applicable, liquor licensing, and sales tax registration should be up to date.
8. Get Business Insurance
Operating any business carries inherent risks. The right insurance coverage protects your company's financial interests if the unexpected occurs. For subscription box entrepreneurs, policies like general liability, product liability, property, and errors and omissions insurance are wise to consider.
Being underinsured opens dangerous exposure. Just a few scenarios where a lack of proper coverage could devastate your business include:
Shipping a defective product that injures a customer. Without product liability insurance, you'd be personally responsible for medical bills and legal damages.
An electrical fire destroys your office and inventory. Commercial property insurance helps recoup the costs of damaged assets.
Sending subscription boxes to the wrong addresses due to a computer error. Errors & omissions insurance covers monetary harm from tech mishaps.
The good news is obtaining business insurance is fairly straightforward. Follow these steps:
Determine key policy types and coverage amounts needed based on your operations. Work with an insurance broker who understands subscription commerce risks.
Provide details about your business, inventory, location, shipping frequencies, etc. to get accurate quotes.
Choose a plan that fits your budget but does not skimp on adequate coverage. Pay premiums monthly or annually.
Connect with an experienced attorney to review policy terms and exclusions.
Display proof of insurance on your website and facility.
Report any claims immediately per your policy's guidance to get issues resolved.
Protect your livelihood with comprehensive policies tailored to safeguard your specific subscription business. The peace of mind is invaluable to operate without undue worry.
9. Create an Office Space
As your subscription business scales, securing an office space can optimize operations. It creates a professional workspace for activities like product inventory storage, order assembly and fulfillment, employee workstations, meetings, and more. Let's explore potential options:
Home Office
Converting a spare room into a home office is a cost-effective starting point, often with little to no added rent. It provides convenience and simplicity for solo entrepreneurs. Expect to invest around $500 to $2,000 to set up furnishings, supplies, and equipment.
Coworking Space
Joining a coworking community like WeWork provides an affordable, flexible shared office environment. Access to business amenities and networking without the cost of a long-term lease. Hot desk rates average $200 to $500 per month. Private offices run $500 to $1,500 monthly.
Commercial Office
Leasing dedicated commercial office space is ideal once your team hits 3 or more employees. Expect to pay $15 to $30 per square foot in monthly rent plus utilities and maintenance fees. Investing in proper build-outs for offices, conference rooms, and mailrooms, also runs $30 to $100 per square foot.
10. Source Your Equipment
Launching a subscription box requires various equipment and materials. Strategic sourcing saves money while still obtaining needed items. Here are the top options:
Buy New
Brand-new options ensure flawless condition and warranty coverage. Shop small business retailers like Uline and Webstaurant Store for packaging materials, shipping labels, office supplies, and fulfillment tools like scales. Expect 20% to 50% higher costs than alternatives.
Buy Used
Gently used equipment through platforms like Craigslist, Facebook Marketplace, and eBay offers major discounts. Search for items like shipping scales, label printers, and reusable product containers. Inspect carefully before purchasing and factor in potential repair costs.
Join Facebook groups dedicated to subscription box owners to access deals on surplus supplies being sold by other businesses.
Rent
Consider renting more costly or short-term equipment. Photography rental houses like BorrowLenses allow access to professional product styling tools, lighting gear, cameras, and backdrops for e-commerce needs.
Rent workspaces, office furniture, and computers through companies like Regus. This avoids large upfront investments.
Lease
Leasing essential equipment through companies like Marlin Equipment Finance can be more affordable than buying outright. Payment plans on machinery like high-volume label printers or conveyor systems spread costs over time.
Leasing newer models with full-service maintenance plans included also minimizes potential repair bills down the road.
11. Establish Your Brand Assets
Crafting a strong brand identity is crucial for subscriber acquisition and retention. Let's explore the essentials for conveying professionalism and connecting with your audience.
A Business Phone Line
Get a dedicated business phone number from providers like RingCentral. Choose a local area code even if incorporating it remotely. This enables building local trust and provides customer support options beyond just digital channels. Expect to pay $20 to $50 monthly for a cloud-based business phone line with call routing and voicemail capabilities.
A Recognizable Logo
Your logo is a quick visual brand symbol. Consider clean, minimalist logo types that are legible in small sizes online. Companies like Looka make professional logos for ~$50.
Ensure logo use is consistent across platforms. Place prominently on your website, emails, boxes, invoices, ads, and all assets.
Business Cards and Signage
Business cards establish credibility in meetings with suppliers, partners, or networking events. Order professional designs with your logo, tagline, contact info, and mailing address from printers like Vistaprint.
Signage like window decals, banners, and permanent office signs further legitimizes your brand locally.
A Domain Name
Choose a domain name using keywords relevant to your niche while keeping it short and simple. For example, coffeeclubbox (dot) com for a coffee subscription.
Use domain registrars like Namecheap to buy affordable domains at $15 annually. Opt for .com if available.
A Responsive Website
Your website is the hub for subscriptions. Use DIY builders like Wix for an affordable option at $5 to $50 monthly. Or hire web developers on marketplaces like Fiverr for added functionality. Must-haves include clear branding, product descriptions, integrated ecommerce, and a blog or content strategy. Apply SEO best practices to get found.
12. Join Associations and Groups
Tapping into local networks and industry communities can provide invaluable insights as a new subscription entrepreneur. Here are ways to connect:
Local Associations
Joining niche business associations opens access to veteran industry players right in your area. For example, the [Local Gift Basket Association] provides forums to trade tips on suppliers, marketing, and operations among gift box sellers statewide.
Or the [City Name] Entrepreneurs Group that hosts small business mixers across all industries to swap ideas. Most organizations offer affordable dues under $100 annually in exchange for membership benefits.
Attending Local Events
Keep tabs on relevant meetups and trade shows happening nearby using sites like Meetup. Interacting in-person fosters relationships with fellow business owners. Exchanging business cards and follows opens ongoing dialogues.
Facebook Communities
Engage with online groups like the Subscription Box Basics on Facebook. Niche communities exist for nearly every subscription vertical too. Surrounding yourself with fellow entrepreneurs building recurring revenue businesses provides camaraderie and learnings no matter your experience level.
13. How to Market a Subscription Box Business
Implementing an ongoing marketing strategy is imperative for attracting and retaining loyal subscribers. Let's explore proven channels to get the word out.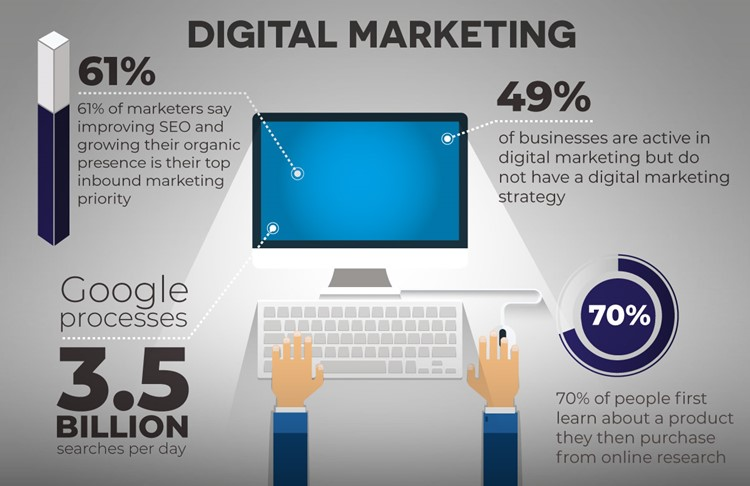 Friends and Family
First and foremost, tap into your personal and professional networks. Nothing is more powerful than word-of-mouth referrals from satisfied customers. Incentivize sharing and reviews with referral codes good for 10% to 20% off their next box. Quickly building a base of brand advocates organically supercharges growth.
Digital Marketing
Some ways to market your subscription box service digitally, include:
Google/Facebook Ads – Target interested demographics via paid search and social ads. Start with $100-$300 monthly to test messaging and offers.
SEO – Research relevant keywords and optimize website content to rank highly in organic search results.
Email Marketing – Send promotional and informational emails to engage past customers. Just 2-4 emails monthly see high open rates.
Social Media – Post interesting lifestyle content daily showcasing your niche and products on Instagram, Facebook, Pinterest, etc.
YouTube – Create unboxing videos and tutorials aligned to your niche for traffic and visibility.
Blogging – Publish in-depth articles like gift guides and gear reviews monthly to attract new visitors.
Traditional Marketing
Use traditional marketing strategies, such as:
Direct Mail – Send postcards and catalogs showcasing new products and promotions to get on the radar of prospective subscribers.
Print Ads – Local publications, industry trade magazines, and niche interest magazines provide targeted reach.
Radio Spots – Affordable short radio commercials on local stations or targeted digital streaming channels.
Flyers – Distribute flyers and coupons where your target audience frequents like gyms, offices, community boards.
Diversifying efforts across multiple channels both digital and traditional ensures maximum exposure. Continually test and refine tactics based on performance. Growth takes persistence but pays dividends long-term.
14. Focus on the Customer
Providing exceptional customer service is make-or-break for subscription brands. How you support subscribers directly impacts growth.
Respond quickly and positively to complaints, you can turn frustrations into delights.
Share coupon codes to replace damaged items for free.
Overnight a new box after a postal mishap.
Refund promptly if you fall short.
In the competitive subscription business, experience is everything. Invest in the tools, staff training, and hands-on approach needed to foster meaningful customer relationship.