Tow trucks are a necessity in a world where automobiles are the number one mode of transportation. Future Market Insights predicts the industry will earn $766.8 million USD by 2032.
Globally, the market is poised for ongoing growth with a predicted compound annual growth rate (GAGR) of 5% between 2022 to 2032. For newcomers, this is a sign to get in on the ground floor before the market explodes.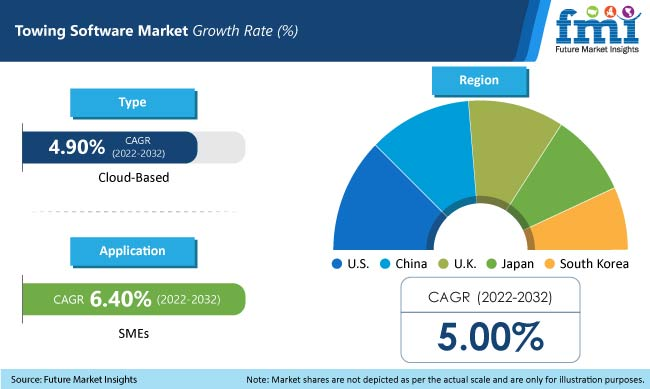 In this guide, you'll get a closer look at the steps needed on how to start a tow truck business. From market research and cost analysis to accounting and forming a legal business entity, there's lots to learn. Let's get started.
1. Conduct Tow Truck Market Research
Market research is an important step in the early stages of any business venture. It gives you the information needed to buy equipment, price services, and stand apart from competitors.
There are two types of market research, primary and secondary. Primary research is information you find yourself, including:
Speaking with local auto shops
Polling locals
Driving around to check on the local parking situation
Secondary research is the locating of information accumulated by others, such as:
Data from government sites
City records
Local tow statistics
Industry data
Market research covers a wide variety of information to help you better understand the tow truck industry, including:
Target customers
Customer demographics
Fleet size requirements
Local parking and towing laws
Average rates for local towing services
Required machinery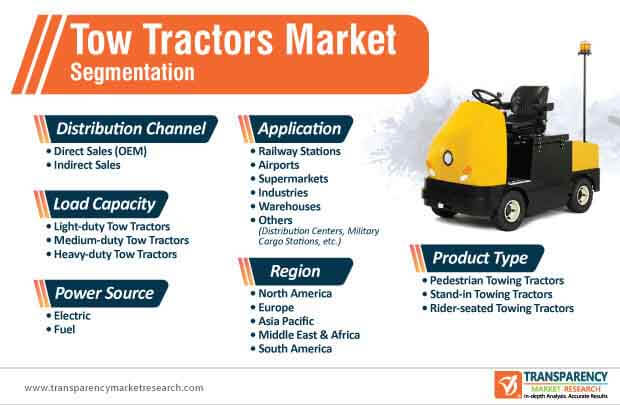 Market research directly impacts brand visibility, customer engagement, and marketing practices. It gives you the information you need to get ahead.
Choosing the Right Towing Services for Your Towing Company
Tow truck businesses aren't a one-trick pony. That is, there's more than one kind of towing to be done, and the broader your range of services, the broader your range of customers.
Some of the services your tow business could offer include:
Long distance towing
Local towing
Oversized vehicle towing (trucks, busses, motor homes, etc.)
Motorcycle towing
Boat transportation
Deliveries of gas and diesel
Collision towing (minor and major)
Tire delivery/change
Battery jump
Look to other local tow truck businesses to see what services are already offered in the area. Diverse services ensure your brand stands apart. For additional service ideas, try polling customers through social media.
2. Analyze the Competition
As you check out the competition for services, take a closer look. Competitive analysis tells you when other tow service providers are available, their current pricing structures, marketing methods, and what customers are saying about them.
One of the things to look for during competitive analysis is market saturation. Saturation depends on the number of tow truck drivers servicing your area. According to Zippia, there are 31,514 tow truck businesses in the United States.
As saturation levels rise, so does the importance of branding. Begin your competitive analysis research by:
Visiting local tow truck websites
Checking competitor social media practices (read comments, check customer engagement, etc.)
Read online reviews
Talk to competitor customers
Visit other tow companies in person
All these things provide stepping stones for developing your own branding strategies and customer engagement tactics.
While most of your competitive analysis is likely local, some tow truck businesses service nationally. Here are some of the major players in the towing industry:
One of the biggest towing companies across the U.S. is United Road Towing. The company has teams operating in Los Angeles, CA, Las Vegas, NV, Dallas, TX, El Paso, TX, San Antonio, TX, Miami, FL, Chicago, IL, Boston MA, and Nashville, TN.
Good Sam offers 24/7 roadside assistance across the U.S., Canada, and Puerto Rico. They offer multiple plans, corporate benefits, and family coverage at no extra charge.
All City isn't a national player like United or Good Sam. It's based in Arizona, with more than 53 tow vehicles across the state. They specialize in heavy-duty, light-duty, specialty transport, and private property towing.
Another state-wide towing service is Suburban Towing. The company is based in Louisville, KY, with over 63 tow trucks in and around the city. Along with roadside assistance and other general towing services, Suburban offers HAZMAT, a mobile crane, and heavy recovery.
You may also want to look into tow truck franchise options, such as Speedy Towing in Utah.
3. Understand the Costs of Starting a Tow Truck Business
Starting any business costs money, but a successful tow truck business requires a large investment. Along with general costs such as licensure and business entity formation, there are tow trucks to obtain.
Here, we'll take a closer look at the costs tow truck operators encounter as you set out on a new business endeavor.
What Does It Cost to Start a Tow Truck Business?
A tow truck business can cost anywhere between $50,000 and $1 million to start. This depends on the size of your towing fleet, and the types of vehicles you tow.
Franchising a tow truck business also includes start-up costs. Expect to invest somewhere from $65,900 to $120,400 total, including a required liquid capital of at least $30,000. Franchising is a good choice for veterans, who often receive a discount on the initial investment.
As you consider start-up costs, here are a few of the fees you'll encounter:
Tow truck(s)
Website domain and management
Marketing
Office space
Office equipment
Signage
Legal fees
Accounting services
Employee wages
Costs alter depending on where your business is located, the types of tow trucks you purchase, and even the type of office space you use. In the case of a multi-truck towing company, you may also require a garage or warehouse.
Business Equipment/Materials
The most important equipment for a tow truck company is your trucks and towing equipment. Some of the basic tools required to get started include:
Tow Truck: $100,000 to $900,000 new or $50,000 to $100,000 used
Winch Line: $44 to $155
Forged Towing J Hook: $40 to $60
Jump Starters: $200 to $700
Cluster Hook: $40 to $60
Towing Ratchet Tie Down Strap: $70 to $80
Lockout Wedge Kit: $30 to $100
Towing Chains: $40 to $100
Tool and tow supply pricing vary by supplier. Look at Idea Auto Repair for tools. New tow trucks are pricey but can be purchased directly from branded retailers. You can also buy used from companies like Commercial Truck Trader.
Cost of Renting or Leasing a Location
Towing company owners need a place to operate and store automobiles. This involves renting a commercial property, and perhaps an industrial warehouse or garage as well.
Most commercial properties are leased per square foot. You'll find them listed, for example, for $20 per square foot for a 1,000 unit. This would be $20,000 per year to lease. You could also purchase a steel garage starting at $50,000.
Business Formation
Starting a tow truck company requires proper business formation. To do this, you simply register your business with the Small Business Administration. The registration process is straightforward and can be completed online. To register a name and receive business permits you'll pay around $300 to $800.
Business Insurance
Business insurance is a must-have for all business types. A towing business requires commercial auto insurance as well.
Premiums for auto insurance are calculated based on years and experience driving, vehicle type, previous accidents, and other factors. According to Investopedia, most businesses can expect to pay somewhere in the range of $147 a month.
Utilities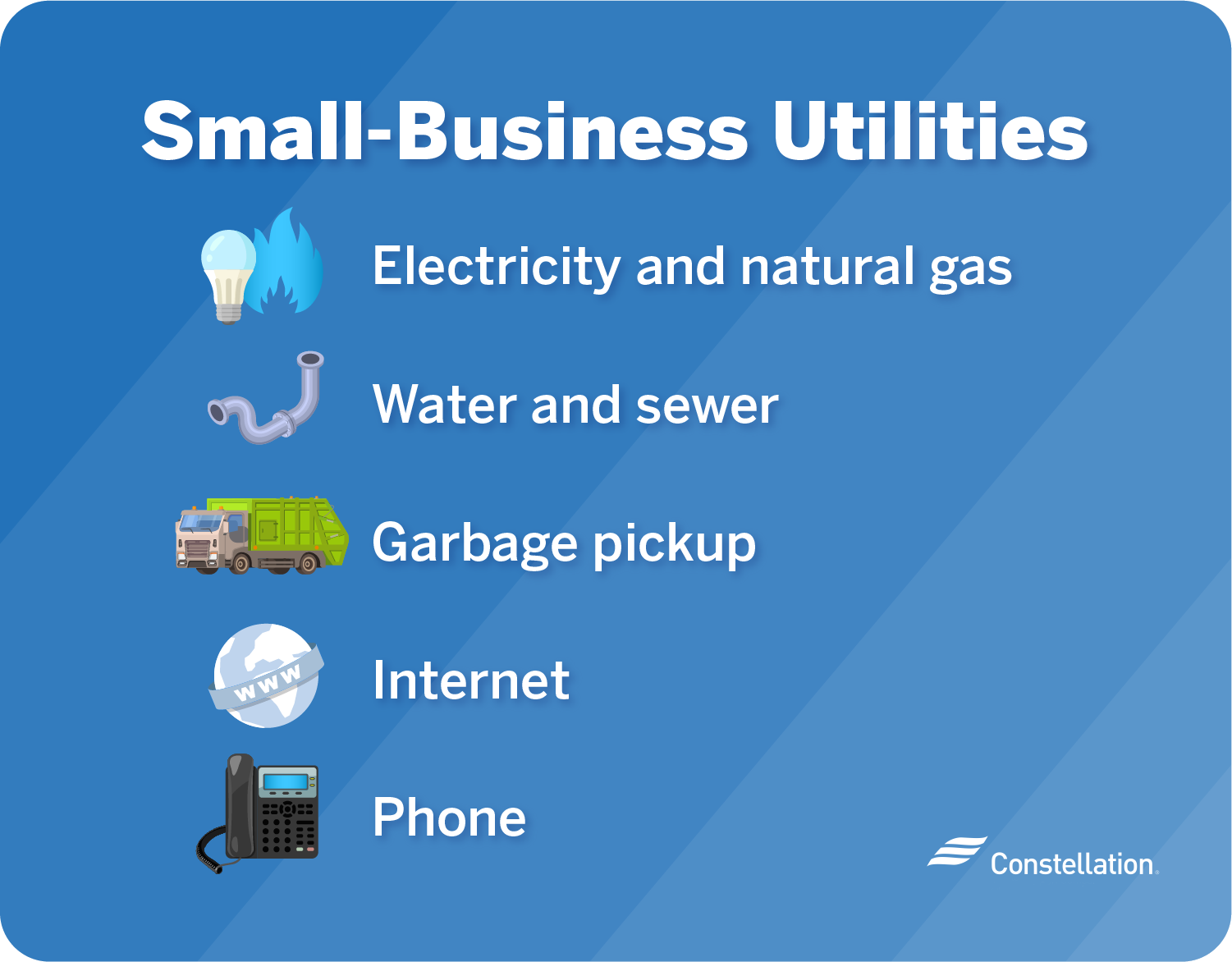 Utility costs depend on usage, the size of your commercial space, and the types of utilities in use. Most business owners spend roughly 4% of their entire budget on utilities. This includes amenities like:
Internet
Electricity
Phone
Water
In the city, garbage may be included as a government-funded service. Check the bylaws in your region. In cases of phone and internet, you may save by bundling.
What Are the Ongoing Costs of a Tow Truck Business?
Startup fees aren't the only costs you'll encounter as a new tow truck business owner. There are ongoing fees to contend with as well. These are expenditures that remain ongoing through the life of your business, such as:
Rent
Truck fuel
Truck maintenance
Banking fees
Marketing services
Office supplies
Utilities
Hiring and training employees
Employee wages
If you offer promotional merchandise or sell equipment such as spare tires and jump cables, inventory is another ongoing cost.
4. Form a Legal Business Entity
Now that you know what it'll cost to get your business started, it's time to make it all legal. You must form a legal business entity before operating in the United States.
There are four entities to select, including Limited Liability Corporations (LLC), Partnerships, Sole Proprietorships, and Corporations.
The most common, and beneficial entity, for a small business is an LLC.
Limited Liability Corporation (LLC)
An LLC is a popular business entity choice for startups. It offers maximum personal protection while maintaining all the decision-making power. LLCs separate personal and professional assets. If the business fails, your personal wealth is safe.
Sole Proprietorship
As the name suggests, a sole proprietorship is a business entity for a single person (or a married couple embarking on a business together). It provides the same decision-making power to the owner but without added personal protection.
In the case of a sole proprietorship, if the business goes bankrupt, lenders may look to your personal assets for compensation.
Partnership
A partnership is very close to a sole proprietorship, except it's designed for multiple business owners. A partnership is a good choice for a family-run business, where everyone wants a say in the day-to-day running of things.
Like a sole proprietorship, a partnership leaves personal assets open to risk if the business fails.
Corporation
Finally, a corporation is the most solid, and extreme, of the legal business entities. Applying for a corporation entity is complex and takes time. This is a good option for a large company or chain of businesses.
A corporation protects personal assets the same way an LLC does. However, for a small business owner, it's an expensive investment and one which usually isn't worth the trouble when an LLC is within reach.
5. Register Your Business for Taxes
A legal business must register with the U.S. Small Business Administration for tax purposes. Registering your business provides you with an Employee Identification Number (EIN). The EIN is also called a Federal Tax ID. It's used to file taxes and ensure you can pay employees.
Tow truck business owners register for an EIN through the U.S. Small Business Administration. Your EIN also allows you to open a business bank account and apply for a business credit card.
6. Setup Accounting for Success
Tow truck business owners have a lot of moving pieces on the board. Monitoring spending, dealing with invoices, and managing end-of-year tax documents is a lof of extra work to take on. Hiring an accountant, or investing in accounting software is a big help.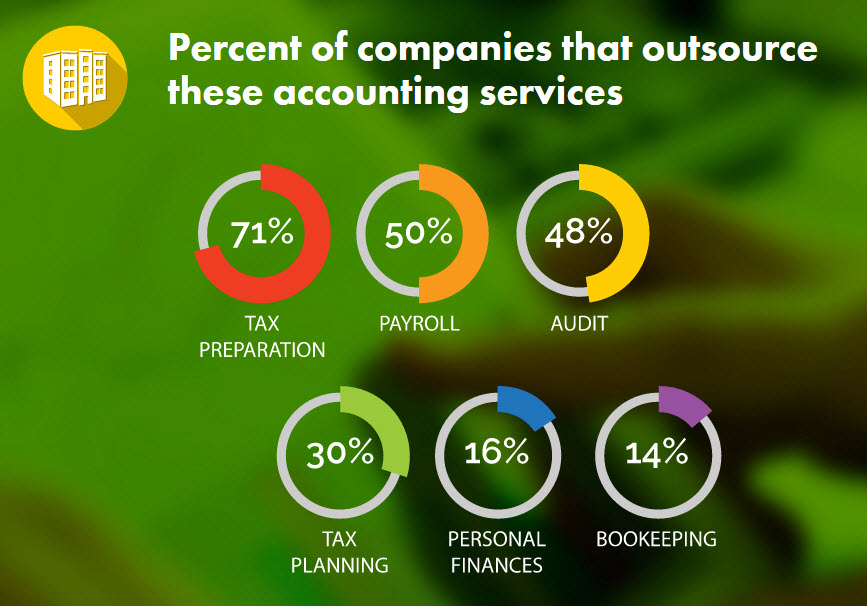 Here are some of the common methods of accounting used by small businesses.
Accounting Software
Accounting software helps with a lot of financial loose ends. Use it for record and bookkeeping, invoicing, payroll scheduling, and reporting.
One of the top accounting software products is QuickBooks. Quickbooks offers a variety of packages for different business types and budgets. It helps with cashflow management, job costing, billing, and even inventory control.
Find an Accountant
Even the best software can't replace a physical accountant at tax time. Using software minimizes your need for an in-house accounting team. You should still consider investing in a certified accountant come tax season.
Filing business taxes is complex. There's a lot of red tape to figure out, and you don't want to miss any dotted i's or crossed t's. Having a professional to back you up ensures everything goes smoothly.
Expect to pay somewhere in the range of $150 to $400 an hour for a solid accounting service. If you only need these services once or twice a year, it's well worth the cost.
Get a Business Bank Account
A business bank account helps keep personal and professional finances separate. The IRS suggests business bank accounts to minimize confusion and the risk of auditing. Tiny mistakes turn into big ones when personal money comes out of the business account and vice versa.
A business bank account is beneficial for:
Spending reports
Tax document accumulation and management
Organization
Accountability
If for no other reason, opening a business bank account makes your towing company appear professional and polished.
Apply for a Business Credit Card
Along with your business bank account, you should consider a business credit card. Again, this is the best way to separate your personal and professional spending and avoid fraud speculations.
There are several benefits to a business card vs. a personal card, including low APR, higher rewards, and tighter financial management.
Business credit cards may be registered to your business using your EIN, but it still counts toward your personal credit score. Track expenditures, and be sure to make payments on time.
7. Obtain Business Licenses and Permits
Operating a tow truck business requires specific licenses and permits. You can check on federal requirements through the U.S. Small Business Administration. Towing companies may require permits for oversized vehicles through the U.S. Department of Transportation.
You can also search locally for state permits and licenses you'll require through the SBA's website. Search by zip code and city name to find your city requirements.
8. Get Business Insurance
We touched on business insurance a little bit above. Towing companies require commercial auto insurance on any vehicle driving under the company. You'll also need general liability insurance to protect your business as an entity, and commercial property insurance.
General liability insurance protects you from financial and legal trouble caused by damage to others or their property by your service. If a customer trips while entering your property and is injured, your business insurance helps pay hospital and legal fees.
General liability insurance costs somewhere in the range of $300 to $1,500 monthly for protection up to $1 million dollars.
Commercial property insurance protects your inventory, trucks, and supplies if the property is damaged. If there's a fire at your towing business, for example, commercial property insurance reimburses you for lost assets.
Commercial property insurance runs roughly $1,000 to $3,000 for $1 million worth of protection.
9. Create an Office Space
A towing business operator needs a garage, but your business also requires office space. The office is where administrative duties, training, invoicing, bidding, and other elements of the towing industry take place.
There are many ways to create an office space, whether you choose to have it on-site at the garage, or separately. Here are a few of the most common office space options:
Home Office
A home office has easily become one of the most common in a post-COVID-19 pandemic world. Many business owners wound up working from home, and it's no surprise that many stayed. Home offices are often more affordable than commercial settings and come with benefits like:
No lease or rental contract
No rental fees
Tax incentives
The comfort of home
Businesses with home offices are allowed by the IRS to deduct up to $1,500 per year. This can be added up as $5 per square foot of office space, or as individual cost deductions, such as:
Mortgage payments
Renovations
Utilities
Office equipment
Take a look at the IRS website to confirm office restrictions before setting yours up.
Commercial Building Office
Commercial office space is available at a per-square-foot rental rate. These offices are a nice concept for corporate-type businesses. They don't make sense financially or productively for a towing company.
On-Site in Garage
If your towing business has a garage, you might have space for an office on-site. Like a home office, this saves costs on rent for an additional unit. It has the added benefit of placing you close to the action so you can monitor your team, fleet, and inventory.
CoWorking Office
A coworking office is a modern invention that offers you a rented office space at a reduced amount. Think of it as a commercial time share. You use the office during your scheduled hours, and other businesses use it during theirs.
WeWork is a leader in the coworking office space. They offer a range of plans and options, including private, semi-private, and shared office spaces.
10. Source Your Equipment
A towing business requires a lot of tools and machinery. As a startup, there's not always money in the budget to take the first truck you see. This means shopping around and being strategic with your business budget.
Here are a few options to consider when sourcing equipment for your tow company.
Buy New
Buying a new tow truck is a big investment. It offers the incentive of new functional equipment with a lengthy warranty period. It's also expensive. A brand-new tow truck can run anywhere between $60,000 to $150,000.
Some places to seek out new towing equipment are Miller Industries and Lynch Truck Center.
Buy Used
Used equipment is another way to go for a new tow truck startup. Used equipment comes without the big price tag but with the potential for more maintenance along the way. It's a trade-off requiring a keen eye for a good deal and a quality vehicle.
You can buy used tow trucks from Lynch Truck Center, or check out Craigslist and Facebook Marketplace for local sales.
11. Establish Your Brand
Branding is incredibly important in a local industry like towing. You want to set yourself apart in your market from competitors and build a following with consumers. There are many ways to build your brand, and we'll cover some of the top steps here.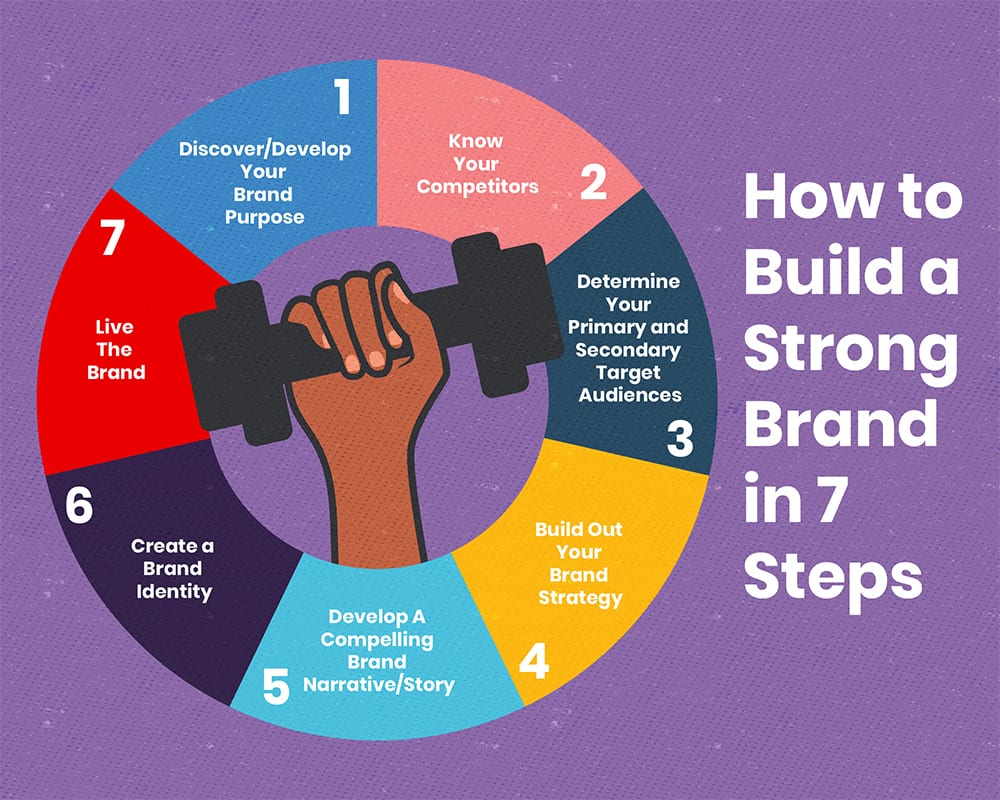 Get a Business Phone Number
A business phone line creates an immediate level of professionalism for your business. It also associates your company with a phone number. This makes it easy for you to maintain separation between personal and professional calls.
Most big box phone companies offer business lines, including T-Mobile and AT&T. Another reliable and affordable option is Google Voice. For as low as $10 monthly, you can add a new business line and use your Google account from any tablet, phone, or computer.
Create a Logo & Brand Assets
Make your brand memorable by creating an inspiring logo. A logo tells customers who you are and helps them remember and compare you to other tow operators. For logo creation, we recommend Looka.
Looka uses modern AI technology to create innovative logo designs based on your preferences. Click through a wide range of font styles, colors, images, outlines, and templates. Next, Looka creates a unique logo based on those tastes.
Put your logo on business cards, garage signage, and even the sides of your tow trucks.
Create Business Cards and Signage
For those signs and business cards, look to Vistaprint. Like Looka, Vistaprint helps you design business cards based on other choices you make including theme, color, and images. Choose from matte or glossy cards, and upload your branded logo directly to your Vistaprint account.
Vistaprint is a useful tool for new tow truck business owners. Choose a package that includes more than just business cards. Get stickers, labels, bags, and stationery with your logo.
Purchase a Domain Name
Even in the hands-on world of towing, websites are crucial. Your online presence as a local business owner helps build a brand following and encourages customer engagement. Choose a domain name that represents your business and industry so customers can find it easily.
There are plenty of places to pick up a domain name. Try Namecheap.com for as little as $6 annually.
Build a Website
A domain name is nothing without a smartly designed web page to go with it. Your website should be easy to navigate, relevant to your brand and business, and provide customers with all the details they need to get in touch.
If you're not web savvy, don't stress. You can hire a freelancer to design your website through platforms like Fiverr.
You can also create a website using premade templates with web design platforms like Wix.
12. Join Associations and Groups
Mingling and getting your name out there is a great way to make your brand noticeable. Look for associations and groups to gain support in your industry, and get the word out about your brand.
Some associations to try include the Towing and Recovery Association of America and the Emergency Road Service Coalition of America.
Local Associations
Along with national and international associations for tow truck companies, check out local associations. Depending on your state, you might find this information through your local government website, social media, your community center, or church bulletin boards.
Local Meetups
Meeting up with other industry leaders in towing is useful for evolving with your industry and building connections. Trade shows, conventions, and other local events are a good opportunity for this. You can also use websites like Meetup to find like-minded people.
Meetup works by searching for local groups in towing, or by creating your own towing meetup. Search by city, zip code, and industry to find events near you.
Facebook Groups
Facebook is an untapped resource for many towing businesses. Use Facebook Groups to learn about new towing vehicles, methods, and events.
If you can't find a Facebook towing association to connect with, start your own. It could be the next big thing in towing networking.
13. Focus on Marketing
A new business relies heavily on marketing to create brand awareness. Tow truck companies are a field-based business model and as such use a lot of word-of-mouth marketing solutions. As a newcomer to the industry, you should also invest in traditional and digital marketing.
While you consider your marketing options, here are a few methods to try.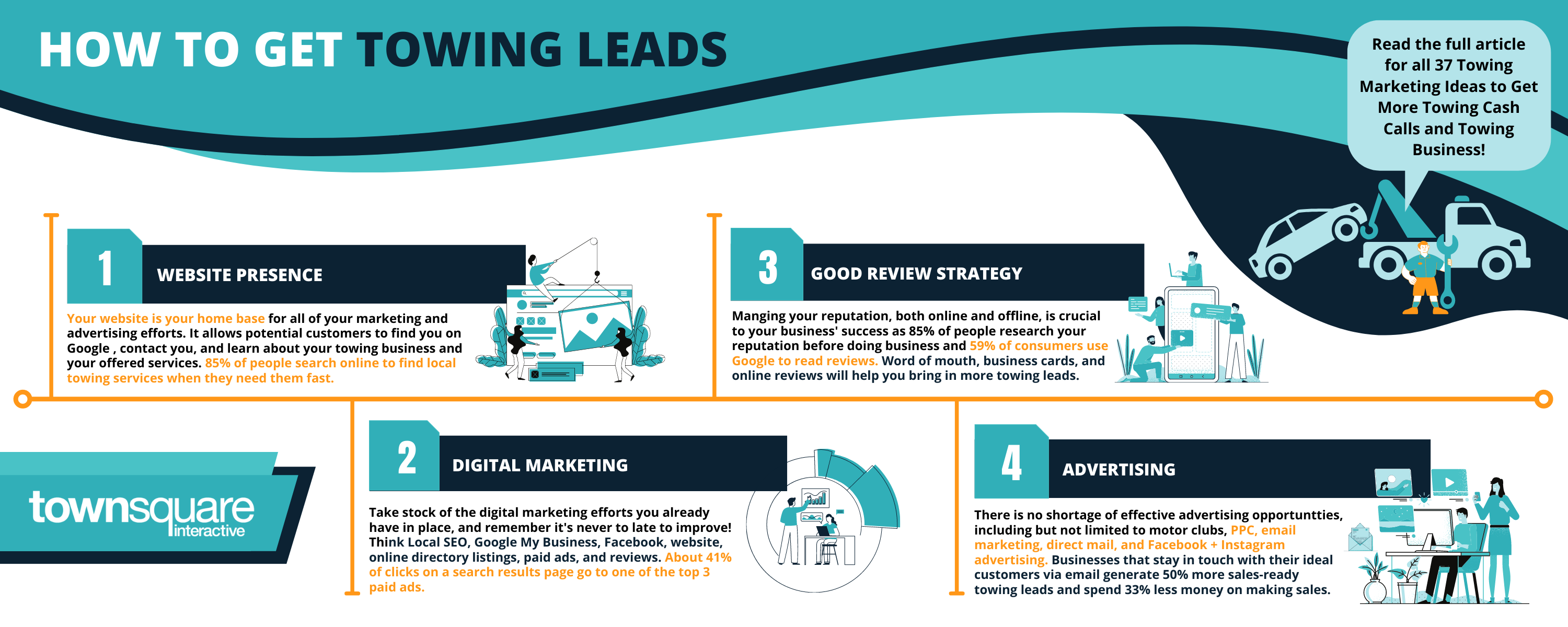 Ask Friends, Family, and Coworkers
Your loved ones are your biggest support in opening a new business. Use this to your benefit by asking them to spread the word about your tow truck company. Friends and family members can hand out business cards, flyers, and coupons. They can also leave reviews on your website.
If everybody you know tells at least three people about your business, you'll be in good shape.
Digital Marketing Ideas
The world has gone digital, even the tow truck part of the world. Digital marketing gets your business to a broader range of consumers quickly.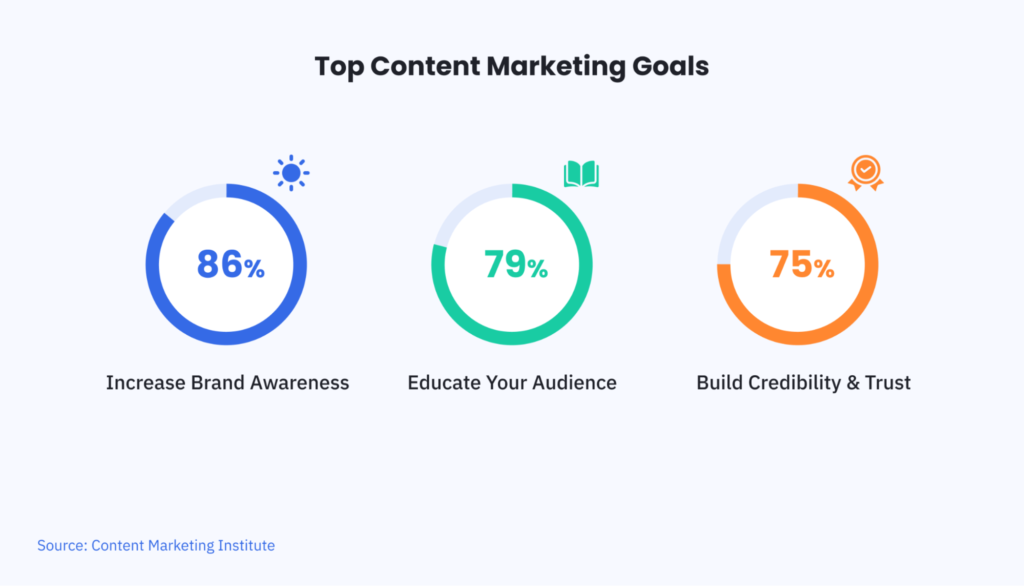 There are many ways to invest in digital marketing solutions, including:
Email newsletters
QR codes on physical mailers
Google and Facebook ads
Social media campaigns
Engagement with customers through social media and email is another major benefit of digital marketing. It humanizes your brand, making you more relatable.
Traditional Marketing Ideas
Finally, there are traditional marketing options. These are tangible marketing methods you can see and touch, such as:
Billboards
Newspaper ads
Park bench ads
Mailers
Business cards
Traditional marketing is still used today because it works. Having a physical coupon in your mailbox is less easy to delete or overlook than an email with the same coupon code.
14. Focus on the Customer
Starting a new tow truck company is all about building trust in your community. Tow truck drivers represent safety and help in troubled times. Focusing on your customer lets you determine what it is they want to see from your company so you can get ahead.
Some ways to give back to customers include:
Exclusive promotions and special offers
Loyalty programs
Bespoke newsletters
Local events (grand opening BBQ, family day event, etc.)
Talk to locals and find out what services they want to see your business provide. Get to know and engage with customers to show them you care.
Wrapping Up
Hopefully, this guide shed some light on how to start a tow truck business. From doing the leg work and market research to registering your EIN and creating a marketing plan. Starting a new tow truck company takes dedication. Good luck building your brand!