Vinyl-cutting businesses serve customers across a wide range of industries. From crafting and clothing design to car wraps and window clings, it's an ever-changing business landscape.
According to Data Intello, the global market for vinyl cutters has a CAGR of 4.5% from 2017 to 2030. The market is estimated to reach $1.48 billion USD by 2030. Despite this growth, the vinyl-cutting industry has become more saturated with crafters over the past decade.
Throughout this guide, we'll touch on a variety of subjects to help you learn how to start a vinyl business. From market research and competitive analysis to equipment sourcing and customer engagement. Here's everything you need to start your business.
1. Conduct Vinyl Business Market Research
Before starting any new business, you should conduct market research to create a solid business plan. For a vinyl decal business, this means investigating things such as:
Favored vinyl products in your area (vinyl wall decals, vinyl crafts, vinyl decal, etc.)
Target market for vinyl cutting
Best services to offer (selling decals, offering heat press, vinyl crafts, automotive wraps, etc.)
Competitive pricing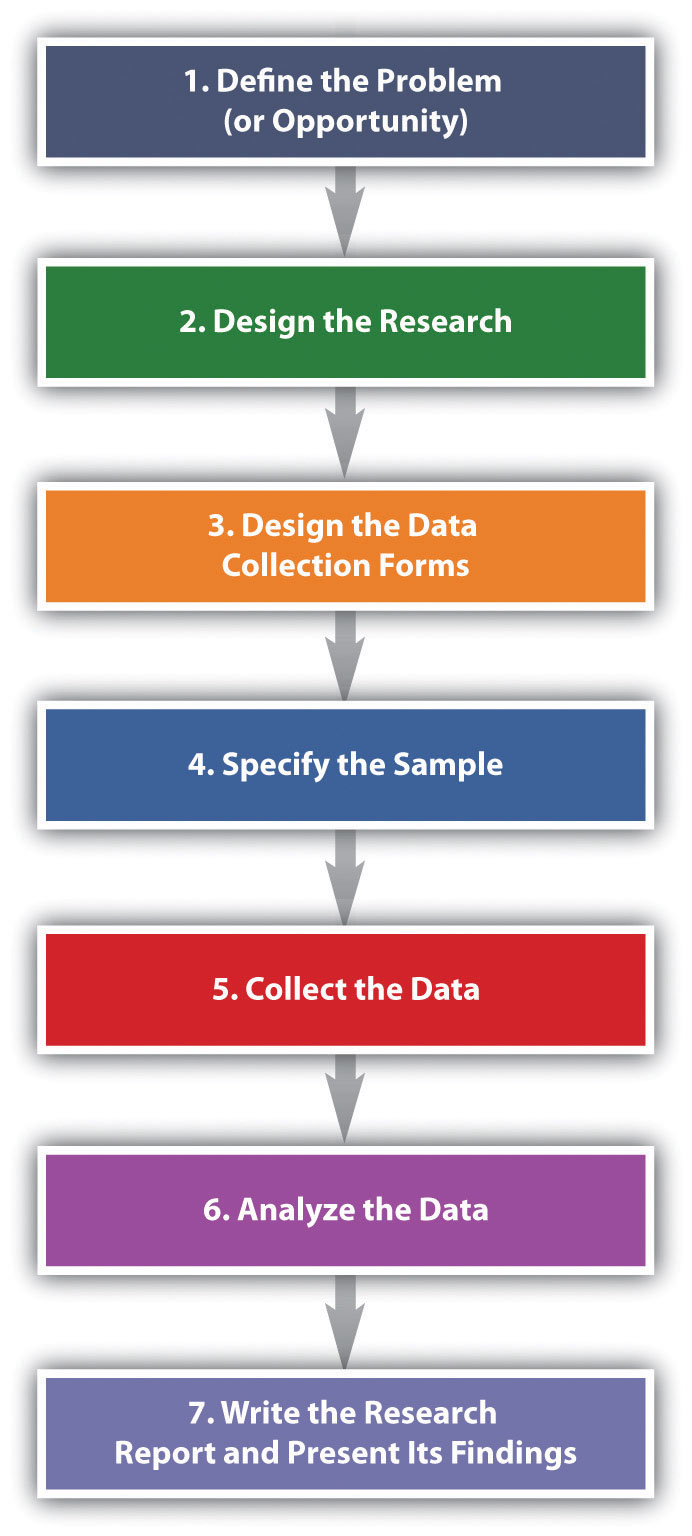 There are two types of market research to complete as a new vinyl decal business owner—primary and secondary.
Primary Market Research
Primary market research is first-person research you collect. Some primary research tactics involve:
Calling other vinyl businesses to learn about services and pricing
Creating online polls to test the market for preferred products
Consulting with vinyl experts on market trends
Collecting primary data gives you a customized look at your chances in the market.
Secondary Market Research
Secondary market research is collected and made accessible by a third-party resource. Some examples of secondary market research include government statistics and online databases. Collecting information from these sources gives a broader, more general look at the vinyl industry.
Both primary and secondary market research help you create a well-rounded business plan, and even develop your budget.
Choosing the Right Services for Your Vinyl Business
Vinyl businesses offer a wide variety of products and services. To determine which services you offer, you need to determine your target consumer. Some areas of focus in vinyl include:
Automotive vinyl decals and car wraps
Clothing and heat transfer vinyl
Crafting vinyl decals and other materials for home DIYers
Permanent vinyl decals and transfers for interior and exterior household products
The vinyl cutting industry exploded after the launch of small crafting vinyl cutter machines like Cricut and Silhouette. These vinyl cutter machines cut many materials, including vinyl which can be used for semi-permanent window clings, permanent indoor and outdoor vinyl decals, heat transfers, and more.
2. Analyze the Competition
Before heading out into the saturated vinyl-cutting market, it helps to know who your competition is. A competitive analysis shows you:
How many local vinyl cutters there are
How saturated the industry is
Top services and products being offers
Current price points on popular products and services
Customer outlook on specific brands and competing products
There are different types of competitors to consider, those in direct competition, those with the same customers but different services, and those with similar services but different customers.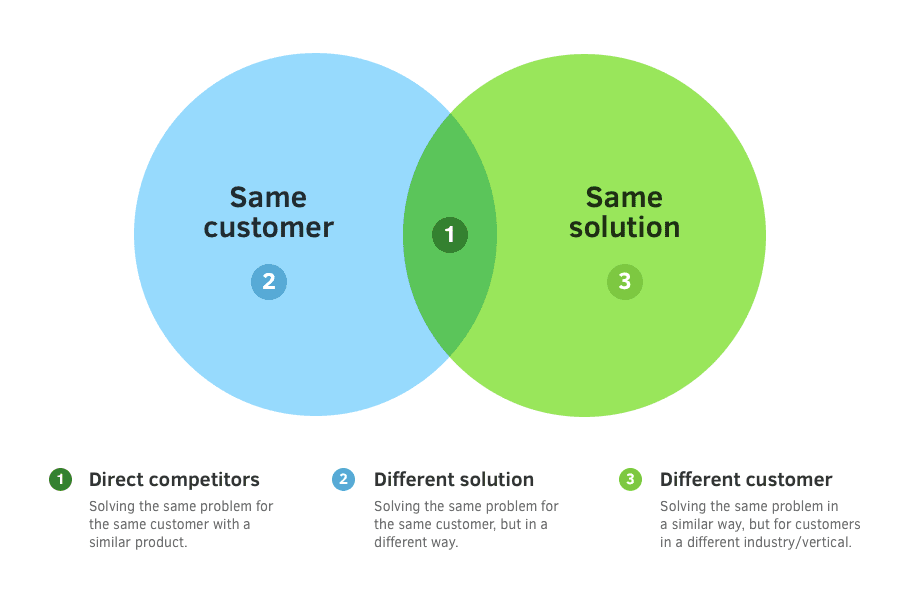 You can get information on your competition by:
Visiting them in person
Checking out competitor websites
Following competitors on social media
Polling customers on preferred vinyl-cutting businesses
Checking state statistics on vinyl-cutting businesses
For small vinyl-cutting businesses, your main competition is local. As you complete your analysis be sure to look at the narrow and broad scope of competitors. Here are some of the top vinyl-cutting businesses in the United States.
Sticker Mule puts their vinyl cutting focus on stickers and vinyl decals. The company prints and cuts custom and generic stickers and vinyl decals for their customers. Products range in size, design, and price. Some of their top products are static cling vinyl decals, die-cut stickers, transfer stickers, and vinyl lettering.
Woodland cuts and processes custom vinyl jobs, including full-color vinyl printouts, UV laminate, vinyl decals, and more. The company works with high-performance vinyl rolls in a large selection of colors and finishes. Woodland Manufacturing operates out of Meridian, ID.
GNJ Auto Graphics is a vinyl cutter specializing in automotive wraps and vinyl decals. The company offers products such as die-cut vinyl installation, full wraps, half wraps, TESLA vinyl wraps, color change vinyl, and chrome delete vinyl. GNJ Auto Graphics is based in Knoxville, TN.
3. Understand the Costs of Starting a Vinyl Business
Before you get moving on starting your own vinyl business, you need some solid price points. A realistic budget includes all the expenditures you expect within your first year of business. This includes initial start-up costs and ongoing fees.
To start your own vinyl-cutting business the initial startup costs vary. The size of your company, customer base, and product market matter. If you're cutting vinyl for cars, for example, you'll spend more on equipment and startup costs than cutting heat transfer vinyl for clothing.
What Does It Cost to Start a Vinyl Business?
Starting a vinyl cutting business requires some spending. To get started you'll need to invest in:
Vinyl cutter machines
Weeding and pressing tools
Vinyl materials
Cutting mats
Transfer paper
Employees
Legal fees
Insurance
Office space
Furniture
Training
Commercial license and permit
Website
For a small business hoping to sell custom vinyl for small products expect to spend somewhere in the range of $2,000 to $5,000. Let's take a closer look at how the finances break down.
Equipment/Materials
To be successful your vinyl cutting business needs the right tools and equipment for the products you want to sell.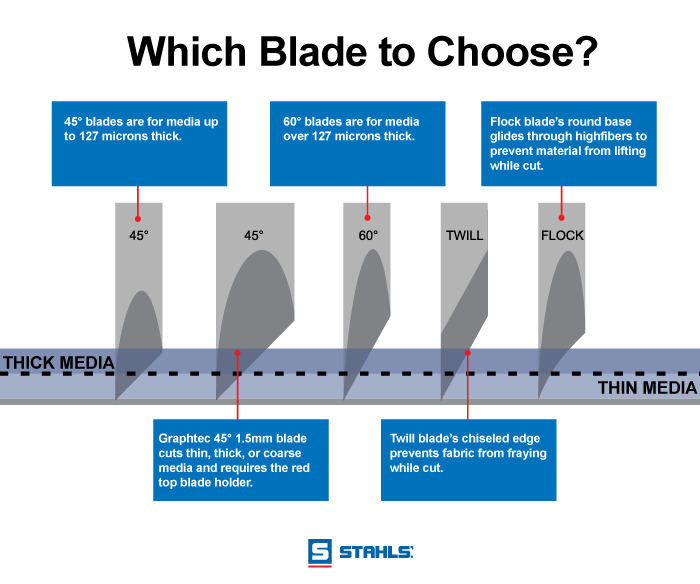 A small business may start with one vinyl cutter machine. If you have the market for it or plan on having employees help manage orders, you may want to start with two.
A vinyl cutting machine costs roughly $300 to $7,000 depending on the size, quality, and type of cutter. Small home crafting machines are on the cheaper side. Industrial strength cutters are more expensive.
Along with your vinyl cutting machine, you'll require some of the following:
Heat press for HTV products: $300 to $3,000
Weeding and application tools: $25 to $200
Tumblers, wood plaques, clothing, and other items to apply vinyl: $500 to $5,000 (depending on the number of items in stock)
Transfer paper: $20 per 50-foot roll
Office appliances (computer, phone, fax, etc.): $1,000 to $3,000
Administrative materials: $300 to $600
Furniture: $3,000 to $5,000
Business cards: $50 to $200
Signs and marketing materials: $100 to $1,000
You can shop for vinyl cutter machines and accessories through U.S. Cutter, Cricut, or Heat Press Nation. Office materials and appliances can be purchased through Uline.
Cost of Leasing a Location
Along with your equipment and tools, you need a place to run your business. Commercial properties are leased by the square foot. You might be an add for something like $25 per square foot. In a 1,000-foot space, this equates to $25,000 per year.
Prices for commercial properties vary by size, type, and location.
Business Formation
Now that you have a space to work out of, you need to register your business. Every U.S. company must register with the Small Business Administration. The entire process is quick and can be completed online. Expect to spend around $300 to $800 to register a name and apply for permits.
Business Insurance
A vinyl-cutting business may sound like a safe investment, but there's always room for risk. Business insurance protects you from liability lawsuits, loss of wages, and other potential problems.
The two main types of insurance for a vinyl-cutting business are general liability insurance and commercial property insurance. If you choose to drive a company car, you'll also want to invest in commercial auto insurance.
Utilities
All U.S. companies pay utilities to power and heat their properties. The most common utilities include phone, internet, heat, water, and electricity.
Most businesses spend roughly 4% of their budgets on utilities. Utility prices vary by city and state.
What Are the Ongoing Costs of a Vinyl Business?
Above, we touched on the initial cost to begin a vinyl business. There are also ongoing costs to consider. This includes any money you spend throughout the life of your business. Many of these costs are repetitive and can be auto-renewed. Some ongoing costs include:
Rent
Insurance
Utilities
Inventory replenishment
Business cards and office supplies
Receipt paper
Computer and equipment maintenance
Accounting
Marketing
Website maintenance
You should also factor in the cost of employees, including talent acquisition, training, wages, and benefits.
4. Form a Legal Business Entity
To operate in the United States, all businesses must be registered as a legal entity. There are four options to choose from (some of these options also include subcategories of business entity).
The four most common business entities are limited liability corporations, partnerships, sole proprietorships, and corporations. Most small business owners opt for an LLC, we'll explain why below.
Limited Liability Corporation (LLC)
An LLC is a great option for a small business owner because it gives you all the power without all the liability. LLCs leave decision-making capabilities in your hands but separate personal and professional assets.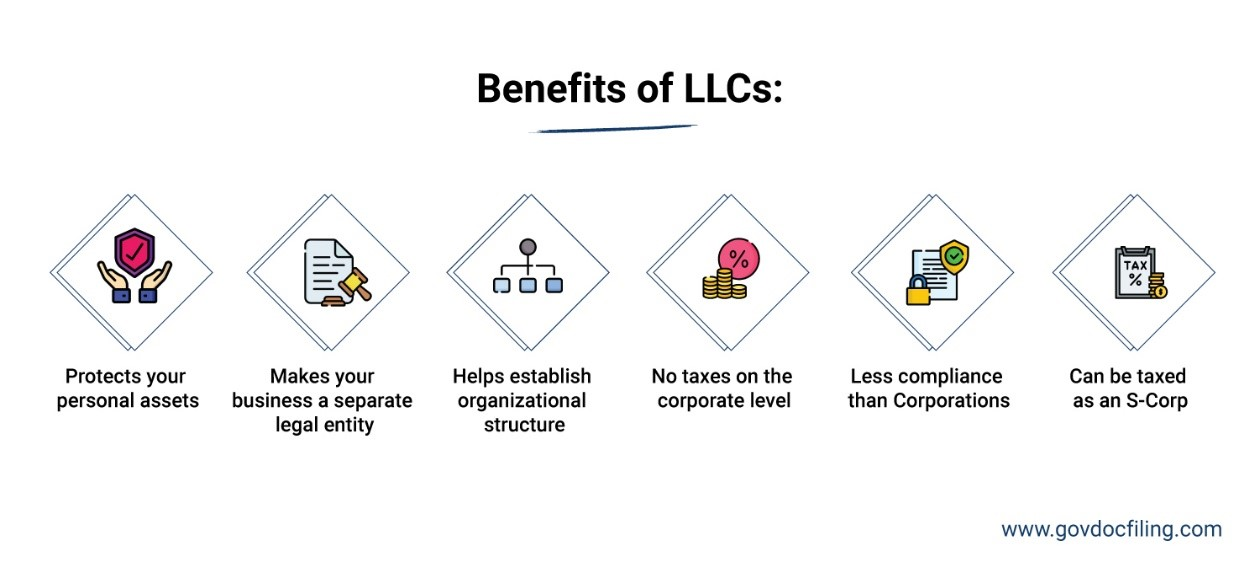 If something happens and your new vinyl cutting business goes bankrupt, lenders can't come after your personal wealth.
Sole Proprietorship
A business may register as a sole proprietorship if it is owned by one individual (or a married couple together). All decision-making remains with the owner(s), but your personal assets aren't protected.
With a sole proprietorship, if your company gets sued in court for faulty products, your personal assets could be used as collateral.
Partnerships
Partnerships reflect sole proprietorships for multiple owners. This is a good option for families who own a business together. It splits ownership and decision-making amongst the owners. Like a sole proprietorship, however, personal assets aren't protected.
All your personal and professional wealth is attached to your business.
Corporation
The most complex business entity is a corporation. Corporations offer maximum protection. Like an LLC, your personal assets are safe from business-related risks. Applying for a corporation is an expensive and extensive process.
Most small businesses can't afford to register a corporate entity. It makes the most sense to form an LLC.
5. Register Your Business for Taxes
All U.S. businesses must pay taxes. To do this, you require a Federal Tax ID, also known as an Employee Identification Number (EIN). An EIN is necessary to file taxes, pay employees, and even open a business bank account.
To apply for an EIN, you must visit the U.S. Small Business Administration. The forms are all available online and the process is incredibly simple. Just don't forget to read the fine print.
6. Setup Accounting for Success
Businesses deal with money. Money equals numbers. This calls for a little accounting knowledge. There are several options for small vinyl cutting business owners looking for accounting services, such as:
Hiring an in-house bookkeeper
Managing accounting by yourself
Using software and apps
Hiring a part-time accountant
Let's look more closely at the most common accounting services for vinyl businesses.
Accounting Software
Accounting software takes all the guesswork out of your finances. It offers templates and automation to streamline things like:
Annual filing
Tax preparation
Invoices
Receipt storage
A front-runner in the accounting software industry is QuickBooks. Quickbooks offers a range of pricing and services to customize your accounting package to your business needs. They reduce the risk of human error by automating many accounting processes.
The software doesn't replace human accounting entirely, but it helps cut back on time and money waste. We still recommend hiring an accounting from time to time.
Find an Accountant
Accounting services can be expensive, running up to $400 per hour to work with a certified accountant. The cost is high, but so is the payoff. Accountants are trained in compliance and tax laws. Having an accounting on call ensures you're never on the wrong side of the red tape.
If you only hire an accountant for one thing, consider it around tax season. Business taxes need to be prepared differently than personal taxes. There are lots of i's to dot and t's to cross and you don't want to miss anything.
Get a Business Bank Account
Another way to optimize money management is by opening a business bank account. A business account keeps professional finances separate from personal ones. The IRS recommends opening a business bank account in its Small Business Tax Workshop.
A business bank account does more than keep you organized. It holds you accountable and helps your accountant better manage financial reports and filing.
Apply for a Business Credit Card
A business credit card offers many of the same benefits as a business bank account. Separate your spending more business needs from personal spending. This ensures there are no accusations of fraud or mismanagement of company money.
There are also some advantages to business cards vs. personal cards. You might qualify for a higher limit, receive special perks like cash back or travel miles, and receive extended warranties.
7. Obtain Business Licenses and Permits
Some businesses require a special commercial license or permit to operate. Permits and licenses vary by state. There are also some federal requirements to consider. You can check with the Federal Communications Commission for national licensure.
Use the SBA website to search for any local commercial license you may need by zip code.
To open a vinyl cutting business in the U.S., there are no required permits or licenses at the federal level.
8. Get Business Insurance
To safely operate a vinyl cutting business in the U.S., you require business insurance. Insurance protects you, your employees, and your customers in the event of damage to people, property, or things.
There are many types of business insurance to invest in. The most basic are general liability and commercial property insurance.
General Liability Insurance
For somewhere in the realm of $400 to $1,600 a year, vinyl businesses can obtain a general liability insurance policy. The policy provides up to $1 million in coverage and protects again liability claims.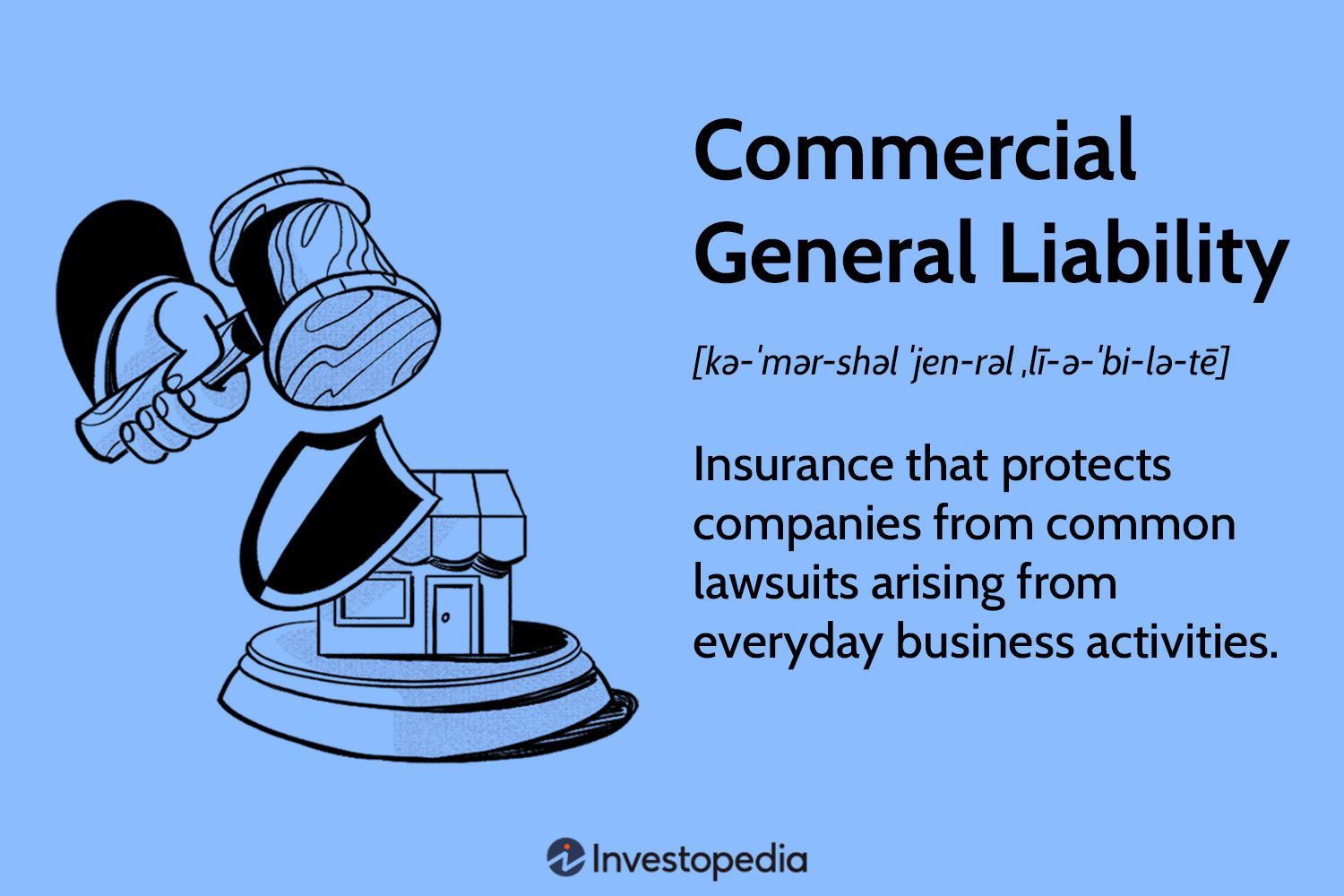 If one of your vinyl products damages the finish on someone's vehicle, your general liability insurance protects you financially.
Commercial Property Insurance
Commercial property insurance costs somewhere between $1,000 and $3,000 for up to $1 million in protection. This policy covers your commercial property rental. If there's a fire or freak lightning storm and your cutting equipment is damaged, this policy protects you.
9. Create an Office Space
Every business needs some form of office space, even if it's just to invoice customers and meet with employees. For a vinyl business, there are several options for a suitable office space. You can work from home, add an office to your store, sign up for a coworking office, or lease a corporate office.
For a vinyl cutting business owner an in-store, coworking, or home office is probably best. Let's take a look at each.
Home Office
Home offices have been around a long time and became especially popular from 2020 onward. COVID-19 saw a lot of American business owners working from home. Some never went back to the office.
A home office is a great option for a small business because it requires no additional contract or rental fee. You also reap the benefit of a tax deduction in the form of $1,500 annually. The IRS lets you deduct by individual assets, or by $5 per square foot.
CoWorking Office
Our second option for a vinyl cutting business office is a coworking space. These are wonderful modern concepts similar to a vacation timeshare. The office isn't yours, but rather, used by you during a designated time slot.
WeWork is the best for coworking office rentals. They office short-term contracts with options for private, semi-private, and shared office spaces.
In-Store
If you run your vinyl business out of a store front, or other commercial space, you may be able to add an office in-store. When you lease your commercial property, look for a spot with enough offices for a break room, administrative space, and workspace.
Commercial Office
Finally, a commercial office is an option if you're running a large vinyl-cutting business. The more employees you have, the larger the required office space. Operating out of the store or your home might not be viable for a large business.
Commercial offices are more expensive and often require some form of long-term contract.
10. Source Your Equipment
To be the best in the vinyl-cutting business, you need the best vinyl cutting machine and accessories. Sourcing your equipment can make a big impact on the overall annual budget. For new businesses starting out, you might be looking to save a few bucks here and there.
There are two main ways to source vinyl equipment. You can buy them new, or buy them used.
Buy New
New vinyl cutter machines, heat presses, and weeding tools have a longer lifespan than used tools. This means fewer repairs and less overall maintenance during your ownership. It also means extended warranties and potential for financing options.
Look for new vinyl-cutting equipment through U.S. Cutter, Thomas Net, and Pro World.
Buy Used
Used vinyl-cutting equipment can still be in great shape. Many newcomers to the hobby, or business side, lose interest. Their loss can be your gain. Used equipment comes at a substantial price cut. Unfortunately, it also decreases the chances of warranties.
Used equipment might require more repairs than new tools. Even so, you can find some high-quality vinyl cutter machines second-hand. The best places to look are Facebook Marketplace and Craigslist.
11. Establish Your Brand
Building a brand takes work and dedication. It's what sets you apart from competitors, and creates an entity all your own.
There are many ways to brand yourself and market that brand to your target consumers. Here's a look at a few of the ways to begin branding your new vinyl business.
Get a Business Phone Number
A business phone number adds a touch of professionalism and credibility to your brand. Even if you're working out of your home, a business number provides authenticity to your business.
Using a business line also helps you maintain organization between personal and professional contacts.
There are many options for adding a business line. Some companies go through big box brands like T-Mobile or AT&T. Many modern businesses are choosing digital business numbers with Google Voice for $10 a month.
Create a Logo
A company logo should be memorable. It acts as something of a face for your brand. Customers will associate you with your logo when they look for you online or at a vinyl show or event.
Logos can be used to brand everything from employee uniforms and corporate vehicles to signs, vinyl stickers, and business cards.
For logo design, we recommend Looka. Looka takes all the pressure out of designing a logo. You don't need to be creative to use Looka, because it's powered by AI technology. You select preferred colors, styles, fonts, and images, and Looka crafts your logo based on your choices.
Create Business Cards and Signage
Business cards help brand your vinyl business by creating a tangible resource for customers to associate you with. Your business card should include:
Business name
Address
Contact information
Logo
Social media tags
Website
QR codes
A great option for business cards and signs is Vistaprint. Vistaprint helps you choose business cards based on your own preferences for color, font, and finish. They also print labels, stationery, and branded merchandise like tote bags and keyrings.
Purchase a Domain Name
The best domain name relates to your business and is easy to spell and remember. If there isn't a QR code available, it's useful for your customer to be able to type your URL manually.
There are lots of places to buy a .com address. Namecheap.com is a great option for affordable URLs. Buy your .com for as little as $6 per year.
Build a Website
Your website says a lot about your brand. It also helps customers find you, buy from you, and learn more about your vision. A good website should be easy to navigate, representative of your industry and products, and engaging.
Not much of a designer? No problem. You can rely on freelancer platforms like Fiverr to find a competent web designer on a budget. You can also try your hand at web design through pre-made templates with Wix.
12. Join Associations and Groups
Joining a vinyl-cutting group or association offers some support. Starting a new business blindly is difficult. There are many unforeseen events, and having someone knowledgeable in your corner is a big help.
Here are some of the ways to reach out and network in the vinyl-cutting industry.
Local Associations
Big national associations are great for networking, but finding locals is useful for target marketing and product evaluation. Look for local vinyl business groups, or associations closely related. For example, you might find a local association for crafting, clothing design, or decals.
Local Meetups
Gathering together with other vinyl business owners is eye-opening. You get to learn about new trends, and new products, and get advice from veterans in the industry. Locating a meetup is easy with platforms like Meetup.
Search for a meetup by city, state, and meeting type. If you don't see one that suits your needs, you can make your own meetup.
Facebook Groups
Facebook is a huge untapped resource for small business owners. Creating a Facebook Group is free and easy. You can also join pre-made groups to join forces with like-minded individuals in the vinyl-cutting industry.
Some of the top groups to try for vinyl business owners include:
Seeking out other vinyl business owners on Facebook Groups connects you to new wisdom, products, and exclusive deals. You may also find some local Facebook Groups by typing your city and "vinyl business" in the Facebook Group search bar.
13. Focus on Marketing
Businesses of all shapes and sizes rely heavily on marketing to build their brands. Marketing gets the word out about your vinyl business, who you are, what you sell, and who should come to check you out.
Marketing comes in many forms, including digital, traditional, and by word of mouth. Let's take a closer look at some of the ways you can begin advertising your vinyl business to the world.
Ask Friends, Family, and Coworkers
Your loved ones are a huge asset for a small business owner. These are people who already want to see you succeed and are likely willing to help you along the way. Some of the ways your friends and family can help market your vinyl business are:
Passing out business cards
Sharing by word of mouth
Inviting people to follow your company on social media
Handing out flyers and coupons
Leaving online reviews
Your friends and family can also help you manage your launch party, and hand out invites to locals.
Digital Marketing Ideas
The world is a digital marketplace. Your vinyl-cutting business might take place in the physical reality, but you can make a lot of sales online. Digital marketing helps customers:
Find your business
Buy from your business
Interact and engage online
Share your business with friends and family
Some examples of digital marketing include:
Blog posts
Social media contests
Custom landing pages
Newsletter subscriptions
Google ads
Facebook ads
Knowing your target consumer helps determine the best avenues of digital marketing. For example, if your primary customers are Millenials and Gen X, Facebook, and Pinterest are better marketing platforms than TikTok and Instagram.
Traditional Marketing Ideas
Traditional marketing is where vinyl-cutting businesses shine. Your products are literally made to market your business. Use your vinyl cutter machines and vinyl to craft customized signs and branded decals.
Traditional marketing includes any tangible advertising you can physically touch. Some of the most common forms of traditional marketing include:
Billboards
Branded vinyl stickers
Mailers
Postcards with QR codes
Physical coupons
Business cards
Sample product mailouts
Bus displays
Bench signs
Traditional marketing tactics let your customer interact with ads in a memorable way. Physical ads can't be deleted, or get caught in the junk mail filter.
14. Focus on the Customer
Your customer is the reason you stay in business. Giving them a little extra attention goes a long way, especially as a small local company. There are many ways to engage customers and show them you care, including:
Loyalty reward programs
Exclusive coupons and offers
Referral rewards
Social media commenting and sharing
Online contests
Local meet and greets
Company events
Vinyl cutter classes
You enhance brand loyalty and awareness by catering your branding and marketing initiatives to your consumers. You're also more likely to retain customers long-term.
Final Thoughts on Starting Your Own Vinyl Business
This guide has focused on how to start a vinyl business, including the costs to startup, required equipment, registering your business and forming an entity, marketing, and more. We hope this guide offers some insight into your own foray into the world of vinyl cutting.