There are more than 2 million Airbnb listings in the United States. The company was founded in 2009. Airbnb businesses have seen consistent growth, with a decline during the COVID-19 pandemic. The global market is set on a trajectory to surpass $228.9 billion by 2030.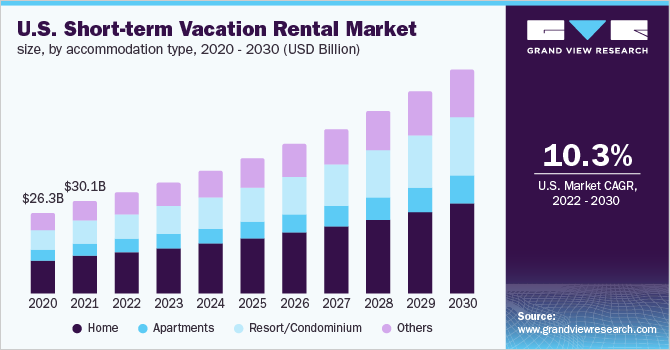 According to Yahoo News, the short-term vacation rental market is estimated to expand at a compound annual growth rate (CAGR) of 10.8%. For Americans hoping to jump in on the Airbnb business concept, now is a great time to get started.
Throughout this guide, you'll learn more about how to start an Airbnb business. From market research and business costs to marketing and sourcing equipment. Here's what you need to know to get started.
1. Conduct Airbnb Business Market Research
Market research is a major part of starting any new business. For an Airbnb business, market research could be the difference between daily bookings and bankruptcy.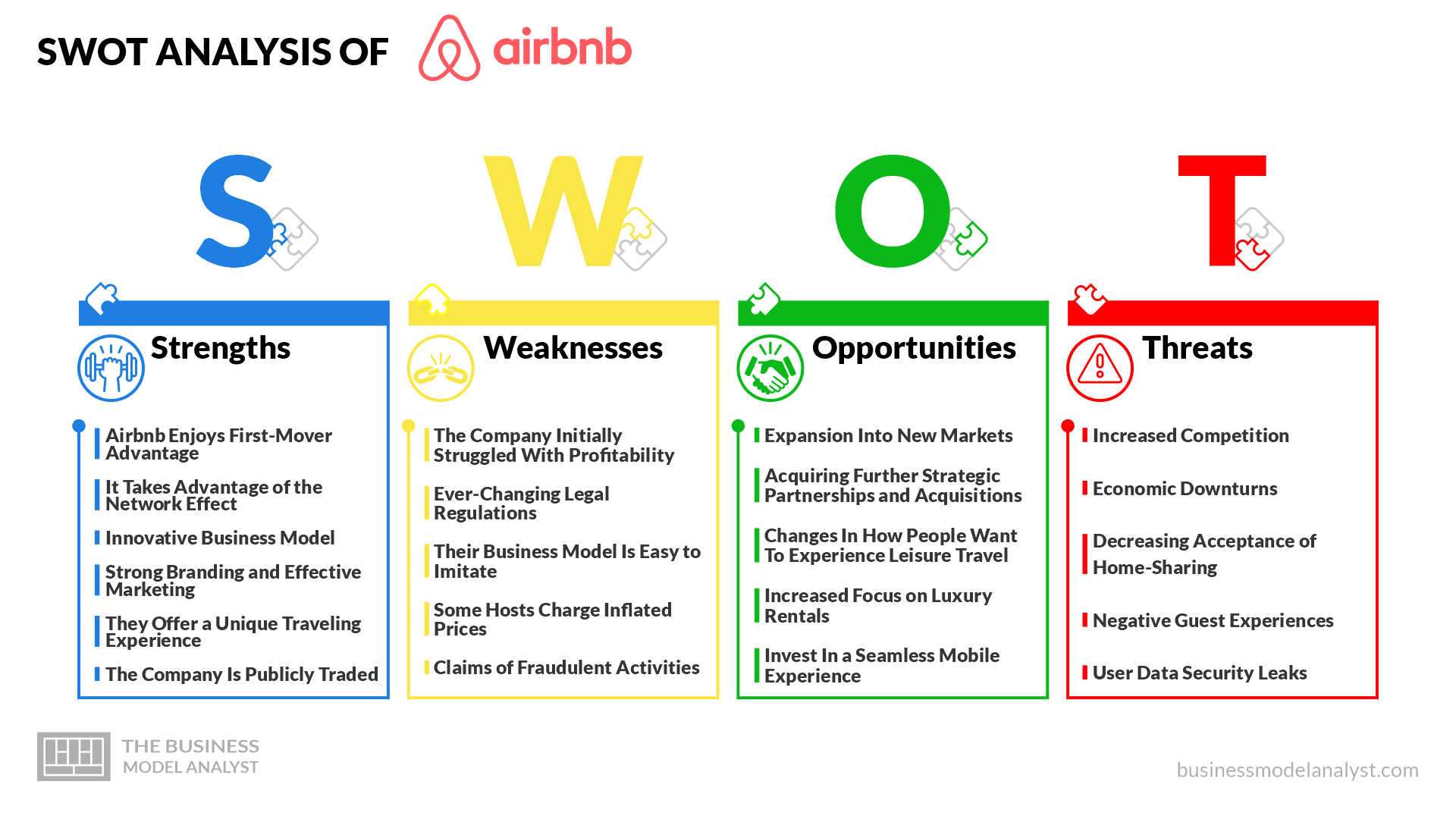 Market research answers questions like:
How saturated is the market?
What additional services should I offer?
Are rural or urban Airbnb better?
Does my Airbnb require specific licensure or permits?
How do I best market my Airbnb?
There are two ways to obtain market research, primary or secondary information.
Primary Market Research
Primary market research requires you to research data yourself. You might meet with other Airbnb business owners, poll potential customers online, and call your local government to learn about permits.
Secondary Market Research
Secondary market research is information obtained through third-party resources. This information is already pre-collected and includes things like government statistics, online reviews, and international databases.
Choosing the Right Services for Your Airbnb Business
A successful Airbnb business might seem like a straightforward business plan. You provide a short-term vacation rental for vacations, people pay you for your service. You might be surprised at how many extra services Airbnb owners choose to provide.
Some services you might offer include:
Cleaning services for long-term vacation rentals
Breakfast (common in room rentals in larger hosted properties)
Local tour guide
Premium amenities (internet, satellite television, Smart devices, hot tub, pool, etc.)
Local snacks in room
Some hosts share skills with their customers. Cooking classes, hiking, or morning yoga are great additions to high-paying Airbnb sites. \
2. Analyze the Competition
The Airbnb market is constantly growing. This leads to saturation, especially in urban parts of the United States. Knowing where your competition is located and what they offer gives you an advantage as a new Airbnb business owner.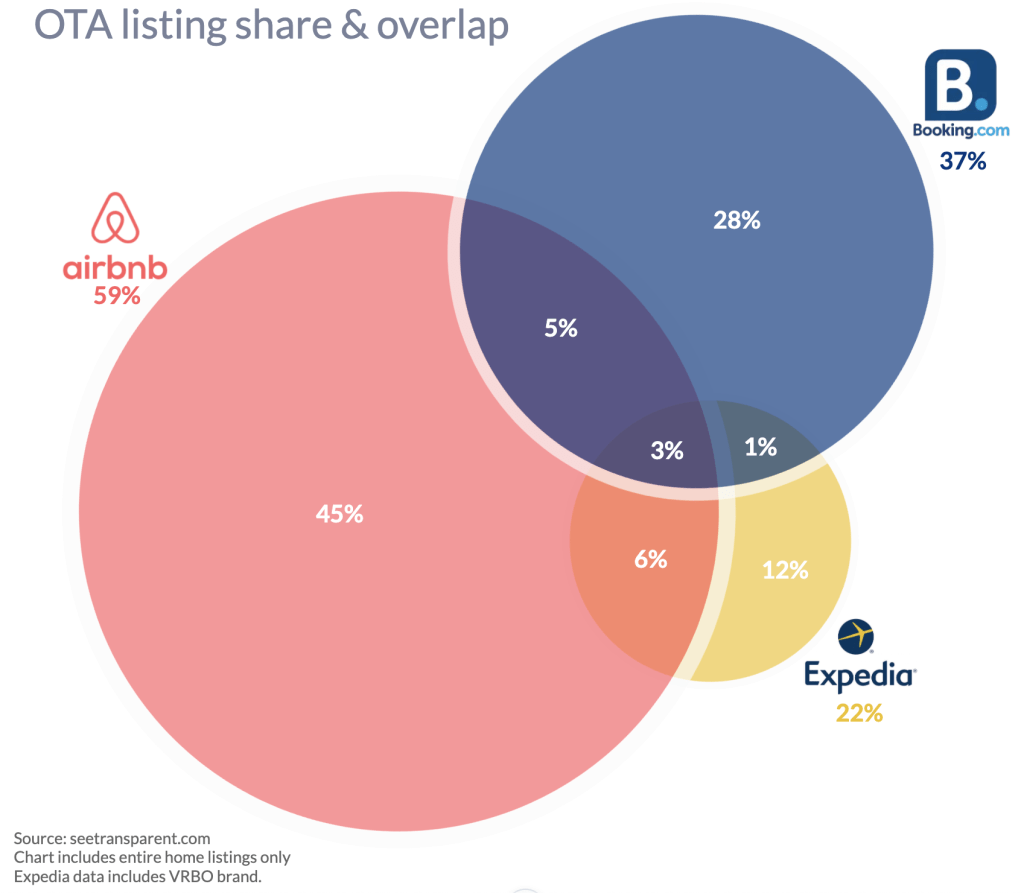 Competitive analysis helps you decide on things such as:
Price models
Services offered
Location for your Airbnb
Types of customers to market to (vacationers, monthly vacation rentals, students, etc.)
There are many ways to find the information you need. Competitive analysis is collected by:
Visiting competitor Airbnbs in person
Looking at local Airbnb listings
Talking to local customers
Reading online reviews
Following Airbnb businesses on social media
For newcomers to the Airbnb business model, your competition is likely local. You may choose to share multiple listings internationally, however, especially if you travel often. Some of the top Airbnb competitors include:
This beautiful log cabin, brings rustic and luxury together. The Airbnb property was featured in Condé Nast Traveller. It includes 4 bedrooms with 10 beds and 3 baths for up to 12 guests. Guests are treated to a two level dock, fire pit, wrap around porches, and pool table and gaming room.
The "Windy Top Cottage" is a fairy tale themed cottage in the heart of Granby. Built in 1932, the cottage was featured in Architectural Digest as one of the most beautiful in the state. The cottage owners won "New Business of the Year" in 2019 for the Airbnb.
3. Understand the Costs of Starting an Airbnb Business
Starting an Airbnb comes with fewer costs than other startups but you still need to spend money to make money. An Airbnb requires the initial investment of an Airbnb property to rent to short-term tenants or vacationers. It also requires a variety of initial and ongoing investments,
As you start your Airbnb, here are some costs to consider.
What Does It Cost to Start an Airbnb?
As you begin the initial business plan for your Airbnb, you'll create a budget. The budget should outline all the costs your company will incur, including potential unforeseen costs. One massive expenditure is simply getting started.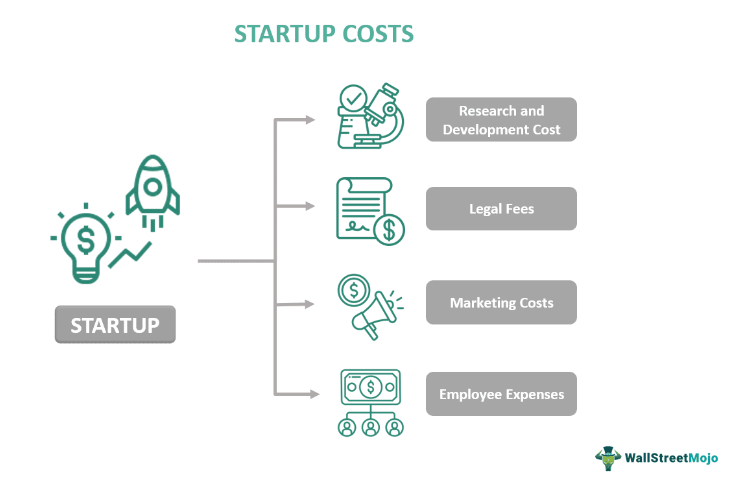 Some of the costs you'll encounter as you start an Airbnb include:
Property purchase/mortgage
Insurance
Bedding
Toiletries
Food and beverages (should you choose to include them)
Furniture
Permits and License
If you own a home, or have a second property to rent out with Airbnb, your startup costs will be low. Airbnb also covers a lot of insurance-based costs up to $3 million USD, including:
Deep cleaning
Loss of revenue
Auto
Boat
Art and valuables
Pet damage
Hosting with Airbnb is an ongoing cost. The company charges 3% of each booking subtotal, including optional fees. Guests pay a service fee (usually 14%). This fee is a bargain when you consider it covers:
Marketing in social media, Google, and the Airbnb website
Airbnb property protection
Tools and resources
24/7 customer service
The minimum you can expect to spend on starting an Airbnb is around $3,000. The maximum is hard to pinpoint. Some successful Airbnb business owners purchase new properties, remodel existing properties, or redecorate current properties and rent them out. Your business model will vastly influence the overall cost.
Equipment/Materials
An Airbnb requires little in the way of equipment. As a business owner, you'll want some administrative supplies. Working in hospitality, you may also want to invest in appliances and amenities your renters enjoy.
Here are some examples of equipment and costs you could encounter.
Furniture: $3,000 to $30,000 depending on how much furniture you already have
Cleaning service: $160 to $200 based on 2,000 square feet estimate
Updating/light remodeling: $20,000 to $80,000 depending on what you want to remodel
New bedding: $65 to $200 per bed depending on the luxury level
Administrative materials: $1,000 to $3,000
Smart TV: $300 to $800 depending on size
Dishware: $50 to $100 for a family of 6
Towels and toiletries: $30 to $150 depending on luxury level
Food and beverages (should you choose to include them): $100
For furniture, Ikea offers great options at low prices. Try Linens n' Things for bedding and towels, and Walmart for everything else.
Cost of Purchasing a Location
The real estate market fluctuates from state to state. Living in an urban setting you'll find higher prices than rural locations. Buying a new Airbnb rental property takes careful consideration.
If you buy a beautiful modern place that's ready to go it'll cost more. If you save money on a fixer-upper, you spend money fixing it up. According to Statistica, the average cost to buy a new house in the United States in 2022 was $540,000.
Business Formation
To operate as a business owner in the United States you must register your business with the Small Business Administration. An Airbnb can be registered as a business or vacation rental property depending on where you live and how long tenants stay.
To register as a small business, expect to pay roughly $300 to $800 for permits and registration.
Business Insurance
Airbnb offers a wide range of coverage. We talked about this above. The company provides you with up to $3 million USD in protection for:
Deep cleaning
Loss of revenue
Auto
Boat
Art and valuables
Pet damage
You should also invest in general liability and property insurance of your own.
Utilities
Utilities are a big part of Airbnb. Most businesses pay roughly 4% of their budgets on utilities. According to Forbes the average homeowner pays $429.33 per month. An Airbnb is a little different. Prices of electricity, heat, and water vary by state. The amount you pay will be higher during a successful month of rentals.
What Are the Ongoing Costs of an Airbnb Business?
Along with your startup costs, Airbnbs encounter ongoing expenses to keep things running. Anything you pay through the continuation of your business is an ongoing expense, including:
Insurance
Utilities
Replacing towels, bedding, and toiletries
Business cards and office supplies
Accounting
Home inspections, gutter cleaning, plumbing services, and other general upkeep
Airbnb fees
If you run multiple properties or invest in a cleaning crew and other staff, wages are another ongoing cost.
4. Form a Legal Business Entity
If you choose (or need to) form a legal business entity, there are four options to choose from. Small business owners who operate a single Airbnb may not need to form a business depending on how long the unit is rented.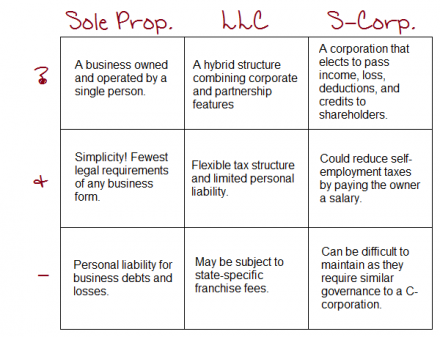 Check your state and city laws to verify your responsibilities as an Airbnb operator. If you do form a business entity, we recommend an LLC. Here's a breakdown of all your options.
Limited Liability Corporation (LLC)
An LLC offers the most personal protection. As a business owner, there are many things that could go wrong. If your business goes under and you lose money, an LLC protects your personal assets from being involved.
Sole Proprietorship
A sole proprietorship grants you ownership and control over your company. It's designed for a single business owner (or a married couple owning a business together). The problem with a sole proprietorship is that your personal assets are at risk.
If your company is sued, your personal wealth could be targeted.
Partnerships
A partnership is similar to a sole proprietorship entity. The big difference, of course, is a partnership is designed for multiple business owners. This is a suitable entity for a family-run business. It splits control and decision making. Like a sole proprietorship, it doesn't protect personal assets.
Corporation
A corporation is a suitable entity for a large business model. It protects your personal wealth, like an LLC. Filing for a corporation is a complex and expensive process. Most small business owners aren't suitable candidates for a corporation.
5. Register Your Business for Taxes
Anytime you earn money in the United States, you need to pay taxes on the income. To do this as a business owner, you need an Employee Identificaiton Number (EIN). An EIN is sometimes called a Federal Tax ID. You need this number to:
Pay your employees
Open a business bank account
File annual business taxes
Apply through the U.S. Small Business Administration for your EIN.
6. Setup Accounting for Success
Accounting is a big part of Airbnb management. There are a lot of money questions as you start an Airbnb business. Is it worth it to turn your property into an Airbnb rental? Only the books can tell you. This requires some wise decision making about who manages those book.
As a business owner, you have a lot on your plate. Delegating accounting responsibilities saves you time, and lets you focus on the bigger picture.
Some of the ways you can go about improving the accounting process for your Airbnb business include:
Accounting Software
Accounting software is an invaluable tool for a small business. It offers tools, templates, and automation to support your business in managing finances. One of the best accounting software companies is QuickBooks. Quickbooks offers a wide range of packages catering to unique business needs.
Some of the services offered by Quickbooks includes:
Tax preparation
Invoicing
Annual filing
Receipt storage
Save time and get things done quickly and efficiently with Quickbooks automation features.
Find an Accountant
Whether you opt for accounting software or not, you'll require the services of a professional accountant at some point. An accountant understands business tax law better than anyone. It's handy to have an accountant in your court when the time comes to read the fine print in your annual tax forms.
Certified accountants charge around $400 an hour. This is a steep but necessary price to pay, at least a few times a year. Find a good accountant early when you start an Airbnb business to maintain bookkeeping standards.
Get a Business Bank Account
Opening a business bank account gives your business an air of authority. It looks professional to lenders, customers, and employees.
Opening a business account offers:
Accountability
Organization
Professionalism
In the IRS's Small Business Tax Workshop, it recommends opening a business bank account.
Apply for a Business Credit Card
Along with your business account, you may as well apply for a business credit card. A business card is good for large expenses you plan to pay off immediately. Remember your business credit score is linked to your personal score. Take care to pay things off quickly.
Business credit cards come with advanced benefits, including cash back, loyalty rewards, travel miles, and low interest.
7. Obtain Business Licenses and Permits
Some businesses are required to file for licenses at the federal level. There are no federal licenses required for an Airbnb business but check with the U.S. Small Business Administration to confirm.
Some states and cities require permits and licenses to operate an Airbnb. For example, Los Angeles, California requires Airbnb businesses to apply for a home-sharing permit through city planning.
The SBA website offers a search for local licensure by zip code.
8. Get Business Insurance
Business insurance is a big part of protecting your investment in your company. Insurance not only protects the physical entity that is your business, but it also protects yourself, your employees, your property, and your assets. As you start an Airbnb business, add insurance to your business expenses.
Airbnb offers its own protection against tenant abuse and other risks of up to 3 million USD. YOU should also apply for commercial property insurance (if the property qualifies as a business), or general property insurance. This protects you from financial risk in the event of a natural disaster, theft, or vandalism.
General liability insurance is another product to consider. If someone or their property is harmed by your business, a service, or a product of your business, you're protected.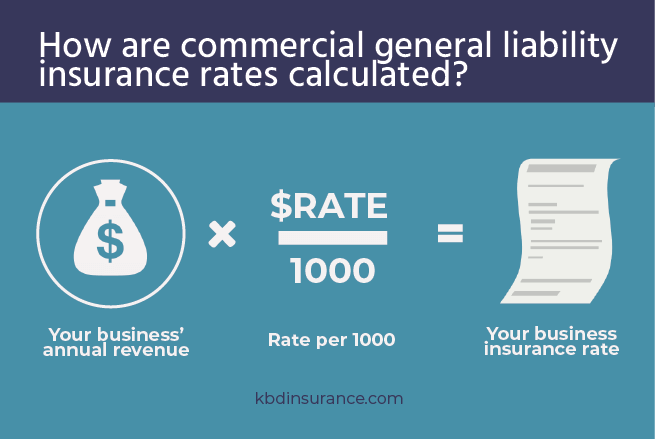 General Liability Insurance: $400 to $1,600 a year for up to 1 million in coverage
Commercial Property Insurance: $1,000 to $3,000 for up to $1 million in coverage
Insurance prices fluctuate based on past claims, age of property, business type, and other risk factors.
9. Create an Office Space
An Airbnb is a business, but you're renting it to others. You can't work out of the vacation rental. This is where the need for office space comes in.
Offices come in all spaces and sizes. Fortunately, modern offices aren't confined to the traditional commercial space. Here are some options to consider.
Home Office
A home office became the office of thousands during the COVID-19 pandemic. After businesses began sending employees back to work, many chose to retain a home office. It's not tough to see why.
Home offices are convenient. They require no long-term leases, no extra costs, and they're great for tax rebates.
The IRS grants up to $1,500 annually for a home office. Deduct by individual costs such as utilities, remodeling, software upgrade, etc., or $5 per square foot.
CoWorking Office
CoWorking offices are a modern miracle. They give you all the professionalism of a corporate office without long-term commitment. A coworking office is a little like a vacation timeshare. You share the space with other users when you're not in it.
WeWork is top-of-the-line for coworking spaces. They provide several options for private, semi-private, and shared workspaces at varying prices for every budget.
Commercial Office
A commercial office is an option if you run multiple Airbnbs and find yourself in your office space regularly. Commercial offices require long-term leases. The cost goes up based on size and location.
For a small Airbnb business with one or two properties, the best option is probably a home or coworking office.
10. Source Your Equipment
Opening an Airbnb requires a little savvy sourcing. It's not a home you'll be living in, but you want it to be comfortable, and maybe a little luxurious. There are two ways to source equipment for your Airbnb. You can buy new or buy used ones.
Buy New
Buying new offers a clean canvas and fresh belongings. Craft your Airbnb into the dream getaway. Use a theme, or color palette of your choice to outfit your space. The downside to buying new is that items are more expensive.
Some places to buy new furnishings, decor, bedding, dishes, and more, include All Modern, Article, and Pottery Barn.
Buy Used
You can also obtain a lot of beautiful pieces for your Airbnb used. Check for estate sales, yard sales, and antique shops for unique items for your property. You can also use online marketplaces like Craigslist and Facebook Marketplace.
11. Establish Your Brand
Being an Airbnb business doesn't mean Airbnb is your only brand. Your individual vacation rental type, amenities, and even host style all create a unique brand. Build your brand based on your target market, and competitor saturation.
Here are a few ways to start branding your business.
Get a Business Phone Number
Get a business phone number. This is a tiny thing, but it makes a big difference. There are so many options. Go with a big box retailer like T-Mobile or AT&T or go digital with Google Voice for $10 a month. Whatever you pick, it will create a professional tone for your customers.
Create a Logo
A logo shows customers who you are and makes your Airbnb business memorable. Of course, you operate under the trademarked Airbnb logo, but you can have your own individual mark as well.
Create a logo that expresses the type of Airbnb you run. Is it whimsical, tidy, modern, or cozy? Add the logo to your Airbnb listing.
Looka is a great place to build your logo. There's no skill or talent required. Looka operates on high-quality AI technology. Using your own preferences for color, style, font, and image, Looka creates a unique logo for your Airbnb.
Create Business Cards and Signage
Don't count on Airbnb to supply all marketing materials for you. They do a lot of marketing in the online arena, but what about word of mouth and traditional marketing? This is where business cards and signs are important.
Be sure to include the following on your card:
Business name
Logo
Contact info (Mailing address, email, phone, and social media tags)
Link to your listing
Alternate website if you have one
Vistaprint offers several other services apart from business card design and printing, including:
Label making
Logo embossed stationery
Branched merchandise
Signage
Like Looka, Vistaprint uses some automation in creating your cards. It uses your own preferences to design a card that suits your business style.
Purchase a Domain Name
A domain name is another indicator that you're serious about your business. It should relate to your industry, or business name. You can get a domain name through many retailers. Try Namecheap.com for an affordable.com, as low as $6 annually.
Build a Website
Your clients will book through the Airbnb website, but that doesn't mean you can't have a website of your own. Your website can include a virtual guestbook to sign, upcoming events and important details about the Airbnb rental unit, and a link to your Airbnb listing.
If you're not much of a web designer, try freelancer platforms like Fiverr, or take the guess work out with automated site building through Wix.
12. Join Associations and Groups
Joining local and national associations is a big support to new business owners. For Airbnb, a young industry growing at a rapid pace, advice and insight is invaluable. Some lead associations for Airbnb businesses include the Association of Lodging Professionals and the Short-Term Rental Association.
Getting connected isn't tough. Here are a few ways to get involved.
Local Associations
Locating location associations can be as easy as checking the community center bulletin board. Reach out to other local Airbnb owners, motels, and short-term rental businesses in the area. Local support is a big help when learning how to start an Airbnb business.
Local Meetups
Trade shows, meet and greets, and other meetups are a great way to check in with competitors and build a network. Meetup is a platform designed to support you in exactly this. Simply input the type of meeting you're looking for, your city, and state, and voila.
Don't see a meetup you like? Make your own.
Facebook Groups
Facebook is an amazing free business resource in many ways. Connecting with groups and associations is one way to get the most out of this platform. Some of the Facebook Groups to check out as an Airbnb owner include:
Learn new ways to manage your Airbnb, current trends in hospitality, best design layouts, and more.
13. Focus on Marketing
A lot of digital marketing is handled by Airbnb in terms of your website landing page and local ads. There's still a lot of marketing to be done if you're serious about making your Airbnb into a lucrative business.
Here are some ways to get started.
Ask Friends, Family, and Coworkers
There's no shame in getting everybody involved in your marketing campaign. Your friends and family want to see you succeed, so reach out and have them lend a hand. Some things loved ones can do to market your Airbnb include:
Staying at the property and leaving a legitimate review
Handing out business cards and flyers
Sharing the link to your business page on social media
Inviting other friends and coworkers to visit your Airbnb
Airbnbs make great party venues. If your space allows for a gathering, an open house is just the thing to bring in new business and get ideas flowing. Have your friends and family each invite two guests to get things moving.
Digital Marketing Ideas
There are many ways to enhance your digital advertising for your property listing. Airbnb puts a lot of effort into maximizing its profitable partner properties, but as a newcomer, you need to do a lot of this yourself.
Some ways to market yourself online include:
Social media contests
Writing blog content
Sharing videos and photos of the property through other rental platforms
Including a QR code on your business card
Once you've got a client base, email newsletters and digital offers for reduced rates are great incentives for a second stay.
Traditional Marketing Ideas
Traditional marketing is any advertising methods that are tangible. They're difficult to miss and leave an impression. Some examples of traditional marketing include:
Postcard mailers
Coupons
Business cards
Bench signs
Billboards
Bus displays
These marketing methods are powerful because they can't get caught in a junk filter and ignored.
14. Focus on the Customer
The customer may not always be right, but they're always necessary. Without your short-term renters, your Airbnb is just an empty property. Give your customers lots of attention and extra care to show them how much they mean to the success of your business.
A few ways to focus on your customer include:
Loyalty rewards for multiple stays
Exclusive discount offers
Unique packages (valentines getaway with chocolates and roses, anniversary package with wine and strawberries, etc.)
Open-house events with snacks and conversation
Online contests
As an Airbnb sometimes the goal is to get new customers through old customers. Showing your current customers you care will encourage them to share why they love your Airbnb with friends.
Final Thoughts on Starting Your Own Airbnb Business
Through this guide, we've offered a lot of information on how to start an Airbnb business. We covered topics like registering an EIN, marketing your business, and even forming a legal entity. There's no cookie-cutter model for this type of business, but if you work through these steps you'll be up and running in no time.