A love for animals is human nature; and if fostering animals moves you, an animal rescue business may be something to explore. There will always be many animals in need of a good home and there are a limited number of animal shelters. IBISWorld recorded that US Animal Rescue Shelters made up a $2.6 billion dollar industry in 2022 alone. With unemployment rates rising and inflation, many pet owners may be unable to afford pet care and food resulting in an increase of animals in need of shelters and rehoming.
To achieve the goal of running a successful animal rescue, you will need to spend sufficient time doing research, looking at other shelter and rescue business models, and determine how many animals are in need of adoption in your region on an annual basis.
In this article, we will dive into the details of how to start an animal rescue to discover what is needed and some of the challenges you may face. Going in with eyes wide open will help you make the best-informed decisions.
1. Conduct Animal Rescue Business Market Research
As you conduct your research for starting an animal rescue, you can start by gathering information and statistics. Think locally. Depending on where you live and the region you want to open an animal rescue business, you will need to understand the statistics of animals in need to measure if your business plan is even viable. For example, there are more than 12,000 animal rescue shelters in the US alone.
Here are some questions to help you start your research:
Are there other shelters and rescue groups in your city or county?
What kind of demand is there for rehoming rescued animals?
What is the average annual rate for animal adoption in your area?
How do you plan on finding good homes for the animals?
What issues do you aim to solve?
Do you have sufficient space in mind for your shelter?
What responsibilities are involved in running an animal rescue/shelter?
Are you going to be a non-profit or for-profit animal rescue?
What kind of profits would you like to make?
There is a lot to consider and plan for including the cost of renting a facility, getting a business loan, creating an animal rescue nonprofit status, and finding foster volunteers. You will also need to look into the pros and cons of a nonprofit organization and how to raise funds to start an animal rescue.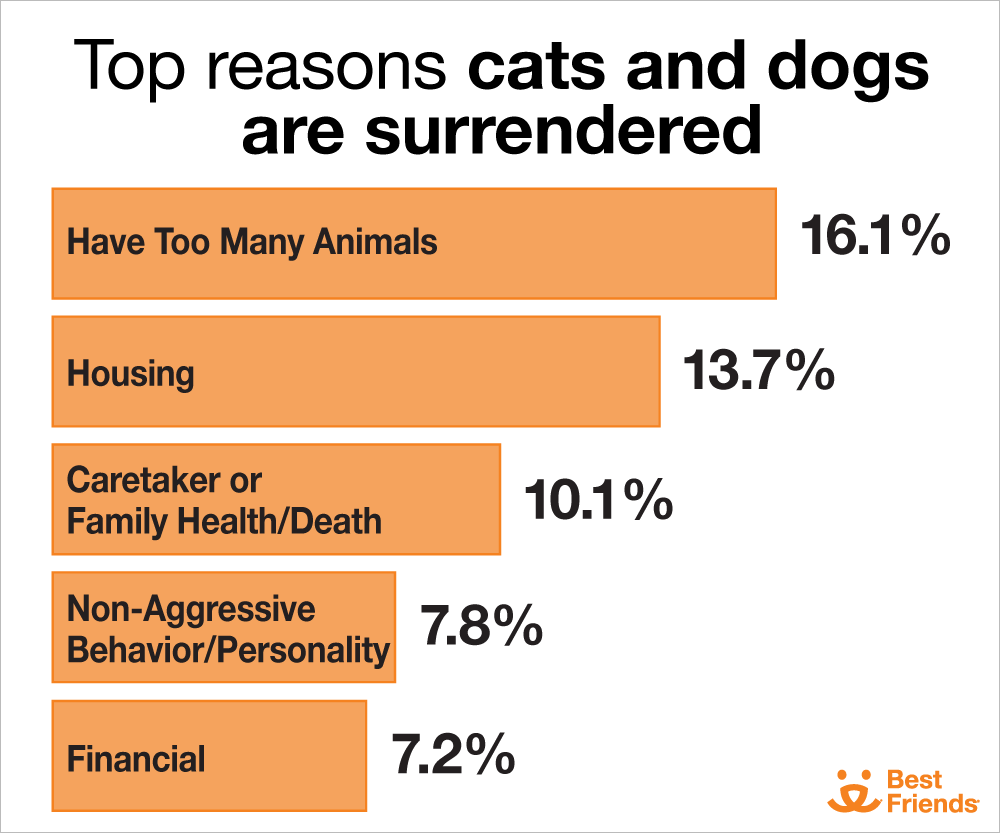 2. Analyze the Competition
To begin analyzing your competitors take a deep dive into other animal rescues and animal shelters both in your county and state. If there are existing animal rescues and local pet shelters, get to know them and pay them a visit to ask questions and get an inside scoop on the challenges they encounter and what is successful. Talking to others in the industry will provide you with valuable insights.
What kind of animal shelter business models are around you?
How many animals do they foster on average per month?
What are the average adoption fees like?
Where do they make their money?
How many employees do they have?
Do they work in cooperation with other rescues?
What are average profit margins depending on the scale of the business?
Most animal shelters and rescues have a nonprofit status, and this means that whatever money is made cannot be taken out for personal use. All profits are circulated back into the organization to fund the facilities, employees, and infrastructure needed to keep the animal rescue nonprofit funded.
Some important thing to consider when analyzing your competitors is how often do they have volunteer helpers and how many paid employees do they have. Running a rescue shelter is a demanding job, and you will need consistent help to manage many animals.
3. Understand the Costs of Opening an Animal Rescue
An animal rescue business involves some steep costs for facilities, maintenance, food, medicines, utilities, and paid employees. You will need a steady income to keep up with all the operating expenses. Getting started will take a big initial investment. Of course, the amount of money you need will be determined by the size and scale of your business. You will need to include start-up costs in your budget, such as business formation fees, insurance, a down payment for the facility, and other extracurricular upfront expenses.
What Does it Cost to Open an animal rescue?
Opening an animal rescue business complete with a facility for fostering homeless pets can cost you as little as $6,000 and go up to $50,000 or more. To start small and keep your costs down, you may start by fostering animals at your home or private property and relying on volunteers to foster animals until a permanent home is found. You will need a large upfront investment if you are going to start out with a facility to foster animals.
Business Equipment/Materials
Here is a list of equipment and supplies needed to run an animal rescue or shelter business. These are general estimates of equipment costs for a small business; however, you can adjust the average based on the scale of operation you are projecting.
Kennels ($500-$2,00/One time or as needed)
Large animals/Farm animals outdoor pens ($600-$5,000/One time)
Crates ($100- $400/One time or as needed))
Leashes/ Collars ($80-$200)
Food ($200- $800/Monthly)
Toys ($100/One time)
Medicines ($100-$600/Monthly)
Cost of Renting or Leasing a Location
You will need the appropriate facility and infrastructure to shelter animals. An ideal location would be where there is plenty of outdoor and indoor space for housing animals. Consider looking for a location outside of the city on the outskirts of town where there is room for fenced-in areas and pens for large animals, places to put kennels, and large indoor areas for smaller animals and facilities that can accommodate pet care needs. The facility space you choose will be important, as a big issue for most shelters is overcrowding and not enough space and resources to provide a healthy environment for animals.
Renting a large facility is expensive, and pricing depends on the location and what is available around you. You can estimate a large facility to cost about $2,800 on the low end and go upwards of $5,000 to rent on a monthly basis.
However, you could find a small place to start and keep your costs low while breaking into the business.
Business Formation
When starting an animal rescue, you will need to form a legal business entity. Below we will break out the differences between business structures to help you determine the right fit for your animal rescue.
Once you determine the business structure suitable for your animal rescue, you will need to submit your entity formation documents to the state. The state filing fees for forming a business are generally between $75-$200.
Aside from the cost of business formation, you will also need to pay for a business license and get the appropriate permits required in your jurisdiction to run a compliant business. You may need to get a kennel license and additional permits for sheltering animals. These costs could range from $100-$500, depending on the regulations in your state and county.
Business Insurance
Your business will need insurance to protect you from the unexpected. This could come in the form of a natural disaster or someone being bit by an animal at your facility. There are a lot of options to consider. Below we break out the different options for business insurance and the coverage they provide.
You can expect to pay a minimum of $50 and upwards of $200 a month for general liability insurance for an animal rescue business. The price depends on the plan you choose and the scale of operation.
You may also want to look into animal insurance plans that can help you cover veterinary costs for sick animals. Talk to your local veterinary clinics; they will be able to help you and may be willing to donate by supplying you with care and generous discounts if animals are in need.
Utilities
Your utility bills can add up if you run a large animal rescue. Whether you start small or go big, animals will need constant care, and you will pay monthly utility bills. Depending on the resources you utilize, you may be spending $120- $350 a month.
Here are standard utilities you will be paying for:
Water
Electricity
Garbage
Phone service and Wifi for your business office
What Are the Ongoing Costs of animal rescue?
Taking care of animals is not cheap, and some animal feed is more expensive. Different animals require varying needs for attention and dietary needs. Paying for food each month is a big expense, and an animal may need veterinarian care every now and then. There may be times when you need to invest in your facility to accommodate more animals. As you can see, running an animal rescue has never-ending costs.
Here is a general picture of ongoing costs:
Food
Paid Labor (Daily care, facility maintenance, cleaning, etc.)
Veterinary care/medicine
Insurance
Utilities
Property upgrades
Expansion of facilities
Equipment
Office tools and phone service
Vehicle maintenance and fuel
Marketing costs, website maintenance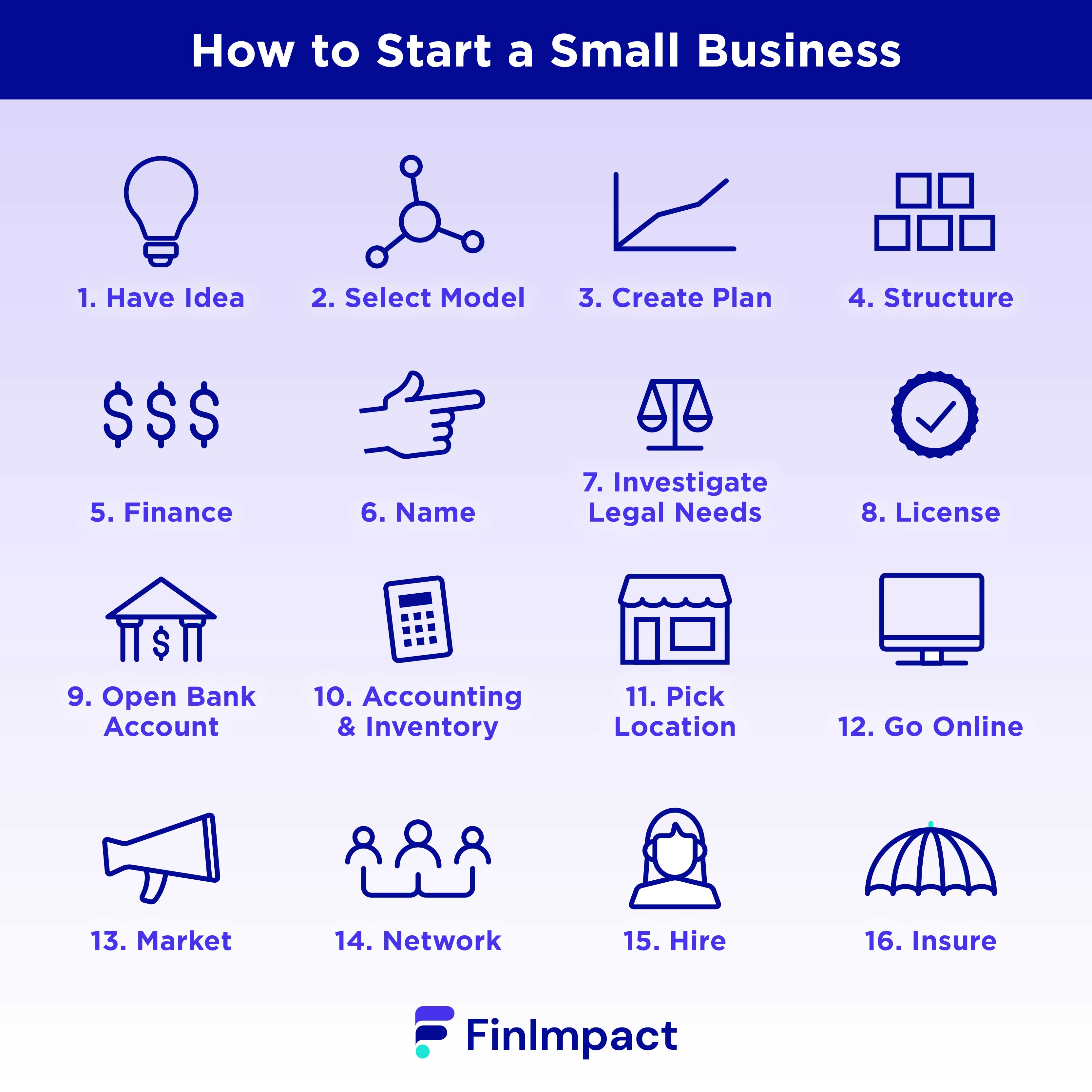 Prioritizing Animal Welfare
The priority of any animal rescue should be to find animals permanent homes and to be solely focused on the quality of life and capacity of care that the facility and team can provide. No one should go into the business of rescuing animals with money as the primary motivation. Of course, there is a potential to make an animal shelter business profitable with a suitable business model and infrastructure, but the priority should always be animal welfare. Caring for animals in a humane way and tending to their well-being is a huge responsibility.
If you are passionate about the welfare of animals, you can dedicate your life to save animals and keeping helpless animals out of high kill shelters. The humane society is a wonderful organization of animal welfare advocates with rescue groups around the globe. They also offer educational training and resources to help you on your journey.
4. Form a Legal Business Entity
There are four types of business structures that can work for an animal rescue business. How you set up your business will influence your operations and registration requirements, taxes, and whether or not you are held personally liable. You can create a nonprofit or for-profit business under one of these entity options. If you are going the nonprofit route, establishing an LLC or a corporation is the most common option.
Here are the basics of each business structure.
Limited Liability Corporation (LLC)
An LLC protects you and your personal assets, so you would not be held liable if someone were to sue you or an unfortunate event happened. As an LLC, you are self-employed, and you can hire employees. This means you pay self-employment tax, and you can also set up a non-profit structure under your LLC as long as all members are 501(c)(3) organizations.
Sole Proprietorship
A sole proprietorship puts you as the controller of the business and it means your personal assets and liabilities are not separate. This structure is risky because if your animal rescue business ever faces legal problems or litigation charges, you would be solely responsible. You and your business could go bankrupt if something happened.
Partnership
An animal rescue business that is formed as a partnership can become problematic down the road when it comes to making decisions. This model makes both partners equally liable or can be structured so one partner has more control over things. Each partner will equally contribute and pay tax from profits earned. A nonprofit can be set up under a partnership, but it has legal complexities that are not optimal for your business.
Corporation
A corporation is completely separate from the owner; it claims the profits, pays tax on all profits, and is legally liable. Corporations are the traditional business structures for nonprofit organizations. This business structure allows the business to take donations, raise money, be tax-exempt, and operate independently of the shareholders.
5. Register Your Business For Taxes
When you form your business, you will need to get an Employee ID Number or EIN through the IRS to pay taxes, set up a business bank account and credit card, and hire employees. Click here to register for an EIN with the IRS.
If you are going the nonprofit route, you will also need to obtain 501(c)(3) nonprofit status from the IRS to comply with state laws. This ensures people who donate to your organization can claim a tax deduction.
6. Setup Your Accounting For Success
The first thing to do when you are starting a business is start accounting for every dollar. All costs, formation fees, and services must be thoroughly recorded for tax purposes and budgeting. Tracking your costs as you go will save you a headache, ensures you deduct necessary expenses and can show proof of your expenses in case of an audit.
Accounting Software
To save you time and automate the accounting process, use accounting software. Quickbooks is a premium accounting software that records all your business transactions, monitors your monthly budget and account balances, tracks your spending, generates detailed reports, and can manage business contacts all in one place. You can set up Quickbooks to your business bank account, and it will organize spending data for you. You won't need to spend time copying and pasting data across platforms into spreadsheets for taxes; accounting software will help you manage all those numbers and more.
Find an Accountant
Running an animal rescue will keep you busy and on the go. It may be helpful to hire an accountant to handle administrative work. Even if you can manage some of the accounting yourself, a professional accountant will help you file taxes, review financials, and answer questions about state filing requirements. An accountant can help you with the use of funds strategies and make sure you don't leave money on the table when you file a tax return.
Get a Business Bank Account
It's a good idea to get a business bank account as soon as you form your business. Keeping your business expenses and donations organized in one account prevents accounting nightmares. Having a business bank account will help you get a business credit card and loans if you need to do so. It also makes tax filing much more straightforward and will help you avoid IRS issues. You should also integrate your business bank account with your accounting software to organize your financial records.
Apply For a Business Credit Card
Applying for a business credit card will help you manage cash flow and organize your purchases. You can also get a higher credit line for your business expenses.
The benefits of a business credit card:
Keeps personal expenses separate
Purchase protection
Easier to qualify for a loan
Helps with cash-flow
Categorizes expenses
Build credit
Better Terms
7. Obtain The Licenses and Permits Required to Rescue Animals
You will need licenses and permits to run a legal animal rescue and shelter organization and protect yourself from legal issues. Apply for a business license here. This includes a business license, kennel license, and depending on your state and county, you might need additional permits. Check your local state and county laws. To get assistance starting your business visit US Small Business Administration.
8. Get Business Insurance
Business insurance is a must, especially for an animal rescue business. You can get comprehensive coverage with general liability insurance; however, you may want additional coverage if you have employees. Understand what the minimum legal requirements are and shop around for prices. You might want to choose an insurance plan that covers damages to both people and facilities in case an animal bites someone, or a natural disaster causes damage to the facility. Not having adequate business insurance can result in penalties, and fines, and you could be held financially liable if there is an accident. Because an animal rescue business involves transportation, you will also need to have your work vehicles properly insured.
9. Create an Office Space
You will need to dedicate some time to working on administrative tasks to keep your business running smoothly. When it's time to sit down and take care of paperwork, documentation, taxes, social promotion, and create marketing materials, you will be happy to have an office.
Home Office
Having a home office can be nice if you run a small business that doesn't require more than 5 hours of work on a weekly basis. If you choose to have a home office, you will be able to write off a portion of your rent, tech tools, and utilities from your home as a work expense. If you are running an animal rescue business from a commercial location, you may want to keep your office work at work and not bring it home.
Commercial Building Office
Having an office space at your animal rescue facility will help keep work from following you home after hours. If you run your business out of a commercial location, set aside a room to build an office space for administrative work. Your office will also be the storage area for all your files, bills, and documents you need to run a compliant business.
10. Source Your Equipment
Providing foster care for animals takes supplies, equipment, a reliable vehicle outfitted for transporting animals, and a shelter with plenty of space and kennels for the animals to recieve care before they get adopted.
You will need to set up your facility with the proper supplies to be prepared when you start rescuing animals. Here is a list of equipment you may need to get started:
Animal cage installed in your work vehicle
First aid kits
On-the-go pet supply kit
Kennels
Crates
Bedding, towels, and blankets
Food and water dispensers
Leashes/collars
Grooming supplies
Toys
Security camera system
You can shop for used and new equipment online, from used marketplaces like Facebook and Craigslist, in local stores and outlets. There are a lot of online wholesale animal supply stores, and you can also check out farm supply stores and hardware stores for kennels, fencing materials, and pet supplies. Another idea is to put out requests for donations in your community for pet supplies, beds, crates, kennels, etc. People love helping and donating to a good cause.
Buy New
Buy new pet supplies from wholesale pet stores and farm supply stores, both locally and online. Shop for kennels at Home Depot, Tractor Supply, and Hoover Fence Co. For assorted animal supplies, check out Pet Supplies Plus and Kole Imports.
Buy Used
You can shop around for used equipment and supplies on Craigslist, Facebook marketplace, eBay, thrift stores, and yard sales. You may also be able to source some equipment for free by posting supplies wanted message on social media, in your local paper, and on bulletins around town. It's always great to start looking for free stuff before spending money when you are working with a limited budget.
Rent
You may need to rent some equipment to prepare your facilities when you are in the start-up phase. However, there are not many pet supplies available for rent, and you may not need to go this route.
Lease
There may be lease options available for large animal equipment like farm animal pens and kennels. Paying for the equipment over time can also help you with cash flow when your business is getting started.
11. Establish Your Own Animal Rescue Brand
The name of your business is also your brand. Creating an unforgettable name for your business will help people remember your brand. Your brand should encapsulate what you are about. Including the words, animal rescue in your business title is great for marketing and makes it easy for people to find you through the internet. Establishing your brand is a fun, creative project where you can choose your brand colors, brainstorm names, makes a logo, and write down your objectives, mission statement, and what you aim to solve.
Get a Business Phone Number
You will need to get a phone number for your animal rescue hotline. You need to start with a fresh phone number so you aren't giving out your personal phone number and convoluting your business. Your business phone number will be available to the public for rescue calls, inquiries, customer service, etc. You may want to have two separate lines, one for rescue calls only and another for customer service, inquiries, and your general office need. Having your business phone numbers published on your website, on google, yelp, and social media pages make it easy for your clients and people in need to reach you.
Create a Logo & Brand Assets
Your animal care business needs a logo. Your logo is a brand asset and will be used to identify your brand. You will want to use your logo on all your website and marketing materials. When it comes to branding, keeping all your material congruent with the same logo, color schemes, and font will build trust and make your business easily identifiable. You can have AI generate a logo for you within minutes using Looka. You choose designs, fill in the keywords pertaining to your business, and Looka will create simple logos for you to choose from.
Create Business Cards and Signage
Create business cards and signs to spread the word around town about your animal rescue services. You can make business cards online using Vistaprint. They have a lot of template options to choose from. Simply drop your logo, contact info, and color palette into the template builder and order custom business cards. Vistaprint also has signs and merchandise like t-shirts.
Purchase a Domain Name
Put your business out there on the internet for people to find you and learn about your services. Having a website is important for your presence and makes it easy for you to be found. You will need a domain, preferably a domain that has your business name in it. However, it is better to keep it short and sweet. You can look for a domain name on Namecheap.com and get started for a low price.
Build a Website
Building a website is helpful for many reasons. It makes it easier for you to be found on the web, and helps people get in contact with you. A website also gives you a better chance at finding homes for animals, and it can facilitate charitable donations. Your website is your digital destination where you can provide people with information about your business like an about page, location and service page, mission statement, contact info, animals who need homes, a photo gallery, and an educational blog. Giving people access to great content and resources will help your business succeed.
If you are not a tech-savvy person, you can hire talented tech pros to create and build your website. Discover cheap website builders available for hire on Fiverr. There are also great templates available on platforms like Wix that can make it easy and fast for a beginner to get a website published.
12. Join Associations and Groups
For someone dedicated to rescuing animals, being a part of animal associations and other rescue and shelter groups is a great way to find support and make a big difference in your community. Bestfriends.org has a large database of shelters, foster programs, and pet rehoming networks worth looking into.
Being active in the animal community is also great for finding volunteers and animal lovers that want to support your work. By joining groups and organizations, you can learn a lot from other experts and business owners and collaborate. Getting involved with animal associations is also great for your credibility.
Local Associations
Be on the lookout for local associations that love animals, work with rescue animals and animal welfare education groups. Connecting and networking with associations that work with animals is a great opportunity to spread the word about your services and find potential foster families or volunteers.
Local Meetups
Participating in meetups is another opportunity for you to build credibility and integrity and find resources in your local community. Meetup is an app that connects people to gatherings, groups, and hosts. You can find animal lovers and possible candidates looking to go through the adoption process by attending social events with other animal lovers.
Facebook Groups
Making connections in Facebook groups is easy. You can find others involved in saving animals, adopting, and helping pets find new homes. You may also find activist groups or animal welfare committees that would love to help find homes and provide resources for needy animals. Here is an example of a pet rescue Facebook group helping pets find homes: https://www.facebook.com/groups/strayanimaladoptionprogram/
13. Focus on Marketing
Marketing your animal rescue can help you find homes for pets in need. Rescuing pets is only one part of the business. Once you rescue an animal, you will need to do outreach in your local community to recruit volunteers, find foster families, and a permanent home for animals.
Creating a marketing plan will help you excel and reach your objectives. You will want to focus on both digital and local traditional marketing tactics to extend your reach. Most people turn to the internet when they are looking for something so having a website is very important.
Many people participate on social media platforms, so setting up social channels for your business will get you noticed and bring publicity to your rescue service and the importance of what you are doing. These platforms give you a louder voice and help build your public relations.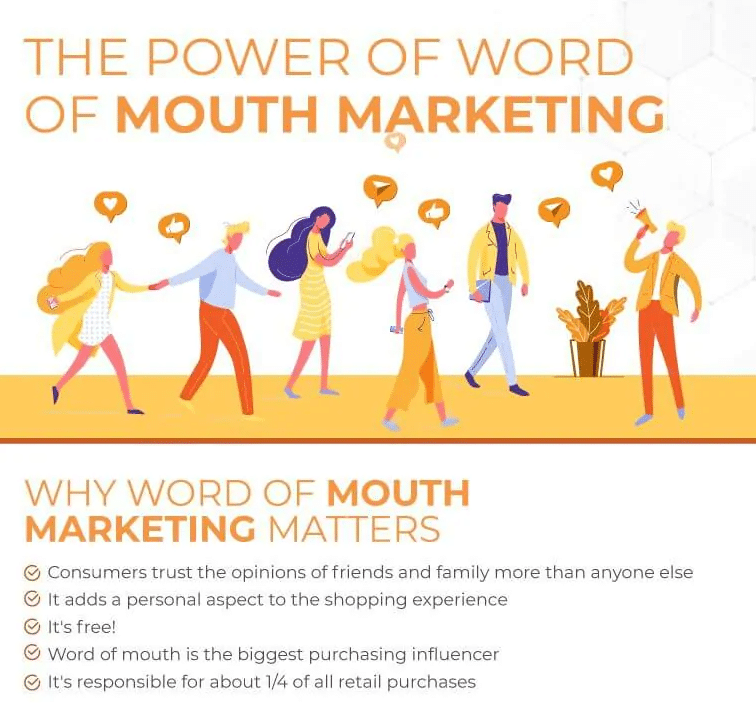 Ask Friends, Family, and Coworkers
When you are getting your business started, reach out to your circle of friends and family. They can help spread the word about your services through word of mouth and their social media accounts. Friends and family are also great resources to help you start a campaign if you are looking to raise funds to help you set up your animal facility. You can also send out announcements through your social media accounts to accept donations of pet food, dog toys, and supplies.
Digital Marketing Ideas
Your digital marketing efforts can go far if you have a good strategy. Here are some digital marketing ideas that can help your business:
Connect with other animal organizations to help you promote your rescue services
Set up geo-targeted ads for animals that need homes
Social media outreach, post photos, collect donations
Google ads / Facebook ads
Starting a YouTube channel to share tips about how to help your local animal shelter
Publishing a blog about why it is important to save animals and adopt
Participating in online communities to build a foster network
Traditional Marketing Ideas
Traditional marketing can take many forms, but it is all about getting your message and solution out to people. You have a lot of options for marketing your own animal rescue business in your community.
Some options to consider are making flyers, bulletins, mailers, or a billboard. These methods may take more time to achieve the results you are looking for, but publicity will be helpful to your long-term goals. A great way to bootstrap your marketing efforts is to network with local businesses, pet shops, and other pet-friendly organizations. You may want to create an adoption day event or place flyers in local stores with information about your rescue and animals in need.
Post bulletins for foster families wanted in grocery stores, coffee shops, and animal supply stores.
Consider hosting board meetings in local coffee shops or community events to get people involved.
Visit Veterinary clinics and ask if you can post a flyer and leave a stack of business cards for your rescue service.
Get creative, and don't hesitate to ask for help from your community. You may be surprised at how many people are willing to help you and will appreciate what you are doing.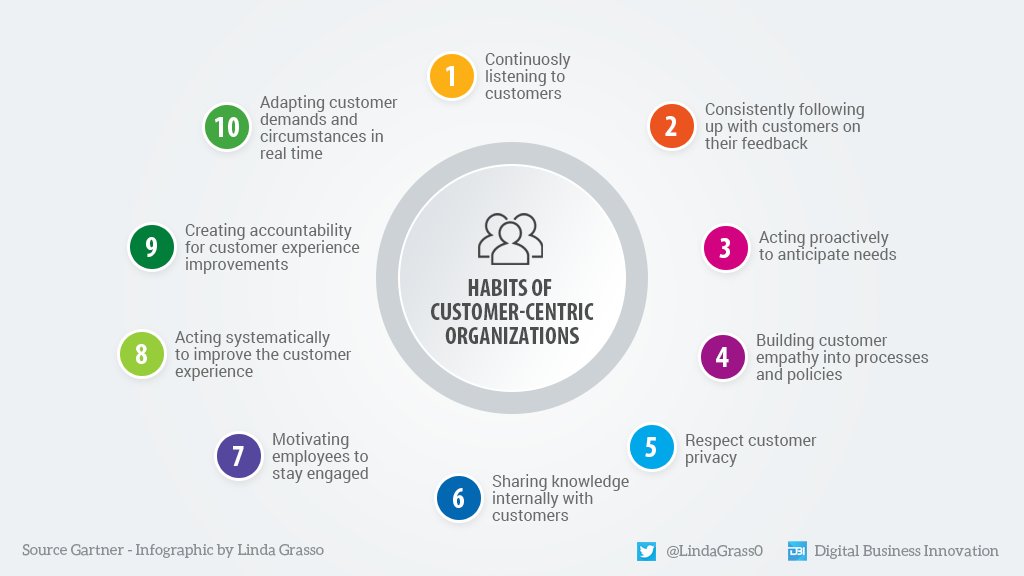 14. Focus on the Customer
If you are running your business by yourself, you are customer service. If you have employees, they will also be taking on customer service. It is important to have your team on the same page when it comes to the customer or the people you are interacting with. Whether it is a phone call, meeting someone in person, or sharing your business with a stranger, everyone you communicate with related to your business is considered customer service.
Here are some tips for creating a compassionate customer-centric business:
Provide people with information about your business online
Make sure your operating hours are clearly posted
Have your business phone number and email published on your website and social accounts
Create a clear voicemail that informs people when you can return their call when you are closed
Always answer and respond to people with a helpful attitude
Train your staff to approach people with kindness first and a helpful attitude
Always listen to the customer, even if you don't agree, just simply listen to their complaints
Make it easy for people to leave you reviews online
Provide an email capture form on your website to send out newsletters or updates and keep in touch
Have an about us page on your website to tell people about your business
Having high standards for customer service is best, especially when your business is truly all about serving people and animals. Show people you are dedicated and passionate about what you are doing.