Did you know that a homemade dog treat business can be a profitable endeavour?
You can build a profitable dog treat business out of your own home kitchen. The "Pet Treats and Chews in the U.S. – 4th Edition" states that the pet industry and pet treat market continues to grow. In 2021, the pet treat market was worth $10 billion and is now projected to exceed 12% over the next few years, bringing sales up to $15 billion by 2025.
Many pet owners are willing to pay a premium for quality dog treats. With health and wellness top of mind, dog treats that are handmade in small batches, protein-rich, with functional ingredients or exotic proteins sourced in the USA are all highly marketable selling points.
If you enjoy making things, love dogs, and are looking for a reliable side hustle, you can start making money by selling dog treats. In this guide, we will help you create a road map, assess the market, price out the supplies you need, determine what licensing is required, and provide helpful tips to help you start a successful dog treat business.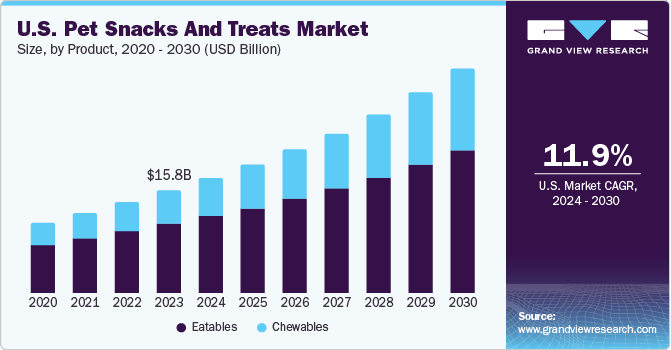 1. Conduct Dog Treat Market Research
When developing a business strategy, it is vital to gather and analyze information to understand challenges and opportunities in the dog treat industry. Market research will be key to developing your business strategy. You can figure out the feasibility of launching a new product before dedicating time and money to a dog treat bakery.
If you are considering starting your own dog treat business, start off with questions about selling dog treats:
Who is your target audience?
What problem do you aim to solve?
What kind of messaging should you convey?
How many dog owners are there in the USA?
What is the average cost homemade dog treats?
What is the cost range for specialty dog treats with functional ingredients?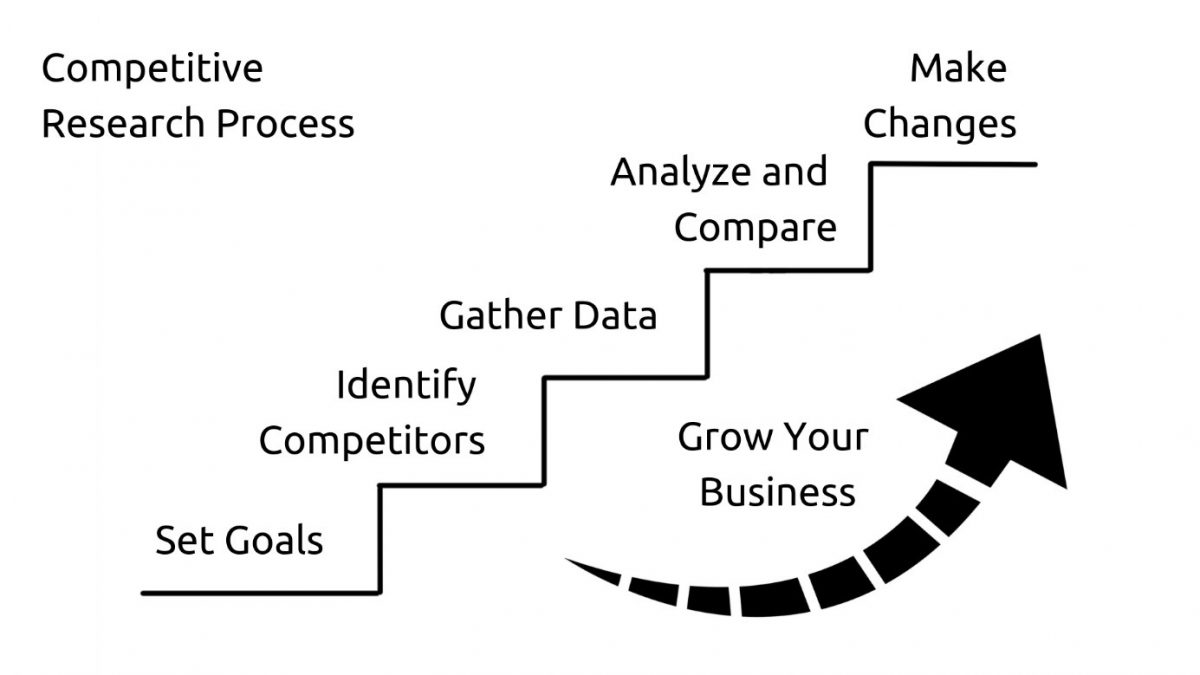 2. Analyze the Competition
A recipe for success starts with research.
Analyzing your competitors and target customers will help you understand what people are looking for. When you analyze your competition, do so on a micro and macro scale. Take a deep dive into the dog treat industry. What is the messaging used be big companies and small businesses?
Here are some actions you can take to collect information about your competitors.
Dog treat business statistics
Who are the Industry leaders in the dog treat business
Look for small business success stories
Best selling dog treats: Healthy treats, supplements and functional wellness.
Pricing variations in homemade treats vs. factory produced
How many people in your region sell homemade dog treats
Collect your data by searching for statistics online and create a document to list your answers and results in. This is a great way to discover the demand, gaps, and opportunities in the market.
3. Understand the Costs of opening a Dog Treat Business
What kind of budget do you need to start homemade dog treat bakery? If you are going to start making homemade dog treats out of your kitchen, you won't need a whole lot of money to get started. The biggest costs will be the business formation fees, commercial kitchen license, insurance, baking supplies, treat packaging costs, labels, and paying someone to build you a website unless you have the skills to do that part on your own.
You can start a dog treat business by selling homemade dog treats locally and online, then scale up as you start gaining customers. This is also a low-risk way to get your feet in the water without investing a ton of money and time.
If you are looking to rent a commercial kitchen and open a storefront dog treat bakery, your start-up costs will be much steeper than a small home business. In this case, there are a lot of moving parts to consider and market research to perform on location, foot traffic, dog owners, and the cost of commercial rent in the city you live in.
What Does it Cost to Open a Dog Treat Business?
You can get your dog treat business formed and started at home using the supplies you already have on hand for as low as $600. You can scale up as you go and invest in commercial equipment or rent a commercial kitchen to maximize your production with a $1,500 – $5,000 investment.
Business Equipment/Materials
Baking dog treats requires the right kitchen equipment to operate efficiently and maximize your output. Here are some ideas for supplies and commercial kitchen and baking equipment.
• Large kitchen mixer ($350- $3,000)
• Baking sheets ($100)
• Baking molds ($50 – $100)
• Baking utensils ($30 – $50)
• Drying/cooling racks ($130 – $300)
• Extra fridge ($500- $6,000)
• Bulk packaging ($75 – $100)
• Labels ($35 – $120)
• Office Supplies ($150)
• Label printer ($200 – $400)
• Dry and wet ingredients ($100 – $250)
Cost of Renting or Leasing a Location
Depending on your dog treat business model, you may want to rent a commercial kitchen to do your baking in. Some states have a licensing program where you can get your home kitchen approved for commercial use. You will need to give your county office a call to see if this option is available.
Renting a commercial kitchen is a great idea for a dog bakery business. Look into a commercial kitchen share where you can rent the space for baking your products only when you need it. This will save you a lot of money because you don't need to pay the entire monthly rent, just a share fee, plus the kitchen may come fully stocked with commercial equipment. Call around and see if there are any commercial kitchen shares in your city.
This rental or share fee varies greatly depending on where you live, it could be anywhere from $400- $2,000 a month.
Business Formation
To form your pet treat business, you will need to file business formation papers with the state and pay a fee. The cost to form an LLC and get a business license can cost between $120 – $300, which is pretty inexpensive and protects the owners from business-related lawsuits and certain debts.
Business Insurance
Whether you run a home-based dog treat business or you bake and sell from a separate location, there are risks involved, such as fire, property damage, equipment damage, injuries, or lawsuits. Bakers and small business owners need to protect themselves with insurance in case unexpected events impact their business. Not having adequate insurance is not worth the bad outcomes like going out of business and being responsible for large debts.
A small home-based business producing dog treats will pay a lot less for insurance than a large company that sells baked goods. Depending on the scale of business you are doing, here are some factors that determine your cost of insurance.
Factors that affect premiums include:
• Type of insurance you choose
• Policy limits and deductibles
• Products and services offered (e.g., baked goods, deliveries, custom orders)
• Business property and equipment
• Business income
Here are a few types of insurance to look into. We recommend general liability or business owner's policy for small home-based dog treat businesses.
General Liability – This is the most popular insurance policy among small bakery businesses to protect against common risks, such as customer injury, damage to property, and lawsuits. (Range $50 – $200 monthly)
Business Owner's Policy – Recommended for bakery businesses and provides the best defense against common accidents in the food service industry. This policy combines three coverages general liability, commercial property, and business interruption insurance to cover your business property, equipment, others property, and lawsuits, and replaces lost income due to unexpected events. (Range $55 – $250 monthly)
Auto Insurance – If you offer deliveries, or travel to farmer's markets to sell your dog treats, you will need to have auto insurance. If you are a small home business that uses your personal vehicle, standard auto insurance should be enough coverage. (Range $20 – $100 monthly)
Workers' Compensation – If you hire an employee, you will need to have a policy that covers them in case of injury on the job. This may come included in some policies or purchased separately. (Range $30-$200 per employee monthly)
Utilities
Now let's calculate the average cost for utilities for your dog treat bakery business. If your home kitchen is the place of business, a percentage of your utility costs can be written off as business expenses. For example, you could write off 30% of your monthly utility bills as costs to operate your business. If your average home utilities cost you about $400 a month, 30% of that or $120 can be accounted as a business expense.
What utilities do you need to account for:
• Water
• Electricity
• Garbage
• Internet
• Phone bill
Consider everything you use to run your dog treat business, from the water and electricity needed to bake to the phone you use to communicate with your customers.
What Are the Ongoing Costs of Dog Treat Business?
Every month you will have bills to pay and supplies to purchase to keep making dog treats.
Your monthly operation costs will include the following:
• Insurance
• Utility bills
• Ingredients
• General supplies (Packaging, baking equipment, etc.)
• Advertising costs (If Applicable)
• Fuel cost for deliveries and travel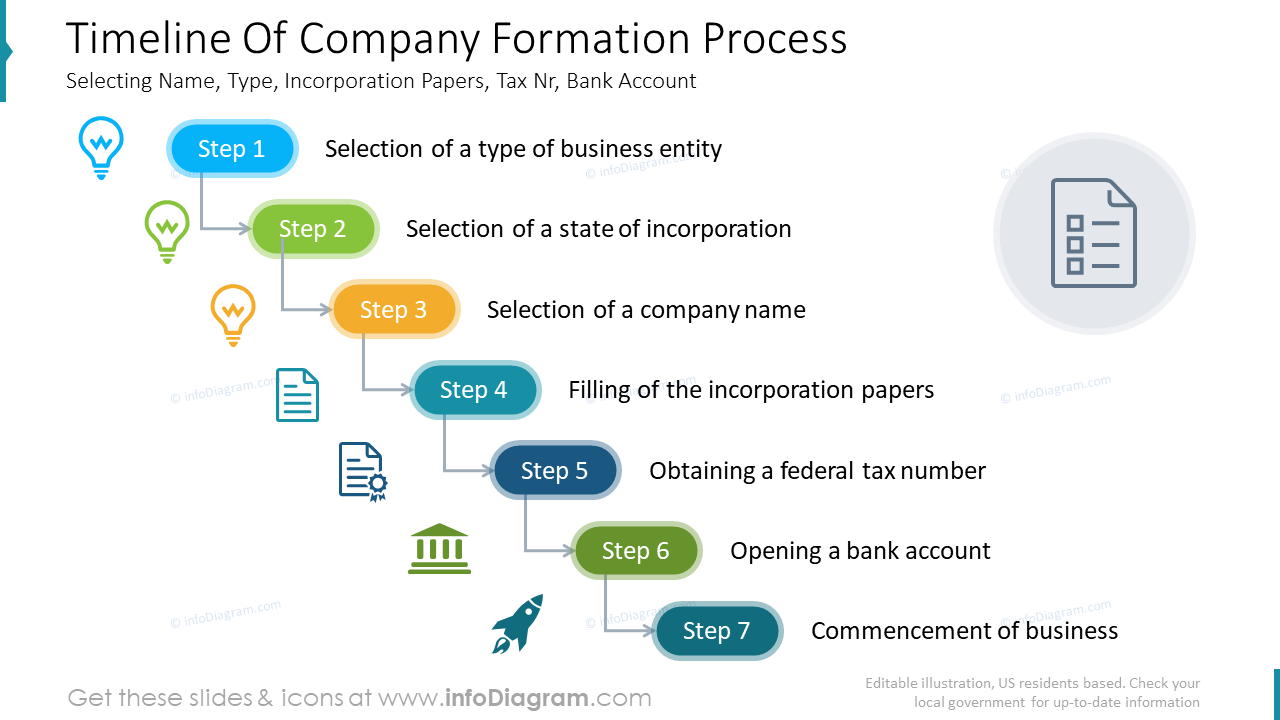 4. Form a Legal Business Entity
There are four types of business entity structures to look into. For a home-based dog treat business, a Limited Liability Corporation would be the best fit. Other business entity structures we will cover are sole proprietorship, partnership, and corporation. The structure you choose affects your operations, liability, taxes, and limitations.
Limited Liability Corporation (LLC)
An LLC is a great business structure for home dog treat bakers because it offers liability protection and separates ones personal assets from their business assets. This gives you versatile coverage from business-related lawsuits and some debts and allows for expansion if you were to bring in a partner or employee.
Sole Proprietorship
A sole proprietorship is not ideal for small businesses because it holds the business owner responsible for anything that goes on or happens to the business. This means you will be responsible for any debts or lawsuits, which is very risky and puts your personal assets on the line and could force you into bankruptcy if an adverse event occurs.
Partnership
A partnership gives you the ability to equally share the ownership of the business with a friend or family member. However, this option can complicate the decision-making process, and it does not separate your personal and business assets, meaning you and your partner would be responsible for covering the costs relating to lawsuits or unexpected debts.
Corporation
Corporations are designed for big companies managing large sums of money, investors, and public fundraising and are completely independent of the shareholder. A corporation stands alone; it claims profits, pays taxes on all profits, is legally liable, and protects all entities involved, safeguarding their personal assets and finances.
5. Register Your Business For Taxes
You will need to apply for an employer identification number (EIN) from the Internal Revenue Service (IRS) to register your business to pay taxes. Some states also require you have a separate tax ID for selling products and collecting sales tax; you will need to research your state's tax requirements.
6. Setup Your Accounting For Success
Accounting is critical for any business, and doing it right will benefit you in many ways. Start your accounting as soon as you make the first purchase for your business. Include business formation fees, hired help, services, insurance, equipment, and every expense related to your dog treat bakery business. Keeping thorough records will save you headaches and make budgeting much easier. Record every receipt to make sure you have proof of expenses, so you don't leave money on the table when tax time comes.
Accounting Software
Accounting software comes in handy for automating reporting and keeping track of your finances. Quickbooks is the leading accounting software that can help you manage your budget, customer invoices, monitor account balances, and generate reports. Accounting software will make your accountant's job easier. It provides comprehensive records of product production, and profits made month-to-month.
Find an Accountant
When you scale up your dog treat baking business, you may want to hire a part-time accountant to help you with financial strategy and taxes. Accountant services could cost between $200-$500 depending on the service and work involved in filings. In the long run, an accountant will save you time and money by ensuring your financial reporting and business deductions are right so you get the maximum return.
Get a Business Bank Account
Setting up a bank account just for your business is wise. It will keep your finances separate and organized. The IRS recommends business owners have a business bank account to keep clean records of expenses pertaining to the business and avoid confusion when tax time comes around. You can also connect your bank account to your accounting software for accurate reporting.
Apply For a Business Credit Card
Business credit cards help you with cash flow, accounting, and keeping your business expenses from getting convoluted with your personal expenses. Your business credit card will still be under your name, so it will impact your credit score.
Here are the benefits of a business credit card:
• Keeps personal expenses separate
• Purchase protection
• Can make it easier to get a loan
• Get a higher line of credit
• Helps with cash-flow
• Categorizes expenses
• Build credit
• Low APR
• Earn cash back
• Discounts from some stores
7. Obtain Licenses and Permits
Acquiring necessary permits and licenses is essential to keep your business in operation. Dog treats are categorized as dog food, so there may be regulations and rules you need to be aware of. You will need a business license to sell dog treats, and you may need a manufacturing license or a commercial kitchen permit, which could require an inspection by the county or city you live in.
Check with your state, city, or county to see if there are dog treat business license requirements to legally sell dog treats. Learn more about licensing requirements in your state by visiting SBA's reference to state licenses and permits or click here for local assistance.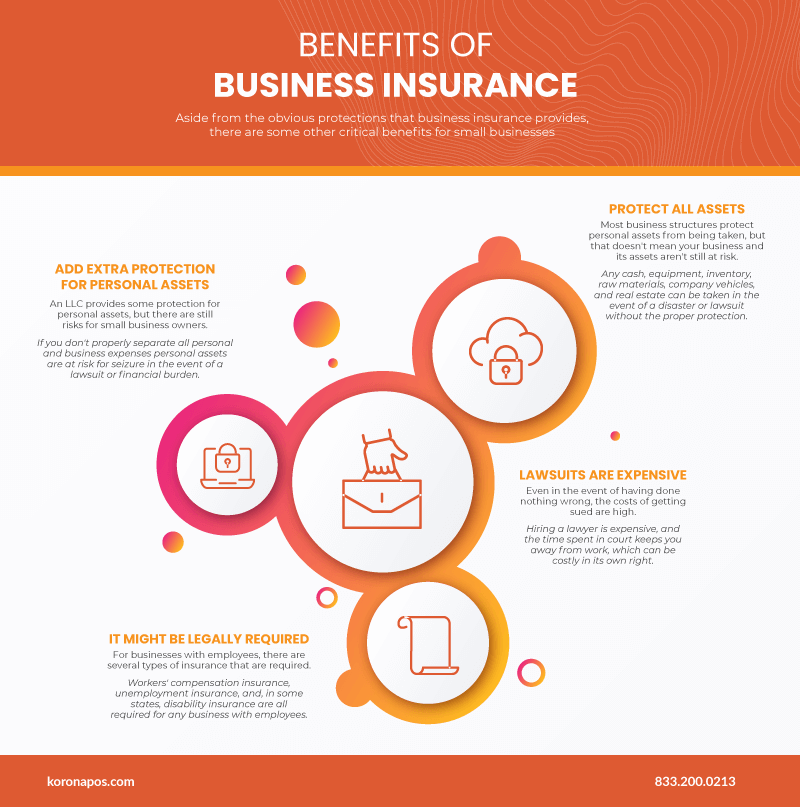 8. Get Business Insurance
Business insurance is an important factor in operating a safe and lawful dog treat business. There are several policies you can get to protect you from lawsuits, injury, and property damage. General liability insurance is a great choice for small dog treat bakeries to get basic coverage for a variety of risks for a reasonable price. Not having business insurance would be a huge mistake if you were to be sued or if damage occurs on your property from your business. These scenarios could result in you going into debt and having to close the business and file for bankruptcy.
9. Create an Office Space
A designated office space is great for taking care of administrative tasks to keep your dog treat bakery business compliant. For home businesses, a home office is probably the most convenient and cost-effective.
Home Office
There are a lot of benefits to having a home office. First, it is a quiet space to get organized, do paperwork, and spend time working through numbers and costs, printing invoices and labels for your products, and keeping your business organized. Second, having a home office helps keep work-related things in one space and not take over your house. Third, a home office saves you money in the long run by having the ability to print your own labels and invoices, and all office supplies and space used will qualify as a business write-off. The downside to a home office is that your home is also your workplace, and you will need space to accommodate a home office.
CoWorking Office
If your business starts to take off and your administrative tasks need a lot more time and dedication each week, you might consider renting a shared office space. A Co-working office will get you out of the house and help you compartmentalize your business. This option might be a good fit if you hire an employee or secretary or someone who helps crunch numbers and attends to orders and payments. WeWork is a Co-working office solution that will work with your budget and offers short-term or long-term office share contracts.
10. Source Your Equipment
If you want to keep your startup costs down, shop around for deals on baking equipment instead of buying everything at full price. Finding quality used equipment is one route to go, or shopping wholesale restaurant supply stores can save you a lot. Here are some ideas for sourcing equipment to stock your kitchen with baking supplies that will optimize your output.
Buy New
Baking equipment such as commercial mixers, baking racks, molds, and baking sheets can be purchased new from wholesale restaurant supply stores and online wholesale stores such as WebstaurantStore, Bakery Wholesalers, and Roundeyesupply.
Buy Used
You can save a lot of money by picking up used baking supplies from thrift stores, estate sales, yard sales, Craigslist, Letgo, Facebook marketplace, and old bakeries or restaurants that have gone out of business.
Rent
There are some options for renting or leasing equipment instead of purchasing. If you rent a space in a shared commercial kitchen, you may have to pay an equipment use fee to rent and use the commercial equipment provided. If you are building out your own commercial kitchen and you don't have the funds to purchase the equipment outright, you can rent it from kwipped.
Lease
Commercial baking equipment like heavy-duty mixers and large ovens are expensive and not necessary for small businesses. However, if you scale up and need to fill large orders, consider leasing commercial equipment. There are many places online that offer leasing options, like Pro bake.
11. Establish Your Brand
Establishing your dog treat brand can be a lot of fun. There are so many catchy names to play with. Your brand represents your business, and it's what people see first. A strong brand will be memorable, and keeping your brand fonts, colors, and imagery congruent will build trust.
Get a Business Phone Number
Your business should have a separate phone number where you can be reached for inquiries and customer service. This keeps work separate from your personal communications. You can set up a business phone line through your phone provider.
Create a Logo & Brand Assets
Your business logo is the centerpiece of your brand.
You can have a logo made for you in seconds with Looka, an AI logo generator. You type in keywords related to your business, and Looka generates a logo based on the information you provide. This is a cheap and convenient way to get a professional logo to use across your branding materials and website.
Create Business Cards and Signage
Creating business cards and signs for your business will be needed for selling at the farmer's market, pet shops, veterinary clinics, and word of mouth. You can create a nice branded sign with your dog treat menu and business cards on Vistaprint. Vistaprint has a lot of great templates to choose from and will deliver your creations by mail. Use your logo and branding colors and congruent fonts to keep all your branding aligned and recognizable.
Purchase a Domain Name
Bringing your business to life with an online presence is vital in this day and age. Having your own website where customers can find you and learn about your tasty treats will give you credibility and increase your sales. You can find and set up a domain on Namecheap.com for a low price.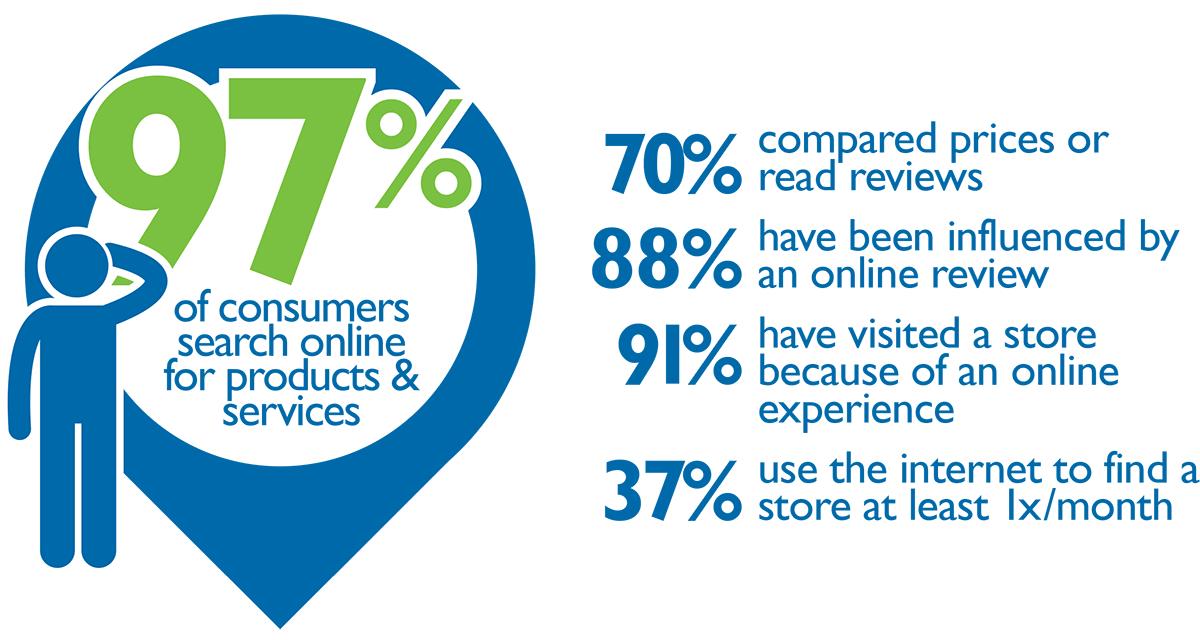 Build a Website
You can create a website using website builders like Wix, which provides hundreds of templates to choose from, or you can hire freelance help on Fiverr. You can sell online or post your treat menu, and a map of markets and locations where people can find your homemade dog treats.
12. Join Associations and Groups
A great place to pick up customers and share your brand of dog treats is through pet associations and online communities of dog lovers. Here are some ideas for networking your dog treat business locally and online.
Local Associations
Search for local farmer's market associations and dog associations near you to see if there is any low-hanging fruit or opportunities to join, advertise your business, and pick up customers.
Local Meetups
Connect with others in your community through Meetup. If you have a dog, go to the dog park regularly and look for dog play date groups to join so you can meet people and find customers.
Facebook Groups
Facebook has a lot of fellow dog lover groups. This is an easy place to join the virtual community to share your business. There are also groups run by other dog-treat business owners who share their experiences and give business advice.
13. Focus on Marketing
The better your marketing strategy, the faster you can grow and become profitable. There are a lot of ways you can market your dog treat business. Here are some ideas for your start-up.
Ask Friends, Family, and Coworkers
First, start with the low-hanging fruit like family, friends, and coworkers. Tell them about your new business and point them to your website and social media pages. Ask them to follow, share, and help you spread the word.
Digital Marketing Ideas
Market your dog treat business online by creating social media channels, and go the extra distance by testing out geo-targeted ads on Google and Facebook to advertise online to your region. You can also start a blog or youtube channel to build an audience. Make your dog treats available for purchase online from your website and makers marketplaces like Etsy and Cartisan.
Traditional Marketing Ideas
Market your dog treats in your local community by making flyers, newspaper ads, local radio station ads, and showing up at farmer's markets. You should also visit pet stores and veterinary clinics to see if you can sell your treats at their business. You could also make flyers to drop in mailboxes in your neighborhood.
14. Focus on the Customer
Customer service is where you show your customers you care about their experience. Give your customers an easy way to order pet treats, get in touch with you, and leave reviews.
Some other great features to improve your customer journey are an email capture form, thank you emails, order confirmation emails with a tracking number, an about page and mission statement, ingredient breakdowns on product pages, and a page to show off certifications, quality badges, or licenses. Information and transparency will build trust, help you make more sales, and show you are dedicated to your business and the quality of your products.