The global car hauling and carrying industry hit $9.04 billion in 2022. With a projected compound annual growth rate (CAGR) of 2.7% from 2022 to 2029, it could reach $10.89 billion by 2029. For a new business owner looking to enter the auto transport industry, now's the time.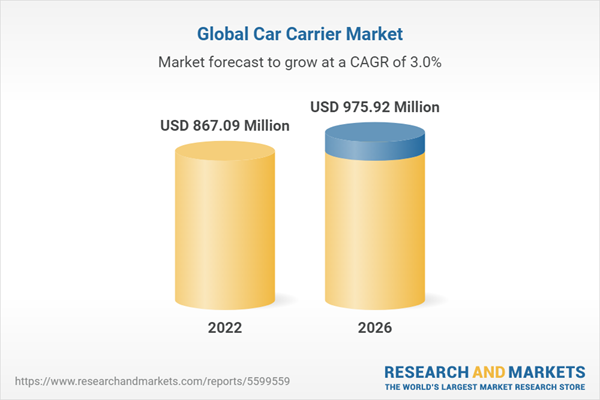 This guide will explain how to start a car hauling business. Topics include obtaining liability insurance, creating a domain name and website for your successful car hauling business, registering an EIN, performing market research, and more. Here's everything you need to know to start a new car hauling company.
1. Conduct Car Hauling Market Research
The car hauling industry transports new and used vehicles across the country. This vital service enables auto manufacturers, dealerships, auction houses, and more to move inventory efficiently.
Some things you'll discover through your market research for your own business include:
In 2021, there were over 270,000 car carrier trucks on the road.
As dealers move more pre-owned inventory, demand for car haulers rises.
New car sales in the U.S. also remain strong. Around 15 million light vehicles will be sold in 2021. Most new cars and trucks need transport from manufacturing plants to dealers.
More cars moving through auctions means more need for car hauling services. Manheim, the largest U.S. auto auction company, sold over 8 million vehicles last year.
Rising auto exports further boost business.
Ongoing vehicle recalls and buybacks create transportation needs as well.
While the major car haulers dominate the landscape, small operators can still compete effectively in regional niches.
Focusing on local dealer networks or particular makes/models allows independents to thrive.
Specializing in services like door-to-door deliveries or enclosed shipping of vintage autos offers other avenues for smaller startups to succeed.
The used car market looks especially promising for new car hauling ventures.
Used vehicle sales are projected to reach over 40 million units by 2024, driven by rising used car values.
Capturing even a sliver of this fast-growing segment can yield substantial rewards for savvy entrepreneurs.
So for those with the drive and determination, car hauling offers an appealing small business opportunity. As America continues its long love affair with automobiles, vehicles will need transporting coast-to-coast and door-to-door.
2. Analyze the Competition
Before hitting the road, wise entrepreneurs research their competition. A few key steps can help analyze rival car hauling companies and find strategic advantages.
Some ways to investigate the auto transport business competition include:
Look locally first. Search Google Maps for terms like "car transport" and "auto shipping" near your area. This reveals competitors' locations and service regions.
Check their websites and call for rate quotes on common routes.
Compare service offerings, years in business, fleet sizes, and reviews.
Search industry forums like Central Dispatch to find active owner-operators. Learn what challenges they face and where they source loads.
Join groups to connect with fellow car haulers and gain insider knowledge.
Check registration databases. Review the DOT numbers of bigger competitors to uncover fleet dimensions, safety ratings, and insurance levels. This helps set benchmarks for your new venture.
Monitor online review sites like TransportReviews.
Beyond measuring customer satisfaction, look for common complaints and unmet needs. This reveals pain points a new entrant could resolve.
While the car hauling field has some major leaguers, room remains for agile rookies. Do your homework on the competition, find your niche, and you can carve out a route to success.
3. Costs to Start a Car Hauling Business
Starting a car hauling company requires careful financial planning and budgeting. From truck purchases to insurance, costs can add up quickly. Here is an in-depth look at typical expenses when launching and operating a car hauling venture.
Start-Up Costs
Trucks – $80,000 to $150,000+ per truck The biggest upfront investment will be acquiring your hauling vehicles. New car carrier trailers range from around $80k up to $150k. Opt for used trucks to save funds initially.
DOT Registration – $300 to $2,500 Registering as a motor carrier with your state's Department of Transportation runs between $300 to $2,500 depending on fleet size. This covers application fees, licensing, and processes like drug testing.
Insurance – $9,000 to $20,000 annually General liability insurance for car haulers starts at around $9k per year. Added cargo/damage coverage can push premiums over $20k annually. Work with an agent experienced in auto transporters' needs.
Business Formation Fees – $50 to $500 Filing business documents like articles of incorporation runs $50 to $150. Any licensing fees are extra – check state and local requirements.
Accounting Software – $0 to $200 per month Basic accounting apps like Wave start free. QuickBooks runs up to $200 monthly for added features like payroll, invoicing, and reporting.
Office Equipment – $500 to $2,000 A computer, phone system, printer/copier, and office furniture will likely cost between $500 to $2,000 to start. Lease office space or work from home to minimize costs.
Marketing – $2,000 to $5,000 Plan for $2k to $5k in initial brand building and lead generation efforts. Opt for low-cost channels like social media, SEO, and networking to launch.
Ongoing Costs
Fuel – $3,000 to $7,000 monthly With today's diesel prices, budget several thousand in fuel costs monthly. Actual spending varies based on routes, mileage, and fleet efficiency.
Maintenance – $1,500 to $3,000 monthly Expect $1,500 to $3,000 for ongoing truck repairs, compliance checks, and preventative maintenance. This ensures the safety and longevity of your fleet.
Labor – $4,000 to $9,000 monthly Driver wages and benefits for 2-3 truck operators run $4k to $9k monthly. Running solo to start helps minimize payroll costs.
Insurance – $750 to $2,000 monthly Payment plans make premiums more affordable, around $750 to $2,000 per month rather than one lump sum.
Software/Apps – $100 to $300 monthly
GPS tracking, load boards, routing, and dispatching tools can run $100 to $300 per month collectively for a small fleet.
Accounting – $200 to $500 monthly Expect $200 to $500 monthly for a bookkeeper to handle compliance, taxes, invoices, and payroll.
Marketing – $500 to $1,500 monthly Allocate several hundred dollars monthly for targeted digital ads, SEO maintenance, and website hosting to keep driving leads.
While launching a car hauling company requires significant capital, smart budgeting, and lean starting can pave the road to profitability. Adjustments can be made over time to scale operations and expenses in step with rising revenues.
4. Form a Legal Business Entity
Choosing the right business structure is key when launching a car hauling venture. The legal entity you form influences everything from taxes to liability protection. Here is an at-a-glance look at the pros and cons of each option:
Sole Proprietorship
A sole proprietorship is the simplest and most common set-up for transport businesses like car hauling. You operate as an individual owner reporting all income and losses on your tax return.
Pros: Easy and inexpensive to establish. Complete control over all decisions. Keep all profits.
Cons: Unlimited personal liability – your assets can be seized to settle business debts and legal claims. Harder to raise investment capital for growth. Seen as less credible by customers.
Partnership
A partnership involves two or more owners sharing control and profits. You can divvy up duties based on each partner's strengths.
Pros: Easy to establish. Shared capital and expertise.
Cons: Joint and several liability – each partner is personally responsible for the actions of the other(s). Profit-sharing must be negotiated. Disagreements between partners can turn ugly.
Limited Liability Company (LLC)
LLCs limit owners' liability and allow more flexibility in management and profit-sharing. Owners are called members.
Pros: Liability protection for personal assets. Retains tax benefits of a partnership. Managed directly by members or hired managers. Customizable ownership and profit allocation. Easy to add members or sell ownership stakes. Enhances credibility with banks/customers.
Cons: More complex to establish with state filing fees. Requires Articles of Organization and Operating Agreement.
Corporation
A corporation is a separate legal entity from its owners. Shareholders own stock and can elect directors to oversee operations.
Pros: Limited liability for shareholders – only their investment is at risk. Ability to issue stock options to attract investment. Perpetual existence.
Cons: Most complex and expensive to set up and maintain with extensive recordkeeping. Double taxation on profits unless filing as an S-Corp. Strict regulations on governance and operations.
5. Register Your Business For Taxes
Before hauling your first vehicle, take an important legal step – obtain an Employer Identification Number or EIN from the IRS.
An EIN is a unique nine-digit number that identifies your business for tax purposes. It's like a Social Security Number for your company.
An EIN is required to open any business bank accounts, apply for business licenses, and file tax returns. It establishes your company as a separate legal entity.
Car hauling businesses need an EIN to register their DOT operating authority as well. Having an EIN adds legitimacy with partners and lenders too.
Applying for an EIN is free and fast online. Simply go to IRS.gov and search "apply for EIN". Follow the steps to get your EIN instantly.
You'll need basic information like your company's legal name, address, and ownership structure. No paperwork is required – the EIN is generated at the end of the online application.
The same IRS portal also lets you apply for any state tax IDs you may need later on.
If providing transportation exclusively, your car hauling company may not need to collect sales tax. However, double-check the rules for any states you'll operate in by visiting [state Department of Revenue websites].
If sales tax obligations apply, you'll need to register for the proper business tax certificates. This helps you collect, file, and remit sales tax correctly. Failing to adhere to sales tax laws can lead to penalties down the road.
6. Setup Your Accounting
From tracking miles to reporting income, car hauling operations generate volumes of financial data. Without orderly record-keeping, you'll quickly find your finances getting confusing, or worse, in trouble with the Internal Revenue Service. Here are some ways car transport businesses can keep finances clear.
Accounting Software
Accounting software like QuickBooks creates the structure needed to organize every transaction from fuel costs to invoice payments. QuickBooks seamlessly syncs with bank accounts to log spending automatically. It generates reports on profitability, taxes owed, and cash flow at tax time.
Hire an Accountant
While the software does the heavy lifting, working with an accountant or bookkeeper provides expertise no program can match. A good accountant handles tasks like:
Setting up QuickBooks properly customized for your business
Entering bills & income consistently using the correct categories
Reconciling accounts monthly to identify any discrepancies
Providing monthly Profit & Loss statements to analyze performance
Ensuring sales tax compliance on state filings
Advising on business entity structure for optimal tax treatment
Preparing and filing annual tax returns
Expect to invest around $200 to $500 monthly for bookkeeping and $1,000 to $3,000 for income tax preparation. However, accountants can save far more by maximizing write-offs and avoiding costly IRS penalties.
Open a Business Bank Account
Keeping business and personal finances partitioned is also critical. Commingling funds triggers tax headaches and makes audits more likely. Open a dedicated business checking account that your bookkeeper can monitor.
Apply for a Business Credit Card
Using a business credit card further separates spending. It also builds your commercial credit profile for bigger loans down the road. Apply with issuers like Capital One Spark Cash that understand transit companies' needs.
7. Obtain Licenses and Permits
Before hauling your first vehicle, secure all required credentials to keep your new venture compliant and road-ready. Find federal license requirements through the U.S. Small Business Administration. The SBA also offers a local search tool for state requirements.
The most crucial permit for car hauling is your U.S. Department of Transportation operating authority. This unique identifier registers your company as an approved interstate carrier.
Apply for the free DOT number by submitting form MC-90018 via FMCSA's website. You'll need info like your business structure, insurance levels, and vehicle details. Once approved, display the DOT number prominently on all trucks.
Tied to your DOT permit is your MC number – think of it like a driver's license for your motor carrier business. This gets linked to your safety rating and insurance info. The MC number must appear on vehicles too.
Beyond federal credentials, individual state permits apply based on regions serviced. Common examples include:
IRP (International Registration Plan) – Prorates vehicle registration fees between states
IFTA (International Fuel Tax Agreement) – Simplifies fuel tax reporting
UCR (Unified Carrier Registration) – Mandatory fee providing state funds for enforcement
OS/OW Permits – For oversize/overweight vehicle loads
Intrastate Licenses – If hauling only within one state
Refer to your state DOT website to find the required credentials and apply. Pro-tip: Enlist a permitting service to handle this bureaucratic maze for you.
Check city and county rules to see if any additional licenses apply for home offices or storage lots. A business license or privilege tax certificate may be needed. Zoning approval might be required too.
8. Get Business Insurance
When vehicles are your inventory and the open road is your office, insurance coverage provides essential protection. The right policies can be your company's guardrail should the unexpected occur.
Without adequate insurance, a single accident or lawsuit could total your budding business. Imagine:
A driver crashes resulting in severe cargo damage. Without motor truck cargo or auto liability coverage, you pay all losses.
An oil slick on the highway causes your truck to hydroplane. Repairs come straight from your pocket if you lack comprehensive and collision policies.
A family sues after an auto transporter clips their SUV on the interstate. Without proper liability limits, the legal costs could crush you.
Safeguard against financial ruin through business insurance. Key coverages like commercial auto, general liability, cargo, and umbrella insurance all have a role in managing risk.
Work with an agent that understands car haulers' unique needs. Provide details on your fleet, routes, and more so they can tailor recommendations.
9. Create an Office Space
While much of your workday may be spent on the road, securing office space can provide a professional home base for your car-hauling venture. Here are a few options to consider:
Home Office
A home office offers the most convenience and cost savings. By designating a spare bedroom or basement area as your workspace, you avoid paying rent. This works if you run a solo operation or have just a couple of employees stopping in occasionally.
Coworking Office
For interaction with clients or part-time access for a small team, explore coworking spaces like WeWork. The communal layout and amenities like high-speed internet, printing, and conference rooms provide office-like perks without the overhead of a long-term lease.
Commercial Office
Leasing a small stand-alone office space in a commercial building offers privacy and professionalism for meetings with customers or partners. Expect to pay about $15-$30 per square foot in lease costs annually. This ranges from $750 to $1,500 monthly for a modest 500-square-foot office.
10. Source Your Equipment
Once your business basics are covered, securing reliable trucks and trailers becomes a priority one. As a new car hauling outfit, strategic selection and sourcing of equipment can stretch dollars further.
Buying New
Purchasing shiny new rigs from dealers like Freightliner or Peterbilt provides the latest features and tech, customized to your specifications. But the luxury comes at a steep price – expect to spend $80k to $150k per truck.
Buy Used
Searching classified and auction sites like Truck Paper. uncovers quality used trucks and trailers at significant discounts. Core inventory like tractors, carriers, and forklifts can cost 50% less when buying second-hand. Vet listings carefully and inspect purchases thoroughly before buying.
Buy Direct
For more savings, buy directly from other owner-operators via forums like Central Dispatch. This insider market often yields deals on equipment coming off of leases. Just be sure to verify maintenance records and DOT inspections.
Rent or Lease
Rather than tie up capital in equipment, leasing trucks through companies often makes sense for newcomers. Lease terms like 36 or 48 months allow you to operate newer vehicles with warranty protections for less upfront cash.
11. Establish Your Brand Assets
Beyond DOT registrations and insurance, creating professional brand assets brings your budding car hauling venture to life. A polished image inspires trust in customers and helps you stand out from competitors.
Get a Business Phone Number
Start by securing a memorable business phone number through providers like RingCentral. Choose an easy-to-remember vanity number like "555-HAUL" if available. Make sure it offers call routing and voicemail so you never miss an opportunity.
Design a Logo
Design a sleek logo that becomes synonymous with your brand. Consider bright colors and visuals that connect to transportation and the open highway. A talented designer at Looka can create a custom logo tailored to your vision and needs for under $50.
Print Business Cards
With logo files in hand, order professional business cards, letterhead, and truck decals from Vistaprint. Look sharp from your first client meeting by handing a crisp card with your logo, phone, and site. Quality signs on your fleet spread brand visibility to every road traveled.
Buy a Domain Name
Secure the perfect .com domain name next. Aim for your company name or targeted keywords like "NYCCarTransport". Use Namecheap to register available names for under $20 annually.
Design a Website
With your domain registered, the next step is getting your website live. Easily build one yourself through drag-and-drop services like Wix to maintain full control. Or hire a freelancer on Fiverr to custom code a site tailored to your goals starting around $500.
12. Join Associations and Groups
While running a mostly solo operation from your truck cab, connecting with others in the car hauling field should remain a priority. Local associations, meetups, and online groups provide invaluable networking and learning opportunities.
Local Associations
Joining associations like the Professional Car Shippers Association offers insider access to established haulers. Tap into their know-how through member forums, training events, and industry intel. Annual dues of around $300 gain you access to tight-knit communities for mentorship.
Local Meetups
Attend local industry trade shows and meetups to expand your network. Sites like Meetup help locate nearby events for transport professionals. Grab coffee with other solo haulers or connect with fleet operators at conferences. Exchanging insights across all experience levels ultimately betters the industry.
Facebook Groups
For on-demand advice, join Facebook Groups like HotShot Trucking & Car Hauling 101 or TRUCKS & TRAILERS, TOWING & HAULING – GROUP. These massive online communities address every imaginable issue fellow haulers face. Search for guidance or post questions to tap into real-world tips from thousands of drivers.
13. How to Market a Car Hauling Business
With your trucks registered and branded, securing a steady stream of clients becomes the next priority. Implementing the right marketing mix keeps your schedules filled and cargo bays stacked.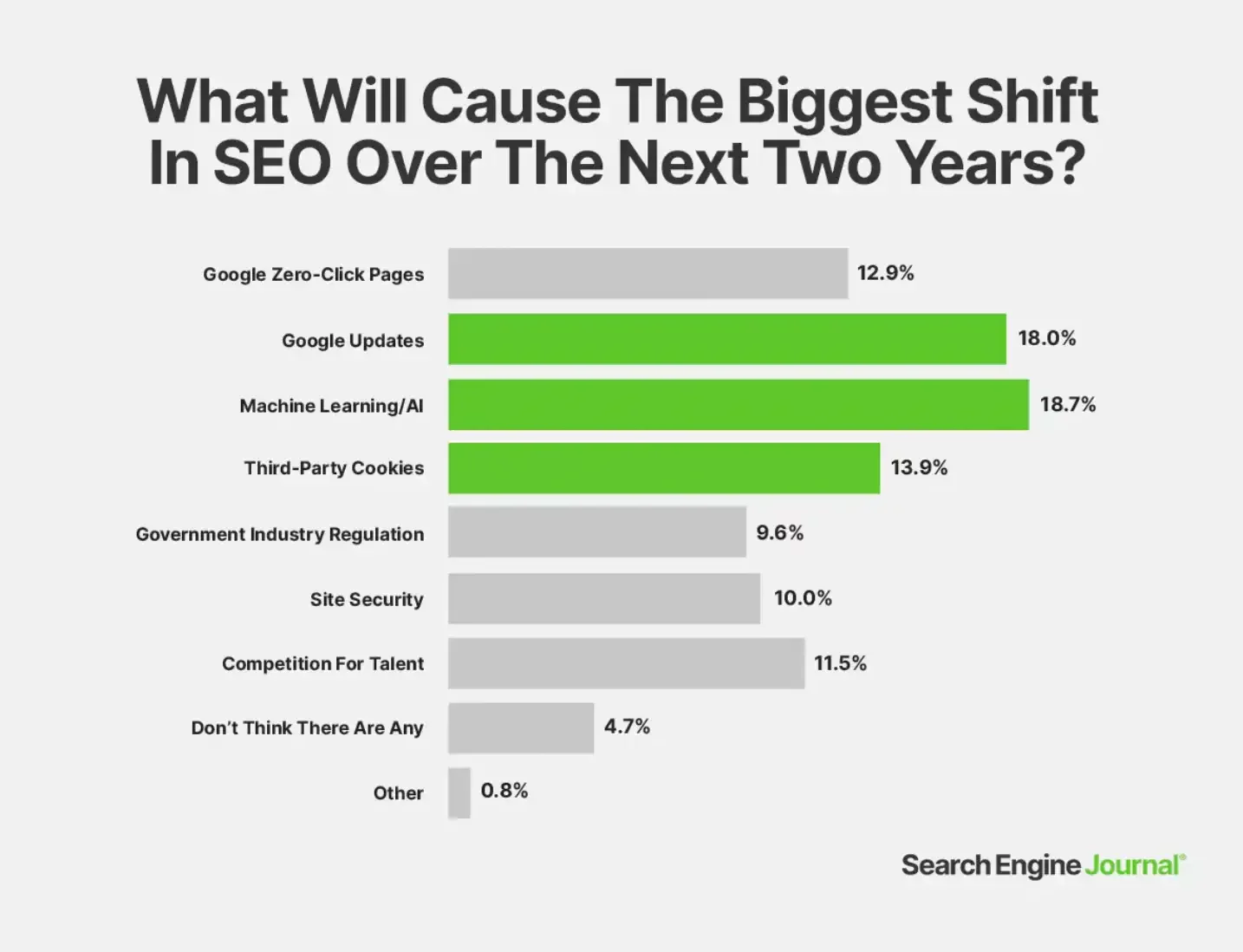 Some ways to market your own car hauling business include:
Personal Networking
Let professional contacts and friends know about your new venture and highlight your capability to reliably transport vehicles door-to-door. Satisfied customers who spread the word about their positive experience become your best promoters. Consider offering referral bonuses like discounted future shipping to further encourage endorsements.
Digital Marketing
Launch Google Ads campaigns targeting search terms like "auto transport Los Angeles" to appear at the top of results
Run localized Facebook ads promoting your services to dealerships and private owners
Create YouTube videos highlighting your drivers, processes, and fleet to humanize your brand.
Initiate an email newsletter campaign providing helpful tips for vehicle owners
Blog about your journey as an owner-operator to attract and inform potential clients
Traditional Marketing
Design eye-catching mailers and flyers to distribute at dealerships, auctions, and truck stops
Take out ads in automotive magazines and other niche publications
Sponsor relevant trade shows and community events to raise local visibility
Invest in billboards or radio spots along major transportation routes
Provide co-branded merch (t-shirts, hats, etc) to happy customers to become moving ads
The most effective strategy combines digital visibility with feet-on-the-ground networking. As your reputation builds, inbound inquiries increase. Still aim to spend at least 10 hours weekly dedicated solely to promoting your services across multiple channels.
14. Focus on the Customer
On the open roads, your reputation is everything. Providing an amazing customer service experience becomes your most powerful marketing tool. Some ways to improve customer focus in your car transport business include:
Exceeding expectations at every turn earns loyal repeat customers. For instance, proactively updating a dealer on your ETA or handling last-minute route changes with grace shows you go the extra mile.
additionally, delighted customers become advocates. A taxi company thrilled by your timely airport delivery of a vintage car tells all their repeat high-end riders about your care and reliability.
An auto museum blown away by your white glove vintage automobile transport gives you a glowing endorsement on their social media.
Small touches like follow-up thank you calls and customer satisfaction surveys show you value feedback for continuous improvement.
In an industry where bumps in the road are inevitable, how you respond and recover cement trust. Patience, empathy, and accountability when issues arise demonstrate customer-centricity.
For startups, flawless service fills order books faster than any ad. Put your customers first, get them raving about experiences, and let your reputation as a 5-star hauler hit the highway at full speed.