The global consulting business reached $824.2 billion in 2021. With an estimated compound annual growth rate (CAGR) of 4.1%, it could reach $1,048.9 billion by 2028. If you're considering opening your own consulting business, now is a great time to get involved.
The prospect of being your boss and making a meaningful impact attracts people from a variety of backgrounds. Whether human resources consulting or working as an independent consultant, your business helps companies succeed long term.
This guide will help you learn how to start a consulting business of your own. Topics include market research, competitive analysis, registering an EIN, obtaining consulting business insurance, and more. Here's everything to know about starting a successful consulting business.
1. Conduct Consulting Market Research
Market research is important to start your own business. A consulting company needs to understand industry trends, how to market your business, and other competitors in your area of expertise.
Some of the information you'll learn through your market research includes:
Many companies lack internal resources and expertise in areas like IT, HR, strategy, and finance. Hiring consultants allows them to tap into specialized skills on an as-needed basis.
Trends like big data, AI, and the Internet of Things are creating demand for technical consulting services.
The consulting industry is also fragmented, with the top 50 companies accounting for only 40% of revenue.
Boutique firms can compete on specialized expertise or regional focus.
New entrants should identify a specific market niche to target. Key segments include:
IT and cybersecurity consulting: Worth $58 billion in 2022. Growth is driven by digital transformation and security needs.
HR and workforce consulting: Valued at $28 billion. Demand is high for talent management and change management services.
Strategy consulting: The largest segment at $44 billion. Companies want help with growth strategy, operational improvement, and M&As.
Financial consulting: Focuses on accounting, risk management, and compliance. Worth $23 billion in 2022.
The mid-market is an attractive target for new consulting firms. These companies typically generate $10 million to $1 billion in annual revenue.
Mid-market firms need consulting but often can't afford large firms.
With the right strategic focus and execution, the growth trends and fragmentation in the consulting industry create an attractive opportunity for entrepreneurs. The market rewards specialists who can provide high-value expertise to underserved client segments.
2. Analyze the Competition
Understanding the competitive landscape is crucial for any new consulting business. A thorough competitive analysis should examine both local competitors and larger national firms.
Some ways to investigate your competition include:
To analyze brick-and-mortar competition, identify consultants in your geographic area.
Search online directories and resources like Consulting.com to find local firms.
Visit their offices to observe location, signage, parking, etc.
Evaluate their online presence through websites, social media, and reviews. This gives insights into services, messaging, and branding.
For national competitors, research firms that dominate your specialty. Track their service offerings, pricing, client lists, and marketing approaches through their sites.
Subscribe to their content for updates. Monitoring competitor moves helps position against them.
LinkedIn and Facebook offer advertising insights about competitor spending and targeting. This is under "Audience Insights" on Facebook and "Audience" on LinkedIn ads.
Review sites like Yelp, Google Business Profiles, and Facebook contain useful customer feedback on competitors. Sentiment analysis indicates pain points to avoid.
Industry associations may publish competitive data.
Trade shows provide opportunities to interact with competitive firms and their clients. Conferences also give access to prospective companies.
Ongoing competitive monitoring lets you identify service gaps, pricing trends, changing tactics, and new offerings to inform your strategy. The goal is to find ways to differentiate.
3. Costs to Start a Consulting Business
When launching a consulting business, careful financial planning and cost analysis are critical. The initial start-up costs typically include one-time investments to establish your business. Ongoing costs are recurring monthly and annual expenses to sustain operations.
Startup Costs
Registration and Licensing Fees – $500 to $1,000 Filing formation documents, business licenses, and tax registrations will cost between $500 to $1,000. Exact fees vary by location and entity structure.
Office Equipment – $3,000 to $5,000 At a minimum, you'll need a computer ($1,000 – $2,000), software ($500 – $1,000), phone ($250+), and miscellaneous supplies ($500).
Purchasing basic office furniture like a desk and chair adds another $1,000 or more.
Website and Branding – $2,500 to $5,000 A website provides online presence and credibility. Custom branding and logo design can cost $1,000 to $3,000. Factor in website development, hosting fees, and domain registration.
Insurance – $1,000 to $4,000 per year General liability insurance starts at around $500 annually. Professional liability coverage may run $1,500 to $3,000 or more depending on your specialty.
Rent and Utilities – $24,000 to $60,000 per year Leasing office space will likely be your biggest fixed cost. The average rent in a commercial office building is $20 to $50 per square foot annually.
Initial Marketing – $2,000 to $5,000 Printing business cards, developing marketing materials, and placing initial advertising/online marketing have an upfront cost.
Working Capital Reserve – $10,000 to $25,000 Having available working capital prevents cash flow issues during the business launch phase as you build a client base.
Ongoing Costs
Rent and Utilities – $24,000 to $60,000 per year As mentioned above, office rent and associated utilities will likely be the largest ongoing expense. Virtual offices or coworking spaces offer more flexibility.
Insurance – $1,000 to $4,000 per year Liability and E&O insurance premiums will be an annual expense.
Marketing – $2,500 to $10,000 per year Consistent marketing through content creation, digital ads, event networking, etc. is key for lead generation. Budget around 5-10% of revenue.
Technology and Subscriptions – $2,500 to $5,000 per year SaaS apps, cloud storage, website hosting fees, software, subscriptions, and tech maintenance will have recurring costs.
Professional Services – $5,000 per year An accountant handles taxes and bookkeeping for about $200 per month. Budget for legal when needed.
Travel – $2,000 to $10,000 per year Client meetings, conferences, and networking events typically involve some travel costs. Budget higher for a national client base.
Miscellaneous Supplies – $1,000 to $3,000 per year Postage, marketing materials, office supplies, equipment, and furnishings all need periodic replenishment/replacement.
With detailed planning and control of expenses, a consulting business can scale successfully. The payoff of launching your practice is independence and income potential exceeding these start-up hurdles.
4. Form a Legal Business Entity
When starting a consulting business, one of the first key decisions is choosing your legal structure. The four main options each have pros and cons to weigh for a consultancy.
Sole Proprietorship
A sole proprietorship is the simplest structure. You operate under your name without forming a separate business entity.
Pros: Easy and inexpensive to set up. No formal business registration is required. The owner retains full control and gets all profits directly. Minimal paperwork and maintenance.
Cons: No liability protection – you are personally responsible for all business debts and lawsuits. Difficult to raise investment capital for growth. Seen as less credible by clients. Harder to take on partners in the future.
Partnership
A partnership is an association of two or more owners running a shared consulting business. Partners combine skills, investment, and share profits.
Pros: Fairly easy to establish with a partnership agreement. Owners can contribute different strengths. Shared financial risk and startup costs.
Cons: Parties have unlimited personal liability. Lacks flexibility if a partner wants to exit. Profit shares must be negotiated. Disputes can dissolve the business. Hard to attract investors.
Limited Liability Company (LLC)
An LLC protects personal assets and allows pass-through tax treatment. Owners are called members.
Pros: Owners have limited liability for company debts/lawsuits. Tax efficiencies of a partnership but liability protections of a corporation. Minimal paperwork and formalities. Easy to add members or sell ownership stakes. Credible structure that attracts clients.
Cons: Requires filing articles of organization and an operating agreement. Some ongoing compliance requirements. State fees and taxes apply.
Corporation
A corporation is a separate legal entity owned by shareholders. Requires significant formalities.
Pros: Limited liability for owners. Can sell stock to raise investment capital. Perpetual existence beyond original owners.
Cons: Most expensive and complex to establish with high legal fees. Significant paperwork for formation, stock issuance, and annual filings. Double taxation on profits. A rigid structure makes ownership changes difficult.
5. Register Your Business For Taxes
An Employer Identification Number (EIN) is a unique nine-digit number that identifies your business for tax purposes. EINs are also called federal tax identification numbers.
Acquiring an EIN is important for several reasons:
It is required to open a business bank account, apply for business licenses, and complete other official registrations.
You need an EIN to file taxes for your consulting business separate from your returns.
Having an EIN adds credibility to clients by showing you are a registered business entity.
If you have employees, you are legally required to get an EIN to report payroll taxes.
Applying for an EIN is free and can be done online via the IRS website:
The online application only takes a few minutes to complete. You will need to provide basic information about your business structure and ownership details.
The IRS will then provide your EIN immediately upon submitting the form. You can also apply by fax or mail if preferred. There is no cost associated with obtaining your EIN.
In addition to your federal EIN, you may need to register for state tax identification numbers for reporting sales tax collection. Requirements vary by state:
For example, in California, you would register with the California Department of Tax and Fee Administration for a seller's permit.
6. Setup Your Accounting
As a consultant, meticulous financial recordkeeping and accounting are essential to operate legally and maximize profits. Since consulting involves selling expertise, managing your finances wisely is also critical from a credibility standpoint.
Accounting Software
Using small business accounting software like QuickBooks streamlines recording income and expenses. The software connects to your business bank accounts and credit cards to automatically import transactions. Features like invoicing, billing, and inventory management automate key financial processes for consultants.
Hire an Accountant
Hiring an accountant provides expertise to ensure your books are audit-ready. Typical services include bookkeeping, payroll, monthly reconciliations, and sales tax filings. When tax season arrives, your accountant handles completing business returns accurately and on time. Expect to invest around $200 per month for an accountant along with another $500-$1,000 for year-end tax preparation.
Open a Business Bank Account
Separating personal and business finances is vital for consultants. Your legal business entity shields your assets from liability. Likewise, keeping business income and expenses separate simplifies recordkeeping and prevents muddying your tax return. Open a dedicated business checking account to keep the division clear.
Apply for a Business Credit Card
Obtaining a business credit card also helps track spending. Business cards weigh factors like years in business and annual revenue. Limits are lower initially but increase as you build business credit. Apply through your bank or issuers like Capital One and American Express. Supply your EIN, business address, and ownership information.
7. Obtain Licenses and Permits
When preparing to open a consulting firm, acquiring proper business licenses and permits is a legal obligation. Find federal license requirements through the U.S. Small Business Administration. The SBA also offers a local search tool for city and state requirements.
Most municipalities require a general business license to provide services within their jurisdiction. For example, in Los Angeles, you would need a Business Tax Registration Certificate. Basic business licenses are often $50 to $100 annually.
Many states regulate service professions like consulting through boards or agencies. Common examples include:
Board of Accountancy oversight for CPA consulting services. Generally requires a CPA license to practice public accounting.
Management consulting may mandate registration as a corporate/business entity with the Secretary of State.
Tech consulting often needs clearances like a Data Service Provider Act registration for managing client data.
Research any state-level practice requirements or restrictions for your niche. Also, consider statewide business licenses offered through agencies like a Department of Revenue or Secretary of State.
Industry associations connect consultants to clients, resources, and peer best practices. However, some professional groups require members to hold certain licenses or meet experiential prerequisites.
Selling insurance products may mandate an agent license. This applies to consultants offering ancillary services like employee benefits brokerage. Requirements vary significantly by state.
8. Get Business Insurance
Obtaining proper business insurance coverage is strongly advised when launching a consultancy. The right policies help safeguard against financial risks that could otherwise devastate your company.
General liability insurance protects against third-party bodily injury and property damage claims, including legal costs. For consultants, allegations of professional negligence misrepresented advice, or errors and omissions can all trigger lawsuits.
Other risks like fire, theft, or storm damage can destroy key physical assets. Business property insurance replaces stolen or damaged equipment, furniture, and electronics.
Going without adequate insurance opens the door to major losses. For example:
A client sues for $500,000 alleging flawed project advice led to heavy losses.
A collapsed shelf destroys $3,000 of office electronics and furniture.
A burst pipe causes $10,000 in damage to your office space.
The application process involves submitting details on your business operations, location, claims history, and requested coverage types and limits.
Having proper business insurance enables consulting firms to operate with greater confidence by transferring key financial risks. Safeguarding your hard work is worth the relatively minor policy costs.
9. Create an Office Space
Selecting an appropriate office setup is an important decision when launching a consultancy. The right workspace projects professionalism when meeting clients and provides the infrastructure to operate efficiently.
Home Office
A home office offers autonomy and minimizes costs for solo consultants. With space for a desk, computer, phone, and supplies, you can work productively from home base. Meetings can take place at coffee shops or client offices. However, home offices lack some amenities like meeting rooms and receptionist services. Some clients may perceive it as less professional.
Coworking Office
Coworking spaces like WeWork provide affordable office alternatives starting at around $300 per month. You gain access to business essentials like mail handling, printing, conference rooms, and front desk staff. Coworking spaces enable networking with other entrepreneurs in a collaborative environment.
Retail Office
Retail office setups can be useful for consultancies that meet frequently with clients. Service providers like insurance agents often utilize retail spaces. While more costly, the walk-in access and visibility may boost your local brand. The average retail office rent is $15-$30 per square foot monthly.
Commercial Office
For larger consulting teams, commercial office space offers room to scale. While traditional office leases start around $20 per square foot, you gain amenities like meeting rooms, lounges, dedicated internet, and parking. The professional setting enhances credibility with big clients. However, cost and space commitments are higher.
10. Source Your Equipment
Launching a consultancy does not require major upfront investments in specialized equipment. With some key basic supplies and furniture, consultants can equip their offices both affordably and effectively.
Buying New
Brand-new office equipment can be purchased through retailers like Staples and Office Depot. While more expensive than used goods, purchasing new gives you the latest technology and warranty protections. Focus on essentials like a laptop, printer/scanner, desk, chair, and supplies. Expect to invest $1,500 to $5,000 in furnishing your office.
Buying Used
Gently used office furniture and electronics offer significant cost savings over new ones. Facebook Marketplace and Craigslist frequently list desks, file cabinets, and chairs in ready-to-use condition at 50% or more below retail pricing. eBay and other online marketplaces also provide access to discounted pre-owned equipment.
Renting
Renting office furniture through companies gives you access to high-end furnishings without a permanent commitment. Rental periods can be as short as one month for complete office setups including chairs, desks, storage, and design consultation services. This offers flexibility as your office needs to evolve.
Leasing
Office equipment leases allow you to pay small monthly costs over several years rather than a large upfront price. This preserves working capital in the early stages of your consultancy. Copiers, computers, servers, and phone systems are commonly leased. Payments are tax deductible as a business expense.
11. Establish Your Brand Assets
Crafting a strong brand identity is crucial for consulting firms to stand out and attract clients. Investing time in branding builds recognition and showcases your unique value.
Getting a Business Phone Number
A professional business phone system like RingCentral enables seamless call handling. Options like vanity toll-free numbers, voicemail transcriptions, call forwarding, and analytics provide capabilities beyond basic home phone service. Clients perceive this level of polish as a sign of business acumen.
Creating a Logo and Brand Assets
A polished logo aligned to your consulting specialty allows prospects to connect your brand with expertise. For example, tech consultancies often opt for sleek modern designs while financial advisors may prefer classic refined logos. Services like Looka make professional logo design accessible.
Ensuring brand elements like fonts, colors, and graphic styles align creates cohesion across marketing materials, proposals, presentations, signage, and more. This consistency strengthens your identity.
Creating Business Cards and Signage
Business cards serve as convenient "leave-behinds" to introduce prospects to your brand. They should include your logo, tagline, contact information, and any certifications. Vistaprint offers affordable, high-quality printing with a fast turnaround.
Office signage conveys permanence and legitimacy to visitors. Window lettering, reception signage, and interior wayfinding help clients find your space.
Purchasing a Domain Name
Your domain name creates your web presence and email address. Aim for domains containing your brand name or keywords like "TechConsulting". Extensions like .com are preferred. Use Namecheap to register available domains affordably.
Building a Website
Using DIY website builders like Wix offers low-cost options for consultants to create their sites. Pre-designed templates, drag-and-drop editors, and SEO features simplify development. For fully custom designs, web developers on marketplaces like Fiverr provide professional sites using platforms like WordPress. While pricier, you gain advanced functionality and customization.
12. Join Associations and Groups
Joining relevant professional associations, meetups, and online communities provides invaluable networking and development for consulting businesses. Surrounding yourself with like-minded peers builds your knowledge and connections.
Local Associations
Industry associations like the Association of Management Consulting Firms (AMCF) or the Institute of Management Consultants (IMC USA) offer access to established consultants locally and nationally. Member benefits include training, seminars, mentoring programs, and exclusive client referrals.
Joining associations aligned to your niche demonstrates your commitment to excellence. Annual dues are well worth the elevated credibility.
Local Meetups
Attending local meetups and trade shows creates opportunities to interact directly with prospective clients and partners. Sites like Meetup make finding relevant events easy. Target specific industries your consultancy serves.
Facebook Groups
Facebook offers specialized groups like Management Consulting Network with over 7,000 global members. The crowdsourced advice covers everything from pricing services to launching a practice.
13. How to Market a Consulting Business
Implementing an effective marketing strategy is essential for consultants to consistently generate new clients. With diverse options now available, leverage different channels to maximize your reach and conversions.
Referrals
Referrals from satisfied clients are the best lead source. Nurture relationships and exceed expectations to gain vocal advocates. Offering referral bonuses or discounts for both parties creates incentives.
Digital Marketing
Develop your website as a lead generation hub with strong calls-to-action, contact forms, and lead magnet content.
Search engine optimization through keyword-focused content helps you rank higher in Google and gets your site in front of looking prospects.
Pay-per-click ads on Google and social media platforms put your service directly in front of targeted audiences.
Content marketing through blogging, videos, and social media builds brand awareness and thought leadership.
Email marketing nurtures leads by delivering valuable content right to prospect inboxes, keeping you top of mind.
Social media marketing engages followers on networks like LinkedIn, Twitter, Facebook, and Instagram using relevant hashtags.
Retargeting ads re-engage website visitors who haven't yet converted to customers.
Traditional Marketing
Well-designed direct mail postcards to targeted companies make your services tangible. Include limited-time offers to drive action.
Sponsoring or speaking at industry events positions you as an expert. Have plenty of marketing collateral ready to share.
Local newspaper and radio ads can be cost-effective for limited campaigns, like announcing a new service.
Printed flyers or posters placed in frequented hubs spread awareness to nearby professionals.
Vehicle wraps promote your brand to foot and vehicle traffic as you move throughout the community.
With today's expansive marketing options, consultancies should leverage multiple channels based on budget and goals. Track results to double down on what moves the revenue needle.
14. Focus on the Customer
Providing exceptional customer service is crucial for consulting firms to retain clients and drive referrals. In a field defined by high-value expertise, client satisfaction depends greatly on responsiveness, transparency, and service recovery.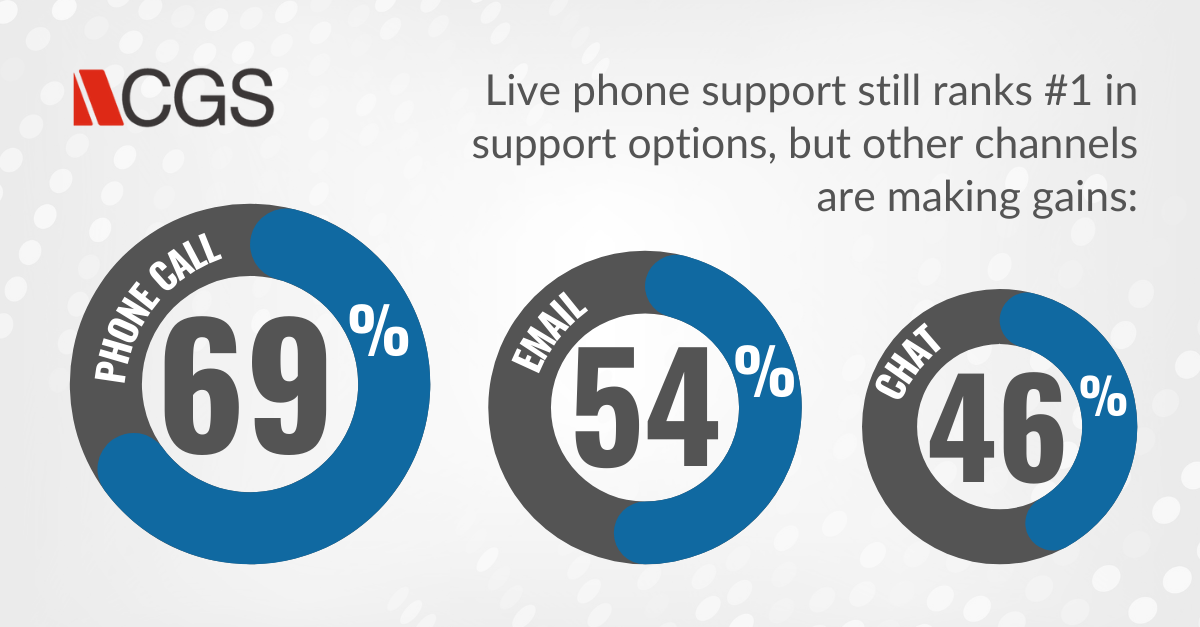 Some ways to connect with your customers and help businesses include:
Consultants should communicate project timelines, milestones, and budgets to set expectations upfront.
Proactively informing clients of any changes or delays shows respect for their time. Following up after service delivery garners feedback to continually improve.
Excelling at service recovery turns disappointed clients into loyal advocates.
Following every interaction, send a satisfaction survey. This solicits ratings and reviews you can display as social proof.
Clients who rate the experience highly are great candidates to provide referrals later.
Consultants rely heavily on word-of-mouth marketing.
The lifetime value of happy clients extends far beyond the initial project. Satisfied clients will return repeatedly for additional services while recommending you to their network. The success of a consultancy ultimately depends on delivering expertise with exemplary service.