The online coaching industry is on the rise, hitting $1,850 million as of 2021. This comes with a projected compound annual growth rate (CAGR) of 14.18% from 2021 to 2027. If these numbers continue, the global market could reach $4,100 million by 2027.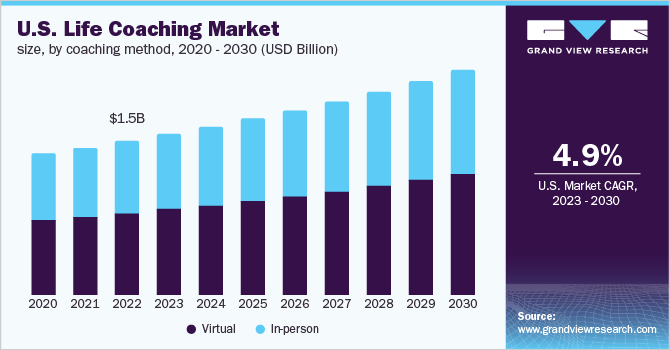 Launching a coaching business doesn't come without its challenges. You'll need to tackle everything from establishing your niche and ideal client avatar to developing your signature system and marketing yourself effectively. The good news? With the right blueprint, you can start your coaching empire on the right foot.
This comprehensive guide will walk you through how to start a coaching business. By following these proven tips and strategies, you can turn your passion for helping others into a thriving career. Whether you dream of a global virtual practice or a local in-person studio, you'll discover how to bring your vision to life.
1. Conduct Coaching Market Research
Market research is integral to running a successful coaching business. It offers important insight into the coaching niche with trends in coaching services, information to attract clients, tools and supports for personal development, and more.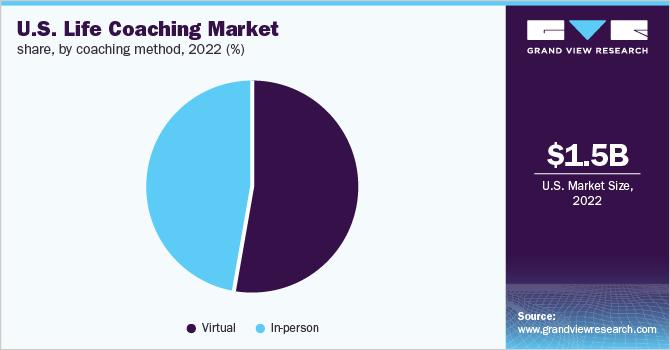 Several key factors are driving successful online business in the coaching industry, including:
Increased interest in self-improvement and reaching one's full potential. With rising stress, burnout, and a desire for greater fulfillment, more individuals are seeking coaches.
Growing recognition of coaching's ROI. Studies show coaching delivers 200-700% ROI for individuals and organizations through increased productivity, engagement, and goal achievement.
Digital transformation of the coaching industry. Virtual and hybrid coaching models are increasing access and flexibility. The International Coaching Federation (ICF) reports over 70% of coaches offer virtual sessions.
Corporate adoption of coaching. Companies are integrating coaching into leadership development, executive onboarding, and performance improvement initiatives. ICF data shows that 61% of coaching clients come through employer programs.
The demographics seeking coaching are far-reaching:
Executives and managers utilize coaching for leadership and performance enhancement.
Corporations invest in group coaching for high-potential employees as leadership pipeline development.
Millennials and Gen Z leverage coaches for career acceleration and work-life balance.
Entrepreneurs and small business owners work with coaches for strategic planning and accountability.
Wellness coaching is used by individuals around health, fitness, and lifestyle goals.
With strong fundamentals driving sustained growth, the outlook remains highly favorable for building a scalable, meaningful, and lucrative coaching practice. The unfilled demand presents tremendous entrepreneurial opportunities for experienced coaches to impact lives while capitalizing on this flourishing industry.
2. Analyze the Competition
Gaining a comprehensive view of the competitive landscape is crucial when entering the coaching industry. To assess competitors, first identify coaching businesses targeting your ideal clients in your geographic area or niche.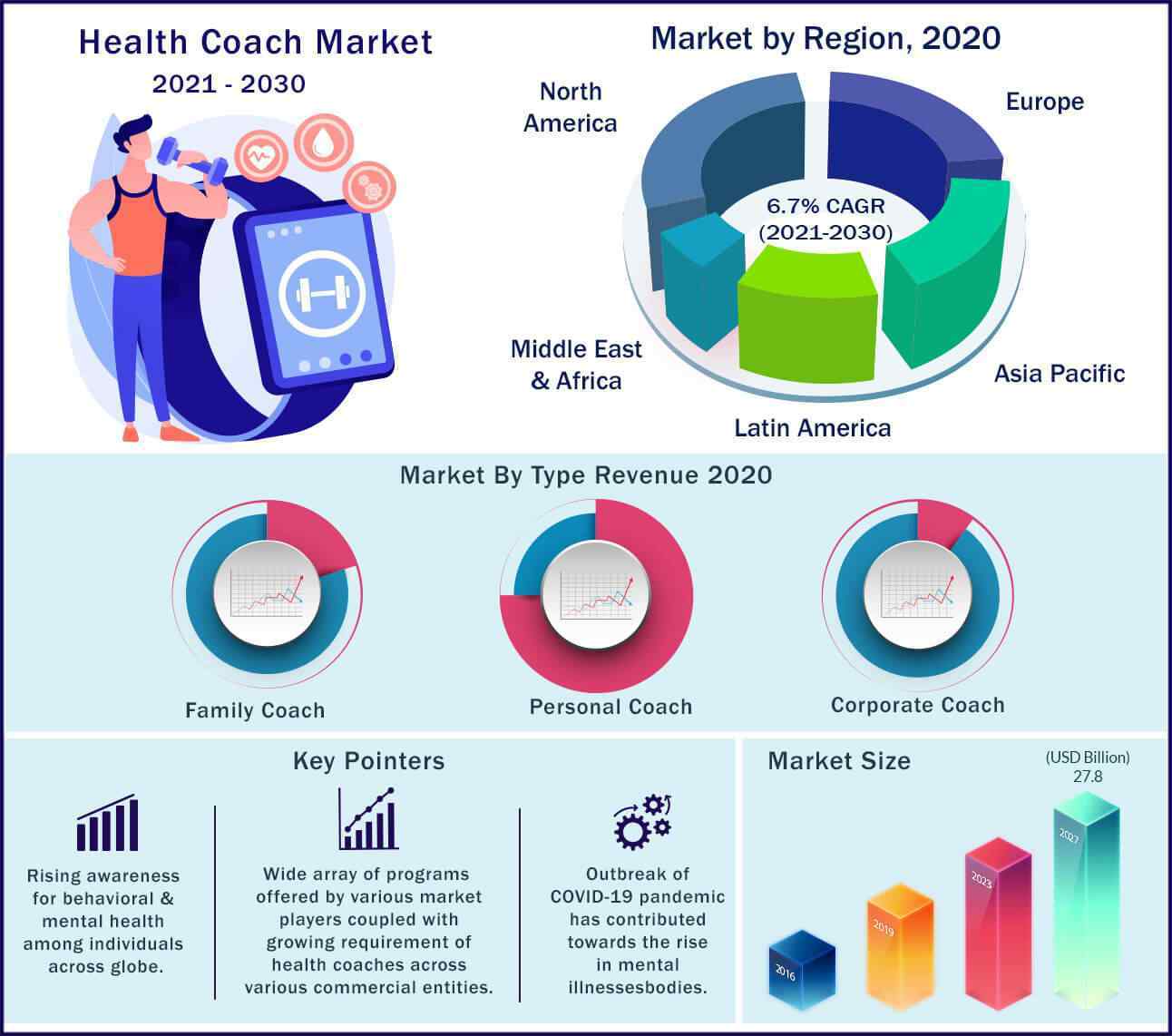 For local competitors, basic online research will provide websites, social media, services, credentials, and pricing.
Further intel can be gathered by calling to inquire about offerings or scheduling intro sessions.
Review online listings and profiles to analyze competitors' digital presence and SEO. Run competitors through Alexa.com to estimate their web traffic.
Enter their URL in SEMrush or Ahrefs to reveal keywords and traffic sources.
Analyze their social media following/engagement and content strategy.
To understand their online reputation, enter "[competitor name] reviews" into Google and study results on sites like Yelp.
Monitor buzz and feedback on industry forums like the ICF Coaching Commons.
Evaluate strengths and weaknesses objectively. Identify gaps or opportunities to differentiate.
Seek customer perspectives on competitors' pros and cons through surveys or interviews.
Ongoing competitive research enables adaptation to market changes and informs how to continually refine positioning. The key is combining data with real customer insights so competitive strategy stays targeted at delivering unique value.
3. Costs to Start a Coaching Business
When starting a coaching practice, the initial investments will depend on your business model and scale. Many coaches launch their businesses while maintaining a separate full-time job. This allows bootstrapping the venture with more limited start-up costs.
Start-Up Costs
For a part-time solo practice, estimated start-up costs can range from $500-$5,000:
Incorporation fees and business license – $50-$500 to formally register your business.
Website – $10-$50 per month for hosting. A basic website on WordPress can be built for ~$500.
Business cards and marketing materials – $50-$500.
Coaching training and credentials – $500-$5,000 for accredited coach training programs like those offered by ICF and WCI.
Professional association memberships – ICF membership is $245/annually.
Technology and equipment – $200-$500 for laptop, smartphone, video conferencing tools like Zoom.
Coaching tools and assessments – Invest in validated coaching assessments like VIA, Birkman, etc. around $200-$2,000.
Insurance – $300-$500 annually for liability insurance as a safeguard.
For a full-time coaching practice, plan for higher start-up costs from $5,000-$15,000 to cover more robust launch marketing, website development, equipment, and potentially office space:
Professionally designed website – $3,000-$5,000 for custom design and development.
Logo and brand identity package – $500-$1,500 for logo design and branding.
Marketing activities – $2,000-$5,000 budget for advertising, content development, and PR.
Furniture and tech for private office space – $2,000-$5,000 for furnishings, supplies, laptop, phone, etc.
1-2 months operating costs cushion – $2,000-$5,000 savings buffer.
Ongoing Costs
Ongoing monthly expenses to model run around $175-$300 for solopreneurs, including:
Virtual office fees – $25-$100 for workspace and business address.
Platform subscriptions like Zoom, Slack, Calendly – ~$50 per month.
Website hosting and email – ~$20 per month
Professional development – ~$100 monthly average for courses, conferences, and mentoring.
Software costs for client management, billing, and productivity tools.
Annual costs will involve marketing, associations, credentials, insurance, taxes, and professional services. Most solo coaches generate around $50,000-$120,000 in annual revenue. Understanding these operating costs will inform pricing and profitability.
With preparation, coaching can be launched as a lean startup. Control the biggest costs like marketing and outsourcing what you can initially. Refine financial model based on desired scale and profit goals.
4. Form a Legal Business Entity
When starting a coaching practice, one of the first legal steps is choosing your business structure. The four primary options each have advantages and disadvantages to weigh.
Sole Proprietorship
A sole proprietorship is the simplest and most common for solopreneurs. You operate under your name with no formal registration needed. However, you have unlimited personal liability for debts and lawsuits. Income and losses flow directly to you to report on personal tax returns. This makes sense when getting started, but limited liability protection is advised as you grow.
Partnership
General partnerships involve two or more coaches jointly running the business. You distribute profits and share management duties per your agreement without formal registration. However, each partner has unlimited personal liability. Splits can get complicated if partners contribute unevenly or have different profit-sharing ratios.
Limited Liability Company (LLC)
A limited liability company (LLC) combines pass-through taxation with liability protection. This is a flexible structure suited for small businesses including multiple coaches. LLCs limit your liability and allow opening a business bank account.
Profits pass through to members to avoid double taxation. Overall, an LLC provides the best liability shield if coaches get sued while handling profit allocation flexibly as you scale.
Corporation
Establishing a corporation designates your coaching business as a separate legal entity. This protects your assets from debts and lawsuits against the company. Corporations can sell stock and provide flexible ownership/management options.
Corporations require extensive record-keeping and are subject to corporate taxes on profits before funds are distributed to owners. This leads to double taxation so an LLC is typically preferable for small coaching businesses.
5. Register Your Business For Taxes
One key compliance step for new coaching businesses is obtaining an Employer Identification Number (EIN) from the IRS. This number functions like your business's Social Security Number for tax purposes.
An EIN is required to open business bank accounts, apply for licenses and permits, and hire employees down the road. Sole proprietors can use their SSN initially but should secure an EIN for liability protection.
The good news is applying for an EIN is free and can be obtained easily online. Simply go to the IRS EIN Assistant and complete the application providing details on your LLC or corporation, address, and ownership structure.
The IRS instantly issues your EIN, which you should make note of and keep in your records.
In addition to a federal EIN, you'll need sales tax permits and business licenses in your state and locality to operate legally. Requirements vary by location but often include registering for a seller's permit to collect sales tax from coaching clients in your state.
Navigate to your Secretary of State's website to research requirements and register your coaching business at the state level. Fees are generally $50-$100. You'll receive a state registration number, sales tax ID, and business license.
6. Setup Your Accounting
As a coach, you're passionate about helping clients – not bookkeeping. However, managing your finances meticulously from day one is crucial for success.
Accounting Software
With billable hours, service packages, and client contracts, having organized records will save major headaches at tax time. This is where software like QuickBooks comes in handy. QuickBooks seamlessly connects to your bank and credit cards to automatically import and categorize transactions. This automates much of your accounting so you can focus on revenue-generating activities.
Hire an Accountant
You'll also want to enlist an accountant from the start. A qualified accountant provides essential services beyond DIY software:
Bookkeeping – They can handle tasks like monthly reconciliations, tracking deductible expenses, and managing invoices and payables.
Tax strategy – They will help project and plan to minimize your tax liability through deductions maximization and income timing.
Tax filing – Rather than tackle complex Schedule C filings yourself, they can prepare and file taxes for your business accurately and on time.
Audits – In case of an audit, an accountant is invaluable for their expertise in presenting records and defending your tax positions.
Expect to invest around $200-$500 monthly for a part-time accountant or bookkeeper. Come tax time, fees range from $500-$2,000+ based on complexity. View this as a strategic investment that saves you money in the long run.
Open a Business Bank Account
Separating personal and business finances is a must. Keeping accurate books requires establishing a dedicated business banking account and credit card solely for coaching expenses. Never commingle these funds.
Apply for a Business Credit Card
Applying for a business credit card also helps track and earn rewards on purchases. As a newer business, expect modest credit limits initially but focus on responsibly building your business credit profile.
7. Obtain Licenses and Permits
Before taking on your first clients, it's crucial to ensure your coaching practice is properly licensed and permitted. Find federal business requirements through the U.S. Small Business Administration. The SBA also offers a local search tool for state requirements.
At the federal level, while no special license is required, you must comply with FTC regulations around services marketing and billing. This includes truth in advertising, disclosures, and transparency with clients. Violations can lead to hefty fines.
At the state and local levels, requirements vary but often include:
Business license – Generally $50-$100 annually, this makes your business officially registered and legal to operate in your city/county.
Zoning permit – If seeing clients in person at a home office, ensure your residential address is properly zoned for business use. Fees are typically minimal.
Occupational license – Some states require a license specifically to provide coaching services. This involves submitting an application, fees, and proof of qualifications.
Insurance – Liability insurance safeguards your assets in case of lawsuits. While optional, it's highly recommended to protect yourself, especially for in-person coaching.
Additionally, check whether your city has any Operating License and Permit Requirements that apply to service-based businesses. Stay on top of renewing these annually.
Failure to comply with licensing puts you at risk of penalties and inability to legally run your coaching practice. Do your due diligence and consult an attorney to understand the requirements. With the proper permits and licenses secured, you can operate with full confidence in meeting regulations. Don't cut corners here – do it right from the start.
8. Get Business Insurance
While not legally required, carrying business insurance is highly recommended to protect your assets as a coach. Being underinsured leaves you vulnerable to massive losses.
Without adequate coverage, a few scenarios could financially devastate your coaching business:
A client slips and falls in your home office, sustaining injuries that lead to a lawsuit and settlement exceeding $100,000.
A hacked server results in leaked client data, triggering $50,000 in legal expenses and civil fines.
A lost laptop containing sensitive client information opens you up to a lawsuit for damages.
Carrying policies like General Liability Insurance, Professional Liability Insurance, and Cyber Liability Insurance limits the financial risks your coaching business faces.
General liability protects against in-person bodily injury and property damage claims up to $1 million or more in coverage. Professional liability shields against errors and omissions in your services. Cyber liability insures against data breaches and digital threats.
The typical process for obtaining coverage involves:
Researching top providers like Hiscox, Travelers, and The Hartford. Compare plans and pricing.
Completing an application profiling your business operations and risk exposures.
Providing any supplemental details the insurer requests.
Securing quotes for each policy type and limits needed.
Purchasing plans that make financial sense for your coaching practice.
Work with an insurance broker to secure adequate bundled policies that cover the array of risks your new business faces. The peace of mind is well worth the reasonable monthly premium. Don't wait until it's too late.
9. Create an Office Space
Having a professional office to meet with clients can elevate your coaching practice, whether in-person or virtually. The right workspace depends on your budget, location, and clientele.
Home Office
A home office is most affordable, with dedicated space converted to an office for $100-$500. Meetings with local clients who are comfortable coming to your residence make this a viable option. Ensure your home office meets zoning requirements.
Coworking Office
Coworking spaces like WeWork provide flexible shared offices for $200-$500 monthly. When meeting local clients or wanting networking opportunities, coworking spaces offer turnkey offices, conference rooms, amenities, and community.
Retail Office
A small private office in a retail setting costs approximately $600-$1,500 monthly. Having a storefront office location projects an established presence for securing local clients through walk-ins and referrals.
Commercial Office
For coaches focused on corporate or executive clients, a traditional office building space at $1,000-$3,000 monthly provides prestigious meeting space and accessibility for clients.
10. Source Your Equipment
Launching a coaching practice does not require major upfront investments in costly specialized equipment. The essentials center around technology and furnishings for an office environment.
Buy New
When buying new, office supply retailers like Staples and Office Depot offer versatile furniture options like desks, chairs, filing cabinets, and shelves for $500-$2,000 to outfit your workspace. Electronics can be purchased at retailers like Best Buy or directly from manufacturers. Shop end-of-season sales and negotiate bulk discounts on larger orders.
Buy Used
Buying quality used equipment can significantly reduce costs. Scour classified sites like Craigslist and Facebook Marketplace for local deals on gently used office furniture and tech. Thrift stores, auctions, and liquidators are other sources. Inspect carefully and sanitize items appropriately.
Renting
Renting equipment enables acquiring higher-end items without huge capital outlays. National chains like CORT Events offer short-term furniture rentals with free delivery and setup. Electronics can be rented affordably from sites like Rentacomputer for events or temporary needs.
Leasing
Leasing over longer 12-24 month terms is ideal for essential tools like computers and phones. Manufacturers and third parties provide attractive leasing options that bundle equipment, software, and support. At the end of the term, you can upgrade to newer technology.
11. Establish Your Brand Assets
Creating a memorable brand is crucial for standing out in the coaching industry. A polished brand identity conveys credibility and helps attract ideal clients.
Obtain a Business Phone Number
Getting a dedicated business phone number via a service like RingCentral lends legitimacy and separates your coaching calls from personal lines. Features like vanity numbers, voicemail, and call routing to streamline managing client communication.
Design a Logo
A logo encapsulates your brand visually. Consider an abstract mark, monogram, or combination logo. Looka makes professional design easy and affordable. Ensure your logo is scalable, conveys your values, and aligns with your niche.
Print Business Cards
Business cards are still a must for in-person networking. Vistaprint offers affordable, high-quality cards with your logo and stylish designs. Order a large batch for handing out to prospects.
Buy a Domain Name
Your domain name anchors your online presence. Aim for yournamecoaching.com or similar using Namecheap. Keep it simple, memorable, and specific to coaching.
Design a Website
Building a website establishes your digital home base. With Wix, you can easily create an impressive site yourself or hire a skilled designer on Fiverr for custom development. Make sure your site conveys expertise and user-friendliness.
12. Join Associations and Groups
Joining relevant organizations is a key way to establish connections and visibility for your coaching practice.
Local Associations
Seeking out local associations like the National Life Coach Association chapter or industry-specific groups like the International Association of Health Coaches provides networking amongst other local professionals. Attend meetings to share insights and potentially find mentorship.
Local Meetups
Local meetup groups are plentiful on sites like Meetup. Look for relevant groups like "Life Coaches Networking Meetup" or "Entrepreneurs Meetup" to regularly engage with prospective referral sources and clients. These casual networking events offer low-pressure opportunities to share your services.
Facebook Groups
Facebook also hosts numerous niche communities. Join targeted groups like the Extraordinary Coaches and business Owners to access thousands of peers worldwide. Share your expertise by commenting on discussions and building relationships.
13. How to Market a Coaching Business
Marketing is essential for steadily attracting ideal new clients to your practice. While referrals from satisfied customers will be invaluable long-term, you need to proactively build awareness and interest initially.
Referrals
After a great coaching engagement, ask happy clients for online reviews and testimonials. Offer referral bonuses like a free session to incentivize introductions. Word-of-mouth is your most powerful growth driver.
Digital Marketing
For digital marketing, consider:
Search ads through Google Ads targeting relevant keywords.
Facebook and Instagram ads focused on your niche demographics.
Publishing helpful content on a blog and promoting it across social media.
Starting a YouTube channel with short coaching videos and tips.
Guest posting on industry blogs and podcasts to expand reach.
Optimizing your website for search engines through SEO best practices.
Traditional Marketing
For traditional marketing, options include:
Hosting local workshops or events to attract new leads.
Having professional brochures printed for networking and client meetings.
Sending direct mail postcards to prospective corporate clients.
Getting listed in local directories and chamber guides.
Sponsoring local events related to your niche in exchange for visibility.
Measure response rates across initiatives to double down on what works and refine ineffective areas. Marketing not only brings in new business but reinforces your brand and expertise with ideal future clients.
14. Focus on the Customer
Coaches rely heavily on word-of-mouth referrals from satisfied clients. Exceeding expectations through thoughtful touches and highly attentive service makes it more likely clients will recommend you to their network. Some ways to improve customer focus as an online coaching business include:
In a service business, you are the product. Every client interaction from your responsiveness to email to how you handle cancellations showcases your brand.
Monitoring review sites and social media for feedback allows you to address issues before they escalate.
Treating clients with the utmost respect and consistently delivering an incredible experience fosters loyalty and retention.
Focusing intently on customer service reflects your genuine commitment to the client's well-being above all else. This pays dividends for any coaching practice.
As you hone in on your target audience to find potential clients, remember to keep your current clients in mind. Starting your own coaching business means relying on the people you mentor. Word will get around that your coaching skills are above and beyond, and you'll find coaching clients with ease.