The frozen dessert market is constantly growing. In the United States, the industry reached an evaluation of $30.95 billion in 2021. It's projected to continue to grow at a compound annual growth rate (CAGR) of 4.6% between 2022 and 2030.
Starting a snow cone business requires planning and know-how, but the potential profits are well worth the effort. Where do you begin? This guide covers the essential steps, from obtaining permits to buying equipment to developing tasty syrup recipes. You'll learn insider tips on choosing a profitable location and low-cost marketing tactics to attract hordes of customers.
This guide offers detailed information on how to start a snow cone business. Topics include sourcing a snow cone machine, registering an EIN, obtaining business insurance, performing market research, and more. Here's everything you need to know to open a mobile snow cone business.
1. Conduct Snow Cone Market Research
Market research is important for any successful business selling snow cones. It offers insight into the equipment needed to sell snow cones, popular trends in the snow cone service market, your target market, and more.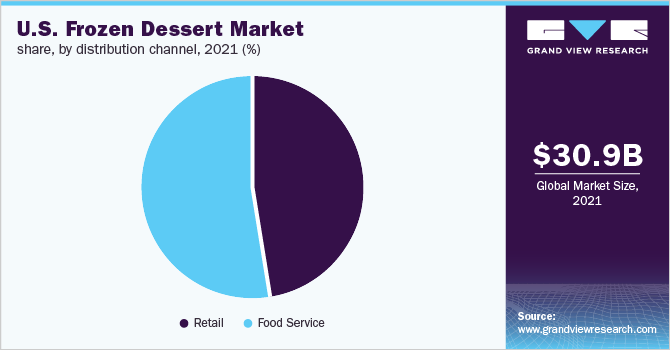 Some of the details you'll learn about shave ice during your market research include:
Snow cone sales are highest in southern states with hotter climates like Texas, Florida, and California.
Snow cone stands can thrive anywhere that sees summer temperatures reach 80 degrees Fahrenheit or higher.
Locations near schools, parks, beaches, festivals, and other high-foot-traffic areas are ideal.
The startup costs for a basic snow cone stand are relatively low compared to other food businesses, typically ranging from $1,000-$5,000.
Low overhead and the seasonal nature make snow cone stands a fairly low-risk business venture.
Gourmet snow cone shops are a growing niche, using natural syrups and exotic flavors like rose water or taro to command premium pricing upwards of $5-7 per cone.
Food trucks and carts also present an opportunity to take the business on the road and access new events and locations.
Creative and eye-catching branding and marketing across social media, print materials, and in-store displays are key to standing out from competitors.
Building a loyal customer base through friendly service and consistent quality will keep people coming back all summer long.
The snow cone industry is ripe for innovation and growth beyond tradition.
With minimal barriers to entry and operations, snow cone stands present a solid seasonal small business opportunity. The potential for quick profits and managing predictable workflow makes it an ideal model for first-time entrepreneurs.
2. Analyze the Competition
Doing your homework on the competition is critical to success in the snow cone business. First, identify existing snow cone stands in your geographic target area. Drive around town and map out their locations, making notes on traffic levels and visible cues about their business volume.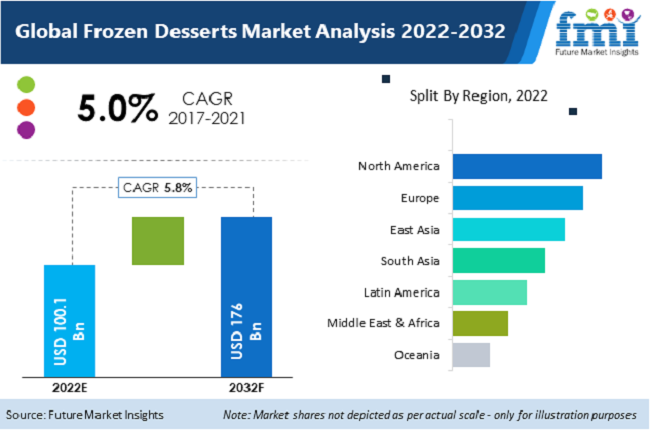 Some ways to get to know your competition selling shaved ice include:
Search online directories like Yelp and Google Maps to find snow cone vendors' listed information and customer reviews.
For brick-and-mortar stands, visit them anonymously as a customer.
Pay attention to their opening hours, staffing, order fulfillment processes, store layout, and merchandising.
Snap some photos of their signage and marketing materials for later reference.
Evaluating competitors' online presence is also instructive. Search for their website and social media accounts. Analyze engagement levels, posting frequency, promotion tactics, and brand messaging. Run their website through an SEO tool like Moz to assess search visibility.
Compile your research into a spreadsheet comparing key elements like pricing, flavors, brand vibe, location, online ratings, and traffic.
Identify potential gaps or areas where a new entrant could differentiate.
This competitive analysis illuminates where opportunities exist to win over customers. You can use it to shape your value proposition, presentation, flavors, pricing, and service style. Ongoing competitor monitoring lets you stay up-to-date on their activities and adapt appropriately.
3. Costs to Start a Snow Cone Business
When launching a snow cone stand, the initial investments include equipment, setup fees, and working capital until revenue starts flowing.
Start-Up Costs
Typical start-up costs range from $1,000-$5,000. Here's a breakdown of expected expenses:
Equipment
Ice shaver machine – $300-$1,000 for a high-capacity electric or hand-cranked model
Paper cones – $100 for a case of 5,000 cones
Syrup pumps – $50-$100 each for commercial-grade pumps
Point-of-sale system & printer – $200-$500 for an iPad set-up
Signage – $100-300 for an outdoor banner and printed menu
Umbrellas, tables, coolers, generators – $300-$500
Initial ingredients – $100-200 for first batches of syrups, cups, napkins
Setup & Licensing
Business license – $50-$100
Food permit – $100-$300
Sales tax permit – $20
Fire inspection – $50-$150
Working Capital
1-2 months operating expenses as a buffer – approximately $2,000-$3,000
Total Estimated Start-up Costs: $3,000-$5,000
Ongoing Costs
Ongoing expenses will include variable costs of goods sold like syrups and cups, fixed overhead like rent and utilities, payroll, insurance, and other recurring expenses.
Variable Costs
Syrup ingredients – approximately $0.20 per snow cone
Cups – $0.10 per cone
Napkins and other disposables – $50 per month
Fixed Overhead
Rent – $500-$1,500 per month retail space
Utilities – $150-$300 per month
Insurance – $100-$250 per month
Bookkeeping & accounting services – $100-$200 per month
Payroll
Employee wages & benefits for 1-3 workers – $2,000-$4,000 per month
Marketing
Advertising – $100-300 per month (flyers, social media, sign spinners, etc)
Website hosting, email services, etc – $50 per month
Putting this all together, monthly ongoing expenses often range from $3,000-$6,000. Be sure to account for slower winter months with lower revenue. An emergency fund provides a buffer for unexpected costs.
4. Form a Legal Business Entity
When starting a snow cone business, choosing the right legal structure is an important decision. The four main options each have pros and cons to weigh.
Sole Proprietorship
A sole proprietorship is the simplest and most common structure for small businesses. You operate as an individual owner reporting profits/losses on your tax return.
Pros: Easy and inexpensive to set up. Complete control over decisions. Minimal paperwork.
Cons: Unlimited personal liability for debts and lawsuits. Harder to raise investment capital. Limited ability to deduct expenses. Difficulty transferring ownership.
Partnership
A partnership splits ownership between 2 or more people, as outlined in a partnership agreement. Profits are passed through to partners to report on their tax returns.
Pros: Easy to establish. Shared capital and managerial responsibilities.
Cons: Unlimited personal liability for each partner. Disagreements between partners. Hard to bring in new partners or transfer ownership.
Limited Liability Company (LLC)
An LLC combines aspects of partnerships and corporations. Owners have limited personal liability and report profits/losses on their tax returns.
Pros: Owners are protected from personal liability. Flexible management structure. Easy to add owners or sell interest. Credibility of legal entity. Ability to attract investors.
Cons: More complex to establish with paperwork and fees. Must follow the operating agreement. Self-employment taxes.
Corporation
A corporation is a legal entity owned by shareholders. The business pays corporate taxes on profits. Owners only pay taxes on dividends.
Pros: Limited liability for owners. Ability to sell stock and continuity of business. Potential tax benefits. Credibility for large operations. Access to public stock markets for funding.
Cons: Most complex and expensive to set up and maintain. Double taxation on profits. Extensive record-keeping and reporting requirements.
5. Register Your Business For Taxes
One key legal step for new business owners is obtaining an Employer Identification Number (EIN) from the IRS. This unique number identifies your business for tax and reporting purposes.
An EIN is required to open business bank accounts, apply for licenses, hire employees, and file taxes. As a snow cone stand owner, you must get an EIN even if you won't have workers right away.
Thankfully, requesting an EIN is quick and free through the IRS website. Simply follow these steps:
Go to IRS EIN Assistant and answer a few questions about your business structure.
Select whether you want an EIN for an individual, corporation, LLC, partnership, etc.
Provide basic information about your snow cone business like name and address.
When prompted, print out the confirmation page with your new EIN.
The entire process can be completed online in just a few minutes. Make sure to keep the EIN confirmation securely filed along with other important business documents.
You'll also need to visit your state's website to register for sales tax collection. This ensures you can comply with remitting sales tax on snow cone purchases. Filing for sales tax only takes minutes and there is no fee – it just keeps your business above board.
6. Setup Your Accounting
Keeping accurate financial records is crucial for any small business, including snow cone stands. Investing in accounting software and an accountant from the start will save major headaches down the road.
Accounting Software
Begin by getting user-friendly accounting software like QuickBooks to track all transactions and run reports on profitability, taxes owed, etc. Linking the software to business bank/credit card accounts allows for seamless import of revenue and expenses. This automation saves tons of time and minimizes errors.
Hire an Accountant
Consider hiring an accountant to handle bookkeeping, payroll, quarterly taxes, and preparing year-end financial statements. Expect to pay $100-$200 per month for basic bookkeeping services. Come tax time, they can file your business returns for $500-$1,000.
Open a Business Bank Account
Make sure to keep business and personal finances completely separate. Open a dedicated business checking account that all revenue flows into and expenses are paid. Never co-mingle money to simplify accounting.
Apply for a Business Credit Card
Apply for a business credit card in your company's name only. This streamlines tracking business purchases. Limits are based on your company's financials rather than personal credit score.
7. Obtain Licenses and Permits
Before serving your first snow cone, it's crucial to make sure all required licenses and permits are in order. Find federal business requirements through the U.S. Small Business Administration. The SBA also offers a local search tool for state requirements.
Business License: Check with your city or county clerk's office to obtain a general business license. This certifies your snow cone stand as an official commercial operation. Requirements and fees vary by location but expect to pay $50-$100.
Food Service Permit: Because you are serving food, a permit from the health department is mandatory. This verifies you meet sanitation, prep space, and food safety standards. The application process may include an inspection and paying $100-$300 in fees.
Umbrella Insurance: Snow cone stands typically need commercial general liability coverage starting at $1 million. This protects against risks like a customer getting injured on your property. Umbrella insurance also covers legal expenses if you get sued. Expect to pay at least $400 annually.
Fire Safety Inspection: If operating out of a building rather than a food cart, you'll need an inspection by the fire marshal to get a certificate of occupancy. They check for sufficient extinguishers, emergency exits, and fire safety rules. Re-inspection fees apply until you pass.
Trade Name Registration: Register your snow cone business name and branding with the county clerk to make it officially your legal trade name. This verifies you have the rights if any trademark disputes arise. The registration process takes minutes for around $50 in fees.
Music Licensing: To legally play music in your store or truck, you need public performance licenses from organizations like ASCAP and BMI. Fees vary based on factors like location capacity.
Vendor Permits: Check if any vendor permits are needed to operate at events like festivals, fairs, and farmers markets. Typically a one-time fee per event in the $100-$500 range.
Stay in compliance by keeping all licenses and permits current. Display them prominently in your shop or truck. The bureaucratic legwork is tedious but worth it to avoid violations.
8. Get Business Insurance
Operating a food business like a snow cone stand comes with inherent risks. Having proper insurance coverage protects your company's finances if the worst happens.
General liability insurance covers costly slip-and-fall or food poisoning lawsuits from customers. Property insurance replaces damaged or stolen equipment and inventory. Business interruption insurance provides income if you're forced to close temporarily after a disaster.
Without adequate coverage, a single incident could quickly put you out of business:
A customer breaks a tooth on an ice chunk in their snow cone and sues your LLC for $100,000 in medical bills.
A power surge fries your ice machine, point-of-sale system, and other electronics, costing $5,000+ to replace.
A foodborne illness outbreak is traced back to your stand, forcing a 2-week shutdown right before peak summer revenue season.
Comprehensive insurance gives peace of mind your business can survive unforeseen catastrophes. Shop small business policies offered by providers like Travelers and The Hartford.
To get covered, provide details on your operations, location, risks, and coverage needs. Expect to pay $100-$300 per month. Review policy terms closely and ask your agent to clearly explain coverages.
Install safety and security measures like CCTV cameras, alarms, and slip-resistant flooring to get lower premiums. Maintaining proper insurance is a fundamental part of risk management as a snow cone stand owner. Don't cut corners to save money in the short term when your livelihood is on the line.
9. Create an Office Space
While much of your operations are on the go, securing office space can provide a designated hub for administrative work as a snow cone stand owner.
Home Office
A home office is the most convenient and affordable option starting. Expect costs of $100-200 for a desk, computer, phone, filing cabinet, and supplies. Use a spare room or corner of your living space to handle paperwork, bookkeeping, marketing, etc. in off-peak hours. However, home offices can suffer from distractions and a lack of professionalism in meetings.
Coworking Office
For a more collaborative environment, consider a coworking space like WeWork. Open desk memberships start around $300/month. You'll gain access to office equipment, conference rooms, events, and networking with other entrepreneurs. It's still cost-effective but focused solely on work.
Retail Office
If you operate a brick-and-mortar snow cone shop, carving out a small back office could double as inventory storage when not in use. Just be sure to keep it separate from food prep areas.
Commercial Office
Leasing traditional office space in a commercial building provides the most professional setting but isn't essential early on. Expect to pay at least $1,000/month for a private office in a shared suite. Useful when hiring employees or meeting with partners.
10. Source Your Equipment
A snow cone stand needs just a few key pieces of equipment to get up and running. Here are some of the best places to source essential items at affordable prices:
Buying New
Online restaurant supply stores like WebstaurantStore and KaTom offer commercial-grade machines straight from the manufacturer. Expect to pay $300-$1,000 for a quality electric ice shaver and $50-$100 per syrup pump. Benefits include warranty support, reliability, and customization.
Buying Used
Used equipment often provides major cost savings over new. Check restaurant auction sites like NextLot. Also, browse Craigslist and Facebook Marketplace listings in your area. Meet in person to inspect the condition before purchasing. Be prepared to pay $200-$500 for a used ice shaver and $25-$50 per syrup pump.
Renting
Consider renting specialized machines like ice shavers for the duration of the snow cone season. Rental companies offer flexible short-term contracts. This avoids large upfront costs when getting started. Downsides include wear-and-tear fees and older selection.
Leasing
Leasing through an equipment financing company allows you to pay affordable monthly installments for 1-5 years. This preserves capital in the early stages. Approval is based on business financials. Costs are similar to buying new after interest fees. Ownership transfers to you after the lease ends.
11. Establish Your Brand Assets
Crafting a strong brand identity is crucial for standing out in the snow cone industry. Investing in professional assets makes your business look polished and builds customer recognition.
Getting a Business Phone Number
A dedicated business phone number adds legitimacy versus using a personal cell. VoIP providers like RingCentral offer toll-free and local numbers with call management features starting around $30/month.
Creating a Logo and Brand Assets
A logo crystallizes your brand into an iconic image. For snow cone stands, lively color palettes and playful fonts suit the fun treats. Services like Looka make logo design quick and affordable.
Ensure branding is cohesive across signage, staff shirts, cups, website, and more. Repeated visual exposure embeds your business in customers' minds.
Creating Business Cards and Signage
Business cards enable quick sharing of contact info and social media links for follow-up marketing. Vibrant designs with tempting photos help. Order 500 basic cards from Vistaprint for around $20.
An outdoor street sign advertises your location to passerby traffic. Place big, bold banners near your ordering window displaying the menu, brand name, and contact info.
Purchasing a Domain Name
Secure a domain name that matches your brand for a professional online presence. Short, simple domains like YourSnowConeShop.com are best. Use a registrar like Namecheap for secure registration starting around $15/year.
Building a Website
A website informs customers online and allows them to take orders. Use a user-friendly website builder like Wix to create your site yourself. Or hire a skilled designer on Fiverr starting around $500.
Having a consistent visual identity and professional collateral gives your snow cone stand instant credibility with customers. Invest time and creativity into branding for a memorable impression.
12. Join Associations and Groups
Joining relevant organizations is a smart way to network with other snow cone pros and learn insider tips. Here are some great resources for connecting locally:
Local Associations
Look for city or regional mobile food and concession associations that snow cone vendors can join. These provide educational events and lobby for the industry. For example, the North American Ice Cream Association.
Attend association trade shows and conferences to meet fellow members. Share stories and build relationships with those running stands in your area.
Local Meetups
Websites like Meetup list food trucks and concession meetups happening nationwide. Joining these informal gatherings enables chatting with others in your shoes. Bounce around ideas and commiserate over common obstacles.
Facebook Groups
Search Facebook for private groups related to operating food carts and stands in your state or city. Post questions and read conversations for street vending insights. There are also national niche groups like Snow Cone Group filled with seasoned advice on everything from syrup recipes to managing employees.
13. How to Market a Snow Cone Business
Effective marketing is essential for driving sales growth as a new snow cone stand owner. While your product and service quality are most important, you must also master promotional strategies to reach more customers.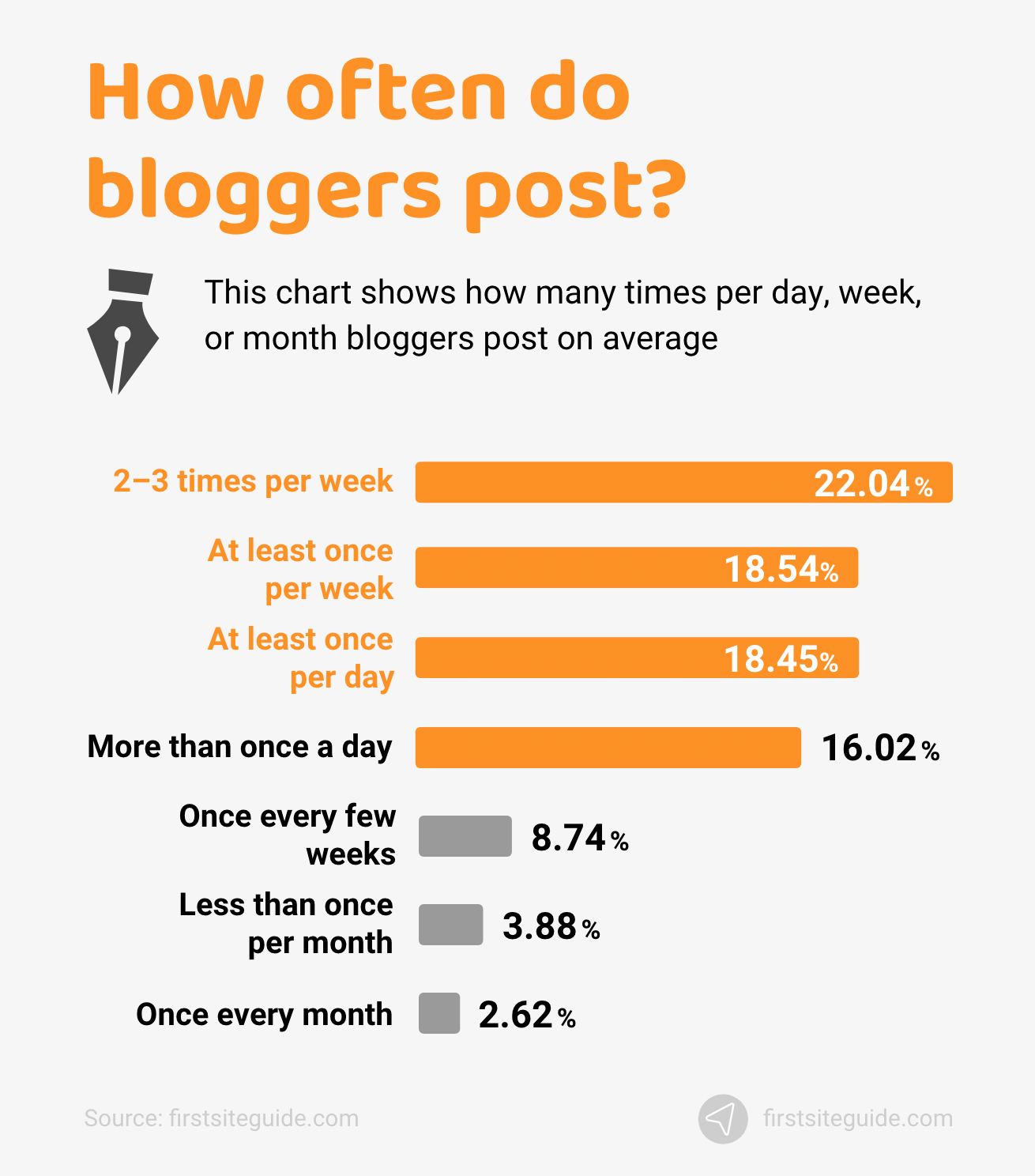 Tap into your network first. Incentivize happy customers to refer friends and family with a free snow cone for every new referral. Word-of-mouth is your best advertisement.
Here are some other savvy ways to get the word out:
Digital Marketing
Run Google and Facebook ads targeted locally by factors like age, interests, and location. Highly trackable.
Create fun YouTube videos showing your stand's atmosphere and mouthwatering cones.
Promote new flavors, events, and offers on Instagram and TikTok. Use hashtags to expand reach.
Send email newsletters with deals and announcements to collect email signups. Offer a free snow cone for joining.
Partner with local influencers to review your stand or host a takeover on their social media.
List your business on directories like Yelp, Google My Business, and Tripadvisor. Respond promptly to all reviews.
Traditional Marketing
Distribute printed flyers and coupons at schools, youth sports games, and local events.
Seek sponsorships with Little League teams, PTAs, and charities. Offer discounted snow cones at their events.
Rent a billboard or advertise on buses/benches near high-traffic areas like beaches and parks.
Run radio spot ads on local stations leading up to summer.
Set up samplings at grocery stores, fairs, etc so people can taste your snow cones.
With a savvy marketing plan combining digital promotion and real-world exposure, your snow cone stand can gain recognition and loyalty across your community. Track results meticulously to double down on what works.
14. Focus on the Customer
Providing exceptional customer service is crucial for snow cone stands to drive sales growth through word-of-mouth referrals and repeat business.
Satisfied customers will rave about their experience at your stand to friends, family, and online. This organic promotion is your most valuable marketing asset. Dissatisfied customers will also spread negative reviews faster than wildfire, hampering your reputation.
Some ways to improve customer focus in the shaved ice business industry include:
Greet everyone with a smile and friendly chat at the window. Get to know regulars by name.
Bring kids cups of ice or snow cone samples while parents wait.
Apologize sincerely for any order mixups. Offer a free snow cone voucher.
Have assistants bring orders directly to cars/tables so parents can relax.
Follow up by email with a coupon after their first visit to incentivize return trips.
Providing prompt, personable service shows customers you care. The visionary Disney CEO Michael Eisner famously said "Do what you do so well that they will want to see it again and bring their friends." This rings true for snow cone stands.
Deliver a five-star experience that gives people a cool, sweet respite from the summer heat. Your customers will become your best brand advocates.