Private tutoring has become a rising star in the business world. In 2021, it's estimated the global online tutoring business was worth $6.52 billion. With a compound annual growth rate of 13.5% between 2022 and 2030, it's a good time to start your own tutoring business.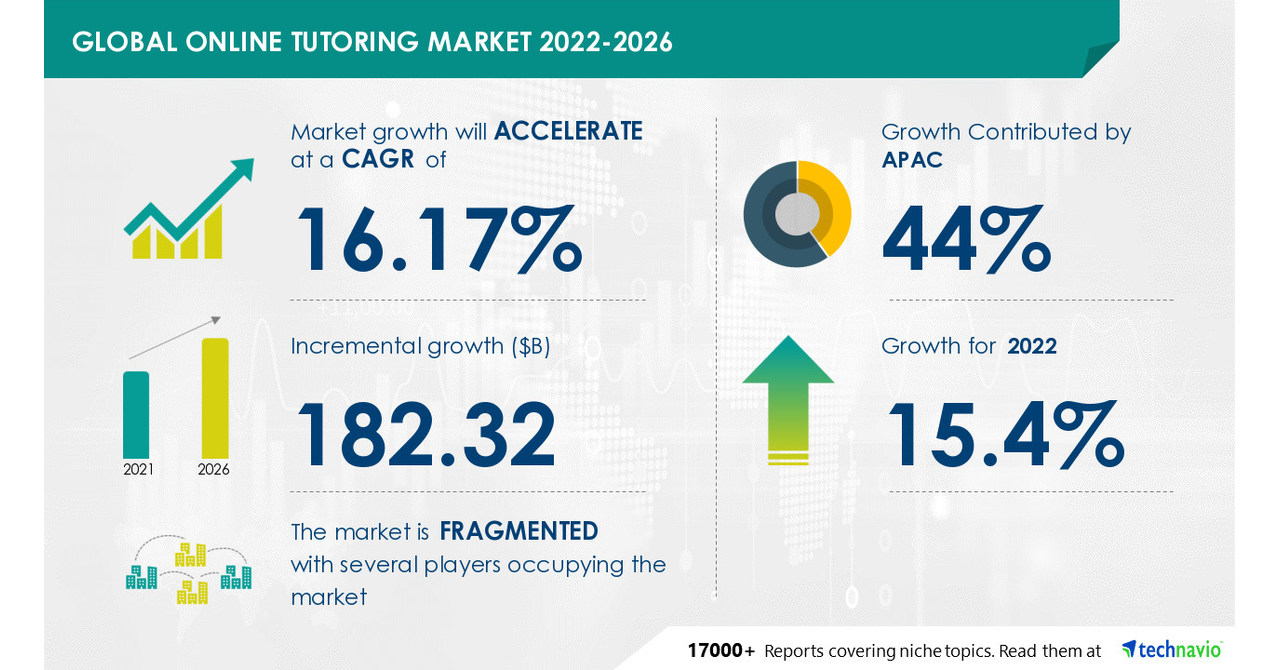 In this guide, we'll explain how to start a tutoring business. Topics covered include market research, competitive analysis, registering an EIN, and other aspects of a successful tutoring business. Here's everything you need to know to start your own tutoring business.
1. Conduct Tutoring Market Research
Market research is an important tool to develop a tutoring business model. There are two types of market research, primary and secondary. Primary research is research you do yourself. Secondary research is research conducted by a third party and made available to you.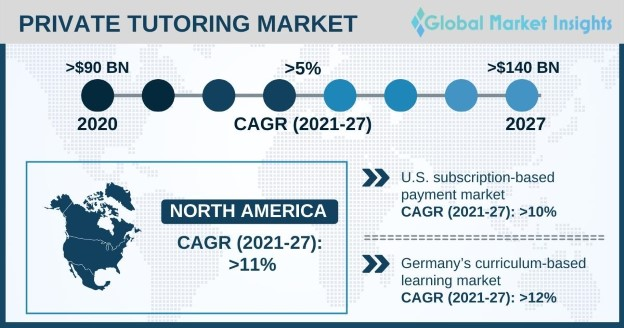 Some of the details you'll learn through tutoring business market research include:
Top subjects: The top subjects for tutoring are math, reading, and ACT/SAT prep, indicating high demand for improving foundational skills and college entrance exam performance.
Target market: While the K-12 segment accounts for the majority of the market, tutoring is also widely used by college students and adult learners.
Business model success: Independent tutors can offer competitive rates and specialized expertise to capture market share from large franchised agencies.
Market trends: Specific tutoring niches also have ample room for growth and profitability. Foreign language tutoring and test prep for exams like the TOEFL present lucrative opportunities.
Robust growth across K-12, college, adult learning, test prep, language learning, and artistic tutoring demonstrates a highly favorable market landscape. In-depth market research helps you pinpoint these statistics and use them to start your tutoring business.
2. Analyze the Competition
Understanding the competitive landscape is important when starting a tutoring business. Competitors tell you about the local business landscape, popular services for tutoring sessions, and potential business structure details.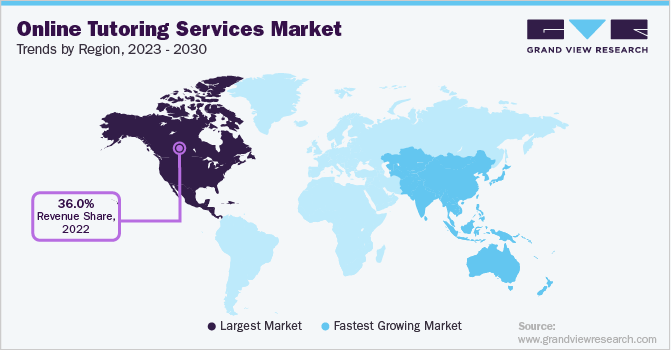 Here are some tips on assessing your competitors, both local brick-and-mortar and larger online providers:
Research established local tutoring centers and independent tutors in your area.
Look at competitor websites, marketing materials, social media, and online reviews to gauge services offered, pricing, and presentation quality.
Drive by physical locations to evaluate office space, signage, etc.
Look at reviews and ratings on Google, Facebook, Yelp, and other platforms. Sort by the lowest reviews first to see common complaints and weaknesses.
Look for gaps like subjects not covered or poor online experience that your business could fulfill.
Search online directories like Wyzant and Varsity Tutors to analyze the competition's web presence.
Google search keywords like "SAT tutor [your city]" and check the organic results on the first page.
Competitive research helps you position your tutoring services in the market, calibrate your rates, and determine how to stand out. Ongoing monitoring also allows you to stay updated on competitors' offerings and pivot when needed.
3. Costs to Start a Tutoring Business
When starting a tutoring business, some initial investments are required to get up and running. There are startup and ongoing costs to consider.
Start-up Costs
Startup costs are any costs you encounter as you begin your business. This is money you spend to get things going.
Incorporation fees – $50-$500 to form an LLC
Tutoring certification – $100-$300 for subject-specific credentials
Website development – $300-$1,500 for design and setup of branding, content, and online booking
Office Supplies – $300-$500 for computers, printers, teaching materials, and office furniture
Marketing – $500-$1,000 for initial branding, business cards, and advertising
Accounting software – $10-$50 per month for bookkeeping and invoicing platform
Background check – $50-$100 per tutor to ensure safety
The total cost to launch will vary based on your business model. A sole independent tutor can start with as little as $1,000. A brick-and-mortar location with multiple tutors will require $10,000 or more upfront.
Ongoing Costs
Ongoing costs are expenses you encounter throughout the life of your business. Common ongoing costs for a tutoring business include:
Rent – $200 per office or $500 for a dedicated space
Tutor wages – $20 – $50 per hour per tutor
Insurance – $50 for general liability coverage
Payroll fees – $200 in services or software
Accounting fees – $150 if using a bookkeeping service
Website hosting – $10 – $50 for domain registration, hosting, backups
Subscription services – $50 for scheduling or POS software
Advertising – $500-$2,000 for PPC, SEO, print, etc.
Tutor training – $100-$500 for continuing education
Accountant fees – $300-$1,000 to prepare taxes
Legal fees – $500 for contract review or IP filings
Insurance premium – $500-$2,000 depending on policy
Professional memberships – $50-$500 to join industry associations
Building an emergency business savings fund equal to 2 to 6 months of operating expenses is also wise to handle seasonal dips in demand or unexpected costs.
4. Form a Legal Business Entity
When starting a tutoring company, one of the first legal steps is choosing a business structure. The four main options each have pros and cons to weigh for this industry:
Sole Proprietorship
A sole proprietorship is the simplest and most affordable option. You can register a DBA ("doing business as") name and operate as an individual owner. However, you're personally liable for all debts and lawsuits against the business. This unlimited liability makes a sole proprietorship high-risk for tutors.
Partnership
Forming a general partnership allows you to share ownership with one or more partners. You can combine expertise and investment to grow faster. However, each partner is jointly liable for the actions of the other partners, including malpractice or contract disputes. Partnership disputes can also lead to legal headaches.
Corporation
A corporation provides limited liability for shareholders but involves more complex tax filings and payroll requirements. Double taxation of profits and extensive corporate records add administrative burdens not ideal for a small tutoring company. The limited personal liability protection does not extend to your actions as an officer or tutor.
Limited Liability Company (LLC)
An LLC combines the simplicity of a sole proprietorship with liability protections similar to a corporation. For a tutoring business, an LLC limits your exposure if you're sued for errors, omissions, or negligence. It's the best choice for risk management.
Overall, an LLC combines entrepreneur-friendly flexibility with vital liability safeguards for tutors. It's the ideal structure for gaining credibility while launching and expanding your tutoring business with confidence.
5. Register Your Business For Taxes
All U.S. businesses require an Employer Identification Number, or EIN, from the IRS. While not required for sole proprietors without employees, an EIN is important for establishing business banking accounts and filing taxes for your LLC.
Applying for an EIN is simple and free through the IRS website:
Go to the IRS website.
Select "View Additional Types, Including Tax-Exempt and Governmental Organizations" and choose "Sole Proprietorship" or "Limited Liability Company" depending on your structure.
Complete the online questionnaire with details about your tutoring business.
Provide your personal identifying information such as name, SSN, and address.
Print or record the EIN once provided for your records.
The entire process takes less than 15 minutes and your EIN will arrive immediately.
Additionally, most states require registering for sales tax collection if you will sell taxable services. The State Tax Information page at IRS.gov provides links to each state's department of revenue for more information on registering.
Collecting and remitting sales tax does not cost anything upfront, but ensure you incorporate sales tax rates into your tutoring pricing. This avoids an unexpected tax burden on your net income.
6. Setup Your Accounting
Proper accounting is crucial for tutoring business success and IRS compliance. Tracking incoming and outgoing finances helps you create and maintain a realistic business budget.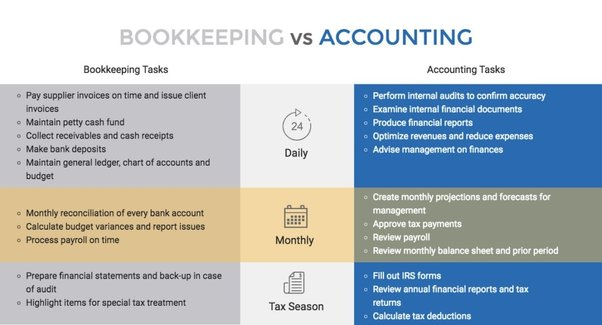 Accounting Software
QuickBooks automates invoicing, tracking income and business expenses, and categorizing transactions. Simply sync your business bank and credit card accounts to the software. QuickBooks then downloads all transactions and data to generate financial reports with just a few clicks.
Hire an Accountant
A qualified accountant is needed to handle tasks like monthly reconciliation and sales tax filings that software alone cannot. Expect to invest around $200 per month for basic bookkeeping or $3,000 per year for a full slate of services like payroll, advisory, and audit preparation. A minimum of $500 to 1,000 for annual tax preparation and filing is highly recommended.
Open a Business Bank Account
Keeping business and personal finances completely separate is also essential. Open a dedicated checking account and apply for a business credit card in your LLC's name using your EIN.
Apply for a Business Credit Card
Business credit cards offer higher limits, rewards tailored to spending categories like advertising and office supplies, and consolidated monthly statements for easier categorization in QuickBooks.
7. Obtain Licenses and Permits
Before opening a tutoring services company, you must apply for all required state and local licenses to legally operate. Check with the U.S. Small Business Administration for federal regulations. You can also use the SBA search tool to find local requirements.
Business License
Nearly all states require registering your business and obtaining a general business license. This certifies you to provide services in the jurisdiction. For example, Washington State charges $60 to $190 depending on income. Apply through your Secretary of State or local licensing authority.
If you collect sales tax on tutoring services, a seller's permit or resale certificate allows you to remit those taxes to the state. A sales tax ID number or state tax registration is often included with the seller's permit application. Some other potential requirements include:
Food Service Permit: If serving snacks at a learning center location, health department approval is needed. Requirements vary but often include an inspection, food handler training, and a small licensing fee.
Trade Name Registration: If using a DBA ("doing business as"), register your trade name with the county or state to prevent others from using it.
Occupational Licenses: Some states require specific tutor licensing, such as New York's Certified Teacher-Tutor License. Background checks are also frequently mandated.
Zoning Approval: For a commercial office space, ensure zoning allows for educational uses. If providing in-home tutoring, residential zoning likely permits this but double-check local codes.
The licensing process takes time so build this into your opening timeline. With the proper credentials displayed, you will gain community trust and reassure customers that your tutoring business meets all legal requirements.
8. Get Business Insurance
Carrying proper insurance is crucial to protect your tutoring business from unexpected risks that could lead to substantial losses or liability. Being underinsured exposes you to scenarios such as:
A client's child is injured at your office, resulting in a lawsuit against your LLC.
A pipe bursts overnight at your learning center, causing thousands in water damage repairs.
Your company laptop containing student records is stolen, requiring regulatory data breach notifications.
With business insurance, you can mitigate these threats. Commonly recommended policies include:
General liability – Covers 3rd party bodily injury and property damage claims.
Professional liability – Protects against negligence claims and errors and omissions.
Commercial property – Repairs or replaces stolen or damaged office property.
When starting, a comprehensive Business Owner's Policy (BOP) efficiently bundles general liability, professional liability, and property coverage. Expect to invest $500 to $2,000 annually depending on your policy limits and deductibles.
Follow these steps to get insured:
Determine necessary coverage types and desired limits based on your risk profile.
Request quotes from multiple insurers like The Hartford and State Farm.
Compare premiums, exclusions, deductibles, and support services.
Select a policy and complete the application process.
Provide proof of insurance when renting office space. Display your certificate on-site.
Consult an insurance agent to ensure adequate protection so your hard work establishing a tutoring business is not derailed by the unexpected.
9. Create an Office Space
Having a professional office space lends credibility and provides a dedicated place to meet students. While home offices work for solo tutors, consider these options as your business grows:
Coworking Space
A coworking space like WeWork offers affordable access to furnished offices without a long-term lease. Networking and amenities like Wi-Fi, conference rooms, and coffee are also included. Expect to pay $200 to $500 per month per desk.
Retail Location
For maximum visibility, lease a storefront space in a busy area. Average retail rental rates range from $20 to $50 per square foot annually. Consider a shared location with existing education-based businesses to split costs.
Commercial Office
For long-term stability, a traditional office lease provides a dedicated space designed for tutoring. Expect starting rates of $15 to $30 per square foot on a 3 to 5-year lease. Buildout and parking fees also apply.
Home Office
Solo tutors can save substantially by using a spare room as a home office. Deduct a portion of rent and upgrade with a desk, supplies, and décor. Clients may initially hesitate to come to your residence. However, conveying professionalism in your marketing can overcome location concerns.
10. Source Your Equipment
A tutoring business requires minimal but specific equipment and materials. Here are some options for furnishing your office or virtual classroom cost-effectively:
Buying New
Office supply retailers like Staples and Office Depot offer one-stop shopping for essentials like desks, chairs, filing cabinets, printers/scanners, and curriculum books. While buying new costs more upfront, you get warranties and can customize purchases to suit your needs.
Buying Used
Used office furniture and equipment are abundantly available at discount prices. Check local liquidators, Craigslist, Facebook Marketplace, and OfferUp for deals on items like gently used desks, whiteboards, bookshelves, computers, and more.
Renting
Consider renting specialized equipment like copy machines from companies like Xerox. Subscription rates often include service and supplies. This converts hefty upfront costs into more manageable monthly payments.
Leasing
Technology like computers and tablets can be leased through managed IT providers. Expect monthly rates comparable to purchasing outright but with the benefit of regular upgrades and warranty-backed support. Leasing simplifies staying current with the latest educational tech. Build recurring fees into your rates.
11. Establish Your Brand Assets
Developing a strong brand identity is crucial for making your tutoring business memorable and establishing credibility.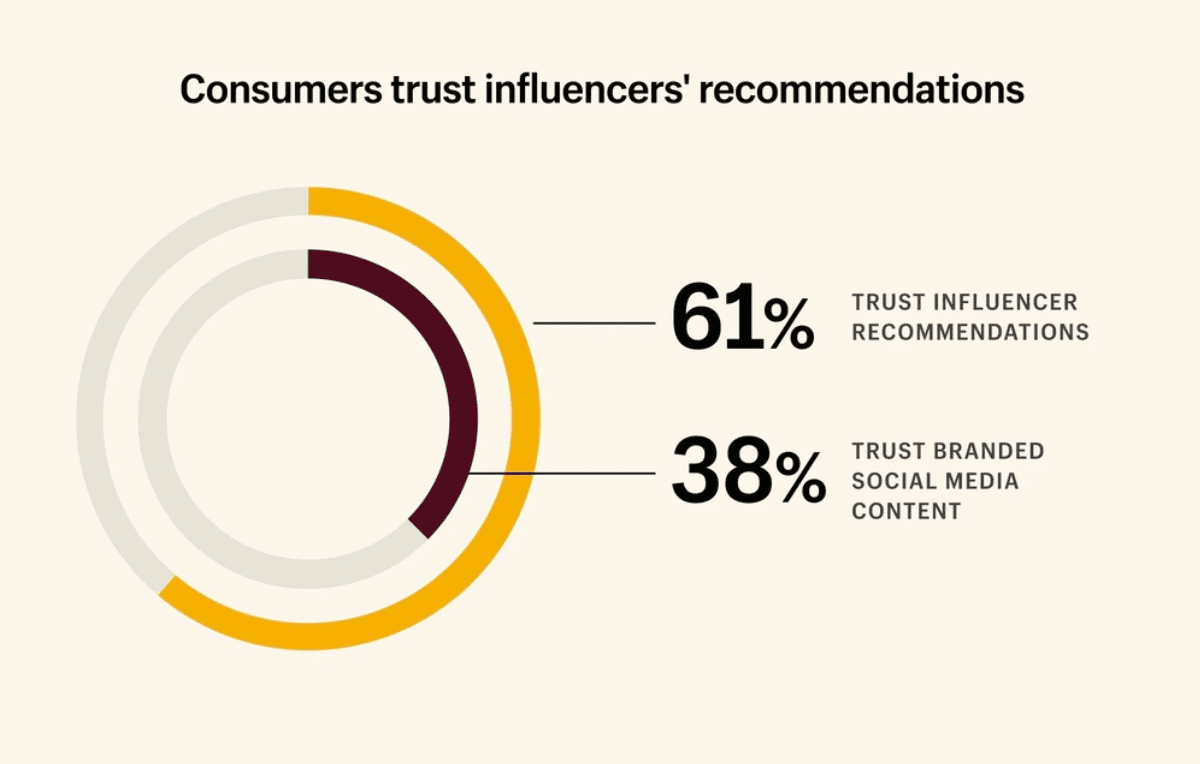 Get a Business Phone Number
A professional phone number allows seamless communication with prospective clients. Services like RingCentral provide toll-free and local numbers with call routing, voicemail, and texting under one monthly fee.
Create a Logo
A logo encapsulates your tutoring brand's image and helps build recognition. Consider a monogram, icon, or combination symbol. Services like Looka provide affordable logo design and complementary branding such as fonts, colors, and graphic elements.
Use these assets consistently across your website, signage, advertising, and all visuals. This boosts memorability so customers associate your quality service with your brand identity at a glance.
Creating Business Cards and Signage
Business cards enable quick sharing of your contact information in person. Services like Vistaprint make ordering simple. Provide cards to fellow educators who may refer students. Display signage featuring your logo at your office, community spaces, or networking events.
Purchasing a Domain Name
Secure a domain name that matches your brand, like YourCityTutors (dot) com. Use descriptive keywords relevant to your service. Follow tips like avoiding hyphens and choosing short but clear names. Domain sellers like Namecheap facilitate finding available names.
Building a Website
Every tutoring business needs a website to showcase services, credentials, and contact options. Build one yourself with a user-friendly service like Wix or hire a freelancer through sites like Fiverr for a completely custom site.
12. Join Associations and Groups
Joining relevant local organizations and online communities provides invaluable connections when starting a tutoring business.
Local Associations
Industry associations like the National Tutoring Association and Association for the Coaching and Tutoring Profession offer benefits like educator training, credentialing, referrals, and networking events. Attend local chapter meetings to gain insider tips from seasoned tutors and form mentor relationships.
Local Meetups
Sites like Meetup list events for education professionals in your city. Attend talks, panels, mixers, and conferences to meet fellow tutors and school representatives who may refer students to you. Bring business cards and actively participate to maximize your exposure.
Facebook Groups
Join niche Facebook groups like Tutoring Business Success Support Group to tap into an enormous community of tutors worldwide. Seek advice on lesson plans, pricing, marketing tactics, and more. Share your insights too.
13. How to Market a Tutoring Business
Implementing an effective marketing strategy is essential for attracting students and growing a profitable tutoring company.
Your Network
Your personal and professional network is the most valuable asset when starting. Satisfied clients who refer friends or write online reviews build credibility better than any advertisement. Consider offering referral rewards to incentivize word-of-mouth marketing.
Digital Marketing
Some common digital marketing tactics used by tutoring businesses include:
Create Google and Facebook ads targeting local parents using keywords like "SAT tutor" and "math tutoring"
Launch Google My Business and Facebook pages to appear in local search results
Start an email newsletter with tutoring tips that link to your booking page
Guest blog for education sites to gain backlinks and profile views
Post free lessons on YouTube and promote them via ads to demonstrate your skills
Optimize your website for SEO by adding content and earning backlinks
Run retargeting ads on social media for those who viewed your website
Traditional Marketing
Traditional marketing creates tangible ad products for consumers to remember. Successful tutoring business marketing in this field includes:
Design professional mailers to send to schools, libraries, and tutoring spaces with coupons
Distribute flyers and hang posters in high-traffic community areas like rec centers
Take out ads in local newspapers and magazines like "Denver Child"
Sponsor relevant events and request the right to set up a booth
Partner with schools and PTAs to present free workshops
Send press releases to local media about achievements like teaching certifications
Advertise on city billboards if the budget allows for maximum exposure
The most effective approach blends digital initiatives to reach today's parents with targeted traditional tactics. Dedicate time each week to promote your services across media channels. With regular marketing, you can keep a full schedule of students.
14. Focus on the Customer
Providing exceptional customer service is crucial for any tutoring business to thrive through referrals. Each interaction with students and parents is an opportunity to wow them.
Be personal: Learn the names of regular students and parents and reference back to previous conversations to demonstrate genuine care for their progress.
Follow up: Send handwritten cards congratulating academic achievements. Go the extra mile by providing bonus lesson plans if a student is struggling with a concept.
Talk to parents: Check in with parents after the first few sessions to ensure complete satisfaction. Ask for feedback on the tutoring methods and if there are any adjustments needed.
Reply quickly: Respond to queries promptly and resolve any concerns immediately. Issue partial refunds if a lesson is cut short or goals aren't fully met.
Providing this level of attentive service earns loyal referrals. A parent will be much more likely to recommend you to friends if their child feels known and supported. Word spreads quickly about tutors who students enjoy working with.