As of 2021, the global pet food market was valued at $110.53 billion. With a compound annual growth rate (CAGR) of 5.11% between 2022 and 2029, it's not a bad time to get your foot in the door.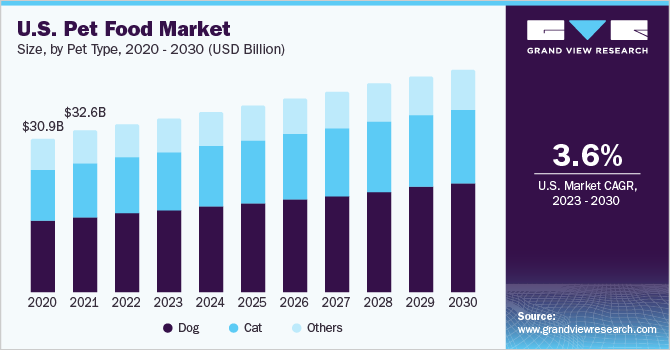 As more owners consider pets part of the family, demand for high-quality, specialized pooch food has skyrocketed. This creates an exciting opportunity for aspiring entrepreneurs looking to tap into the lucrative pet care space.
In this guide, we'll discuss how to start a puppy food business. Some of the topics we'll cover include market research, competitive analysis, registering EINs, researching business insurance, and how to connect with customers in the pet food industry.
1. Conduct Dog Food Market Research
Market research is the first step to developing a well-balanced budget and pet food business plan. There are two types of market research in the pet food industry, primary and secondary.
Primary market research is information you find yourself. This might include visiting local shops to review balanced pet foods or starting a social media poll to learn what pet food is most popular.
Secondary market research is information gleaned through a third party. It might include data compiled by American feed control officials, or government statistic websites.
Some of the things you'll learn through pet food market research include:
Niche products: Products that offer customization, novelty, or solve needs like allergies and digestive issues also have high growth potential.
Market trends: Raw food, limited ingredient diets, and fresh-delivered meal plans are rising in popularity.
Target market: More young professionals opt for pets over children.
Drive in the industry: The humanization of pets also means owners are more involved in pet diets and willing to pay more for healthy, natural options just as they do for themselves.
Popular markets: E-commerce and digital are integral to tapping today's pet owners.
Market barriers: Formulating recipes that meet canine nutritional requirements takes R&D expertise. Navigating FDA regulations and securing safe manufacturing requires significant capital.
With proper planning, key partnerships, and a commitment to quality, new entrants can find their niche. Thorough market research provides industry details to start on the right foot, including pet food packaging, pricing, and services.
2. Analyze the Competition
A thorough competitive analysis is crucial when entering the crowded dog food industry. Start by identifying competitors locally and branching out to online and national competitors.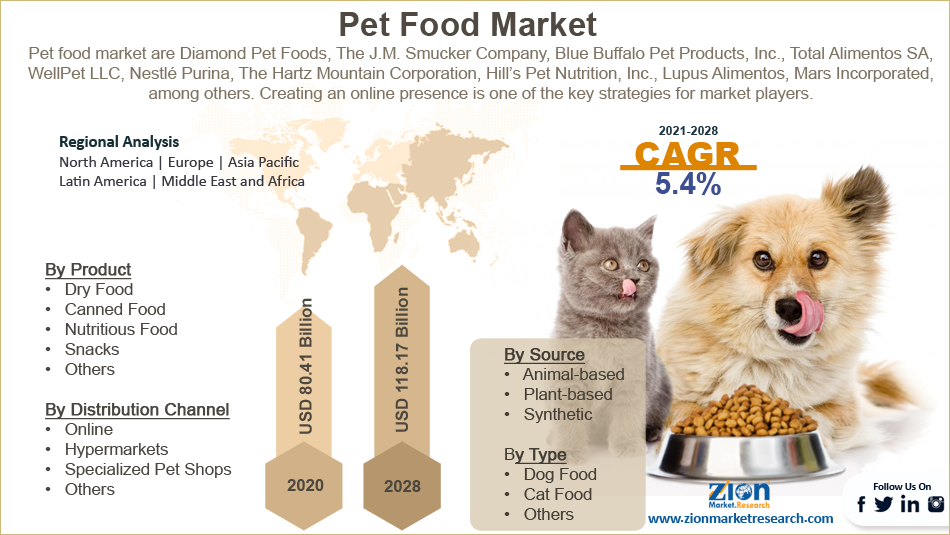 Here are some ways to keep an eye on the growing competition:
Visit in person: Drive around town and take notes of existing pet retail locations.
Visit websites: Research competitors more broadly by studying their websites and online listings.
Check out local pet food products: Pay attention to product range, pricing and promotions, brand personality, and messaging.
Sign up for emails: Subscribe to emails and follow social channels to get their latest news and offers.
Get alerts: Sign up for Google Alerts on competitor names to regularly capture news on their latest products.
Stay focused: Read pet industry publications and pet food reviews on influential blogs and websites like Dog Food Advisor.
By investigating competitors inside and out, you gain invaluable insights to hone your unique value proposition and carve out your niche in the puppy food space.
3. Costs to Start a Dog Food Business
Starting a pet food business requires significant upfront investment to get your operations up and running.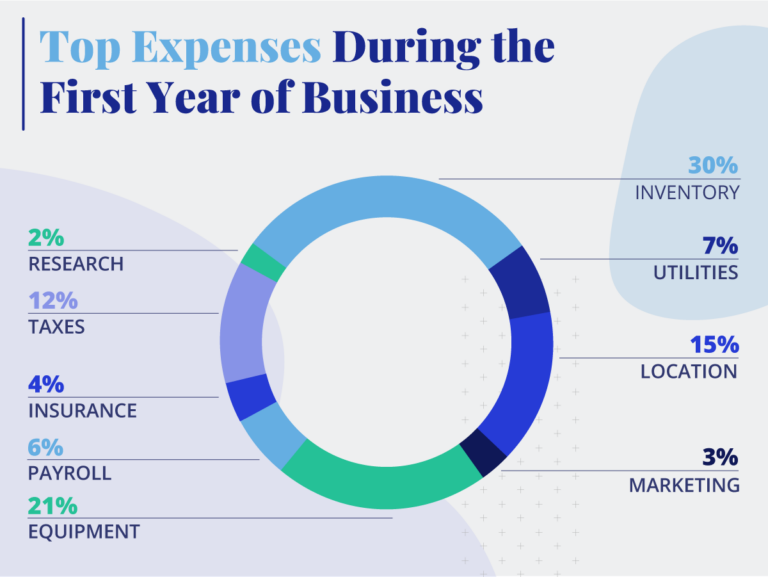 There are many costs encountered when you start a pet food business, including startup and ongoing costs. Let's break down the different costs of running your own pet food business.
Start-up Costs
Startup costs are the early expenses you encounter trying to get your business off the ground, including:
Business registration fees – $50-$500 to form an LLC
Commercial kitchen equipment – $5,000-$30,000 for industrial mixers, extruders, and convection ovens
Kitchen build-out – $20,000-$150,000 to construct a commercial kitchen if you don't lease a turnkey space
Ingredients – $2,000-$5,000 for an initial inventory of proteins, grains, produce, and supplements
Packaging – $1,000-$5,000 for bags, cans, pouches, boxes, and labels
Website – $3,000-$15,000 for e-commerce site development and design
Marketing – $2,000-$5,000 initial spend on brand messaging, logos, and initial digital ads/promos
Total start-up costs can easily exceed $100,000 for a comprehensive pet food operation. Initiating a smaller-scale or online-only business can reduce the initial capital needed.
Ongoing Costs
Ongoing costs are the expenses you encounter throughout the life of the business. Some common expenses in the pet foods industry include:
Rent – $2,000-$10,000 depending on kitchen size, warehouse space, and office
Ingredient supplies – $5,000-$20,000 to replenish proteins, produce, supplements
Packaging – $1,000-$5,000 for replenishing bags, cans, boxes
Labor – $4,000-$12,000 for 1 to 3 kitchen staff including food safety manager
Insurance – $1,000 for commercial business policy
Utilities – $500-$2,000 covering gas, electric, waste disposal
Marketing – $500-$2,000 for digital ads, social media promotion
Other – $500-$2,000 for miscellaneous needs like cleaning, maintenance, office supplies
Accounting services – $1,000-$5,000 for tax prep and financial statements
Legal fees – $500-$2,000 for contract reviews and general counsel
Equipment maintenance – $1,000-$5,000 for servicing and repairs
Regulatory compliance – $1,000-$4,000 for licensing, permits, audits
R&D/Quality testing – $2,000-$10,000 for recipe formulation and lab tests
Securing ample start-up capital and planning for ongoing overhead is imperative. Costs quickly add up but can be managed through careful growth strategies and cash flow planning.
4. Form a Legal Business Entity
To run a business in the animal foods industry, you need to form a legal business entity. There are four main types of business entities to choose from, including:
Sole Proprietorship
A sole proprietorship is the simplest and most common structure for small businesses with one owner. You can form it instantly just by starting your business activities. However, the owner has unlimited personal liability for debts and legal actions against the business.
Partnership
A partnership lets two or more co-owners operate a pet food business together. General partnerships offer minimal paperwork but still impose unlimited liability on partners. Limited partnerships allow for a mix of general partners overseeing operations and limited partners acting as silent investors.
Limited Liability Company (LLC)
Forming an LLC provides pet food entrepreneurs critical protections by separating their assets from the business. It limits legal and financial liability while allowing business income and losses to pass through to the owners' tax returns. Starting an LLC is more involved than a sole proprietorship but simpler than incorporating.
Corporation
Establishing a pet food business as a corporation creates a distinct legal entity. It offers the strongest liability shielding for owners but requires the most extensive recordkeeping, reporting, and governance obligations. The double taxation of dividends and corporate income often negates potential tax benefits for small businesses.
While corporations can sell stock and provide the greatest access to investment capital, an LLC can also attract investors. The substantial formalities make a corporation unwieldy for most pet food startups.
5. Register Your Business For Taxes
Obtaining an Employer Identification Number (EIN) is crucial for registering your pet food business and opening business bank accounts. The EIN acts as your business's Social Security number for tax purposes.
You can easily apply for an EIN for free directly through the IRS website. The online application only takes minutes to complete. You will need to provide basic information about your business structure and ownership. The IRS will then immediately issue your EIN upon submission of the application.
In addition to an EIN, you must register with your state to collect any required sales tax on dog food transactions. The process varies by state but typically involves submitting a registration application along with a fee to your State Department of Revenue or Secretary of State office.
To register, you will need details on your business activities in the state, ownership/management structure, and projected taxable sales volume. Review your state's Department of Revenue website for specifics on registering. Costs range from $10 to $150 depending on the state.
6. Setup Your Accounting
Proper accounting is crucial for any dog food business to track finances, run efficiently, and remain IRS compliant. There are different avenues to take to support finances in pet food businesses, including:
Accounting Software
Using accounting software like QuickBooks streamlines reporting and automates tasks like tracking income and expenses, generating invoices, and reconciling bank/credit card transactions. QuickBooks integrates with bank accounts to import the latest transactions, allowing you to categorize everything for detailed reporting.
Hire an Accountant
Hiring an accountant is wise for optimal financial oversight. A qualified accountant provides services like:
Bookkeeping – Recording income/expenses, processing payroll, tracking sales tax
Cash flow analysis – Preparing cash flow statements to inform business decisions
Budgeting – Establishing budgets for tracking and cost control
Tax prep – Filing quarterly/annual tax returns to comply with IRS
Auditing – Assisting with audits if questioned by tax authorities
Expect to invest at least $1,000-$5,000 annually for an accountant depending on level of involvement. Their expertise saves you headaches during tax season and all year round.
Open a Business Bank Account
Keeping personal and business finances 100% separate is crucial. Open a dedicated business checking account and credit card solely for dog food transactions. Never co-mingle personal and business funds.
Apply for a Business Credit Card
Apply for a business credit card using your EIN. Issuers will determine your credit limit based on business income and assets vs. your score. Carry a monthly balance below 30% of the limit to build business credit.
7. Obtain Licenses and Permits
Before selling any pet food products, it is crucial to obtain all required federal, state, and local licensing. Check with the U.S. Small Business Administration for federal permits. You can also use the SBA search tool for local licensure.
At the federal level, you must register your human-grade dog food manufacturing facility with the U.S. Food and Drug Administration (FDA). Registration typically costs a few hundred dollars initially plus an annual renewal fee.
Your commercial kitchen must comply with FDA Current Good Manufacturing Practices (CGMPs). These regulations dictate sanitary production, process control, and record keeping. Investing in CGMP training for your staff is wise for federal regulations in animal nutrition.
At the city level, you may need both general business licenses and industry-specific permits. For instance, Los Angeles requires all businesses to obtain a Business Tax Registration Certificate.
8. Get Business Insurance
Adequate insurance is necessary to protect your dog food business from lawsuits, property damage, and other liabilities. Being underinsured opens you to substantial risk.
For example, a significant kitchen fire could destroy your facility without business property insurance. An injury lawsuit from a delivery driver could bankrupt you if you lack sufficient liability coverage. Even a false claim that your products caused a pet illness creates legal and PR headaches without protection.
The right insurance reduces risks in key areas:
General liability – Covers injury and property damage claims
Product liability – Safeguards against lawsuits if pets get sick from your food
Commercial property – Repairs/replaces assets after damage
Business interruption – Reimburses income lost due to disruptions
Commercial auto – Protects vehicles used for deliveries
Workers comp – Covers injuries employees sustain on the job
Work with a qualified insurance broker to review needs and obtain quotes. Expect to pay $1,000 to $5,000 annually depending on your coverage. Purchase a policy at least 30 days before opening.
When applying, you will need to provide details on operations, products, revenue, payroll, and more. Insurers will want safety protocols and licensure confirmed. Undergo required inspections of your kitchen facilities.
9. Create an Office Space
Having a dedicated office is beneficial for dog food entrepreneurs to separate work and personal life. It also provides a professional environment for tasks like bookkeeping, strategy meetings, employee onboarding, and phone calls with suppliers.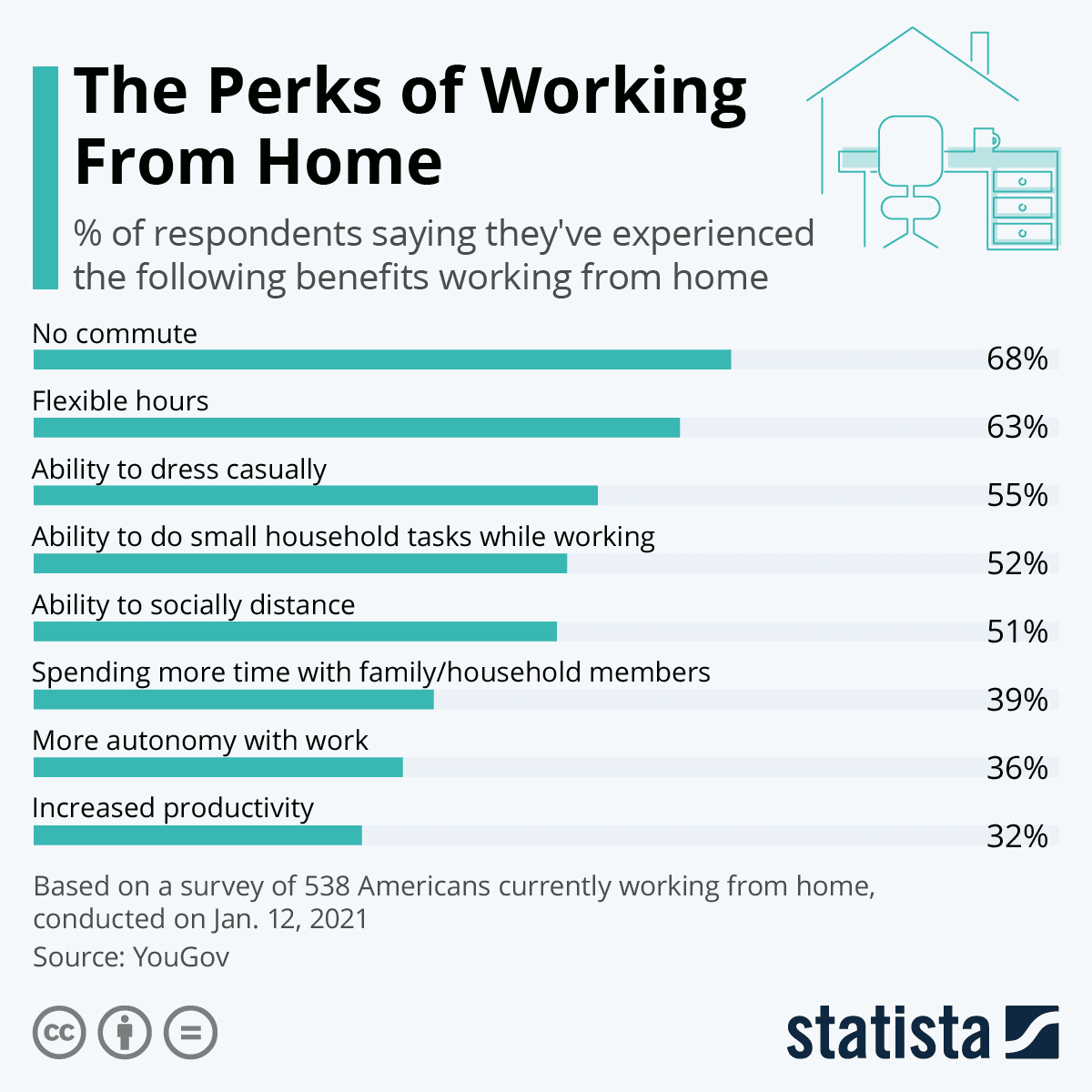 Home Office
A home office works well initially as it has no added costs. Dedicate a room with a door to maintain work/life boundaries. Furnish it with office essentials like a desk, computer, filing cabinet, and phone. However, home offices can feel isolating and distracting for some.
Coworking Office
Coworking spaces like WeWork provide amenities like private offices, conference rooms, and office equipment. You gain networking opportunities by being among other entrepreneurs and small business owners. Expect to pay approximately $300 to $800 monthly for an office rental.
Retail Office
If selling from a storefront, consider adding a back office for administrative tasks. Customers see this as more professional than working from a laptop in the front. Just be sure to soundproof walls to minimize distractions during calls. Budget about $3,000 to $10,000 for build-out costs.
Commercial Office
Leasing traditional office space in a commercial building brings the most legitimacy when meeting with major retailers and distributors. Expect to pay $1,000 to $1,500 monthly for an office large enough for 3 to 5 employees. Sign shorter lease terms in case you expand into a larger production facility.
10. Source Your Equipment
Launching a dog food venture requires commercial-grade equipment like industrial mixers, extruders, dehydrators, and convection ovens. Here are tips for acquiring the necessary gear based on your budget and priorities:
Buying New
Purchase brand-new appliances directly from manufacturers like Webstaurant Store. Expect premium prices, often thousands per machine, but you get warranties plus the latest features and technology. Vet suppliers thoroughly to ensure equipment meets your production needs.
Buying Used
Search restaurant auction sites like BidOnEquipment or commercial kitchen brokers like Katom Restaurant Supply to find quality gently used equipment at 40-60% savings versus new. Inspect items carefully before purchase and ask detailed servicing questions to avoid machines in disrepair.
Renting
Initially renting equipment allows you to test products without huge upfront equipment investments. Consider rental services like CaterTrax which offers industrial kitchen rentals. You get short-term access to pro gear for recipe testing and small-batch production. Just ensure that rented equipment meets your output needs.
Leasing
Leasing lets you pay for equipment over time while preserving capital for other startup costs. Expect to pay 10% to 30% down payment followed by monthly installments over 2 to 5 years. Ownership transfers to you after the final payment. Understand lease terms fully and consider equipment lifespan when entering agreements.
11. Establish Your Brand Assets
Defining your brand is crucial for making a memorable first impression and connecting with pet owners in the competitive dog food market. Invest time in crafting your brand identity.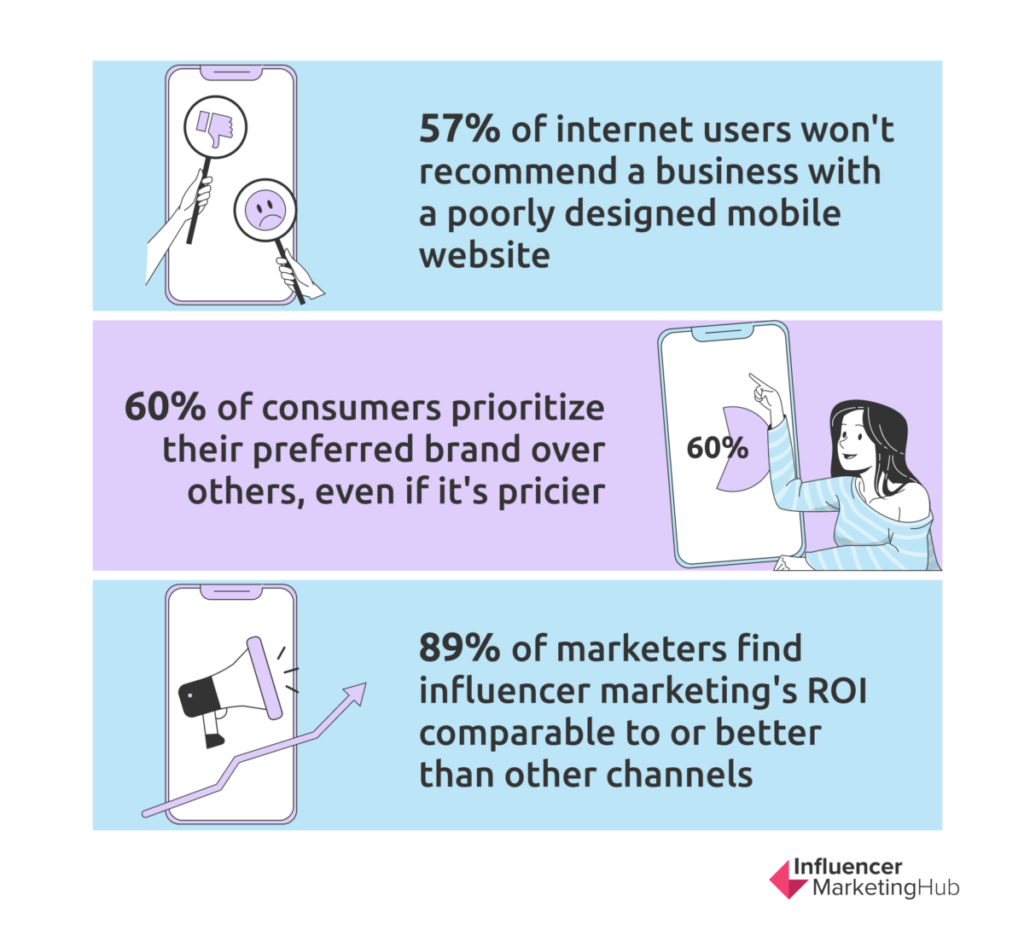 Get a Business Phone Number
Start by acquiring a professional business phone number to list all materials using a service like RingCentral. Choose an area code local to your headquarters and use a prefix that spells a memorable word.
Design a Logo
Create a logo that encapsulates your brand identity. Given the cute consumer target, consider an icon, character, or illustrative logo. Use a logo maker like Looka to design options tested to appeal to dog lovers.
Print Business Cards
Speaking of business cards, they are still essential for networking and making connections at trade shows, vet offices, pet stores, and anywhere your brand has a presence. Vistaprint makes it easy to design and order 500 basic cards for under $20.
Obtain a Domain Name
Your business name should also be secured as an available domain for your website and email addresses. Aim for a .com domain containing your name or prominent keywords. Namecheap facilitates finding and registering domains for just $9-$12 per year.
Design a Website
For your site itself, use a user-friendly platform like Wix to launch a polished website showcasing your products, story, and brand personality in the afternoon. Or hire a freelancer from Fiverr to build a custom site matching your vision for $500 to $5,000 depending on features. This online presence markets your brand 24/7.
12. Join Associations and Groups
Joining local pet-focused associations, meetups, and online groups can help dog food entrepreneurs gain insider industry knowledge, valuable connections, and potential customers.
Local Associations
Seek out associations like pet bakery and boutique networks PetFoodDirect and the Pet Food Institute that offer mentorship, education, and networking. Attend association conferences to connect with fellow pet entrepreneurs and industry experts. Expect annual dues under $500 to access benefits.
Attend Meetups
Attend regular meetups to connect with the local pet community. Sites like Meetup make finding relevant events easy. Search for pet-related mixers, trade shows, and nonprofit gatherings to meet fellow pet lovers and potential retailers face-to-face. Bring plenty of samples and business cards to promote your brand.
Facebook Groups
Facebook Groups like Canine: Nutrition & Dog Food Discussion let you tap into the collective knowledge of thousands of pet food makers. Seek advice on issues like scaling production or navigating regulations. Share your pet food journey and get product feedback. These groups offer 24/7 support.
13. How to Market a Dog Food Business
Marketing is imperative for gaining brand awareness and acquiring new customers as a dog food business. While your network and customer referrals are invaluable, you need diverse tactics to drive growth.
Create a Referral Program
Start by incentivizing happy buyers to endorse your brand on social media or leave positive reviews. Offer a 10% discount code to any customer who tags your business in a post praising your product. This organic promotion makes an impact.
Digital Marketing
When it comes to digital marketing, consider tactics like:
Google Ads – Target local pet parents searching for dog food
Facebook/Instagram ads – Display ads focused on relevant buyer demographics and interests
Influencer marketing – Pay pet influencers on Instagram or TikTok to feature your products
SEO optimization – Optimize website content to rank highly in search engines
YouTube channel – Create videos spotlighting your brand story and products
Blogging – Publish weekly blog content targeting informational pet food queries
Traditional Marketing
Traditional approaches like print advertising and direct mail still warrant consideration:
Billboards/signage near pet stores and vet offices
Local radio ads during pet-focused programs
Direct mailers to neighborhood pet owners announcing new products
Flyers at local dog parks, trails, and other pet hotspots
Sponsoring pet adoption events or fundraisers
Track the ROI on each marketing activity to double down on what works. Be sure to make sales easy by promoting online ordering and retail locations.
14. Focus on the Customer
Providing exceptional customer service is necessary for dog food businesses to nurture loyalty and gain referrals. When a pet owner feels genuinely cared for, they will eagerly promote your brand to friends and family.
Some ways to improve customer focus include:
Be available: Make yourself available to personally answer questions and offer support by phone, email, chat, and social media.
Be personal: When speaking to customers, use their names, ask about their pets, and get to know them. This personal touch makes a difference.
Go above and beyond Resolving issues quickly turn dissatisfied buyers into raving fans.
Customer rewards: Surprise repeat shoppers by including free dog treats or toys with their purchase.
Send thank you notes: Send handwritten thank you notes when a pet parent shares the positive impact of your food.
By providing VIP treatment, you create emotional connections with pet owners. A customer wowed by their experience will enthusiastically vouch for your business and refer new patrons. This word-of-mouth marketing is invaluable for a growing dog food brand.