The pet industry has been growing steadily for years. As of 2022, the dog grooming industry was evaluated at a whopping $2.7 billion. With a compound annual growth rate of 5.4% from 2023 to 2031, now is a great time for newcomers to get involved.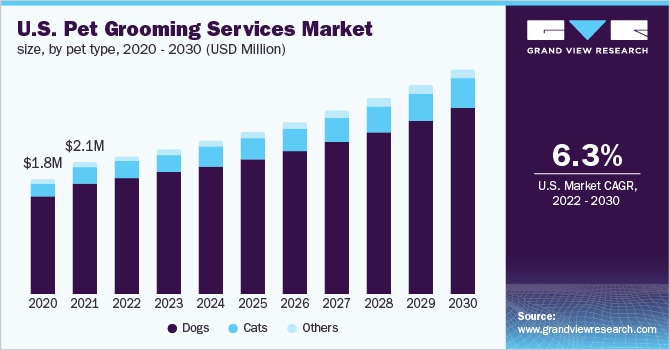 Dog grooming businesses have low overhead and a solid opportunity to expand quickly. Depending on the market saturation in your area, you may want to expand into a mobile dog grooming business.
In this guide, we'll talk about how to start a dog grooming business. Some of the topics covered in this blog include market research, competitive analysis, registering an EIN, and more.
1. Conduct Dog Grooming Market Research
Market research is an important aspect of your dog grooming business plan. It helps compile information on market saturation, popular dog groomer tools, competitive pet grooming businesses, and more.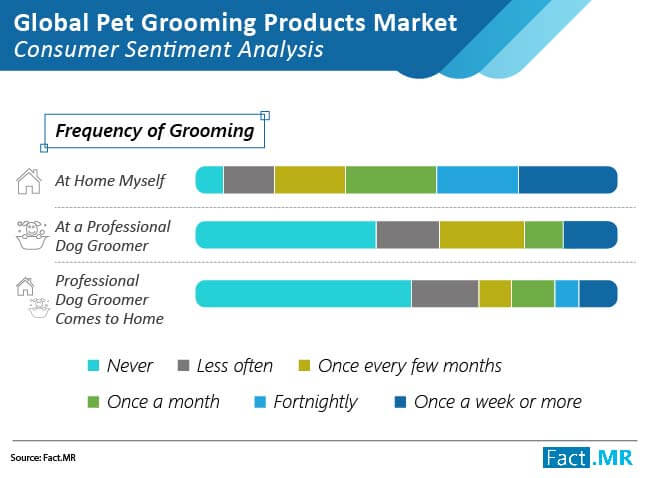 Market research helps us learn about details like this. Details that help grooming services develop a well-rounded business plan. There are two types of market research, primary and secondary. The primary is research you conduct yourself. Secondary is research compiled by a third party.
Some details to seek during market research for your pet grooming service include:
Dog ownership statistics: Dog ownership continues to increase, with 70% of US households owning at least one pet.
Grooming industry structure: The industry remains fragmented, with over 16,000 individually owned pet salons and doggy daycares.
Target market by location: Target areas with higher household incomes and populations of dog-loving professionals.
Potential partners: Partner with local veterinarians, pet stores, doggy daycares, and shelters.
Investment requirements: The investment needed to start a mobile dog grooming business ranges from $10,000 to $150,000 depending on the location and size of the business.
Done right, dog grooming can be a recession-resistant industry with devoted repeat local clients. With proper planning and knowledge, you can tap into the growing pet care market and unleash a successful grooming business.
2. Analyze the Competition
Thorough competitive analysis is crucial when starting any business, including dog grooming. It provides market insights to help you differentiate yourself from other dog groomer services.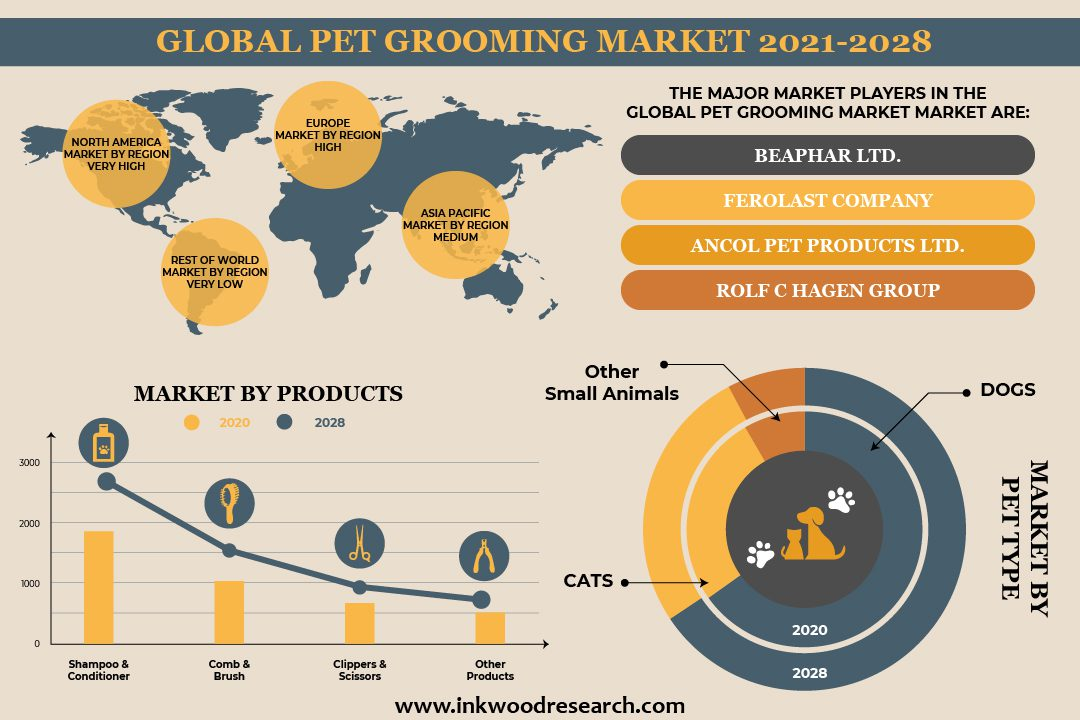 Some ways to better understand the competition include:
Visit local groomers: Identify direct competitors within a 15-minute drive. Visit their shops, and take notes on services, prices, cleanliness, and customer interactions.
Look for dog groomers online: Search online directories like Google, Yelp, and Facebook to find other groomers in the area.
Read reviews: Pay attention to reviews and ratings. Sort by lowest rated and read critical feedback.
Analyze competitors' SEO: See which keywords and strategies they target.
Check out competitor pricing: Evaluate prices for common services like bathing, nails, and haircuts.
By fully understanding competitors' strengths and weaknesses, you gain an advantage. Tailor your salon to provide the missing pieces.
3. Costs to Start a Dog Grooming Business
Starting a dog grooming business requires significant upfront investment to get up and running. Once open, ongoing expenses must also be budgeted to keep operations flowing smoothly.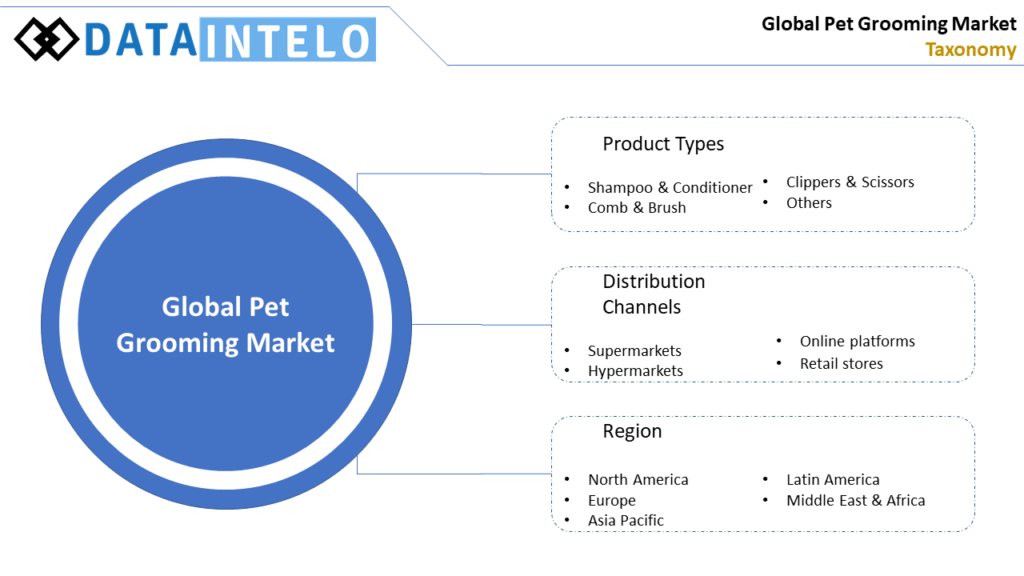 Start-up Costs
Startup costs typically range from $10,000 on the lower end for a small mobile grooming van to $150,000 or more for a full brick-and-mortar salon. The exact capital needed depends on the business model, location, build-out requirements, equipment, and other factors.
Leasing a space: $1,500 – $4,000 per month depending on size, market, and length of the lease.
Buildout and renovations: $5,000 – $50,000 and up for a fixed location.
Purchasing or leasing a vehicle: $50,000 – $100,000.
Professional grooming equipment: $3,000 – $10,000 for tables, dryers, clippers, shears, brushes and tools.
Initial inventory and supplies: $500 – $2,000 for shampoos, sprays, towels and leashes.
Licensing and permits: $500 – $1000 but they vary by state and municipality.
Insurance: $1,000 – $5,000 per year.
Hiring employees: $35,000 – $50,000 per year.
Marketing: $2,000 – $5,000 upfront.
Other upfront costs may include legal fees, consulting, branding, website development, and office equipment which can easily tally $5,000 to $20,000. Plan for miscellaneous expenses and financial buffers too. Assume at least $5,000 for unforeseen startup needs.
Ongoing Costs:
Once open, the ongoing monthly expenses of running the business add up quickly. Common ongoing costs for a pet grooming business include:
Rent/mortgage
Payroll
Insurance
Loan payments
Advertising
Utilities
Restocking supplies
These costs alone can easily total over $10,000 per month. Tack on taxes, accounting, credit card processing fees, website hosting, and continuing education. First-year expenses often top $150,000.
4. Form a Legal Business Entity
When starting a dog grooming business, one key decision is choosing the right legal structure. The four main options each have advantages and disadvantages to weigh.
Sole Proprietorship
A sole proprietorship is the simplest and most common for small businesses like grooming. You operate as an individual with pass-through income/losses on your tax return. No formal registration is required, making setup fast and inexpensive.
Partnership
Partnerships allow multiple owners to share control and liability. A simple partnership agreement outlines profit/loss distributions and decision-making authority. Partnerships pass income and deductions through to partners' returns like sole proprietorships.
Limited Liability Company (LLC)
A limited liability company (LLC) provides liability protections missing from sole proprietorships and partnerships. Your assets are generally shielded from business creditors and lawsuits. Only your investment in the LLC is at risk. LLCs also provide flexibility for growth. You can create ownership stakes and invite investors.
Corporation
Corporations offer the highest level of protection and credibility but require the most time and money to establish. You create shares of stock and appoint directors/officers to make structural decisions. Owners and managers can be different people.
5. Register Your Business For Taxes
One of the first legal steps in starting your dog grooming LLC is obtaining an Employer Identification Number, or EIN from the IRS. This unique number identifies your business for tax and reporting purposes.
An EIN is required if you plan to hire employees now or in the future. It also allows you to open business bank accounts and apply for licenses and permits. Sole proprietors can use their SSNs, but an EIN adds legitimacy and privacy.
Thankfully obtaining an EIN is quick, free, and can be done entirely online via the IRS website.
Simply navigate to the EIN Assistant and answer a few questions about your LLC and ownership structure. There is no paperwork to fax or mail. At the end, your EIN is provided immediately to use for business needs.
The whole process only takes about 15 minutes. Make sure to print or screenshot the EIN confirmation page for your records. It's a simple but crucial step in forming your grooming company.
You'll also want to register with your state to collect any required sales taxes. This involves submitting a business license application and/or tax permit request.
Costs vary by location but typically range from $10 to $100. Some areas may require additional local licenses too. Do thorough research on all state and municipal requirements.
For example, in California, you would register with the California Department of Tax and Fee Administration for a seller's permit. The cost is $40 and can be completed online.
6. Setup Your Accounting
Careful bookkeeping is crucial when starting any small business, including dog grooming. Meticulous records help you track income and expenses, stay legally compliant, secure financing, and make smart decisions.
Accounting Software
Begin using small business accounting software like QuickBooks from day one. Link the platform to your business bank/credit card accounts. Transactions will download automatically, saving tons of time on manual entry.
QuickBooks streamlines tasks like invoicing, payables, receivables, payroll, taxes, and reporting. Customize it to your workflow. Built-in analytics help you identify trends and growth opportunities. And data integrates with your accountant for tax prep.
Hire an Accountant
Hiring an accountant is highly advised for any pet grooming business. Look for a tax professional experienced working with salons and groomers specifically. Ask them to outline the services they provide.
A good accountant handles bookkeeping, payroll, and sales tax filings, and complies with federal and state reporting requirements. This removes huge burdens so you can focus on clients.
Open a Business Bank Account
Another smart money move – keep business finances 100% separate from personal. Open dedicated checking/savings accounts and get a business credit card solely for company expenses.
Never combine personal and professional funds or pay yourself from the business account. Clear separation provides much-needed liability protection and simplifies taxes.
Apply for a Business Credit Card
Applying for a small business credit card only requires your company information like legal name, EIN, and revenue amount. Start with a basic card to build credit. Limits will be lower than personal cards initially.
7. Obtain Licenses and Permits
Starting a pet grooming company comes with legal obligations for specific business licenses and permits. Check with the U.S. Small Business Administration for federal permits and licensure. You can also use the SBA search tool to find local permit requirements.
At a minimum, you'll need a general business license to legally provide services in your state and municipality. This establishes your LLC as a registered commercial entity.
Research the business license application for your location. Fees typically range from $50 to $100, depending on the type of business. Approval time ranges from instant to 2 to 3 weeks.
Specialized permits related directly to pet grooming may also be mandated depending on local laws. For example, many jurisdictions require a kennel license for facilities housing and caring for animals.
These specify standards for safety protocols, sanitation, enclosures, waste disposal, and more. Some cities limit the maximum number of pets that can be on-site. Fees range from $150 to $500 annually.
If performing any veterinary services beyond grooming like teeth cleaning, you may need a veterinary license. These have extensive education, facility, and insurance requirements.
8. Get Business Insurance
Operating a dog grooming business comes with inherent risks. Accidents and unforeseen events can lead to expensive property damage, injuries, or lawsuits. Having proper insurance coverage is crucial protection.
For example, a hyperactive dog could seriously scratch an employee or customer. Or an elderly pet may suffer an injury during handling. Without insurance, you bear full liability for vet bills, settlements, and legal fees.
A major plumbing leak could destroy equipment and force sudden closure. The costs of repairs and lost revenue build fast without coverage.
Natural disasters like fires or floods can entirely wipe out your salon. Rebuilding and replacing everything without insurance would be financially devastating.
The right business insurance policies greatly limit your exposures. Common options include:
General liability – covers third-party property damage and bodily injury claims
Professional liability – protects against claims of errors, negligence, or omissions
Property insurance – covers buildings, equipment, inventory from damage
Workers' compensation – pays for employee injuries occurring on the job
Reputable providers like PetPlan offer tailored coverage for groomers. Expect to budget $1,000 – $5,000+ annually depending on your needs.
Protect your livelihood and assets from the start. Comprehensive insurance gives peace of mind to focus on providing stellar service.
9. Create an Office Space
Having a dedicated office provides critical infrastructure for managing the back end of a dog grooming operation. An office lets you handle bookkeeping, marketing, scheduling, and admin tasks in an organized, professional workspace.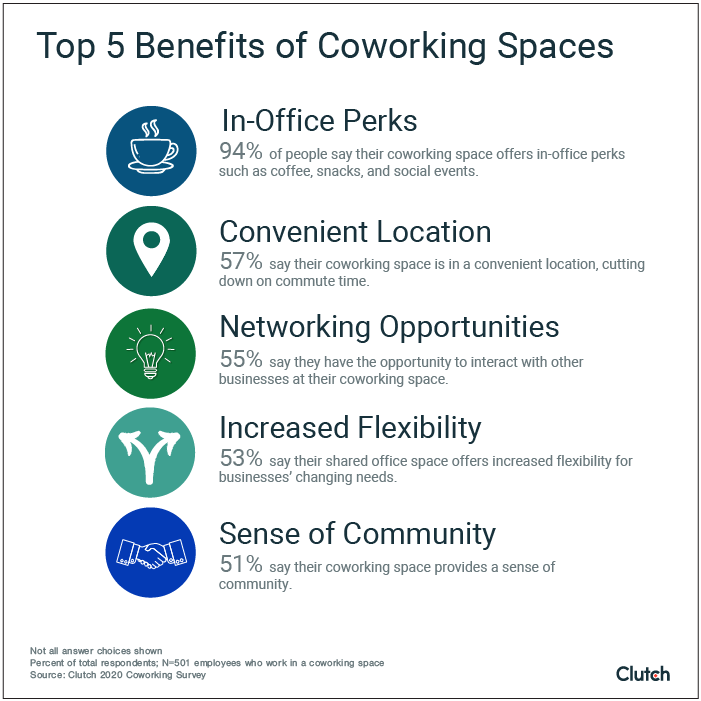 Home Office
A home office is the most convenient and affordable option starting. Expect costs under $2,000 to set up a basic workspace with a computer, phone, files, and supplies. Dedicate a quiet, pet-free room to avoid distractions.
Make sure to follow IRS rules, like taking applicable home office deductions. Downsides include isolation and merging work/personal life. It can also appear less legitimate to customers.
Coworking Office
Coworking spaces like WeWork provide a flexible office alternative. Open layouts promote networking opportunities. Expect to pay $200 to $500 monthly for an accessible desk or private office.
The social environment and amenities like high-speed internet, conference rooms, and kitchens optimize productivity. However, pets are usually prohibited.
Retail Office
A retail office adjoining your grooming salon could enable walk-in customers. This adds convenience but also rent costs of $1,000 monthly. Ensure sufficient space for staff and clients.
Commercial Office
Leasing space in a nearby commercial building is ideal long-term. A 500-square-foot studio with utilities averages $1,200 to $1,800 monthly. Factor in lease terms, parking, and commute time.
10. Source Your Equipment
A dog grooming operation requires an array of professional equipment to provide quality services. From clippers and tubs to drying units and tables, outfitting your salon takes careful planning and budgeting.
Buy New
Purchasing brand-new commercial-grade supplies from reputable dealers such as Ryan's Pet Supplies ensures optimal performance and longevity. However, costs can be steep, with standard starter packages ranging from $3,000 to $10,000.
Buy Used
Buying quality used equipment can offer major savings for startups. Search industry sites like Pet Groomer and Pet Edge. Vet gear and negotiate pricing.
eBay and Craigslist can turn up deals on clippers and kennels. Expect to pay 50% to 75% less than new. Inspect items carefully for wear before purchasing. Know that used merchandise won't carry the same warranties.
Renting
Renting equipment is another smart budget choice when getting started. Online rental marketplaces such as Rent It Today offer flexible short-term leasing. This avoids large upfront buys.
Commercial dealers may also offer lease-to-own programs on supplies. Payments are spread over 12 to 24 months until you own the equipment outright. Just confirm the terms closely.
Leasing
Leasing via a full-service rental provider remains an option. They handle maintenance, repairs, and replacements. But monthly costs for this convenience run higher long-term.
11. Establish Your Brand Assets
Building a strong brand is crucial for any new business seeking to stand out. A polished visual identity and branded assets help establish credibility, drive recognition, and connect with customers for a dog grooming company.
Get a Business Phone Number
A unique business phone line adds legitimacy and convenience for booking appointments and inquiries. Cloud-based services like RingCentral make it easy to set up a professional number with call routing and voicemail.
Design a Logo
A logo embodies your brand image and values visually. Consider a simple icon-based design that conveys your personality and conveys professional pet care. Tools like Looka help create and refine options.
Print Business Cards
Speaking of business cards, having a set printed for networking and customer handouts is a must. Include your logo, contact info, slogan, and limited text. Sites like Vistaprint offer affordable, quality options.
Buy a Domain Name
Secure a domain name that matches your business name for branding continuity. Short, simple domains are best – think YourGroomingBiz.com. Use domain sites like Namecheap to search for availability and register.
Build a Website
Building a properly branded, mobile-friendly website is required to engage prospects online. Options include DIY builders like Wix or hiring web developers on Fiverr.
12. Join Associations and Groups
Joining relevant groups and associations provides invaluable opportunities to network, learn, and promote your services as a new dog grooming entrepreneur.
Local Associations
Groups like the National Groomer Association offer benefits like seminars, insurance, and referrals. Local chapters of national associations let you connect within your market to better understand consumers and available support.
Attend Local Meetups
Attending regular meetups helps you continuously hone skills, discover emerging trends, and make key contacts. Use sites like Meetup to find pet business events in your area.
Look for grooming conferences and trade shows happening regionally. The hands-on workshops and vendor booths get you up to speed fast. Expos like SuperZoo offer motivation and ideas.
Facebook Groups
Facebook provides access to countless niche communities. Join large groups like Dog Grooming (Groomers Only!) and Groomers Uplifting Groomers to ask questions and review experiences from groomers worldwide. Look also for hyperlocal groups to raise visibility and network with pet parents in your metro.
13. How to Market a Dog Grooming Business
Implementing an effective marketing strategy is essential for any new dog grooming business. With so many options available, it's important to focus your efforts on the channels that make the most sense for your brand.
Engage Your Network
Start by leveraging your personal and professional network. Existing connections provide a captive audience to target with messaging about your services. Offer discounts or perks for referrals from satisfied customers, friends, and family members. Word of mouth is invaluable in marketing early on.
Digital Marketing
Ongoing digital marketing should form the core of your strategy:
Search ads on Google to get discovered by local pet parents looking for groomers. Target keywords like "dog grooming near me".
Facebook and Instagram ads to increase visibility. Target dog owners in your area with promotions.
Create social media business pages to share photos of groomed pets and engage followers.
Start a YouTube channel demonstrating grooming techniques and care tips. Helps build expertise.
Email marketing to send promotions and build loyalty with customers. Offer opt-ins on your website.
Write blog posts about grooming topics to boost SEO and traffic to your website.
Traditional Marketing
Traditional tactics can supplement your digital efforts:
Print flyers to distribute at local veterinarians, pet stores, dog parks, shelters, and other high-traffic areas.
Mail promotional postcards in neighborhoods surrounding your salon.
Take out ads in pet-focused magazines and newsletters.
See if venues will let you put up posters for grooming services.
Sponsor local pet charity events to get goodwill exposure.
Ask to leave business cards on the counters of pet businesses.
See if vet offices or pet stores will display your services on monitors/bulletins.
With the right mix of digital marketing, local networking, and selective traditional tactics, your dog grooming business can build a steady stream of new and repeat clientele over time.
14. Focus on the Customer
Providing exceptional customer service is crucial for any dog grooming operation looking to grow. How you treat clients and their beloved pets sets the tone for your brand reputation. Start by making the grooming experience as minimally stressful for pets as possible.
Here are a few ways to show pet owners that you care:
Communicate openly with pet parents about what services their dog needs and prefers. Actively listen to instructions and concerns. Follow all directions carefully.
Be sure owners fully understand the grooming process and what to expect. Set realistic expectations upfront regarding results. Address questions and apprehensions with empathy.
After grooming, give comprehensive feedback on how their dog behaved and any areas needing improvement. Provide extra tips personalized for their coat type and sensitivities observed.
Follow up after appointments thanking customers and inviting reviews. Send reminders when it's time to book their next grooming. Offer package deals and loyalty perks for repeat clients.
By providing thoughtful, attentive service and building genuine relationships, your business will grow through an outstanding reputation.