The hotdog cart business is a tasty opportunity worth sinking your teeth into. The U.S. hotdog industry rakes in over $19 million annually according to market research firm Global News Wire. The market is expected to grow to more than $23 million by 2029.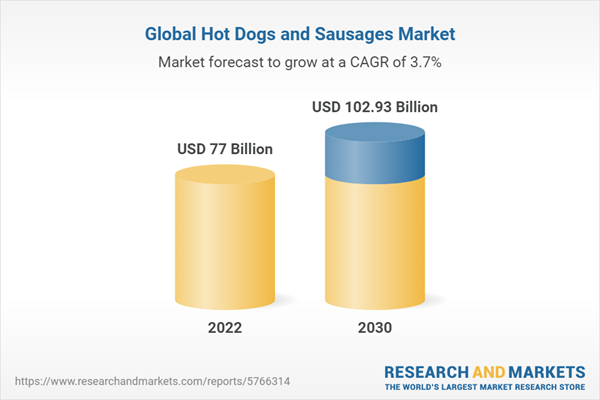 While stalwarts like Oscar Mayer and Nathan's Famous dominate grocery and convenience store shelves, hotdog carts remain a staple. Cities like New York, Chicago, and Los Angeles honor the noble hot dog as a leading form of street food.
Throughout this guide, we'll talk about how to start a hot dog cart business. Some of the topics covered include market research, competitive analysis, applying for licenses, receiving approval from the local health department, and more. Here's everything you need to know about opening a hot dog stand business.
1. Conduct Hotdog Cart Market Research
Market research is an integral part of opening a hot dog cart. It provides insightful information into developing a strong hot dog business plan. It tells you about food safety regulations, hot dog cart industry trends, market saturation, and popular products among food trucks. There are two types of market research, primary and secondary.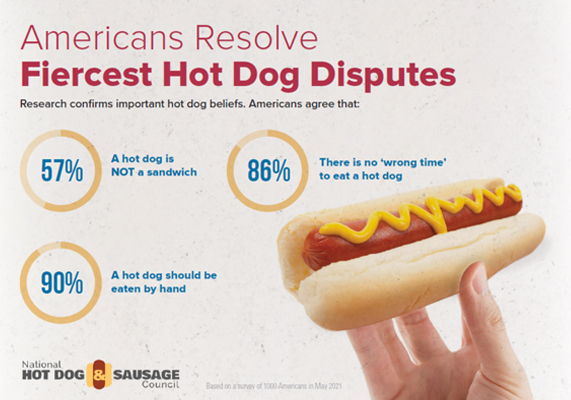 Primary research is research you conduct yourself. Secondary research is research compiled by third-party sources. Both are important. Let's take a closer look at what information you can discover through hot dog stand business market research.
Major brands: Oscar Mayer, Nathan's Famous, and Hebrew National account for over 75% of retail hotdog sales.
Average overhead: Overhead to start a hotdog cart is under $5,000 on average.
Employee options: You'll operate as a lone hot dog vending professional or with one assistant per cart.
Target market: Men ages 25 to 54 are the prime demographic.
Top locations to set up: Locations near parks, schools, office buildings, and entertainment venues can all be lucrative.
Add-on options: Condiments, toppings, and side items like chips and drinks can boost profits.
Additional products to consider: Chicagoland's Top Notch Beefburger offers char-grilled dogs, Italian beef, chicken sandwiches, fries, and custard.
Top marketing outlets: Social media pages highlighting your brand story, menu, and location will help spread awareness.
The hotdog cart market presents plenty of room for new vendors despite stiff retail competition. Keep overhead low, emphasize convenience and personality, and offer the right menu in high-traffic areas to be successful.
2. Analyze the Competition
Hotdog cart owners don't compete directly with national brands or restaurant chains. Your real competitors are other street food carts and trucks in the immediate area.
Some ways to stay on top of hot dog business competitors include:
Research: Thoroughly research who else is operating near your intended locations. Walk the area at different times of day to observe foot traffic and existing food vendors.
Evaluate competitor pricing: On average, hotdogs sell for $2 to $6 nationwide.
Check out customer service styles: Note speed of service, friendliness, cleanliness, and consistency of operating hours.
Online research: Check if other carts have social media accounts or customer reviews that provide intel.
Know precisely who you're up against, where they fall short, and what value you can add to carve out your niche. Leverage this competitive insight to position yourself as the top dog.
3. Costs to Start a Hotdog Cart Business
When launching a hotdog cart, your startup costs will be under $5,000 in most cases. There are also ongoing costs to keep things running. Let's look at a breakdown of overall expenses.
Start-up Costs
Startup costs are the expenses you encounter as you begin your new business endeavor. Hot dog carts require a lot of initial products to set up.
Cart Purchase – $2,500-3,000
Permits & Licenses – $200-500
First Food Inventory – $300-500 for buns, high quality hot dogs, condiments, and toppings to start cooking.
Initial Supplies – $200-300 for napkins, utensils, paper boats, gloves, sanitation supplies, point-of-sale equipment, a hand washing station, etc.
Logo, Branding & Website – $500-1,500
Total startup costs usually run between $3,700 to $6,000 for a small hot dog cart business.
Ongoing Costs
Ongoing costs continue throughout the life of your business. They may vary from year to year based on business needs.
Food Inventory – $1,500-2,000 per month
Fuel – $100-300 per month for a motorized cart, budget for gas or propane to power your vehicle.
Supplies – $100-300 per month to replenish napkins, utensils, gloves, etc. as needed each month.
Permit Renewals – $100-300 annually
Equipment Maintenance – $500 annually
In addition to monthly costs, put at least 15% of profits into an emergency fund in case of slow seasons or unexpected costs. With good financial planning, you can keep your hotdog cart cooking profitably.
4. Form a Legal Business Entity
When starting a hotdog cart, you'll need to choose a business structure. Let's examine the pros and cons of each entity option for this industry:
Sole Proprietorship
A sole proprietorship is the easiest and cheapest option. You simply file a DBA and report income on your tax return. However, you're personally liable for all debts and lawsuits. Risky for a food business.
Partnership
Forming a general partnership splits liability among partners and allows combining resources. But any partner can make decisions binding the business. Messy to dissolve. Better to avoid a small venture like a hotdog cart.
Limited Liability Company (LLC)
A limited liability company (LLC) offers liability protection like a corporation without double taxation. Profits and losses pass through to your tax return. Owners have flexibility in the management structure. An LLC is ideal for launching a hotdog cart.
Corporation
C-corporations mean double taxation. First, the entity pays taxes then shareholders pay taxes on dividends. Significant paperwork and formalities are involved as well. Poor choice for a small hotdog cart.
While other options are simpler, an LLC offers the best footing for growth and legal protection. Consult an attorney to form an LLC and get your hotdog cart's business structure grilling.
5. Register Your Business For Taxes
Operating your hotdog cart business requires obtaining an Employer Identification Number (EIN) from the IRS. This unique nine-digit number identifies your business for tax purposes.
An EIN is required even if you don't have employees. You'll need it to open a bank account, apply for business licenses, file taxes, and more. Don't skip this essential step.
The good news is applying for an EIN is quick and free through the IRS website. Simply follow these steps:
Go to the IRS EIN Assistant and select "View Additional Types, Including Tax-Exempt and Governmental Organizations." This will walk you through each question to determine your eligibility.
Select "Sole Proprietor" for the type of legal structure if you filed your hotdog cart as a sole proprietorship or single-member LLC. Provide your personal identifying information as the applicant.
Double-check that you selected the correct LLC tax classification if you formed an LLC. Then enter your hotdog cart business name and address when prompted.
Carefully review all information for accuracy before submitting your EIN application. Once submitted, your EIN will be provided immediately.
Don't forget to register with your state revenue department to obtain a tax ID number for collecting sales tax. Follow their application process and display this registration publicly on your cart as well.
6. Setup Your Accounting
As a hotdog cart owner, meticulous bookkeeping is crucial. Every ketchup packet and napkin should be tracked to maximize tax write-offs. Here are some accounting options to consider as you start your hot dog cart business.
Accounting Software
QuickBooks lets you connect business bank/credit card accounts to auto-import transactions. You categorize expenses as hotdog supplies, fuel, merchant fees, etc. for detailed reporting. When tax time comes, you can run profit/loss statements with a few clicks.
Hire an Accountant
Consider hiring an accountant as well. For around $150 to $200 per month, they'll handle bookkeeping, payroll, sales tax filings, and more. This frees you to focus on slinging dogs all day.
Come year-end, your accountant can prepare taxes for $500 to $1,000. Well worth it to maximize write-offs and avoid IRS issues. If audited, your meticulous records will satisfy requests.
Open a Business Bank Account
Always keep business finances 100% separate from personal. Open a dedicated hotdog cart checking account to pay vendors, accept payments, and track transactions cleanly.
Apply for a Business Credit Card
Also, apply for a small business credit card in your LLC's name only. Hotdog inventory and supplies can rack up points. Just be sure to pay it off each month.
7. Obtain Licenses and Permits
Operating a hotdog cart legally requires more than just a tasty menu. Proper licensing establishes you as an above-board business in the eyes of the local health department and government.
Look at federal license requirements with the U.S. Small Business Administration. The SBA also has a local search tool for city and state permits.
Make sure you register your cart business with the city or county clerk's office. A basic business license runs from $50 to $100 in most regions. This proves you're a registered commercial enterprise.
Apply for a mobile food vending license. Since you're serving food outdoors, this permit is mandatory. Fees vary by city but expect $200 to $500. Make sure your cart and operation meet all requirements.
You'll also need a permit from the health department. This ensures your cart setup and food prep follows sanitary codes. Health permits cost around $100 to $300 and require passing an inspection.
Many cities mandate a separate sidewalk or street vending permit to operate your cart in public spaces. These run $100 to $300 depending on sales volume and location restrictions.
If selling on private property, you may need written approval from property managers. The same goes for setting up near major attractions or tourist spots.
Some areas may require a propane permit if your cart uses a gas-powered generator. And don't forget a state sales tax certificate if collecting sales tax. Display it prominently on your cart.
8. Get Business Insurance
Operating a hotdog cart carries liability risks that make business insurance a smart investment. It protects your assets if you're sued or face major property damage.
For example, a customer gets food poisoning from tainted hotdogs and decides to sue. Without insurance, you'd pay their costly medical bills yourself.
Or a storm blows your unattended cart halfway across town, destroying the equipment. No coverage means eating this loss entirely out of pocket.
Another scenario is a workplace injury. Say your assistant burns their hand on a hot grill. Their medical treatment could drain your finances fast sans insurance.
The good news is getting insured is straightforward. Follow these steps:
Request quotes from providers like Progressive Commercial, Travelers, The Hartford, and State Farm. Outline your cart setup, inventory, and any employees.
Compare plans and pricing for general liability, commercial property damage, and workers' comp if relevant. Expect at least $1 million in liability coverage.
Choose a policy that fits your budget but doesn't skimp on coverage. Pay for the year upfront to maximize discounts. Make sure billing and contact info are correct.
Save your proof of insurance documentation. Display required permits and health inspection signage prominently on your cart too.
Having proper insurance won't just satisfy local requirements. It will let you rest easy knowing your hotdog assets and livelihood are protected. Safeguard your business for long-term peace of mind.
9. Create an Office Space
Although primarily a mobile food operation, securing some office space can benefit your hotdog cart in a few key ways.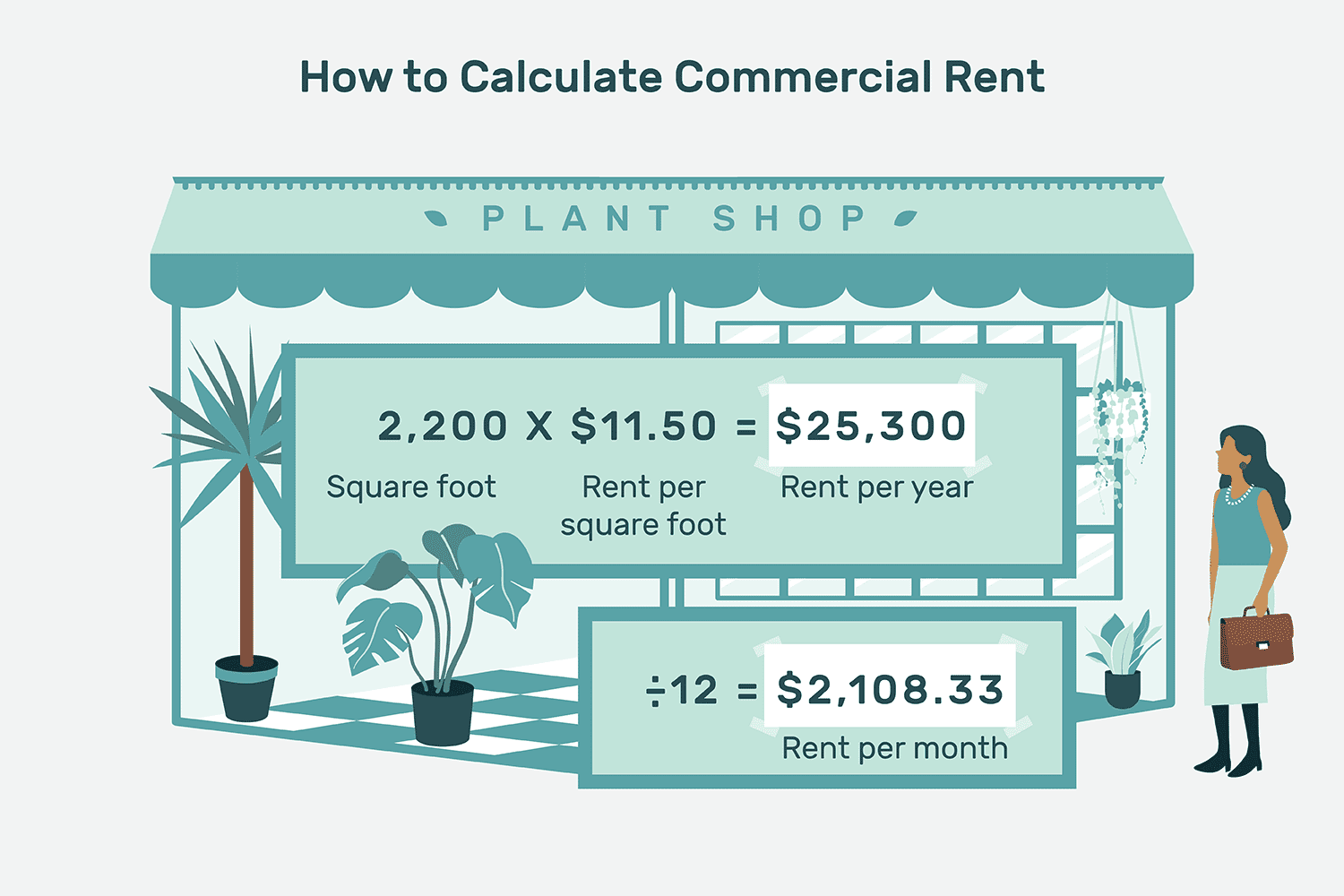 Here are the options to consider:
Home Office
A home office allows you to handle administrative tasks like bookkeeping, licensing paperwork, menu planning, etc. in a dedicated workspace without commuting. If zoning allows, you can even use your home kitchen for prep work. Cost is just the expense of a desk and supplies since you likely have extra space already.
Coworking Office
Coworking spaces like WeWork provide a more professional office environment for meeting with vendors and food suppliers. Expect to pay $200 to 500 monthly for a dedicated desk or small office with amenities like printers, WiFi, conference rooms, and kitchen access. It allows meeting space away from home when needed.
Commercial Office
Alternatively, a small commercial office rental starts around $1,000 to 1,500 monthly depending on location and size. This is harder to justify for a seasonal hotdog cart but can provide a year-round workspace if you scale up to multiple trucks or stands.
10. Source Your Equipment
Launching your hotdog cart requires purchasing key equipment either new, used, rented, or leased. Here are tips for sourcing what you need:
Buy New
If buying new, cart manufacturers like Kay Home Products and Gold Medal Products offer custom street vending carts starting around $2,500. Features like steam tables, grills, sinks, refrigerators, and generators can be added. Shopping direct from manufacturers ensures you get equipment built and certified for commercial food service.
Buy Used
Used carts are also listed by vendors and individuals on eBay, Facebook Marketplace, and Craigslist for $500-1,500. Inspect carefully for quality and cleanliness if going this route. You may need repairs and a fresh coat of paint.
Lease
Leasing is another option to get a fully loaded cart for zero money down. Monthly payments of $200 to 500 cover the cart rental and equipment. However, you do not own the assets outright. Common lease terms are 3 to 5 years.
Rent
Many areas even have commercial kitchens and carts you can rent hourly. For example, CloudKitchens offers licensed commercial kitchens starting at $40 per hour for food prep. Renting temporarily allows testing your menu before buying or leasing a full-time cart.
11. Establish Your Brand Assets
Crafting a strong brand is crucial for any business, including a hotdog cart. It boosts visibility and helps you connect with customers.
Here are key areas to focus on:
Get a Business Phone Number
Start with an official business phone number from a provider like RingCentral. Choose a local area code and a dedicated mobile app to manage calls professionally. This builds credibility when booking events or handling customer inquiries.
Design a Logo
Design a logo that conveys your hotdog cart's vibe. Looka uses AI to generate tailored logo options starting around $20. Consider your cart name, location, and menu in selecting logo shapes, colors, and fonts that feel authentic.
Print Business Cards
With a logo in hand, create signs, menus, uniforms, and merch that feature the branding. Vistaprint offers affordable, custom business cards, banners, shirts, hats, and more that unify your look.
Design a Website and Get a Domain Name
Don't forget a website to showcase your story, menu, hours, and contact info. Options include a DIY site from Wix or hiring a freelancer on Fiverr to design a site. Secure a domain name from Namecheap to publish your online presence.
12. Join Associations and Groups
Joining relevant local groups and associations is a smart move when launching your hotdog cart. These connections provide invaluable advice and resources.
Local Associations
Many cities have street vendor associations you can join for a small annual fee. The NYC Street Vendor Project offers training, community, and advocacy for cart owners. Get guidance from experienced vendors already succeeding in your area.
Local Meetups
Attend local small business networking events and food industry trade shows as well. Meetup makes it easy to find these, including options like your regional Chamber of Commerce small business mixers.
Chat with other food truck owners about healthy competition and creative cross-promotion opportunities. Exchange tips on permitting, commissary kitchens, popular menus, and managing operations.
Facebook Groups
Don't overlook the power of niche Facebook Groups either. For instance, join the Hot Dog Nation with over 6,000 members to discuss popular hot dog dishes, products, and more.
The EVENTS, FOOD TRUCKS & FOOD VENDORS group also provides targeted discussions on starting and running cart businesses. They have more than 88,000 members. Learn from fellow operators nationwide.
13. How to Market a Hotdog Cart Business
Marketing is crucial for getting the word out about your new hotdog cart and attracting a steady stream of customers. Leverage these key strategies.
Tap into Your Network
Your personal and professional network is the most valuable marketing asset when launching. Encourage colleagues, friends, and family to visit, "like" your Facebook page, and spread the word.
Satisfied customers are also powerful brand advocates. Offer a free drink to anyone who posts a review on Google, Yelp, or Instagram. Referral rewards encourage happy patrons to tell others.
Digital Marketing
Digital marketing should be central to your growth efforts:
Run Google and Facebook ads promoting your grand opening, daily specials, or holiday deals. Target by location and interest.
Start a YouTube channel filming an entertaining "day in the life" at your cart or tutorial videos teaching your secret hotdog recipes.
Maintain an email list for special offers. Use Mailchimp to design branded templates and track engagement.
Write blog posts on your website like "The History of Hotdogs in (Your City)" or "How to Throw a Hotdog Cart-Themed Party."
Traditional Marketing
Traditional tactics still have value when done right:
Print bold flyers with coupon codes and place them on community boards at local shops and colleges.
See if you can advertise on benches or billboards near high-traffic areas like parks.
Sponsor a little league team and offer discounts for players and families.
Run radio ads on local stations before major events downtown.
The key is testing different marketing initiatives while leveraging word-of-mouth referrals. With consistent effort, your hotdog empire will thrive.
14. Focus on the Customer
While hotdogs themselves are the star of the show, providing exceptional customer service is what will make your hotdog cart thrive. Each interaction you have with a patron represents an opportunity to create a loyal, repeat customer. Here are some tips to improve customer focus:
Take the time to explain your wide array of condiment options and offer samples showing you care about customizing their experience.
Going above and beyond by learning customer names and orders, especially frequent regulars, makes them feel valued as individuals.
Being patient and apologizing for any mistakes with a coupon for their next visit can also turn dissatisfied customers into brand advocates.
Even when dealing with a long line or having an "off" day, stay friendly and attentive.
Customer service cements customer loyalty. Treat each person like the reason you fired up your hotdog grill that day, and success will naturally follow.