The auto detailing industry is projected to reach $14.4 billion in 2022 and remained steady for the past 5 years. The global market will see an expected increase of 9.6% from 2022 until 2031. This is a substantial amount of growth.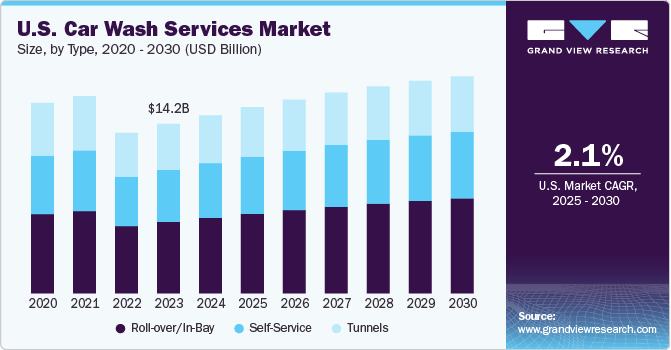 With the rise of on-demand services, mobile auto detailing is an attractive option for aspiring entrepreneurs. If you enjoy working on cars, have an eye for detail, and want to be your boss, this may be a great business for you.
This guide covers how to start a mobile detailing business. Topics include market research, competitive analysis, registering an EIN, opening a business bank account, and other steps involved in opening a successful car detailing business.
1. Conduct Mobile Detailing Market Research
Market research is an integral step when you start a car detailing business. It provides important information for your business plan and offers insight into the market. There are two types of market research for a car detailing business, primary and secondary.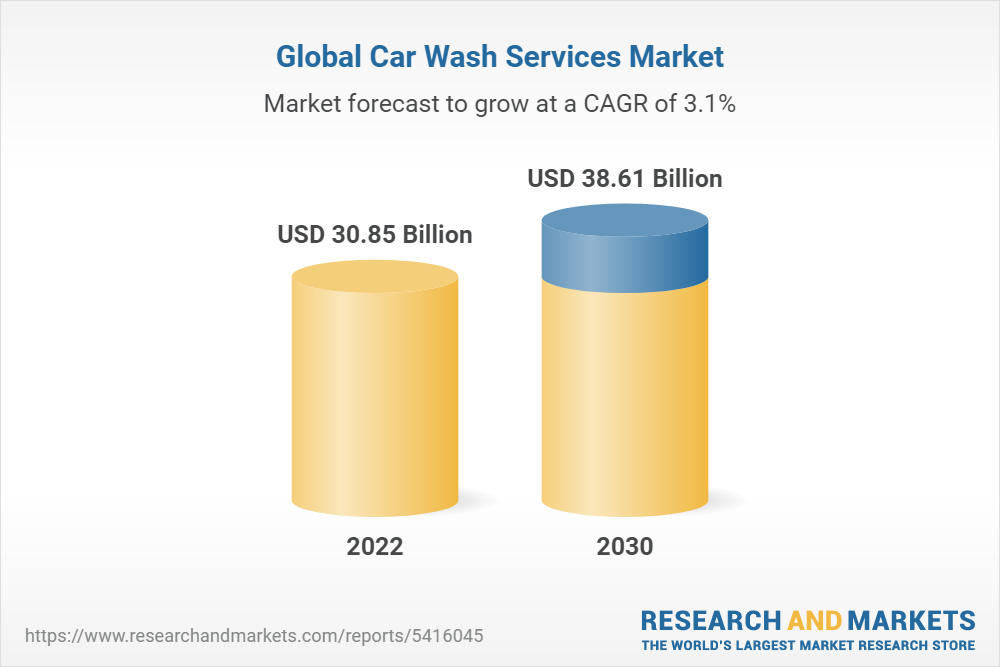 Primary research is research you complete yourself. It includes polling consumers for car detailing services and visiting small business owners to see how their mobile car wash runs. Secondary research is third-party research, such as government statistics and marketing publications.
Some of the things you'll learn through market research include:
Driving force in the car wash industry: One major driving force is the rise of disposable income and increased spending on automobile maintenance.
Target demographics: Millennials now comprise the largest share of car buyers and place a high value on experiential purchases and services over material goods. Recurring detailing on leased vehicles provides a stable revenue stream.
Industry trends: Offering eco-friendly products and clean processes to appeal to environmentally-conscious consumers.
Potential partnerships: Strategically partnering with new and used car dealerships, rental car agencies, and others for customer referrals can further accelerate business growth.
For aspiring entrepreneurs, the runway for seizing market share appears wide open. Research suggests this is a convenient time to enter the mobile car wash industry.
2. Analyze the Competition
When launching a mobile auto detailing business, meticulously analyzing other mobile detailing businesses is crucial to strategically position yourself in the market. This involves evaluating both local brick-and-mortar detailing shops and other mobile operators.
Some ways to examine the competition include:
Look into local services: Identify services offered, pricing structure, location advantages and disadvantages, marketing channels used, and brand reputation by scouring online reviews and social media.
Visit in person: Assess the customer experience in person. This enables you to spot potential gaps in service offerings, pricing, and convenience that a mobile model can fill.
Evaluating web presence: Online reputation and digital marketing savvy of immobile detailing shops is also instructive.
Search online directories: Use platforms like Yelp to make a comprehensive list.
Check social media: Local Facebook groups for auto owners are another treasure trove for intel on mobile detailer reputations and customer sentiment.
Chat with locals: Gain market insights by speaking directly with former customers posted online to uncover strengths and weaknesses.
A 360-degree view of the competitive landscape enables new mobile detailers to carve out a niche. Regularly monitoring competitors through this systematic process also allows mobile businesses to continuously refine their strategy in an evolving market.
3. Costs to Start a Mobile Detailing Business
When starting a mobile detailing company, careful financial planning and cost analysis are essential. From initial equipment purchases to licensing and insurance, entrepreneurs must budget adequately for expenses needed to get up and running.
Start-up Costs
Outfitting a cargo van: $20,000-$30,000
Installation of a generator, air compressor, water heater, and reel wash system: $5,000-$10,000.
Dual-action polisher: $140
Orbital polisher: $250
Vacuum: $200
Steam cleaner: $170
Assorted brushes, towels, chemicals, and supplies: $500
Administrative expenses: $50-$100
Liability insurance: $1,000 annually for 1 million dollar coverage
Accounting software like QuickBooks: $200
A smartphone with a data plan: $50/month
Website: $500 initially and $50/month after
If hiring employees instead of working solo, costs will be higher. For one part-time worker earning $15 per hour at 20 hours per week plus payroll taxes, expect added monthly expenses of around $1,000.
Ongoing Costs
Recurring vehicle maintenance: $150-$300 per month depending on driving mileage
Equipment upkeep: $150 monthly
Water tank refills: 25 per week
Marketing: $300 per month
Commercial rental: $1,000 per month
Entrepreneurs must carefully project sales volumes and pricing to ensure adequate profitability. Performing in-depth competitive research is key to forecasting realistic revenue potential. With proper planning, mobile detailing can offer dynamic small business ownership.
4. Form a Legal Business Entity
When starting a mobile auto detailing business, one of the most important legal decisions is choosing the right business structure. The four main options each have pros and cons to weigh.
Sole Proprietorship
A sole proprietorship is the simplest as it's not a separate legal entity – the business owner and the business are the same. There's little paperwork to form one and no special registration is required in most states beyond licenses. However, the owner has unlimited personal liability for debts and legal issues arising from the business. Their assets are at risk.
Partnership
Partnerships allow two or more owners to share resources and split profits. General partnerships don't require formal registration and are taxed only at the personal level. The downside, again, is unlimited liability. If one partner is sued or takes on debt, the others' assets can be seized.
Limited Liability Partnership (LLP)
A Limited Liability Partnership (LLP) offers liability protection like a corporation so owners' assets are generally not at risk. However, forming an LLP is more complex with required registration documents. Multi-owner disputes can also jeopardize the business if partners have disagreements.
The most advisable legal structure for mobile detailers is forming a Limited Liability Company (LLC). LLCs limit owners' liability and allow pass-through taxation like a partnership. Forming an LLC also provides flexibility to operate as a sole proprietorship initially with the option to add partners later.
Corporation
Forming a Corporation would also limit liability exposure but requires the most complex and costly registration. Corporations are subject to double taxation on profits and stricter record-keeping. For small mobile service businesses, the LLC provides liability protection without over-complicating finances and taxes.
5. Register Your Business For Taxes
One key tax-related task when starting a mobile detailing company is obtaining an Employer Identification Number (EIN) from the IRS. This unique nine-digit number identifies your business for tax purposes.
An EIN is crucial even for sole proprietors without employees so your business income can be reported separately from personal taxes. It also opens doors for setting up business bank accounts, applying for licenses and permits, and other legal needs.
The good news is obtaining an EIN is quick and free through the IRS website.
Follow these steps:
First, navigate to the EIN Assistant page. This online application only takes minutes. You'll need basic information like your name, address, and Social Security number.
Next, choose your business structure. For mobile detailers, select "View Additional Types, Including LLCs" and then "Limited liability company" as the type.
The application then asks for your LLC's official name and business address. You'll also need to list a "responsible party" – either yourself as the owner or another point of contact.
After entering this info and answering a few yes/no questions, hit "Submit." Instantly, you'll receive a confirmation notice with your new EIN.
Print and save this notice for your records. You can also view your EIN again by logging into your IRS account.
With an EIN established, complete state-level licensing to collect and remit sales tax. The requirements vary by location but often entail registering for a seller's permit, tax ID number, or business license.
6. Setup Your Accounting
As a mobile detailing entrepreneur, implementing an organized accounting system from the start is crucial. Proper bookkeeping and financial management establish credibility with the IRS and give visibility into the true profitability of your business.
Accounting Software
Begin by using small business accounting software like QuickBooks to automatically track income, expenses, and account balances, and generate financial statements. QuickBooks seamlessly syncs with business bank accounts and credit cards for easy categorization. Reports provide real-time insight to make data-driven decisions.
Hire an Accountant
Partnering with an accountant is advisable. A financial expert can set up your bookkeeping structure and provide ongoing services like payroll, tax preparation, financial statement analysis, and audit support.
For mobile detailers, an accountant can help track deductible expenses like equipment, product supplies, and mileage to maximize write-offs. They'll also remind you of quarterly tax deadlines.
Expect to invest at least $200-$400 monthly for a part-time bookkeeper. Come tax season, filing as an LLC costs $800-$1,200. For fiscal year-end filings only, fees range $300-$500.
Audit defense is invaluable – the IRS audits nearly 2% of sole proprietor returns annually. Your accountant can handle correspondence and negotiations if issues arise.
Open a Business Bank Account
Keeping business and personal finances 100% separate is also critical. Open a dedicated business checking account and credit card. Never co-mingle funds or pay yourself from the same account used for operations.
Apply for a Business Credit Card
Applying for a small business credit card requires your company's legal name, EIN, address, estimated revenue, and personal SSN. Issuers like Chase and Capital One offer cards with modest $500 to $1,000 limits to start.
7. Obtain Licenses and Permits
Starting a mobile auto detailing venture requires securing proper licensing to legally operate. Check with the U.S. Small Business Administration for federal license requirements. The SBA also provides a local tool for state permit research.
At the state level, a mobile detailer must register for a sales tax permit or seller's license to collect and remit sales tax on services. Rates range from 2% to 7% based on location. Failing to collect and submit sales tax leads to hefty penalties.
Mobile detailers should also obtain a state business license or tax registration certificate verifying your company's right to provide services intrastate. Florida's Annual Resale Certificate for Sales Tax costs $50, for example.
Additionally, mobile operations crossing county lines need an interstate commerce permit. Kentucky costs $25 annually for a mobile detailer. This allows you to provide services outside your hometown's jurisdiction.
Seeking local permits and licenses is also a must before servicing customers. Many municipalities require a general business license costing $50 to $100 on average.
Mobile detailers working outside need permits for legal parking/workspace. New York City's Street Space Permit costs $100 to $480 depending on the zone and time needed. Philadelphia's Sidewalk Space Permit is $30 annually.
Check zoning laws to ensure detailing is permitted at your designated business location or home parking. Restrictions often prohibit certain commercial activities in residential areas.
Adhering to worker protection laws is also mandatory. Carry workers' compensation insurance where required and abide by OSHA safety regulations like proper venting, mask use, and more.
8. Get Business Insurance
Carrying adequate business insurance is strongly advised when starting a mobile detailing venture. The right policies help safeguard your company's financial future should the unexpected occur.
Without proper coverage, a single accident or lawsuit can quickly put you out of business. For example, a customer slips on a wet surface you failed to cauterize and sustains serious injuries. Or an electrical fire sparked by faulty equipment destroys your detailing van entirely. Even frivolous suits can sink unprotected businesses under crushing legal fees.
By securing key insurance policies, mobile detailers greatly mitigate such catastrophic risks. General liability insurance covers third-party property damage and bodily injury claims up to policy limits, typically $1 million. Errors & omissions policies protect against financial loss from alleged professional mistakes. Commercial auto insurance replaces detailing vehicles stolen or totaled.
Compare premiums, exclusions, deductibles, and liability limits across multiple carriers. Opt for $1 million minimums for general and professional liability plans. Also, inquire about business property and workers' compensation policies if hiring employees. Consider adding extra coverage like roadside assistance.
9. Create an Office Space
While mobile by design, securing some type of base office space can benefit auto detailing businesses in certain situations. An office provides an address for legal registration, storage for equipment and supplies, and a central hub for admin work.
Home Office
Operating solely from home is certainly possible starting. A spare room or garage can double as a modest office for minimal costs. However, working amidst family may prove distracting and home insurance often prohibits business activity. Still, a basic home office runs just $100-$200 monthly for most.
Coworking Office
For establishing a more professional presence, coworking spaces like WeWork provide flexible shared offices on-demand. With desks starting at around $300 monthly, these communal hubs offer meeting rooms, amenities, networking, and credibility for solos. However, space is limited for storing large amounts of gear long-term.
Retail Office
Subletting space in an auto repair shop or dealership could enable detailing equipment access and ambient client referrals. Typical shop bay leases average $1,500 monthly. The exposure and built-in customer base can offset costs. However, restrictions from the landlord may apply.
Commercial Office
Leasing a standalone commercial retail space for customer drop-offs provides autonomy. Storefront spots near high-traffic areas cost approximately $1,800-$3,000 monthly though. Dedicating capital to lease extensive space and not generating revenue directly could strain cash flow for mobile operations.
10. Source Your Equipment
Launching a mobile detailing operation requires acquiring key equipment like power washers, vacuums, polishers, and more. Savvy entrepreneurs have options to secure these necessary tools at reasonable costs.
Buy New
Purchasing brand-new commercial-grade gear from specialty retailers like Car Wash World and Detail King provides warranty protection and optimal performance out of the gate. However, equipment bundles and complete trailer setups can cost $10,000.
Buy Used
Opting for used detailing equipment through sites like Craigslist, Facebook Marketplace, OfferUp, and Letgo can significantly reduce startup costs. Search locally for sellers liquidating quality gear at 50 % to 80% discounts. Inspect items carefully before purchase to ensure functional condition. Factor in potential repair costs down the line.
Rent
Renting equipment through home improvement stores like Home Depot is another cost-effective option for the first few jobs or during seasonal spikes. All tools needed for a single day rent for roughly $100 to 150 total. However, frequent rentals add up over time.
Lease
Leasing equipment through detailing suppliers carries advantages like maintenance, upgrades, and the ability to try before you buy. But monthly costs of $300+ make ownership preferable if remaining in business long term.
11. Establish Your Brand Assets
Creating a strong brand identity is crucial for mobile detailers to stand out and be remembered. Investing in core brand assets promotes recognition and fosters customer loyalty over generic competitors.
Get a Business Phone Number
Start by establishing a professional business phone line using a service like RingCentral. Choose a dedicated mobile number or toll-free 800 number to exude legitimacy to customers. RingCentral offers vanity numbers aligned to your brand and advanced call routing features starting at just $30 per month.
Design a Logo
Next, design a sleek logo that encapsulates your brand personality. Consider creative approaches like an abstract design, monogram, or mascot logo. A service like Looka makes professional logos easy, with AI-generated options for just $20.
Print Business Cards
Business cards featuring your vibrant logo are equally important for customer interactions and referrals. VistaPrint offers affordable, high-quality cards with custom shapes, foil stamping, and other premium finishes.
Buy a Domain Name
Secure a domain name aligned to your brand for a professional web presence. Namecheap enables snagging premium .com domains for under $15 annually. Choose short, catchy names for maximum memorability.
Design a Website
Then, use DIY website builders like Wix to launch your site hassle-free. Customizable templates, SEO features, and built-in e-commerce make selling services online a breeze. Or, hire expert web developers on Fiverr for bespoke site builds starting at just $100.
12. Join Associations and Groups
Joining relevant local and online groups provides invaluable connections for new mobile detailers. Surrounding yourself with industry peers offers mentorship, idea sharing, and future customer referrals.
Local Associations
Seek out associations like the International Detailing Association that guide local chapters. Membership starts around $250 annually for access to training, conferences, and tight-knit pro networks.
Join your local chamber of commerce to interact with other entrepreneurs and detailers in the community. Most chambers offer discounted dues of around $100 to $300 yearly. Many host small business mixers and networking events to mingle.
Local Meetups
Utilize Meetup to find auto-detailing meetups in your metro area. Groups like "NYC Mobile Detailing Pros" meet monthly to discuss challenges, strategies, and new technologies. The Meetup app makes discovering niche groups simple.
Facebook Groups
Dive into industry-specific Facebook groups to chat with detailers nationwide. Detailing Business Growth by Certified Professional Detailers and Detailing Business Professionals boasts thousands of members sharing insights. Peruse conversations and ask advice from seasoned pros.
13. How to Market a Mobile Detailing Company
Implementing an effective marketing strategy is imperative for mobile detailers to attract new clients consistently. With competition fierce industrywide, those who excel at promotion will capture greater market share.
Tap Into Your Network
First and foremost, tap into your network and past customer roster for referrals. Offer existing clients a 10% discount on their next detail for each new customer they send your way. Word-of-mouth is your most valuable asset early on.
Digital Marketing
Beyond referrals, consider these digital tactics to strengthen visibility:
Launch Google Ads campaigns using keywords like "mobile auto detailing" and target neighborhood geos. Expect to invest at least $300 monthly in tested ads.
Run promotions on Facebook and Instagram using targeted location/interest filters. Highlight unique services and deals to stand out in the feed.
Start a YouTube channel creating tutorials like "How to hand polish your vehicle." Optimize with local SEO to rank in search.
Write blog posts on your website like "Top Mobile Detailing Tips" for organic traffic and leads. Guest posts on industry blogs also.
Claim and update free profiles on sites like Yelp, Angie's, and Facebook to manage your reputation.
Traditional Marketing
Traditional approaches like direct mail postcards, newspaper ads, flyers, and billboards may also prove worthwhile depending on your geographic market. Consider testing:
Sending postcard mailers each month to homes with newer model vehicles. Use a compelling offer.
Placing ads in community newspapers and circulars distributed locally. Target by zip code.
Posting flyers on public boards at gyms, cafes, colleges, and other high-traffic spots.
Renting a digital billboard spot along a busy highway for maximum impressions.
The most effective mix of traditional and digital marketing efforts will take testing. Start by perfecting your unique value prop, offers, and messaging before investing heavily. With a strategic approach, new mobile detailers can develop an acquisition process as polished as the cars they detail.
14. Focus on the Customer
Providing an incredible customer service experience is crucial for mobile detailers to earn loyalty, reviews, and coveted referrals. In an industry built on quality craftsmanship and relationships, going the extra mile separates good from great.
Some ways to increase customer focus include:
Make each client feel like a friend: Greet them warmly, listen attentively as they describe problem areas, and educate them patiently on realistic outcomes.
Be thorough: After finishing a project, conduct a walkaround to point out improvements made.
Follow up: Follow up again in a few days by email or postcard thanking them for their business.
Offer incentives: Include a coupon code for their next appointment. This simple outreach shows you value the relationship beyond a single transaction.
Create a reward system: Incentivize referrals through creative promotions. For every new customer sent your way, extend 10% off their next visit.
By providing exemplary service pre and post-sale, mobile detailers earn referrals and word-of-mouth marketing that grows businesses in competitive markets. Make caring about customers a core value woven into all you do.