The global coffee market is estimated to hit $112.8 billion by 2030. According to a report by Market Research Future, the industry will climb at a compound annual growth rate (CAGR) of 5.12%. From drip coffee to cold brew to flavored lattes, the market continues to climb.
In this guide, we'll talk about how to start a coffee shop. Topics include market research, competitive analysis, registering an EIN, sourcing coffee beans and equipment, coffee shop startup costs, and more. Here's everything you need to know about starting a coffee shop location.
1. Conduct Coffee Shop Market Research
Market research is an important part of any solid business plan. It accounts for a plethora of information you should know before you open a coffee kiosk.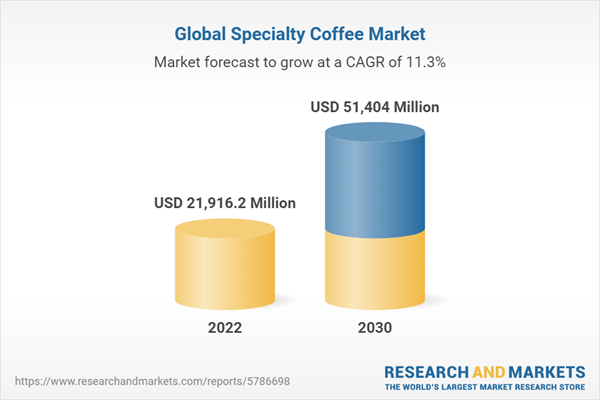 Market research includes things like:
Market information: Over 40% of American adults now own a single-cup brewer.
Specialty products: An increase in specialty coffee presents an opportunity for shops focused on premium beans, roasting, brewing techniques, and beverage customization.
Target demographic: Millennials and Gen Z now represent the largest customer segments, seeking out coffee shops that align with their preferences for premium products and sustainability.
Ways to stand out: Independent shops can thrive by becoming a neighborhood gathering spot and promoting their local roots. Mobile ordering and delivery integration can also help corner the on-the-go market.
Despite the opportunities, the coffee shop industry does face challenges. Real estate and rental costs can be prohibitively high, especially in urban markets. Careful financial planning and differentiating your concept will be key to succeeding in this lucrative $21 billion industry.
2. Analyze the Competition
Thoroughly analyzing your competition is crucial when starting a coffee shop. Seeing what other coffee shops are doing with marketing, pricing, and services helps you plan your own.
Here are some ways to implement competitive analysis into your coffee shop business plan.
Identify direct competitors like cafés and coffee houses within a half-mile radius of your proposed coffee shop location.
Visit each in person and as an anonymous customer.
Evaluate their menu options, brewing methods, prices, staff, ambiance, and service style.
Take notes on what they do well and any gaps you can fill.
Research sales volumes and traffic patterns. Tools like SafeGraph provide foot traffic data to estimate competitors' customer counts.
Analyze their digital presence and local SEO. Research their website traffic volumes on SimilarWeb.
Regularly check their prices on menus and delivery apps for items like brewed coffee, espresso drinks, baked goods, and snacks.
Ongoing market research helps you spot unmet consumer needs to win business. Use competitor analysis findings to craft your unique value proposition, service style, and menu. Differentiating while delivering quality is the key to competing.
3. Costs to Start a Coffee Shop Business
Starting a coffee shop requires significant upfront capital. Total start-up costs often range from $80,000 to $250,000. Coffee shop owners also pay ongoing coffee business expenses as the company progresses.
Start-up Costs
Lease Deposit – $5,000 to $20,000 for first/last months' rent and security deposit. Depends on the location and landlord.
Construction/Renovation – $10,000 to $100,000 if the lease is for unimproved space. Includes costs for flooring, lighting, counters, paint, bathrooms, ADA compliance, HVAC, etc.
Espresso Machine – $8,000 to $18,000 for a quality commercial machine with 2 to 4 groups. La Marzocco and Nuova Simonelli are top brands.
Coffee Brewing Equipment – $3,000 to $6,000 for commercial batch brewers, grinders, drippers, air pots, pour-over stands.
Refrigeration – $2,000 to $5,000 for under-counter fridges, freezers, and display cases to store milk, food, and desserts.
Counter/Display Cases – $3,000 to $12,000 for front counter, pastry case, merchandising racks, and other furnishings.
POS System – $1,000 to $3,500 for hardware/software for automated point of sale, inventory, and accounting. Square and Lightspeed are popular systems.
Initial Inventory – $2,000 to $5,000 for initial food/beverage ingredients like coffee beans, milk, baked goods, paper cups, coffee sleeves, syrups, etc.
Smallwares – $2,000 to $5,000 including utensils, pitchers, blenders, thermometers, dishwashers, and cleaning supplies.
Branding/Marketing – $3,000 to $8,000 may be needed for branding design, signage, website, and initial ads/promotions.
Licenses/Permits – $1,000 to $3,000 for business licenses, food permits, liquor licenses, environmental impact reports, etc.
Insurance – $1,000 to $5,000 annually for property, liability, workers' comp, and food spoilage policies.
Ongoing Costs
Rent – Typically $3 to $8 per square foot monthly, or 5% to 10% of gross sales.
Labor – $200,000 annually for staff salaries/wages plus payroll taxes and benefits.
Coffee/Ingredients – Maybe 15% to 25% of beverage/food sales. Fluctuates based on menu prices.
Utilities – Gas, electric, water, trash removal. Can be $2,000 to $7,000 per month depending on location.
Merchant Fees – 1.5% to 3.5% on credit/debit sales.
Repairs/Maintenance – $2,000 to $10,000 annually for equipment upkeep and facilities maintenance.
Marketing – $2,500 to $5,000 per month for advertising, social media, and promotions.
Careful startup planning and cost control will be essential for any new coffee shop to succeed and thrive over the long term. This overview provides an idea of typical costs, but a detailed budget tailored to your specific concept and market is key.
4. Form a Legal Business Entity
When starting a coffee shop, one of the first legal steps is choosing your business structure. There are four main options, each with pros and cons to consider:
Sole Proprietorship
A sole proprietorship is owned and operated by one person. It's the simplest and most common structure for small businesses. Pros are easy setup with minimal legal paperwork. Cons are unlimited personal liability so your assets are at risk, and limited options for raising investment capital.
Partnership
A partnership is owned by two or more people. You can divvy up ownership, responsibilities, and profit shares. Pros are easy to establish and additional owners provide more startup capital. Cons are equally shared unlimited liability along with the potential for disagreements between partners.
Limited Liability Company (LLC)
A Limited Liability Company (LLC) combines the benefits of partnerships with the liability protections of a corporation. It limits owners' personal liability and allows more flexibility in management and profit-sharing than a corporation. Startup costs are low and operating costs are few. Most small businesses today form an LLC to shield personal assets from debts/lawsuits that may arise.
Corporation
A corporation is the most complex structure offering the strongest liability protection. The business is its legal entity separate from its owners. Corporations can sell stock and raise substantial capital. But they require substantial legal paperwork, record-keeping, tax documentation, and annual fees. Unless capital raising is needed, an LLC provides liability benefits without burdensome corporate formalities.
5. Register Your Business For Taxes
Once you've chosen your business structure, you must register for an Employer Identification Number (EIN) from the IRS. An EIN is essentially your business's Social Security Number and is required to open business bank accounts, apply for licenses, hire employees, and file taxes.
Acquiring an EIN is free and easy through the IRS website.
Here's a quick 3-step walkthrough for applying online:
First, navigate to the EIN Assistant page and select "View Additional Types, Including LLC" under Apply Online Now.
Next, answer the short questionnaire about your LLC's structure and ownership. Have your LLC formation documents handy.
Finally, provide contact details and submit the form. Once submitted, your EIN will be provided immediately. Print and save this page for your records.
The entire process takes under 10 minutes. There are no fees to obtain your EIN. You can also apply by fax, mail, or phone but online is the fastest.
You'll also need to register with your state revenue department to collect and file sales tax. Requirements vary by state but often include obtaining a sales permit/license, filing periodic sales tax returns, and paying sales tax to the state.
6. Setup Your Accounting
As a coffee shop owner, meticulous bookkeeping and accounting right from the start is crucial. With substantial revenues, inventory, payroll, taxes, and daily financial transactions, you need to implement systems to track every dollar coming in and going out.
Accounting Software
Cloud-based solutions like QuickBooks allow you to sync data between your POS system, bank accounts, and credit cards so your books are automatically updated in real-time. You gain visibility into sales, profitability, taxes, vendor payments, and more with automated categorization and reporting. Having accurate, up-to-date reporting will help make more informed business decisions.
Hire an Accountant
An accountant can optimize your tax strategy, analyze financial statements to identify issues and opportunities, ensure proper payroll/sales tax compliance, and help select your business structure and appropriate accounting methods. Expect to invest at least $2,000 to $7,000 annually for an accountant depending on your needs.
Open a Business Bank Account
Separating personal and business finances is a must. Keep business income and expenses running through a dedicated small business checking account and credit card. When intertwined, your assets are at risk if the business is sued.
Apply For Business Credit Card
Applying for a small business credit card also helps track expenditures. Business cards don't use your credit score but rather rely on your business revenue and credit profile. Capital One Spark Cards are a popular choice with no annual fee.
7. Obtain Licenses and Permits
Before serving your first latte, proper licensing from federal, state, and local agencies is crucial. Check the U.S. Small Business Administration website for federal requirements. The SBA offers a local search tool for state and city permits.
Food Service Permit – This is required to commercially handle and serve food. Fees range from $200 to $500.
Food Handler's Card – Employees who handle food typically must obtain a food handler card by passing an approved food safety course. Courses cost $10 to $50 per employee.
Liquor License – If you wish to serve beer, wine, or cocktails, a liquor license specifically for restaurants/bars is required. Fees range from $500 to over $10,000 for the initial license.
Music/TV License – To play music or broadcast TV legally in your shop, you need public performance licensing from BMI and ASCAP costing $300 annually.
Fire Inspections – Your local fire marshal will do an inspection and issue any required occupancy operation permits.
Building Permits – If doing major renovations, you'll need permits for electrical, plumbing, construction, handicap accessibility, etc.
Business License – Most cities require an annual business license with a small fee based on your gross revenues – typically $25 to $100 per year.
Zoning Approval – Confirm the property is zoned for dining/retail use. If not, rezoning authorization from the city will be required. Rezoning costs around $2,000 to $6,000.
The list may seem daunting but obtaining required licenses before opening avoids fines and even forced closures until you comply. Work with your contractor and local agencies to identify and secure every license critical for your coffee shop concept and municipality.
8. Get Business Insurance
Carrying adequate insurance is crucial to protect your coffee shop's financial future. The right policies shield your business from potentially massive liability costs and losses. Commonly recommended coverages include:
General liability insurance covers costs if a customer is injured on your premises and sues. This protects your personal and business assets.
Property insurance covers damage to your space, equipment, and inventory from perils like fire, storms, flooding, theft and vandalism. This prevents catastrophic loss.
Workers compensation insurance is mandatory to provide medical and lost wage benefits to employees injured on the job. This prevents company bankruptcy.
Going without coverage puts your livelihood at risk. A few scenarios:
A customer slips on a wet floor and sustains serious injuries requiring hospitalization and extended treatment. Without liability insurance, you must pay their claim out-of-pocket, draining business funds.
A negligent employee fails to lock up properly and thieves break in overnight, stealing your espresso machine and POS systems. Lack of property insurance means you must replace the expensive stolen equipment.
An employee gets burned by hot steam from your espresso machine. Without worker's compensation, you pay their medical bills personally rather than the insurer paying.
The good news is obtaining coverage is straightforward through major insurers like The Hartford and State Farm. You'll need to provide details on your business operations, location, equipment, payroll, and more. Quotes are available online or from a local agent.
Expect to budget approximately $1,000 to $6,000 annually based on your coverages, limits, and deductibles. Insurance provides peace of mind and is a standard business expense for coffee shops. Don't leave yourself unprotected.
9. Create an Office Space
Having a dedicated office space can be beneficial for a coffee shop owner to handle administrative tasks, hold meetings, manage accounting, and more. Here are some potential options to consider along with estimated costs:
Home Office
A home office Conversion of an extra bedroom or basement into a home office typically costs $500 to $2,000 for basic furnishings and equipment. While convenient, working from home can be distracting. But it's a cost-effective option for very small businesses.
Retail Office
A retail office If your shop has excess space, adding a small back office for $1,000 per $5,000 can let you handle paperwork onsite when needed. However, this takes away customer seating space.
Coworking Office
A co-working space from WeWork provides an affordable office option starting around $300 per month. You gain access to shared workspaces, conference rooms, equipment, amenities, and networking. But less privacy.
Commercial Office
A commercial office Leasing dedicated office space averages $20 to $35 per square foot annually. This provides privacy and room for staff to work. However, leasing full-time space you only use part-time can be pricey if open hours limit accessibility.
10. Source Your Coffee Shop Equipment
A coffee shop requires specialized coffee shop equipment to brew, prepare, and serve coffee drinks and food.
Here are some options to acquire the necessary gear:
Buy New
Purchasing brand-new coffee shop equipment from a restaurant supply company like KaTom ensures full warranties and performance guarantees. However, costs are highest for shiny new appliances. Expect to invest $30,000 to $100,000 outfitting a full coffee bar and kitchen.
Buy Used
Buying gently used equipment can offer major cost savings. Check restaurant auction sites like BidOnEquipment and Webstaurant Store. Also, browse Craigslist and Facebook Marketplace for local sellers. Inspect carefully for defects and test performance before purchasing. Factor in any repair costs.
Rent
Renting equipment through a company like BlueLine lets you acquire higher-grade gear for lower monthly payments rather than a large one-time capital expense. But long-term this can be pricier than buying outright.
Lease
Leasing via equipment finance companies like Marlin provides an affordable way to get premium equipment via fixed monthly payments over a set term. Leasing often has high rates and added fees. Ownership transfers only after the full lease term.
11. Establish Your Brand Assets
Defining your coffee shop's brand and creating professional assets helps attract loyal customers who resonate with your vision.
Get a Business Phone Number
First, acquire a unique business phone number through a provider like RingCentral to project legitimacy and allow customers to easily reach you. Expect costs starting at $30 per month.
Design a Logo
Next, design a logo that encapsulates your brand identity. Given coffee shops offer an energetic yet comfortable vibe, consider a font-based logo, abstract mark, or mascot logo. Looka makes DIY logo design easy starting at $20.
With a logo, generate complementary brand assets like a brand guide, packaging, menus, employee uniforms, and interior signage. This visual consistency boosts brand recognition.
Print Business Cards and Signage
Business cards containing your logo, phone, address, and website are vital for networking and promotions. Vistaprint offers basic cards for under $20.
An exterior sign above your store also builds awareness. Back-lit LED signs tend to cost $1,000. Vistaprint has lower-cost temporary options like banners and window decals to get started.
Buy a Domain Name
Purchase a domain name that matches your coffee shop name whenever possible. Short, simple domains like YourShopName are best. Use Namecheap for domains at just $9/year.
Build a Website
Next, build a one-page website to share your story, menu, events, and online ordering links. Use an easy DIY platform like Wix. Try hiring a freelancer from Fiverr to custom design your site starting at $150.
12. Join Associations and Groups
Joining relevant local organizations and online communities can provide invaluable connections and insights as a new coffee shop owner.
Local Associations
Seek out your city or state's restaurant and coffee shop associations which offer guidance, networking, and discounted services for members. For example, your branch of the National Coffee Association and Washington Restaurant Association. Expect $100 to $500 in annual membership fees.
Local Meetups
Attending local food and beverage meetups helps you regularly connect face-to-face with others in your industry. Use sites like Meetup to find upcoming events near you. Listen and learn from their experiences operating cafes and coffee houses.
Facebook Groups
For broader connections, join industry-specific Facebook Groups like Coffee Business Owner Group and Coffee Shop Business Owners – Tips and Guidance which have thousands of members. Seek advice on issues your shop is facing and read how others solved similar challenges.
13. How to Market a Coffee Shop Business
Implementing ongoing marketing is essential for attracting new customers and growing your coffee shop. Here are some ways to advertise a successful coffee shop.
Your Network
Leverage your network and existing customers. Offering incentives for referrals and stellar service that keeps patrons coming back provides free word-of-mouth promotion. Satisfied customers will rave about their experience on social media and invite friends to join them at your shop.
Digital Marketing
Run Google/Facebook ads targeting local demographics and interests like coffee lovers, professionals, and students. Target a 2-mile radius around your shop location.
Claim and optimize your Google My Business and Facebook Business pages to drive local visibility.
Start an email list to send promotions and updates to subscribers. Offer a free drink for signing up. Mailchimp makes beautiful, simple emails.
Post daily on Instagram showcasing your space, baristas, and beverages. Hashtag your city and engage with coffee influencers.
Launch a TikTok channel with cute behind-the-scenes barista videos, trending sounds, coffee facts, etc.
Host free coffee tastings and workshops then livestream on Facebook to humanize your brand.
Traditional Marketing
Print window decals, banners, posters, and merchandise for in-store displays and giveaways.
Distribute menus and coupons to nearby offices, colleges, and apartment buildings.
Sponsor a local event or charity drive to get community visibility.
Run radio ads on local stations before 9 AM when commuters tune in.
Advertise in neighborhood newspapers and magazines.
The ideal strategy combines digital marketing for online visibility and conversions with select traditional tactics to hit key demographics in your locale. Continue testing new marketing initiatives while refining those delivering the highest return on investment. Soon your shop will be the talk of the town!
14. Focus on the Customer
Providing an exceptional customer experience is crucial to open a coffee shop. With so many cafes competing for business, customer service is how you stand out.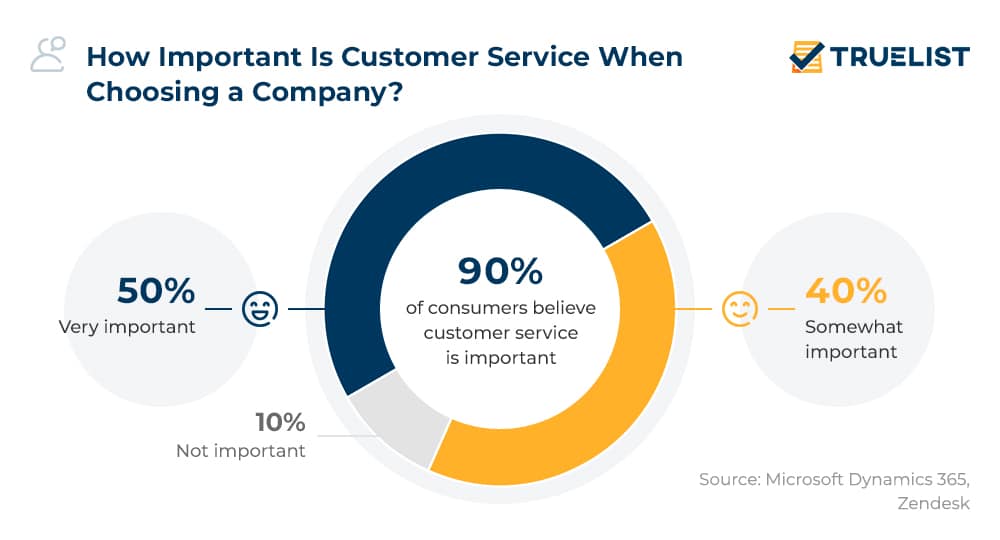 Here are a few suggestions for better customer focus.
Focus on speedy yet friendly service, even during busy rushes. Hire warm, polite staff who remember regulars' names and orders. Make the coffee-buying process fast and pleasant.
Keep your shop spotless and bathrooms clean at all times. Cluttered napkin bins and dirty floors detract from the experience. Tidy spaces feel welcoming.
Bake goods and brew coffee fresh throughout the day. Stale, bitter coffee turns customers away. Schedule baking so shelves are always stocked with fresh treats.
If mistakes happen, apologize sincerely and remake the order quickly. Refund unsatisfied customers graciously. A sincere apology and fix can turn frustrations into loyalty.
Invite customer feedback regularly. Monitor online reviews and remedy any consistent complaints. Show you value opinions.
Delivering consistent, thoughtful service earns customer trust. In turn, delighted patrons become brand advocates who refer friends or leave glowing online reviews. Positive word-of-mouth is the most valuable marketing for a new coffee shop.