Paintball became a globally recognized sport in the 1960s. Since its initiation into America's favorite pastimes, it has grown exponentially in value. Recent changes due to the COVID-19 pandemic have seen this growth pause with industry revenue decreasing at a 0.3% annual rate.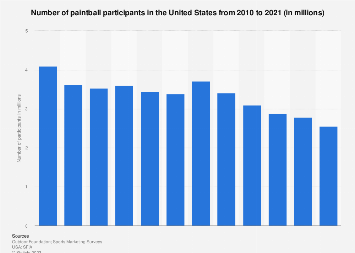 According to IBIS World, there are approximately 1,769 paintball businesses in the U.S. The American market is valued at $1 billion USD. While the market dropped in the past few years, 2023 to 2028 will see a comeback. This makes it a good time to get involved.
Throughout this guide, we'll provide an in-depth look at what it takes to start your own paintball field. From registering your business as an entity to purchasing equipment and more. Here's what you should know about opening a paintball field.
1. Conduct Paintball Field Market Research
Owning and operating a successful paintball company means having the right tools, prices, services, and staff. To be the best of the best, you need to know what the top paintball businesses are doing. This is where market research becomes essential.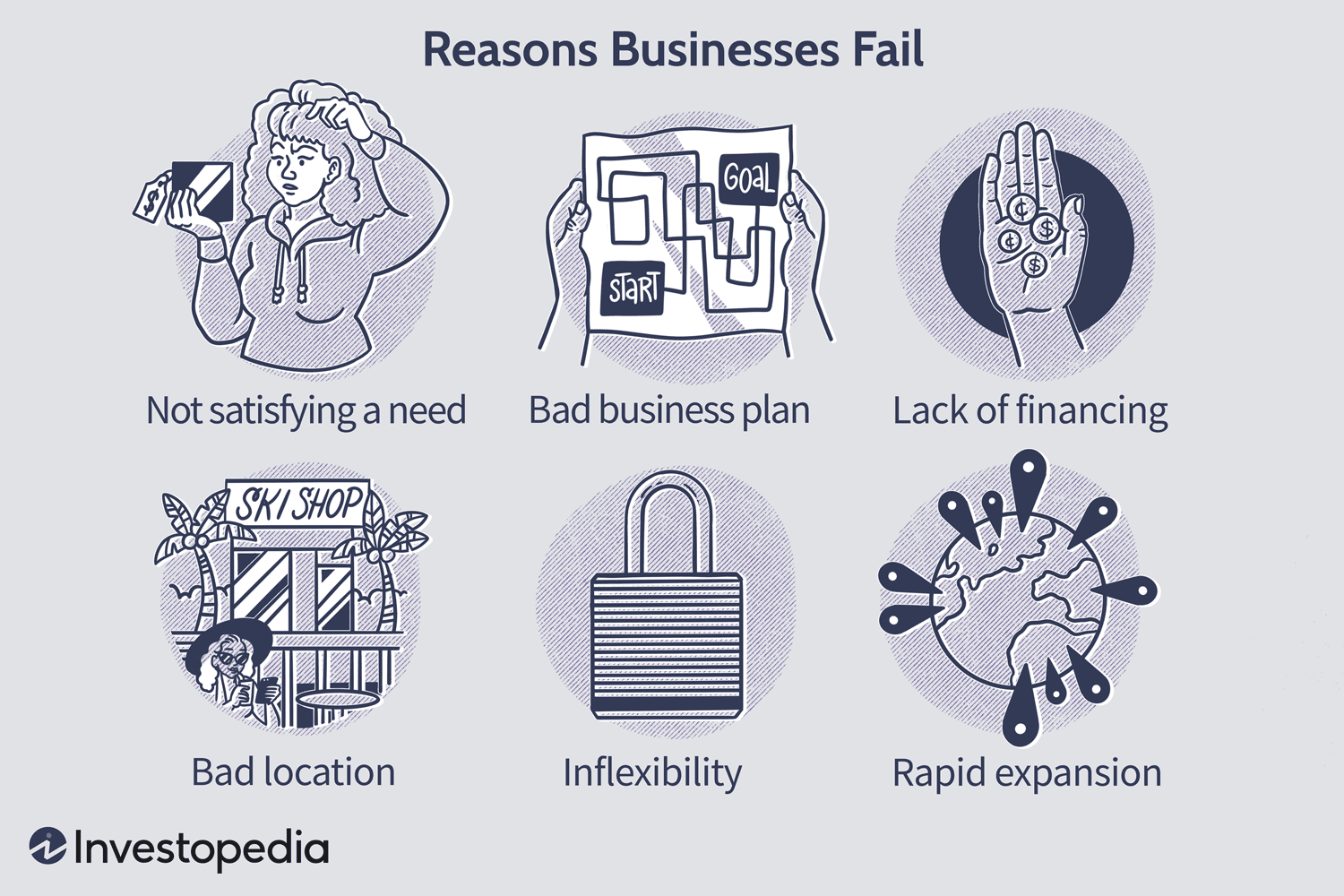 Market research comes in primary and secondary research. Primary research is the research you do yourself. This first-person sleuthing involves tasks such as:
Reaching out to local gamers about paintball brand preferences
Checking with other paintball businesses for pricing and service options
Searching the area for potential indoor paintball arena/outdoor paintball field locations
Secondary research is research done by someone else and made available to you. This could be anything from government statistics on local paintball businesses to archived databases on popular paintball materials.
Gathering primary and secondary market research sets up a solid foundation. You learn where you fit among competitors, how to price and brand yourself, what locals seek, and more.
Choosing the Right Services for Your Paintball Facility
Paintball is fun, and there are so many ways to play. The services you offer at your facility should reflect consumer preferences, state and city zoning/regulations, and the equipment you offer. The paintball services you supply help brand your business, so you stand apart from competitors.
Some of the most common paintball services offered in the U.S. include:
Group bookings
Walk-in paintball games
Special event paintball games
Gear and gun rentals
Ammo sales
Low-impact kid's paintball
Coaching
Your original market research will help you determine which services are popular in your area. Some paintball facilities provide gear, others require players to bring their own. Your venue could influence customers by offering services other local paintball fields don't.
2. Analyze the Competition
Competitors guide the way to a better business plan by showing you what works and what doesn't.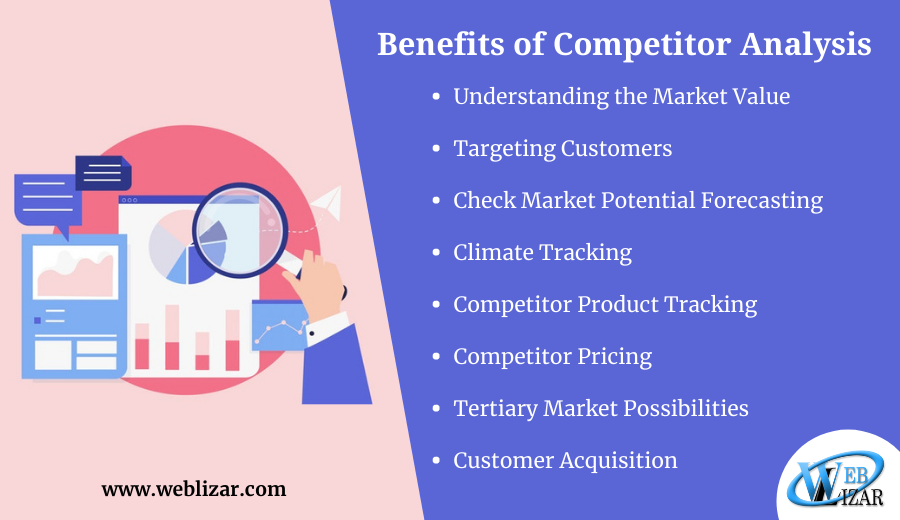 As you develop your paintball business, it's good to know:
Number of paintball field venues in the city: Market saturation plays a big role in branding strategy. The more paintball companies there are in and around your city, the more saturated the area. This creates conflict and competition and means more work for you to stand apart.
services being offered: It's not enough to know what's already being offered, but which are most popular. Your customers are the key to the success of your paintball field. Providing services and gear preferred by locals leads to a higher return on investment (ROI).
Current rating as a paintball business: Knowing why certain local paintball companies are favored or avoided helps build the foundation of your own business. It also allows you to see what customers feel is lacking from those other establishments.
Some of the best ways to get to know your competitors are:
Visiting other paintball fields in person
Checking competitor websites
Following competitor social media accounts
Chatting with customers of other paintball companies
Reading online reviews
For a paintball business, your competition is mainly local. There are some national chains, however, have should also be considered in your competitor analysis. As you sort through the competition, here are a few of the main players in the paintball industry to get you started.
Pinnacle is a leading paintball venue in the state of New Jersey. The company is located in Malaga and offers a variety of services, including individual and group paintball, airsoft, and gellyball. The park is spaced out across 50 acres of land with dedicated structures and equipment throughout.
Hollywood Sports has 10 different fields to play in, each with unique movie props and other equipment. They cater to kids with gellyball and paintball soft, along with classic games. They also have a rock climbing wall, speedball field, sports bar, and full-service banquet hall.
Paintball Explosion caters to group activities like bachelor parties, birthday parties, and even corporate team-building exercises. They offer regular and low-impact paintball, gellyball, laser tag, and airsoft. Paintball Explosion also offers team practices for players who take the game seriously.
3. Understand the Costs of Starting a Paintball Business
Beginning your own paintball company requires hard work, dedication, and money. A large investment goes into this business model because it requires a large piece of property, bespoke equipment, and the correct insurance.
Here, we'll break down some of the costs you'll encounter as you get started.
What Does It Cost to Start a Paintball Business?
Starting a paintball field business requires investing in many moving parts. The biggest of these is the property on which the company operates. Paintball companies renting game space may save on initial costs by paying monthly rent.
You can also purchase land for your field. The total investment could run between $50,000 and $200,000 depending on which avenue you take. Along with your venue, new paintball businesses will spend on:
Inventory
Licenses
Insurance
Security team/equipment
Website
Legal costs
Administrative equipment
Accounting fees
Marketing
Training
Maintenance
Utilities
There are initial costs and ongoing costs to consider as you build your business plan and budget. Remember to factor in the additional staff required for events or young players in the paintball field. Special training is required to operate different levels of paintball, gellyball, and airsoft.
Paintball Business Equipment/Materials
Some paintball facilities require players to bring their own gear. Others supply everything in rental or for-purchase packages. Along with paintball guns and equipment, there are other supplies to consider.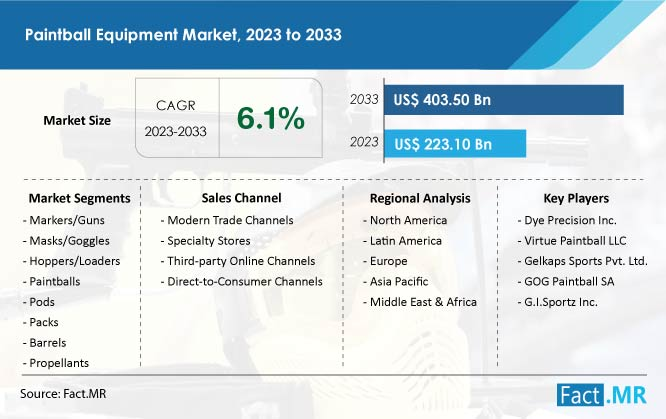 Here's a breakdown of equipment costs for the average paintball business.
Paintball guns: $1,200 for 10 pack (price varies based on brand and caliber)
Airsoft rifles: $200 to $500 (airsoft guns come in assault, sniper, or scout rifles)
Paintball ammunition: $25 per 1000 (price varies based on the caliber and features)
Airsoft ammunition: $5 per 1000
Paintball masks: $50 to $200 depending on brand and style
Helmets: $25 to $100
Chest protectors: $50 to $100
Inflatable bunkers: $1,000 to $20,000 depending on size of paintball field
Security equipment: $1,000 to $12,000 for CCTV systems depending on size of paintball field
Office equipment: $800 to $1,500
Office furniture: $1,000 to $3,000
ANS Gear is a great wholesale location for paintball guns and equipment. Another is Choice Paintball Guns.
Cost of Leasing a Location
We touched on this a bit above, but paintball field costs will depend on renting or buying the land. Some paintball facilities may be pre-established, which would save you time seeking a commercial space that doesn't mind paint splatter.
A good option for a paintball venue is a warehouse or other industrial space for indoor play. You can also create paintball space outdoors in a field. Any rentals of this nature would be based on square footage. For 5,000 square feet at $20 per square foot, for example, you'd pay $100,000 a year.
Business Formation
Another cost you'll encounter on the road to paintball business success is the registration of your company. All U.S. businesses must register with the Small Business Administration. You'll pay somewhere between $300 and $800 for name registration and specific permits.
Business Insurance
After registering a company, it must be insured. For a paintball business, this is especially important. Operating any type of gun, whether it shoots paint or airsoft ammunition, is dangerous. Insurance protects you against legal action and financial issues if:
Someone is injured on your property
Your products injure somebody
Your products or services damage somebody else's property
The paintball facility suffers damage due to vandalism, fire, or another problem
The main types of insurance to invest in for a paintball business are general liability and commercial property. If you drive a branded commercial vehicle, you may also need commercial vehicle insurance.
Utilities
Paintball facilities require all the standard utilities of any other business, including:
Electricity
Water
Heat
Internet
Phone
Most small businesses spend roughly 4% of their yearly budget on utilities.
What Are the Ongoing Costs of a Paintball Company?
Startup costs encompass a large chunk of a paintball company's budget. Ongoing costs are also important to add to your list of expenditures. These are any costs that continue throughout the life of your business. Common recurring paintball costs are:
Rent
Utilities
Staff wages
Insurance
Website maintenance
Legal fees
Accounting costs
Marketing
Ammunition inventory refills
Maintenance of guns, gear, and bunkers
Training for new staff
There are also ongoing costs for administrative supplies and janitorial services.
4. Form a Legal Business Entity
To operate as a business in the U.S., your paintball company must become a legally formed entity. What does this mean? There are four main business entities to choose from. These are Limited Liability Corporations or LLCs, Partnerships, Sole Proprietorships, and Corporations.

Limited Liability Corporation (LLC)
An LLC is the best option for most small business entities getting started. It provides the most direct power over your brand with minimal personal financial liability.
Some entities put your personal assets on the line. If your business goes under or has legal trouble, LLCs only draw from the business assets.
Partnerships
A partnership is a good option for families going in on business ownership together. It offers equal decision making and power over your company. The downside to a partnership is that unlike an LLC, it offers no protection of personal assets.
Sole Proprietorship
A sole proprietorship is designed for a single business owner (or a married couple who own a business together). Like a partnership, it allows you to retain decision-making power, but your personal assets are at risk if there are financial issues.
Corporation
A corporation entity is the strongest and most extensive type to form. It protects personal assets the way an LLC does, but at a cost. The application for a corporation is complicated and expensive. It doesn't usually make sense for a small company like a paint ball field to form a corporation.
5. Register Your Business for Taxes
Another step in becoming a legal business in the U.S. is registering your company to pay taxes. All businesses require an EIN or Employee Identification Number to:
Pay taxes
Pay employees
Apply for a business credit card
Apply for a business bank account
Manage pay and benefits for non-U.S. resident employees
The EIN is sometimes called a Tax ID. You can apply for yours through the U.S. Small Business Administration.
6. Setup Accounting for Success
Accounting is a major requirement for a successful paintball field. Accounting helps you manage things like:
Vender invoices
Customer payments
Employee paychecks
Tax deductible purchases
Business bank and credit management
Any incoming or outgoing money should be organized and reported by accounting. Keeping accounting files organized saves time and money come tax season.
There are a few different ways to incorporate accounting into your business, including the following.
Accounting Software
Accounting software is a great choice for a paintball field business. It offers maximum support in:
Reporting
Invoicing
Organization
Receipt storage
Filing reminders
Many of the processes used in accounting software are automated. This makes it easy for you as a business owner to manage much of your own financial protocols without an in-house accounting team.
QuickBooks is the top choice in this category. They're a leader in business accounting software and offer a wide range of specialized services and a customized customer portal.
Find an Accountant
Even with the best accounting software, having an accountant on retainer is critical for year-end taxes and dealing with anything IRS-related. Accountants are trained and certified to manage company tax filing. They understand the ins and outs of compliance regulations and keep you on track.
An accountant can charge anywhere from $200 to $400 an hour depending on qualifications and experience. This is steep, but the work they do is well worth the cost to avoid penalties or a financial audit.
Get a Business Bank Account
A business bank account counts as a part of your accounting process because it helps you manage all business funds. The IRS recommends a business bank account for many reasons, including staying:
Organized
Accountable
Aware
Business bank accounts keep you from making little mistakes that could lead to big problems if fraud or embezzlement is suspected.
Apply for a Business Credit Card
A business credit card is another solid choice for your accounting advantages. You should never use your personal credit card to pay for business purchases, especially if you plan on writing any of them off during tax season. It gets confusing.
A business credit card, like your business bank account, keeps you accountable and organized when it comes to company spending.
7. Obtain Business Licenses and Permits
Many businesses require special licenses and permit at the federal and or state level. According to the U.S. Small Business Administration, any company dealing in firearms or ammunition needs to apply for a license through the Bureau of Alcohol, Tobacco, Firearms, and Explosives.
You can also check the SBA's website for any local state requirements for permits or licensure. Search by state, city, and zip code to learn more.
8. Get Business Insurance
Business insurance is a must-have for any business, especially one that incorporates firearms.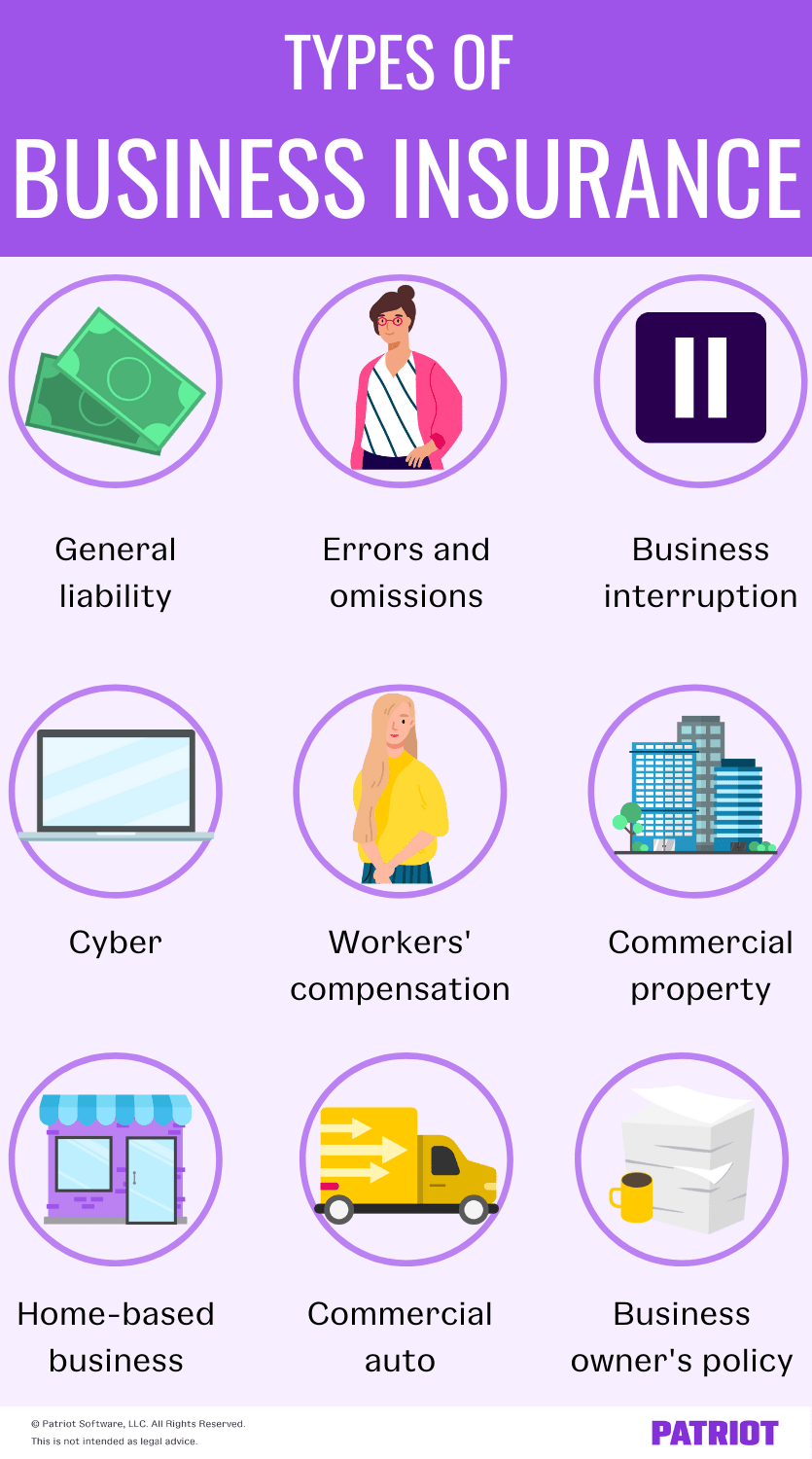 You'll definitely want to start your company with General Liability and Commercial Property Insurance.
General liability insurance ($400 to $1,100 annually for $1 million in coverage): This is required to protect you against financial risk if your paintball field or equipment harms another person or their property. For example, if a player's paintball gun malfunctions and shoots them in the foot, your general liability insurance protects you from liability.
Commercial property insurance ($1,000 and $3,000 for $1 million in protection): All the expensive equipment in your paintball business, and the facility itself, are at risk if a pipe bursts, a fire starts, or a burglary takes place. Commercial property insurance protects you financially in these and other events relating to your business property.
Business insurance is a small investment when you consider the amount of coverage you receive. If you lease your paintball field, your landlord may already have commercial property insurance for the paintball field. Check with your landlord to ensure you're covered from every angle.
9. Create an Office Space
Although most of your paintball business takes place in the paintball field, all businesses need a space for administrative work. An office space comes in many shapes and sizes, and depends on how often you'll use it, and the primary use of the space.
Here are some office space options for paintball field business owners.
Home Office
One of the most popular types of offices in the U.S. since COVID-19 is a home office. Home offices are convenient because they require no additional contract or lease. You can use office furniture you already have at home, or purchase new items for your office as a business expense.
One of the major advantages of a home office is its tax-deductible qualities. The IRS tax allows $1,500 to be deducted during the annual tax season for a home office. This can be calculated through individual expenses, or at $5 per square foot of office space.
CoWorking Office
One of our recommended options for office space is a coworking office. These are ideal for business owners who don't have access to a commercial office but want to appear professional and get work done in a designated business space.
Coworking offices are a little like vacation timeshares but for work. You share the office with other local workers across a range of industries. You book your time for the office and rotate through a schedule.
WeWork is a great contender in the coworking office industry. They provide several options for workspaces including private, semi-private, and shared. They also operate across the U.S. in many states and cities, making it easy to find an office where you live.
On-Site Office
If you're lucky, your paintball field has other small rooms you can use for non-paintball activities. A break room for staff and an office space for administrative duties are two great uses for these additional rooms.
On-site offices are great because, like a home office, you're not adding a new contract to your business. There's no additional rental charge. It's all included in your current commercial lease.
Commercial Building Office
Finally, some businesses choose to lease commercial offices in large office buildings. This is a good option if you run a large corporation. For example, if you run a large chain of paintball arenas around the country. For a small business owner, a large commercial building office isn't feasible.
The best option for a paintball business is an on-site office, followed closely behind by home and coworking office spaces.
10. Source Your Equipment
We talked about the cost of equipment for a paintball field above. What about sourcing your equipment? When you start your own paintball business, you need to get set up with all the necessary equipment. You also need to remain within your business budget.
There are two ways to source equipment, new and used.
Buy New
New paintball equipment is ideal because it has a longer lifespan, and often comes with some sort of warranty. Because paintball is an active and aggressive sport, players can be rough on equipment. New equipment requires less maintenance.
There are a few links to source new equipment above in the "Paintball Business Equipment/Materials" section. Some other places to source new paintball equipment include Paintball Deals and Supply Leader.
Buy Used
Another option for paintball equipment is buying used. Before looking online, check for a nearby paintball field that is closing or selling. You may be able to get equipment locally for cheap.
Another option for used equipment is checking social sales sites like Facebook Marketplace and Craigslist.
Used equipment is initially cheaper. For a new business just starting out it saves you a lot of money. On the other hand, it may require more maintenance over time, and need to be replaced sooner.
11. Establish Your Brand
Your brand sells your business to customers. Being a local paintball business isn't enough. You've got to be the best paintball business in town. To set yourself apart from competitors, establish your brand.
Get a Business Phone Number
A business phone line is professional and better organizationally. It keeps all your personal and professional contacts separate and makes it easy for customers to get in contact with your business during business hours.
There are many avenues to take for a business phone line. Big box companies like T-Mobile and AT&T are an option. We recommend Google Voice. The world is going digital and Google Voice makes your business phone line accessible through mobile phones, tablets, laptops, or anything else connected to the internet. Plans start as low as $10 per month.
Create a Logo
Your business needs a logo to create a visual connection for customers. Think about major logos in the world, like the golden arches of McDonald's. Everybody sees that yellow M and knows exactly which company is behind it.
Logos go on:
Signage
Uniforms
Business cards
Company vehicles
Exterior of business
It's important to use a logo that represents your company and is relevant to your field.
Looka is a great place to begin the logo search. Looka uses AI-based technology to design a logo based on your personal preferences.
There are many colors, shapes, font choices, and more to choose from. You can also purchase pre-made logos from other creators.
Create Business Cards and Signage
Your community needs help understanding who you are, what you do, and where to find you. This is where business cards and signage come in. Business cards should depict your logo and pertinent information for would-be-customers to come to take part at your paintball field.
Vistaprint is one of our top choices for business cards, signs, clothing, labels, and even stationary. Like Looka, Vistaprint helps recommend designs, based on your preferred fonts, colors, and even card finish.
Purchase a Domain Name
Paintball might take place in the paintball field, but much of your business will happen online. Ticket sales, information gathering, sharing events, placing job ads, all these things can be done on your website.
Your web domain is the URL your clients type in to get to your website. Like your logo, it should be relevant to your company and niche. There are lots of places to get a .com address. Try Namecheap.com for affordable domain names, starting as low as $6 per year.
Build a Website
Your website design is important to the way your customers use the site. It should be accessible by laptop, phone, and tablet. It should be easy to navigate and load quickly to maintain customer attention.
If you're not a web designer, no problem. Most owners of paintball fields aren't. Your job is running your company, so leave the design to someone else. Try hiring a freelance designer through sites like Fiverr. You can also take a try at building your own site with Wix.
12. Join Associations and Groups
Support is a big deal during the first few years of owning a business. In fact, many small business wonders join associations and local groups for continued support throughout the lives of their companies.
Paintball associations can help introduce you to like-minded people, offer suggestions for new equipment, and update you on changes in rules and popular paintball games. One paintball group to check out is The America Paintball Player Association (also known as Paintball Leagues of America).
Local Associations
Along with national associations, it's useful to seek out local groups for support. You can look for local paintball associations by connecting with other paintball fields. If there are none in your area, consider making one.
Local Meetups
Meetup is a great tool to find nearby paintball events. From trade shows to conferences, to league championship tournaments. Find local meetups by searching by city, zip code, and type of meetup. You can also register your own events.
Facebook Groups
Social media is a powerful tool in business networking. Use Facebook Groups to find other paintball business owners and industry leaders to network with. Some of the top Facebook Groups for paintball companies are:
Create a Facebook Group of your own for local paintball owners and industry leaders in your area.
13. Focus on Marketing
Marketing goes hand in hand with branding. As your build a following, marketing helps your paintball community members keep tabs on new events, gear sales, and business upgrades. Marketing also attracts newcomers to your business.
There are many ways to market your paintball field. Here are a few ways to get started.
Ask Friends, Family, and Coworkers
Your loved ones are a major asset to your marketing endeavors. Friends and family members can help spread the word about your new business by:
Liking and sharing information on your business social media pages
By leaving positive reviews online
By telling coworkers and neighbors about your business
By handing out business cards and coupons
Your friends and family naturally want you to succeed. Asking for their help with early marketing will go a long way.
Digital Marketing Ideas
Digital marketing is a huge part of advertising. While your business requires in-person game play, a lot of branding happens online. Some of the ways to market your paintball brand digitally include:
QR codes on your business cards
Email newsletter subscriptions
Paintball blog
Social media posts
Online contests
The more you engage and interact with others online, the greater the impact of your digital marketing efforts.
Traditional Marketing Ideas
While much of the world is digital, traditional marketing is far from obsolete. These advertising methods are more tangible and lasting than digital ones. Some of the best traditional marketing methods for paintball are:
Free-play with friend referral
Discount gear rental coupons
Billboards and bench signs
Business cards
Flyers
Grand opening party
Paintball league creation
Mix traditional and digital marketing together by adding QR codes to physical advertisements. The link sends customers to your website or a marketing landing page designed to intrigue newcomers.
14. Focus on the Customer
The final step in our guide to starting a paintball company is simply focusing on your customers. The people who frequent your business dictate your success. Catering to your clientele ensures brand loyalty and gives you a leg up on the competition.
Some of the ways to be more customer-focused are:
Customer loyalty programs (paintball stamp cards)
Food and beverage services on the premises
Online polls for services and products your customers want to see
League events in-house
Rent-to-own gear and equipment options
Choice of indoor and outdoor fields
Top tier paintball markers
Small local businesses need to work harder than big box retailers to build a brand. Your customers should know that you're more than a paintball company, you're also a neighbor, friend, and paintballer yourself. Build a business that reflects your customer's tastes to show you care.
Wrapping Things Up
This guide covers a wide range of tools and tips on starting a paintball business of your own. From registering an EIN and developing a legal entity to finding an office space and sourcing equipment. With so much to do, we hope this guide has been useful.
Good luck with your paintball endeavors, and stay safe in the paintball field!