The global fortune-telling services market is expected to grow at a CAGR of 3.51% from 2023 to 2031, reaching a value of $1,589.22 million by 2031. This growth is driven by increasing interest in mystical services and a desire to find meaning during uncertain times.
Within the fortune-telling market, Tarot card reading is growing even faster as younger generations explore spirituality outside of organized religion. With low startup costs, flexible hours, and high demand, starting a Tarot reading business can offer budding intuitive and creatives an accessible entry point into entrepreneurship in the metaphysical services industry.
This guide will walk you through how to start a tarot reading business. Topics include registering an EIN, opening a business bank account, applying for business insurance, marketing, market research, customer focus, and more. Here's everything you need to know to start a successful online tarot business.
1. Conduct Tarot Reading Market Research
Market research is essential in any money-making business. It offers insight into your target market, potential business expenses, contacts within the tarot community, which social media platforms are optimal, and more.
Some details you'll learn through tarot deck reading market research include:
Key factors fueling this growth include rising disposable incomes and the growing popularity of Tarot through media and pop culture.
The rise of digital platforms provides additional market potential.
Popular platforms like Kasamba and Keen enable readers to provide on-demand Tarot readings via chat, phone call, or video to a global audience.
Low startup costs are an advantage for new Tarot reading businesses.
Required upfront investments include purchasing Tarot card decks, booking a website domain and hosting, registering your business, and minimal marketing materials.
Variable costs like online advertising and renting reading space can be scaled up over time as your clientele grows.
Ongoing costs remain low compared to other service businesses, leading to strong profit potential, especially for solo practitioners working from home.
By leveraging growing interest in the supernatural, increasing exposure through media and online platforms, and the accessibility of starting independently, new Tarot reading businesses can readily tap into the sizable market potential. With some business savvy and marketing to establish yourself, this is an attractive small business opportunity for those drawn to offer mystical intuition services.
2. Analyze the Competition
For a Tarot reading business, it's important to research competitors in your local area and online. To analyze brick-and-mortar competition:
Search online directories and drive around town to identify other metaphysical shops, psychic reading stores, and occult bookstores.
Note their location, branding, store hours, services offered, and pricing.
Examine competitors' social media presence on networks like Facebook, Instagram, TikTok, and YouTube.
Assess their follower count, engagement levels, posting frequency, content types, and branding across channels.
Stay updated on their latest offerings and promotions.
Search for media mentions, customer reviews on Google/Yelp, press articles, or other third-party commentary about competitors.
Analyzing this 360-degree view of competitors' positioning, branding, service mix, prices, marketing, digital presence, reputation, and more will inform your own Tarot reading business strategy and areas where you can differentiate. Ongoing competition monitoring also keeps you abreast of an evolving marketplace.
3. Costs to Start a Tarot Reading Business
When starting a Tarot reading business, there are a variety of one-time start-up costs to consider before opening for business.
Start-up Costs
Business registration fees – $50-$500 to formally register your business as a sole proprietorship, LLC, or corporation depending on your state.
Tarot card decks – At least $25 per deck to purchase quality Tarot cards. Many readers use 2-3 decks for variety. Some also sell decks in their shop for $25-$50 each.
Website domain and hosting – Around $150/year for a domain name and basic shared hosting. More for e-commerce capabilities or custom design.
Consultations – $100-$250 per hour if hiring a small business consultant or lawyer for advice on business structure, legal compliance, and contracts.
Branding – $50-$500+ for logo design, business cards, signage, and marketing materials. More if hiring a professional designer.
Reading space – Plan for rent (retail location, shared office) or dedicating space in your home. Rent could be $500+/month.
Accounting software – $5-$50/month for apps like QuickBooks to manage finances and tax prep.
POS/Scheduling software – $20-$100/month for apps like Square or Calendly to process payments and schedule clients.
Insurance – $400-$1000 annually for general business liability insurance recommended for client protection.
Total start-up costs can range from under $1,000 for solo home-based readers up to $10,000+ for those establishing a full metaphysical shop. Ongoing monthly costs to operate a Tarot reading business include:
Rent – $500-$1,500+ for a retail space if not working from home. The lower end for shared offices.
Utilities – $100-$300 for electricity, internet, and phone if establishing a physical reading space.
Business insurance – $30-$100 per month if paid annually. Required to protect yourself from liability.
Software subscriptions – $10-$50 for financial, scheduling, or e-commerce software.
Advertising – $100-$500+ per month for digital ads, print ads, and paid directory listings to promote your services.
Office supplies – $50-$100 for incidentals like printing, postage, and cleaning supplies.
Accounting – $100-$500 if using an accountant, more if hiring bookkeeping help.
Credit card processing fees – Around 2-4% of revenue from client payments.
Ongoing Costs
Taxes – 15-30% of net income. Save regularly for quarterly estimated payments.
Continuing education – $100-$500 for courses, conferences, and training to hone your Tarot and business skills.
New equipment – $200-$500 per year for new decks, books, decor, furniture, and tech upgrades.
Marketing – $500-$5,000+ annually if attending festivals, conferences, running promotions.
With minimal overhead and part-time operation, solo Tarot reading businesses can be run profitably with less than $2,000 in monthly expenses. For full-time operations with a physical retail space, plan for $4,000-$8,000 in monthly recurring costs.
4. Form a Legal Business Entity
When starting a Tarot reading business, choosing the right business structure is key for liability protection and taxes. The main options each have pros and cons:
Sole Proprietorship
A sole proprietorship is the simplest and most common for solo Tarot readers working from home. You operate under your name with no formal registration required beyond licenses. This offers easy setup and full control. However, you're personally liable for any legal or debt issues, and your income is taxed as personal.
Partnership
Partnerships like a general partnership enable multiple Tarot reader partners to co-own the business. You divide management, liability, and profit sharing. But you're also personally liable for each other's actions. Partnerships face the risk of disputes and require clear partnership agreements.
Limited Liability Corporation (LLC)
A limited liability corporation (LLC) is usually the best choice for Tarot entrepreneurs. You get liability protection separating your personal and business assets if sued. An LLC has flexibility for taxation options. You avoid the double taxation of a corporation. Ownership can be easily transferred or divided among partners.
Corporation
A corporation designates the Tarot business as a separate legal entity from its owners. This provides the highest level of personal asset protection but involves a more complex setup and recordkeeping. Corporations face double taxation on income. Ownership is also harder to transfer through shares.
5. Register Your Business For Taxes
Even as a sole proprietorship, Tarot-reading businesses need to obtain an Employer Identification Number (EIN) from the IRS. An EIN acts like a social security number for your business for tax and banking purposes.
Unlike your SSN which is tied to your identity, an EIN keeps your personal and business finances separate. This is crucial for liability protection. An EIN is also required if you plan to hire employees down the road or want to open a business bank account.
Applying for an EIN is free and fast directly through the IRS website. Simply follow these steps:
First, go to the IRS EIN Assistant. Select "View Additional Types, Including Tax-Exempt and Governmental Organizations" and choose "Sole Proprietorship" as the type.
Next, enter your personal identifying information like name, SSN, and address. List your business name and address for the Tarot reading company.
Specify whether you want the EIN for banking purposes, employees, or business license registration. Select "None" for the responsible party since you'll be self-managing.
Carefully review all entries to ensure accuracy before submitting. Once submitted, your EIN will display on the confirmation screen.
The whole process only takes about 10-15 minutes from start to finish. You'll also receive your EIN confirmation letter via mail within 4 weeks maximum.
With your EIN in hand, remember to register for state taxes if required in your location. This allows you to collect and remit sales tax on Tarot reading services. Registration is done through your state revenue department and is also free.
6. Setup Your Accounting
As a Tarot card reading business owner, properly managing your finances and taxes is crucial. With clients paying cash or credit for readings, you'll need to carefully track all income and expenses. This is where using small business accounting software becomes invaluable.
Accounting Software
QuickBooks connects to your business bank and credit card accounts to automatically import all transactions. You can categorize these for easy reporting on profit/loss, sales tax, deductions, and quarterly estimates. QuickBooks automates tasks like invoicing, billing, expense tracking, and reporting to save you hours. This keeps your Tarot business finances organized in case of an audit.
Hire an Accountant
For optimal accounting oversight, work with an accountant in addition to QuickBooks. A bookkeeper can provide monthly reconciliation to ensure your accounts are accurate. Come tax season, your accountant will handle completing all required business tax forms and your return to maximize write-offs and deductions.
Open a Business Bank Account
Remember to keep Tarot business finances completely separate from personal. Open a dedicated business checking account and credit card. Never co-mingle funds or pay yourself from the same account where client payments are received.
Apply for a Business Credit Card
Applying for a small business credit card is also advised over using a personal card for readings. Business cards don't impact your credit score. They offer higher limits as your revenue grows by basing approval on business income rather than your SSN.
7. Obtain Licenses and Permits
Ensuring your Tarot card reading business complies with all required licenses and permits is crucial. Find federal license information through the U.S. Small Business Administration. The SBA also offers a local search tool for state and city requirements.
Business license—Most cities and counties require all businesses to register for a general business license. Fees range from $25 to $100+ annually. This basic permit allows you to legally operate.
Zoning permit—If seeing clients at your home, confirm residential zoning allows for a Tarot business. If not, consider a commercial office space or acquiring a home occupation permit.
Sales tax license—Register with your state revenue department to collect and remit sales tax on readings. This requires filing regular sales tax returns.
Occupational license—Some states require a special business license for those providing supernatural or psychic services like Tarot card reading.
Fictitious name registration—If operating under a DBA like "Madame Zelda's Tarot Shop", register your trade name with the county clerk or state.
Health inspection—If serving refreshments to clients, a health permit ensures food safety compliance.
Double-check all licenses needed for fortune-telling businesses in your state and municipality. Submit required paperwork and applications well in advance before advertising services or taking on clients. Display approved permits prominently on-premises. Stay current on annual renewals and any regulatory changes.
8. Get Business Insurance
Carrying proper insurance is strongly advised to protect your Tarot card reading business. Without coverage, a single incident could destroy everything you've built.
Business insurance shields against costly liability risks like:
A customer slips and falls in your studio, sustaining serious injuries. Without liability insurance, you'd pay their hospital bills.
An electrical fire damages your office and possessions. Insurance covers rebuilding and replacing damaged assets.
You're sued for alleged psychic fraud. Legal defense and settlement costs could bankrupt you without insurance.
Policies like general liability, property coverage, and professional liability avert financial catastrophes.
Obtaining small business insurance follows three simple steps:
First, inventory all your tarot business assets and potential risks. Next, shop quotes from providers like CoverWallet using your assessment. Finally, select a customized policy with ideal coverage and premiums for your budget.
9. Create an Office Space
Having a dedicated office space can help Tarot card reading businesses project professionalism and separate work from home life. The right location also provides privacy for client readings. Options range from home offices to retail spaces:
Home Office
A home office is the most convenient and affordable option starting. Convert a spare room or finished basement into your reading sanctuary for $100-$500 in basic furniture and decor. This is suitable for solo home practitioners not yet seeing extensive clientele. Lacking physical separation from living space can make focusing difficult.
Coworking Office
For around $200-$500 per month, rent a coworking space like WeWork. This provides amenities like WiFi, printing, conference rooms to meet clients and networking opportunities. It's a flexible, scalable alternative to a long-term lease if client demand is uncertain. However, distractions in shared spaces can impact reading focus.
Retail Office
Leasing retail space like a storefront or mall kiosk runs $1,000-$1,500+ monthly. While costlier, this creates visibility to attract walk-in readings. Product displays also drive retail revenue. Dedicated premises inspire credibility. Just ensure sufficient client traffic to justify the overhead.
Commercial Office
A private office in a commercial building starts at around $600 per month. While not as flashy as retail, a professional office removes home distractions. This is suitable once established enough to afford commercial rent yet not ready for a store.
10. Source Your Equipment
A Tarot card reading business has minimal equipment needed to get started. However, sourcing quality Tarot decks and other supplies at reasonable prices takes some savvy shopping.
Buy New
Buying new decks from metaphysical shops runs $25-$50 each. Mass retailers like Amazon have $10 budget decks but these lack the nuance serious readers want. Check publishers like Llewellyn or US Games for sales on pro decks. Don't skimp on your main tool of the trade.
Buy Used
Seek out used and vintage decks at 50-75% discounts on sites like eBay, Etsy, and Craigslist. Facebook groups like Tarot Rehome connect readers selling gently used collections. Used bookstores or flea markets are another treasure trove. Inspect used decks closely for damage-impacting readings.
Rent
Renting equipment is uncommon for solopreneurs, but may help test different decks before buying. Social media groups connect local readers open to lending. Some metaphysical shops rent decks hourly before purchasing. This avoids wasted spend on decks not resonating.
Lease
Leasing isn't common for Tarot tools, but furniture/tech leases preserve capital. For example, Canon offers 12-48-month leases on furniture, fixtures, supplies, electronics, and more for businesses. Just ensure monthly payments pencil out against the costs of purchasing outright.
11. Establish Your Brand Assets
Creating a strong brand is crucial for Tarot reading businesses to stand out and build recognition. This starts with securing foundational brand assets including:
Getting a Business Phone Number
Acquiring a dedicated business phone and number from providers like RingCentral boosts credibility versus using a personal cell. Call routing, voicemail, and tracking features streamline managing client bookings remotely.
Creating a Logo and Brand Assets
A custom logo like those created through Looka provides visual recognition of your Tarot services. Opt for an intuitive abstract or symbolic logo to convey your mystical offerings. Use the logo across your website, business cards, signage, and promotional materials for consistent branding.
Creating Business Cards and Signage
Business cards from Vistaprint enable networking, referrals, and convenient client contact storage. Signage, flyers, and stickers extend visibility during community events or at your home studio.
Purchasing a Domain Name
Secure a domain like YourNameTarotReadings.com from registrars like Namecheap. Short, simple domains with keywords boost search visibility and credibility.
Building a Website
Whether using Wix or hiring Fiverr designers, create an intuitive website to showcase offerings, book appointments, display reviews, and drive discovery.
Investing in these core brand assets early on lays the foundation for a distinctive, memorable tarot-reading business identity.
12. Join Associations and Groups
Joining relevant local organizations and online communities can provide invaluable connections and growth insights for aspiring Tarotpreneurs.
Local Associations
Seek out regional metaphysical associations like the Midwest Metaphysics Association or California Astrology Association to connect with fellow intuitive readers, mediums, astrologers, and healers. These groups offer classes, networking, referrals, and more.
Local Meetups
Attending meetups and trade shows through sites like Meetup enables meeting potential clients and collaborators in person. Look for psychic fairs, small business conventions, and niche gatherings to extend your reach.
Facebook Groups
For on-demand advice 24/7, join Tarot-focused Facebook groups like Tarot, and Palm Reading, sharing ideas and learning to exchange insights with thousands of fellow readers worldwide.
Tapping this collective knowledge through local and online communities provides endless inspiration to level up your Tarot services, harness trends, and avoid pitfalls on your entrepreneurial journey. The connections made can lead to fruitful partnerships and referrals.
13. How to Market a Tarot Reading Business
Marketing is essential for Tarot card reading businesses to attract clients and build lasting success. With the right strategies, new readers can continually expand their reach.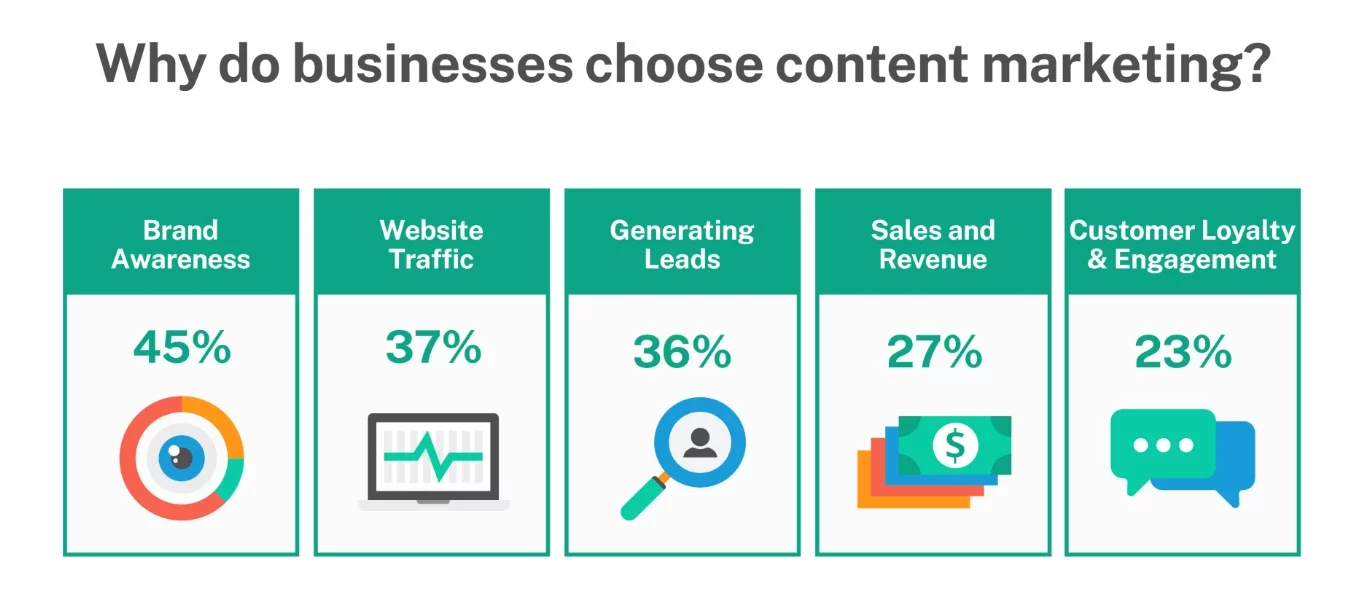 Personal Networking
Start by tapping your network and ensuring satisfied customers refer others. Offering discounts for client referrals or writing glowing testimonials can incentivize endorsements.
Beyond this foundation, consider incorporating both digital and traditional marketing:
Digital Marketing
Run Google/Facebook ads promoting your services to local spiritual seekers. Target keywords like "tarot readings".
Launch Google Business Profile and Yelp pages to improve search visibility and reviews.
Start an email list to send monthly updates, specials, and event invites. Offer opt-in incentives.
Share readings, spiritual advice, and promos on Instagram, TikTok, and YouTube.
Guest posts on astrology, divination, and mysticism blogs to establish expertise.
List your services on directories like MysticListings.com to get found.
Host a tarot basics webinar to demonstrate skills and get sign-ups.
Traditional Marketing
Design eye-catching flyers and post them on community boards at coffee shops, colleges, and yoga studios.
Take out print/radio ads in local metaphysical magazines or during late-night talk radio.
Rent a booth at new age fairs, psychic conventions, and holistic markets.
Partner with related businesses like crystal shops or astrologers on joint promotions.
Sponsor community events like fundraisers by offering complimentary mini-readings.
Canvas local businesses to offer on-site lunch break tarot readings for employees.
Distribute promotional fridge magnets with booking info to raise awareness.
Consistency across digital and traditional channels ensures total market penetration for your unique Tarot reading talents and services.
14. Focus on the Customer
Providing exceptional customer service is crucial for Tarot card reading businesses. How you make clients feel during readings directly impacts your reputation and referrals.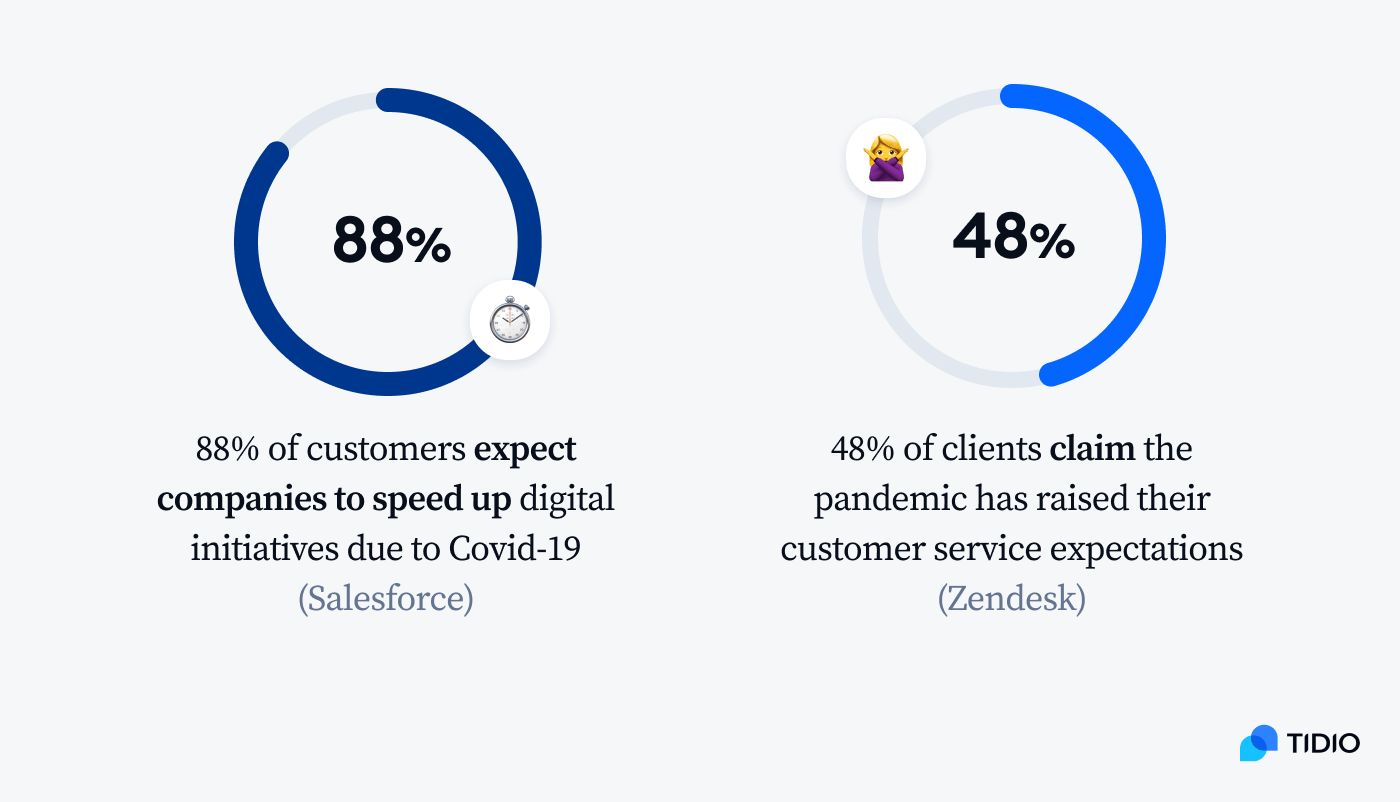 Greeting clients warmly, listening attentively to questions, and delivering thoughtful insights during sessions leave them feeling heard and supported. Taking time after readings to answer additional questions shows you care about each person's growth.
Following up via email after appointments to see if clients found your guidance helpful builds loyalty. Offering sliding scale rates or payment plans for those facing financial hardship also demonstrates empathy.
When customers have positive experiences, they're likely to recommend you to friends seeking clarity and meaning. Enthusiastic referrals from satisfied regulars are invaluable for attracting new clients.
Conversely, offering lackluster service damages your reputation. Clients may vent frustrations on review sites or simply not recommend you if they don't feel cared for during sessions.
The compassion, understanding, and genuine interest you demonstrate will keep clients returning and spreading the word. This fuels stable, long-term growth for your Tarot business without constant expensive marketing. Prioritizing customer happiness above all else helps ensure your success.